Tropical Thai Islands – Part I
From The hustle and bustle of Bangkok, full of goods, colors and different tastes to the white sand beaches and crystal waters of southern Thailand.
The time to explore our most anticipated place finally came. As beach lovers we couldn't wait for it anymore.
Tropical thai islands here we go!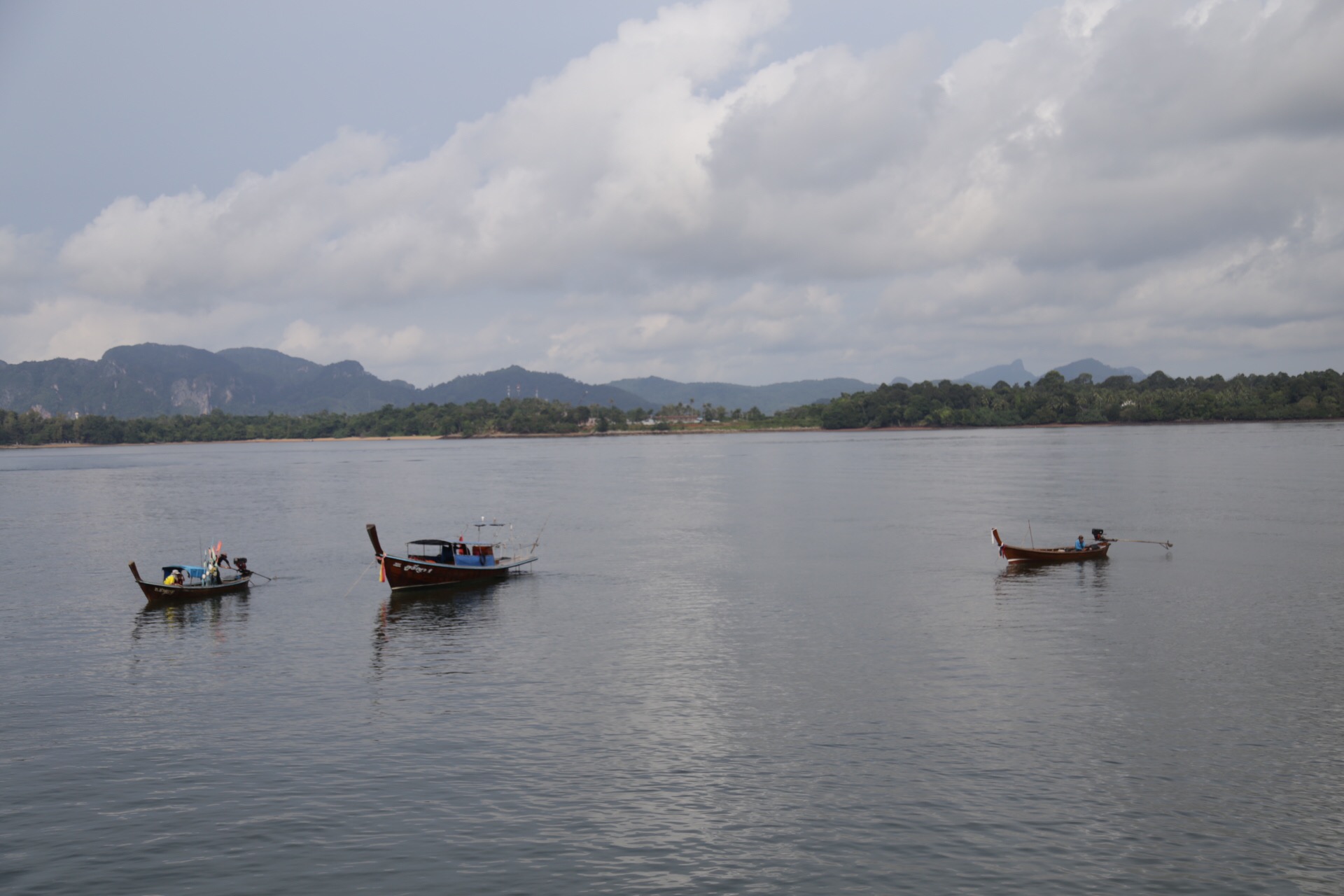 First destination – Ko Phi Phi Don (Ko "island")!
There's no better way to get there than passing by Krabi Town. A medium-size fishing village known as a haven for backpackers from all around the world due to its good location and transfer prices between other islands.
The great night food market is a must, there, we had our best Pad Thai (fried noodles with vegetables and chicken, the most typical and cheap thai dish).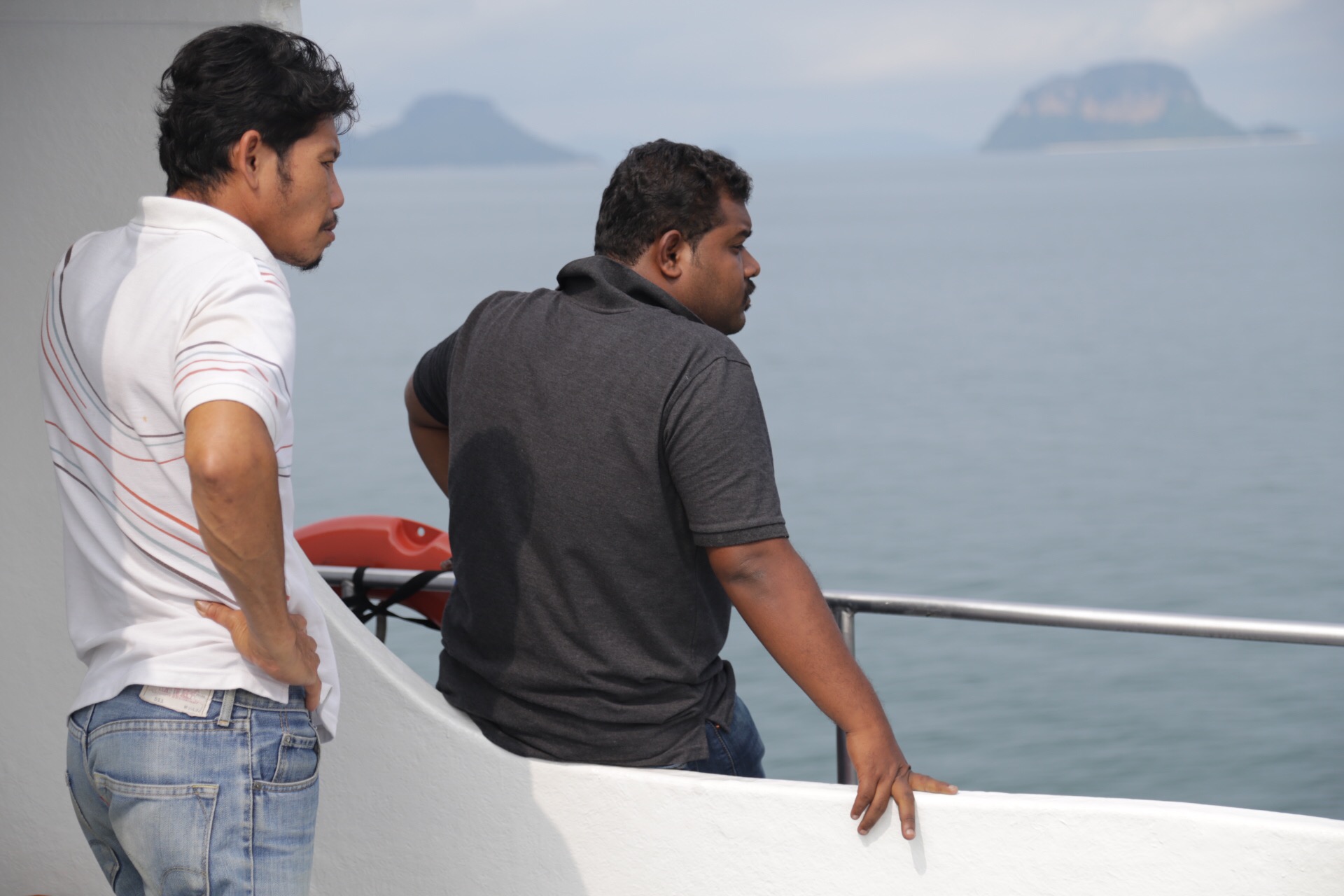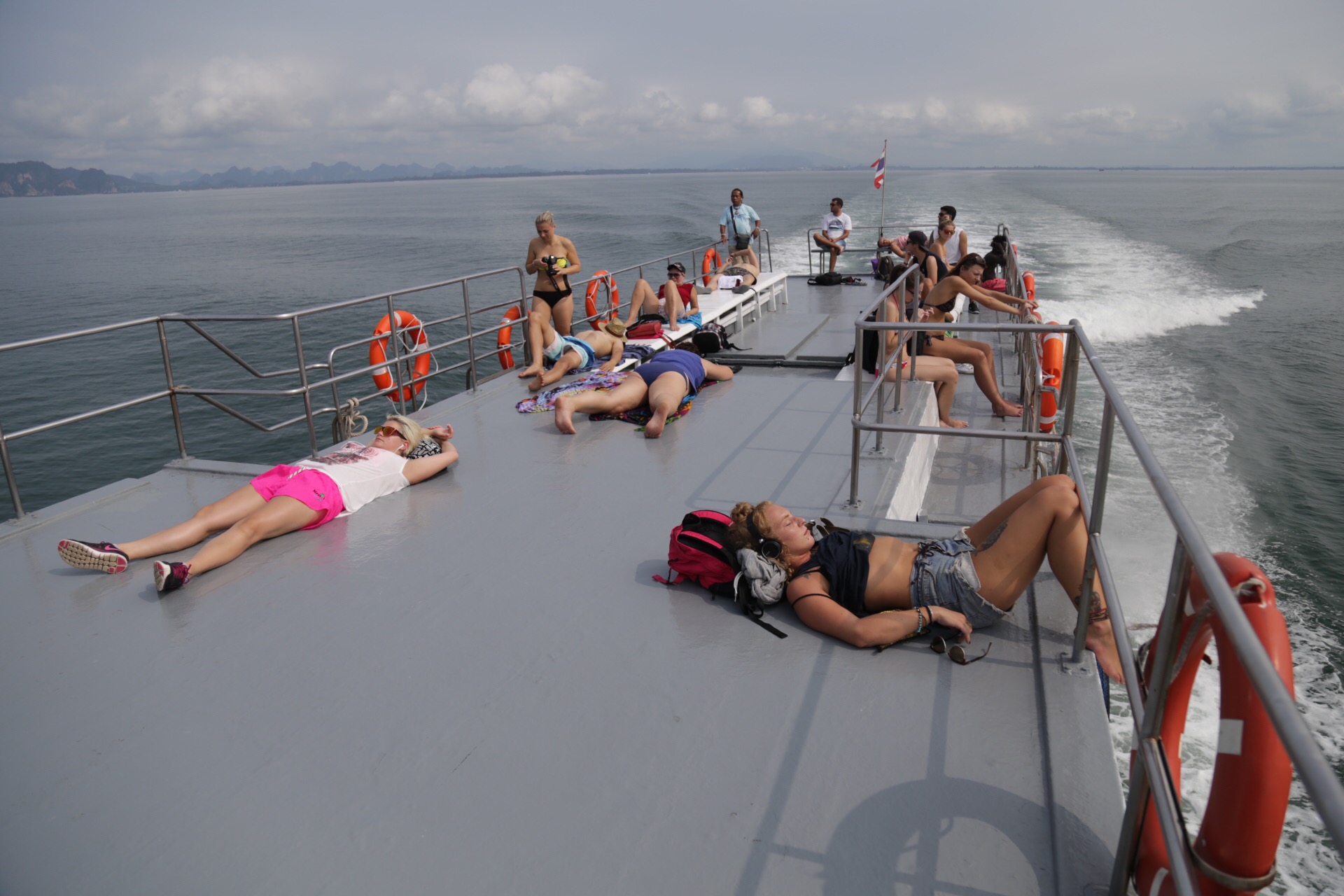 After one hour and a half by boat and 350 baht (around 9 euros with taxi included from our hostel) we arrived to Ko Phi Phi Don. Build from two limestone rocks protruding straight out of the sea, connected by a narrow peace of land with beautiful beaches on both sides. This little paradise have been completely destroyed during the tsunami in 2004. Nowadays everything is renovated and you can't really see any damage of this catastrophe.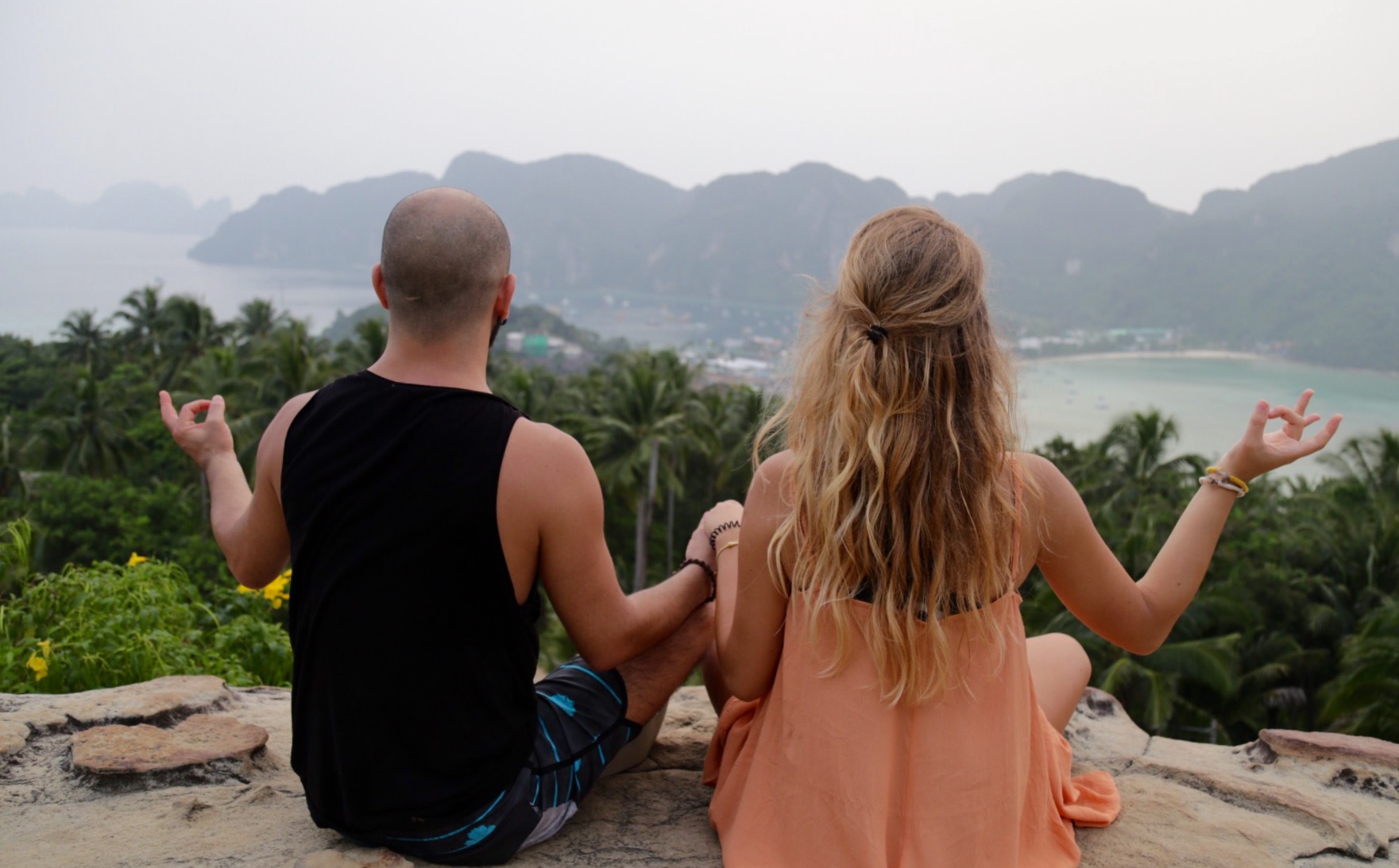 Ko Phi Phi is also known as a great party place with many bars, clubs and restaurants. Beside that, you can also visit a tropical garden watered with renewable water, the viewpoint in the uppest part of the island or book a one day trip where you can choose from diving, snorkeling, climbing to kyaking.
We decided to go for a boat trip and visit all the islands on our surrounding.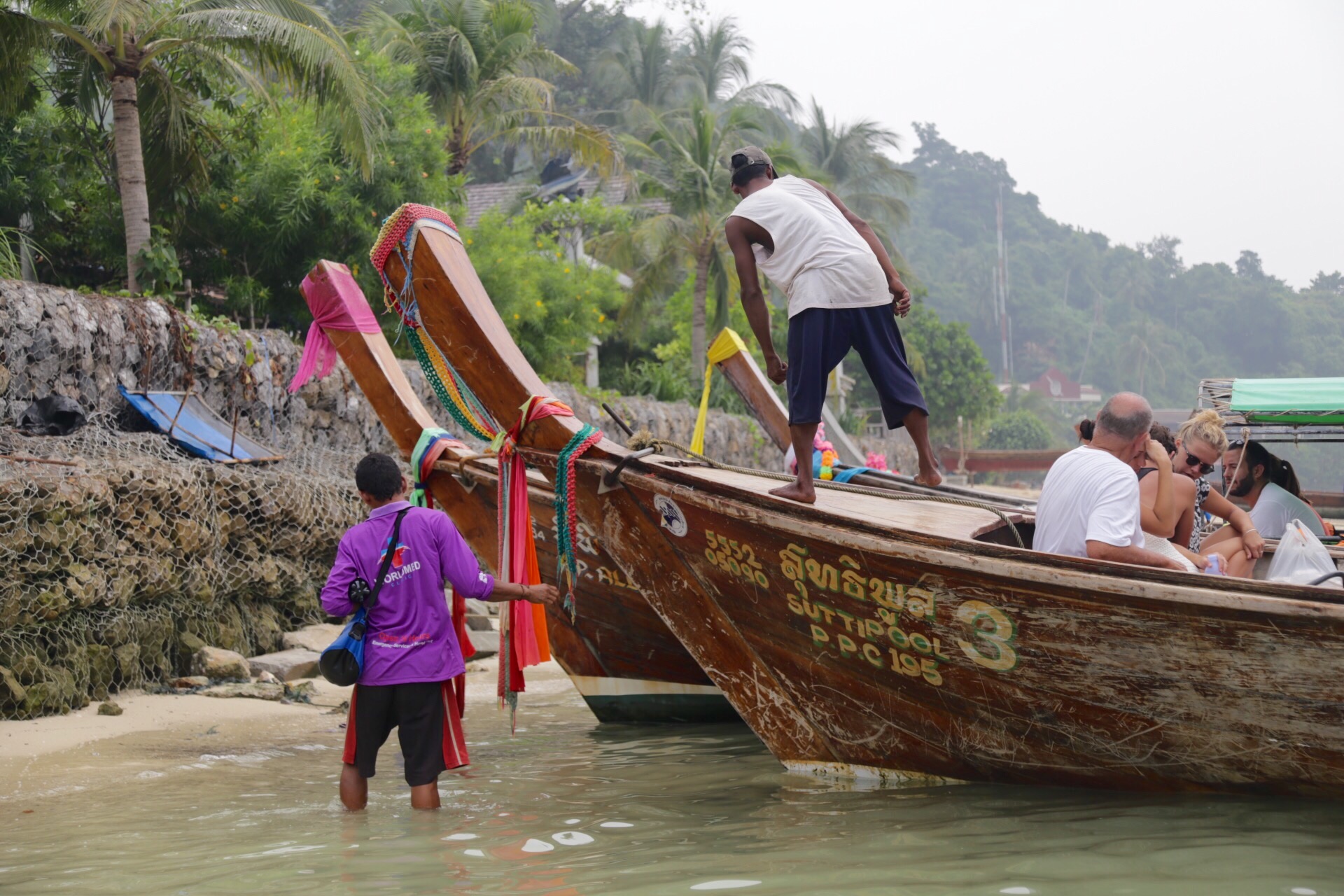 During the day we were snorkeling in several places, discovering different types of coral reefs and fish. There were moments where we were completely surrounded by a shoal of blue and yellow fish!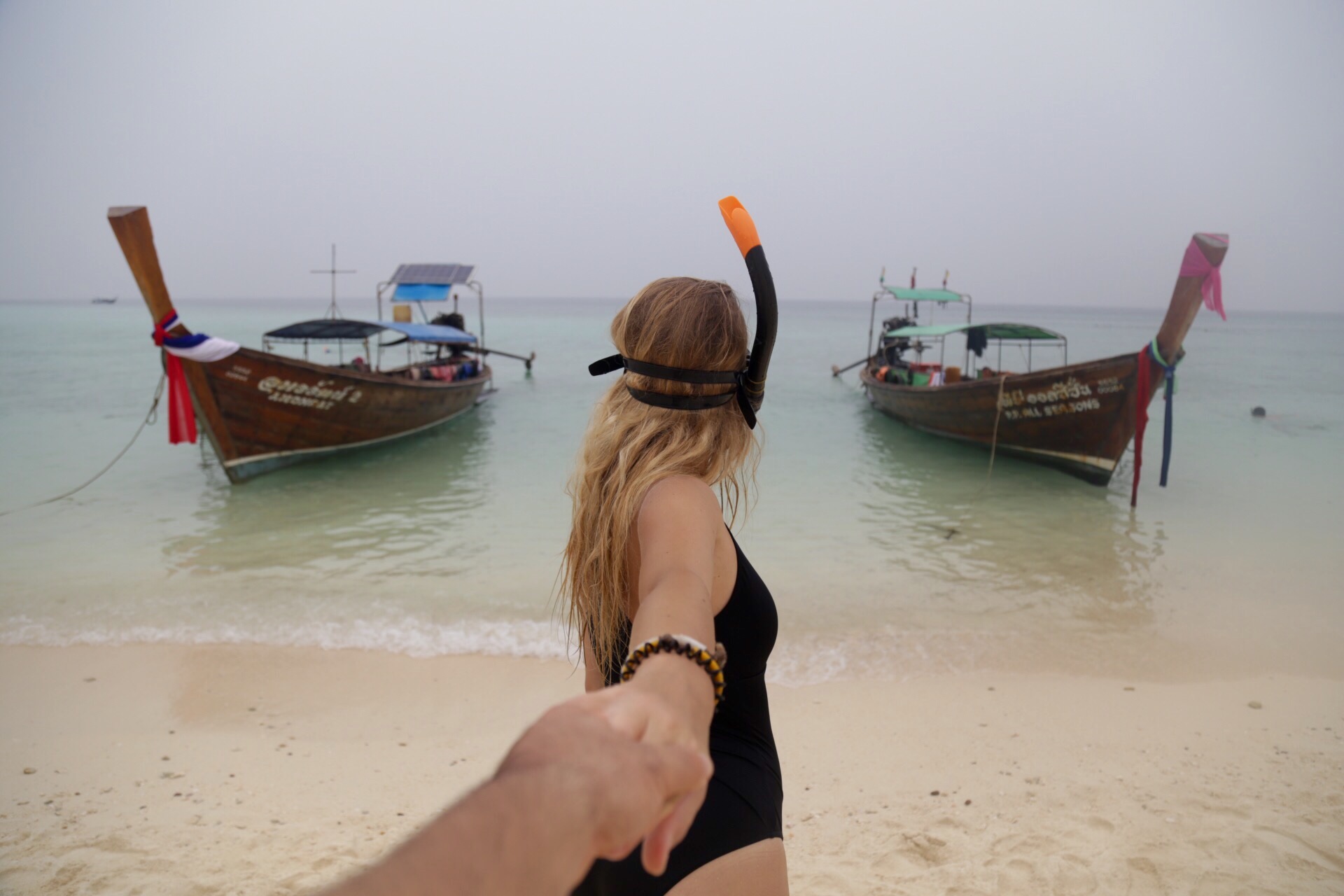 The boat tour took us to Monkey and Bamboo Island, the famous Maya Bay where the film "The Beach" with Leonardo DiCaprio was filmed! The crystal color of the water, 100 meters high cliffs on three sides and the typical long tail boats which you can see on the postcards! What an amazing place! Only writing about it makes us to go back to that idyllic place.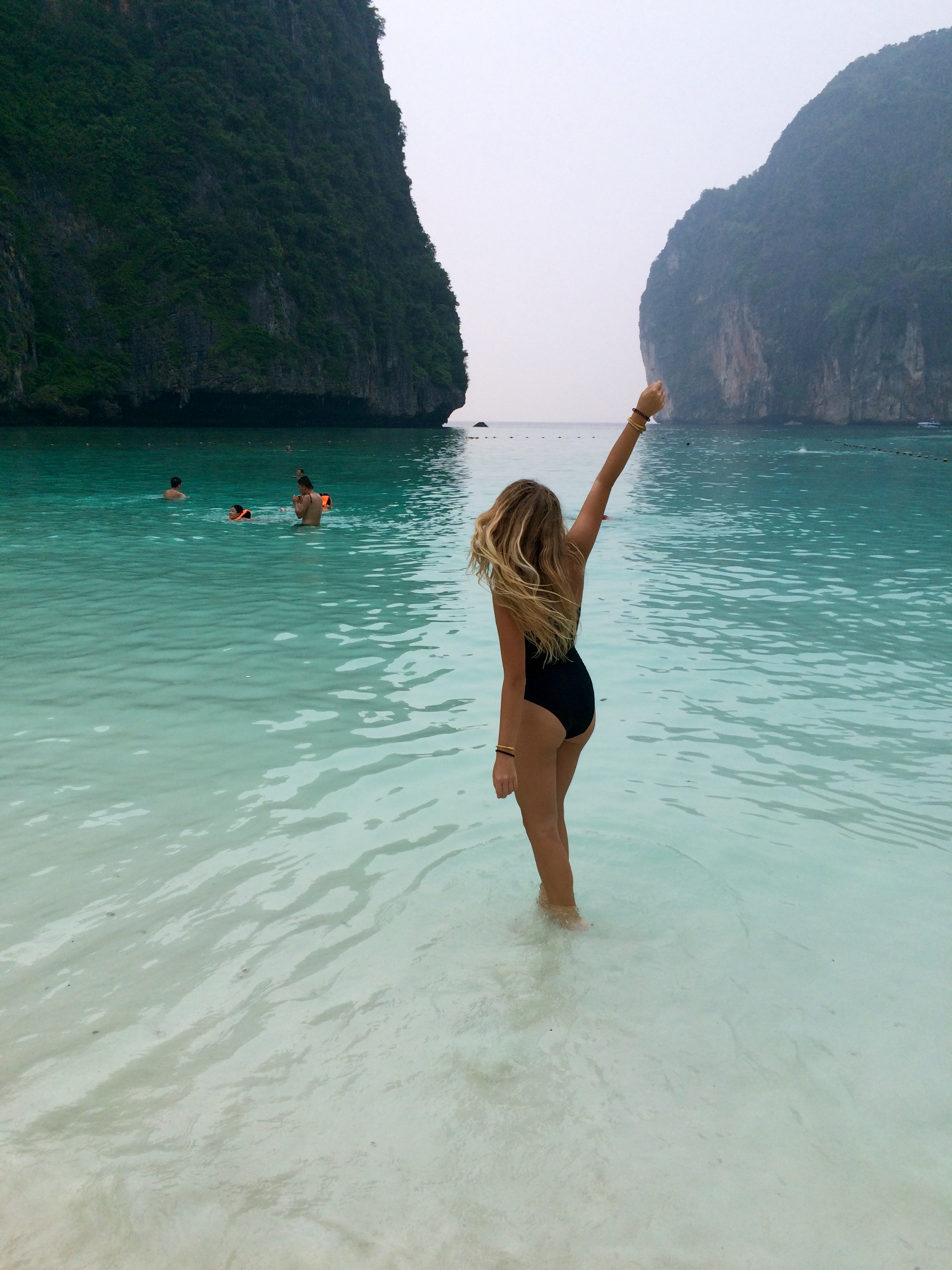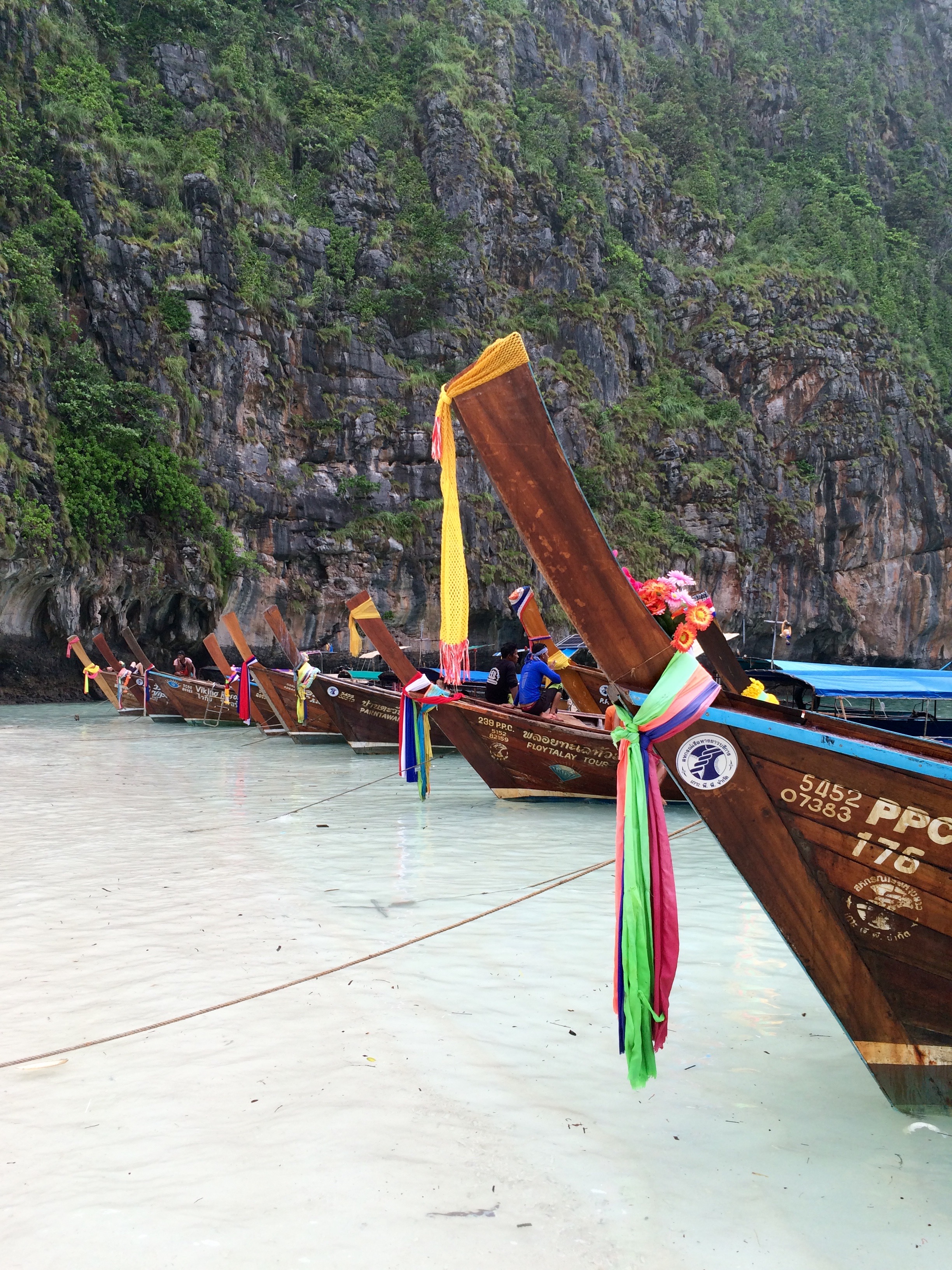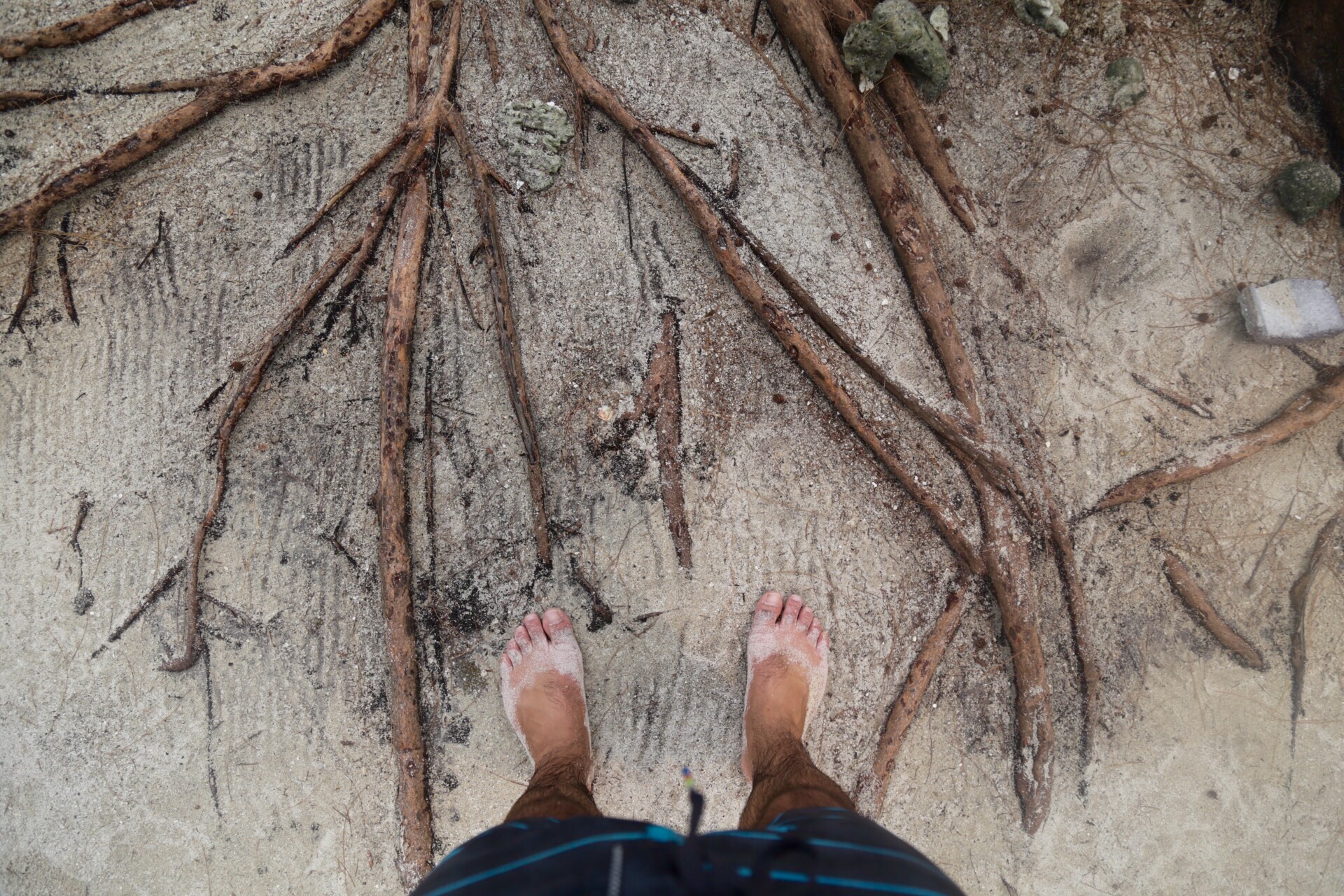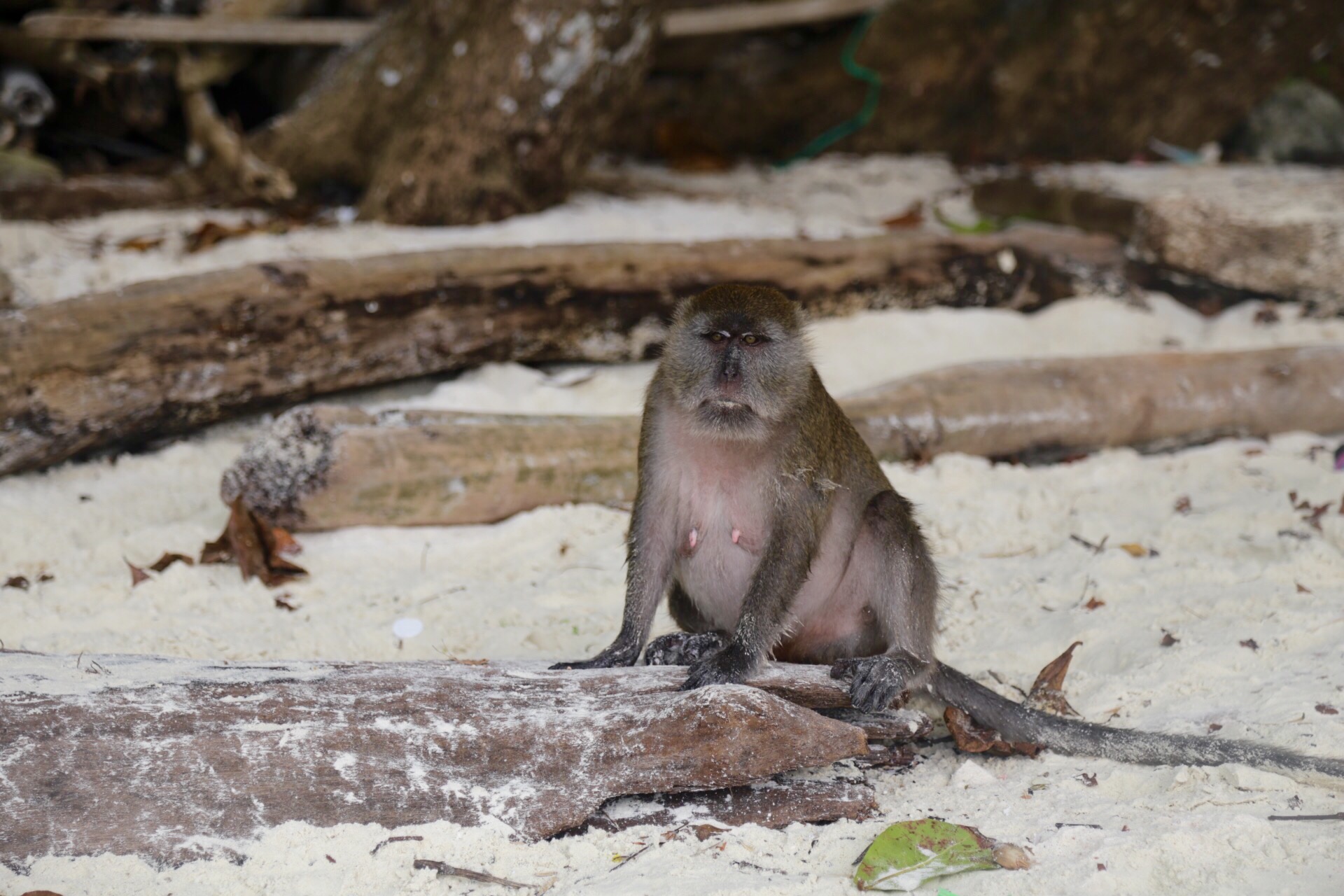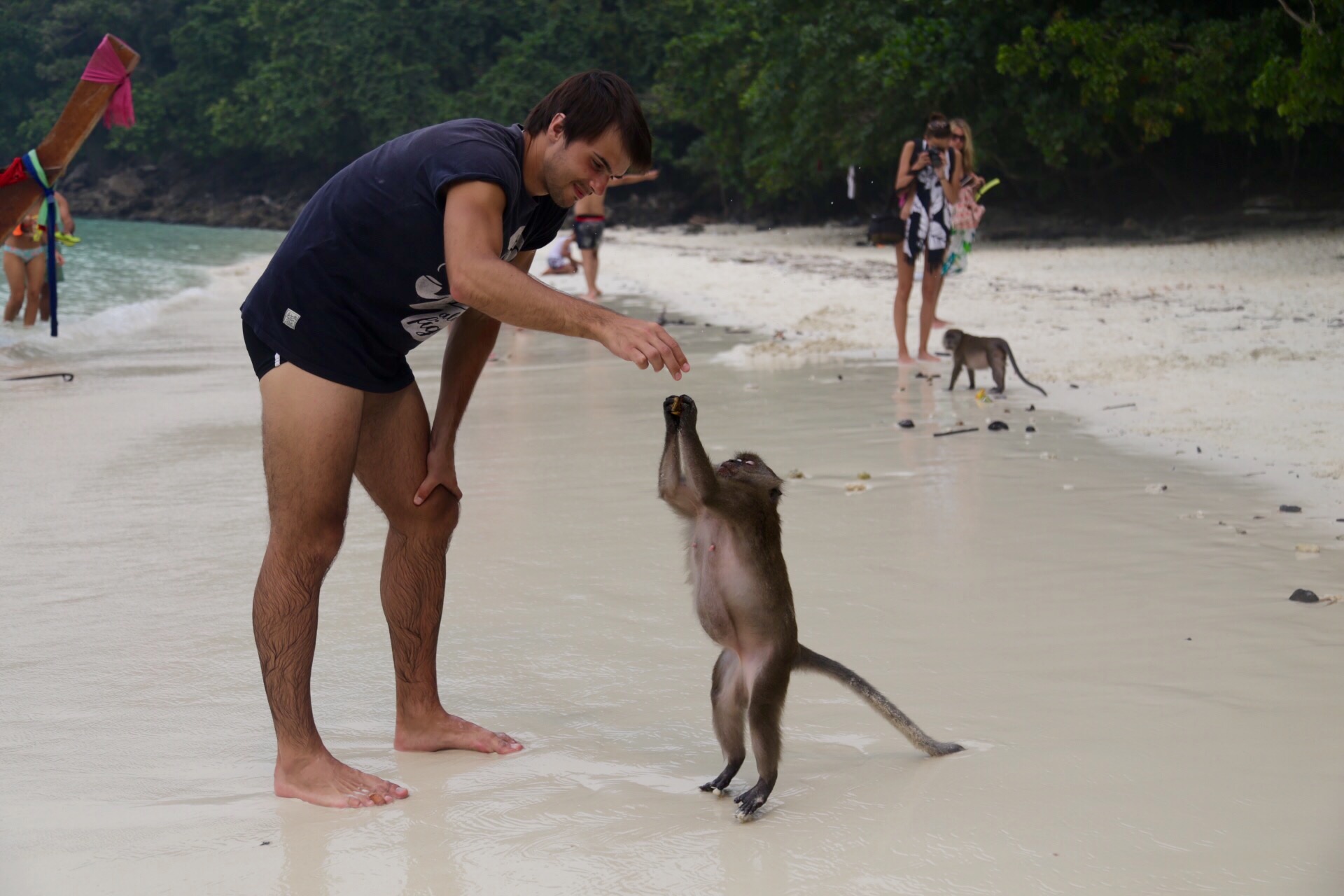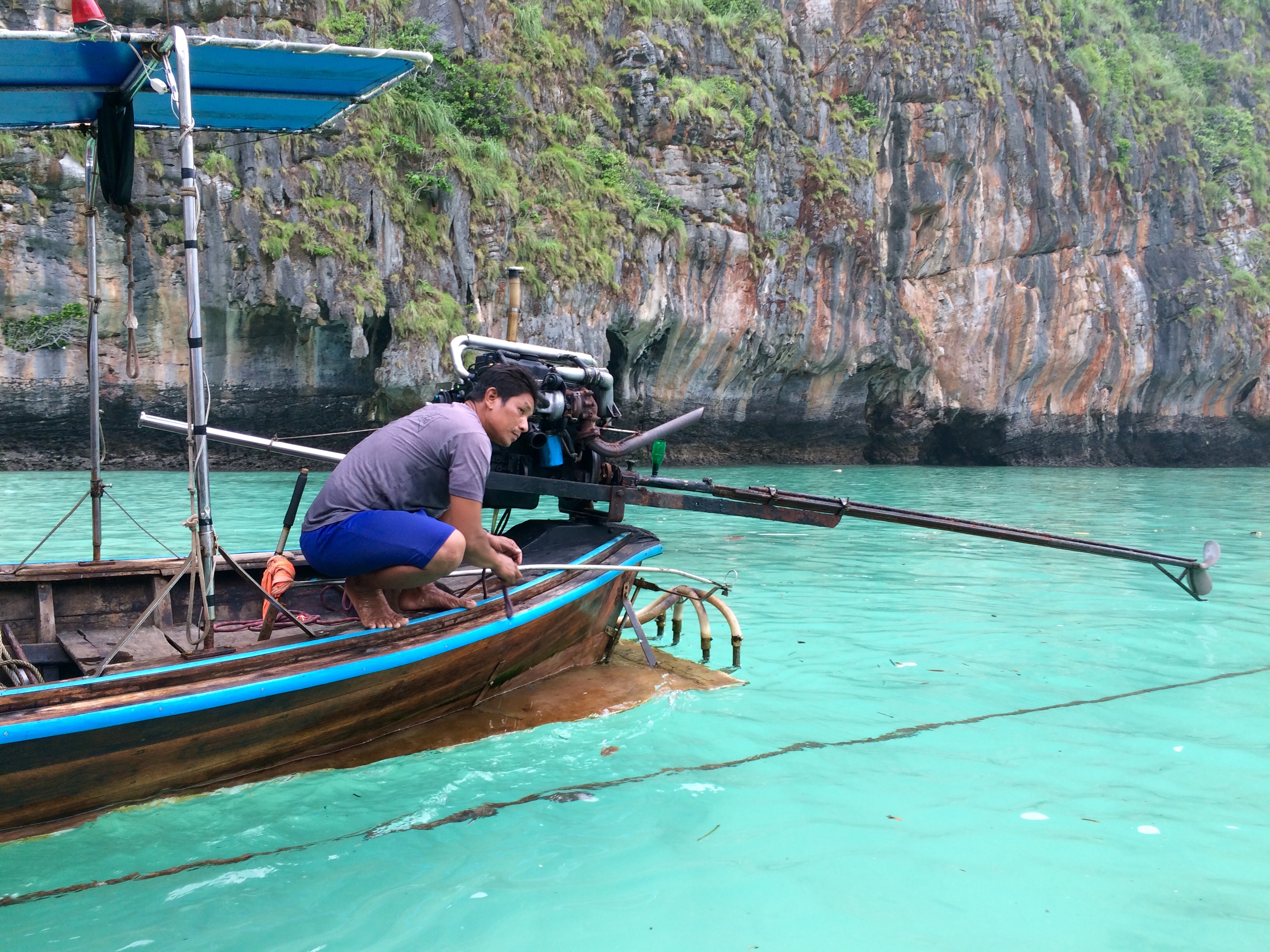 All day with full equipment, access to the islands (Ko Phi Phi Lee and Bamboo) meals and drinks, cost us 400 Baht + 200 Baht to enter in Maya beach, around 15€. We truly recommend it to everyone!
Next destination – Phuket!
The biggest island in Thailand, located in the southwest of the country connected with land by a huge bridge. Here the Big white Budda is and the Temple Wat Chalong – two main attractions.
If you are a party lover, this is the place for you! Except from night life theres not so much to do.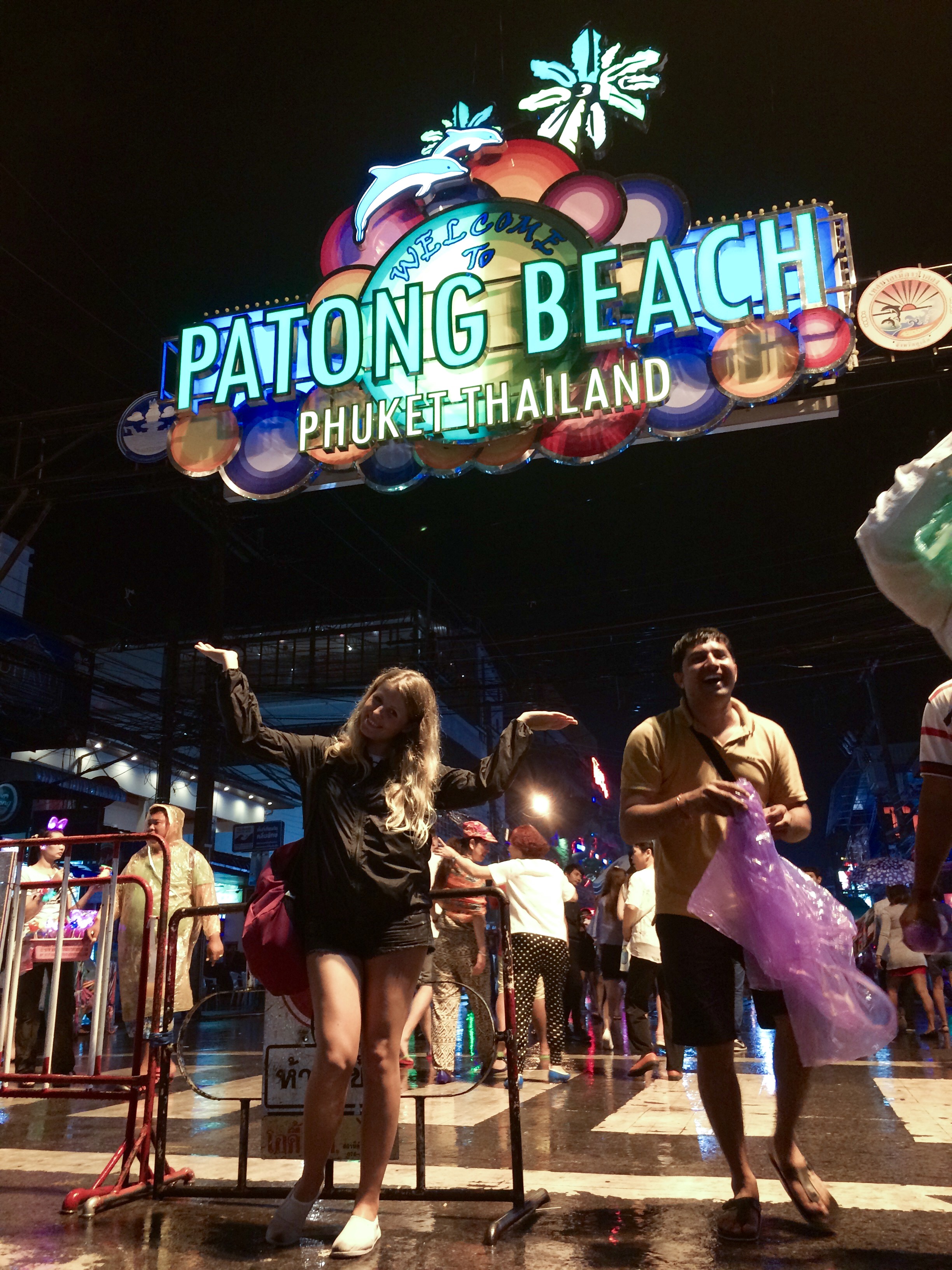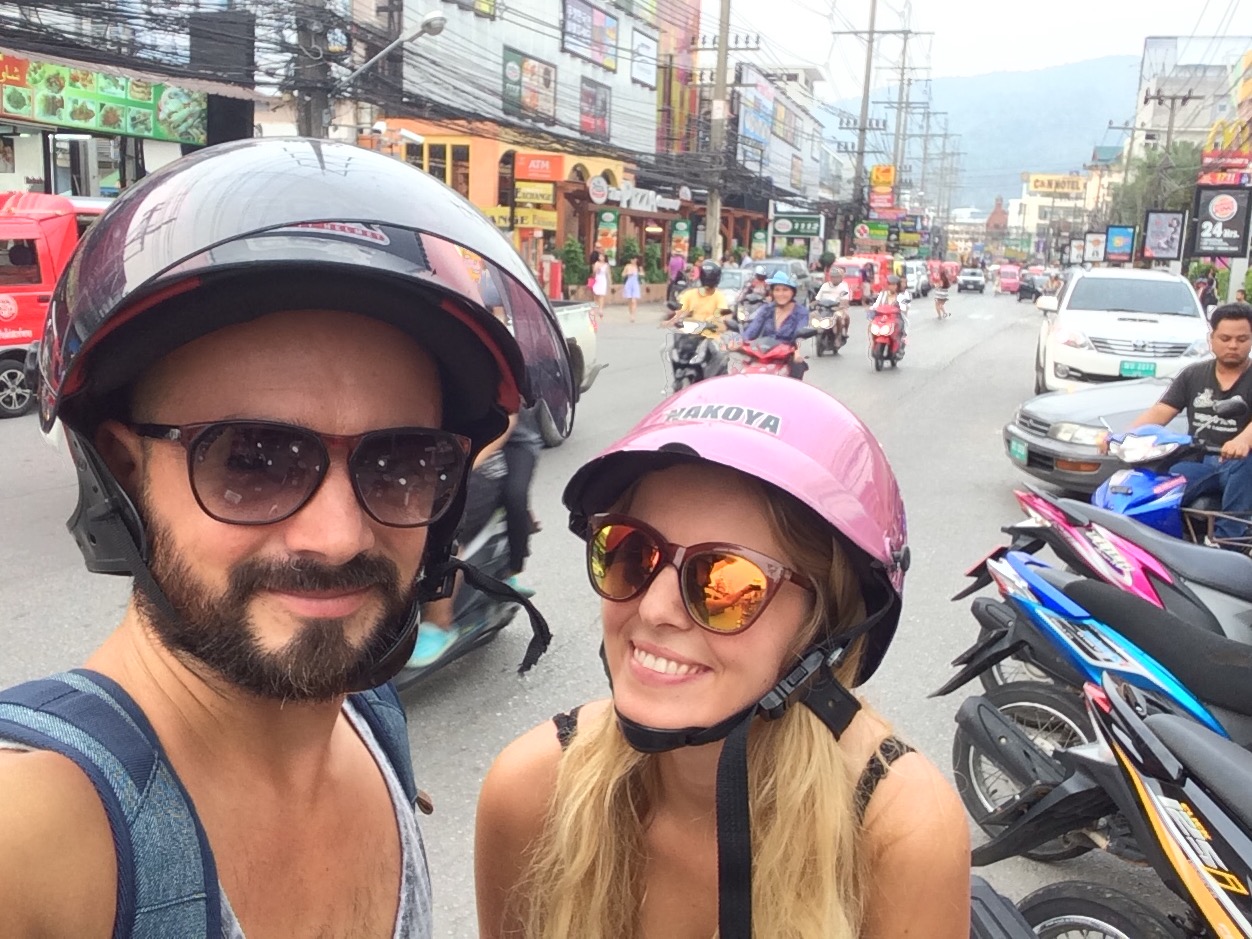 Unfortunately the rainy days changed our plans and the mountainous roads were not such in a good condition to ride a motorcycle. Even though we found a great place for us, a food market with cheap and fresh products. We ordered a grilled fish and it was delicious!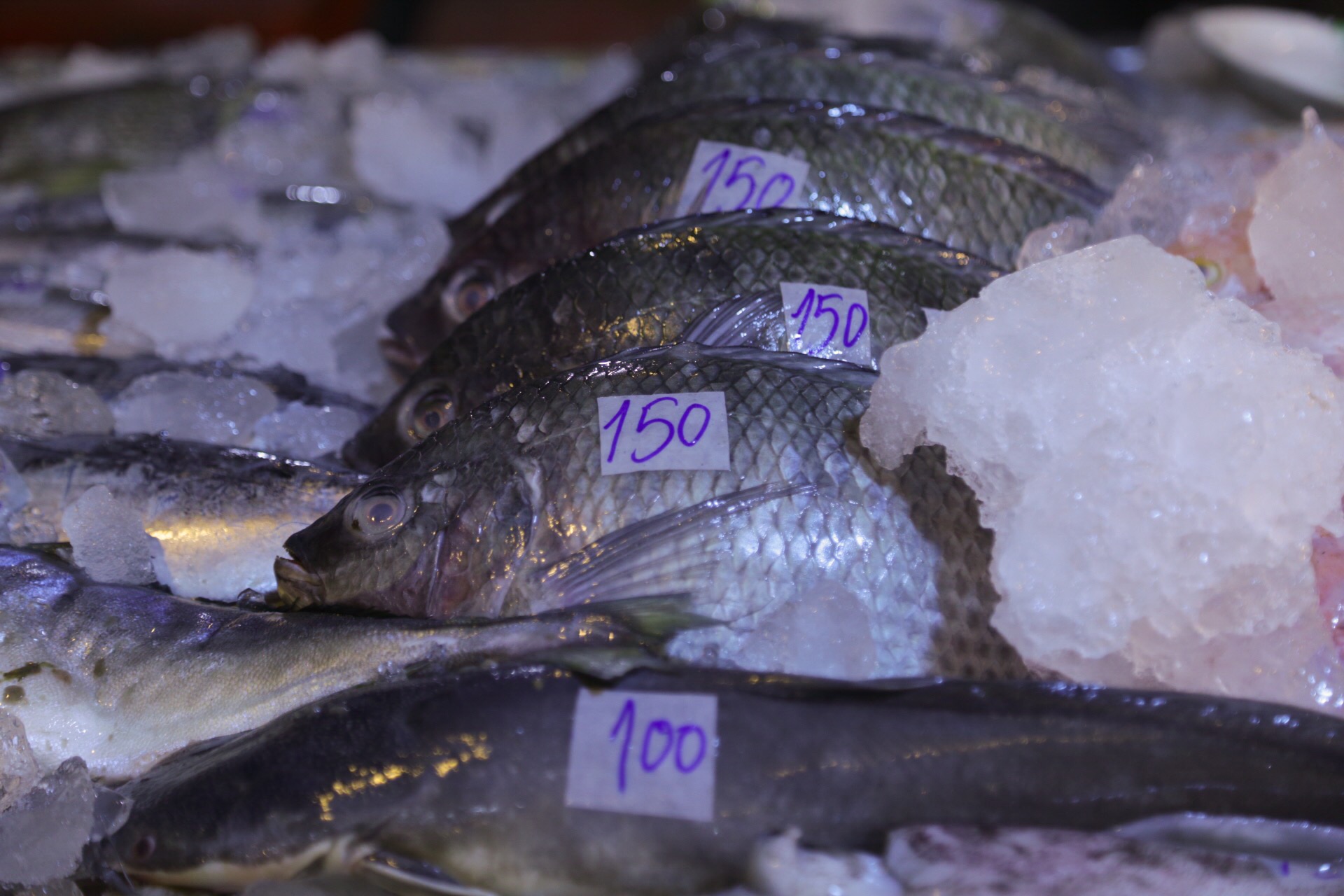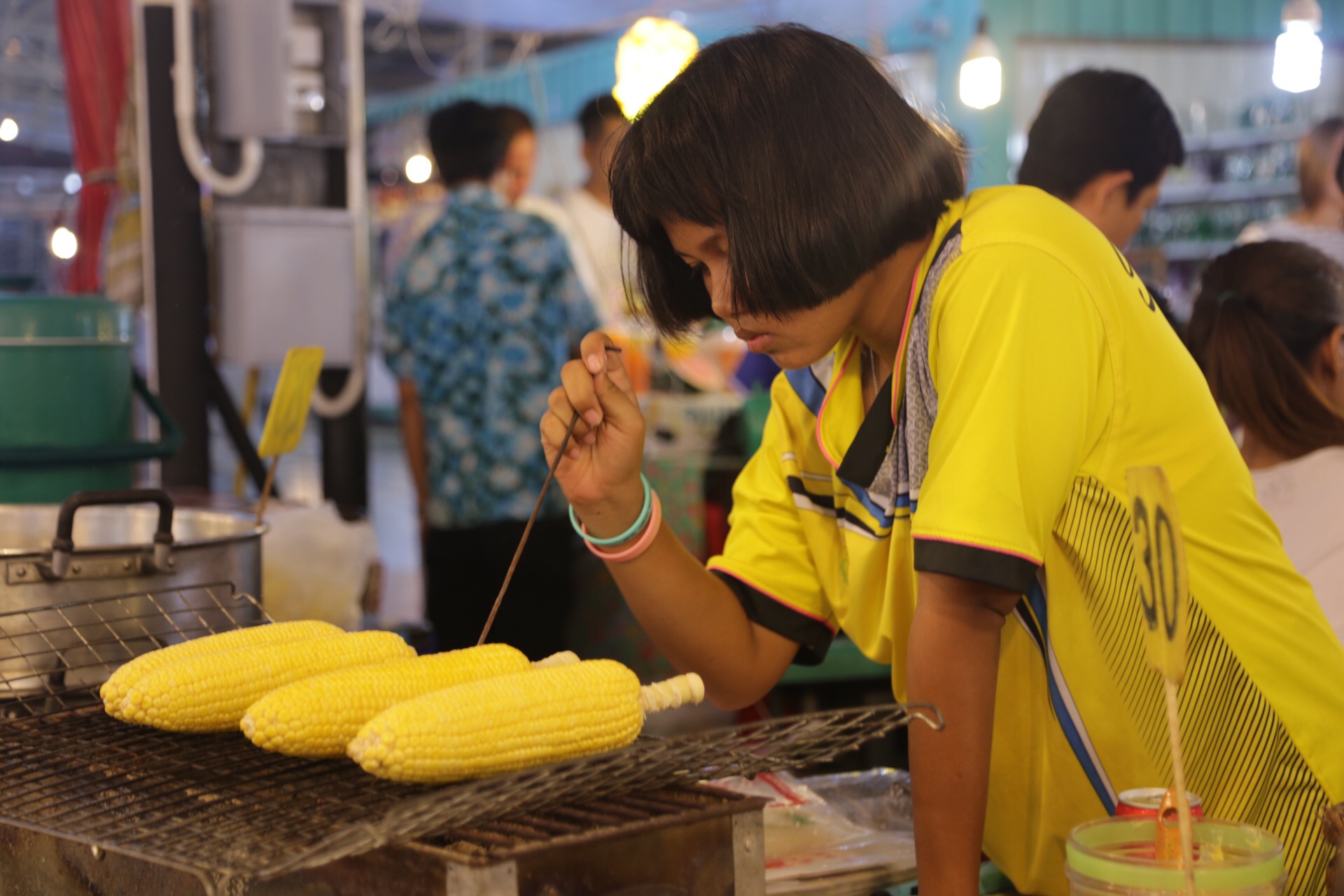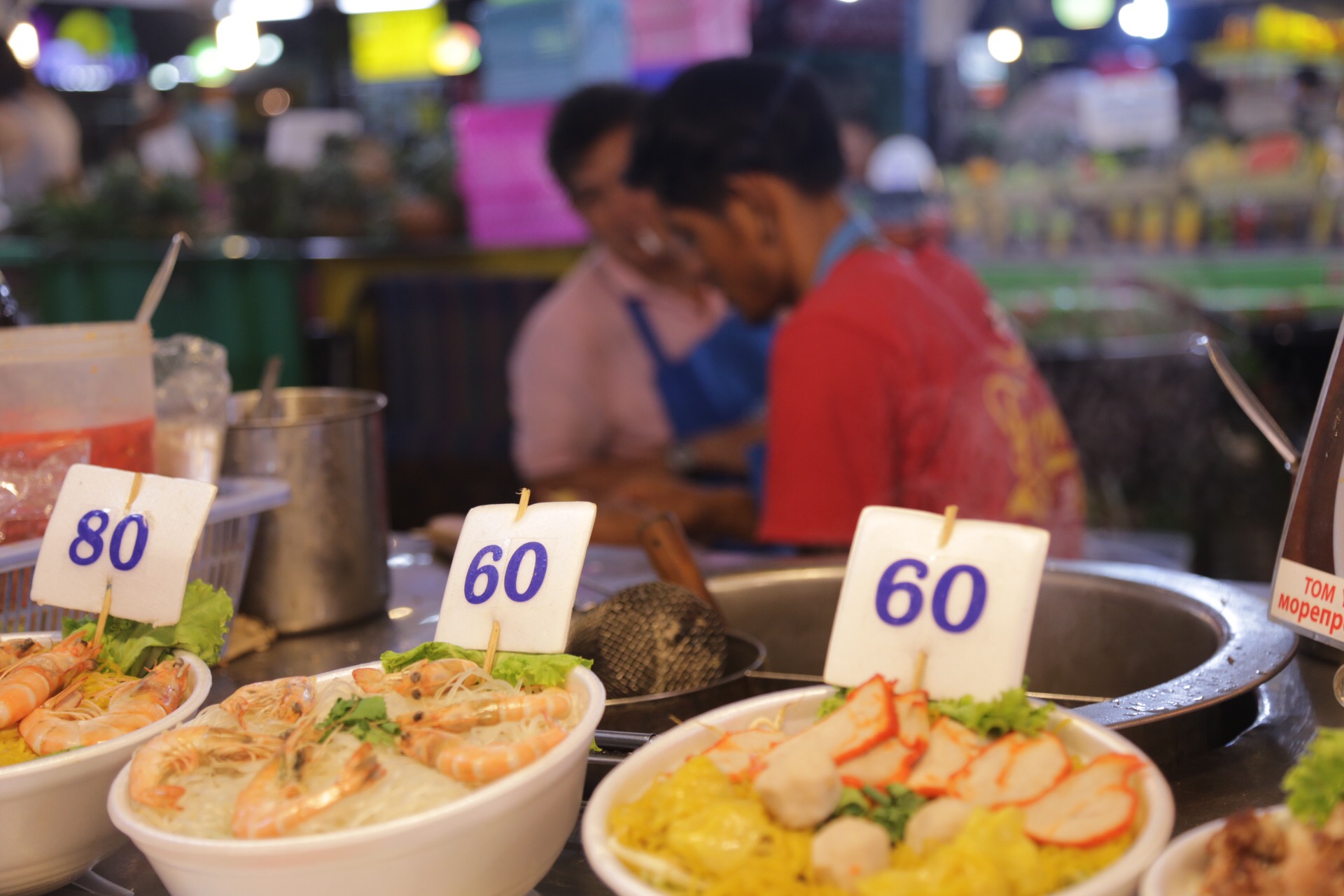 We didn't spent so much time in Phuket and decided to go in direction of Ko Phangan.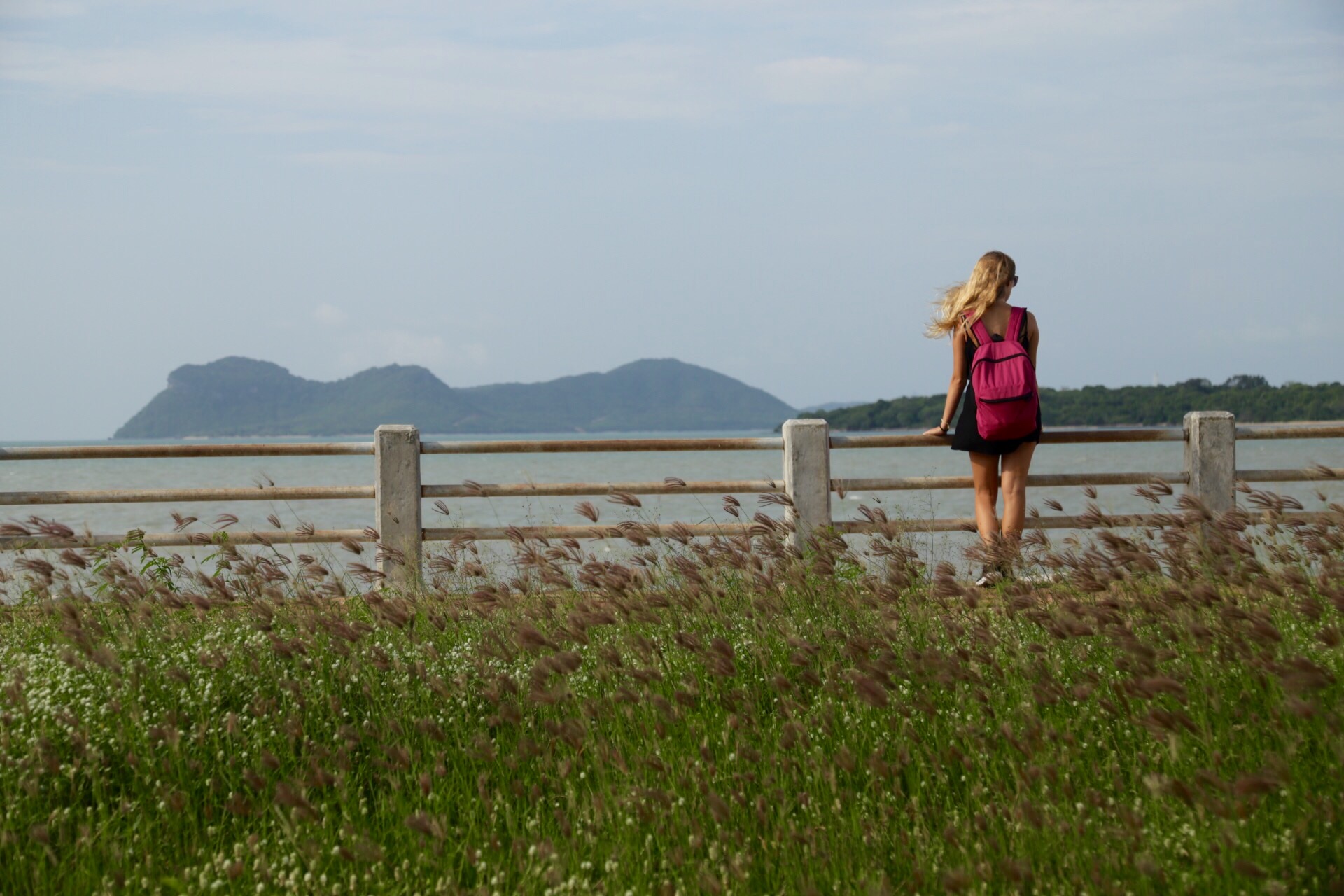 To be continued…
Read more…Tropical Thai Islands – Part II
Read more…Tropical Thai Islands – Part III