Road trip in Portugal – Best Stops
This was the second time we visited Portugal together and no better way to do it than through a road trip. The best way to explore Portugal's secret spots is definitely by wheels. Driving gives you the opportunity to be in control of your own destiny, even a small detour or a wrong turn can take you to an unknown magical place outside your itinerary.
Over the last few years, Portugal became one of the most attractive places to visit in Europe. Why?
It offers an immense variety of interesting places to visit. Amazing nature, stunning landscapes, beautiful beaches, impressive castles, and cathedrals rich of history, charming little towns, delicious food, and friendly locals! Hit the road and find out for yourself.
Follow this handy guide to the country's best spots and get ready for whatever the road brings you. From where should you begin? Well… that's all up to you 😉 in our case our starting pointing was from Porto. Portugal has 3 main airports, Porto, Lisbon, and Faro where you can rent a car easily. After researching for all the best car rental offers, Centauro was the one who was the perfect fit for us. With offices in all the airports, easy access, affordable range of prices, and excellent services. Everything was set up to start to explore.
PORTO
What to visit:
Ribeira
São Bento Train Station Porto
Cathedral
Clérigos Tower
Crystal Palace gardens
Taylor's Wine Cellars
Foz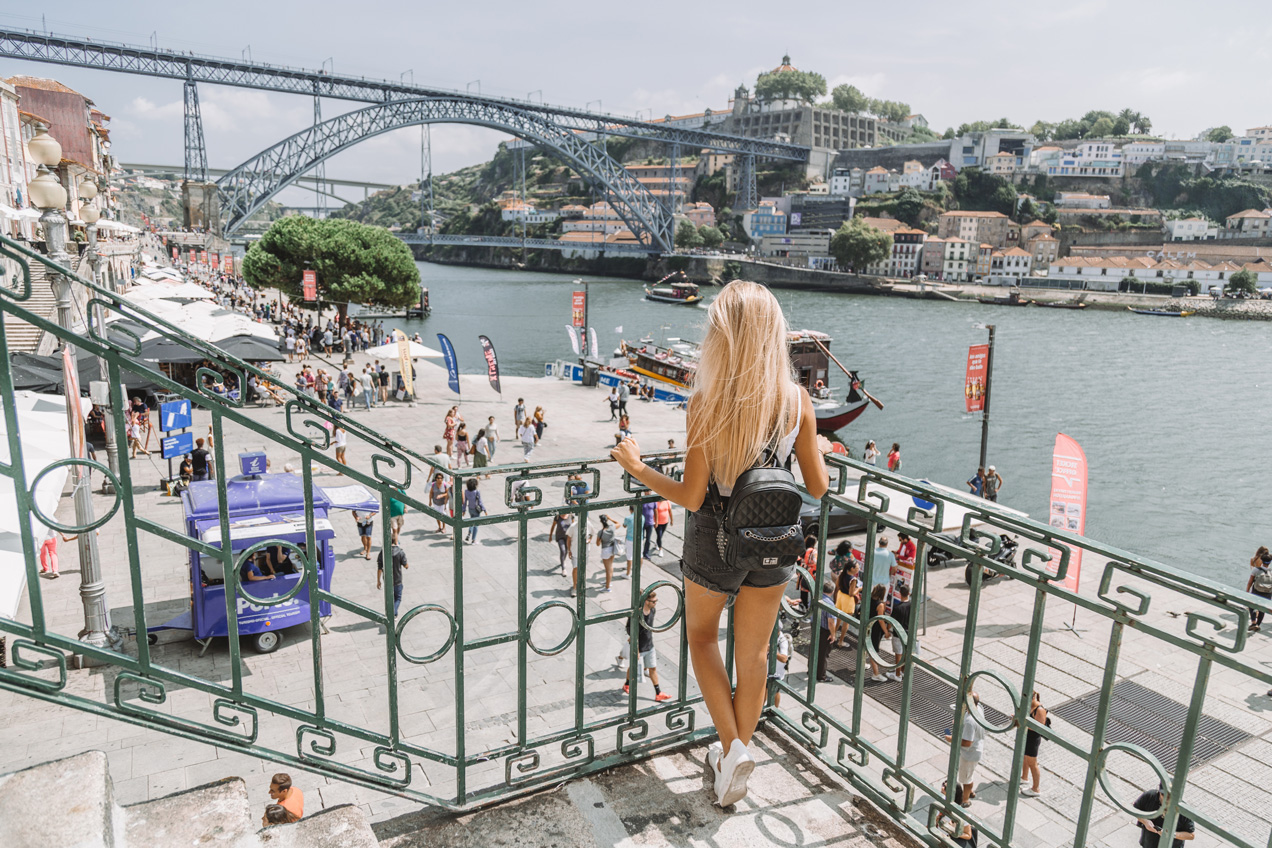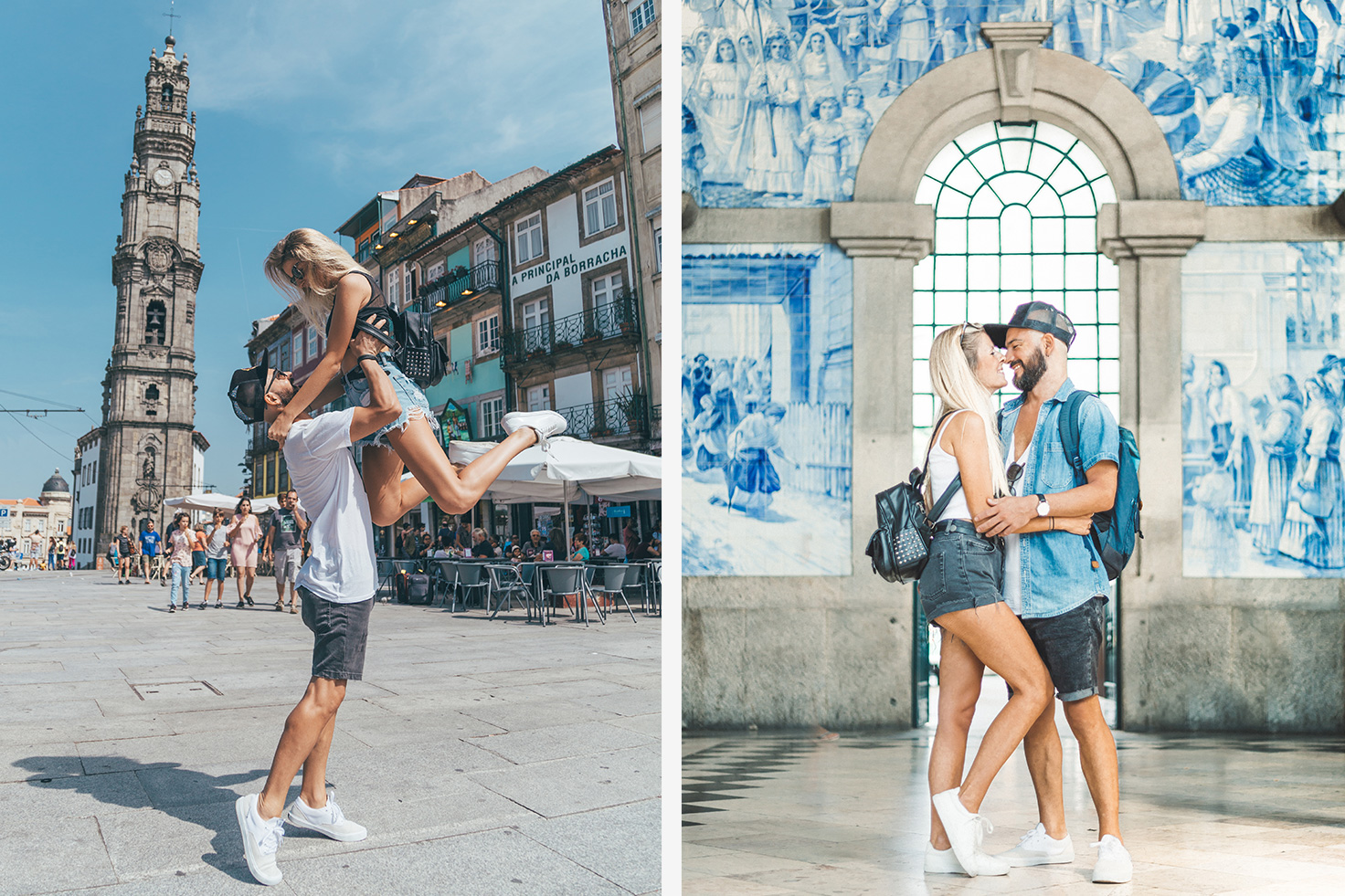 Others places worth to visit:
The Museum of Contemporary Art of Serralves
Lello Bookshop
Casa da Música
Where to stay:
Duas portas – Beautiful and cozy guest house located in front of the Douro river with a place to park your car right next to the entrance. It is only 2 km away from the city center which can be easily done by bicycle which Duas Portas provides free of charge. Definitely, a great place for couples, families who search for calmness and privacy.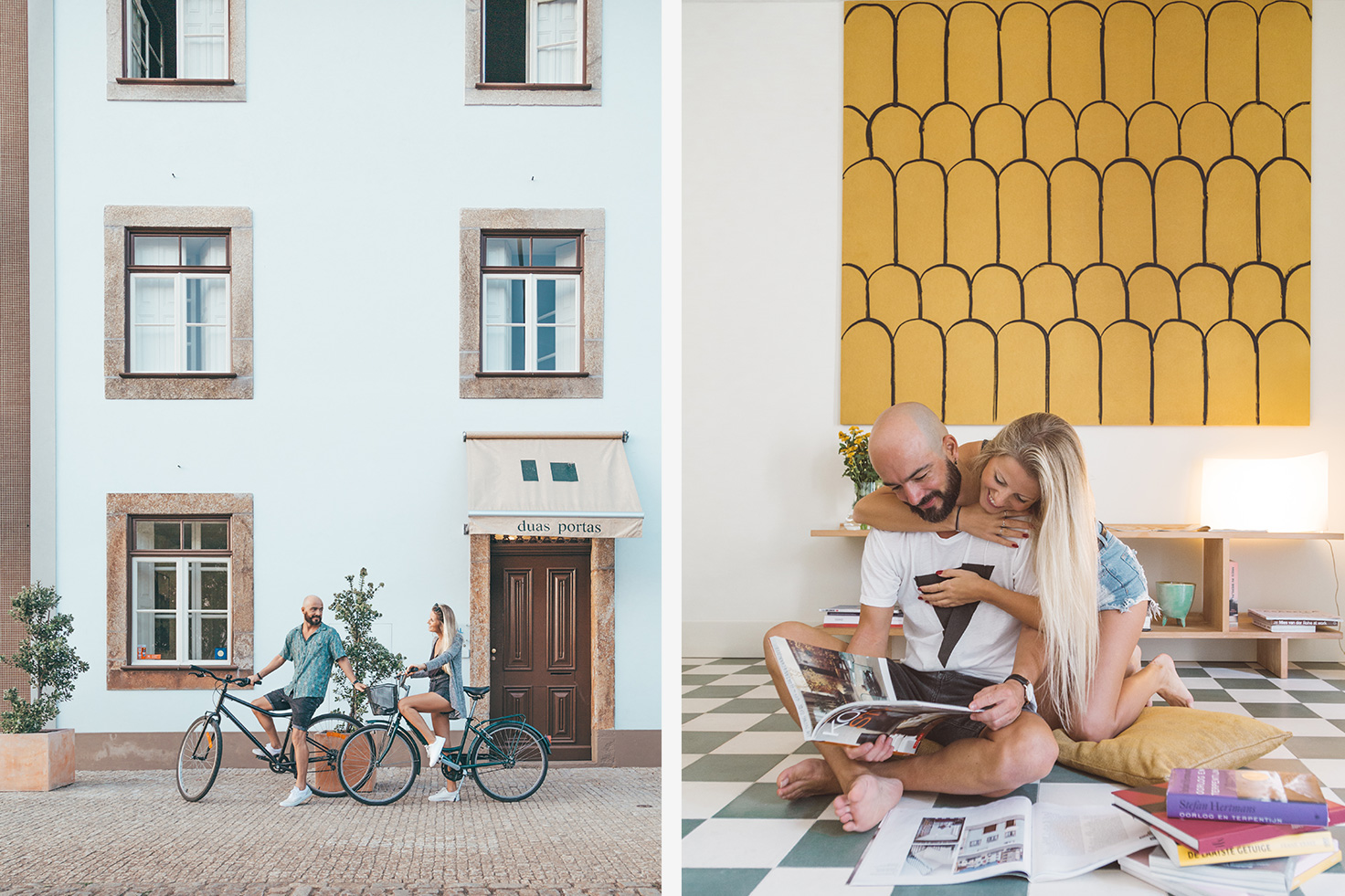 Where to eat:
Da Terra – Lovely vegan restaurant with plenty of healthy food to restore your energy and feed your senses. During lunch and dinner there is a buffet with soup, salads and hot dishes, always made with organic and vegan ingredients. 
AVEIRO
What to visit:
The Salines
Costa Nova
Passadiços Ria de Aveiro
Moliceiro Ride through the canals
Aveiro Railway Station
Forum
Fonte Nova Garden
Others places worth to visit:
Barra lighthouse
Natural Reserve of the São Jacinto Dunes
Vista Alegre Museum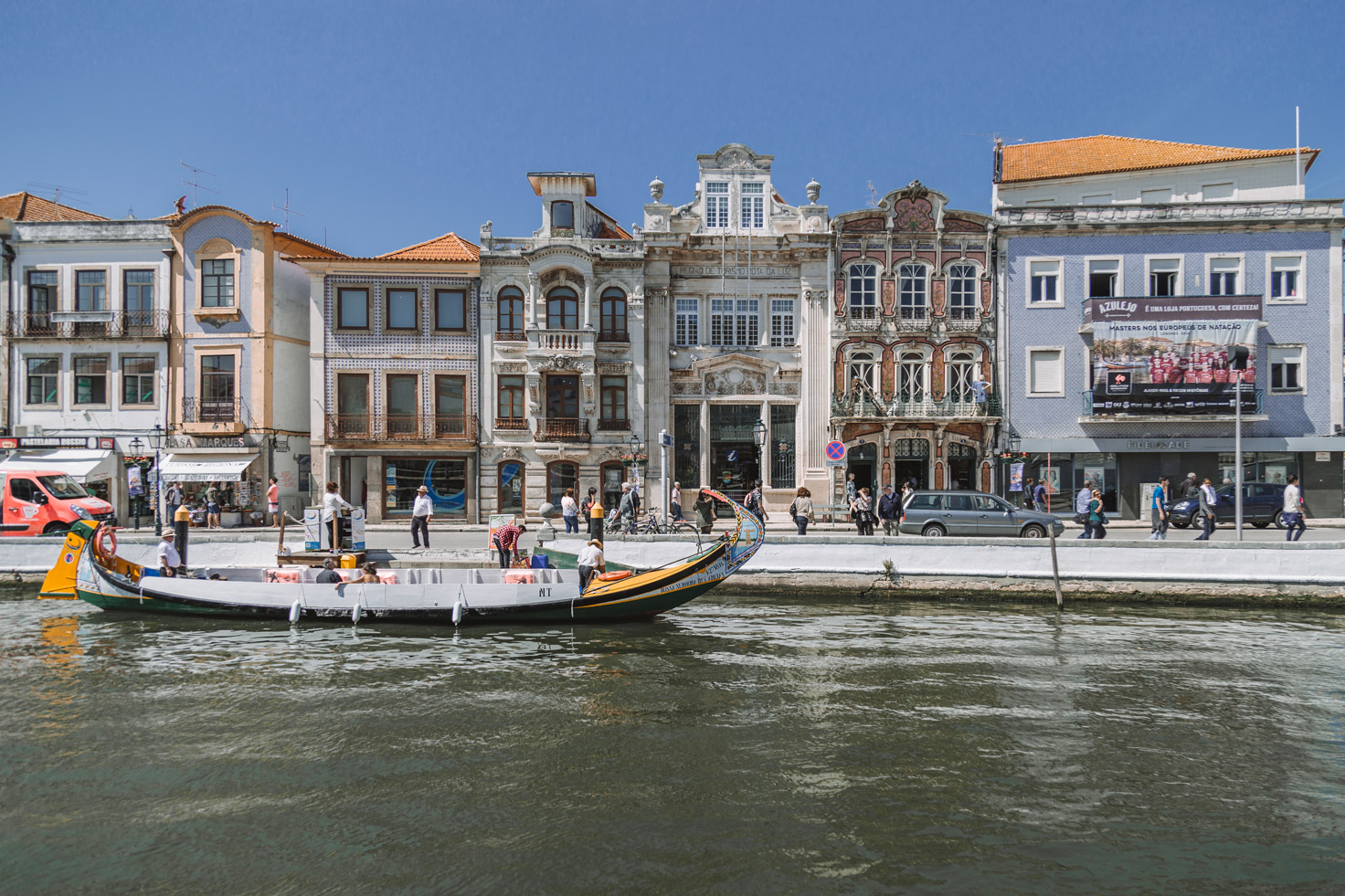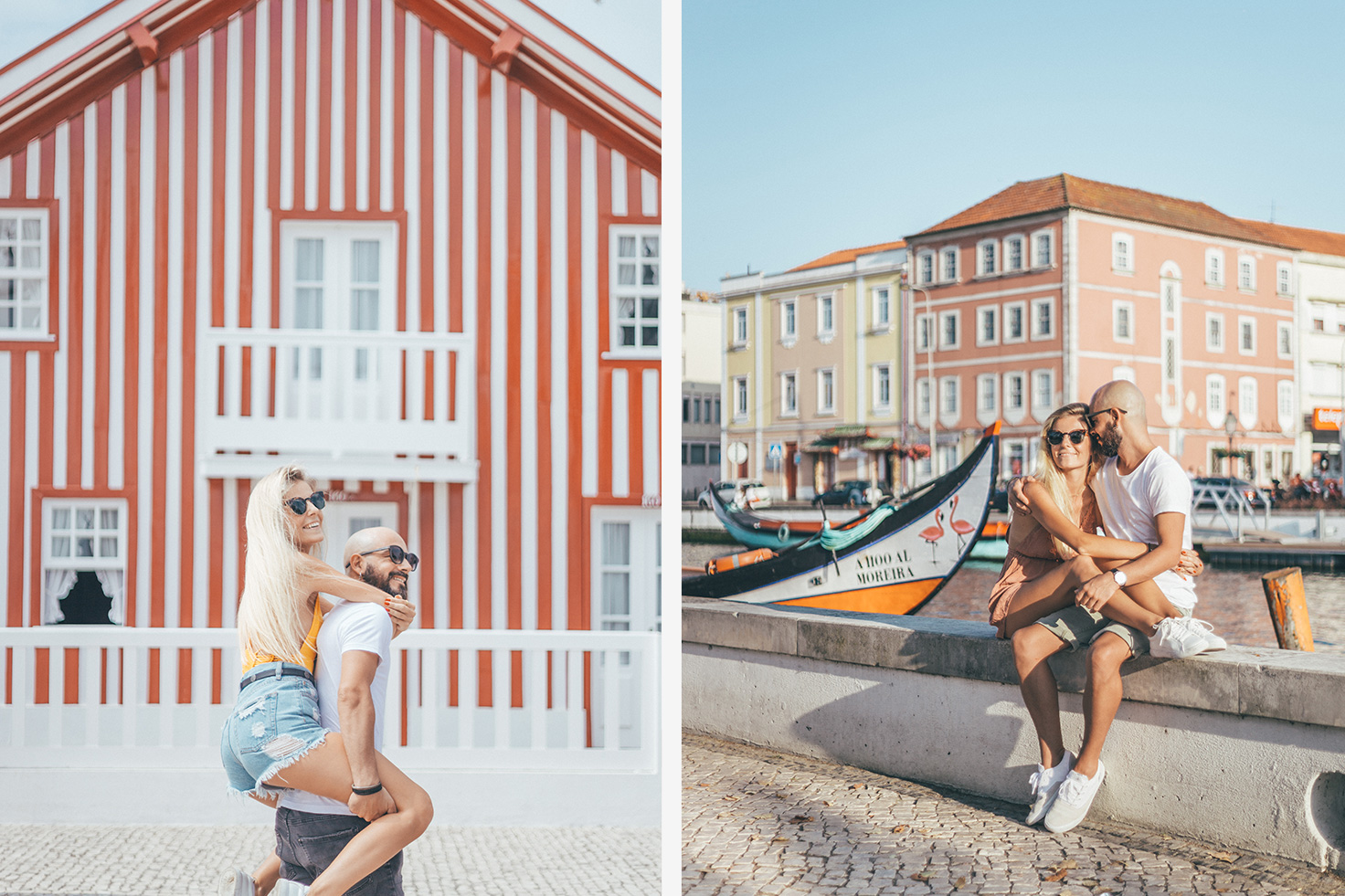 Where to stay:
In case you want to spend some days at Aveiro in an affordable and cozy hotel in the city center you can book it here.
Where to eat:
Head to Praça do peixe or to the Rossio where you will find a lot of choices. If you are more in the mood for seafood or tasty pastel de nata, drive to Costa Nova. In between the cute stripped houses, there are a few good restaurants and bakeries where you can eat really good.
NAZARÉ
What to visit:
O sitio
Forte de São Miguel
Praia da Nazaré
Praia do Norte
Monte de São Bartolomeu
Miradouro do Suberco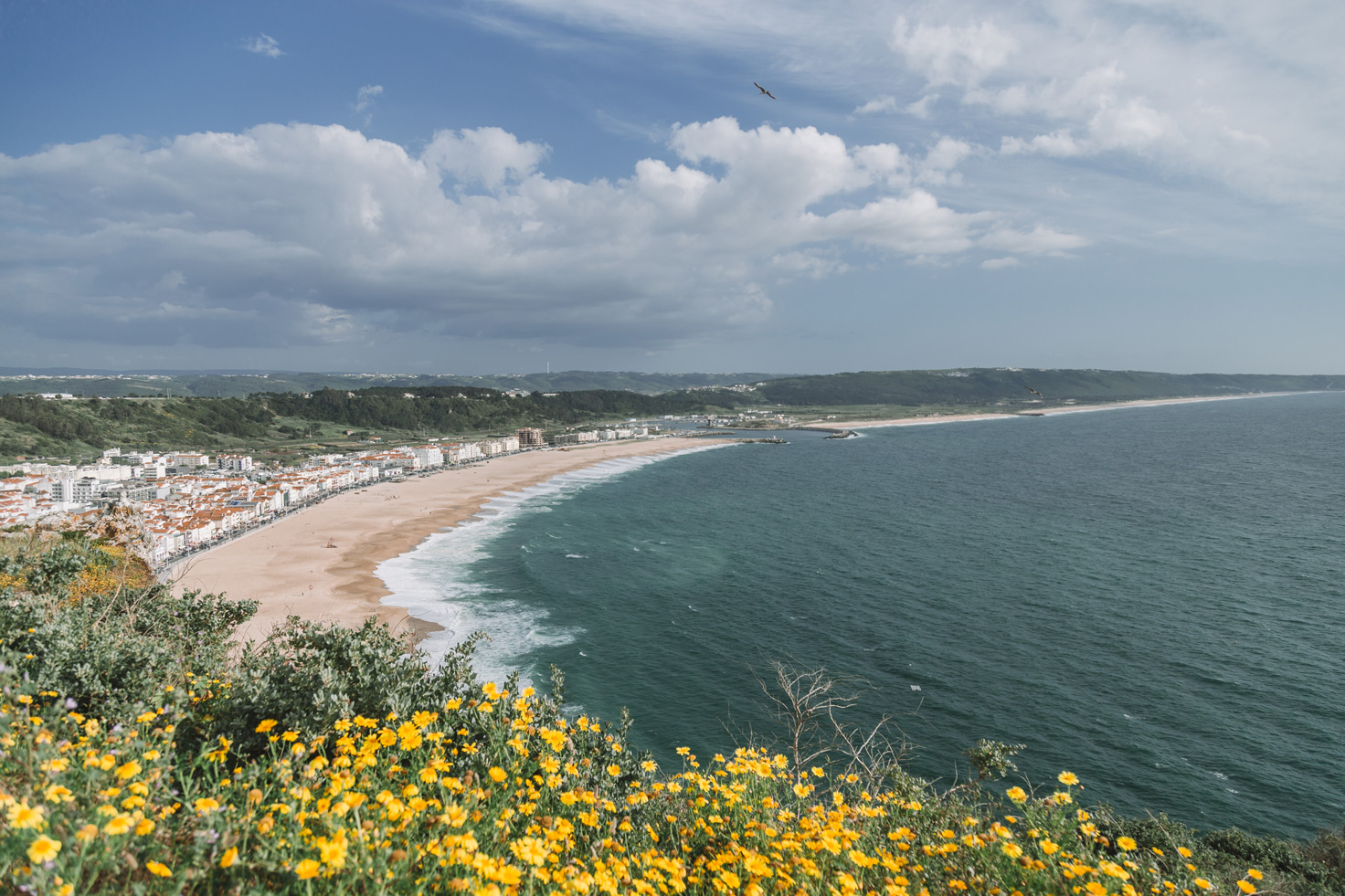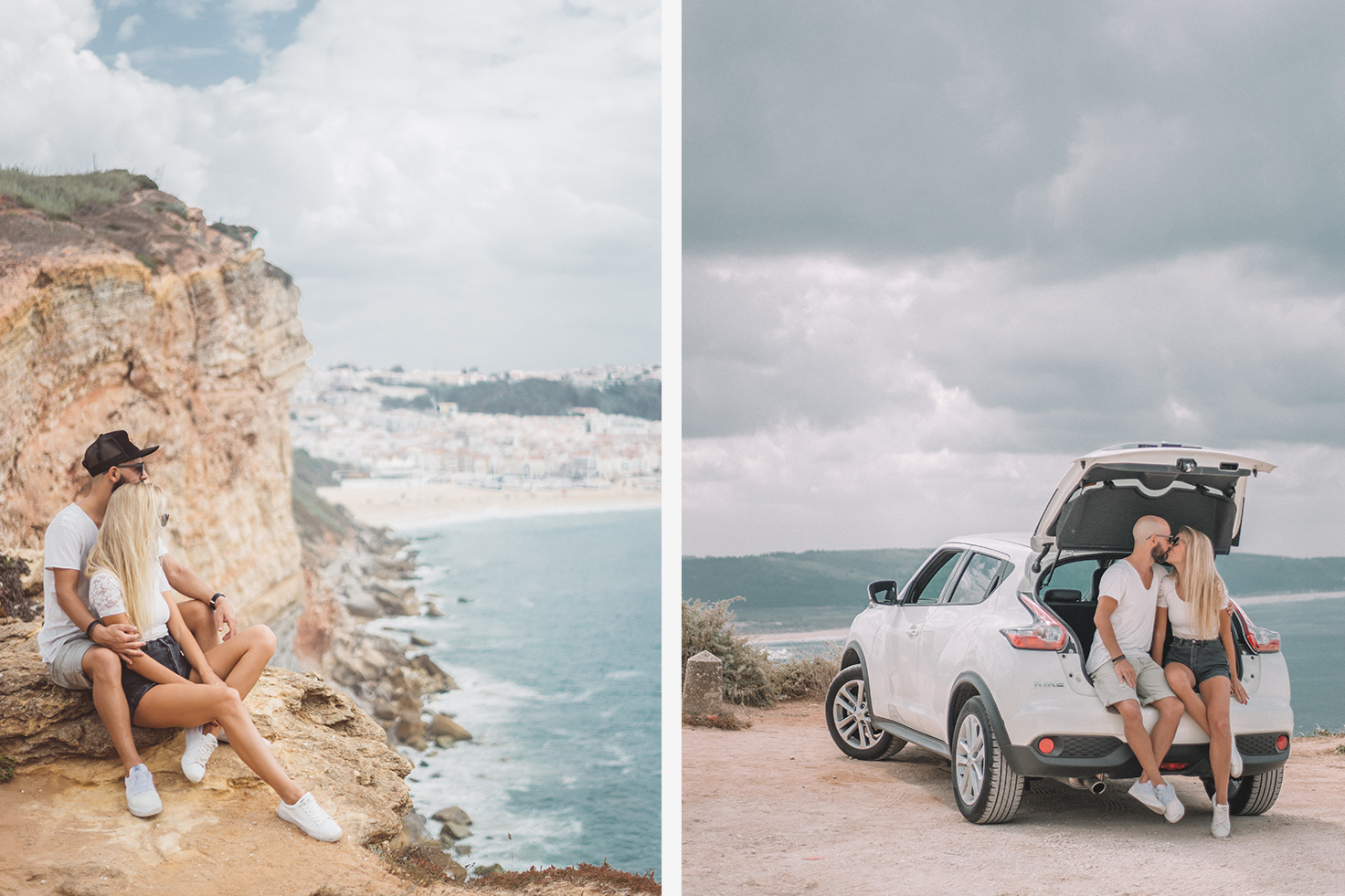 Where to stay:
In case you want to spend some days in Nazaré just drive through the city and you will find people on the streets with signs saying "rent a room". If you are looking for an affordable and cozy hotel near the beach you can book it here.
Where to eat:
There are two places where you can find good options. One in the "sitio" where you can eat with amazing views to the town and the Atlantic ocean  The other one is located at the main avenue next to the beach, there you will find plenty of options for all tastes.
LISBOA
What to visit:
Castelo de São Jorge
Jerónimos Monastery
Belém Tower
Elevador de Santa Justa
Time-out Food Market
Praça do Comércio "Terreiro do Paço"
Bairro Alto
LX Factory
Parque das Nações
Viewpoints "São Pedro de Alcântara & Portas do Sol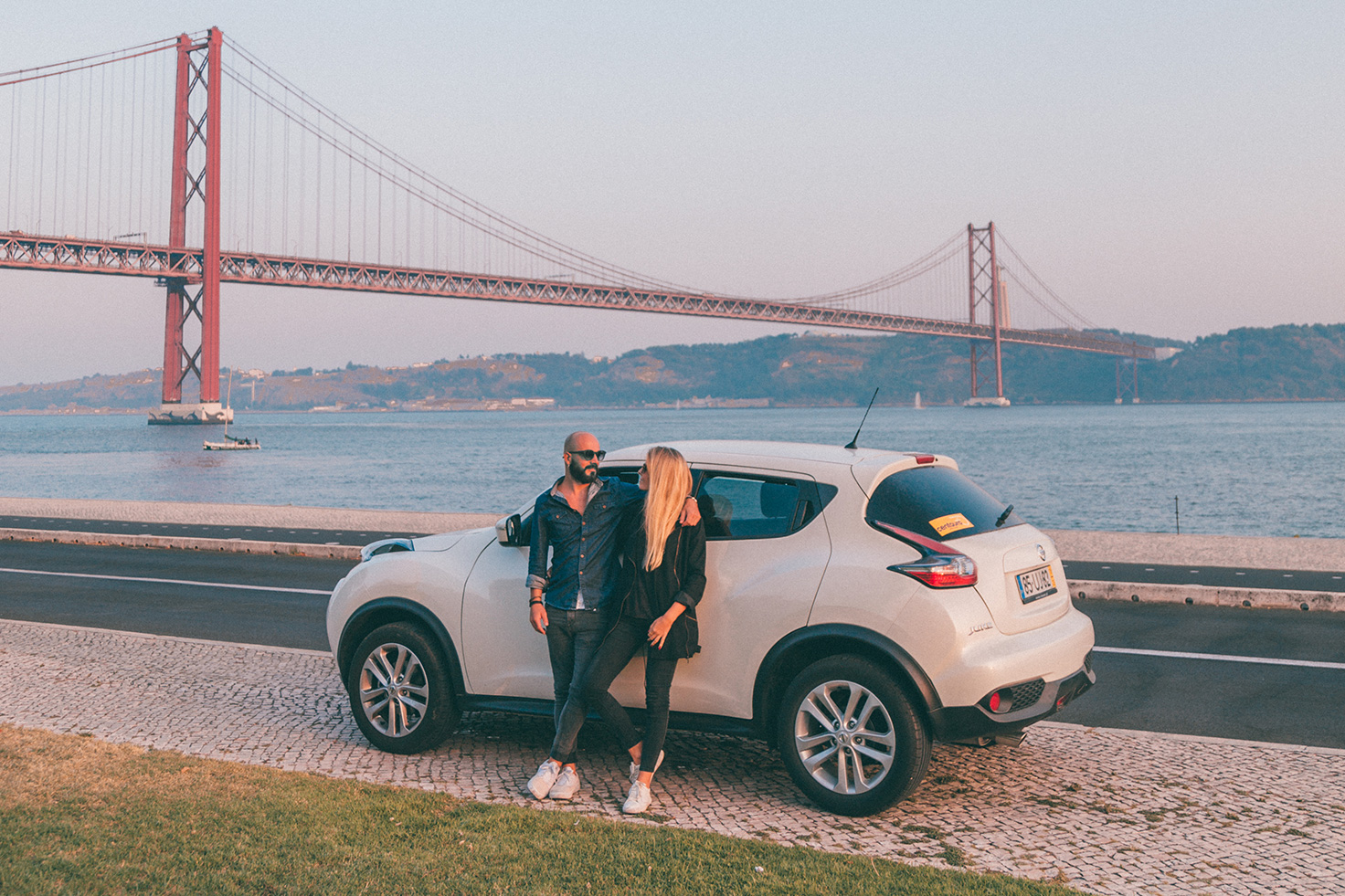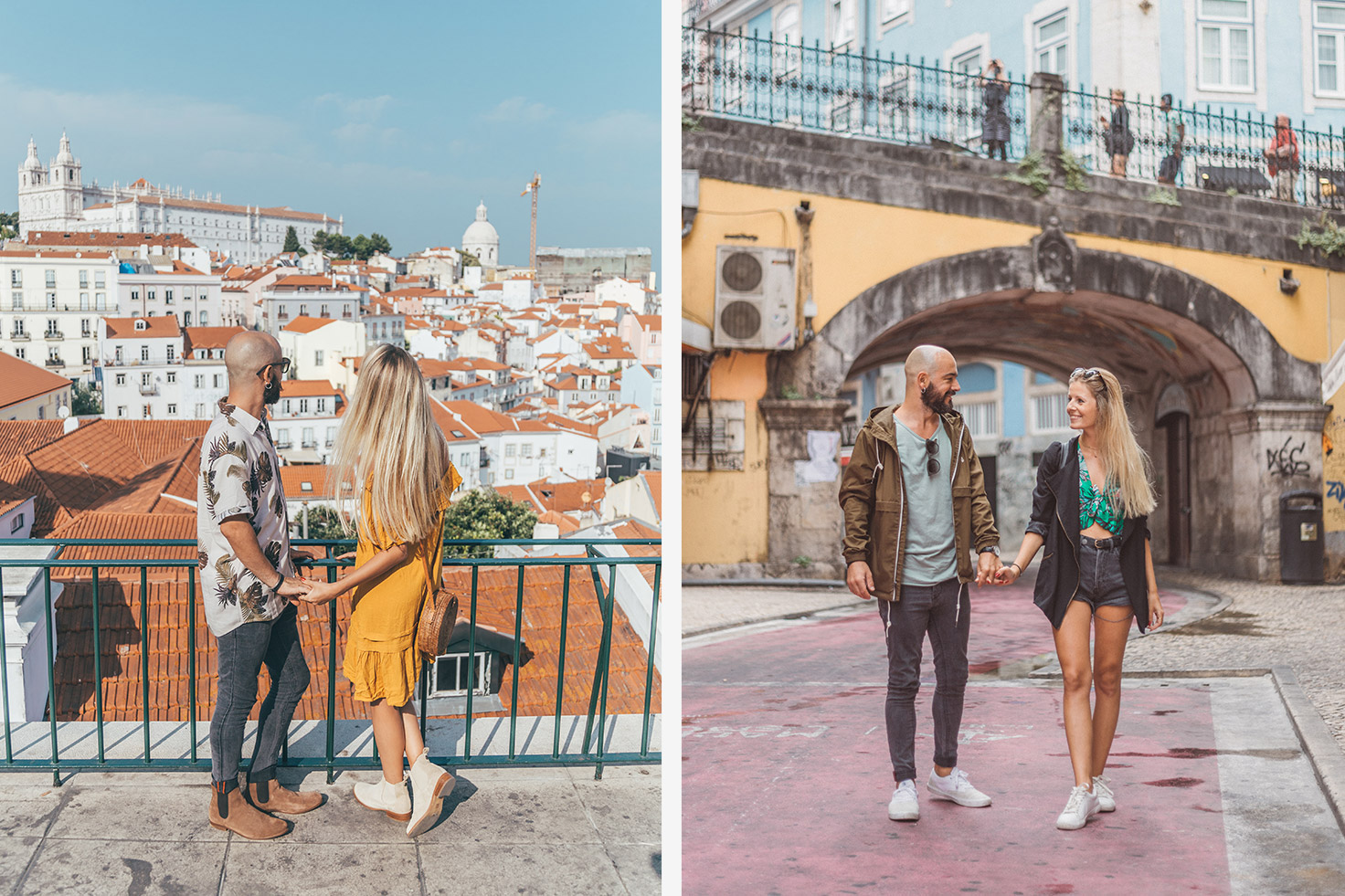 Others places worth to visit:
Padrão dos Descobrimentos
Sé Cathedral
Viewpoints "Graça & Senhora do monte"
Hop on the tram 28
Where to stay:
The River House – A super beautiful two bedroom apartment with a modern design located in the heart of Graça neighborhood. It is fully equipped, so you can cook and have morning coffee whenever you feel like. Surrounded by many restaurants, supermarkets and miradores (viewpoints). Is without a doubt a great base to explore the city, you even have a paid parking square on the back of the apartment where you check your car from the kitchen window.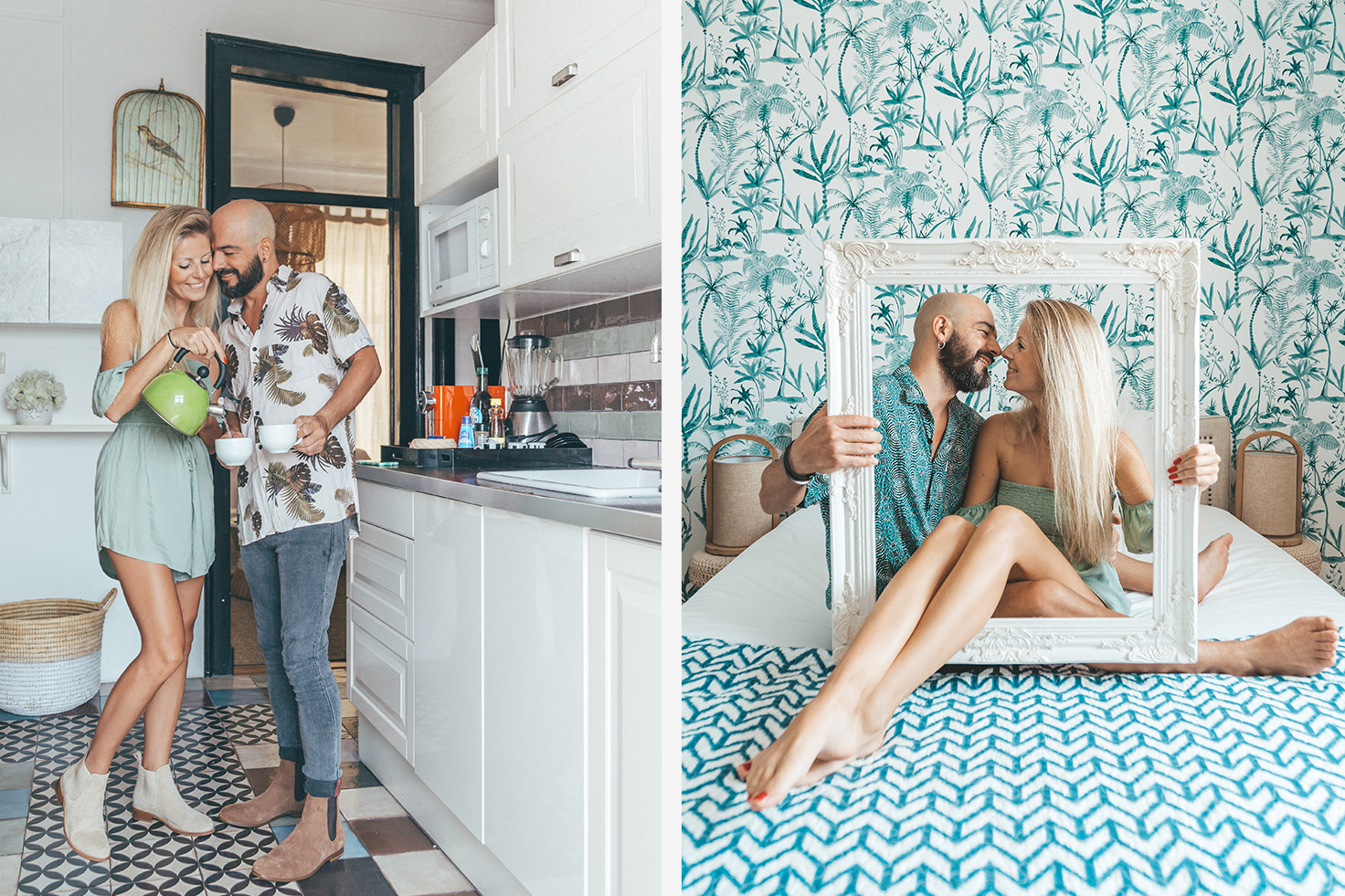 Where to eat:
We would recommend you the Time-out Food Market, it's a very vibrant place with plenty of options. If you prefer something more healthy, between Bairro Alto and Alfama you will be able to find some cool vegetarian and vegan restaurants.
FARO
What to visit:
Arco da Vila
Cidade Velha
Faro Cathedral
Carmo Church
Faro Walls
Faro beach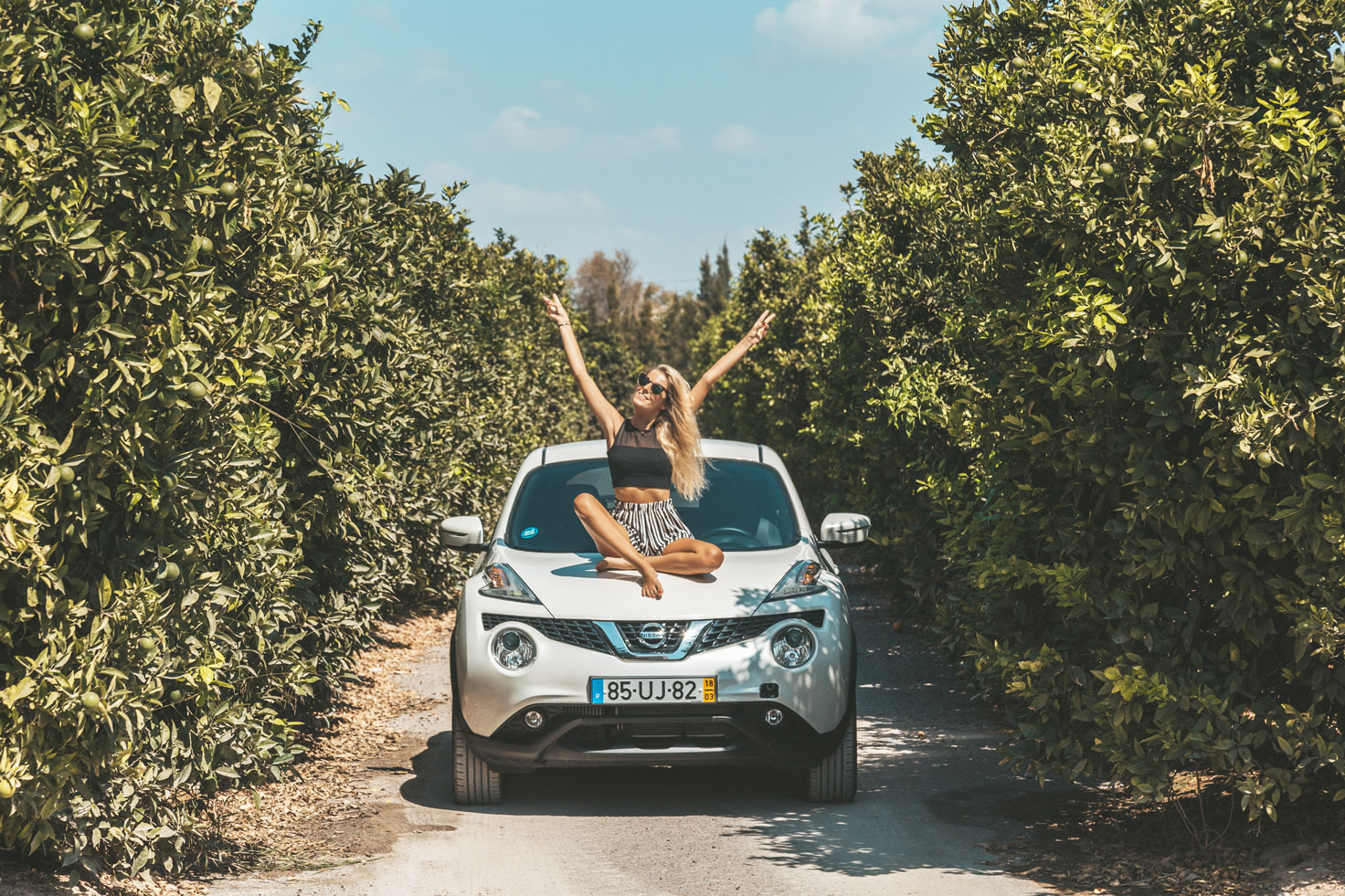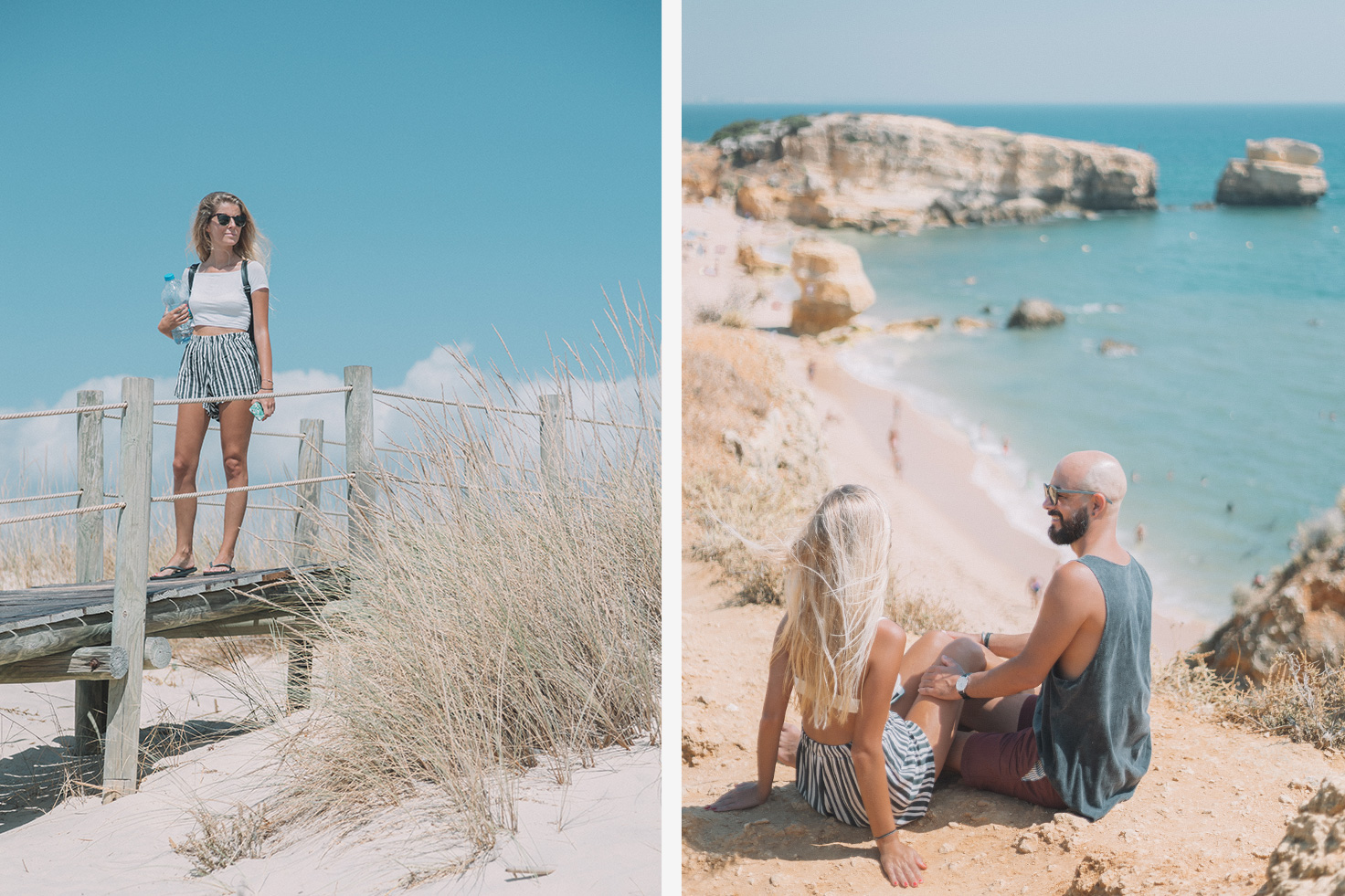 Others places worth to visit:
Forum Algarve
Centro Ciência Viva do Algarve
Estói Palace
Where to eat:
If you are a fan of seafood, welcome to paradise. Wander around the alleys of Cidade Velha, there are plenty of rustic, traditional restaurants serving regional dishes including a seafood cataplana, a popular dish in the Algarve. 
Where to stay:
Quinta dos perfumes (around 30 min from Faro airport) – This hotel is located near to Tavira town and is beautifully placed in-between a farm of oranges and lemons plantation which makes it special and super relaxing. The rooms are bright and cozy with a very modern design. The outdoor swimming pool is very big and surrounded by orange trees, a very idyllic and serene scenery. Their breakfast buffet is totally organic and with products from the farm. If you are in the mood to do some sport and leave the car parked on the hotel parking, there's also an option of renting a bicycle (free of charge).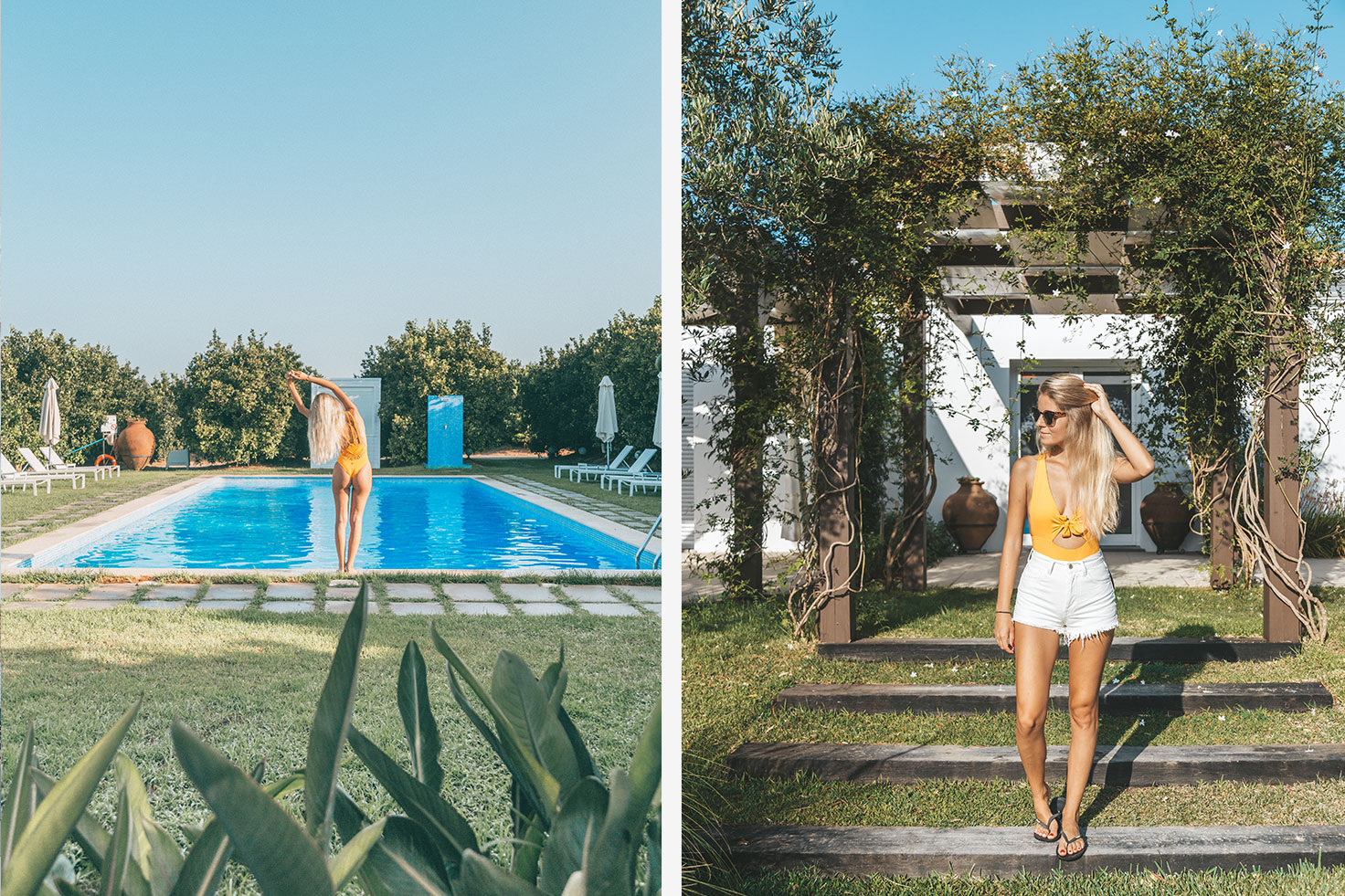 Others places worth stopping by:
SINTRA
CASCAIS
ÓBIDOS
PENICHE
VILA NOVA DE MIL FONTES
ODECEIXE
ARRIFANA
ALBUFEIRA
LAGOS
*PIN IT FOR LATER*