Siem Reap and the Angkor Temples – Part I
It was around 11:30 PM when we got on board the night bus from Phnom Penh to Siem Reap in northern Cambodia. The closest city to the world famous Angkor Temple Complex, an archeological Park containing the remains of the different capitals of the ancient Khmer Empire. Designated a UN Heritage Site in 1992 and one of the top attractions we were anxious to visit since we started our 101 days trip through Southeast Asia.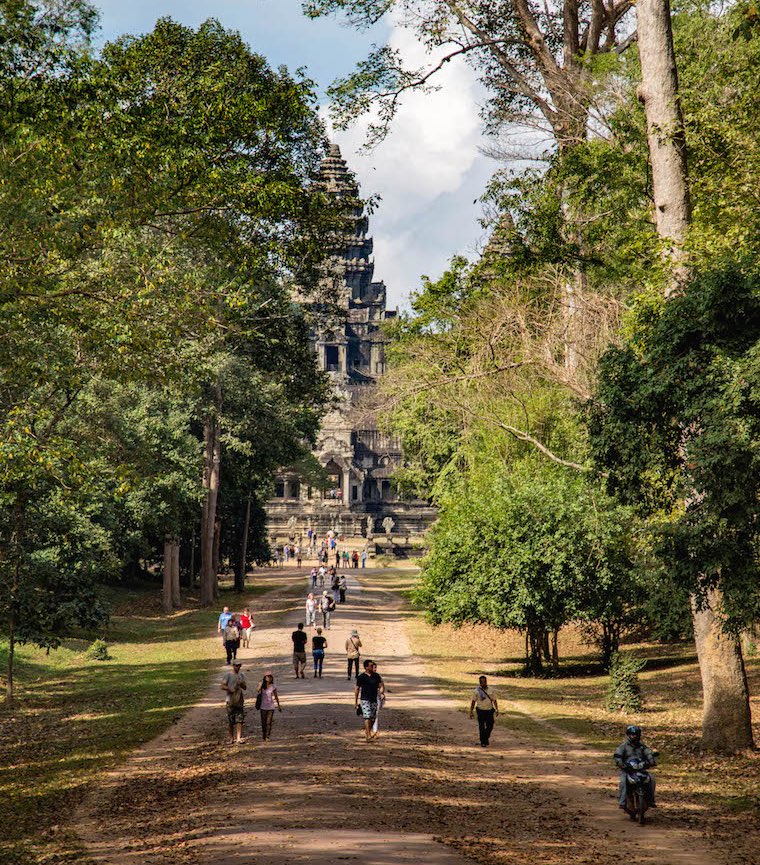 There are several ways to get there, by airplane, taxi, bus or even by a slow boat down the Mekong river. From all options, our polish friends living in Phnom Penh, recommended us the newest bus company "Giant Ibis", where we could purchase our tickets online, through a travel agent or a guesthouse in the city. ($15)
The trip usually takes around 6 hours including a stop for food, but ours took a bit more. They had to stop in the middle of nowhere to change a wheel.
The roads were dusty and very bumpy, at a certain point it was difficult to breathe, we had to put our driving masks cause there was a lot of dust coming inside. Besides that, everything went smooth till we arrived at Siem Reap.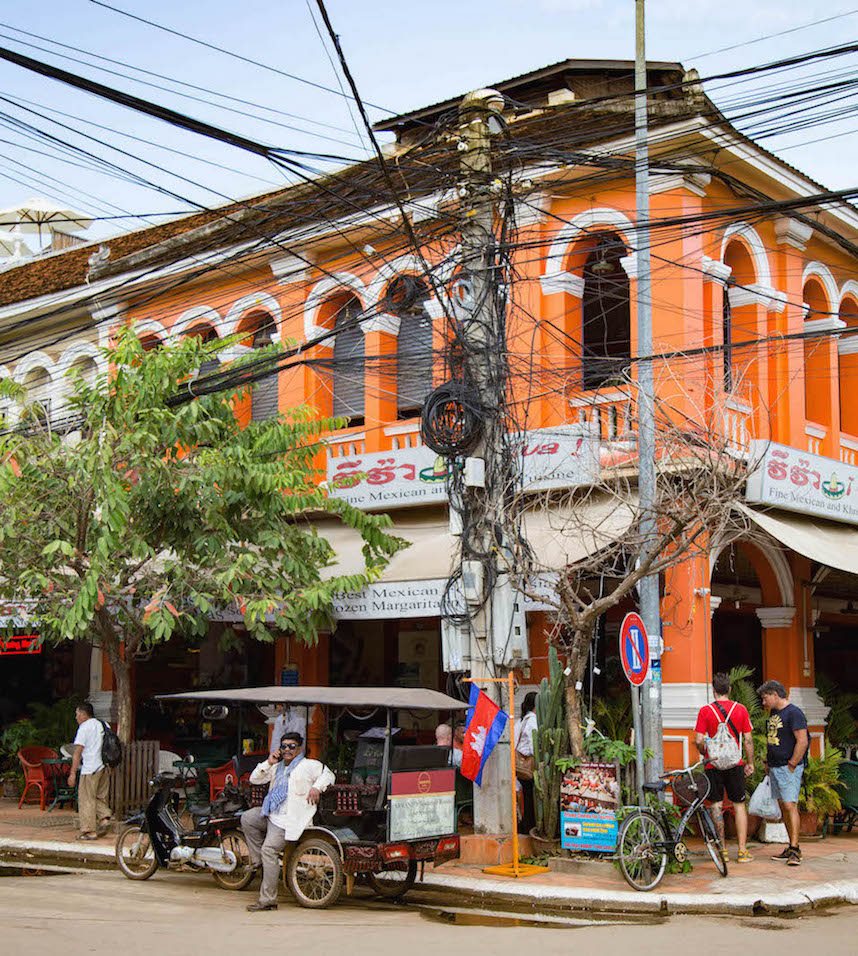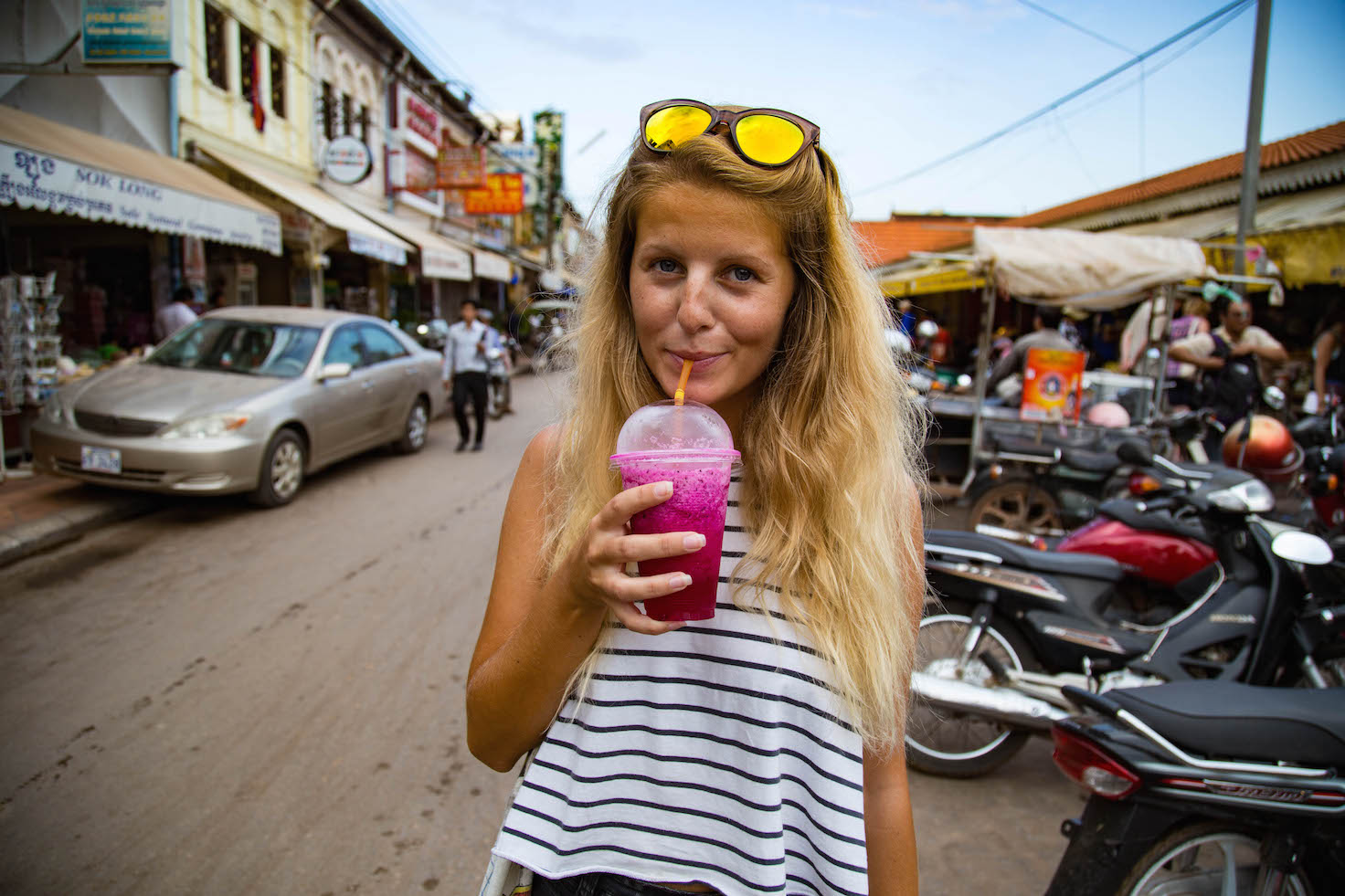 We stayed at Xing Angkor hotel ($16 per night) with a modest swimming pool and only 7 min walking from the heart of Siem Reap's tourist area. A part of the town with a wide diversity of restaurants, bars and nightclubs along with a night market and the notorious Old Market (Psah Chas).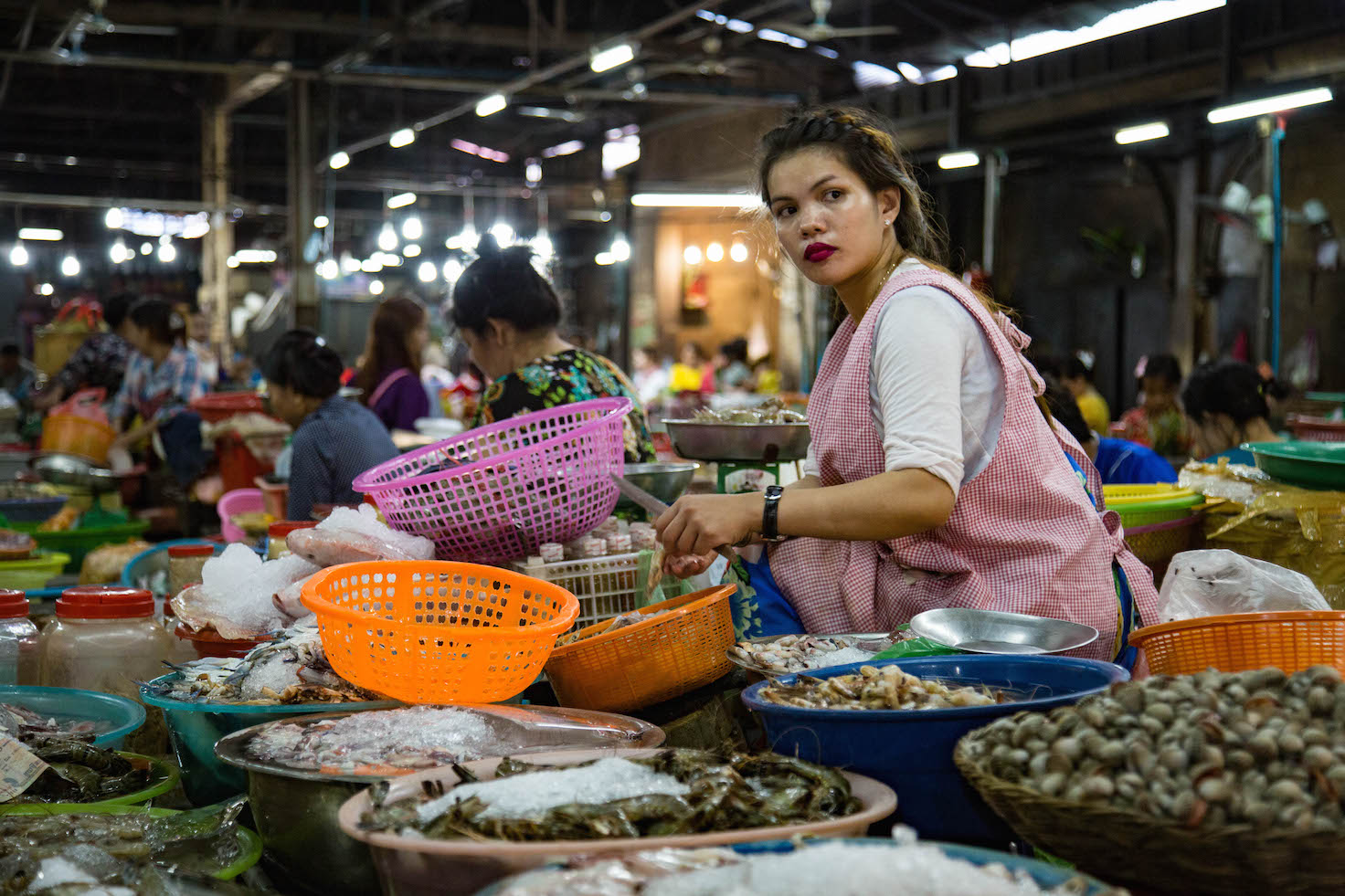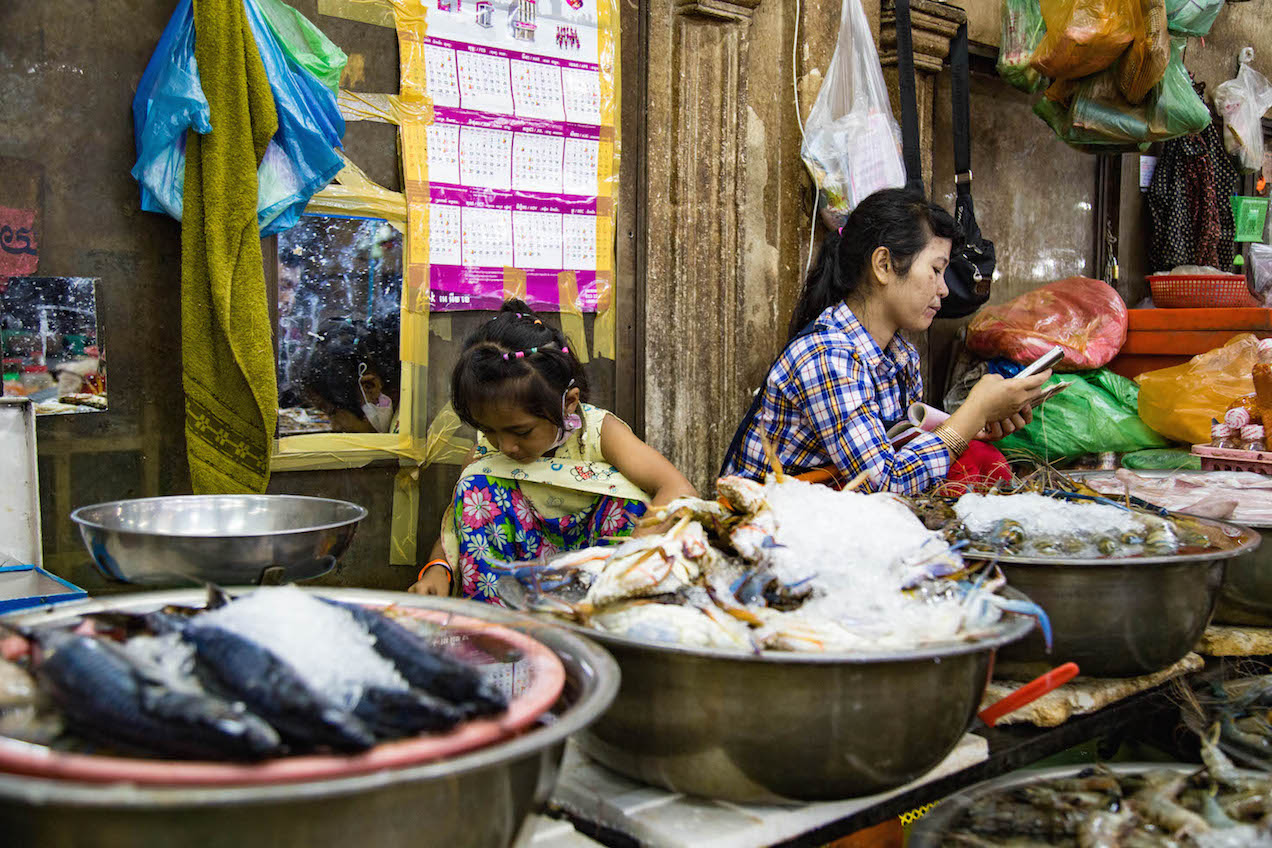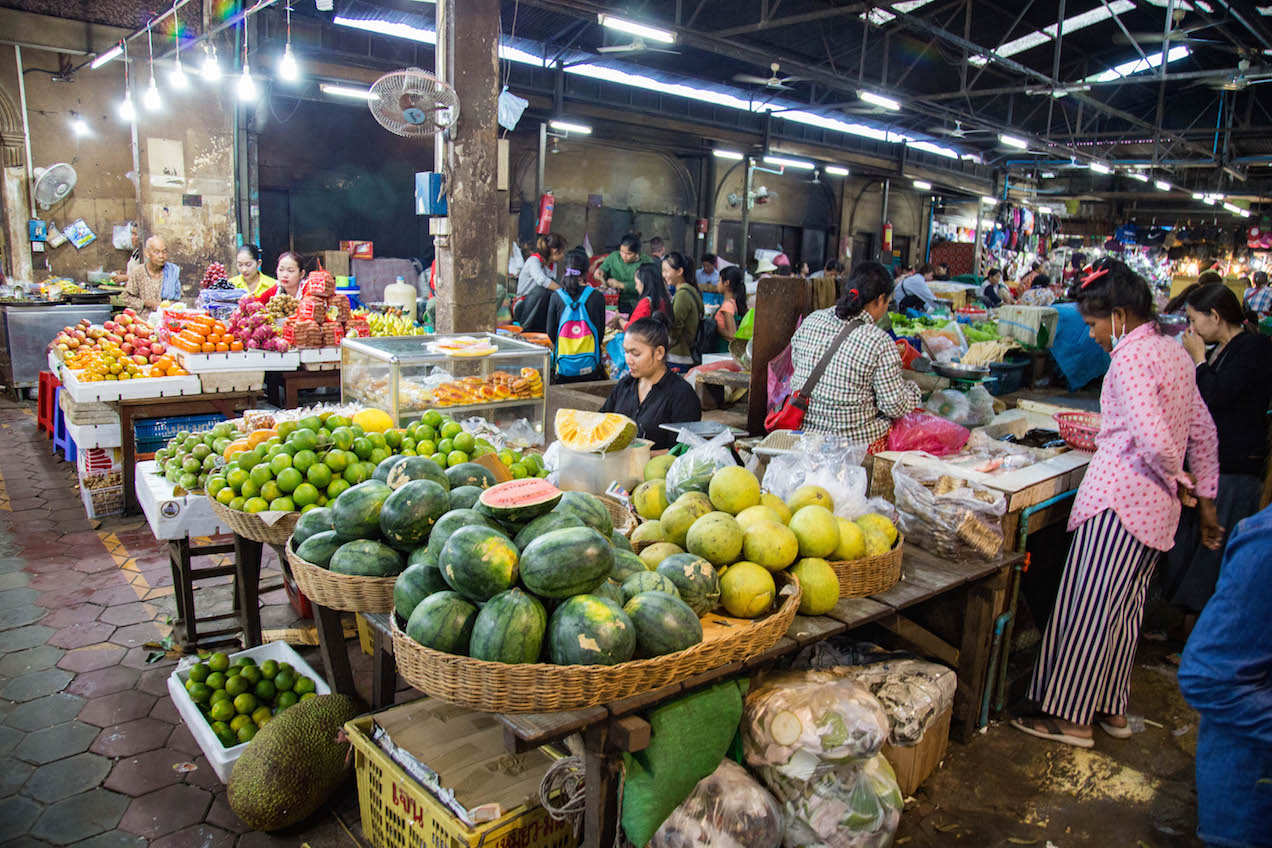 It was time to go to our desired attraction and see the most remarkable architectural and artistic accomplishments of the ancient world.
For that, we took our time to do some research about the Angkor Temple Complex, mainly because, we wanted to avoid the touristy places.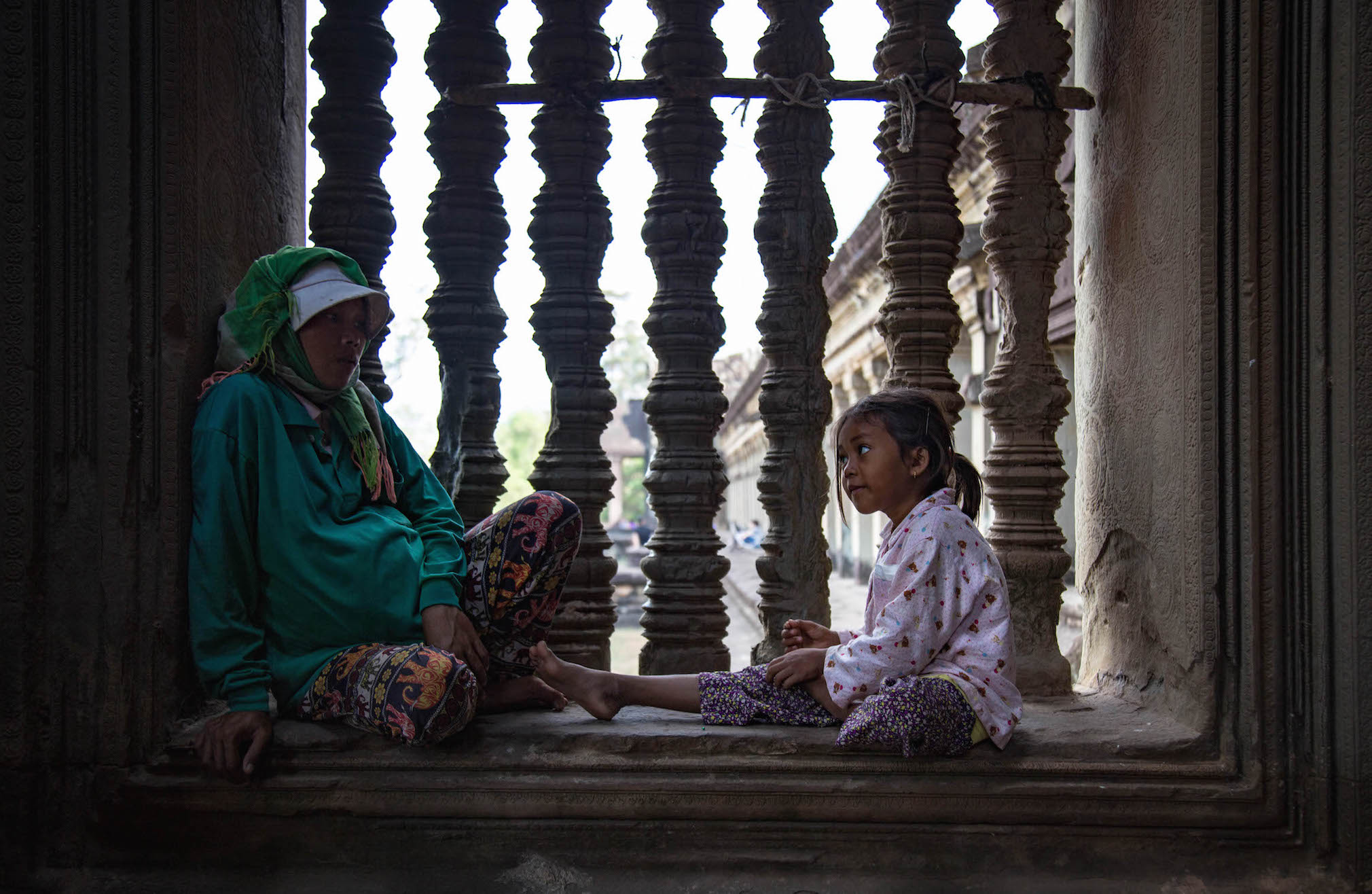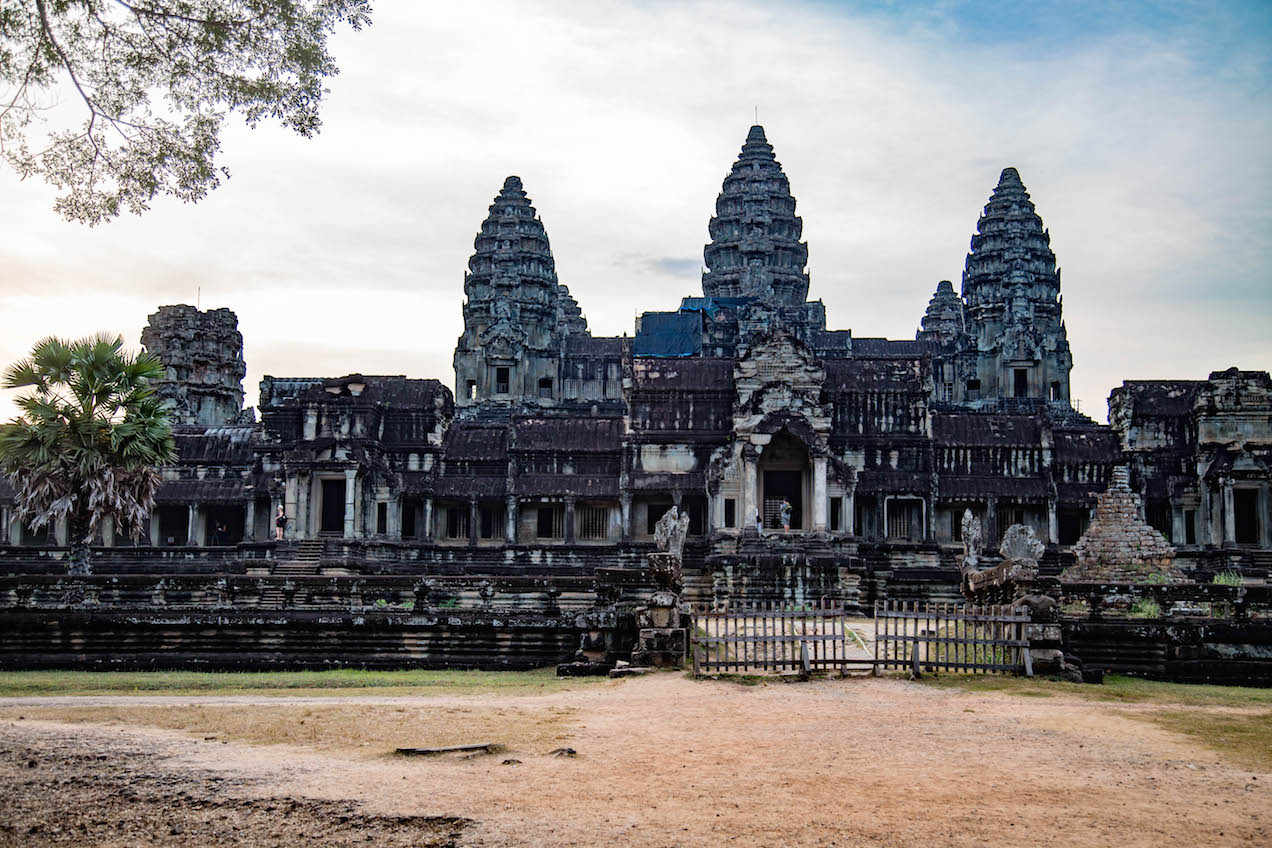 Which ticket should we buy?
– One-day pass: $20 (Updated prices: $37)
– Three-day pass: $40 "Valid for a week" (Updated prices: $62)
– Seven-day pass: $60 "Valid for a month" (Updated prices: $72)
Architecture and history are two interesting subjects for us, but after being traveling around Southeast Asia for the past two months, we were feeling totally "templed-out". Seven days it would be too much and one day would only give us a glimpse of everything. So, we end up choosing the three-day pass without any guide, making us feel quite autonomous.
Tips: Angkor Temples and the ticket office are open from 5 am to 6 pm, every day. Never forget your ticket, in most of the temples, the security will check it at the entrance. Tickets are dated and they have your name and photo on it. Bring sun cream, some water and food with you. Between 12h and 14h all the big bus groups have a break to lunch, so it is a good time to visit the most crowded temples.
How to get there?
On the beginning, we thought to go by bike, but then we read cycling through that endless area and climbing around the temples with the intensity of the heat, was something that was not going to be a pleasant experience.
From all options, bike, taxi, van, and tuk-tuk, the best was to find our own tuk-tuk driver and negotiate the price and figure out our own route.
The standard prices were from 15$ to 18$ but with our good bargain skills, we arranged it for 12$ each day from sunrise to sunset with pick up and drop off at our hotel.
Tips: Be open to the suggestions of your tuk-tuk driver, they are quite experienced about all the temples. Don't follow the circuit, make your own route. Your tuk-tuk driver will instruct you on how to get around the temples. He will drop you on one side and pick you up on another side of the temple. Don't worry with that, they always wait for you, but better to know his name and its tuk-tuk plate. The distance from Siem Reap to Angkor Wat is around 7 Km.
What to see?
This was the most difficult question because every temple is unique in its own way, however, in three days we explored a good amount of temples leaving us delighted with what we saw.
Tips: Wear proper clothes or, at least, have them in our backpack. Don't forget you are in a religious place, they may ask you to cover your shoulders (for man & women) and legs (only women). Follow the rules like smoking and eating in proper areas, don´t feed the monkeys and don't go into the forbidden areas. If you are searching to make the best pictures, have in mind, the temples have the best light during morning time and the afternoon.
No matter what you read, there is no best way to start your visit! Our advice is to make your own experience and follow the flow.
Angkor Wat (meaning "City Temple") – The most famed and largest temple of them all, a national symbol for Khmer people and a place of worship since its foundation. Originally dedicated to the Hindu god Vishnu and thought to be a miniature replica of the universe. Its towers, canals and walls unfold an architectural sophistication. The bas-relief with their figures and triumphal battle scenes tell a story of a healthy, wealthy period of history.
Tips: There's no best time to visit Angkor Wat, it will be crowded from dawn to dusk.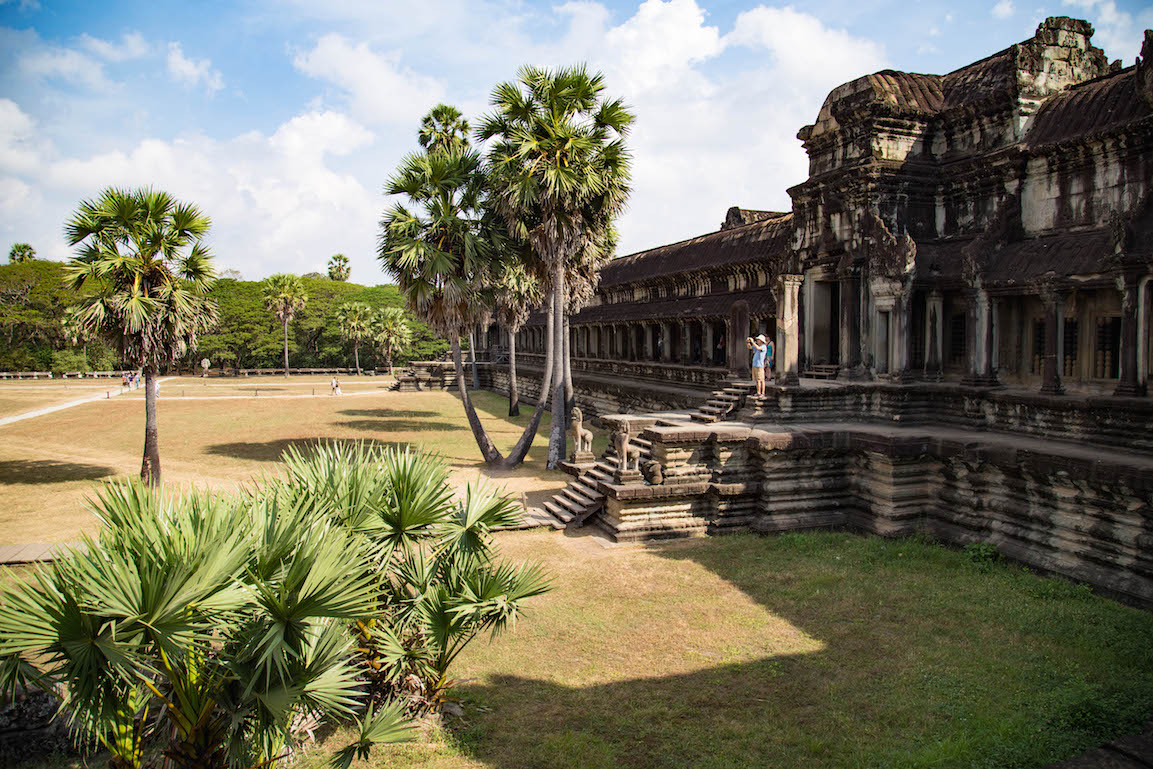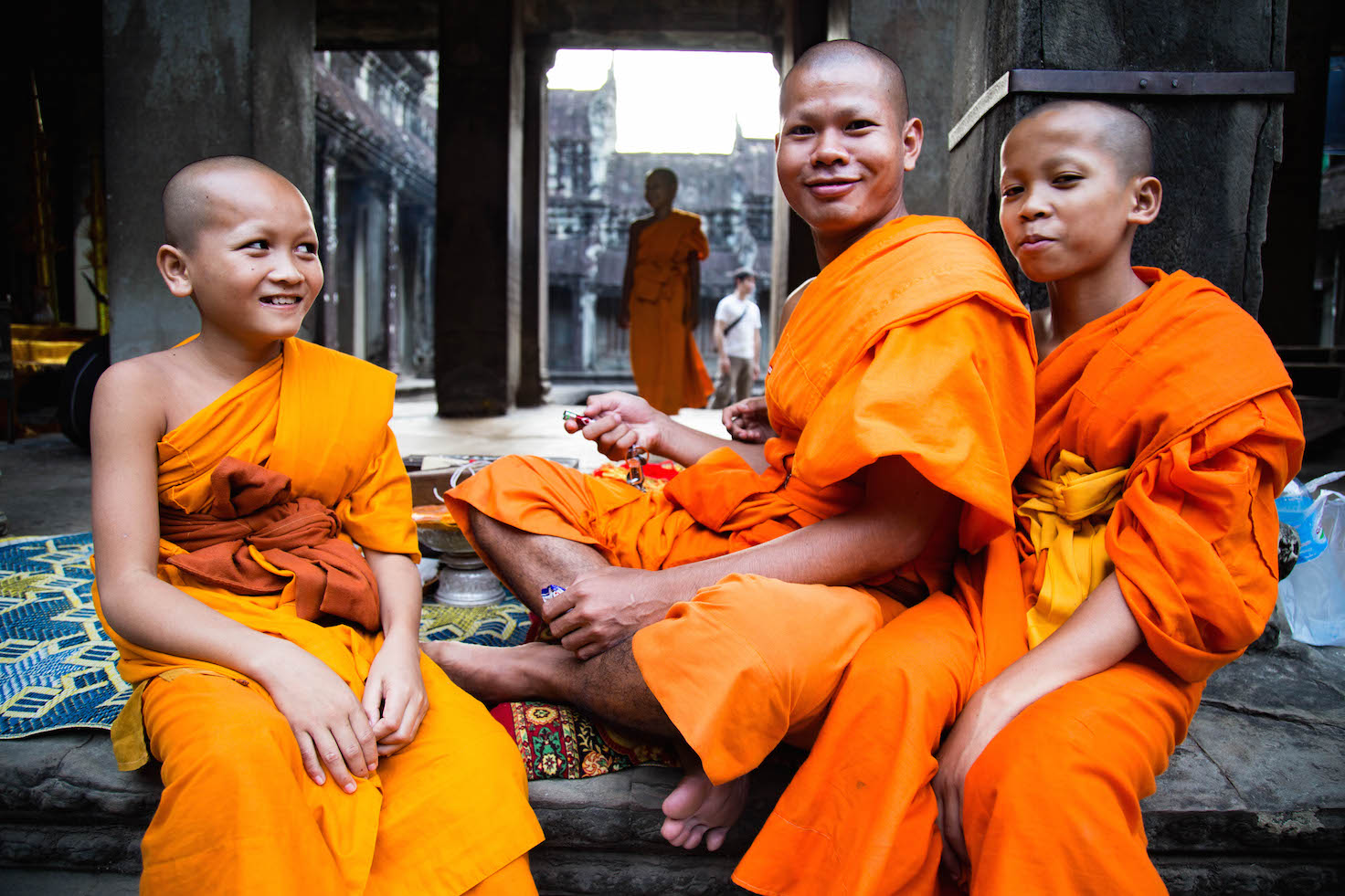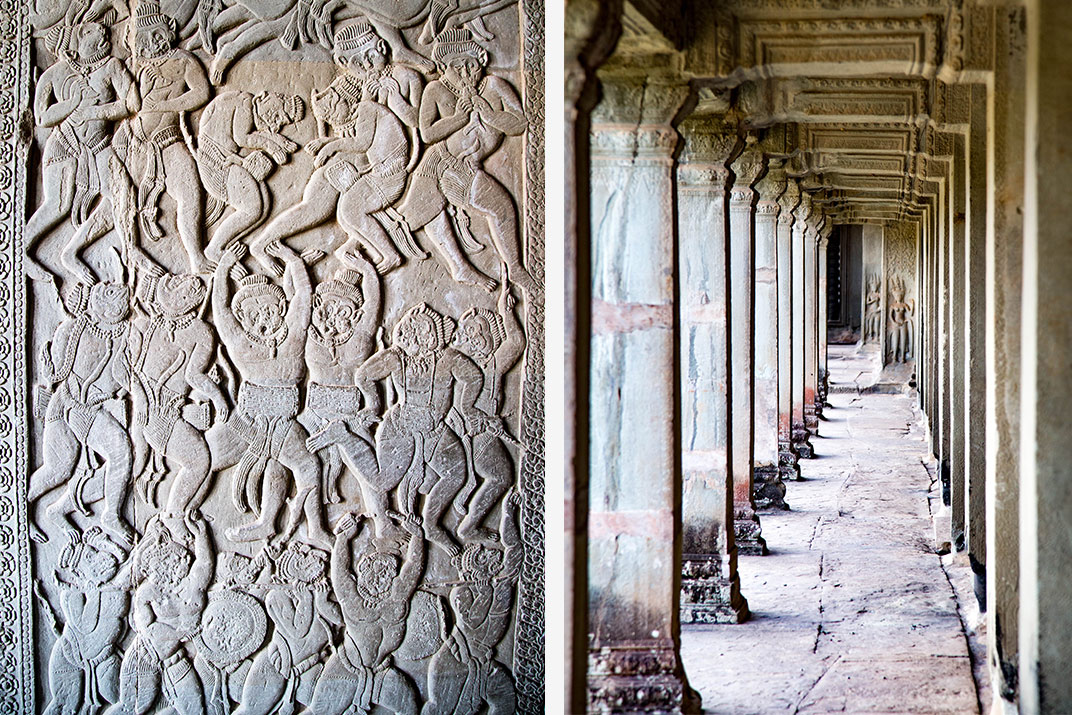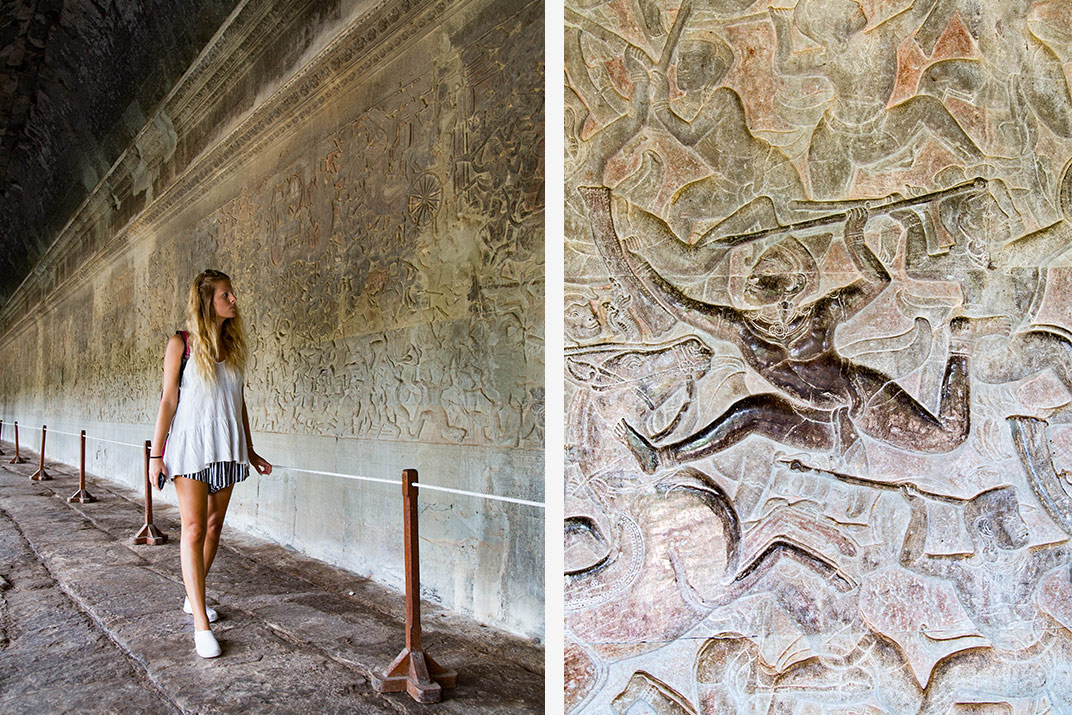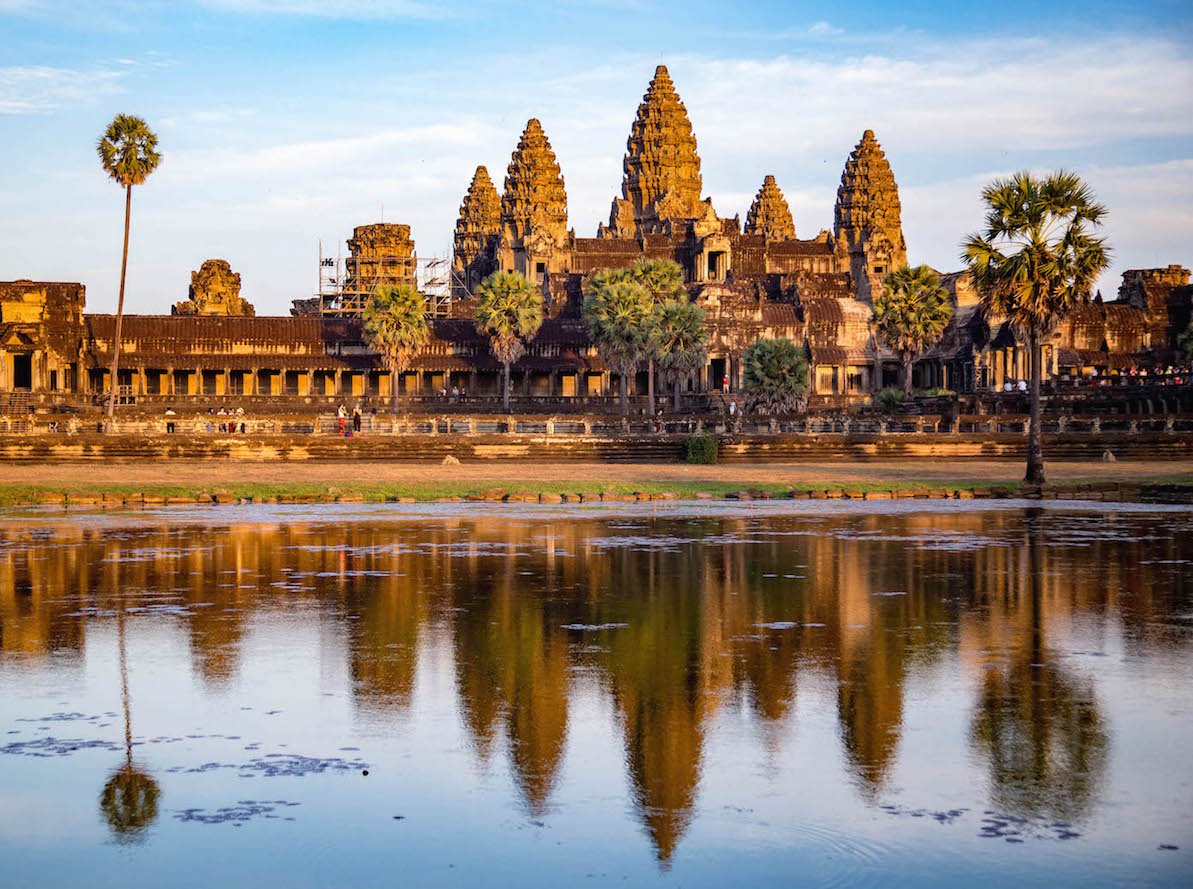 continue reading…"Siem Reap and the Angkor Temples – Part II"