The Land of the Ascending Dragon
One hour and a half was what it took to fly from Bangkok to Ho Chi Minh City, name given after the fall of Saigon in 1975 to honor the national hero Ho Chi Minh, a famous figure in Vietnam's struggling and liberating history.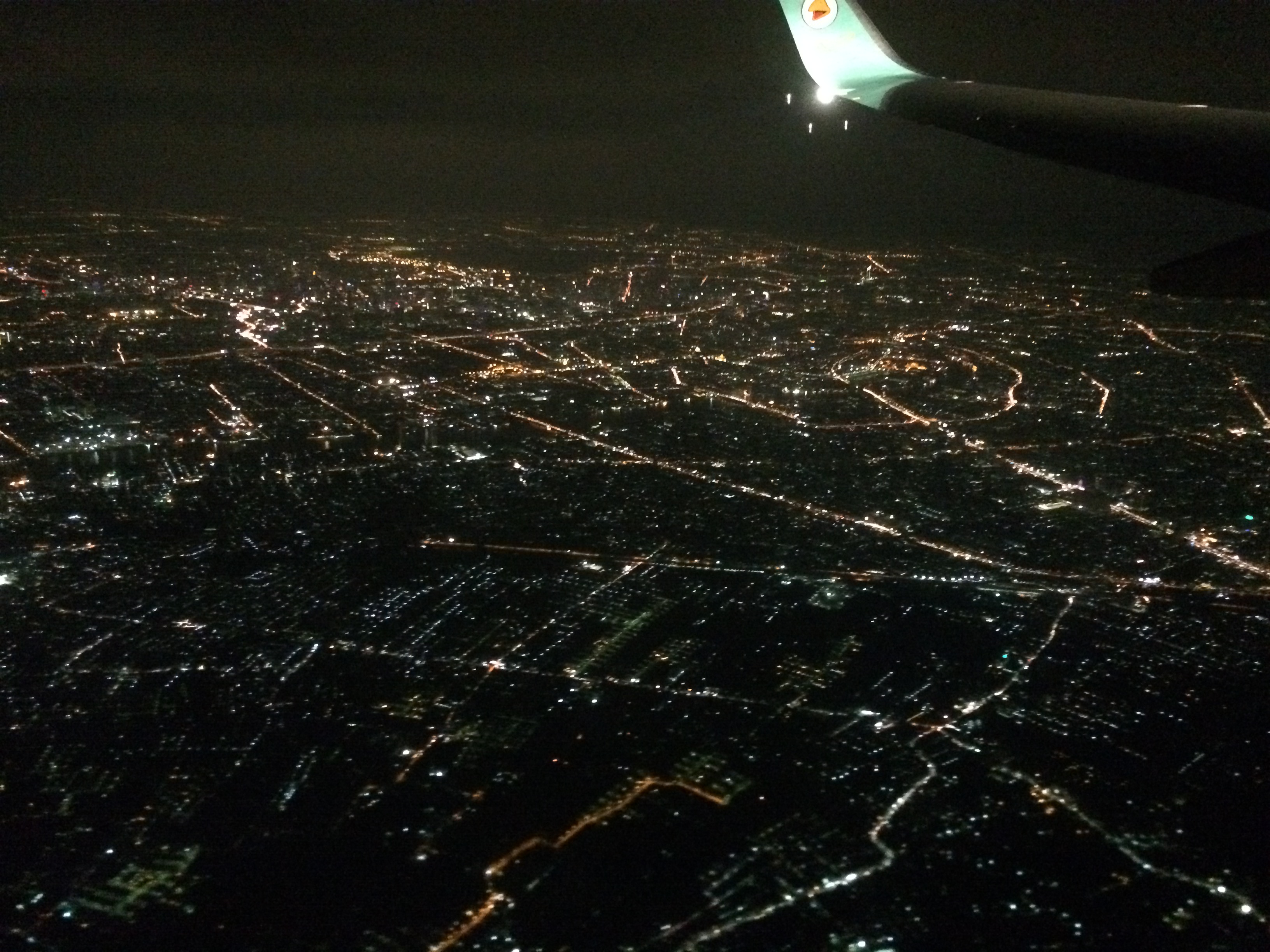 It was already dark when we grab a taxi from the airport to Koniko backpackers hostel, located on the most vibrant and modern quarter, district 1.
When we arrived at the sleepless Bui Vien street, it looked like Kao San Road in Thailand but even more chaotic, louder and crazy. Tons of pubs, bars, restaurants, ambulant vendors with megaphones attached to their bikes, street performers, beggars, cars and motorbikes blowing their horns wildly.
As soon as we drop our bags, we met with Luis, a Portuguese friend who is working in Vietnam for one month and was already familiar with local places, specially traditional Vietnamese food.
On that night we ended up eating all kinds of barbecue and drinking Saigon beer till we couldn't anymore.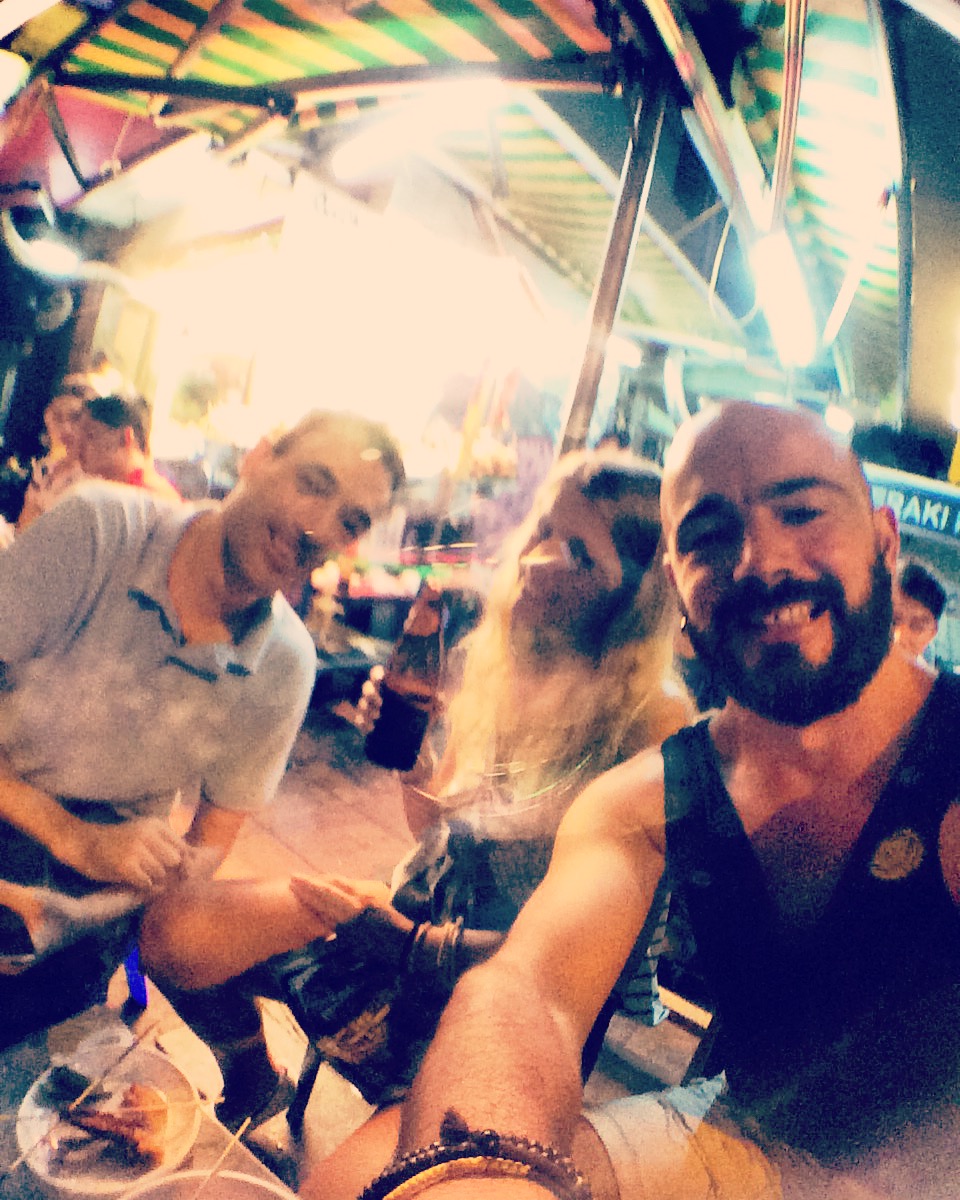 Next day we just walked around our area passing through the City Hall and the Opera House. Later on, Luis took us to dinner at Hoàng Ty, a place "do it yourself" with typical Vietnamese rolls.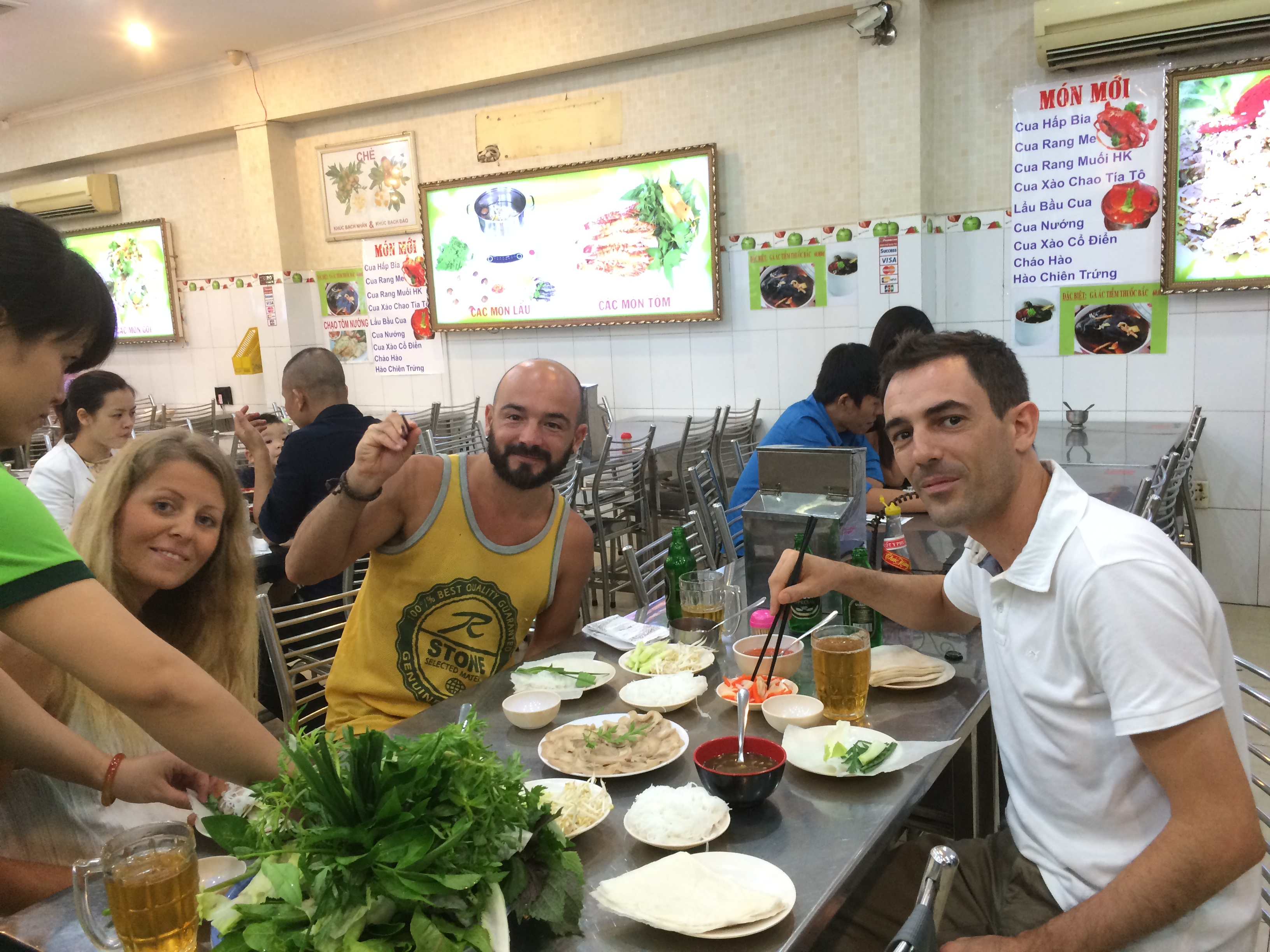 On the following days we went to visit the main touristic points.
Sky deck, a building that offers the best panoramic view over city.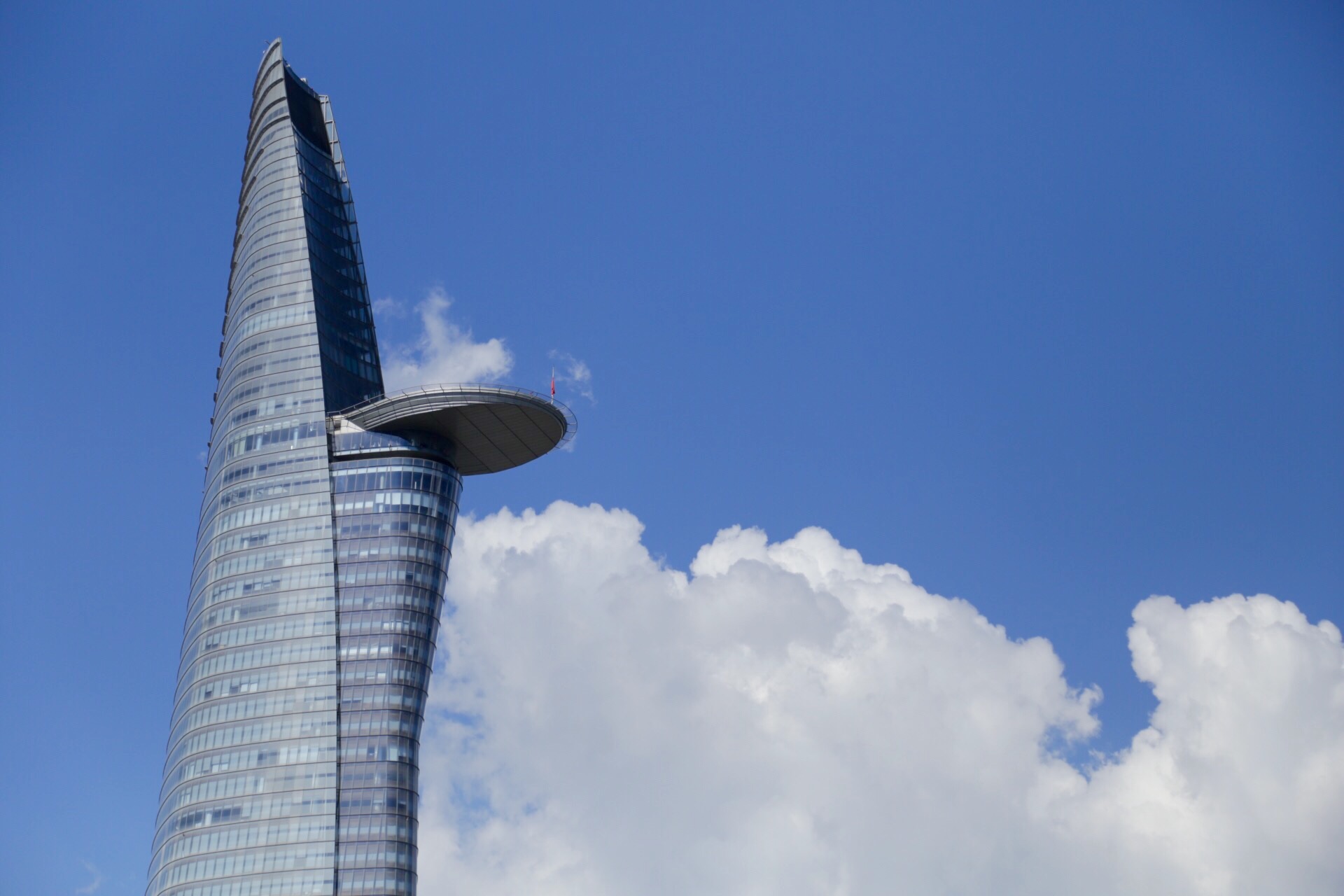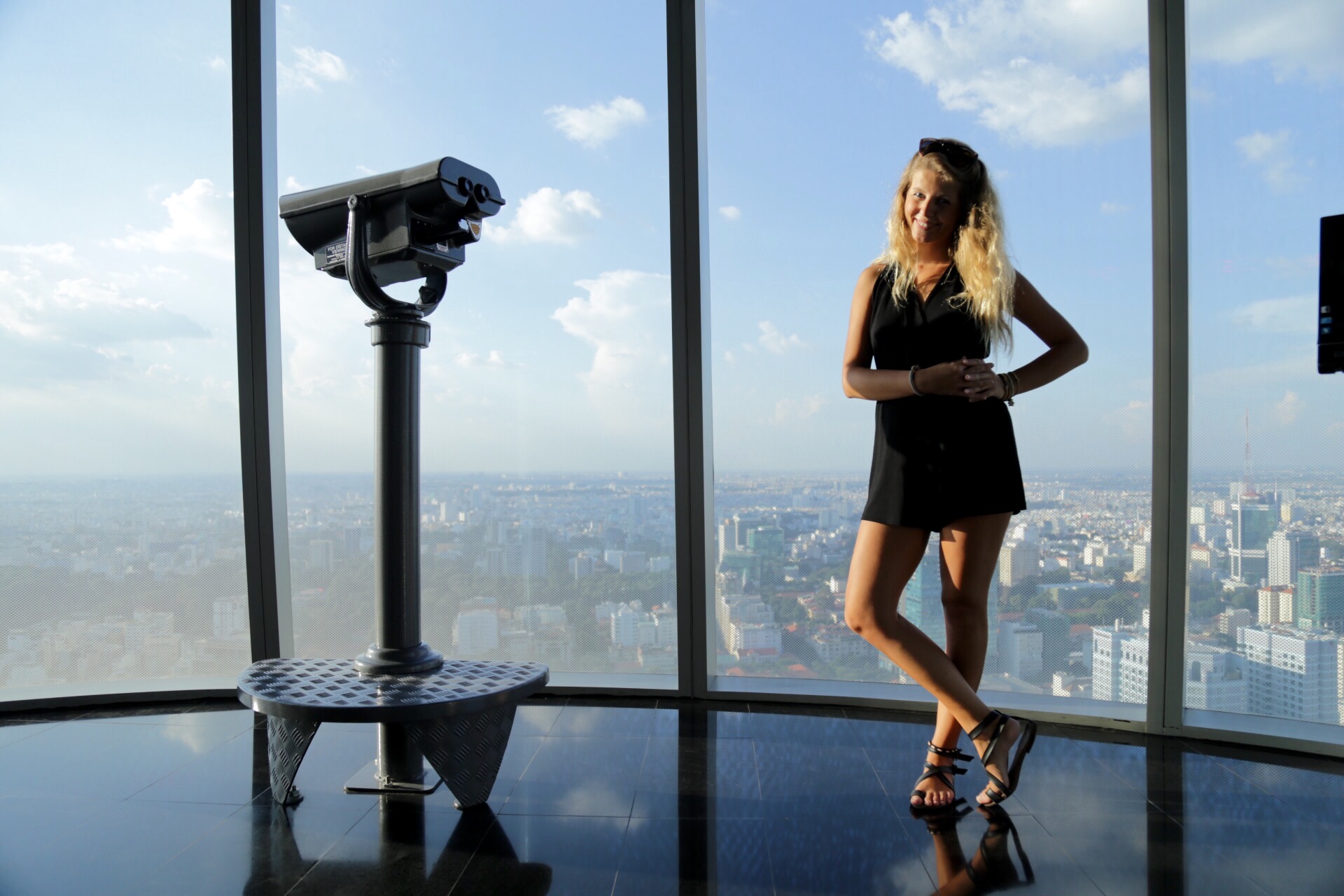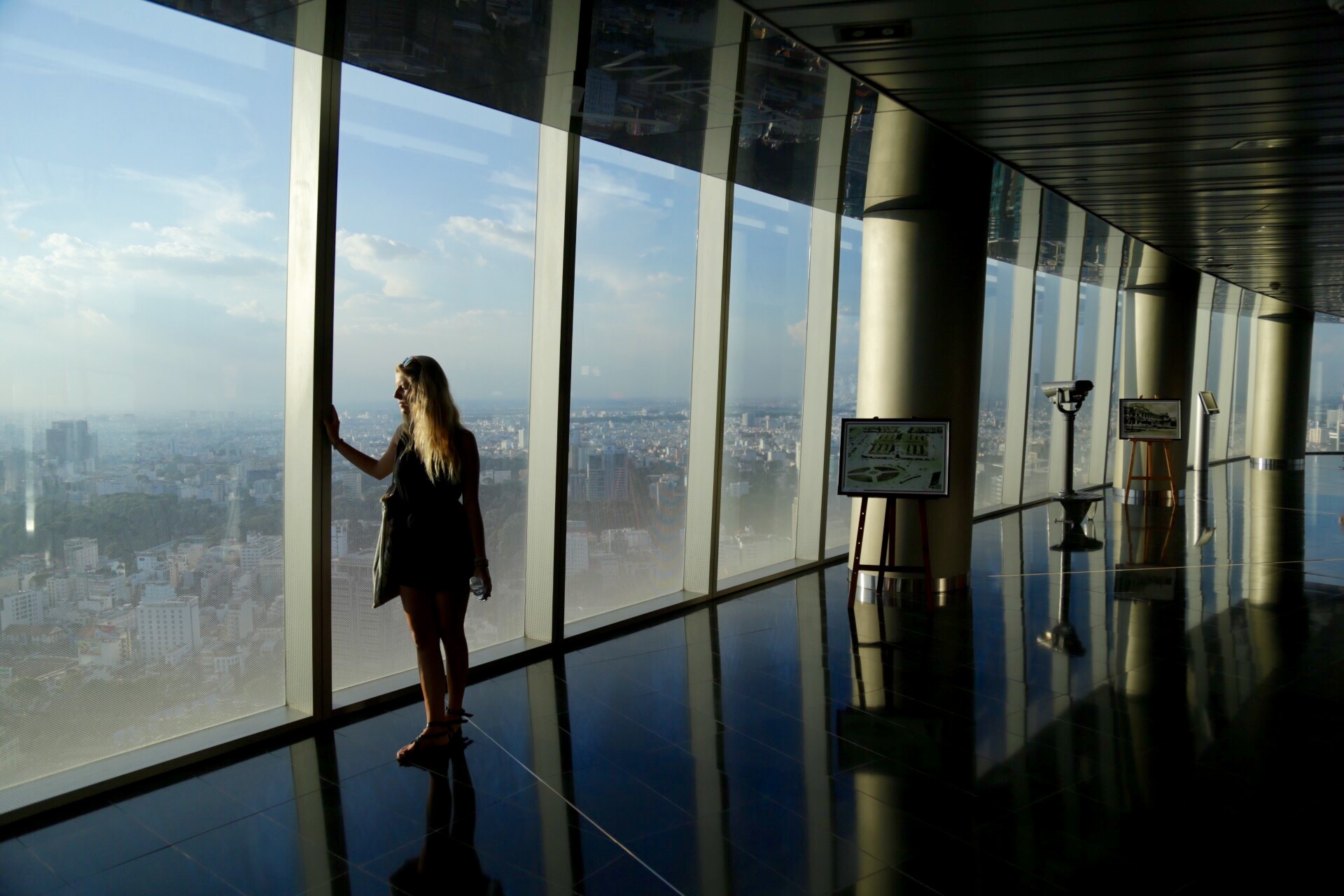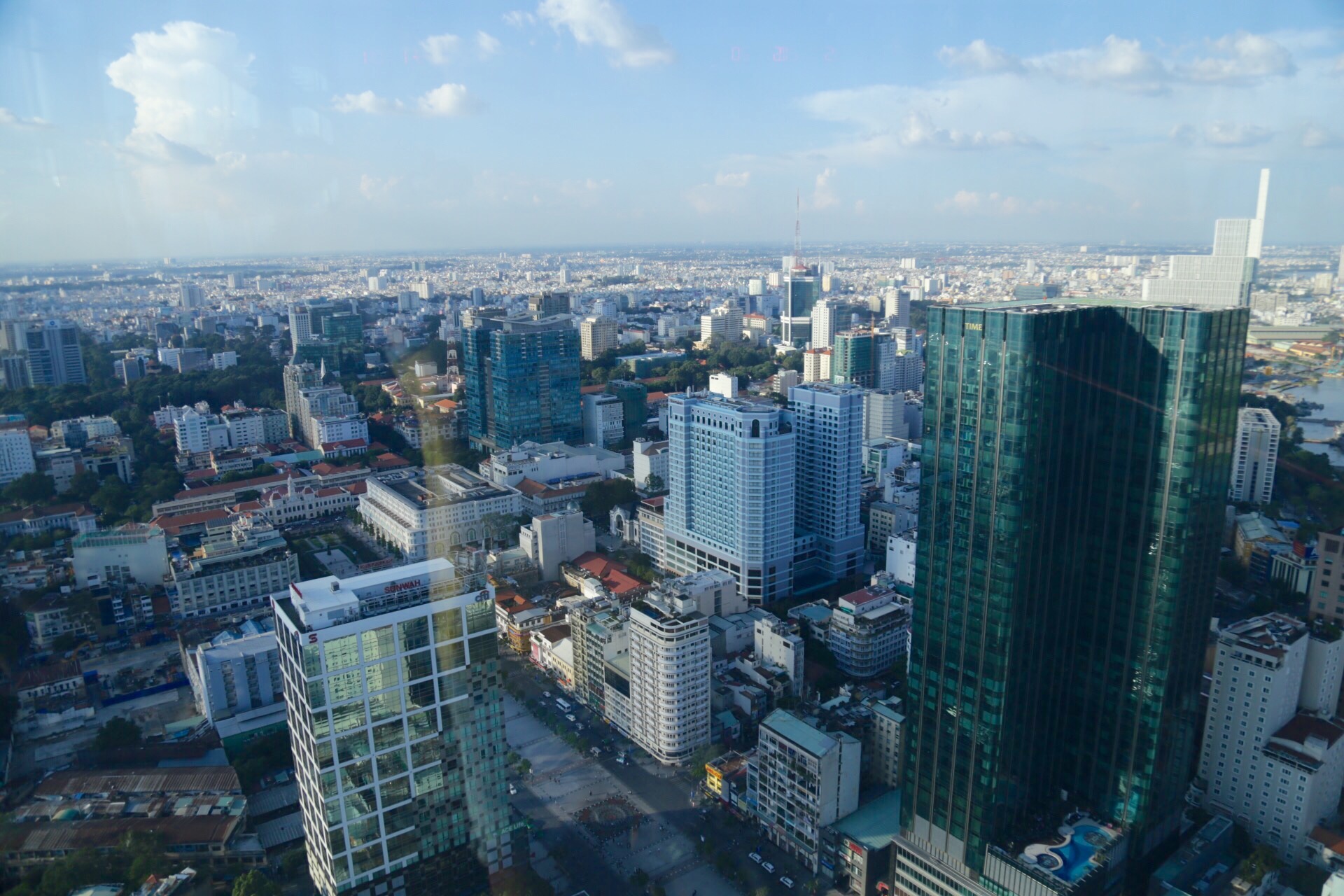 Notre Dame Cathedral, a Gothic and Roman-style architecture icon inherited by the French, got famous when in October of 2005 the Virgin Mary statue situated in front of the church allegedly shed tears. We would say that it's the perfect place to escape from the lunatic buzz of traffic. 😉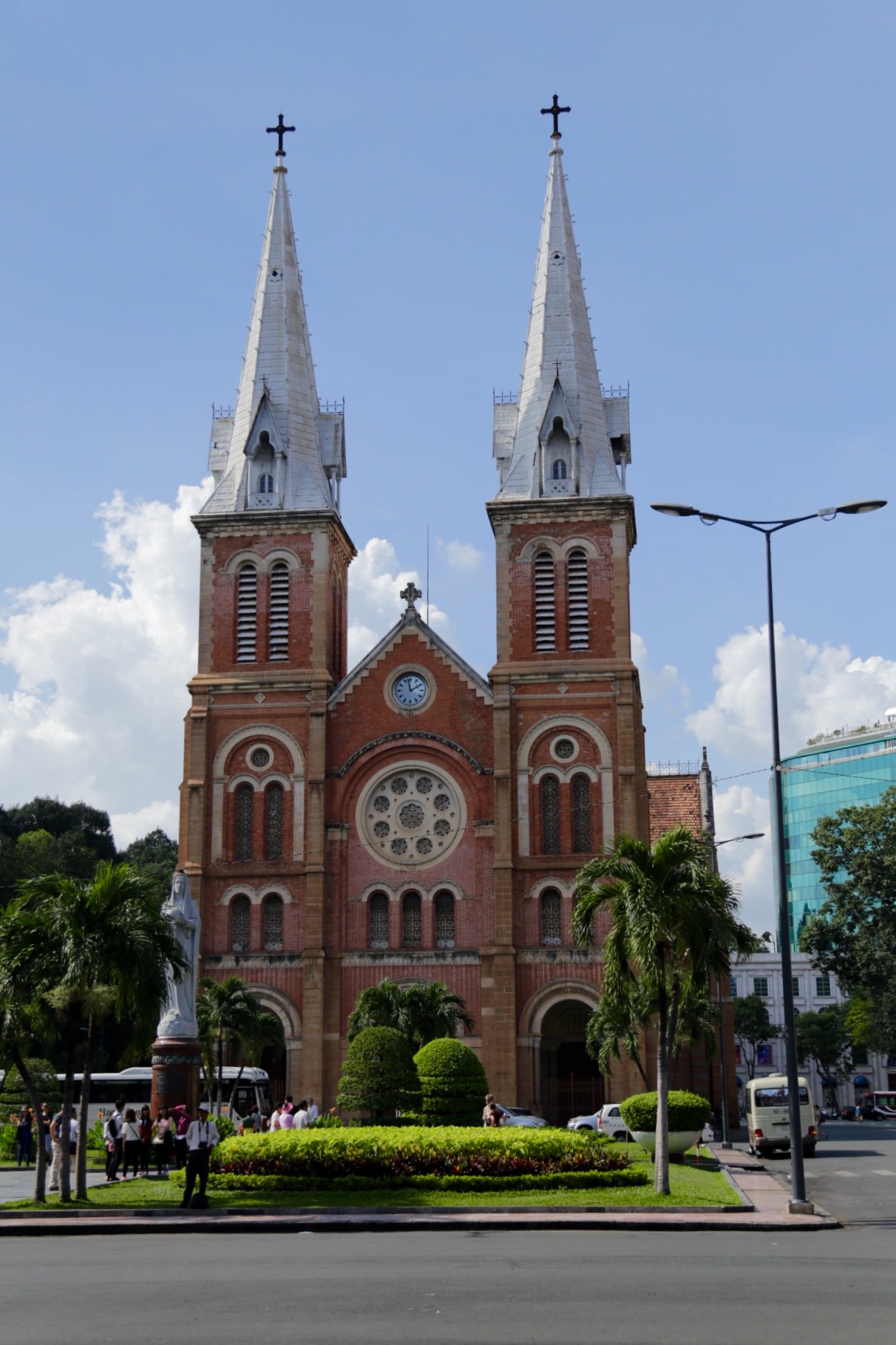 Right next to it, Saigon Central Post Office, another remarkable example of the French colonial period's architecture. Considered the largest post office in Vietnam, built between 1886 and 1891 by the well-known architect Gustave Eiffel.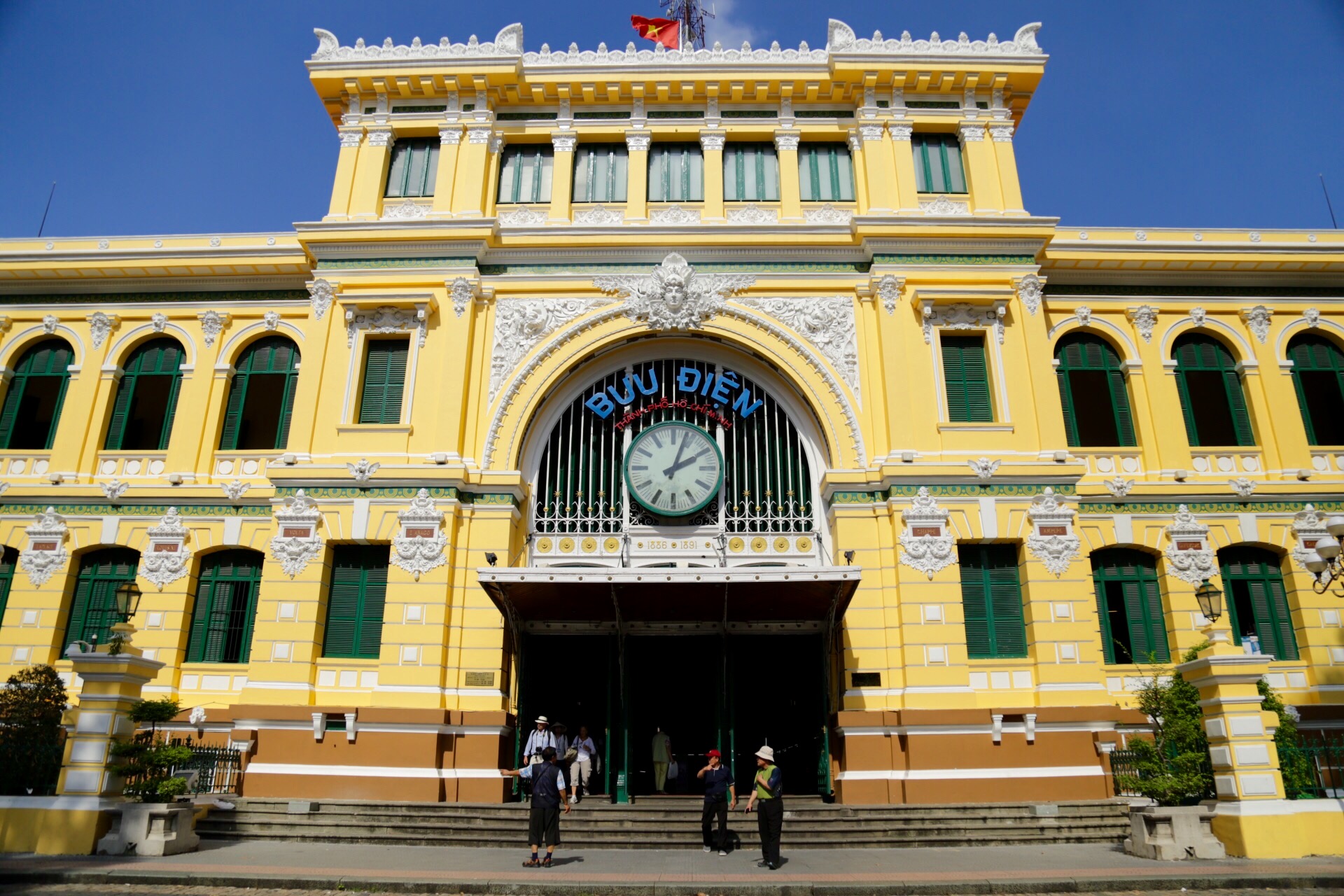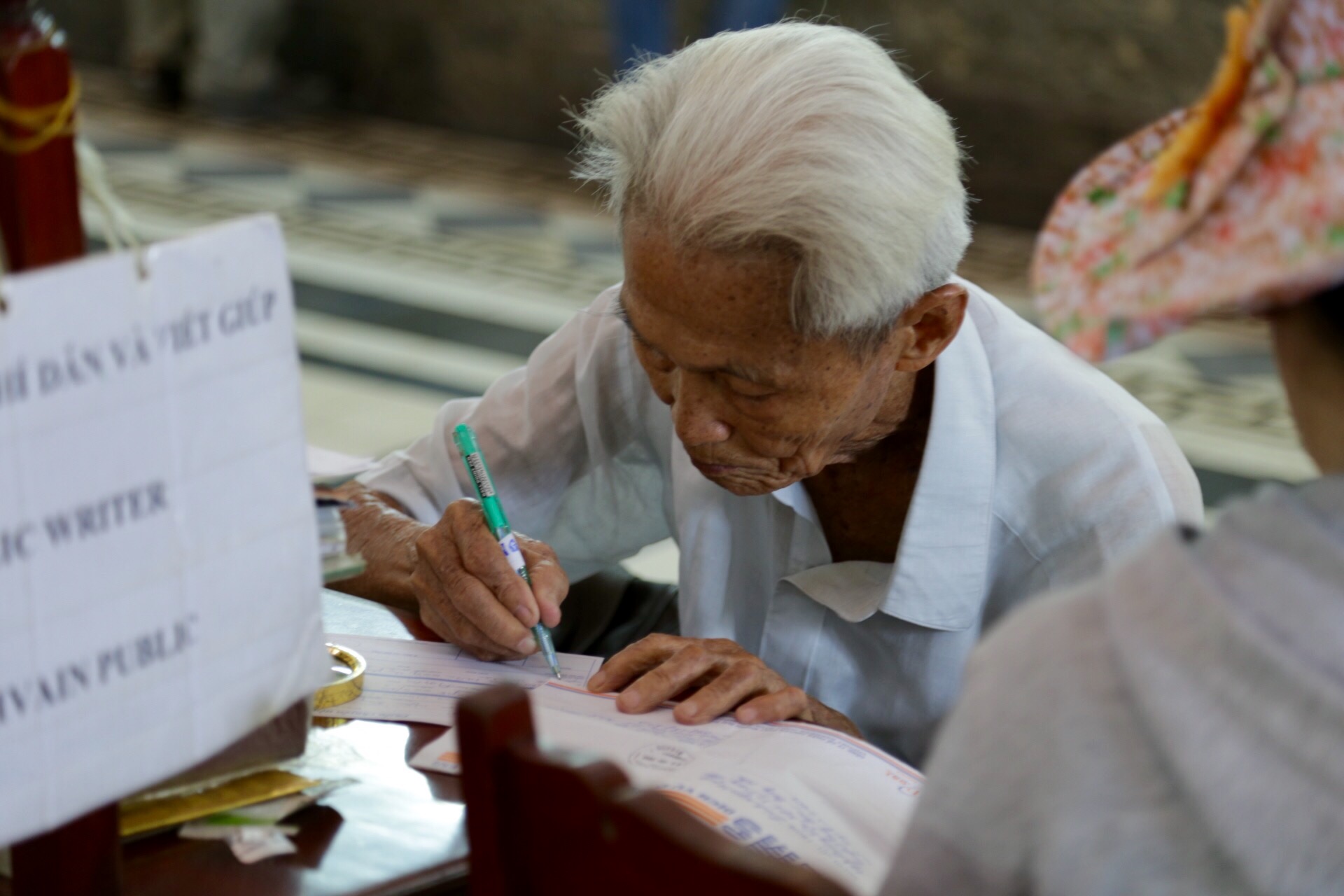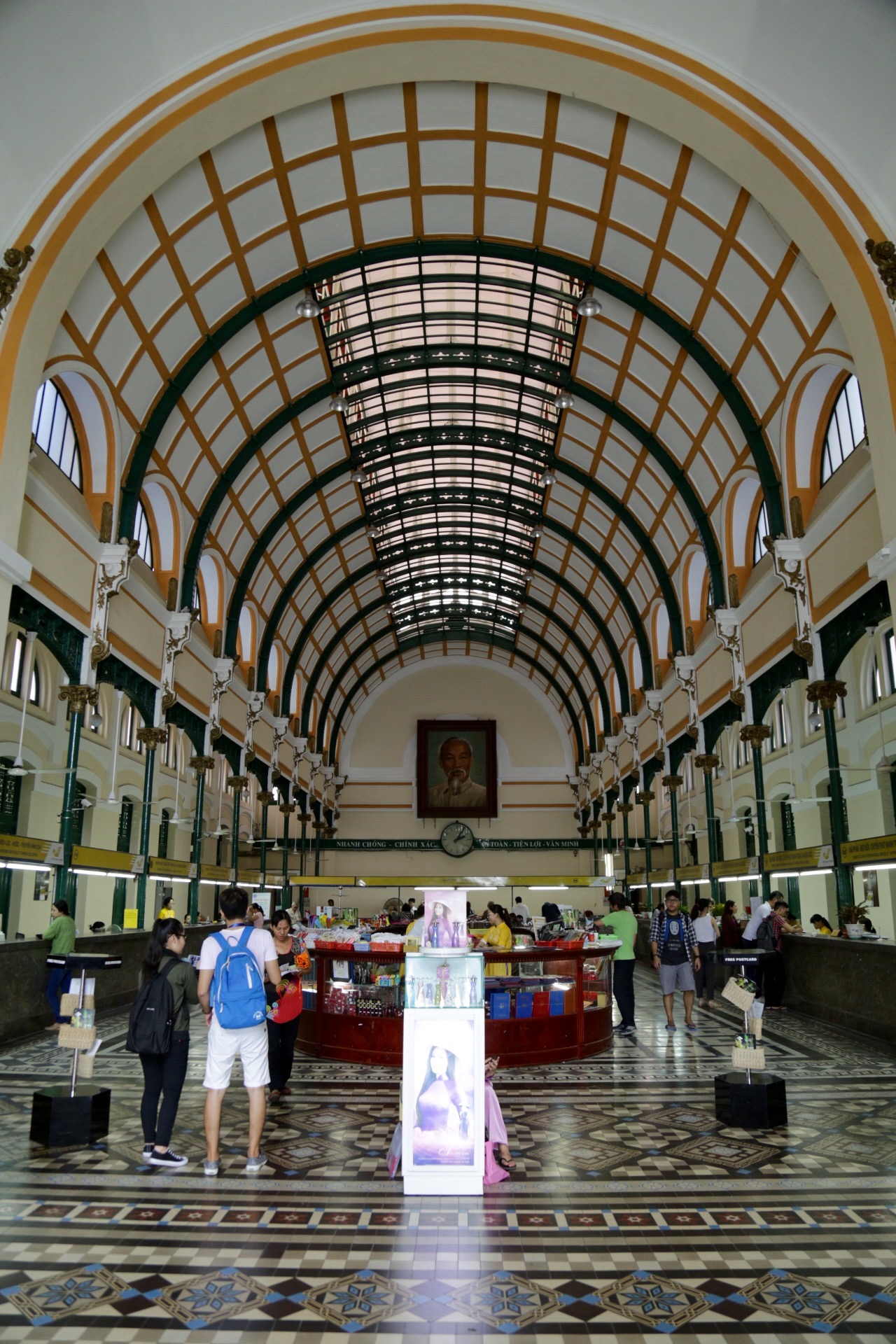 The Reunification Palace, a landmark in Vietnam history and a time travel capsule to the 70's through its decor, architecture and vivid reminders of how the Vietnam war ended. Like the two original tanks used in the capture of the palace parked in the grounds and the same helicopter used on the evacuation of general Thieu.
The underground floors where the communication rooms and the bunkers are, still had an austere and creepy atmosphere, a must see if you ever visit this city.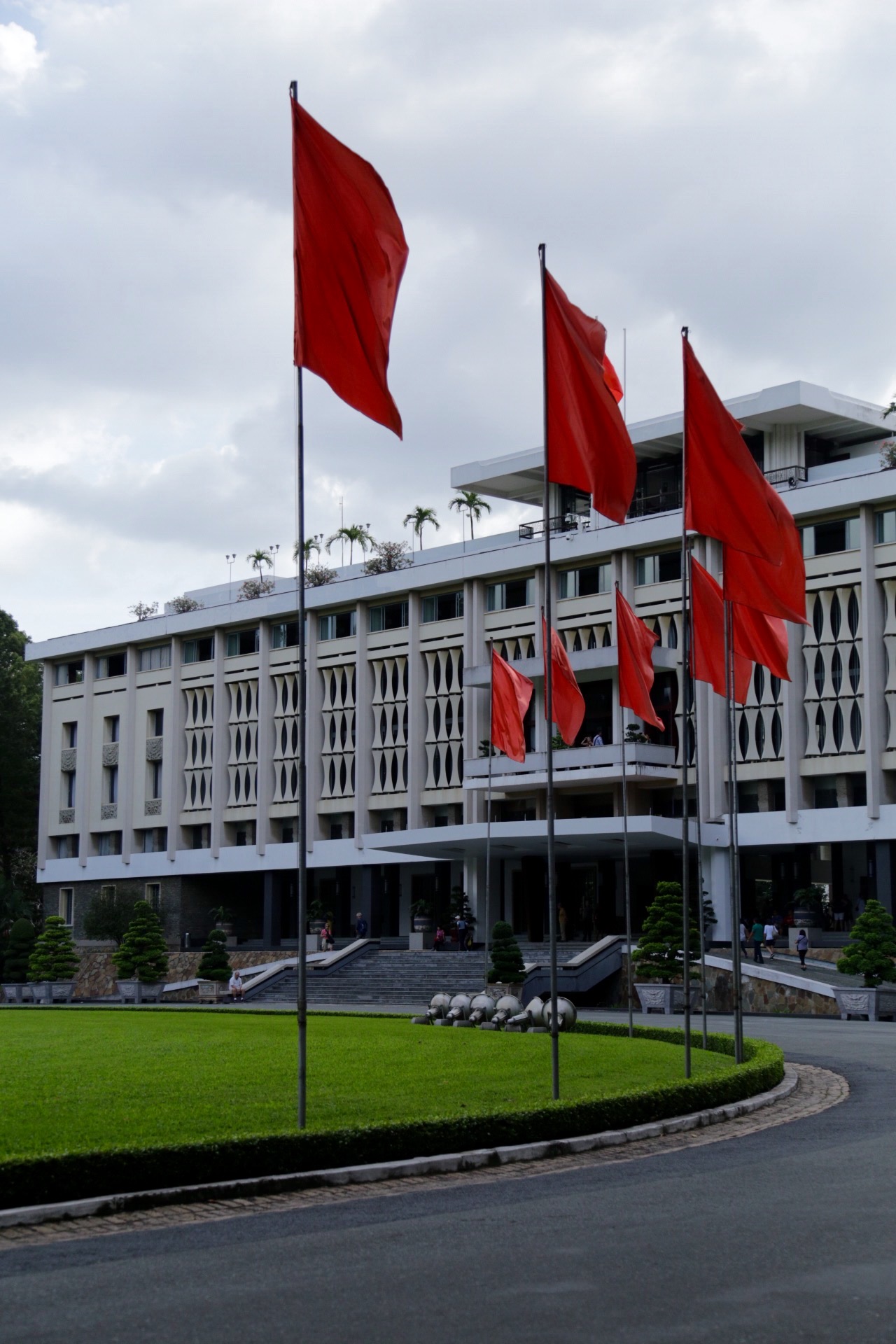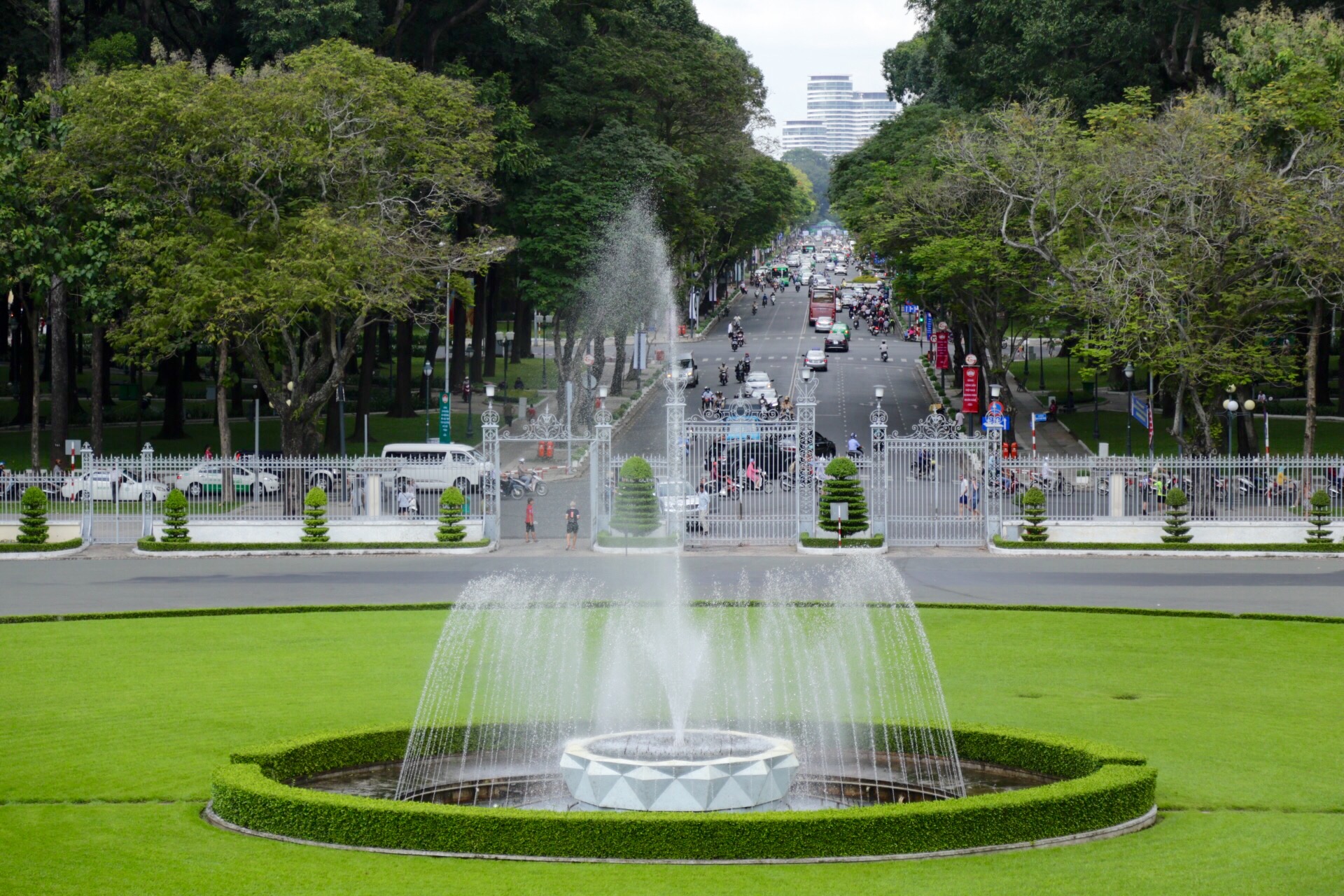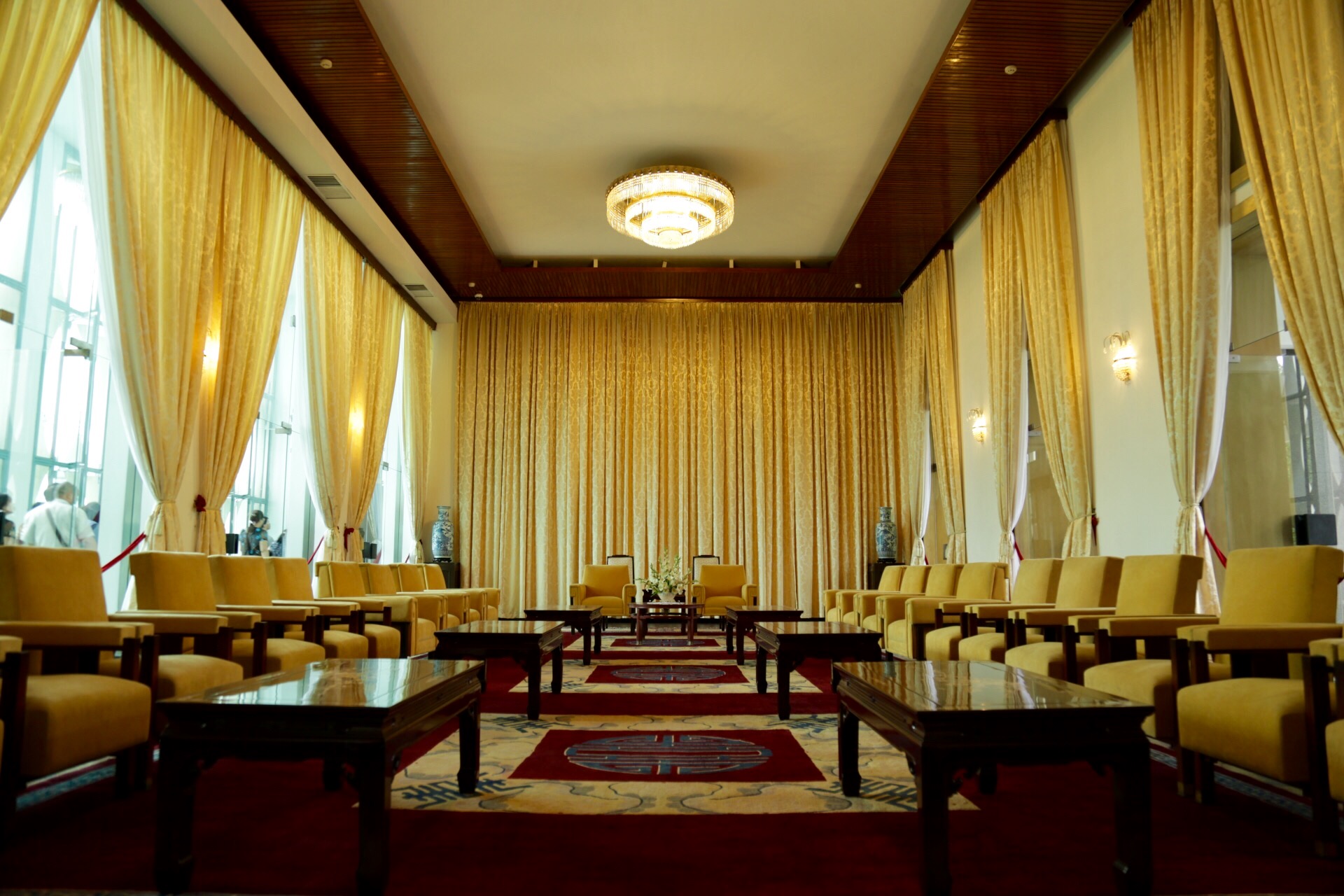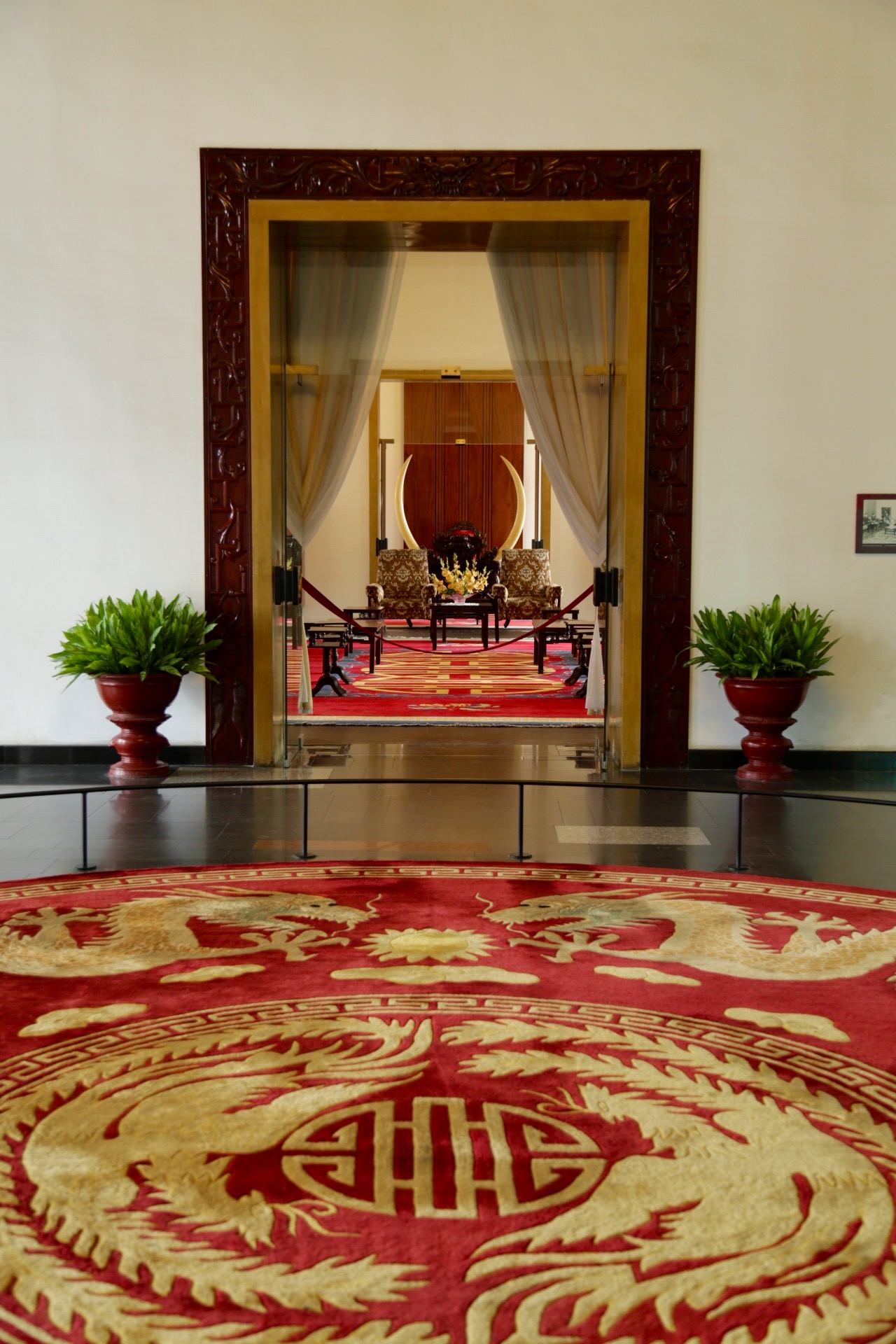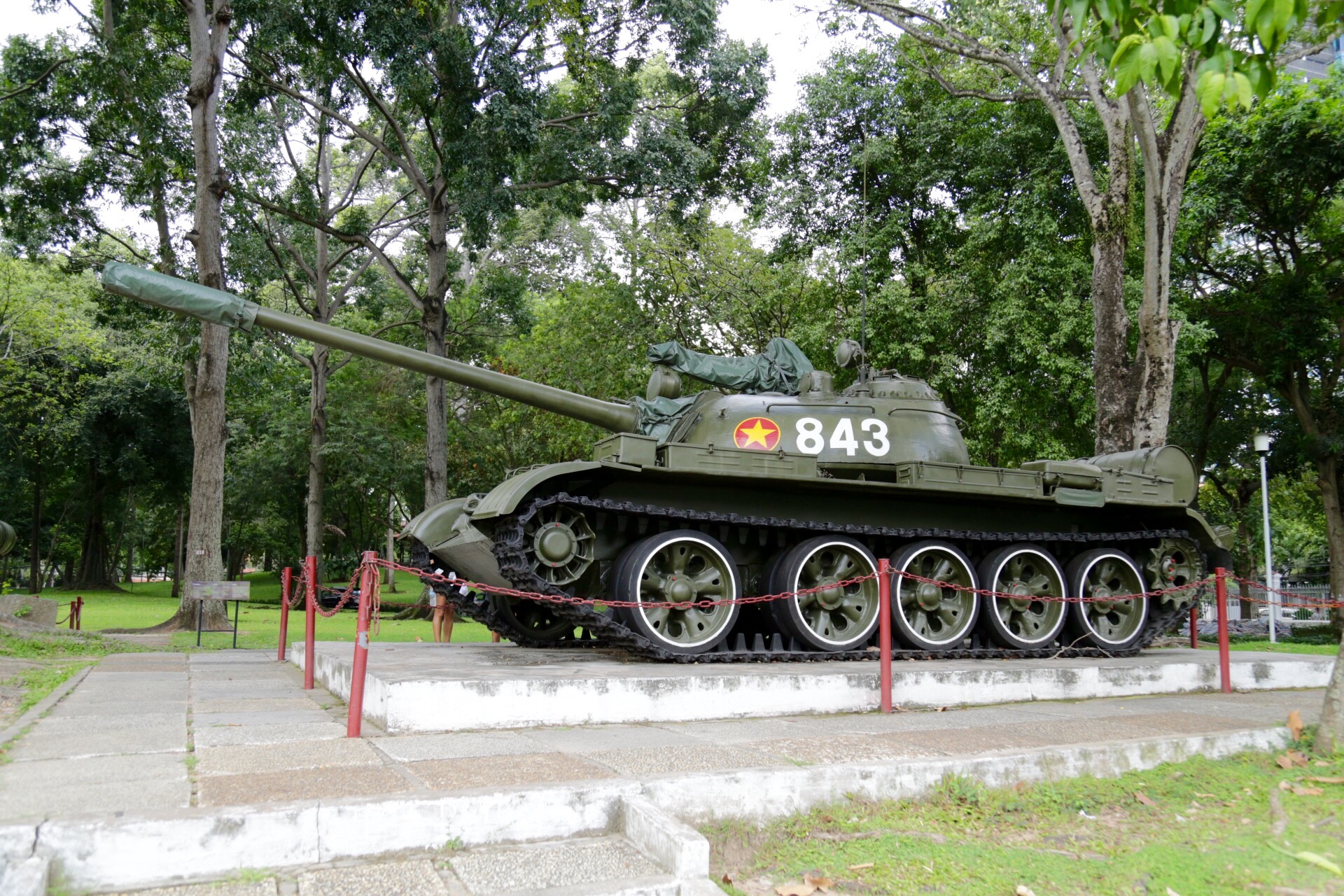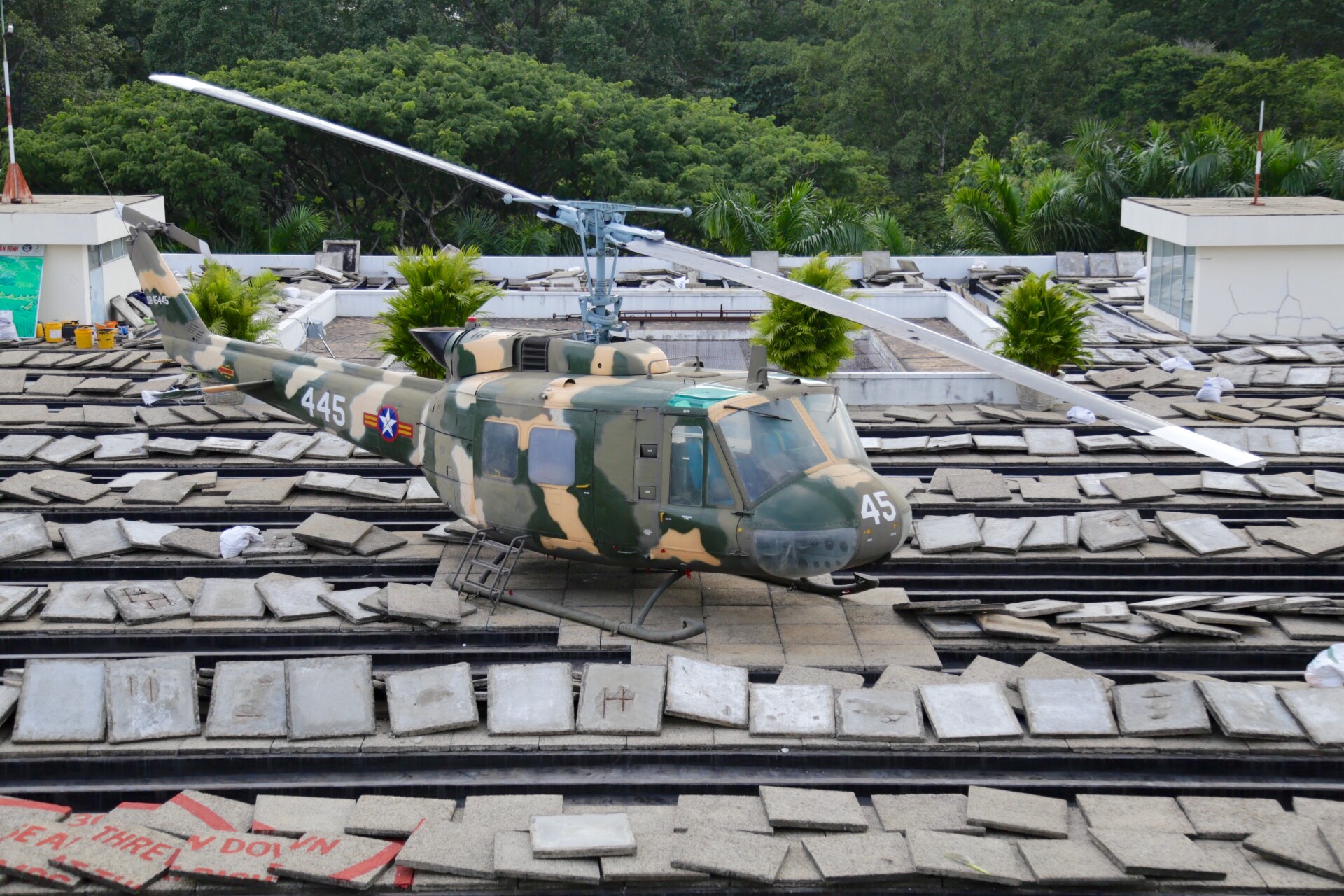 Ben Thanh Market where we bought a few local handicrafts and others souvenirs has magnets and the typical Vietnamese hats for a cheap price.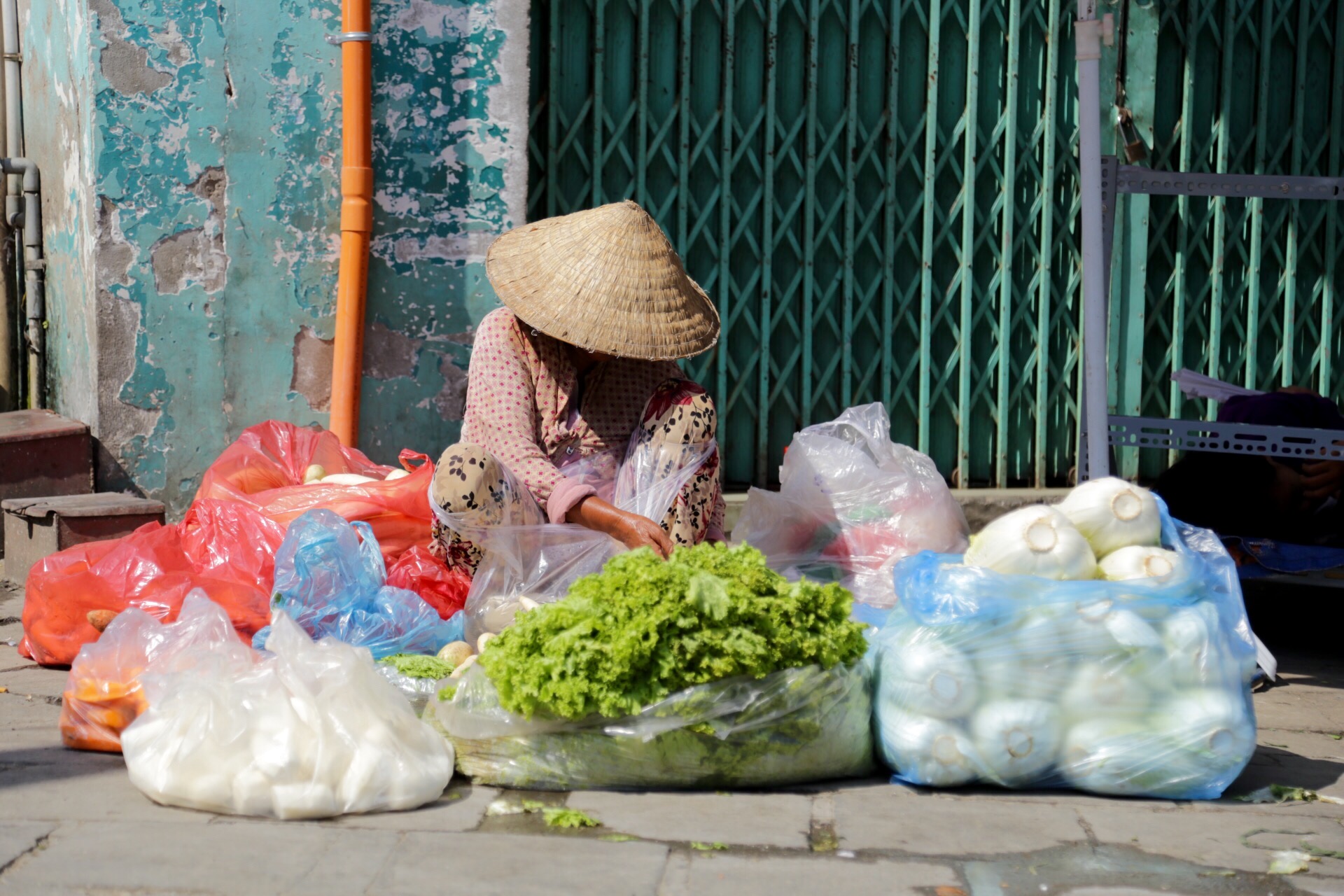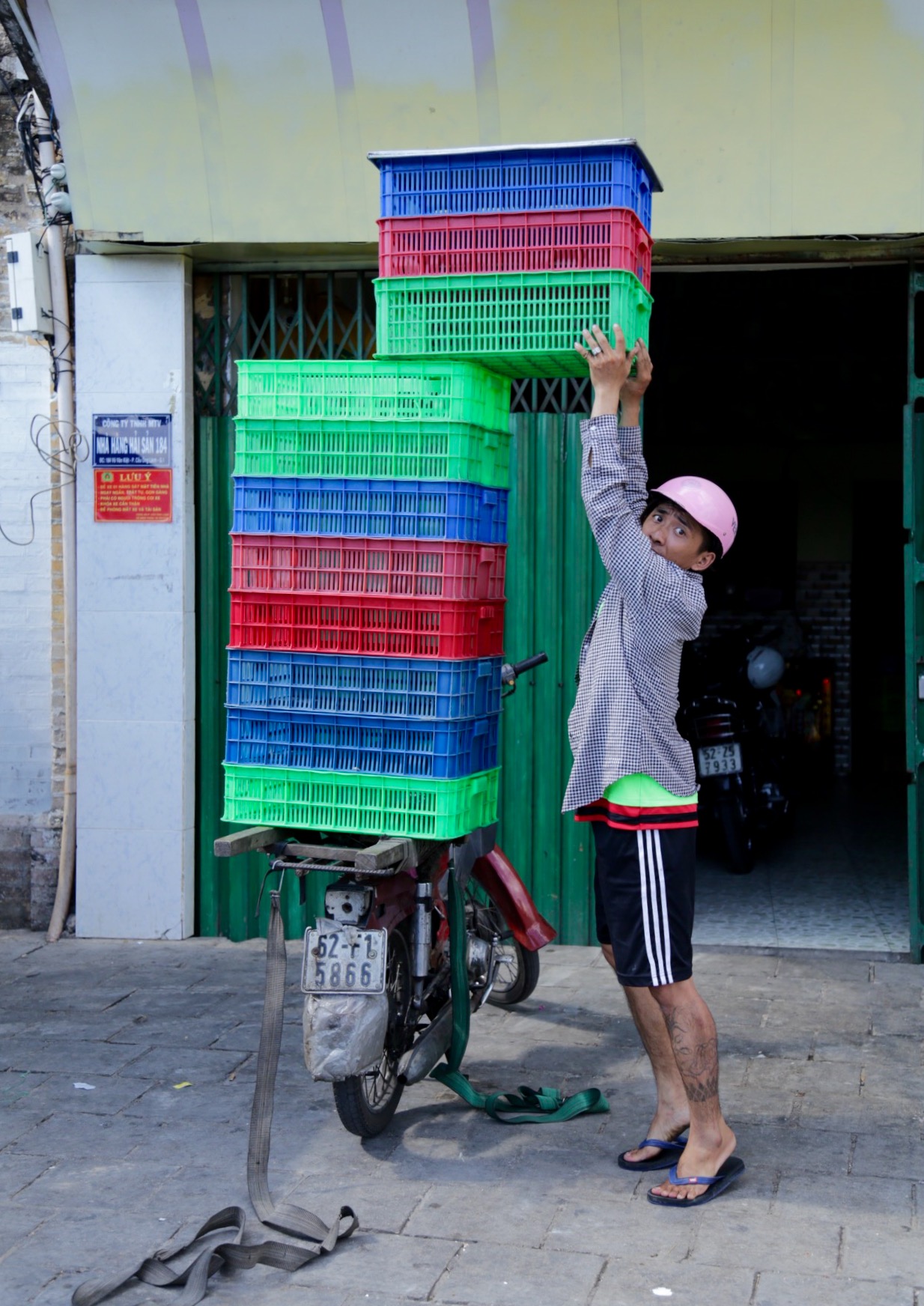 Turtle lake, unexpectedly settle down inside a traffic roundabout is a common destination for young Saigonese looking to relax and socialize. While it looks like a nice spot to hang out and chill, behind of it is filled with history.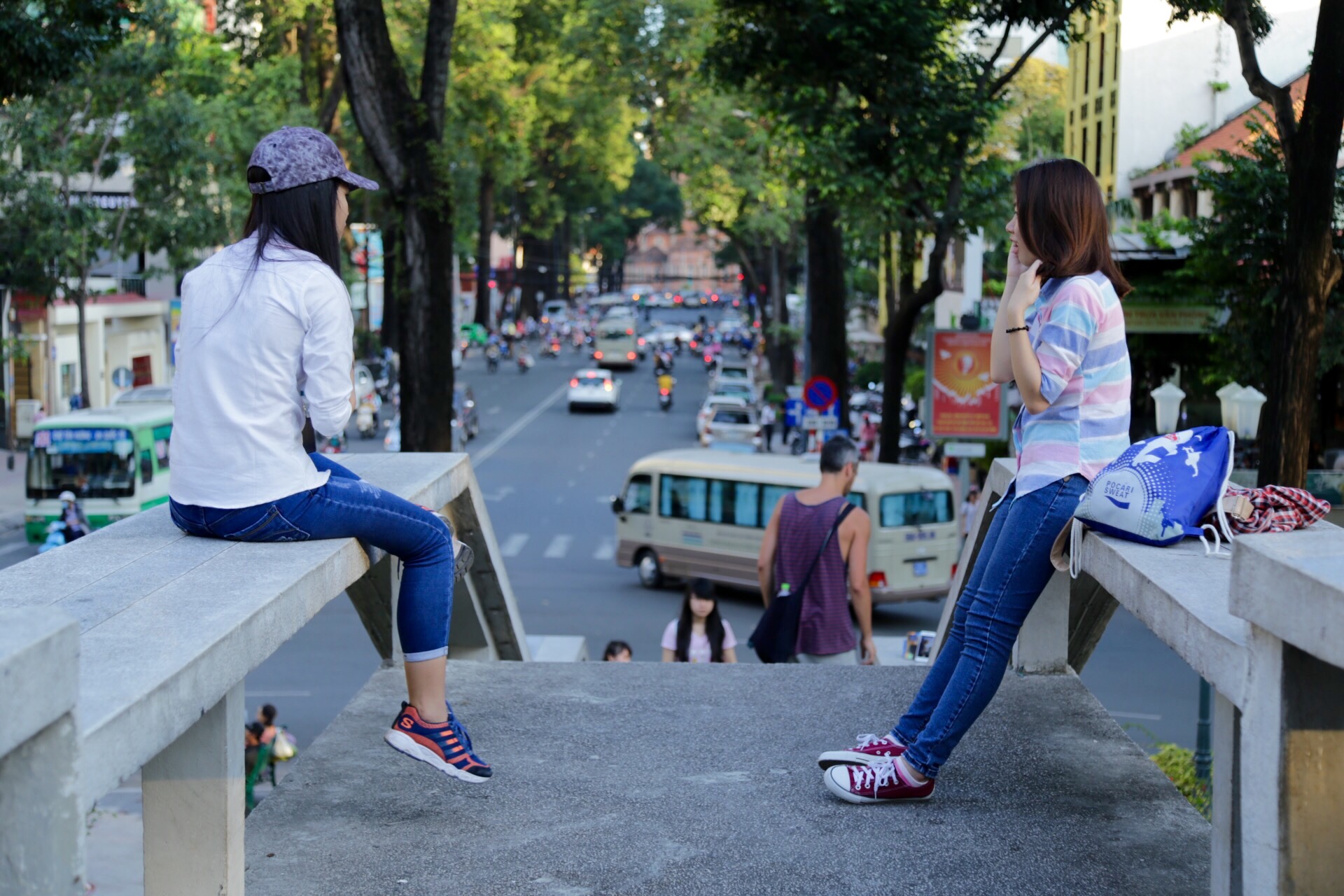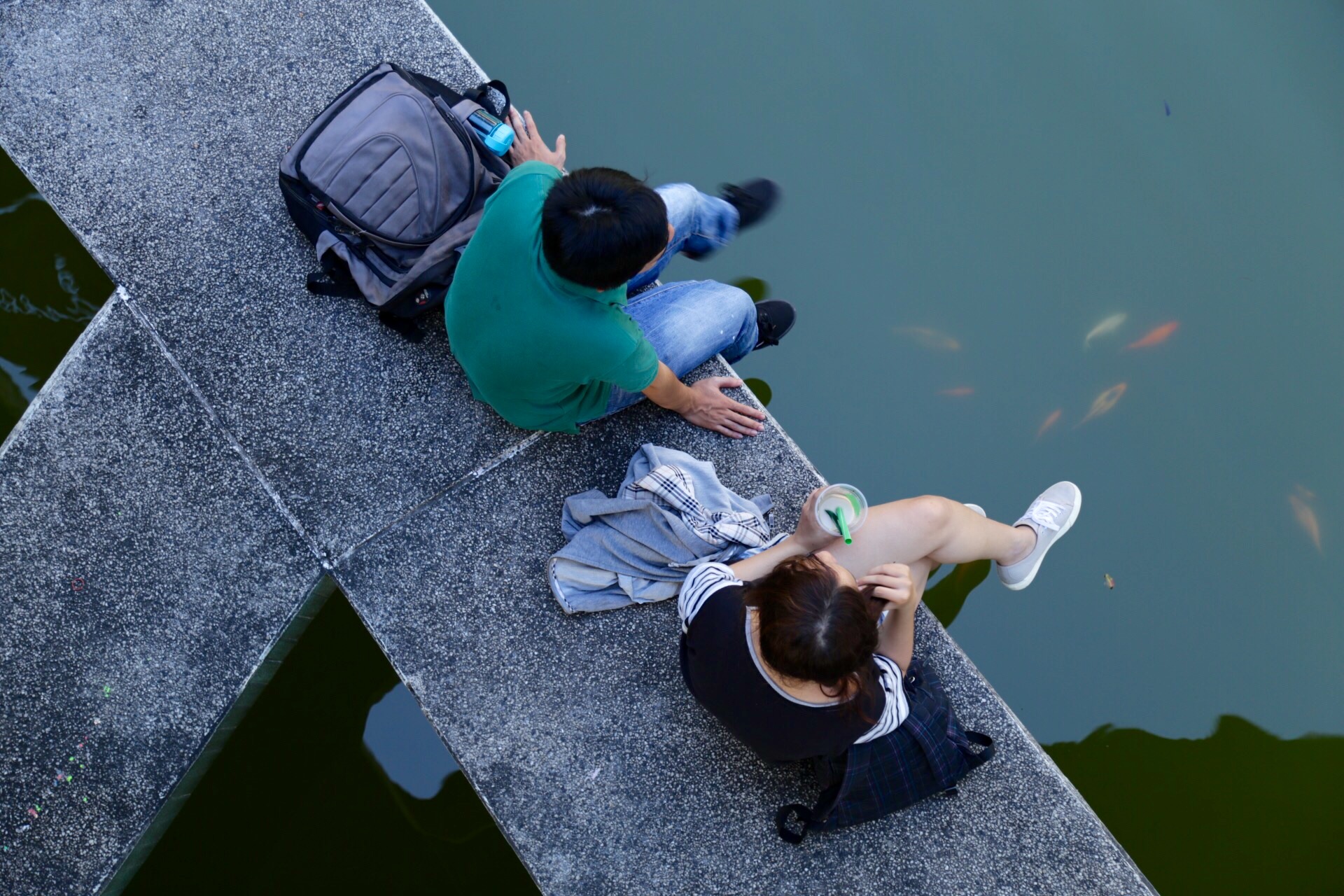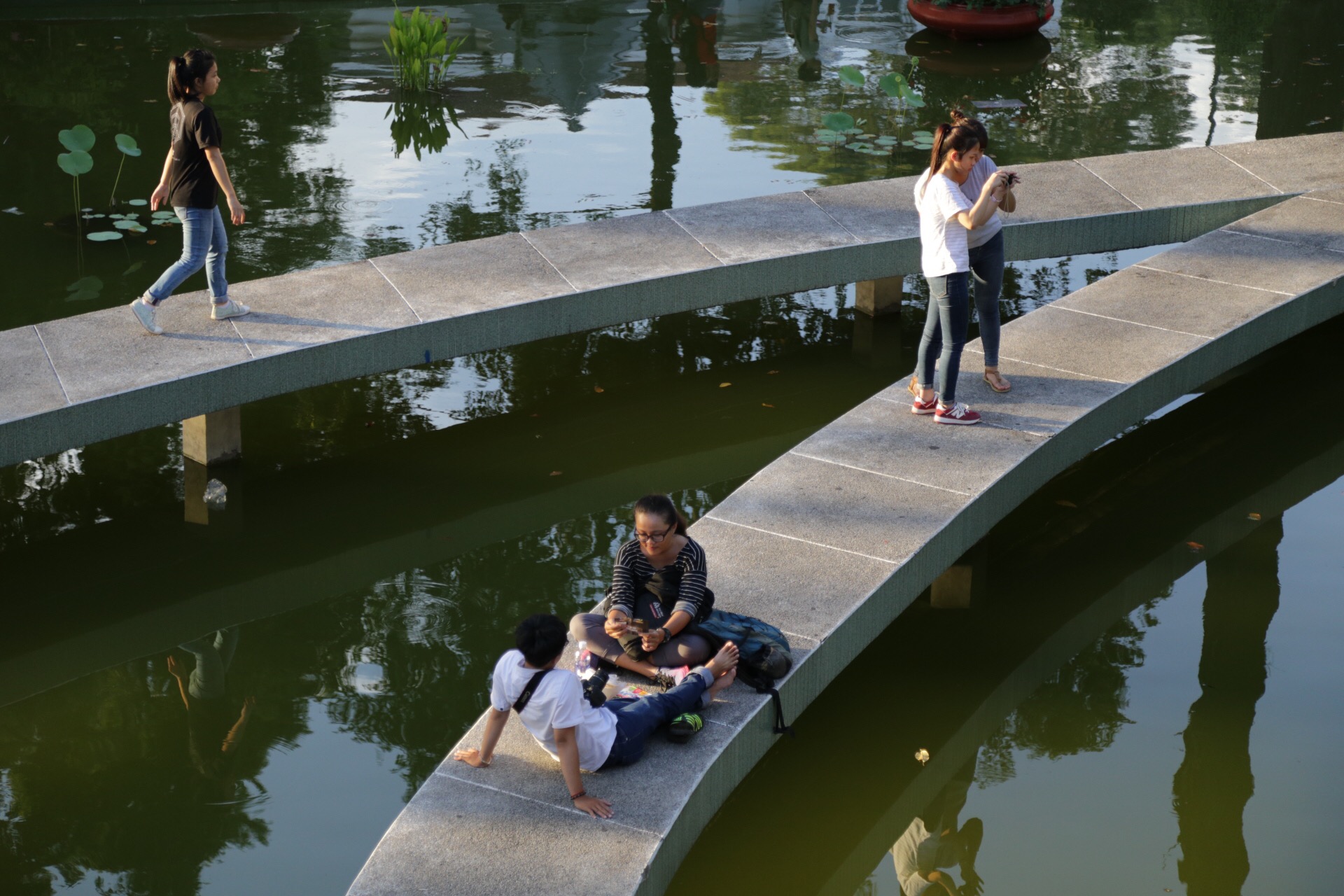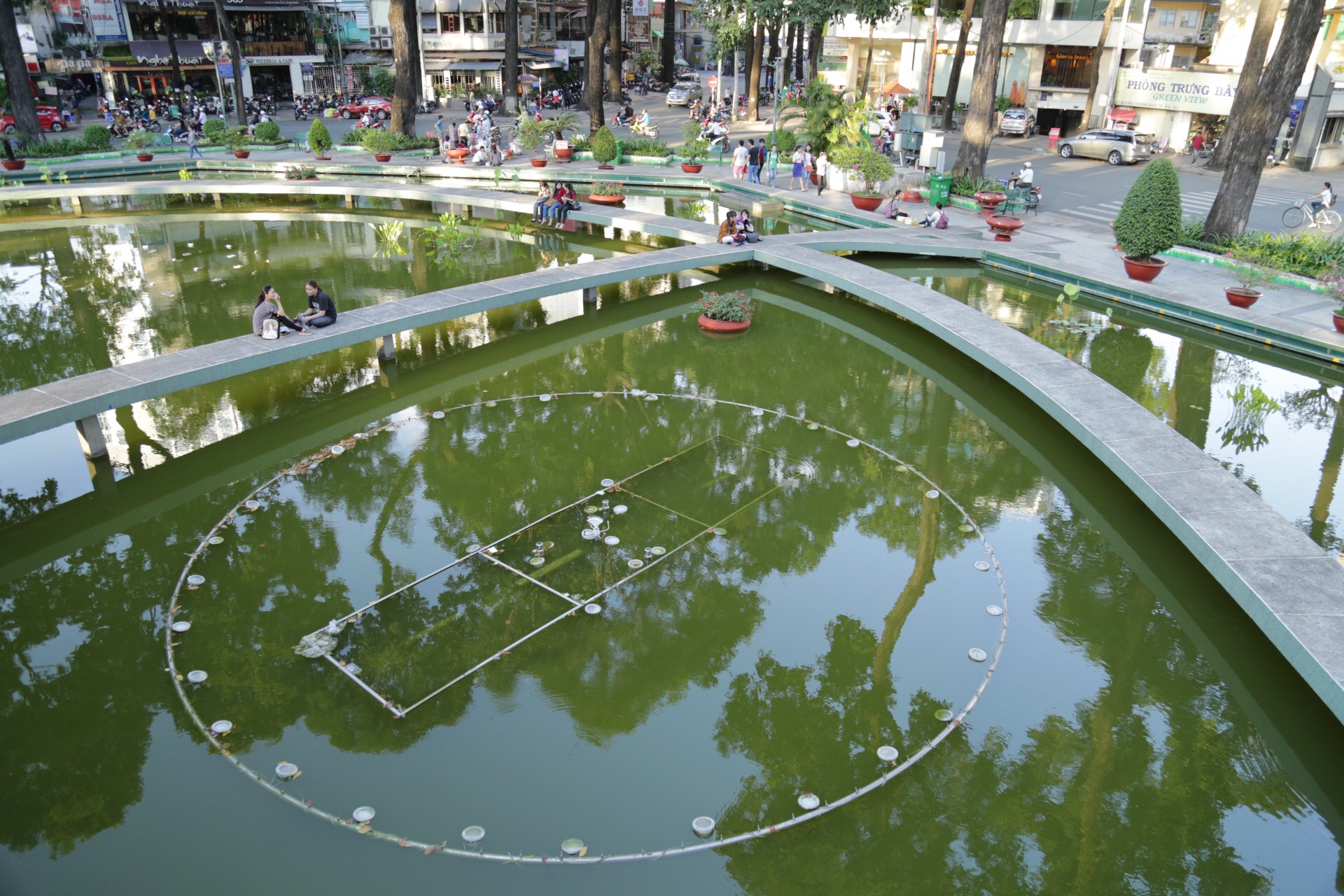 As the sun sets and rush hours peaks, it looks like there weren't many spots left to visit in the city. Our part of playing the tourist was finally over, the time to enjoy Saigon's life like locals arrived and Luis was our man!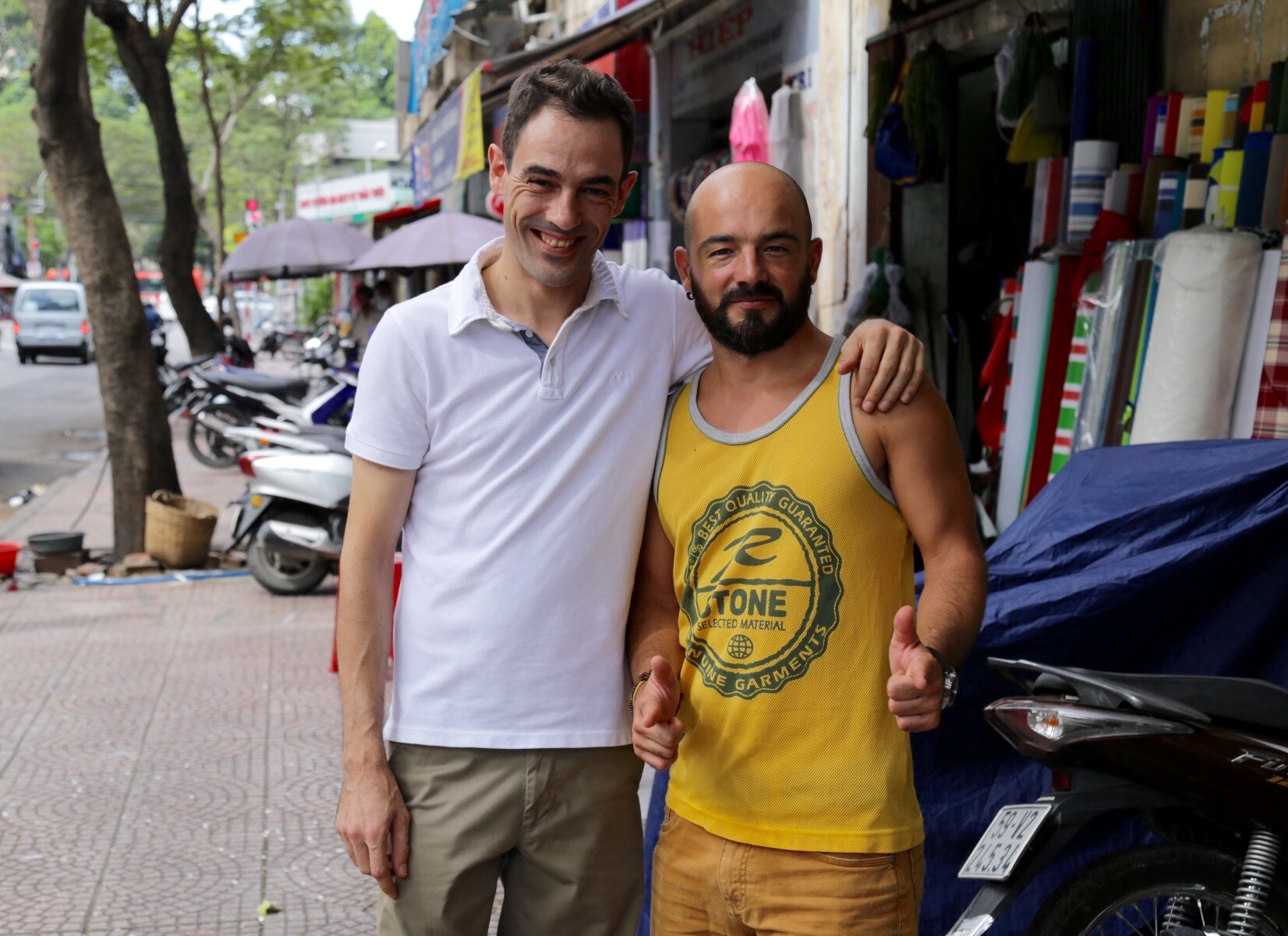 He and two Vietnamese friends, picked us up on the usual meeting point and drove us by motorbike to the restaurant Quán Óc where we had the opportunity to try several seafood dishes.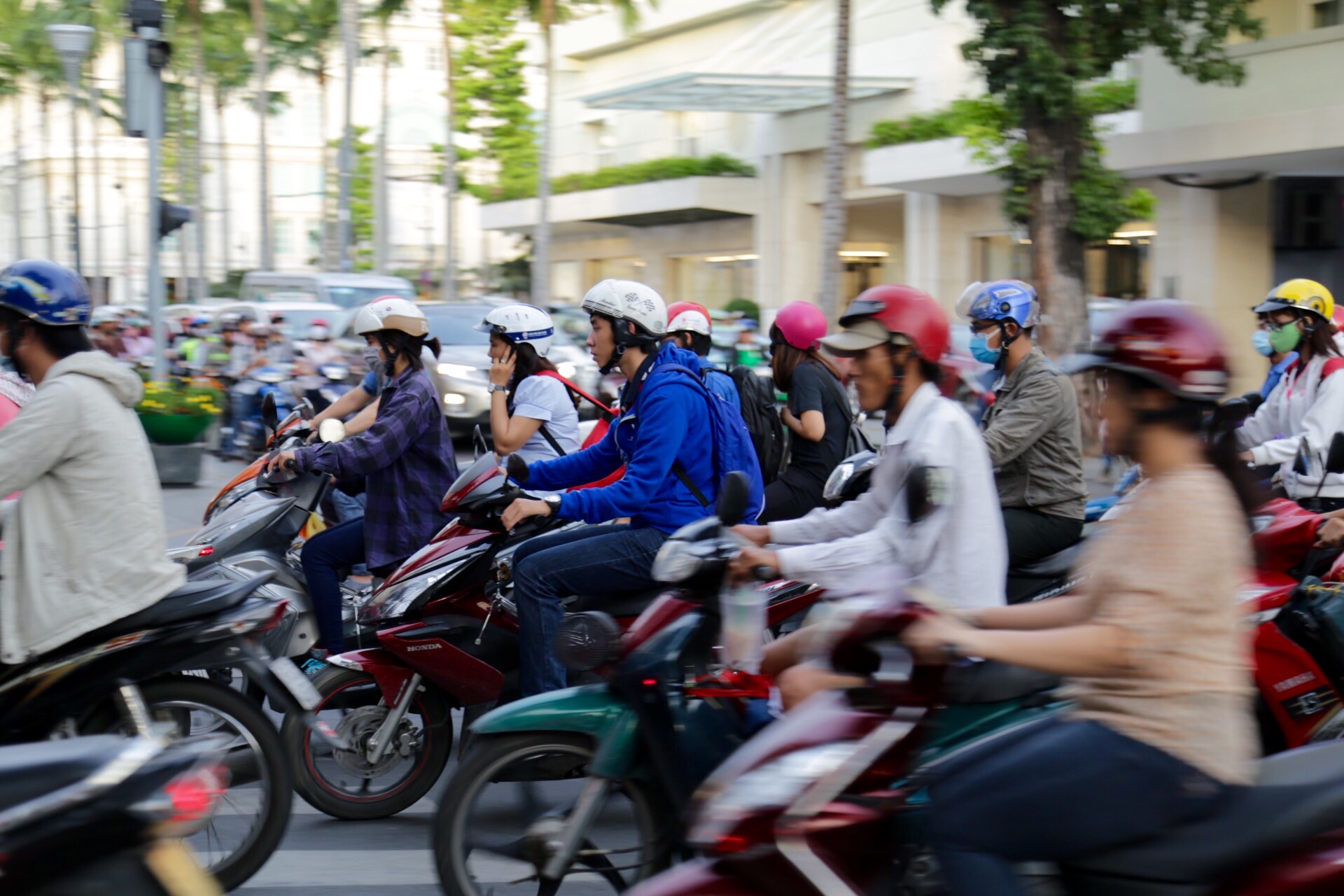 One thing is to see all the wild traffic meanwhile you are walking on the sidewalk and even though you have to be careful cause they ride everywhere. Other thing was to be in the middle of the action where are motorbikes coming from all directions. What a chaos!!!
After 15 minutes of dodging, we finally arrived. The place was crowded with locals and we were the only westerners. More local than that was impossible! It was really cool and all the food was great.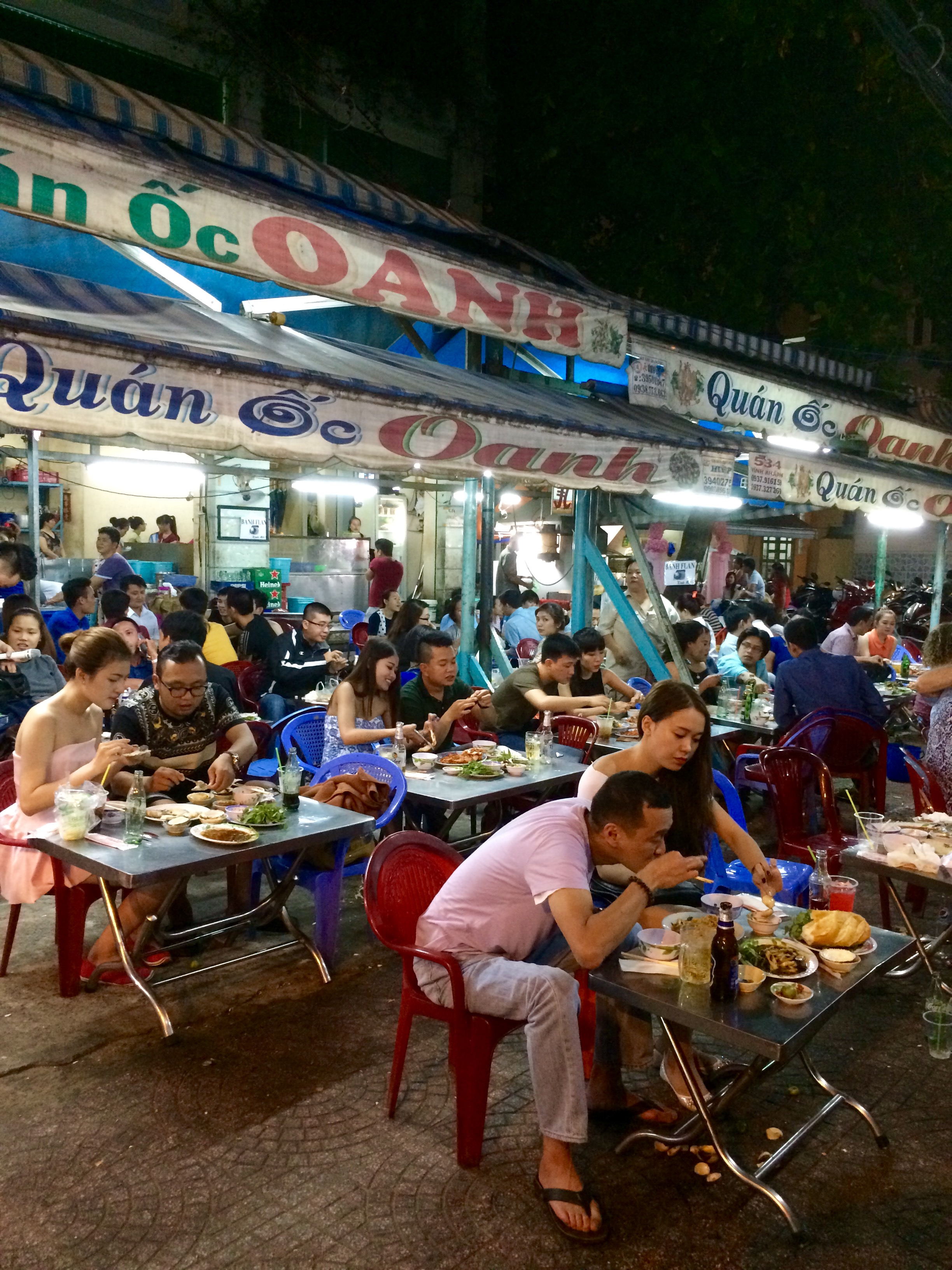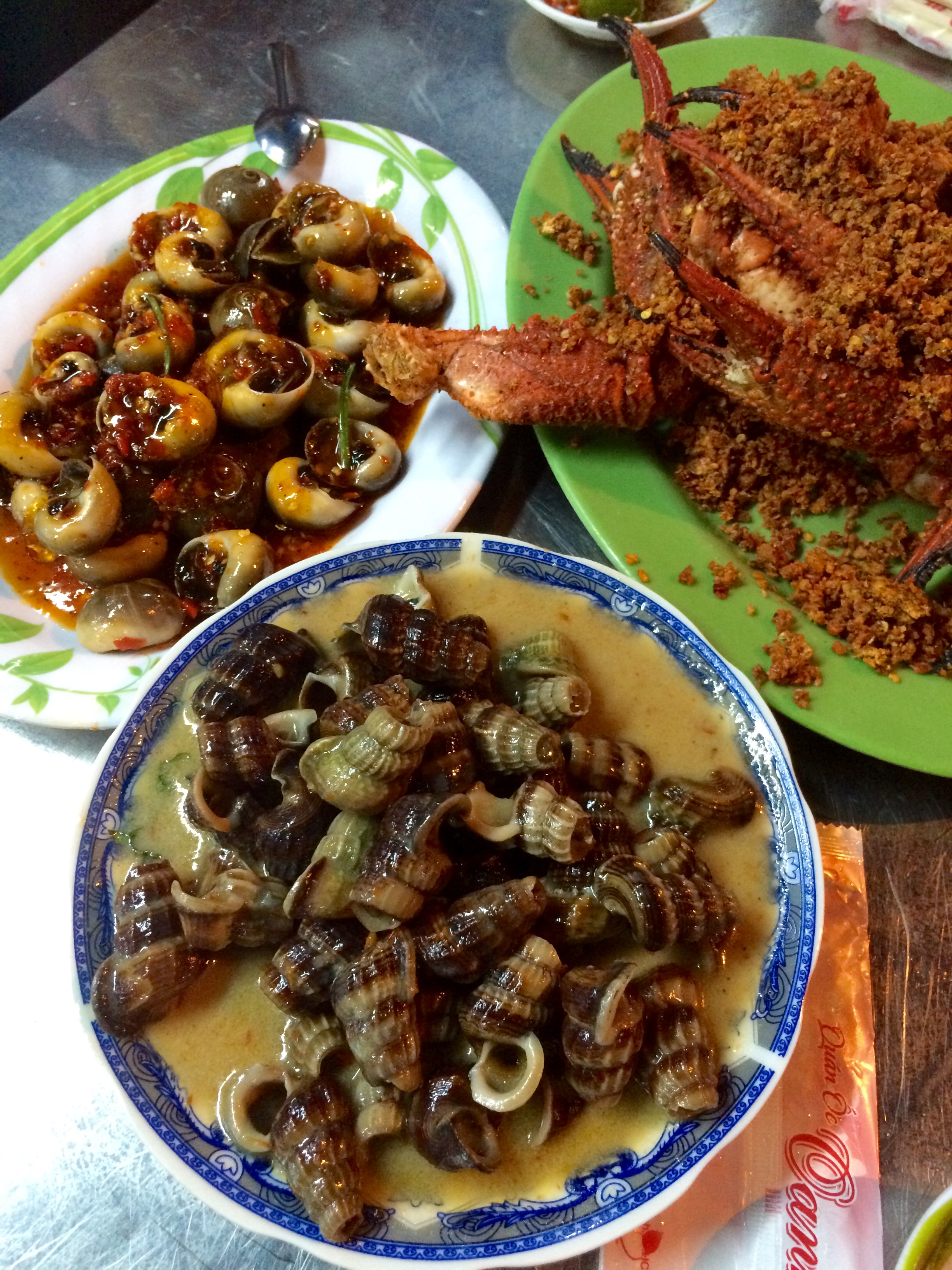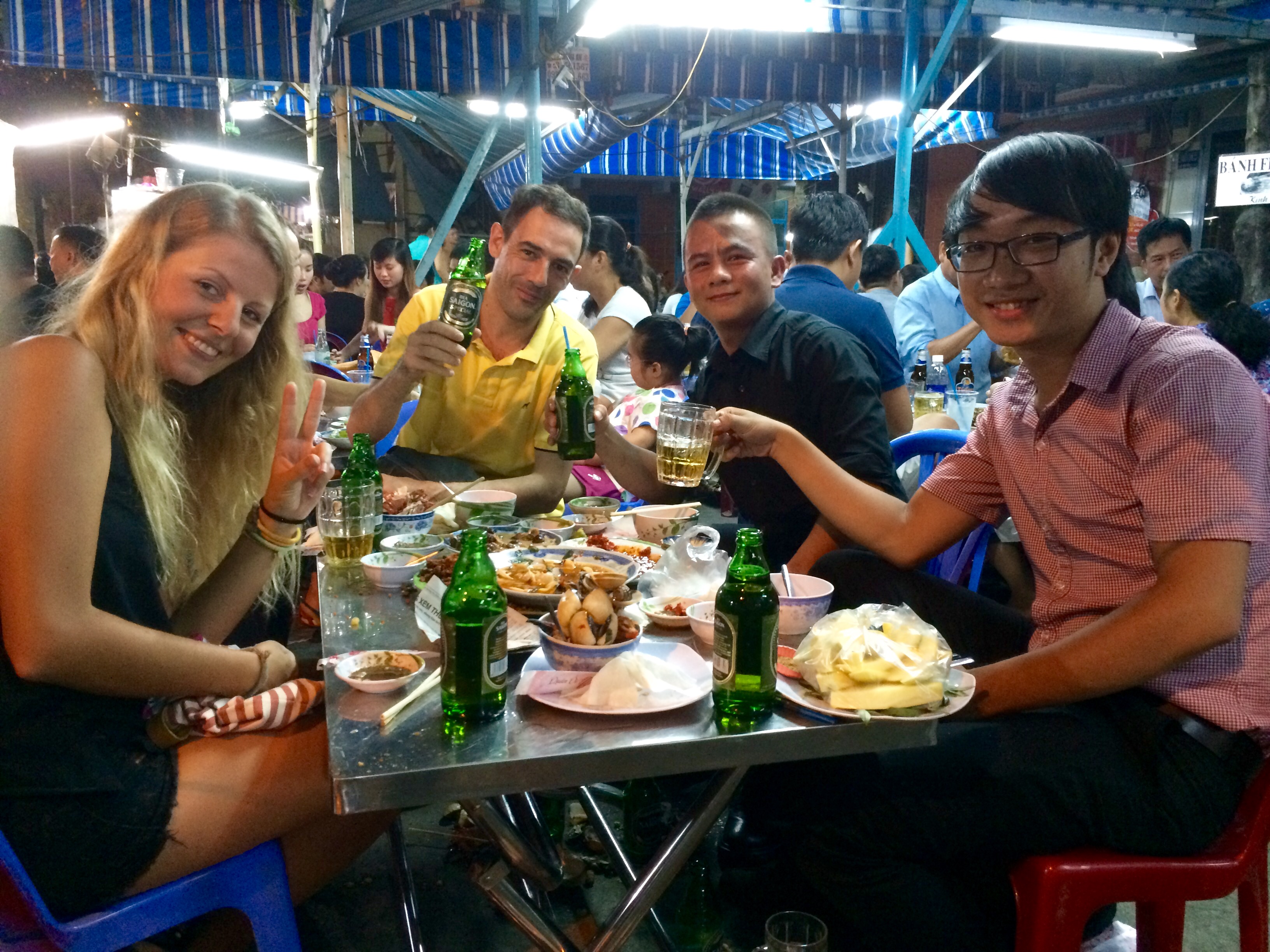 Another stop was at Thu Nga 2, a fishing spot where you could eat seafood with peaceful surroundings.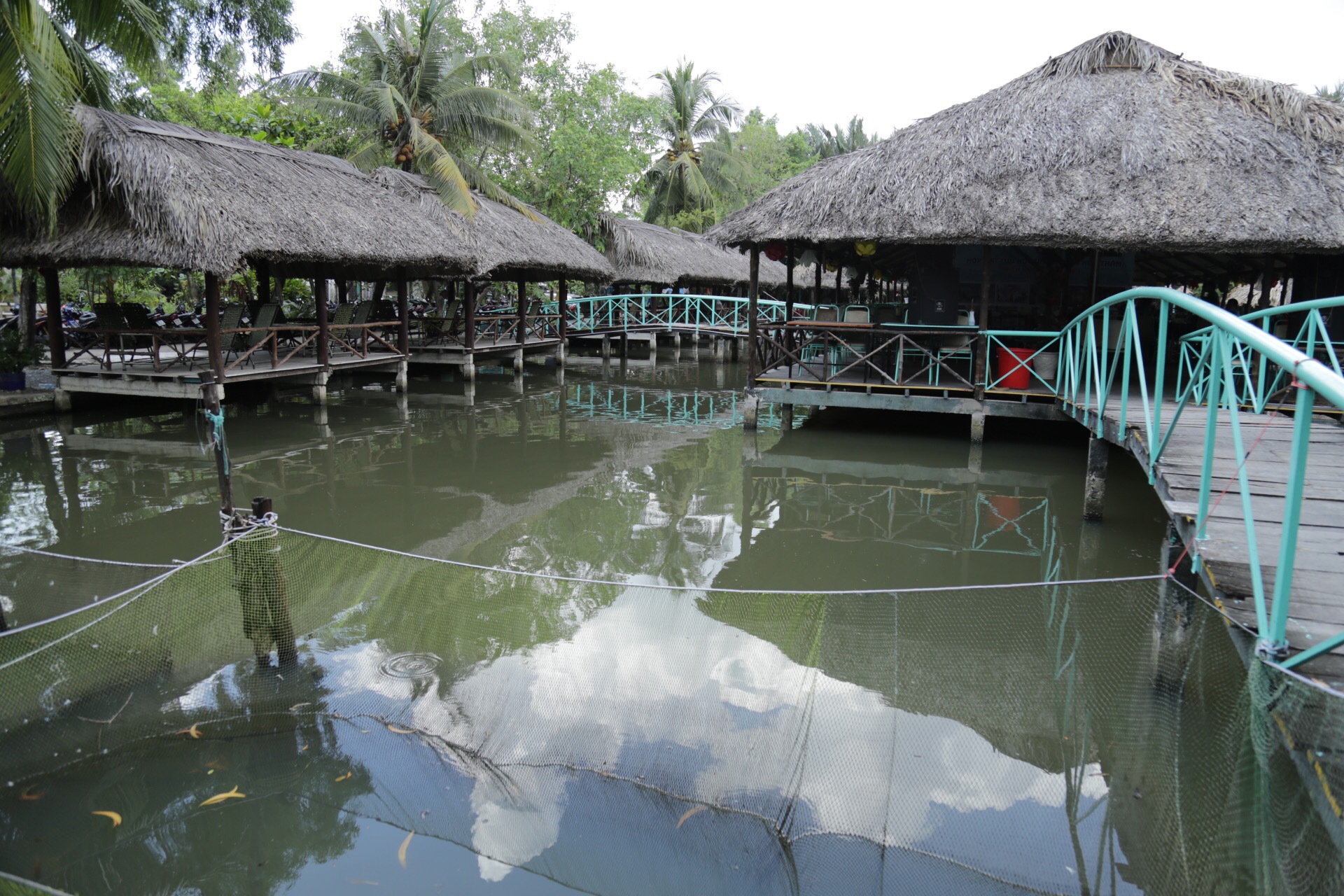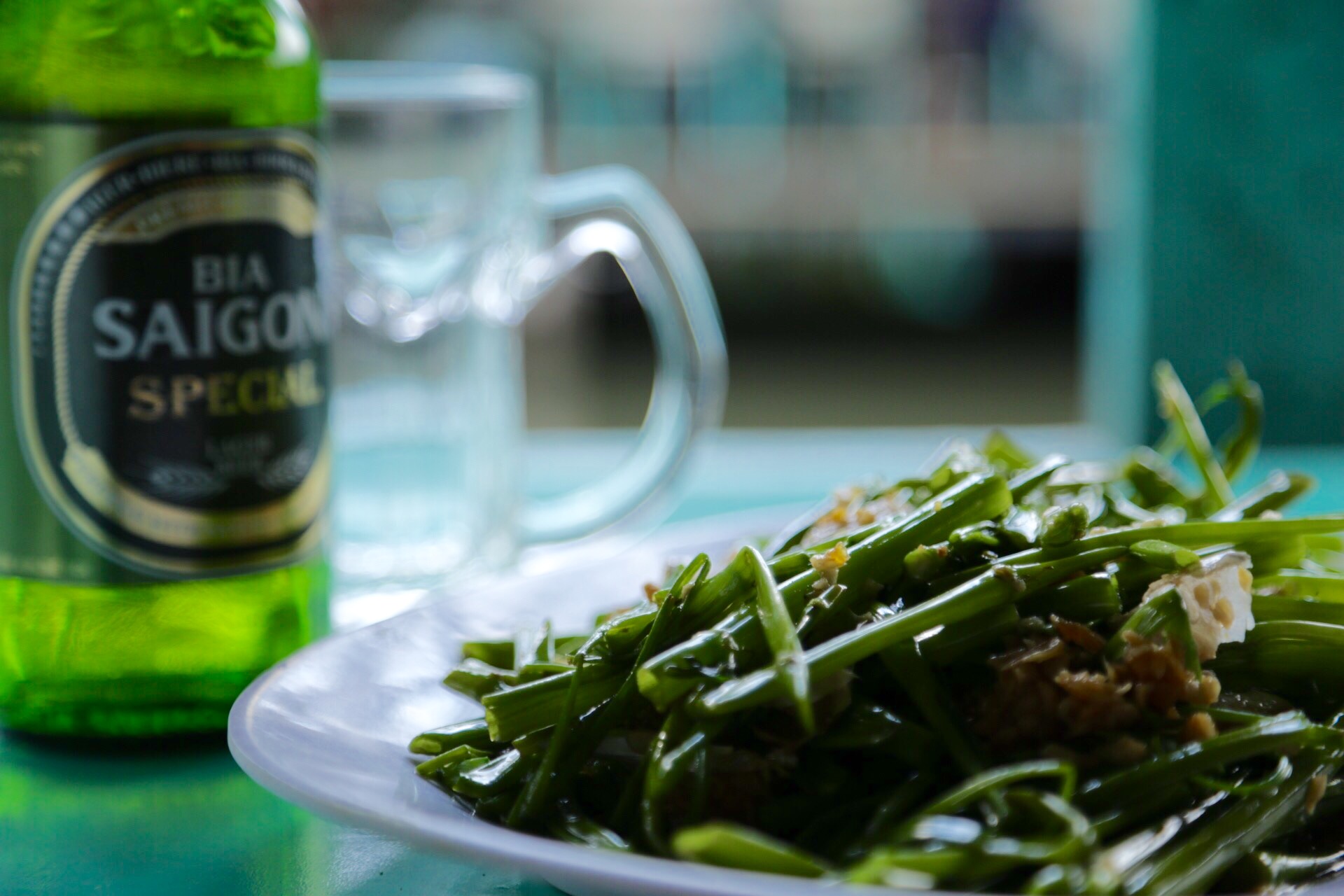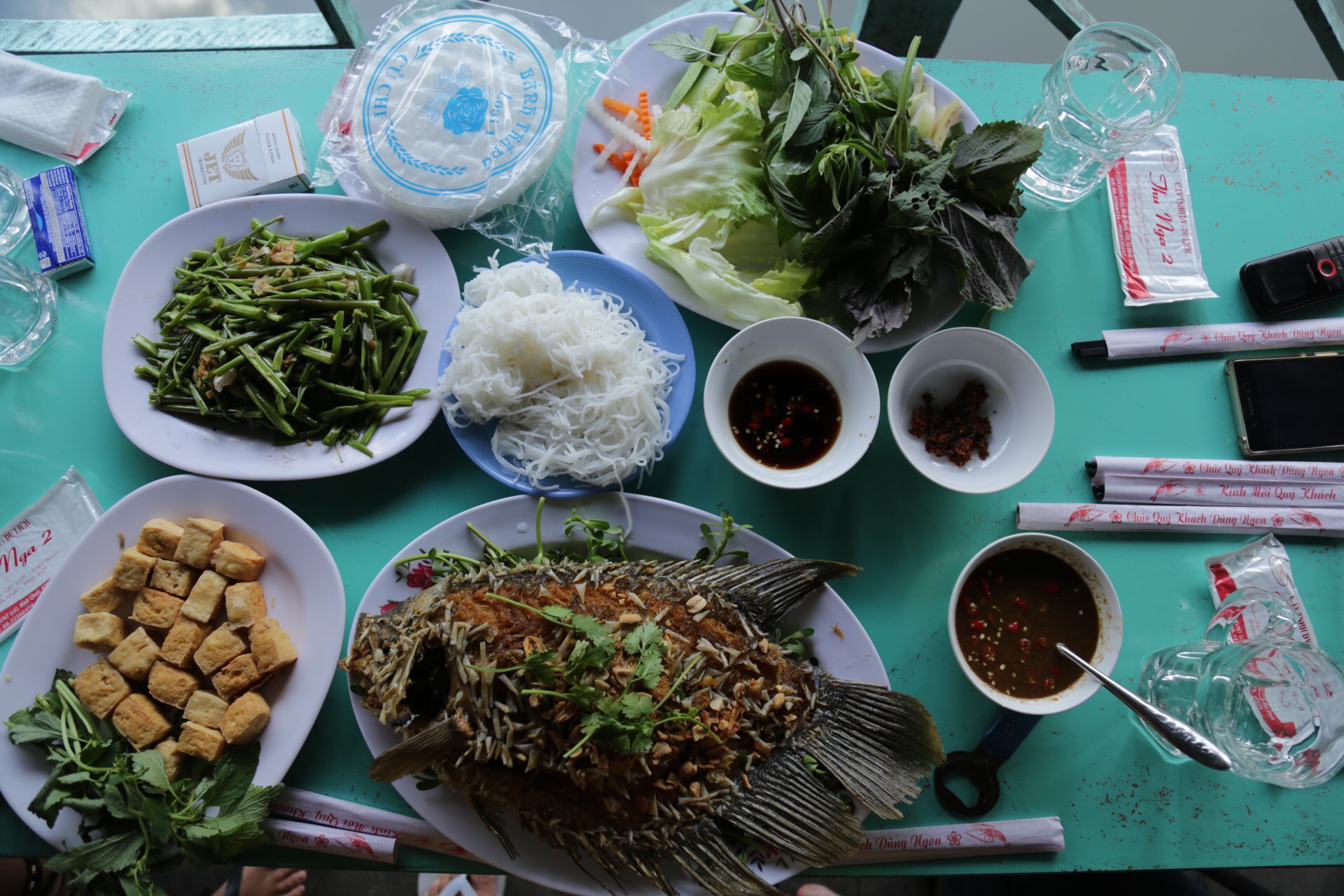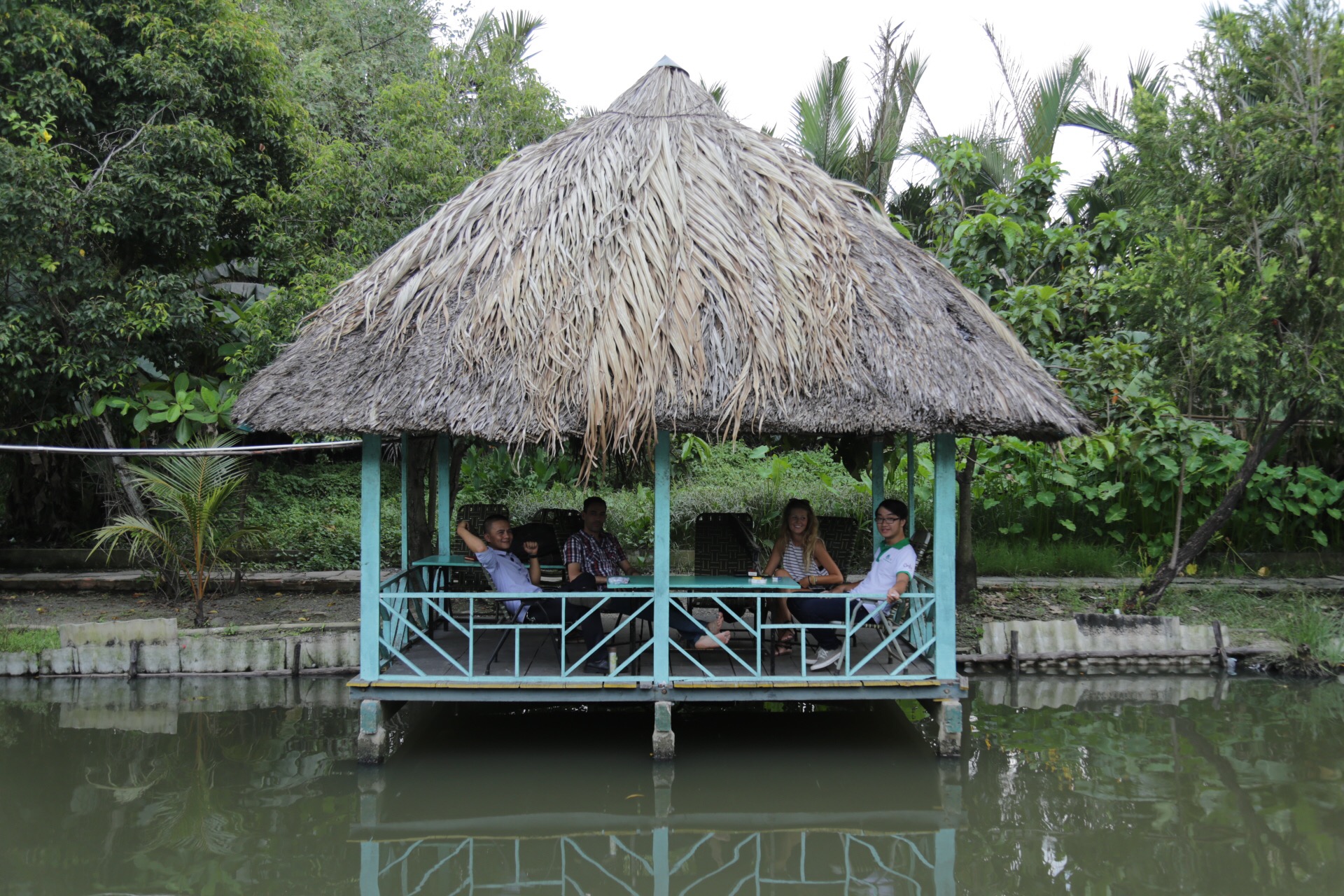 On our last day we went to Ân Nam Quàn, a restaurant famous for top spinner chicken and many other exotic dishes, then just a few minutes after finishing our meal we ended up in another restaurant eating lamb barbecue.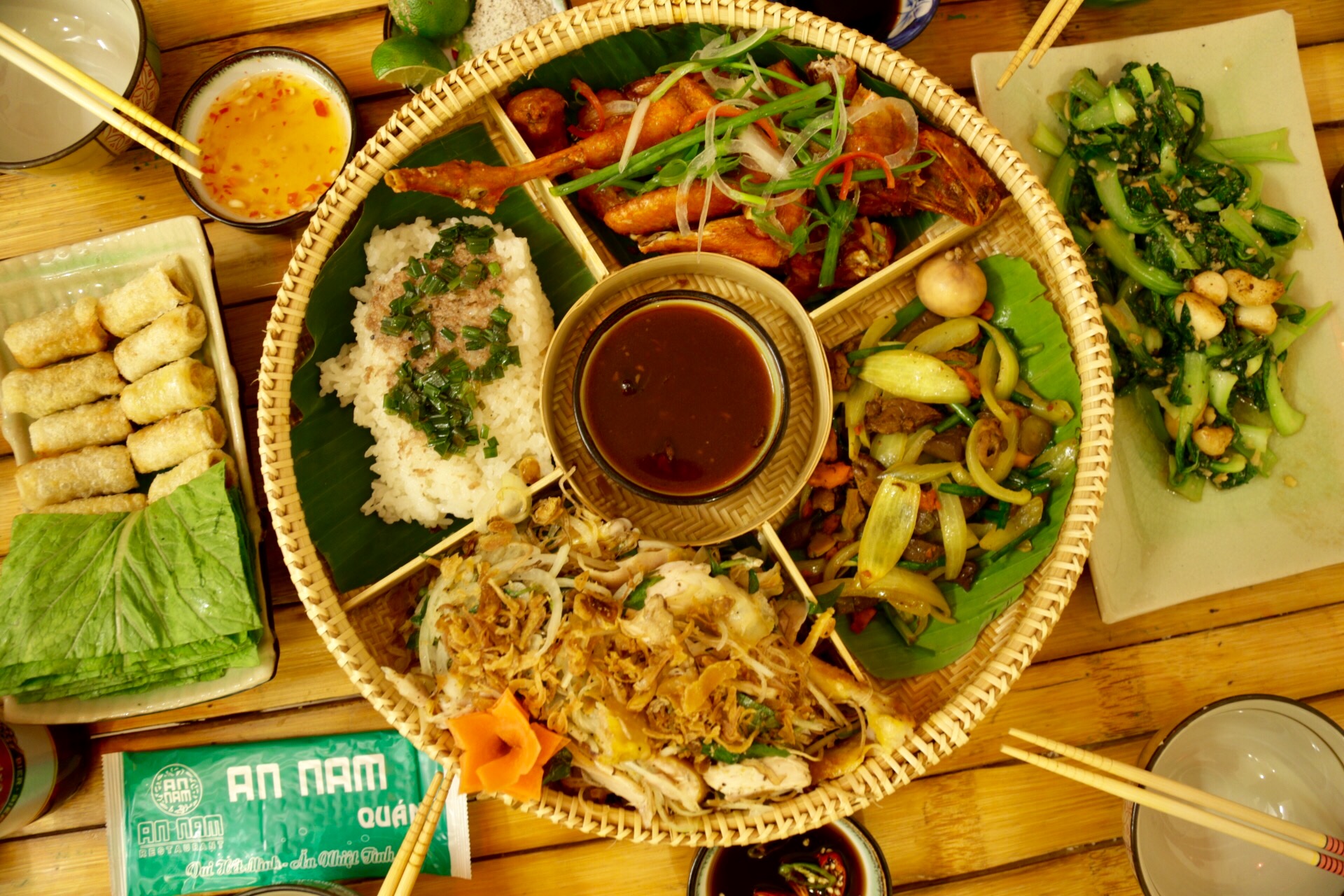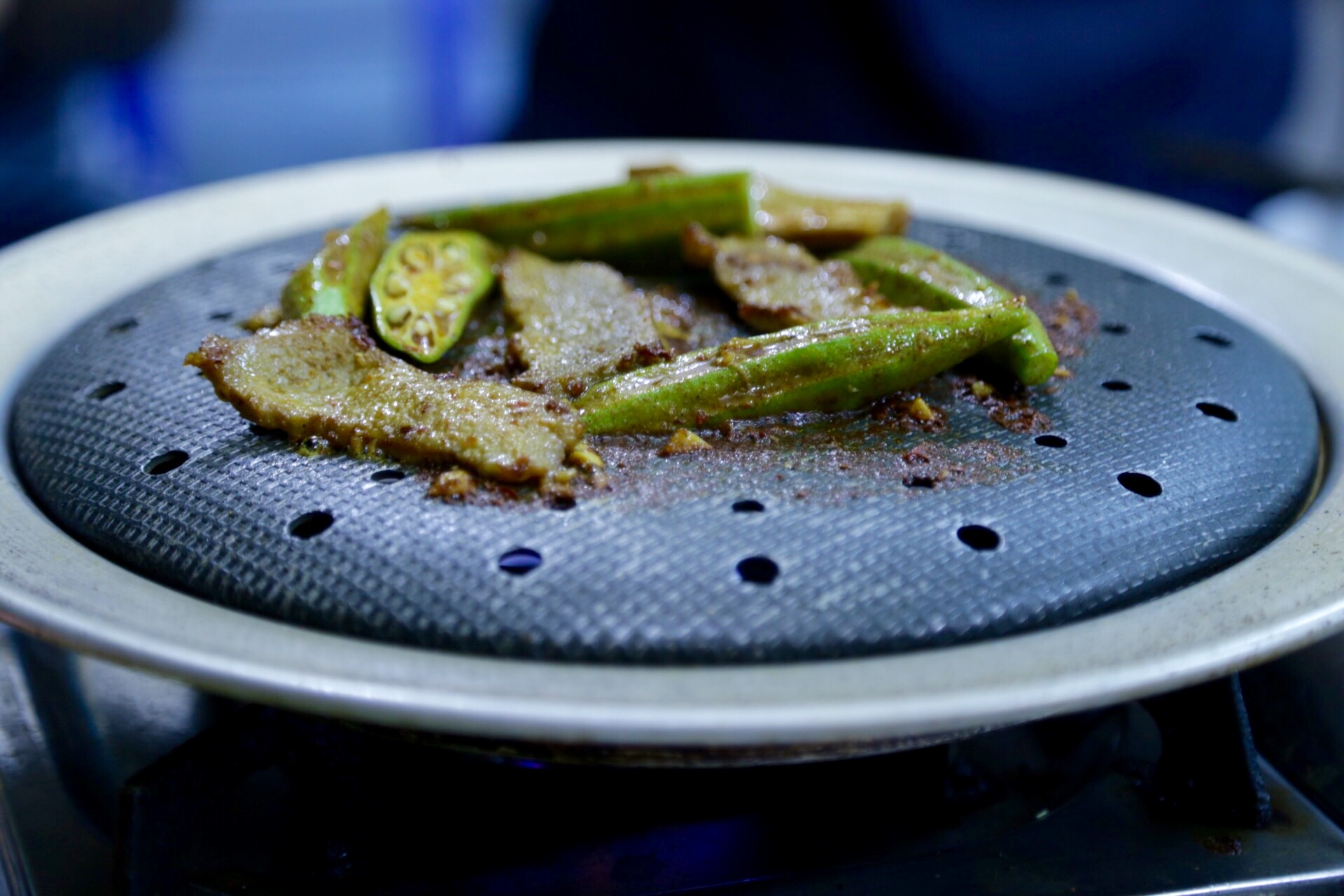 Probably we gain a good amount of kilos meanwhile we hang out with these guys but we don't really care since it was definitely one of the best things of Ho chin Minh. Its food and being with cool friends! Thank you guys for making our stay so special.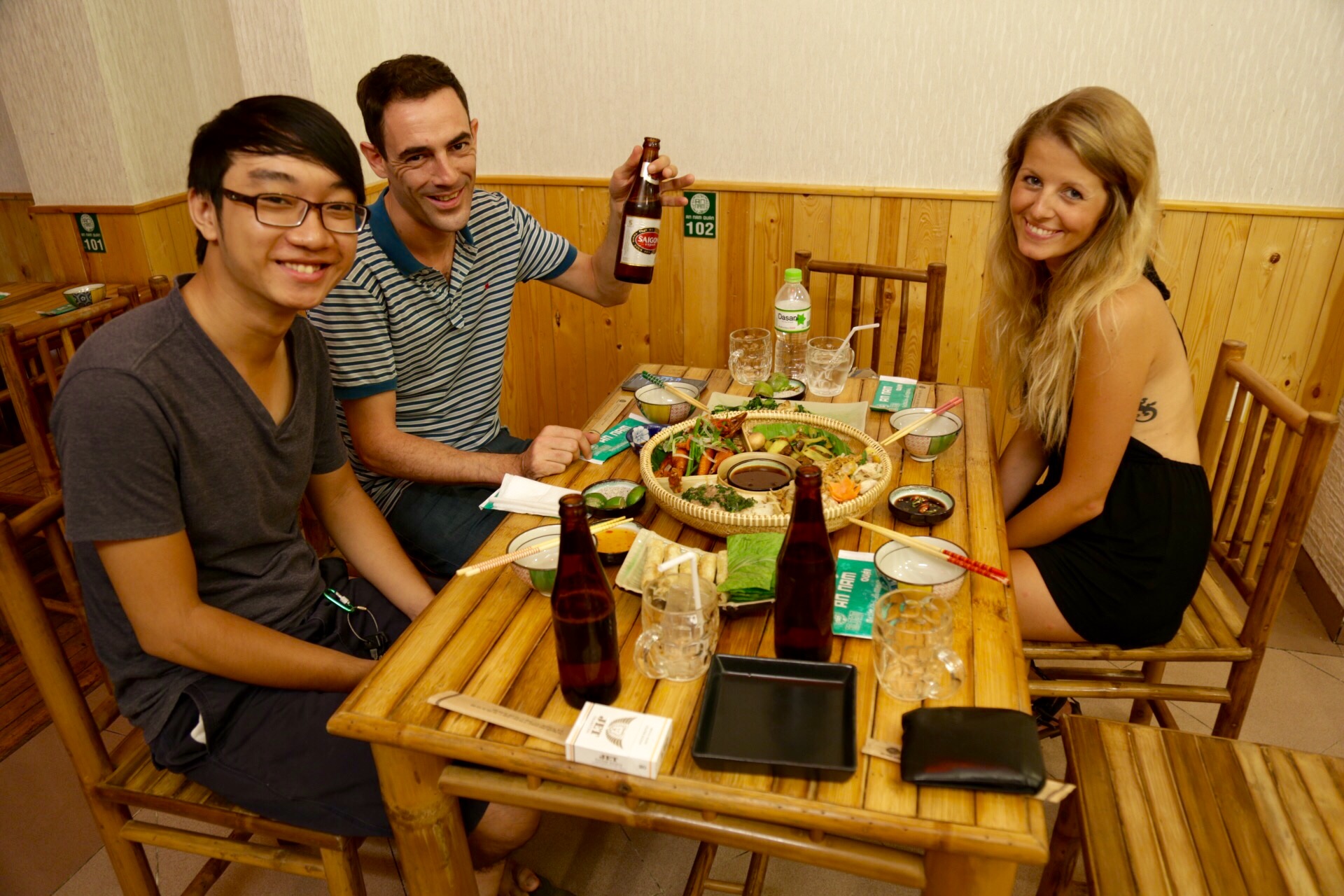 Next morning the alarm rang at 8:00AM and we barely could move from the bed, still satisfied from all the food we ate during the previous day.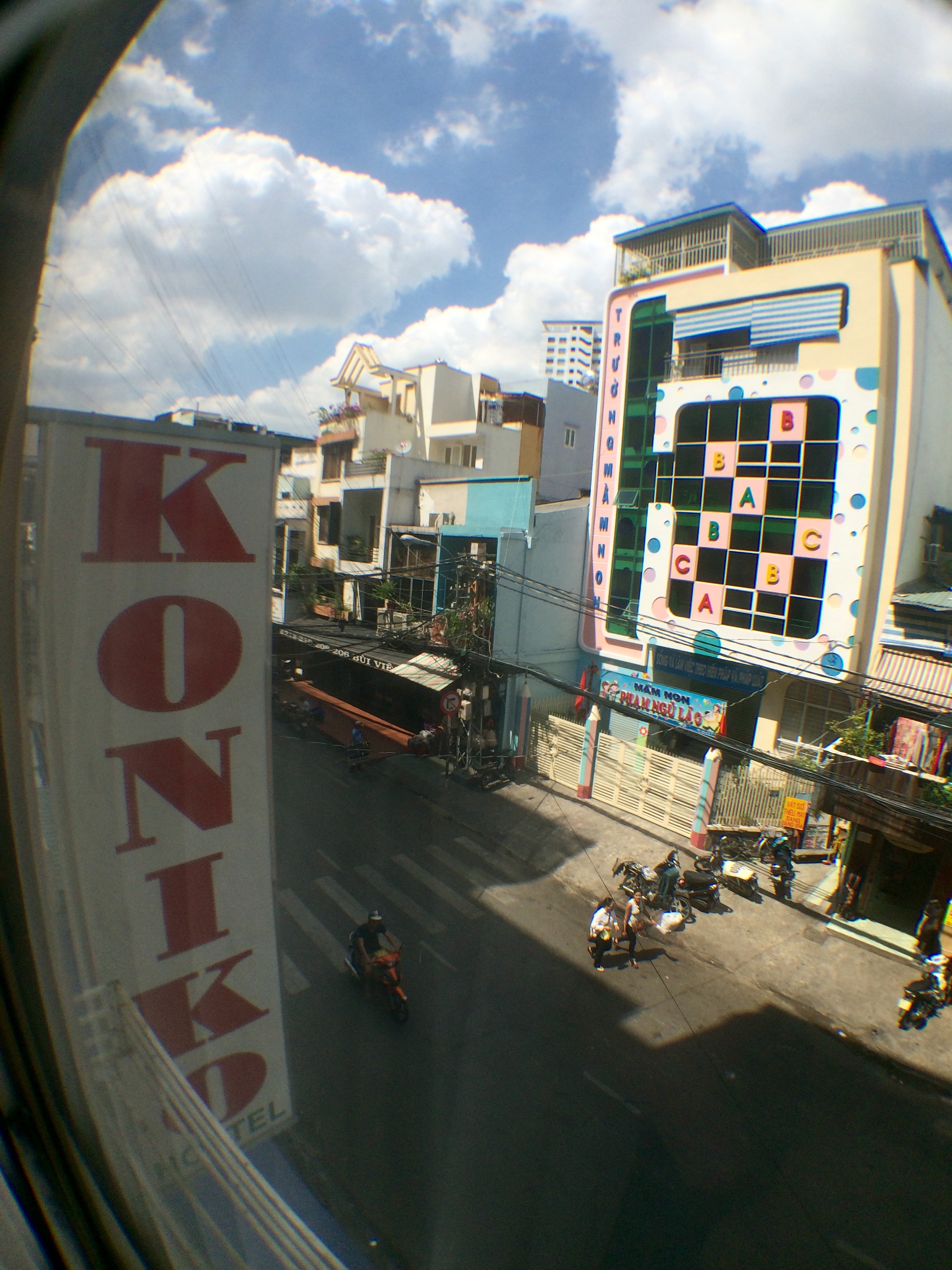 We stretch our sleep for 15 minutes more hoping to gain the strengths to move and catch our limo bus in direction of Vũng Tàu.