What we pack for a day trip – Travelers essentials
Let's be honest. Packing is always a pain. But what if we tell you that it can be easy following this simple list? Life as travel bloggers means you need to secure that you have everything you need with you. In our case, this list of "essentials" is pretty long.
Day trips are a great way to explore an area which you are visiting, and one of the best things is being able to leave your luggage behind at the hotel room and travel lighter during the next days. For this reason, it can be worth having a smaller day pack with all the essentials you might need.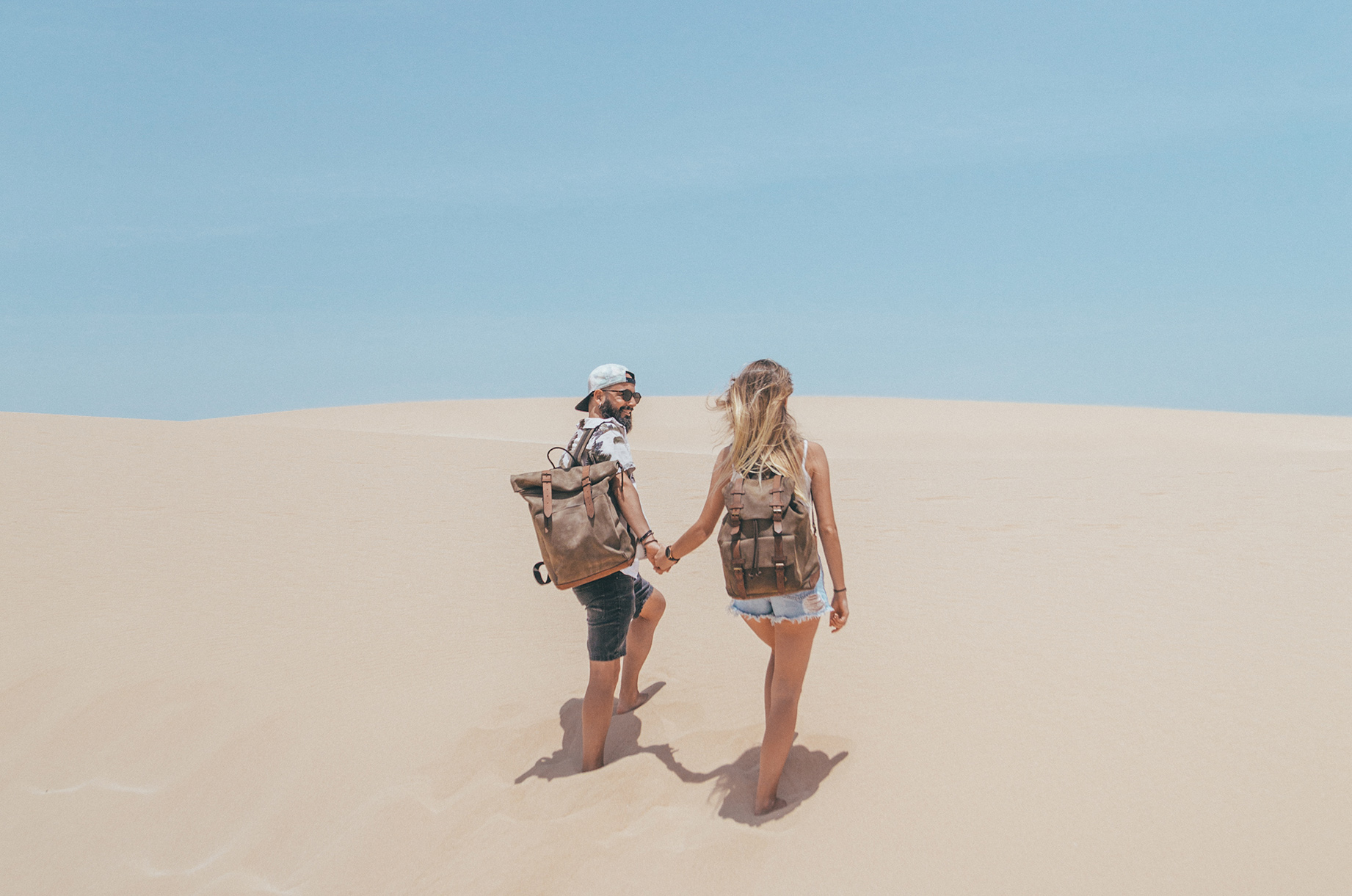 First of all, it is really important to find a backpack that will fit your needs. In our case, the criteria were: the capacity, design, and quality. That's why we decided on the ones from Ruitertassen. Belgium's brand producing handcrafted heritage-inspired pieces made for professionals from all fields. They are inspired by Swiss army bags, they are solid and we are sure they will last forever. Our personal favorites are The Ranger Rucksack (Pauli) and Windfront Rolltop Pack (Pedro), both in olive green. 
So what do we pack for day trips while we are out traveling?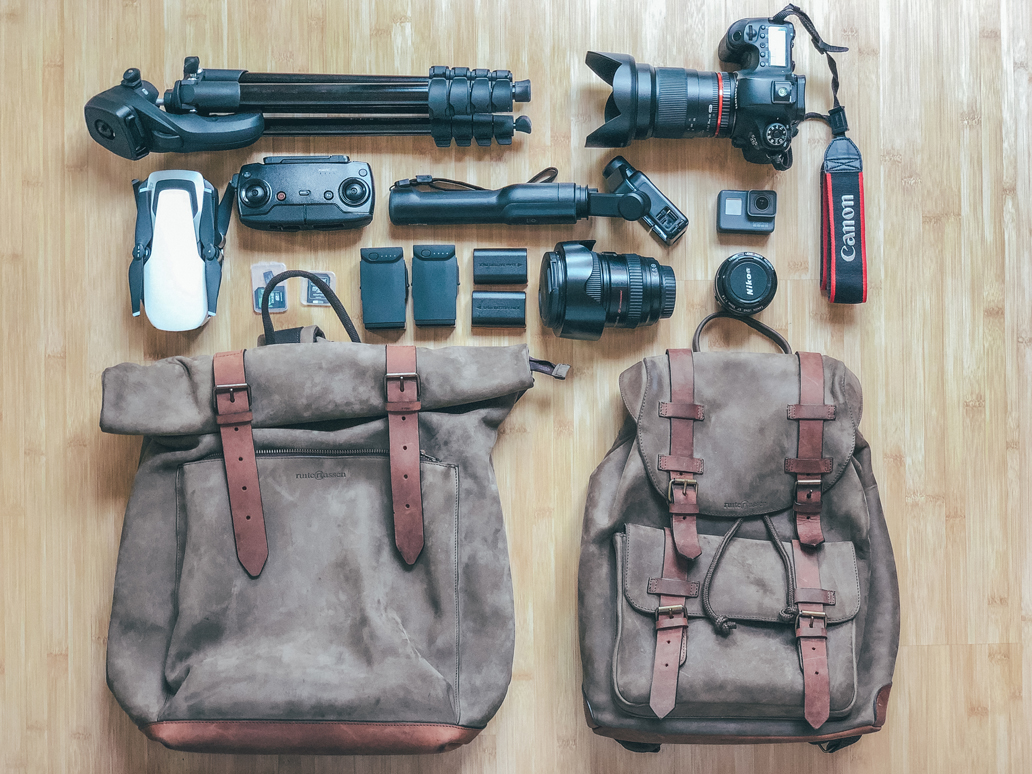 GEAR
The key thing for packing our camera equipment is knowing exactly what we are going to need. We never leave the hotel room without: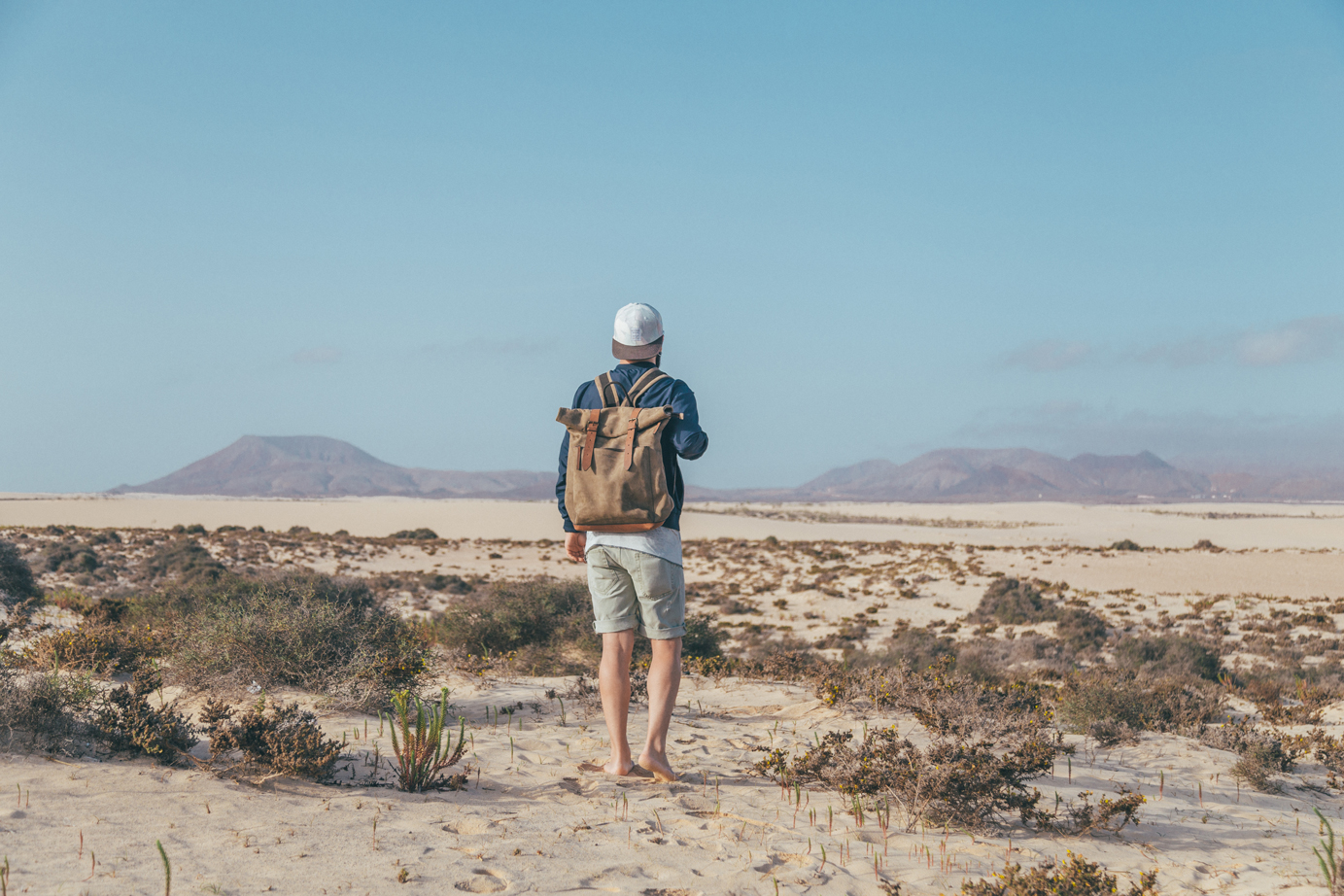 CLOTHES
As content creators, we usually carry with us several outfits to change on the road ( specially Pauli 😉 ). We always visit many locations during one day of shooting and we think it's nice to appear with some colorful outfits that will fit the place & situation.  
SNACKS & WATER
We are big fans of oatmeals and you will always find some healthy snacks in our backpacks. Our favorites are the oat bars. There is also a bottle of water for each of us.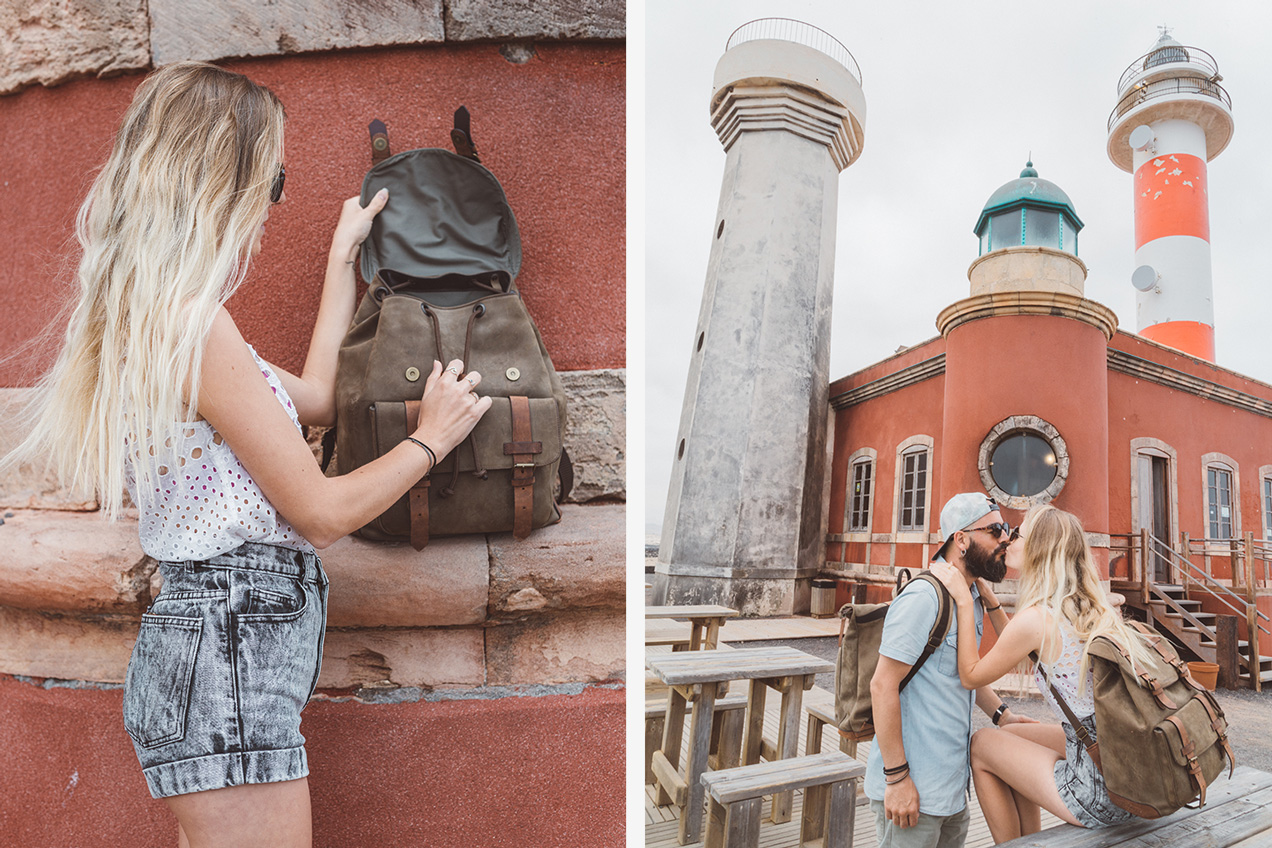 SUN PROTECTION & MEDICINE
Sunscreen and lip balm with SPF it's a must! We normally use 30 or 50 SPF for the body and 20 SPF for the lips. Depending on the destination we always have with us pain and fever relievers and insect repellent if needed. 
Wherever you are visiting, you're going to have an amazing time! Make sure you think about your travel essentials beforehand so that you're able to bring everything you need and make sure to pick up the right backpack. In case you don't know where to travel, let us inspire you on your next destination.
*PIN IT FOR LATER*