Visiting Colombo with Shangri-La Hotel
Visiting Colombo with Shangri-La Hotel was one of the highlights of our last travels. The commercial capital of Sri Lanka has a long history as an important port on the old east-west trade routes, the Portuguese, British and Dutch ruled it for many years. A visible heritage in its architecture and unique culture.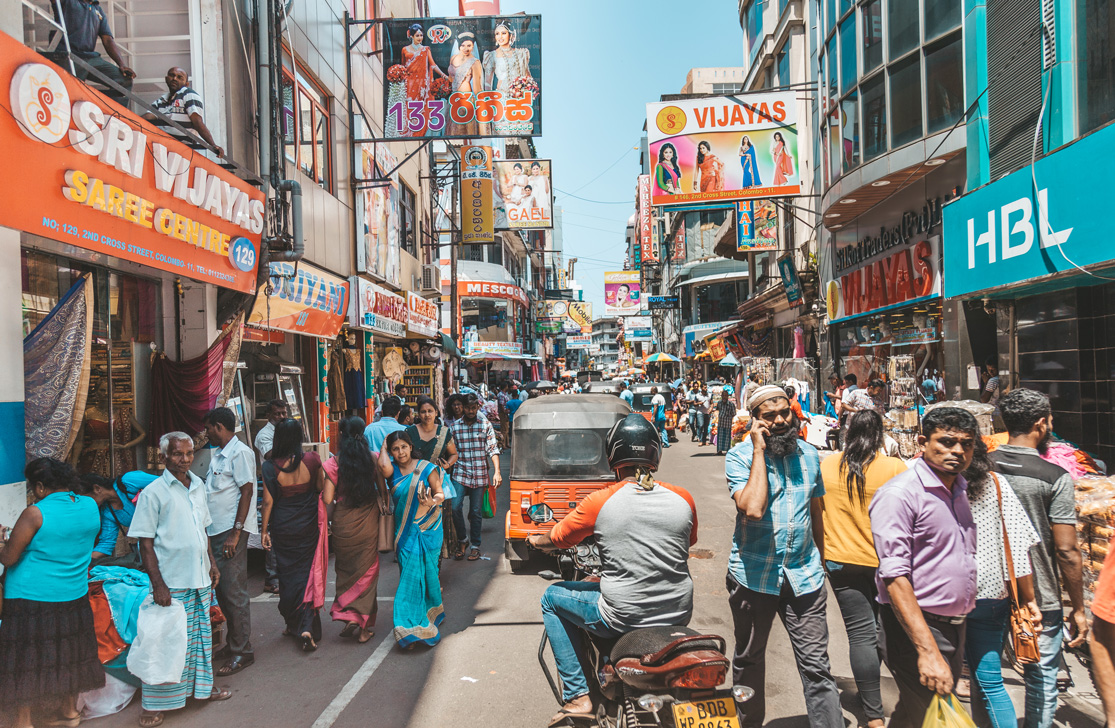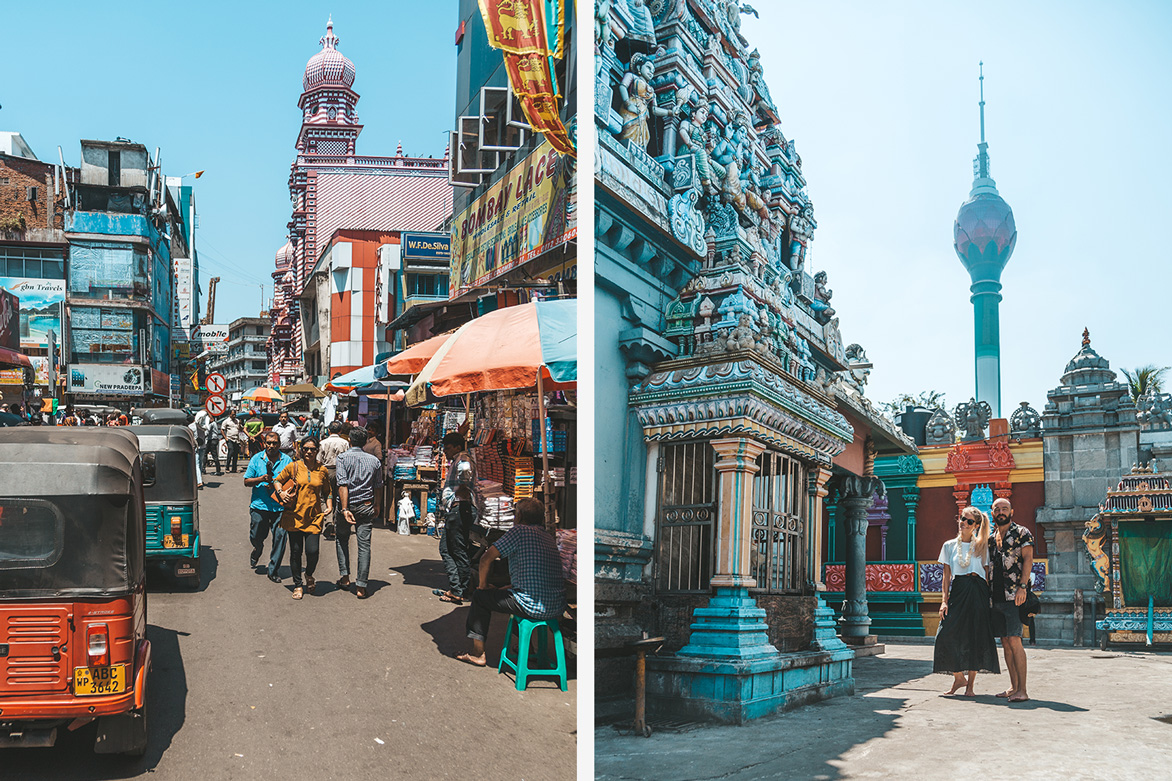 We spent 3 nights at the Shangri-La, Colombo, a 5-star hotel located in the heart of the city, between the Galle Face Green promenade and Beira Lake. The hotel was opened just 4 months before our visit and we had the chance to stay in one of its beautiful suites, overlooking the Indian Ocean. The views are, in fact, spectacular and breathtaking.
The property is gigantic. It has 500 rooms, a spa, a 24-hour gym and a beautiful outdoor pool.  As well as a few conference/event spaces, several restaurants, and a bar. Click here to book your stay at Shangri-La, Colombo.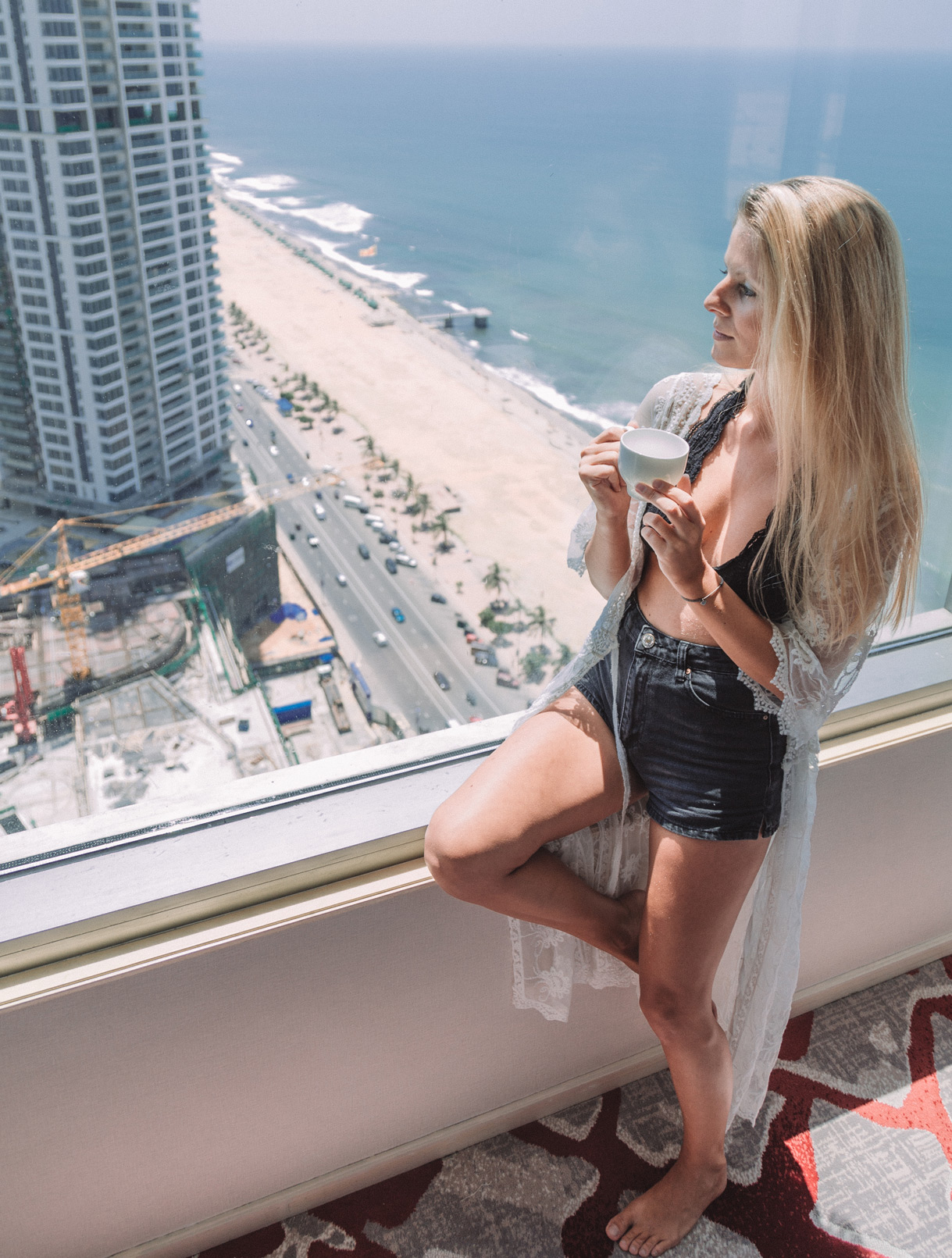 Meanwhile visiting Colombo, we also had the opportunity to enjoy some of the native-inspired cuisine and beverages created by the Celebrity Chef, Dharshan Munidasa at Kaema Sutra Restaurant. And finally, not forgetting the famous duck dish at the authentic Chinese restaurant Shang Palace. Obviously, everything was beyond delicious and mouth-watering.
[instagram url=https://www.instagram.com/p/Bgv8hLVFG_X/ hidecaption=true]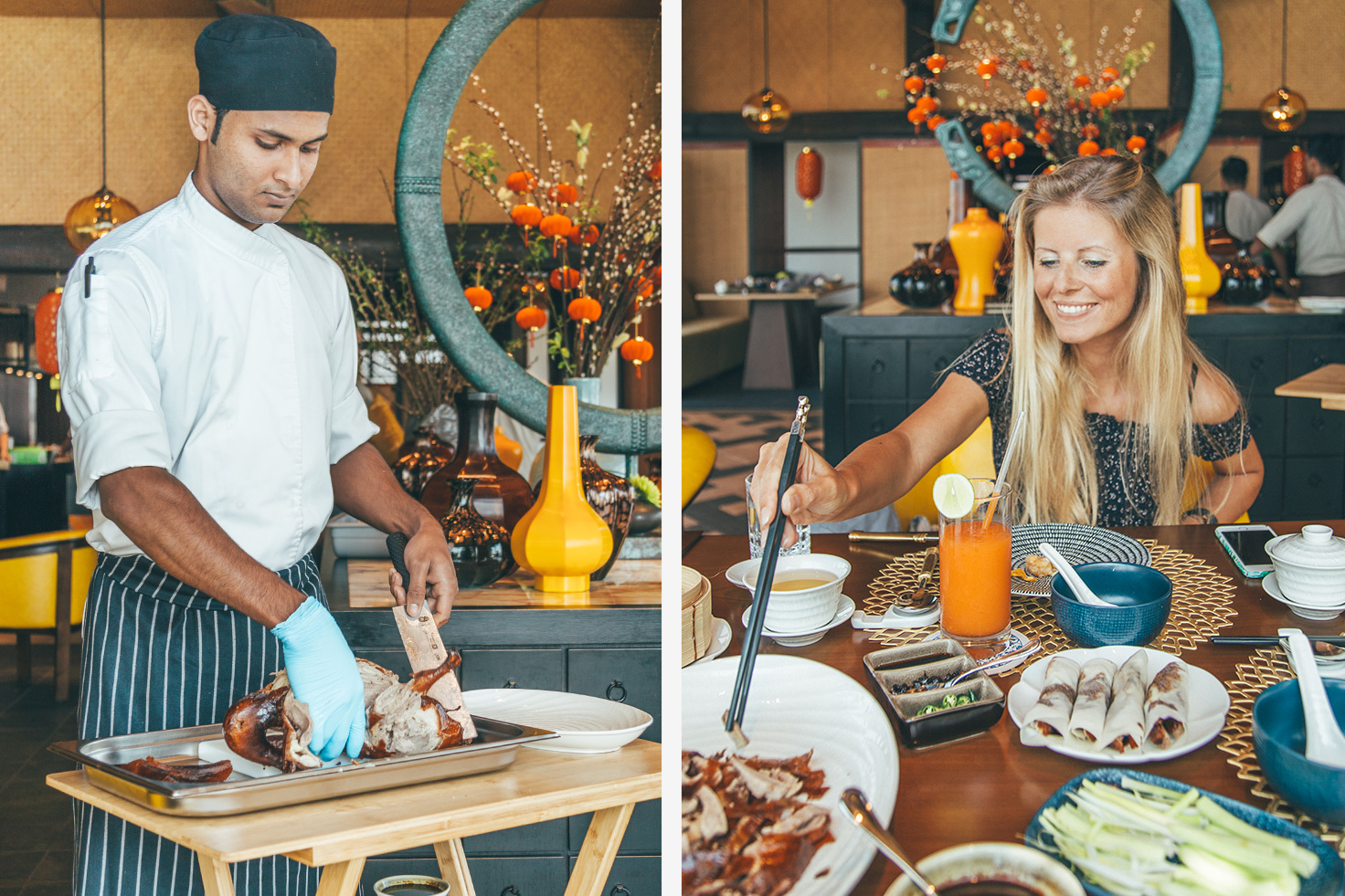 Colombo is definitely a city you should add in your travel itinerary to Sri Lanka. So better to pack your bags immediately and book your flight because this city will inspire you to explore more of this wonderful country.
This is our list of Top things to do in Colombo:
1. Take a Tuk-Tuk!
It is pretty tiring walking around Colombo as the temperatures are all year long above 30 degrees.  So that's why it is better to take a Tuk-Tuk! They are everywhere and it is very affordable as they are the main transportation for both locals and tourists in Colombo. We did the Tuk-tuk Safari tour with a local guide called "Bob Marley" and it was one of the coolest experiences we had in entire Sri Lanka. So if you are visiting Colombo, we totally recommend it.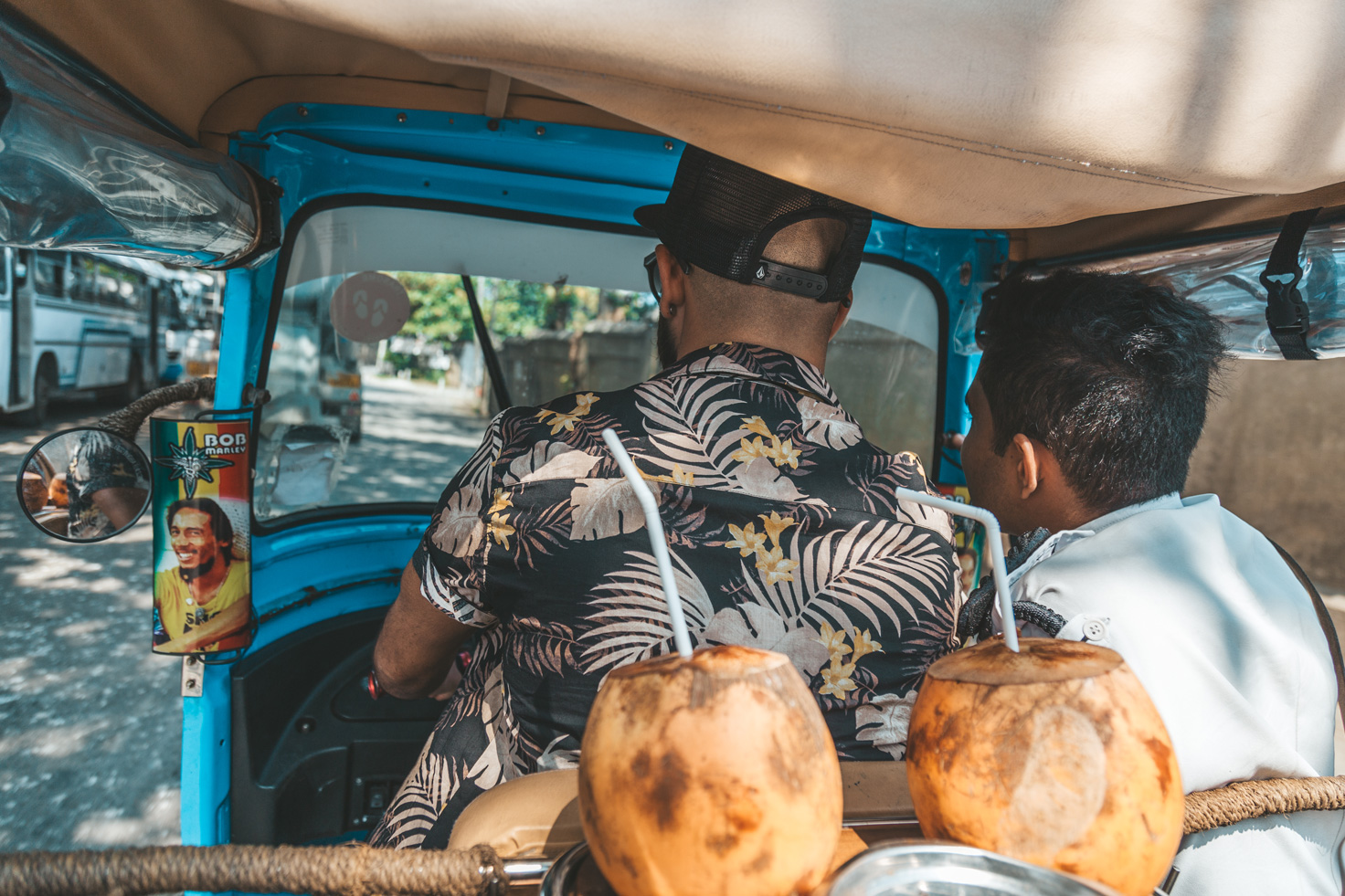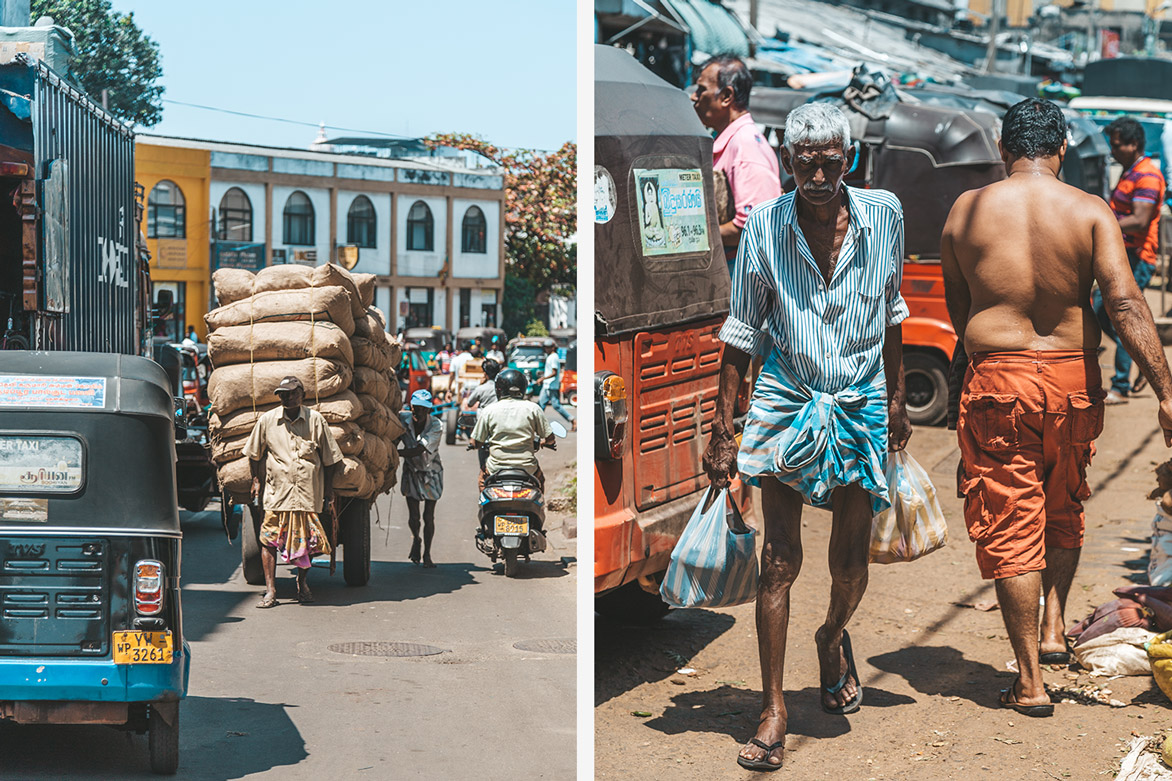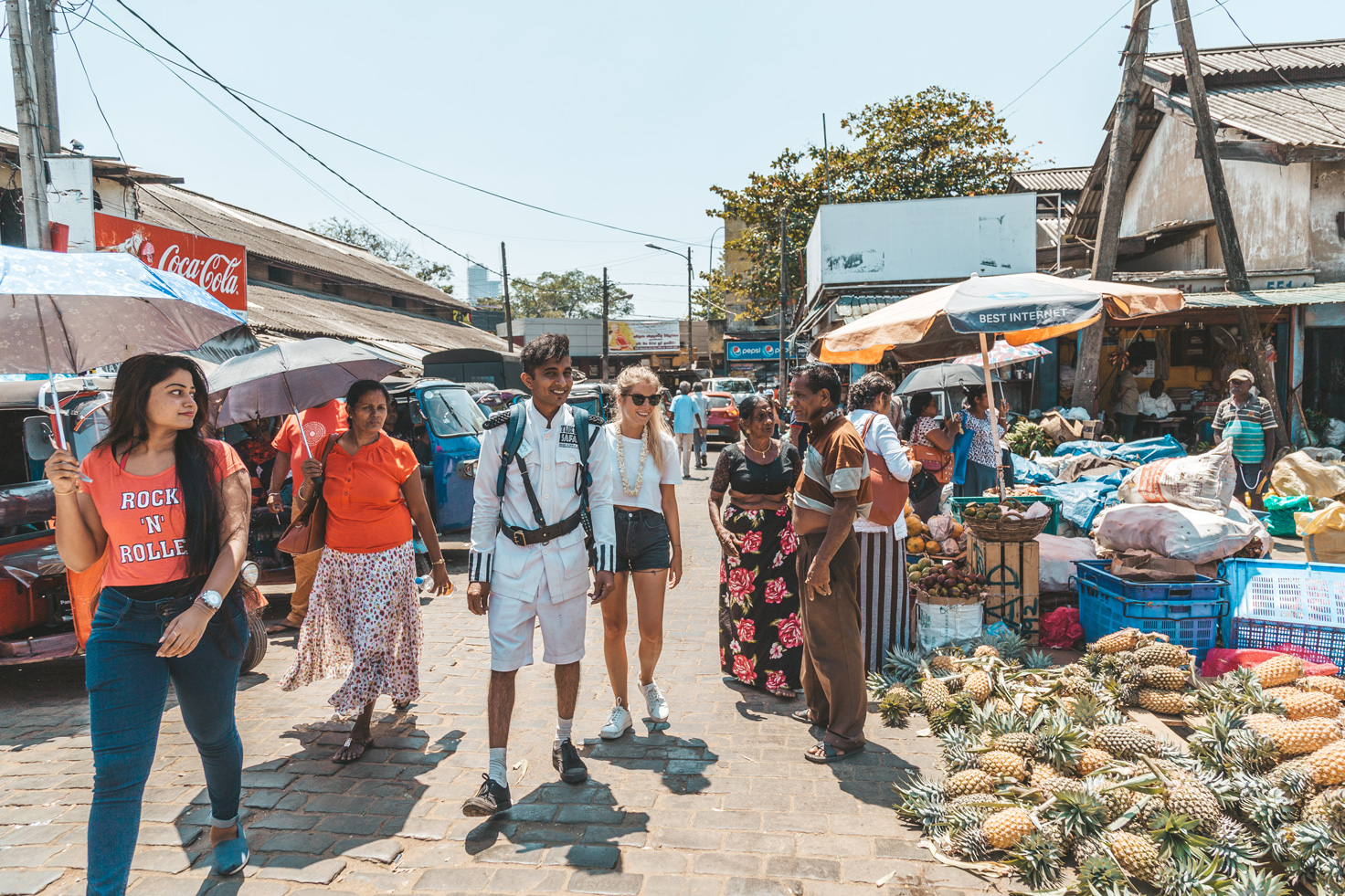 2. Visit the Temple of Sri Kailawasanathan Swami Devasthanam Kovil
This impressive building, inspired by The South-Indian architecture, is the oldest Hindu Temple in Colombo. It's decorated with beautiful bright paintings and many different statues of Hindu gods with the main god – Easwaran (Shiva) and Ganesh. During our visit, we were pretty lucky cause there was a praying ritual ceremony taking place where the Hindu priests were making offerings.
[instagram url=https://www.instagram.com/p/BgoMvo3FoTR/ hidecaption=true]
Address: 11/15, Captain's Garden Kovil Street, Colombo 10
How to get there: Take a tuk-tuk
Opening hours: 06:00 – 10:30 and 16:30 – 18:00
Entrance is free, but if you want to take photos you have to pay a little fee 🙂
Dress respectfully. If you are not prepared there is a place to rent a sarong
3. Visit the Gangaramaya Temple
This is one of the most important temples in Colombo, and it consists of several buildings. It is a place of Buddhist worship and a center of learning. The temple's architecture is a mix of Sri Lankan, Thai, Indian and Chinese and is filled with a large number of things. Some of which are really unusual and a little scary. It includes, for example, a giant elephant, Buddhist statues positioned around a central atrium and sacred Bo tree. The larger temple is a prayer and meditation sanctuary as well as a museum of religious statues, cars, antiques and jewels from around the world.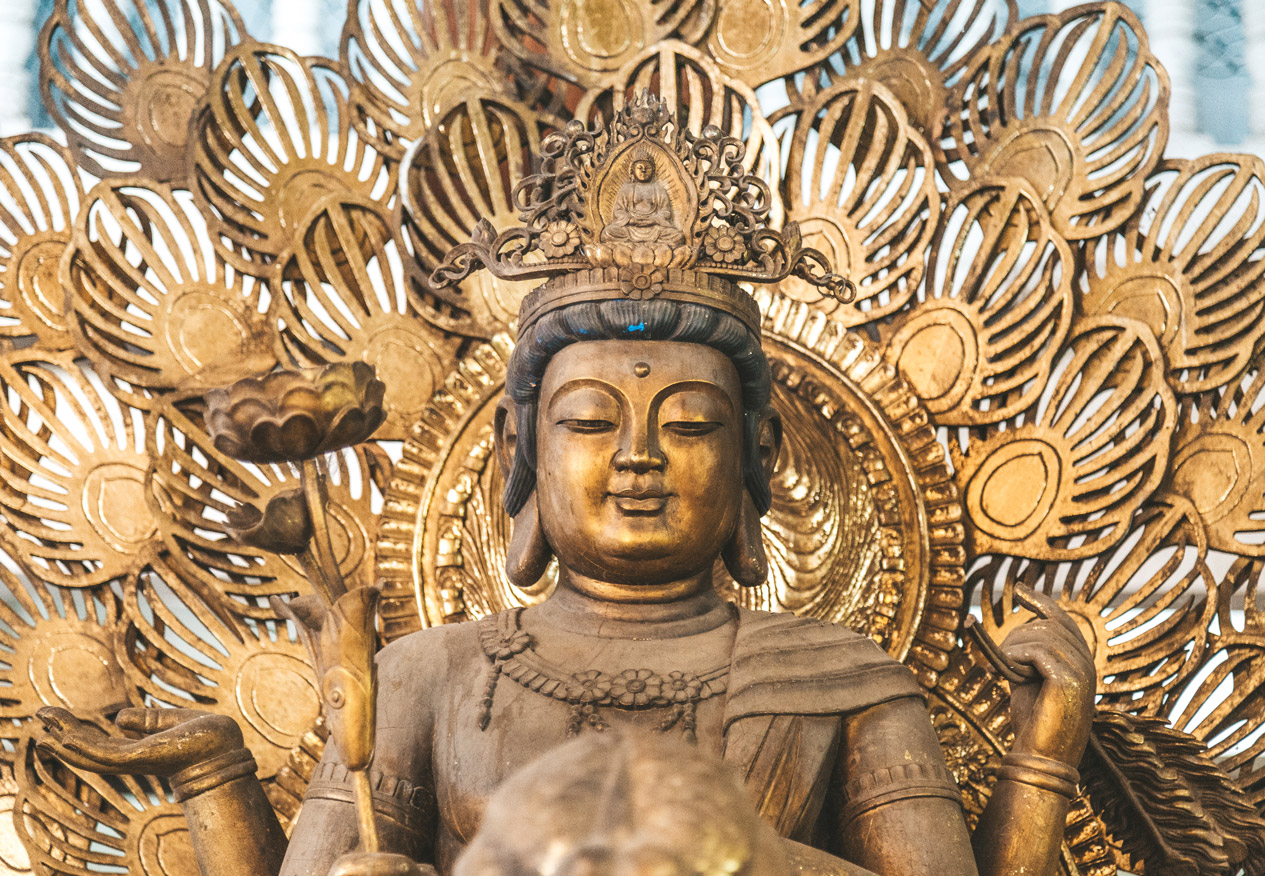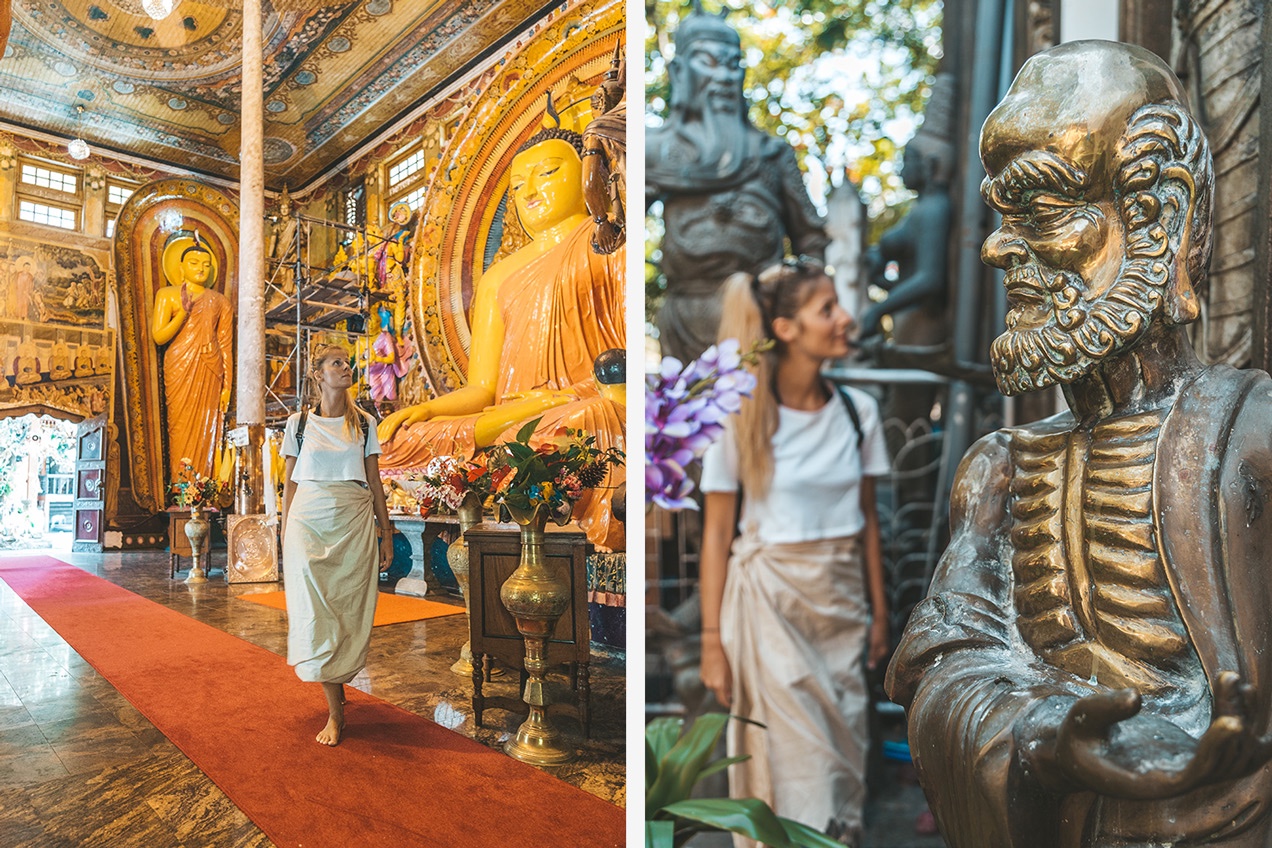 Address: 61 Sri Jinarathana Rd, Colombo 2
How to get there: Take a tuk-tuk
Opening hours: 05:30 – 22:00
Ticket price (donation): Rs100
4. Spend an evening at Galle Face Green
It is a great place for a seafront-stroll and sunset watching, especially on the weekend evenings. Galle Face Green is a large open park and promenade, created by the British in 1859. It covers 13 acres between Galle Road and the Indian Ocean and it gets packed with local families, street food vendors and groups of kids flying kites. This spot is indeed the right place to spend and enjoy a chilled afternoon.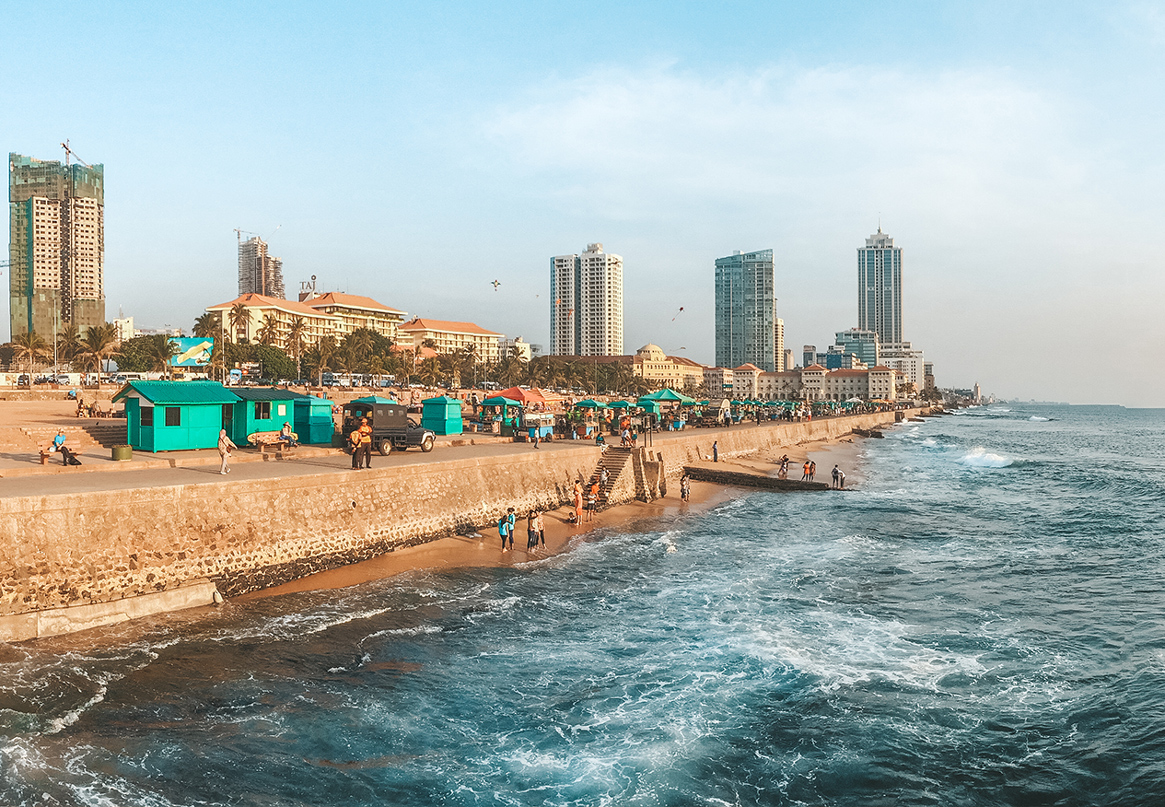 5. Pass by The Streets Of Pettah
Pettah neighborhood is one of the oldest shopping districts of Colombo and walking around in this area is a total adventure. The streets are full of sound, smells, and people. With this in mind, we decided to visit it by tuk-tuk and, it was a great choice because the driver made us feel like a local. We were passing hundreds of shops, stalls, markets and religious buildings like Jami Ul-Alfar Mosque (Red Mosque). If you want to do some shopping meanwhile visiting Colombo, this is the place to go.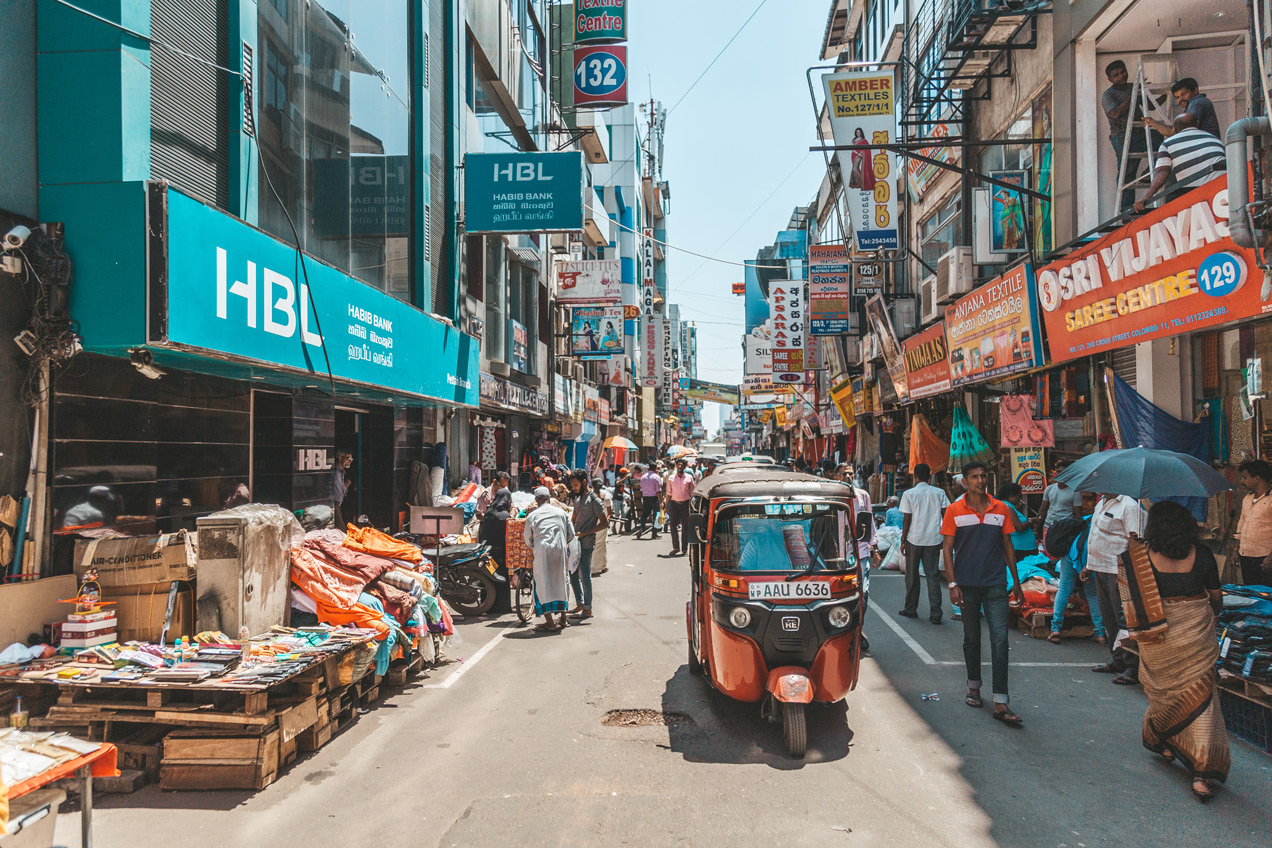 6. Visit a Local Market
One of our biggest joys of traveling is visiting the local markets. Given that we believe they hold a lot of secrets of many cultures. We are not sure where exactly was located this one, but the diverse smells, the halls full of colors and friendly, smiling vendors gave us a beautiful and unforgettable experience.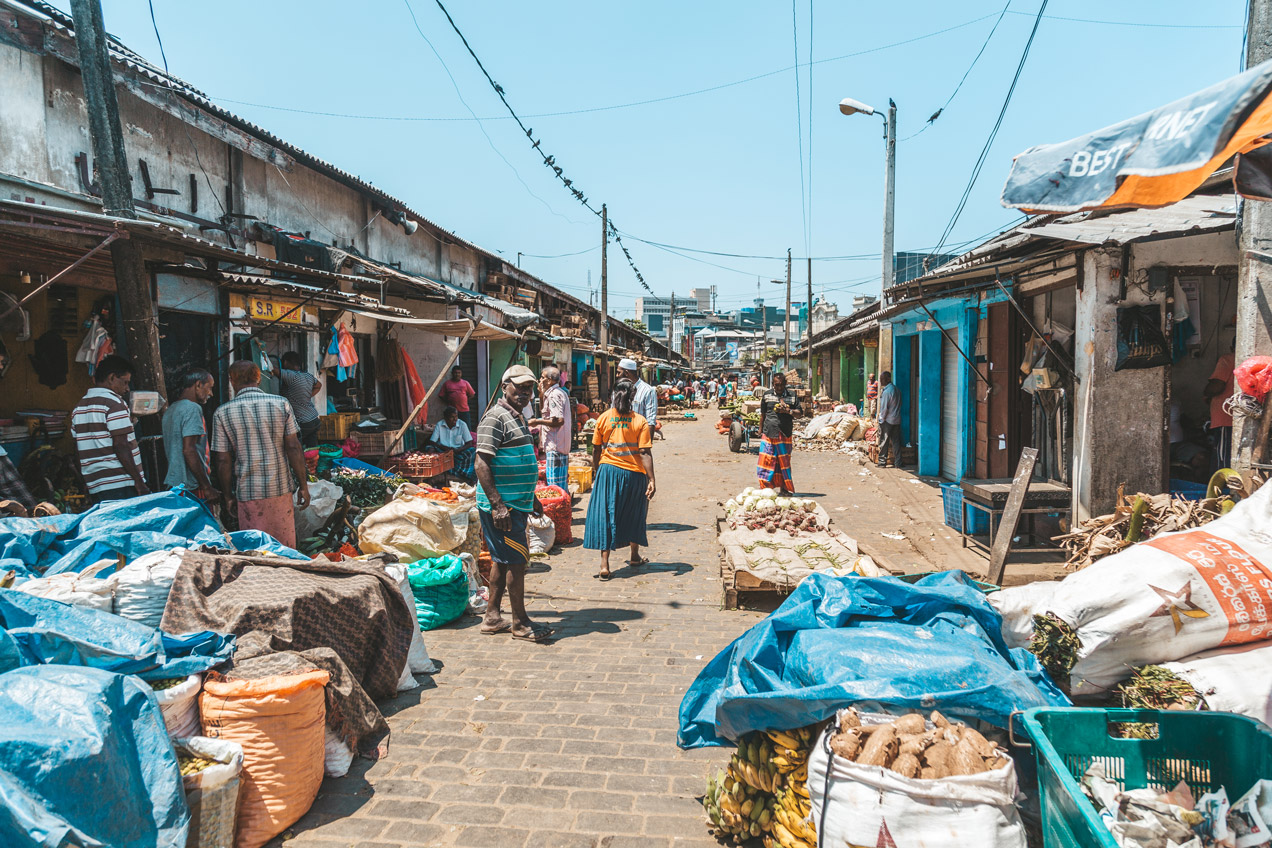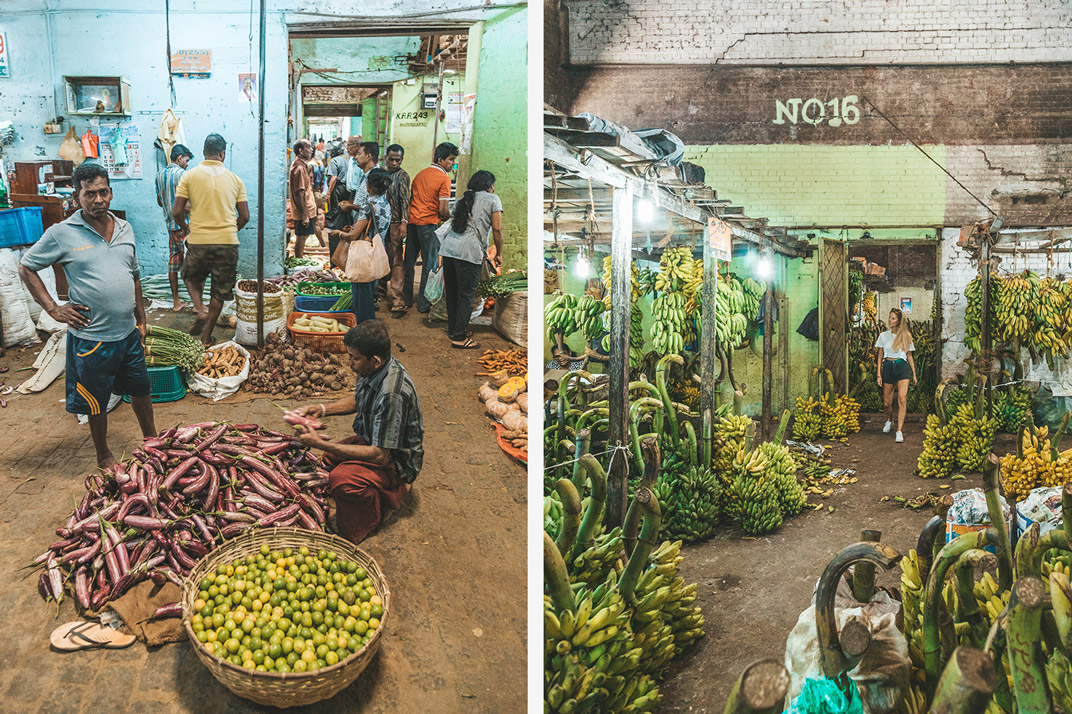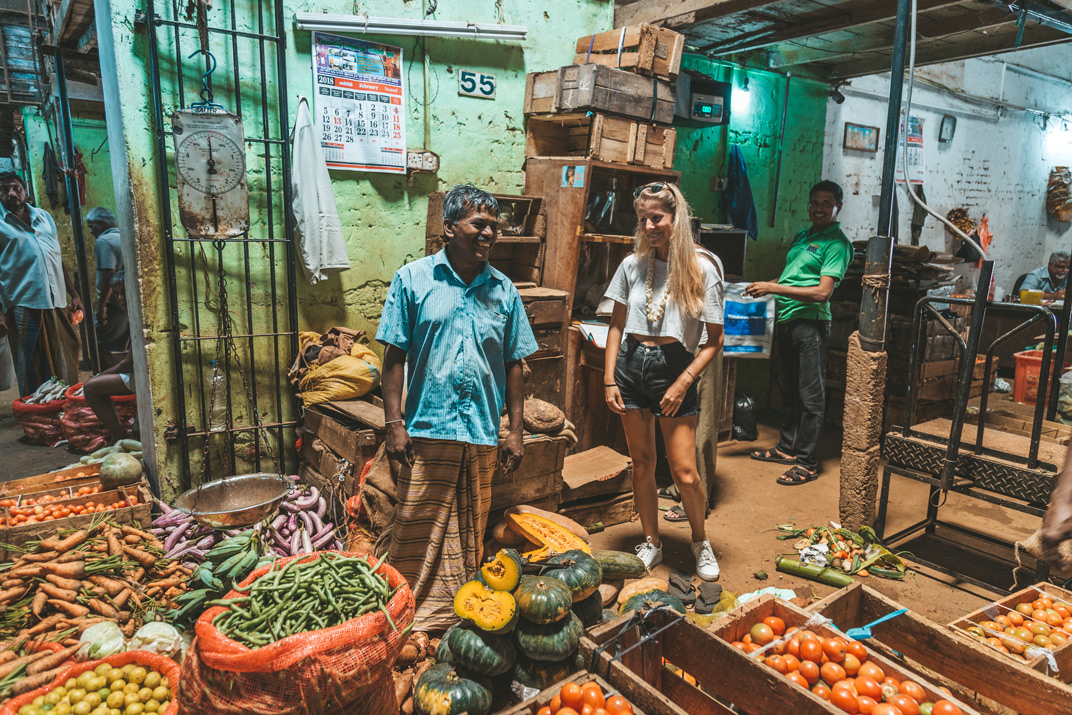 Colombo is the gateway city to discovering the rich culture, wildlife, mountains and beaches that make Sri Lanka so unique and Shangri-La Hotel, Colombo was the perfect start for our first time in this beautiful country. Thank you for having us.
If you are already visiting Colombo and exploring this part of the world, so why not fly to the Maldives and travel to this paradise on earth? It's only one hour away from Sri Lanka. 😉