Chiang Mai – The Rose of the North
It was a long travel from Ko Tao to Surat Thani airport but a quick flight to Chiang Mai. The second largest city in Thailand, becoming increasingly popular among overseas travelers as word spreads of being a cool and charming city with a huge artistic scene, beautiful landscapes, admirable temples and plenty of stuff to do.
As usually, we avoided the private taxis (150 baht, around 4 euros) and grabbed a public one (60 baht) to go inside of the ancient city walls, old town.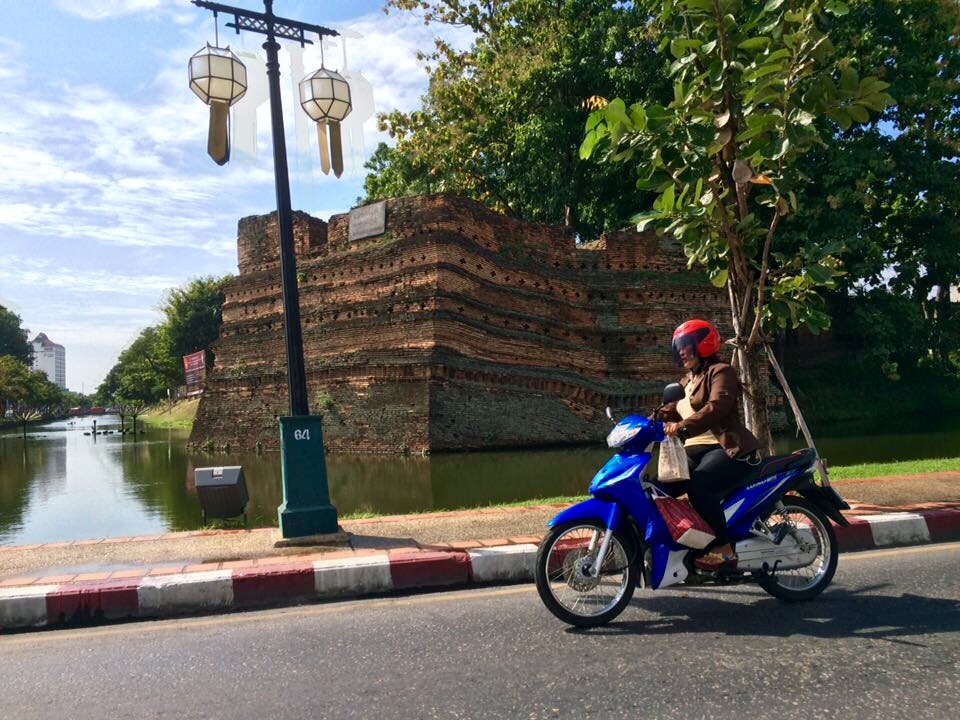 From several budget places on the area, we choose to stay at Pakinai guesthouse
(250 Baht around 8 euros a night) near The North Gate Jazz Club where we end up our first night listening to musicians from different nationalities. Strangers who become friends in the passage of jazzy tunes and cheap "Chang" beer. It was definitely a cheerful welcome to the north!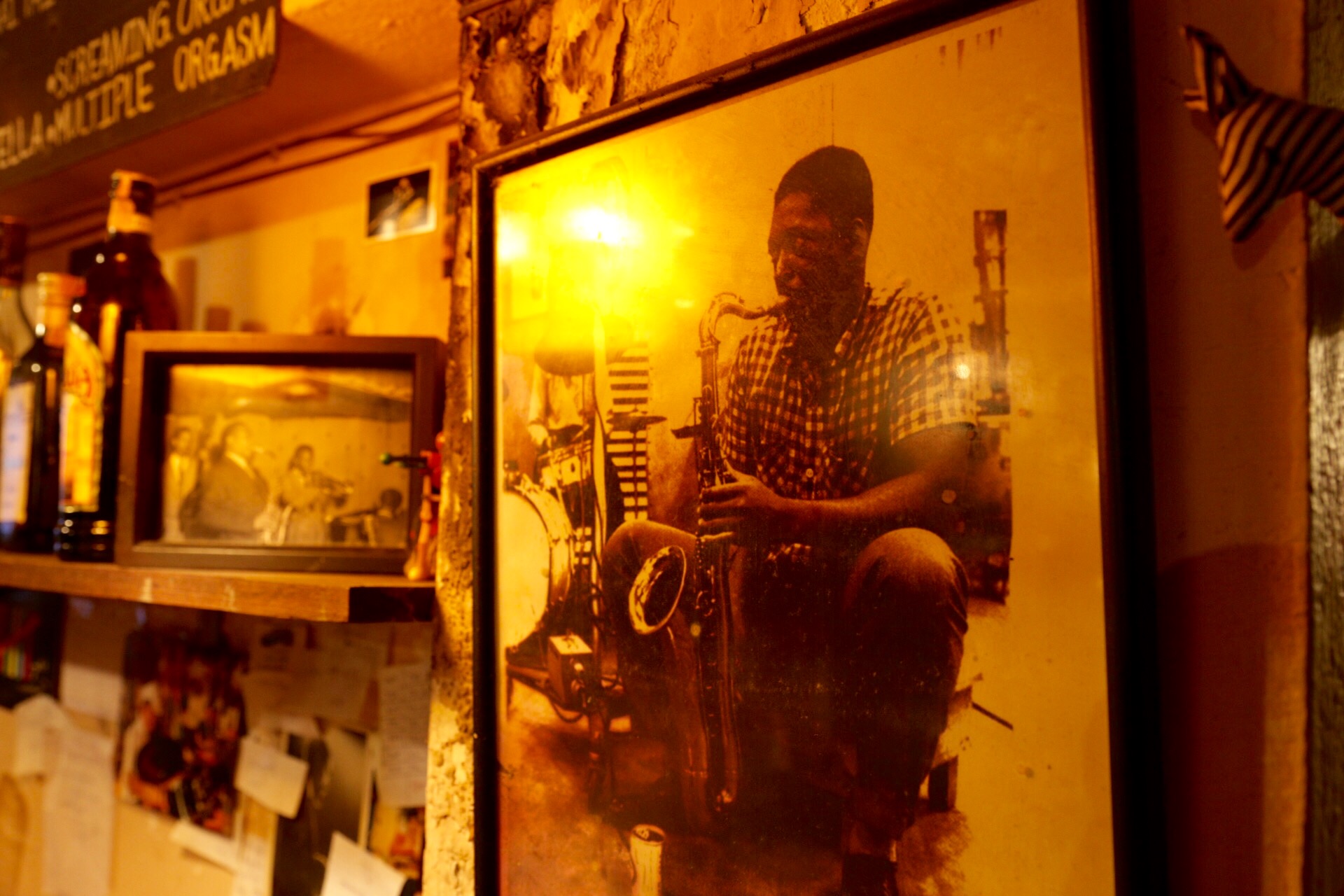 On the next day, we rented a motorcycle for 150 baht and drove about 30 min till Tiger kingdom, one of the biggest tourist traps in Chiang Mai.
After paying a big fee there's the choice to interact with different age groups of tigers. We opted for the smallest ones since we were not so enthusiastic about the fact of paying so much money to promote this kind of attraction.
For some can be the most thrilling and unforgettable experience to be with big cats from so close but for others really disappointing and sad to see them in small cages.
We spent 15 min with the baby tigers and was not worth it, better to see them playing free where they belong.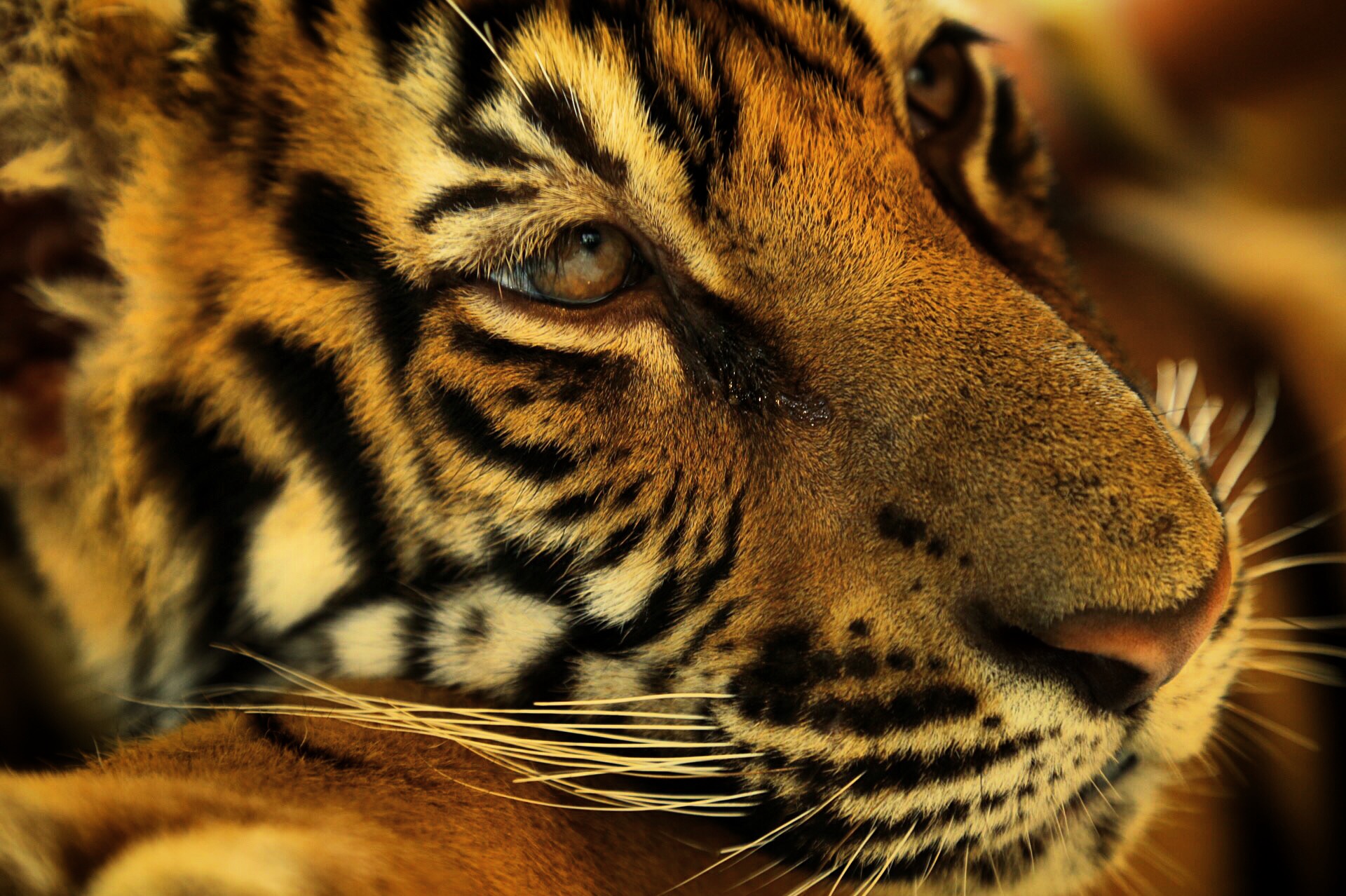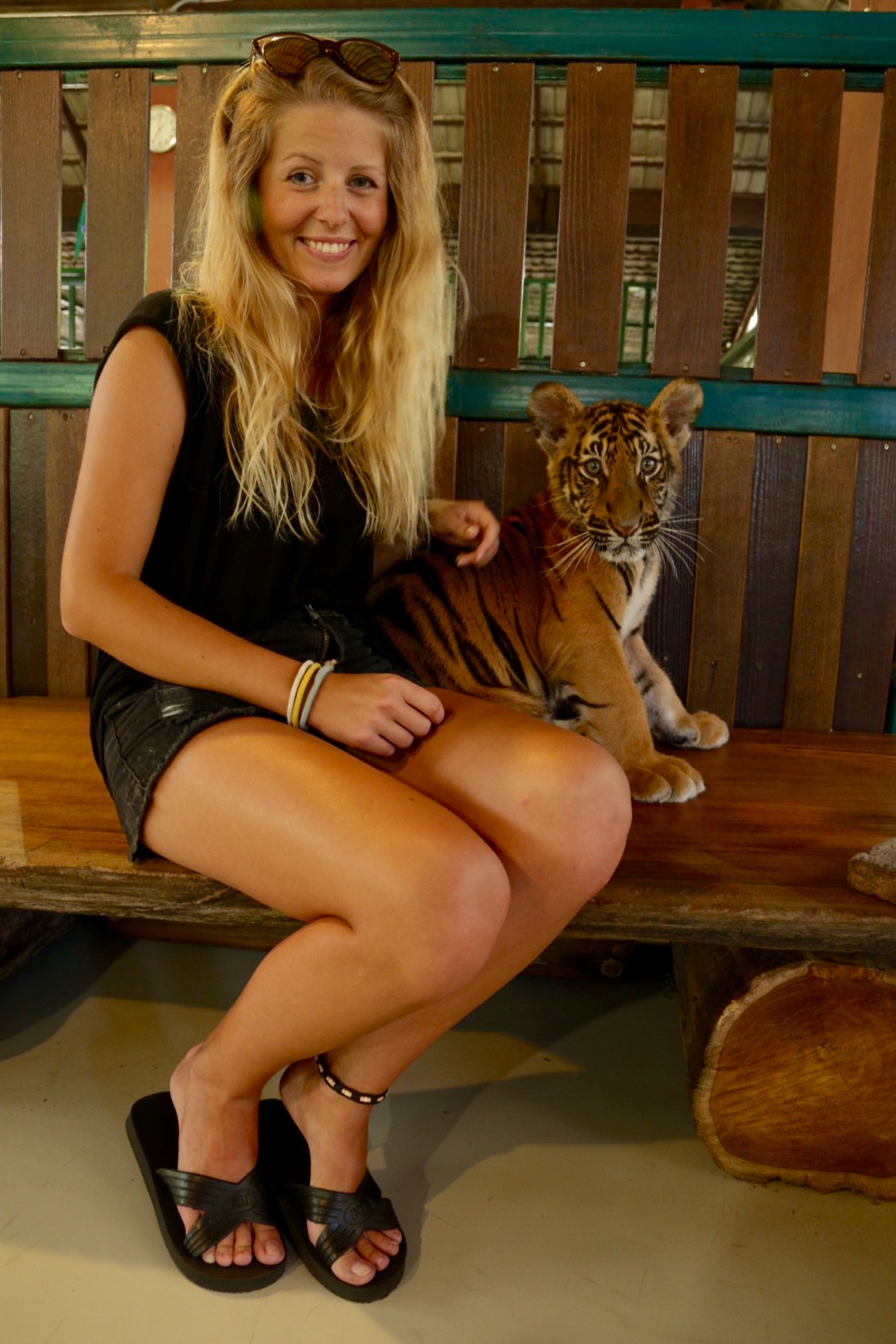 When we went back to the old town we visited a Buddhist temple called Wat Chedi Luang, also known as the "Jedi Luang" or "The temple of the Great Stupa". It was quite impressive to walk around of it and appreciate its ancient architecture.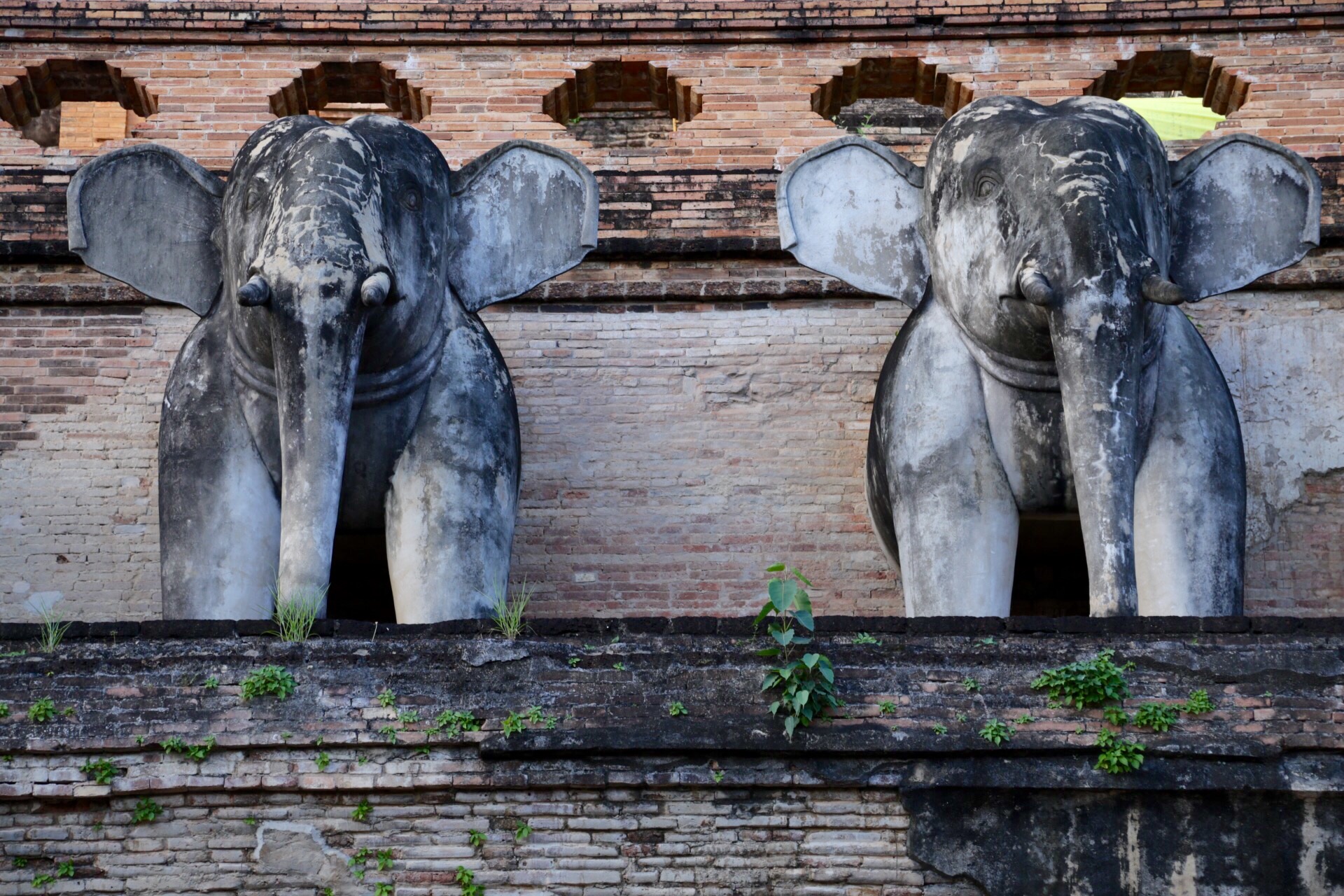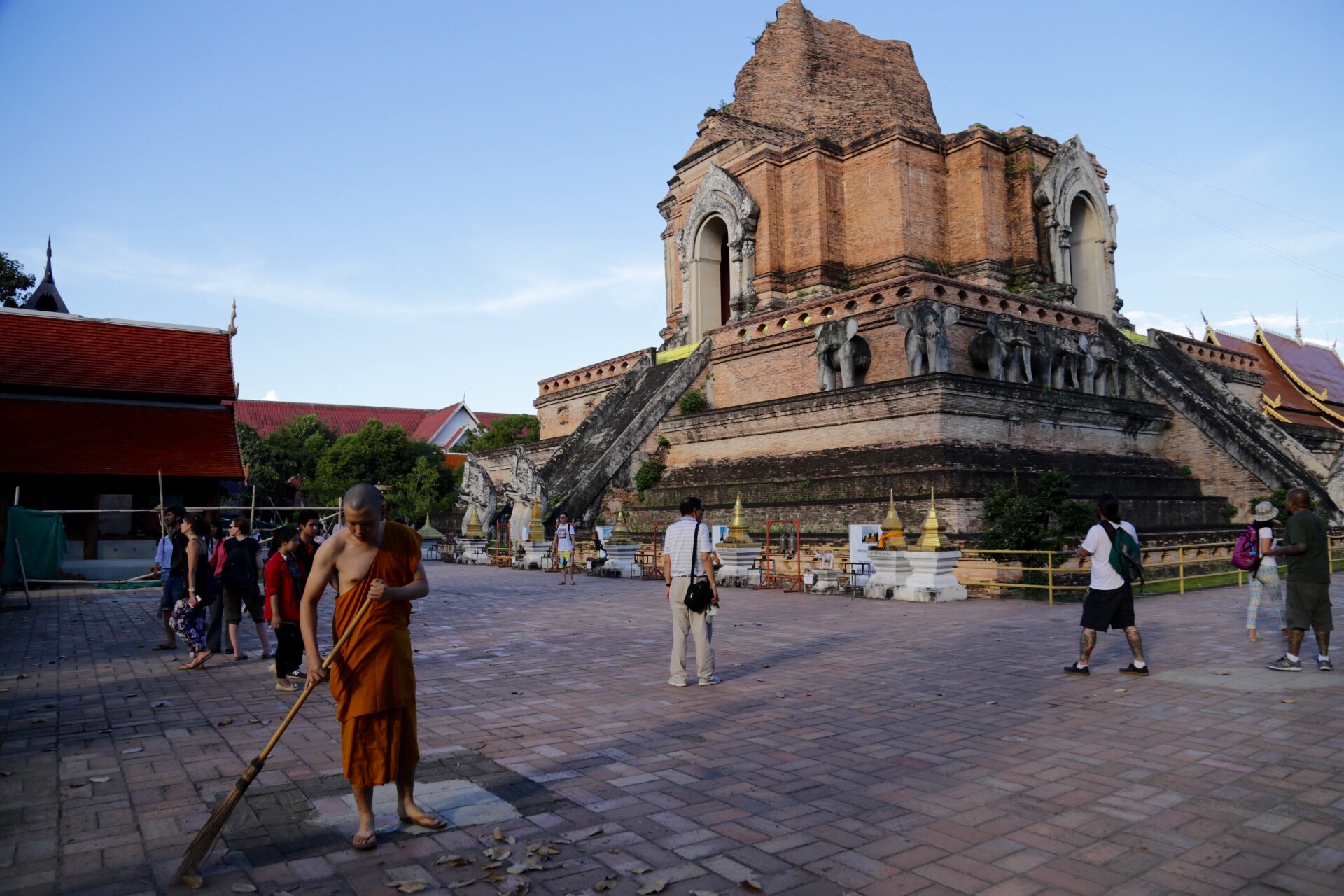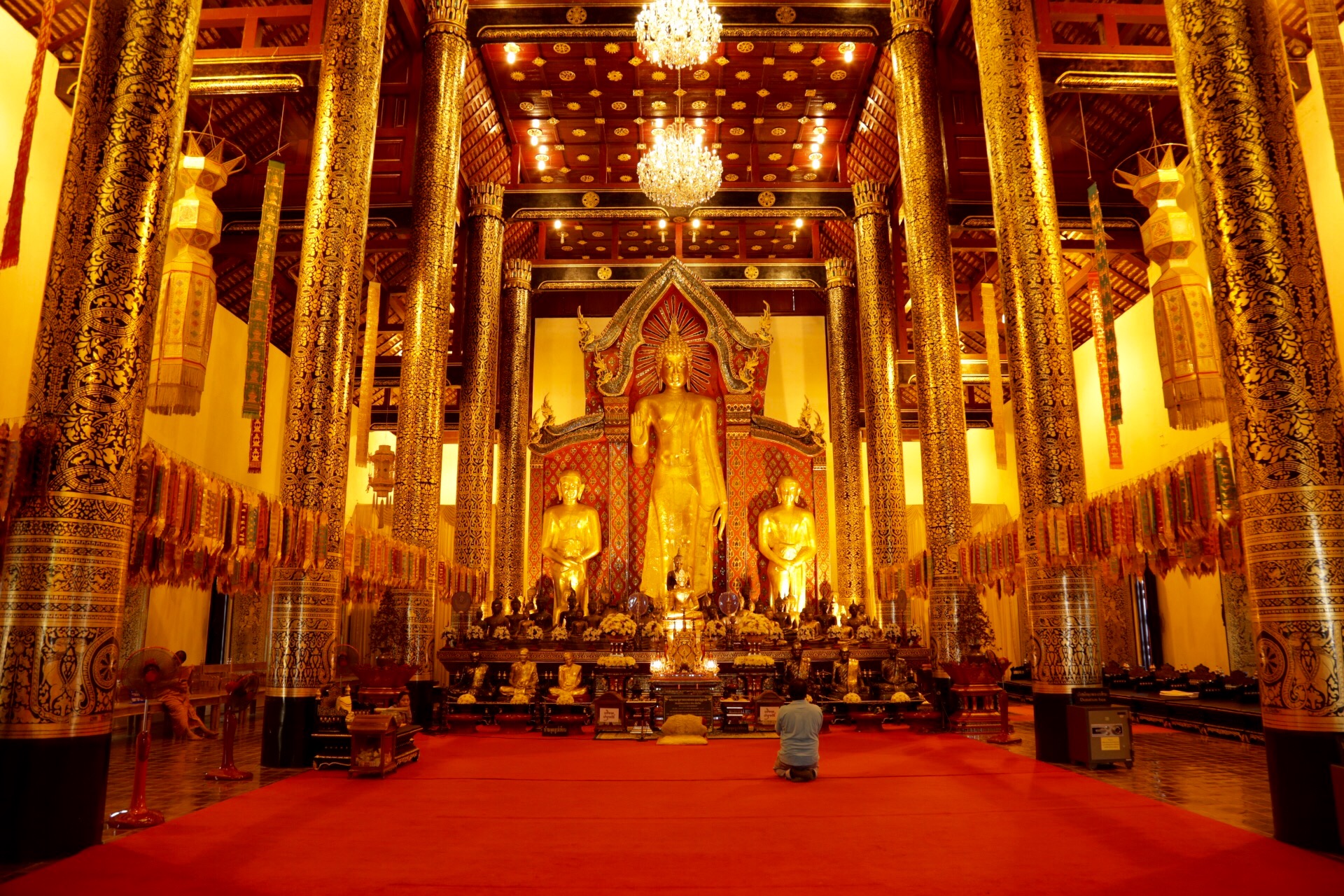 The highlight of Chiang Mai came on the third day. After a long research about elephant camps we found one which suited our budget and philosophy. Elephant Rescue Park set as a paradise for homeless and mistreated elephants.
They have three tour options:
– Serene boutique elephant care.
– A memorable caring experience.
– Amazing full day program.
(For more info check their website, here.)
We picked the second option, a half day program with feeding, bathing and walking with the elephants.
Wow!!!What an amazing experience.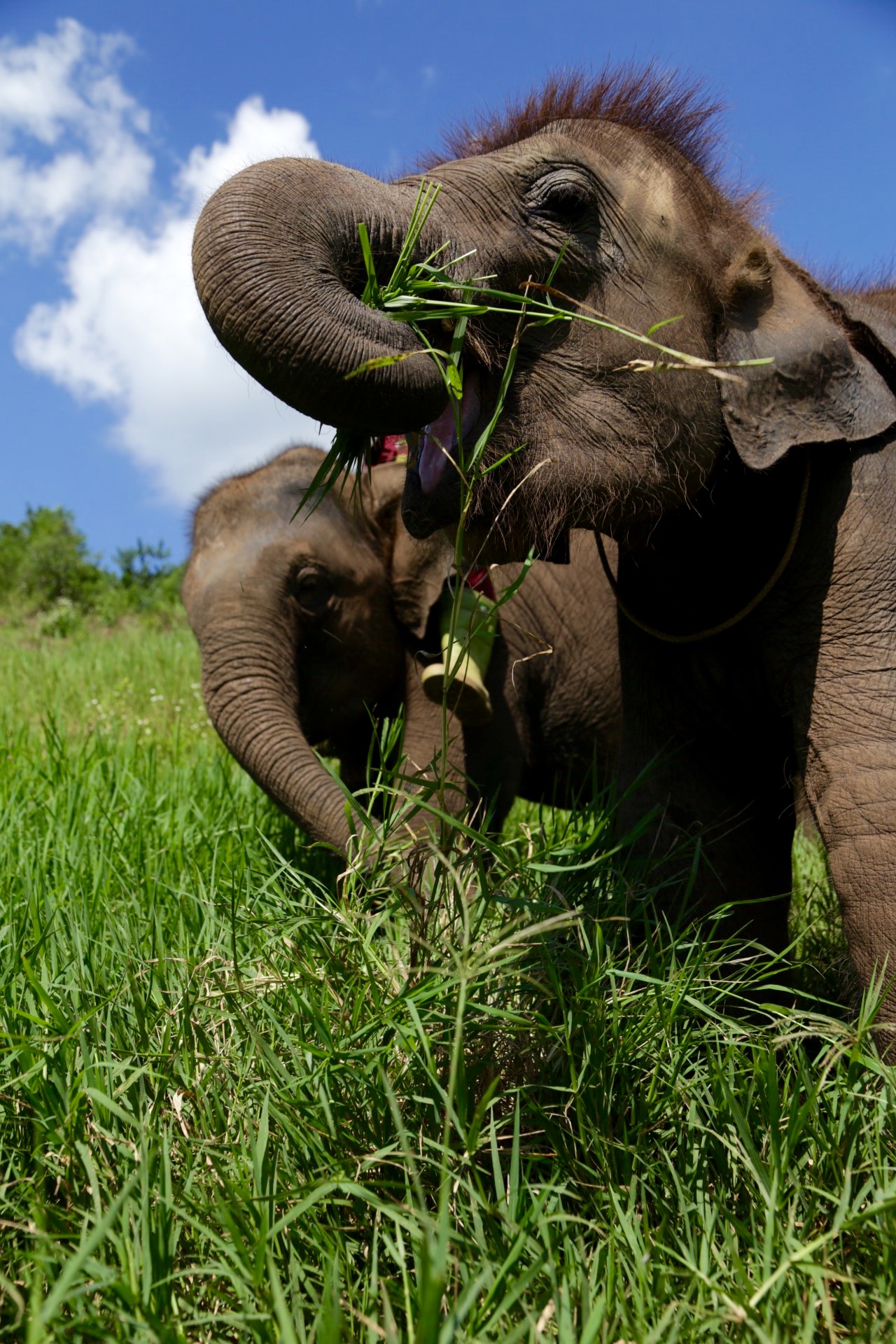 Our Thai guide, Mr. Apichit (Kid) picked us up at our hostel around 8:30AM, welcoming us with enthusiasm and with a warm Spanish "saludo".
On our way, we stop at the fresh market to buy food for the elephants, meanwhile, Kid introduced us about Thai food and elephant nutrition.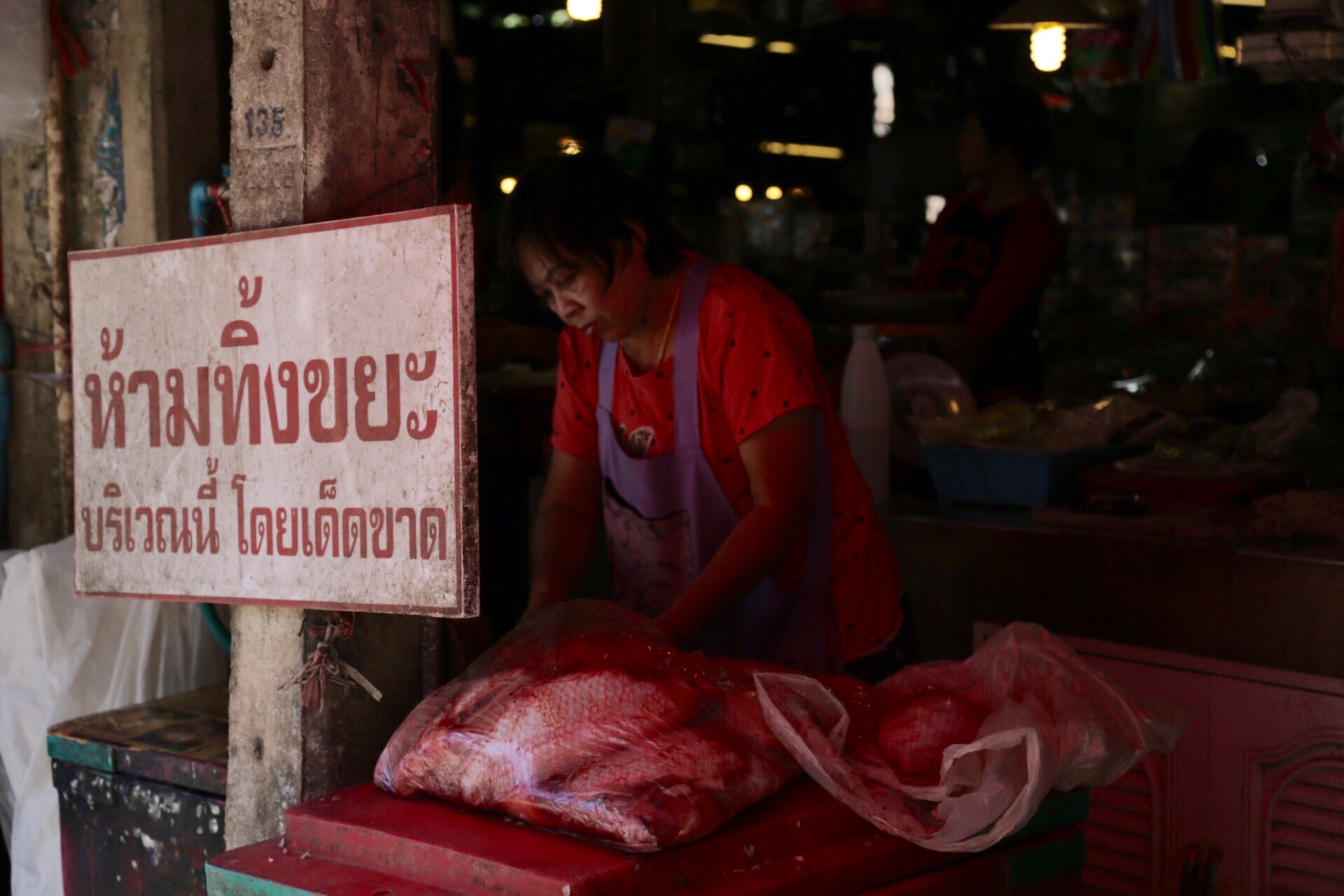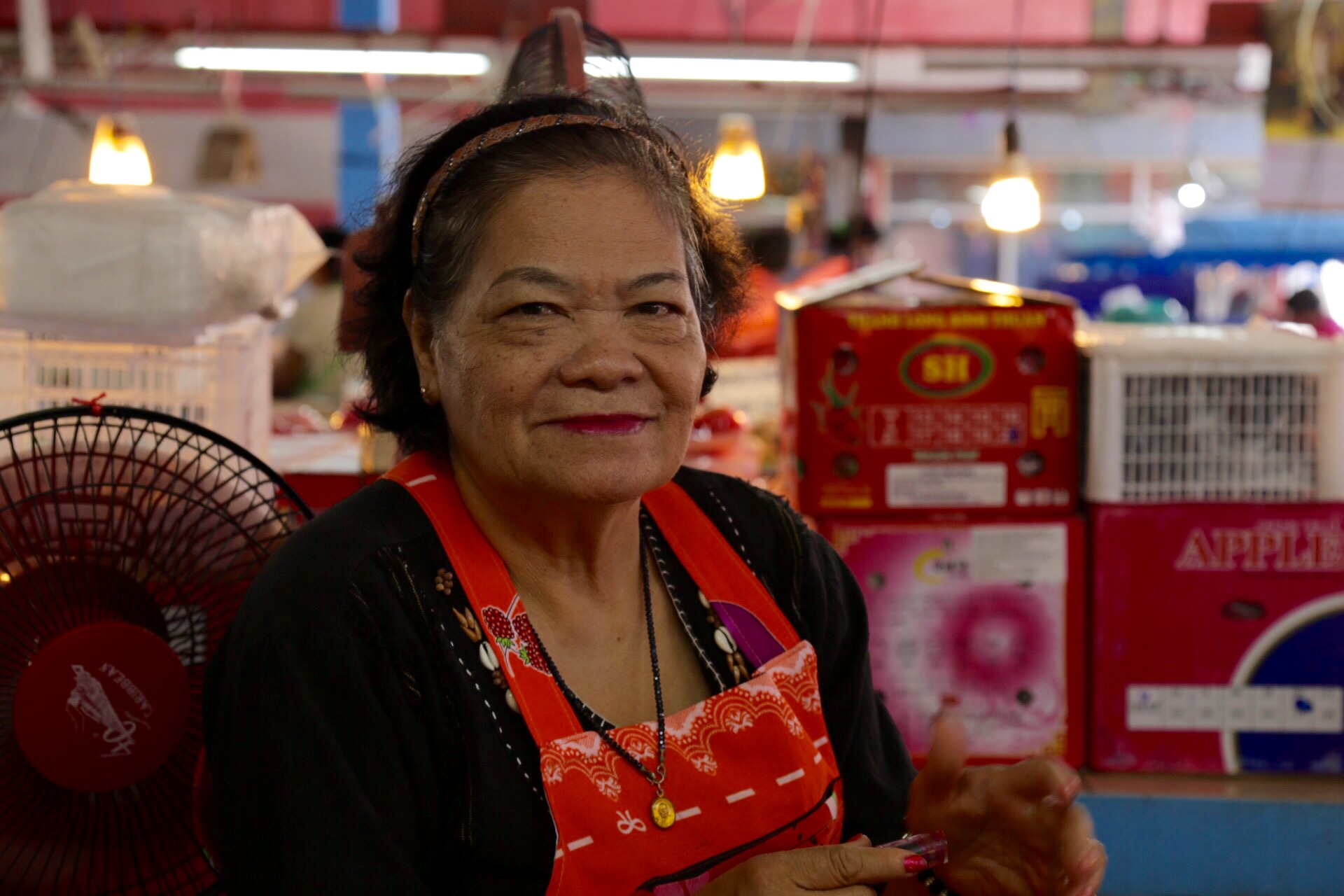 At the camp, we changed our clothes and received a valuable lecture about elephants history and mahout (elephant keeper) life.
For example, how to distinguish Asian elephants from the African ones?
Kid said "There are key physical features that make these two species relatively easy to tell apart. The ears, tusks and the head shapes. African elephants have larger ears, more rounded heads and with a single dome. Asian elephants have a twin domed head with an indent in the middle." or "elephants are so dependent of their mahouts, they have to be checked all the time, even during sleeping hours."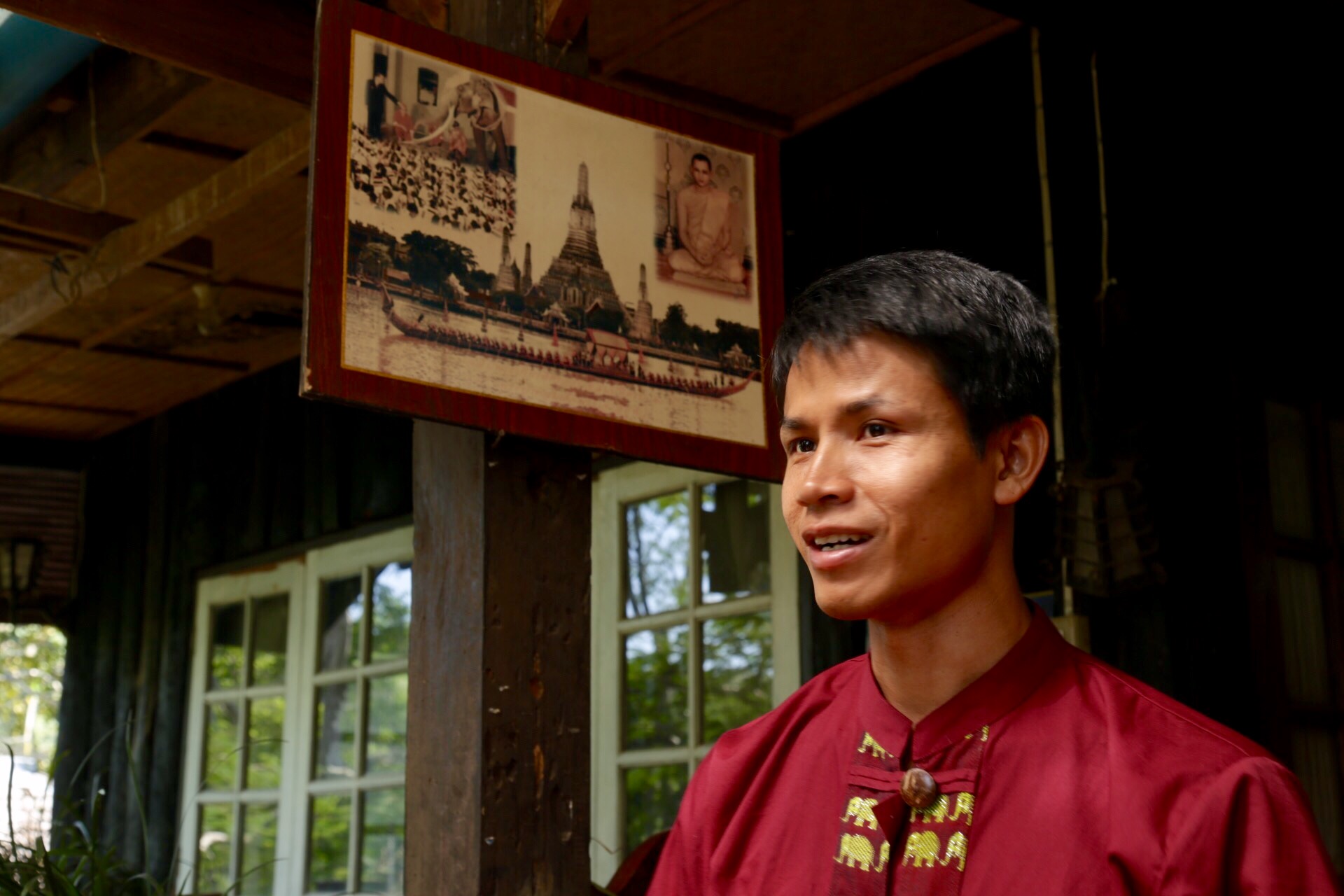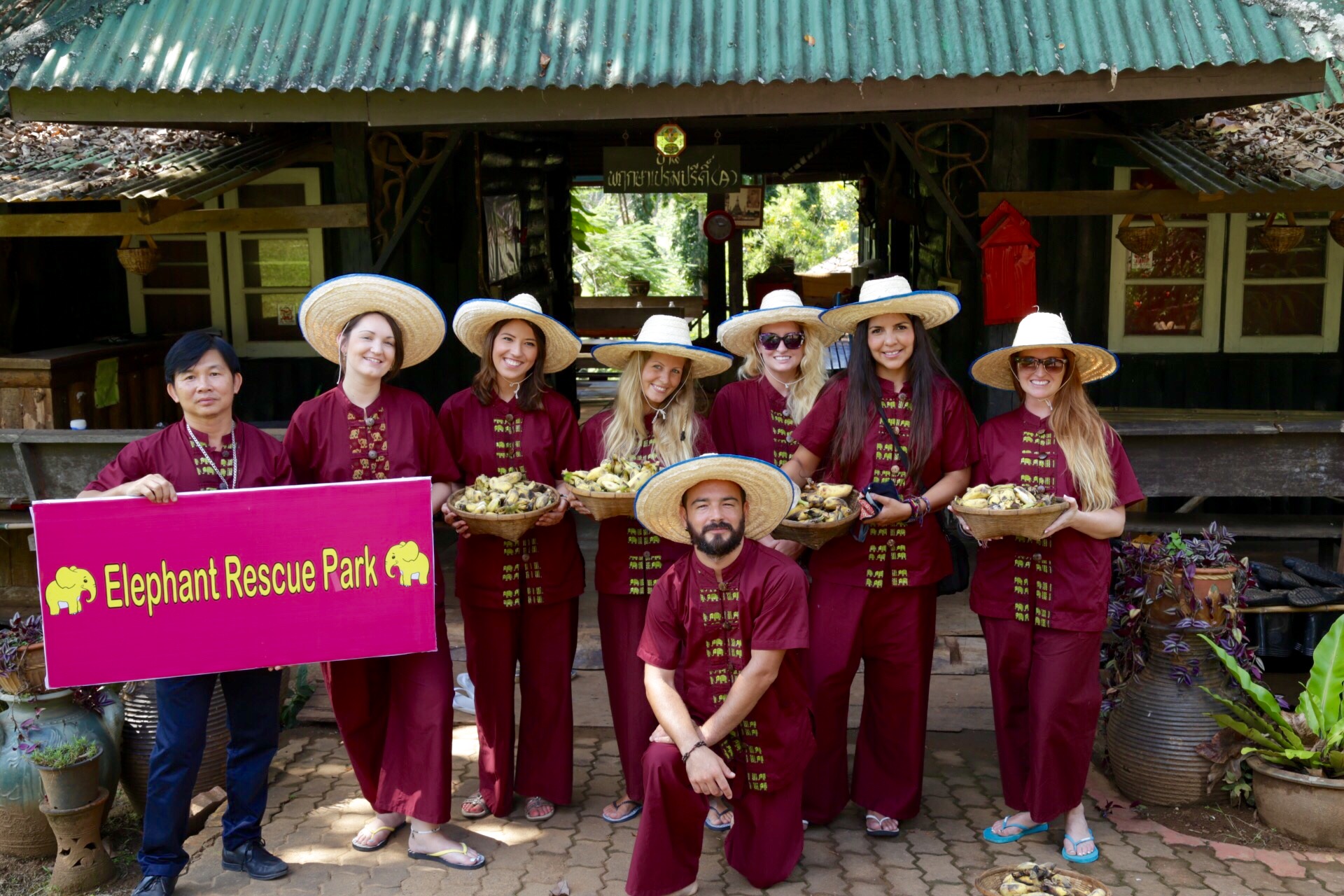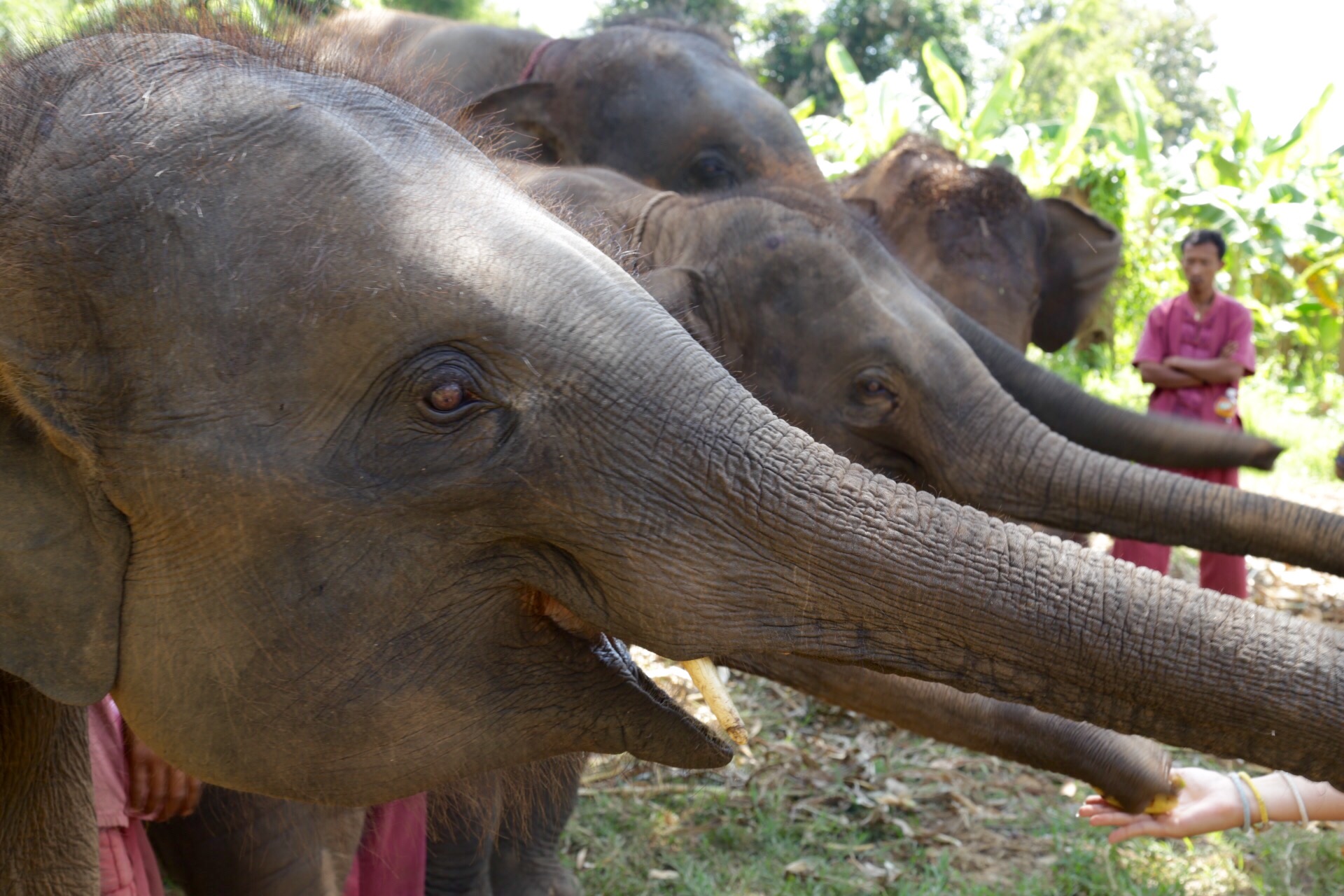 There we were face to face with the elephants ready to feed them with bananas and dates.
First we had to salute them with the Thai wai, a slight bow with the palms pressed, saying all together "sawadi kha" (women) "sawadi khap" (men), they immediately reacted with courtesy by kneeling.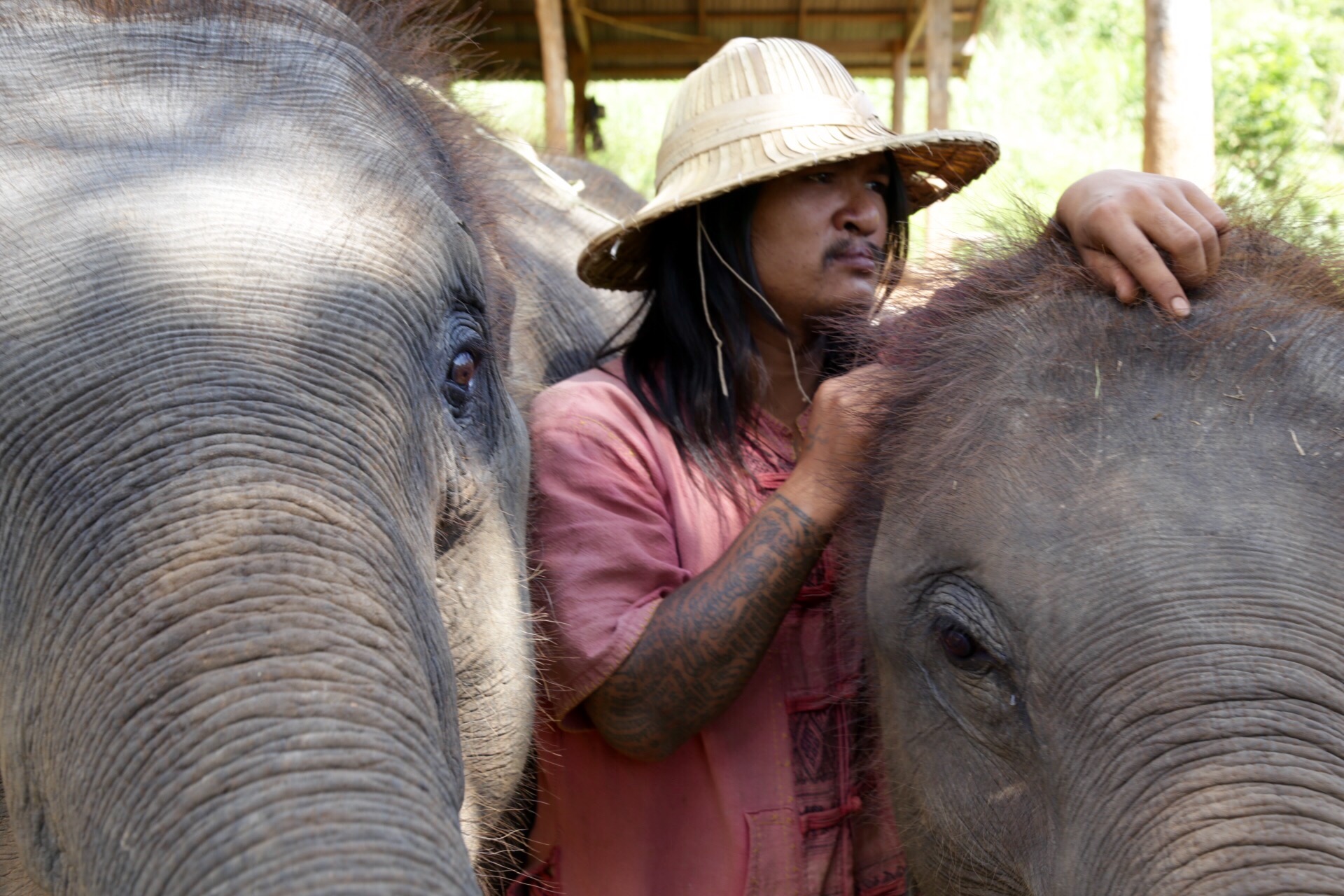 With their mahouts always close, we took a short distance ride through the park hills right before arriving to the huge "swimming pool" specially made for them.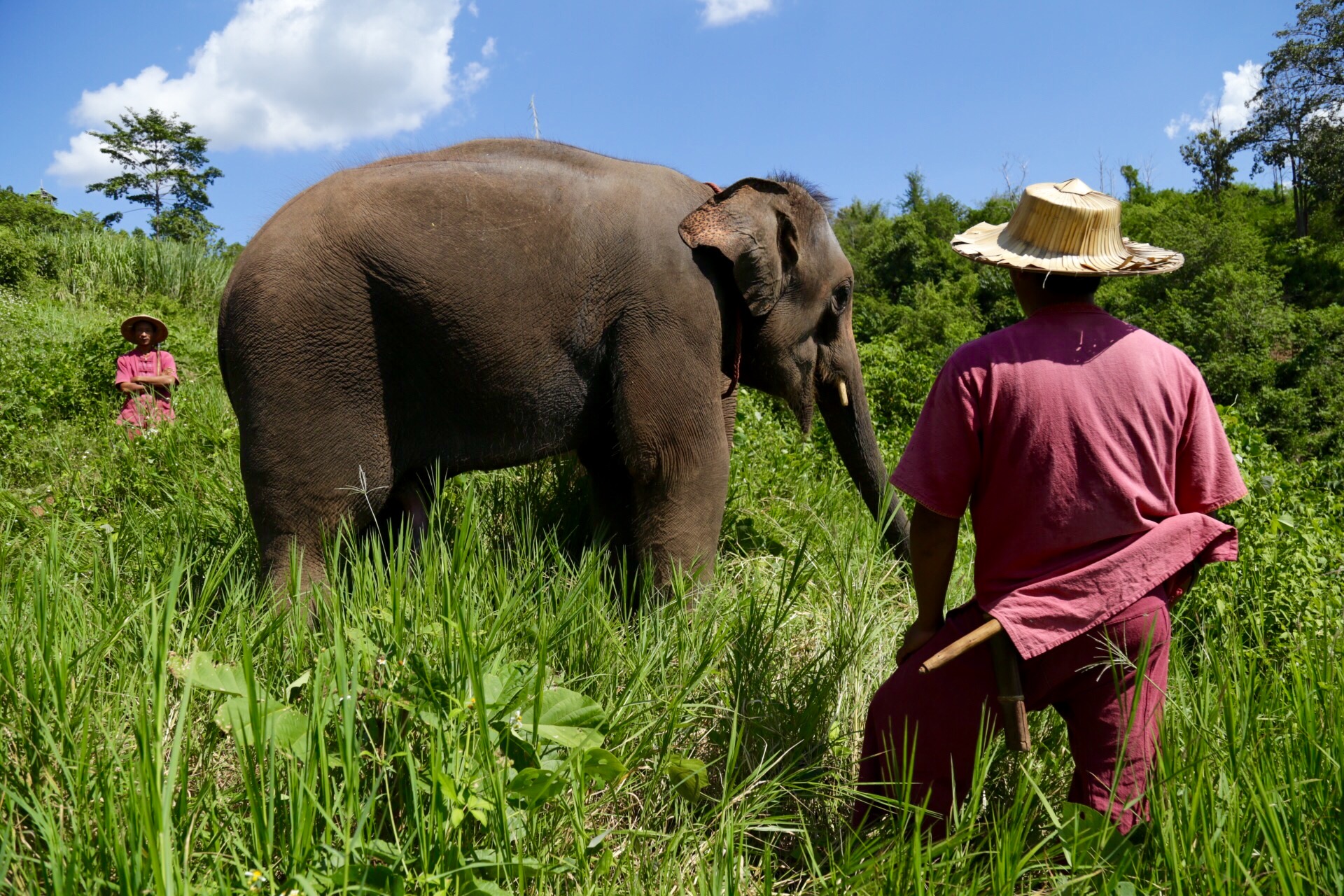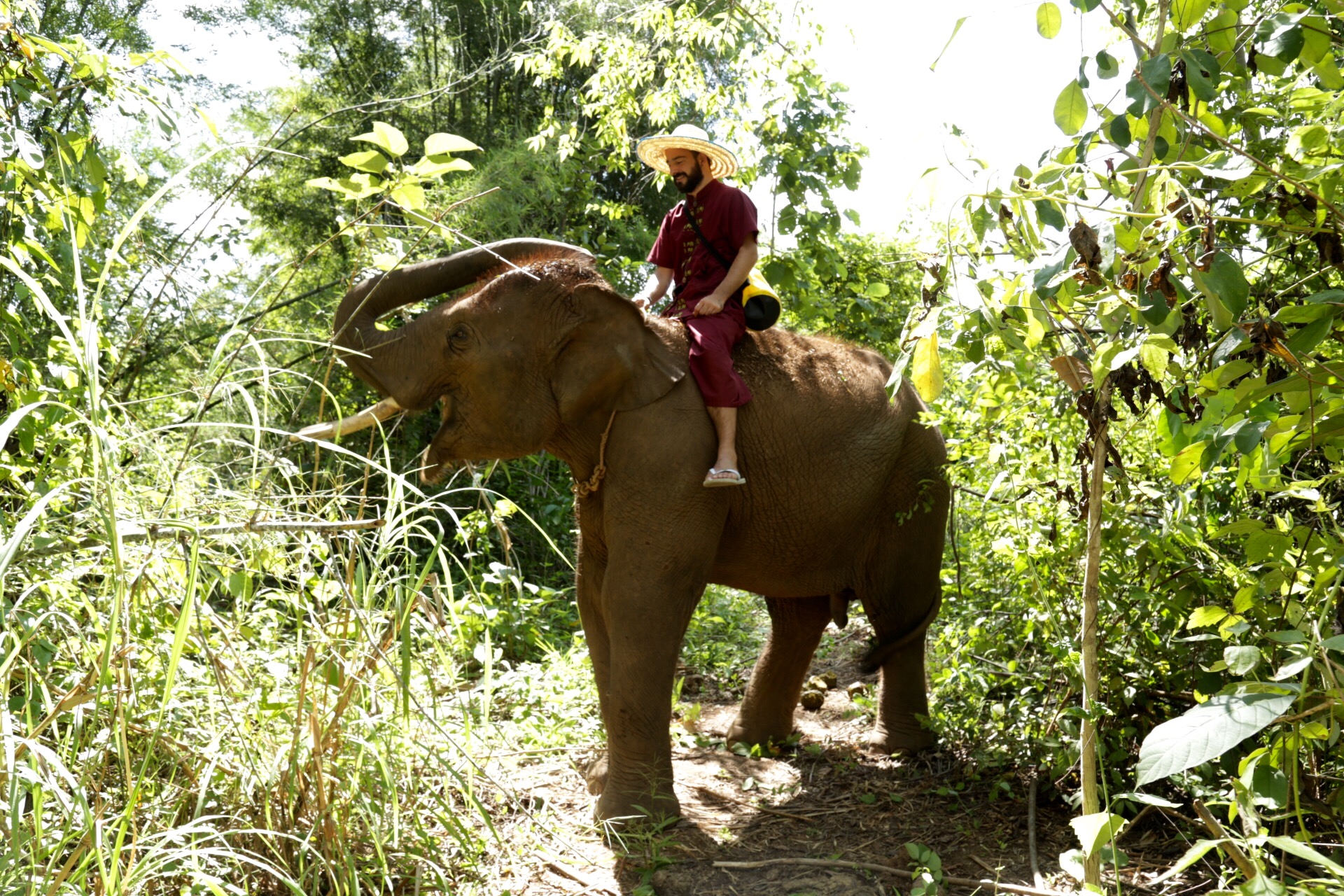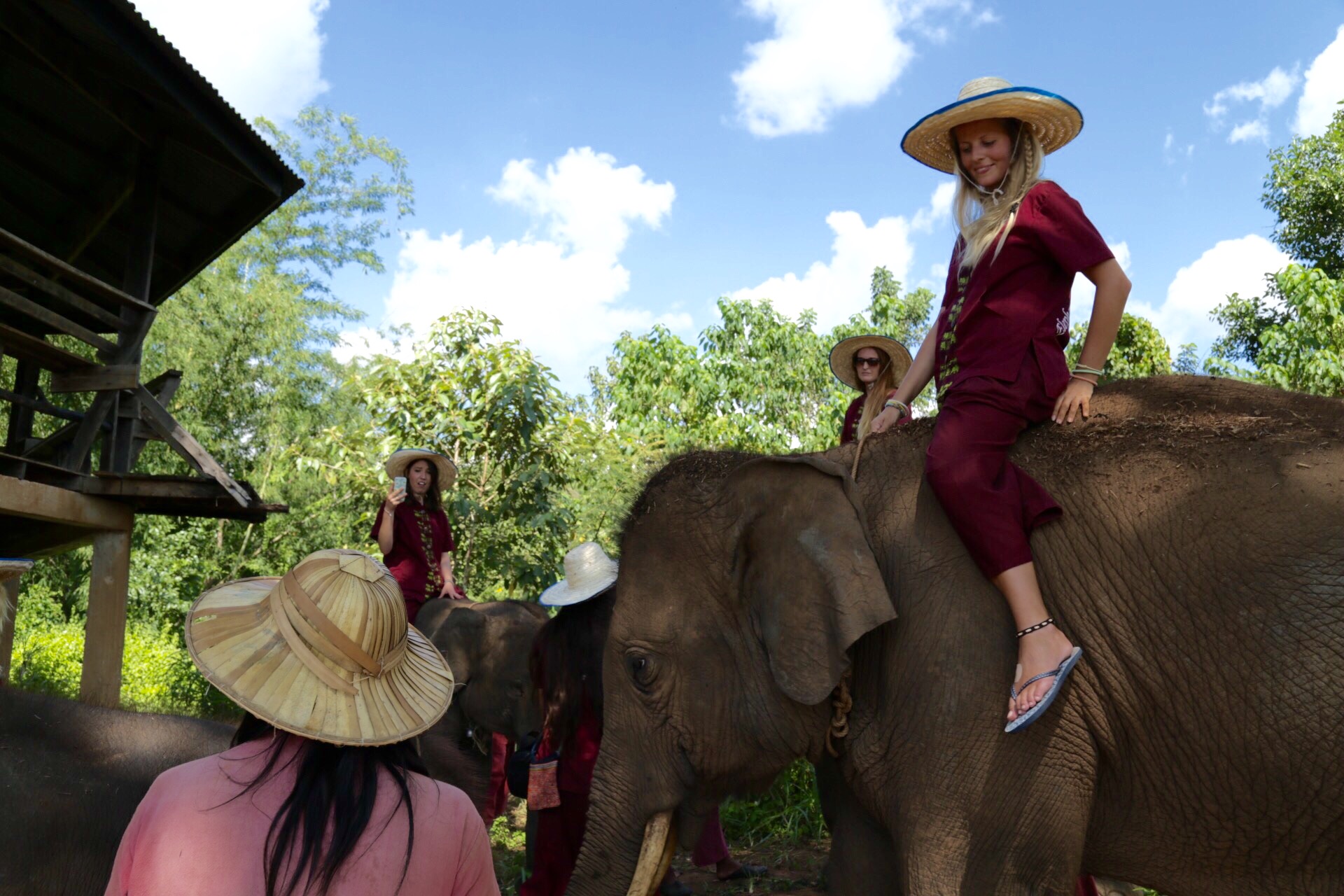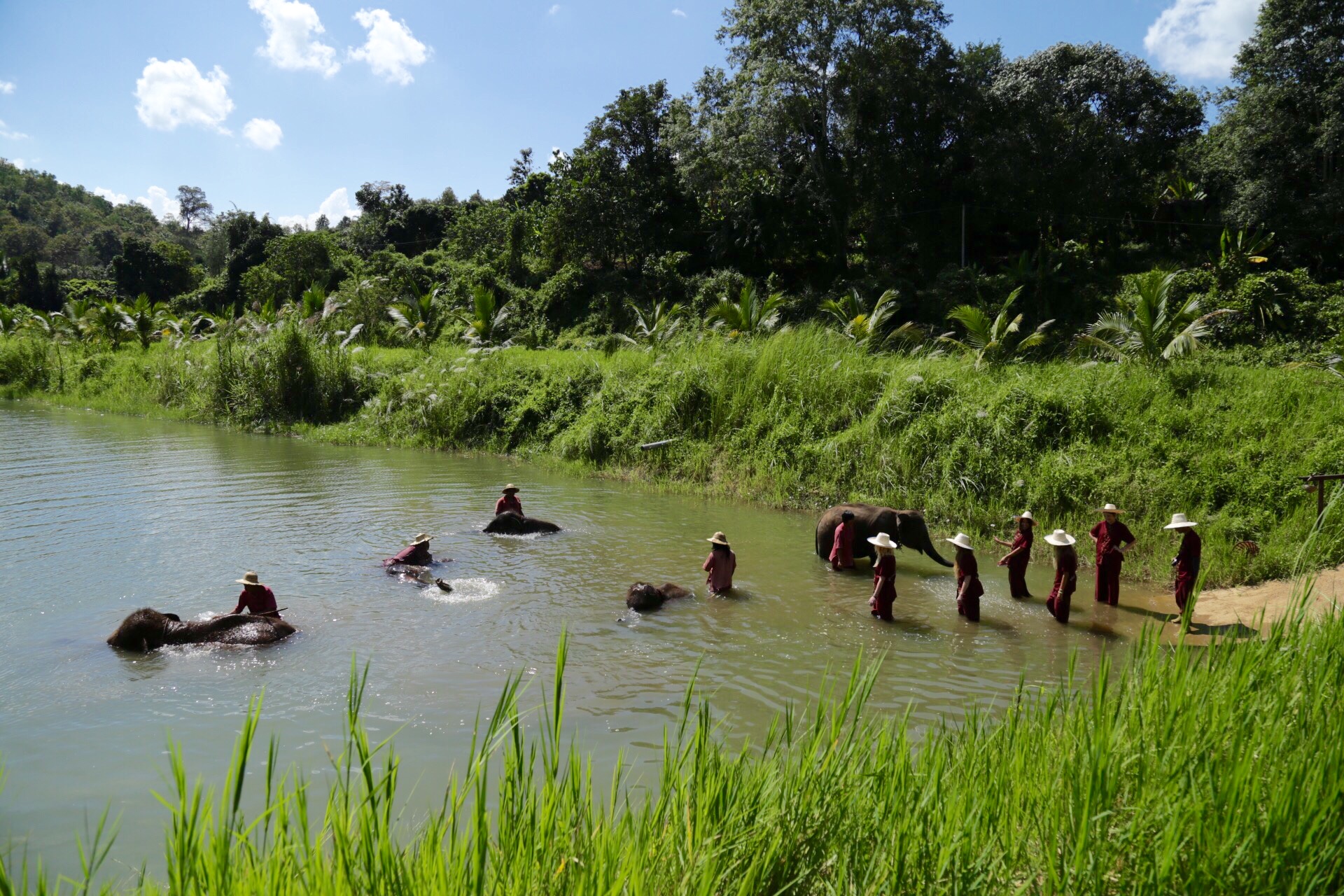 In the end, all the tour group had lunch together and comment how cool everything was.
Being with this tender animals was without a doubt a moment of yūgen and we totally recommend it.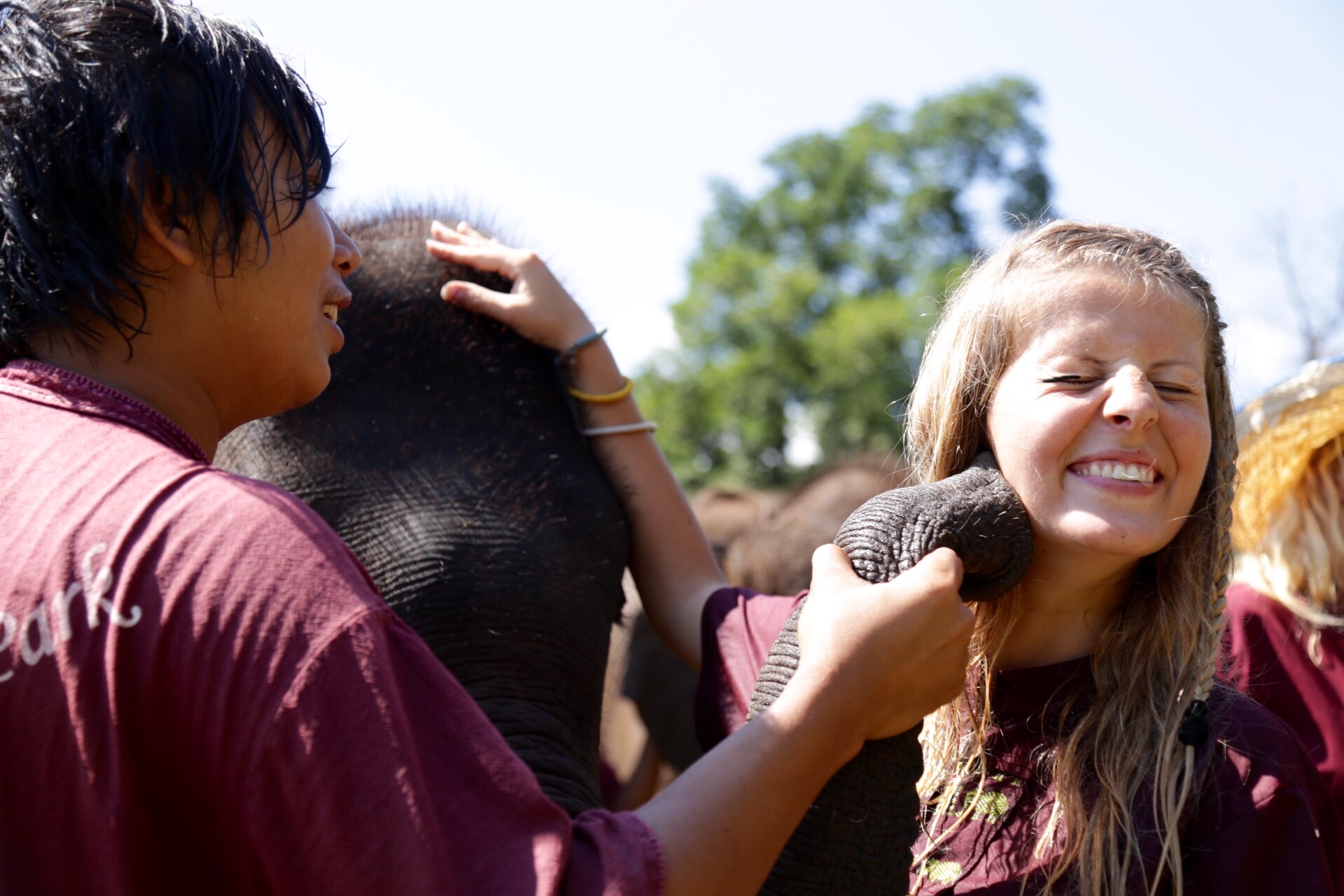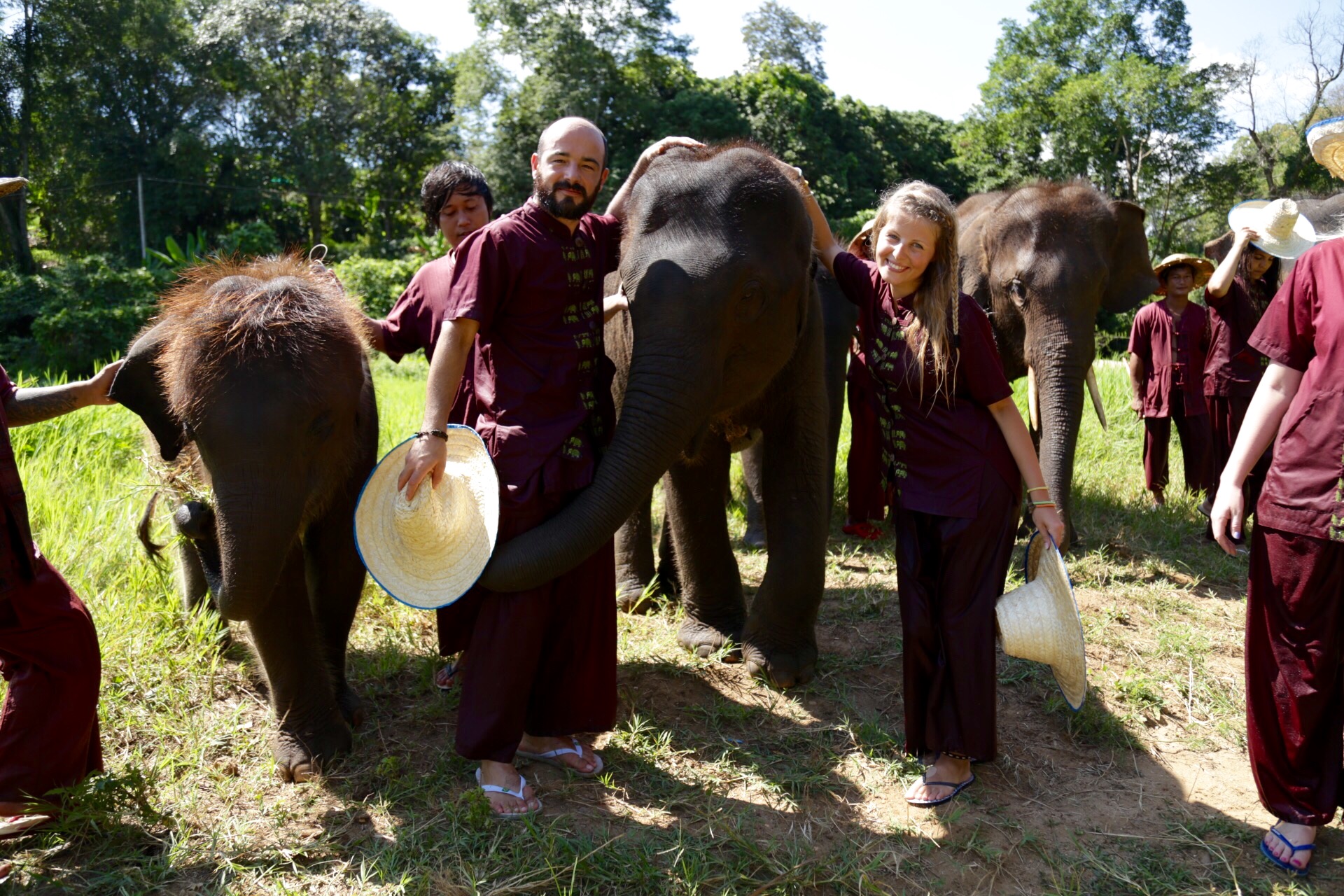 Next morning we put our helmets on and drove out from Chiang Mai to the nearest mountain, Doi Suthep. Where one of Thailand's most sacred temple is, Wat Phra That. Walking 300 steps of the Naga Serpent staircase and paying 30 Baht (less than 1€) to get access to it was an irrelevant effort in front of a such divine and historical place.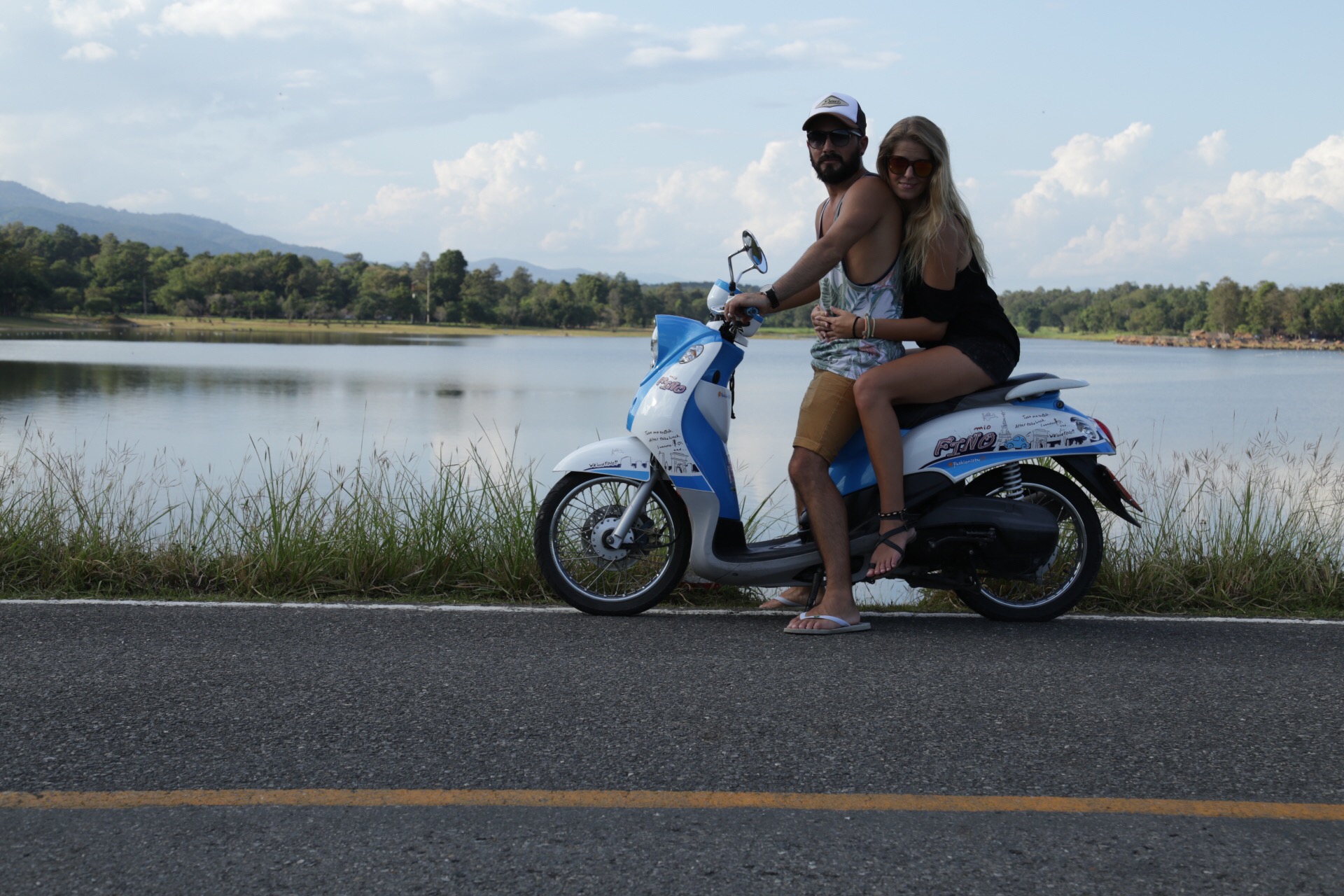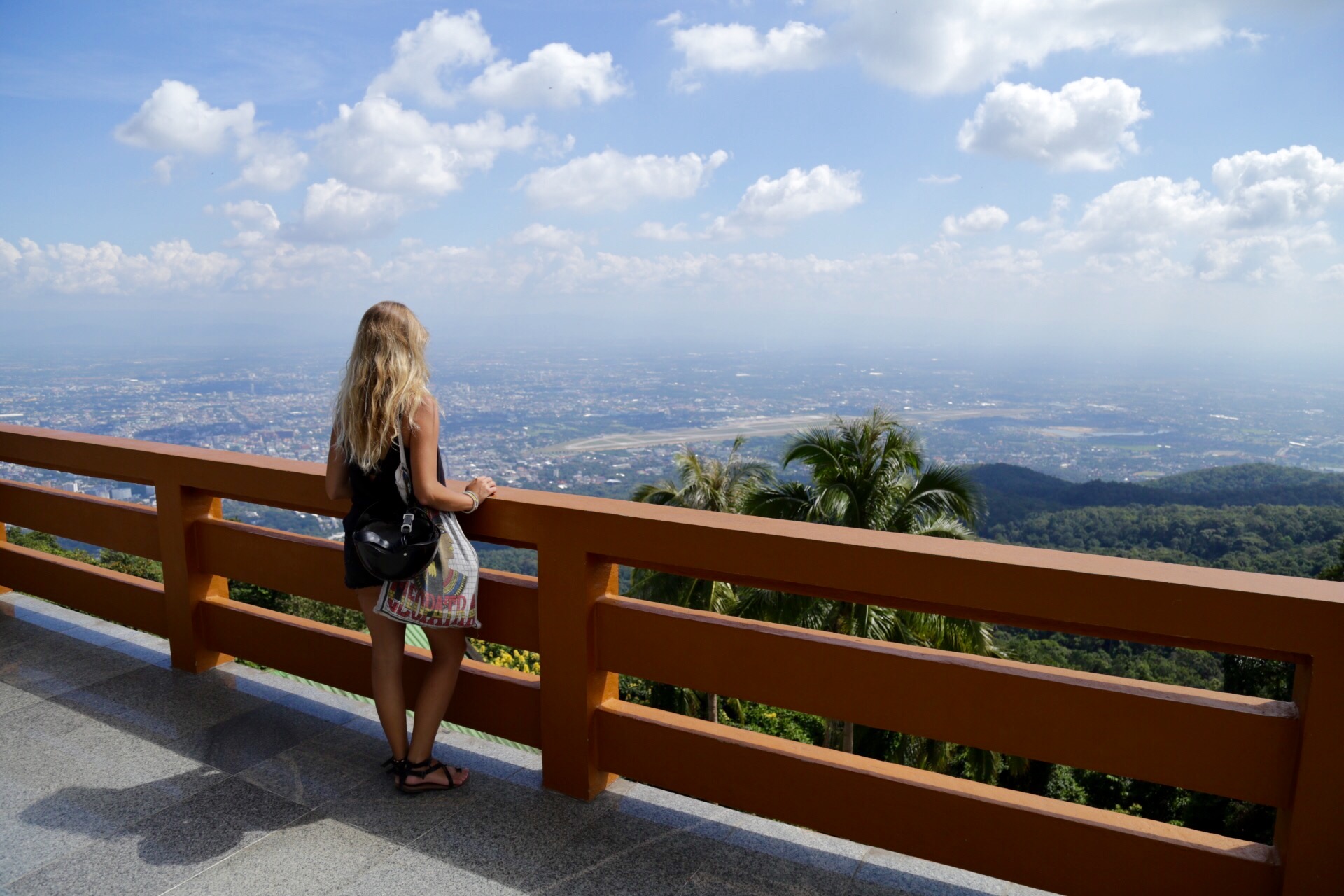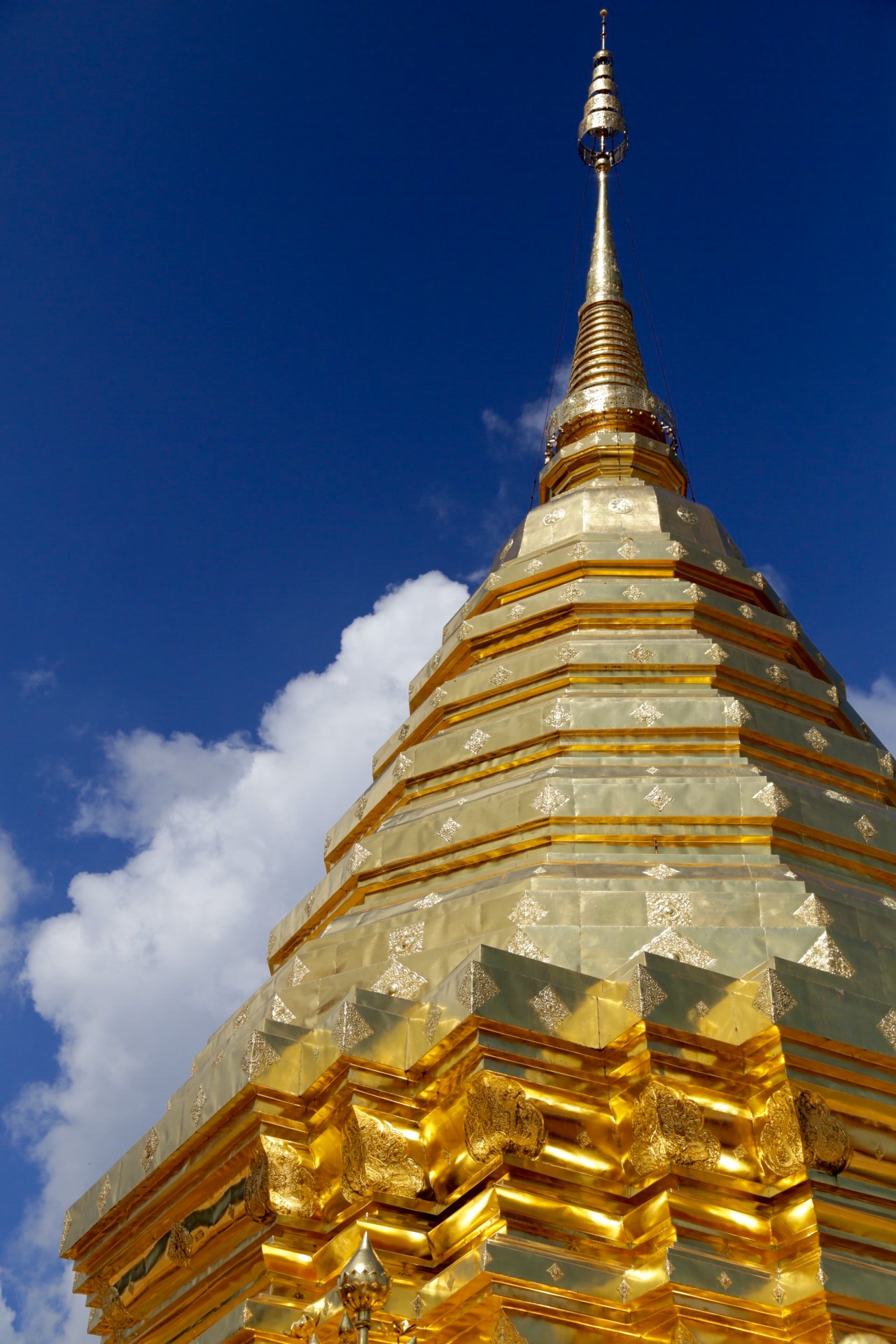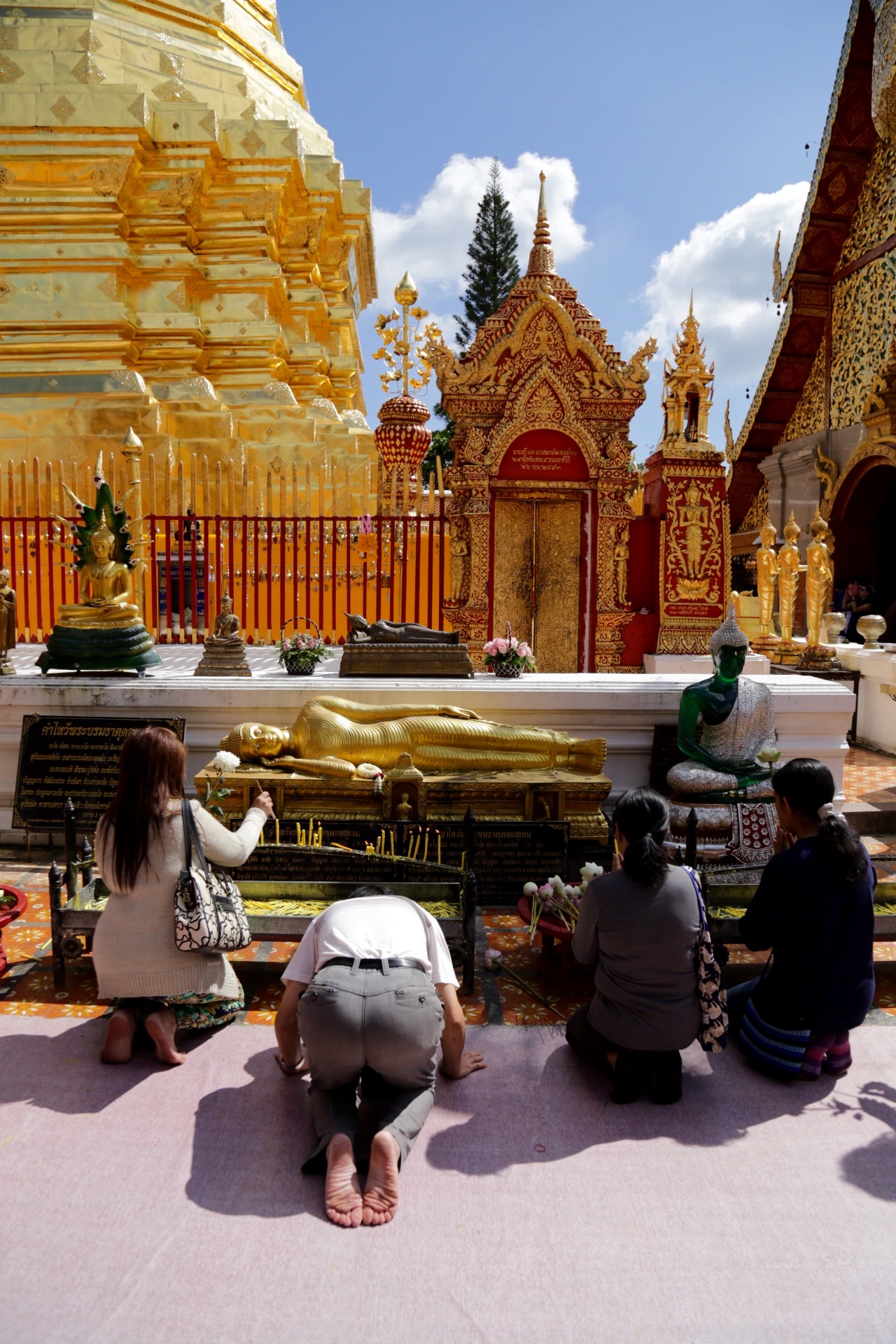 Wandering for hours, we started to get hungry and Khao Soi, a northern traditional dish served with chicken, pork or beef with a side of chili paste, raw shallots, pickled cabbage and wedge of lime, seemed to be the best choice to keep us satisfied till the end of the evening.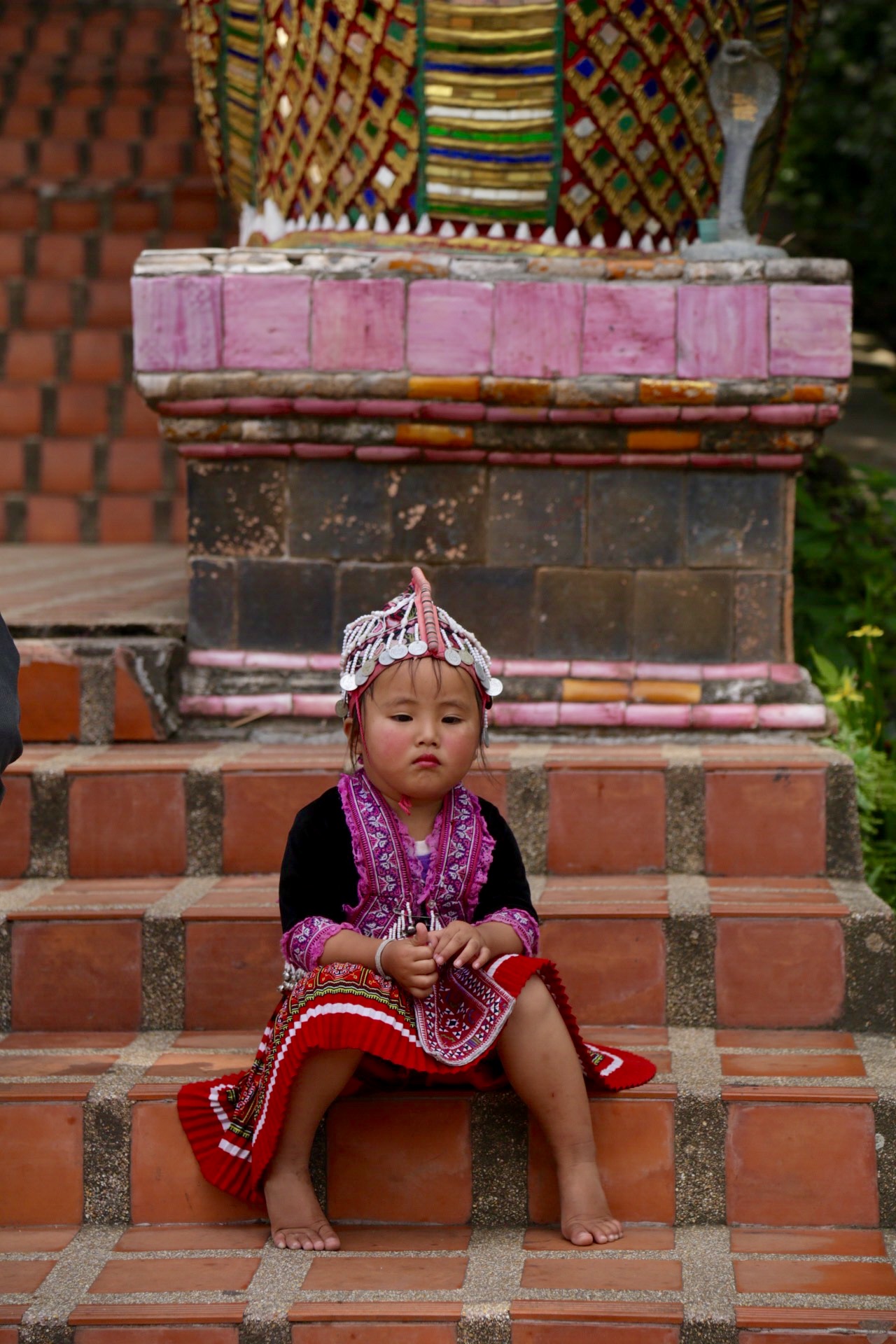 On our last days we went from market to market. First the Night Bazaar, one of the city's most popular markets, running for about 1km long down both sides of Chang Khlan Road with endless stalls packed along the sidewalks and merging out into the street.
All kinds of things can be found there. Souvenirs, clothing, fake sunglasses, watches, shoes, anything you can think of! Perfect place to practice the art of bargaining!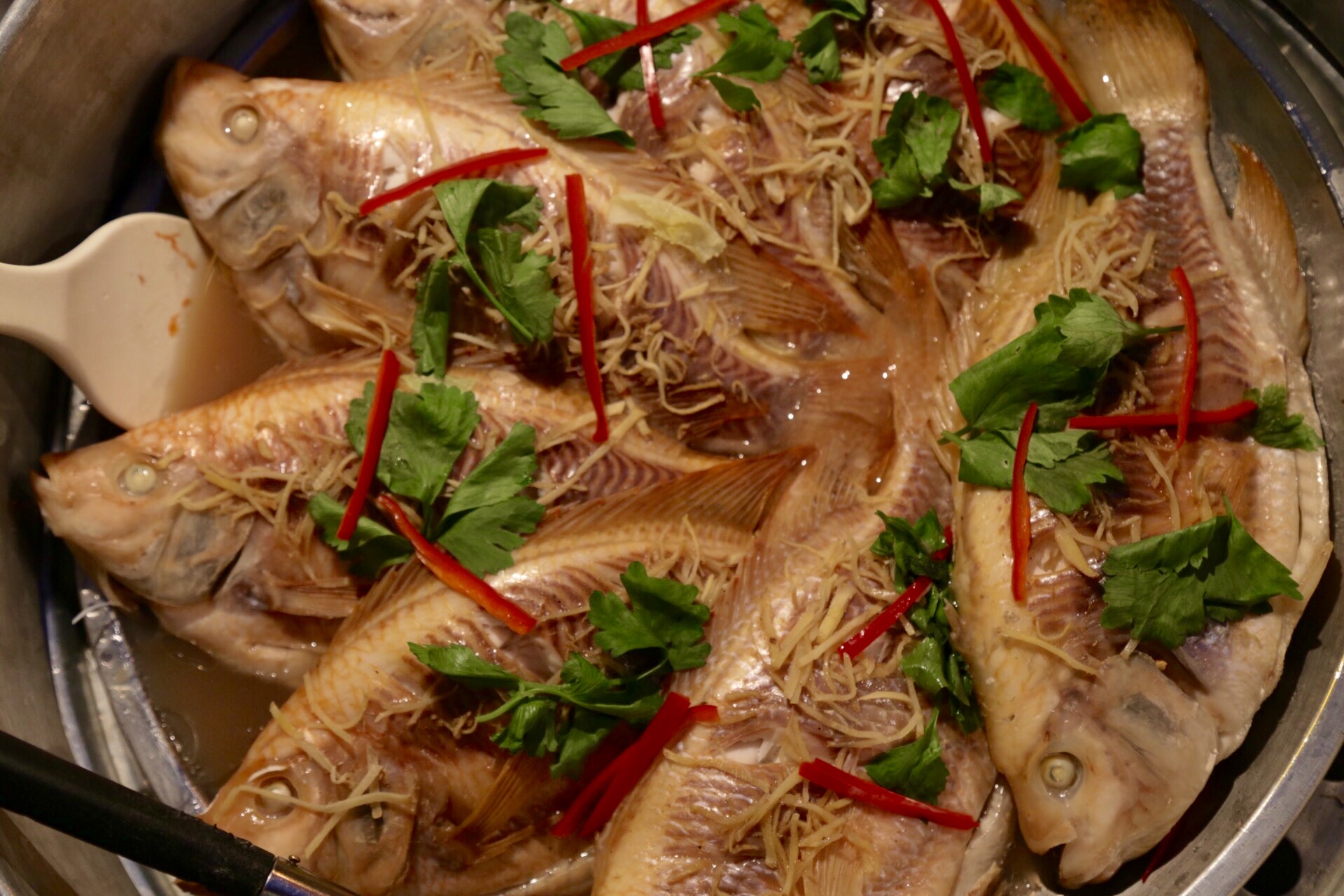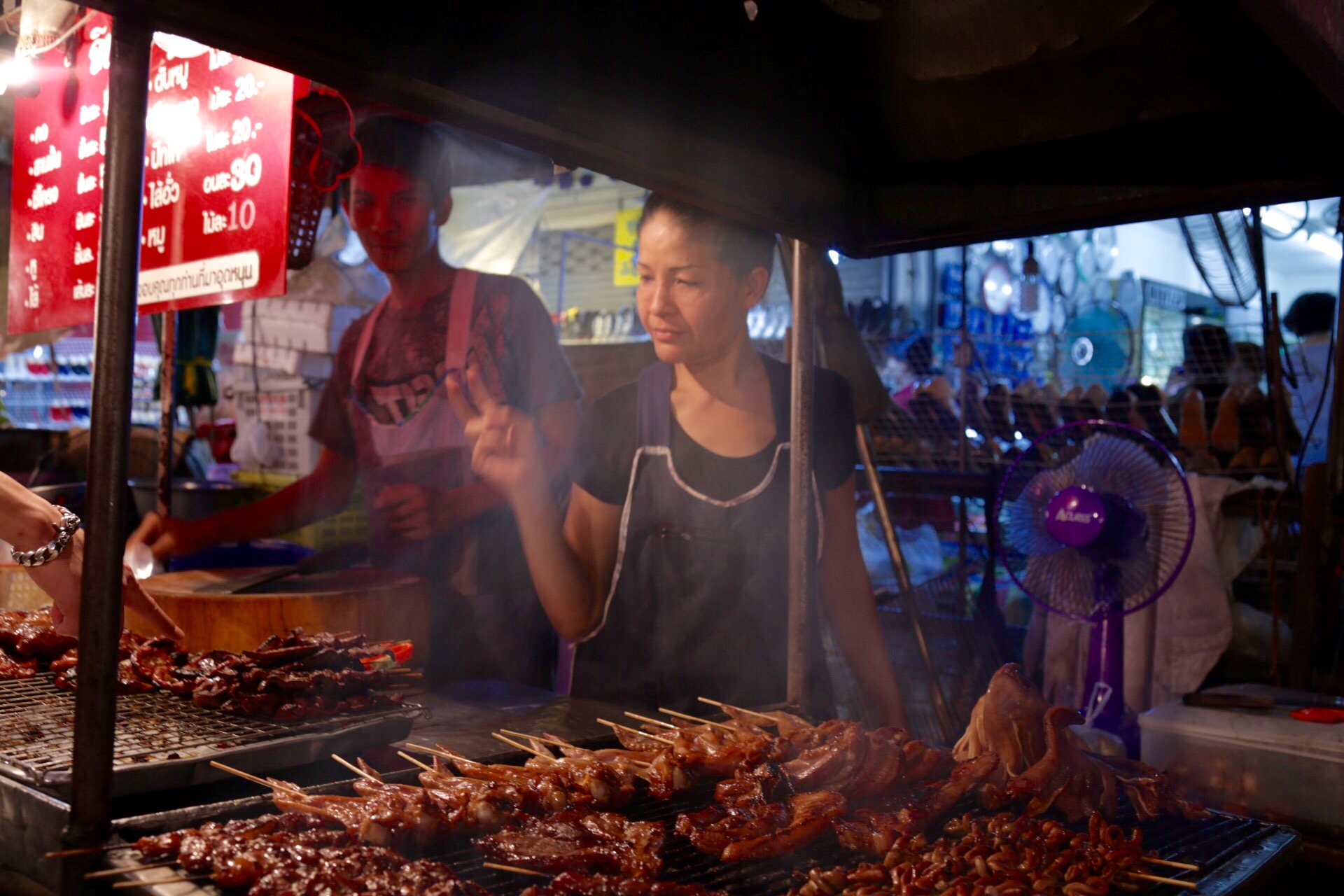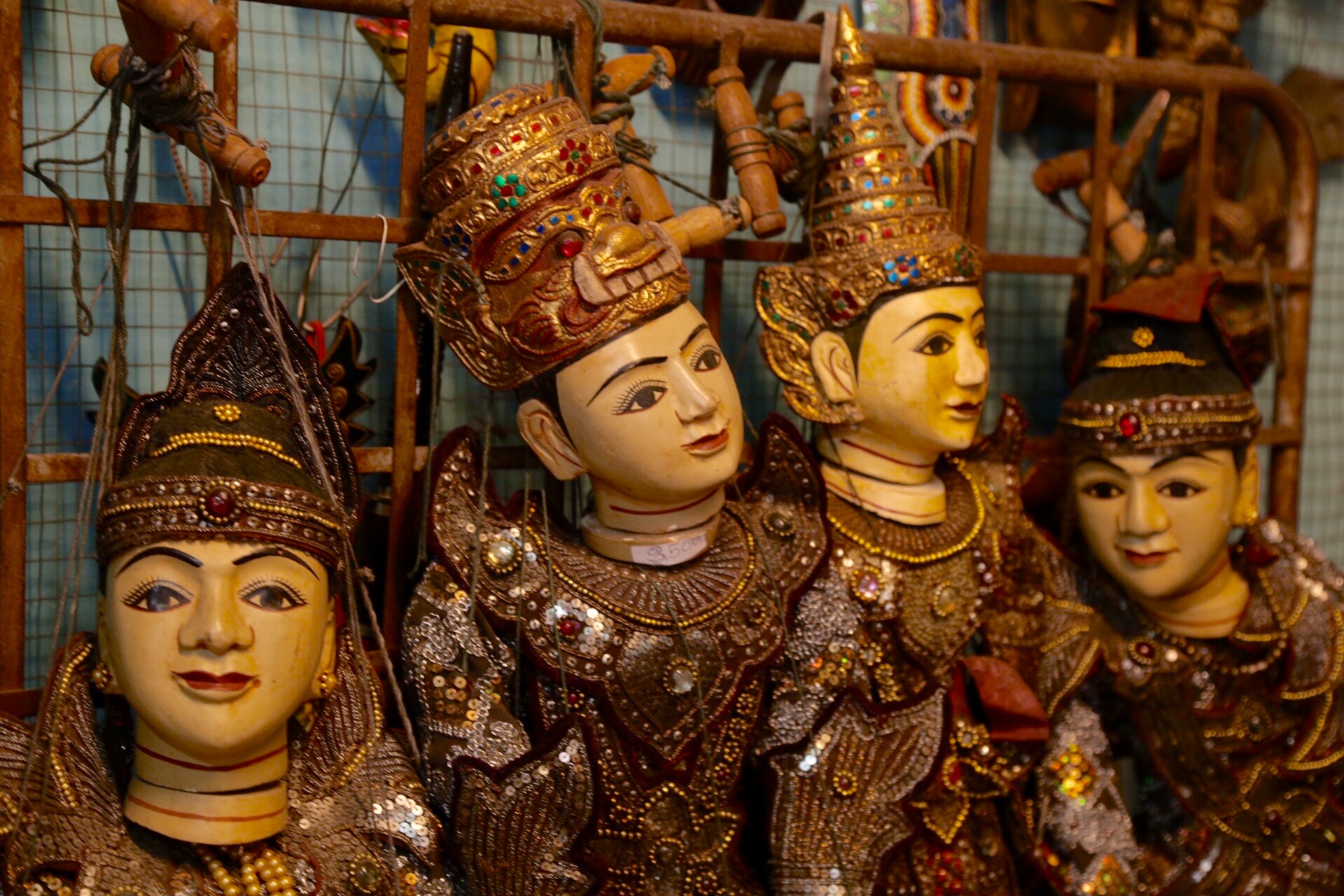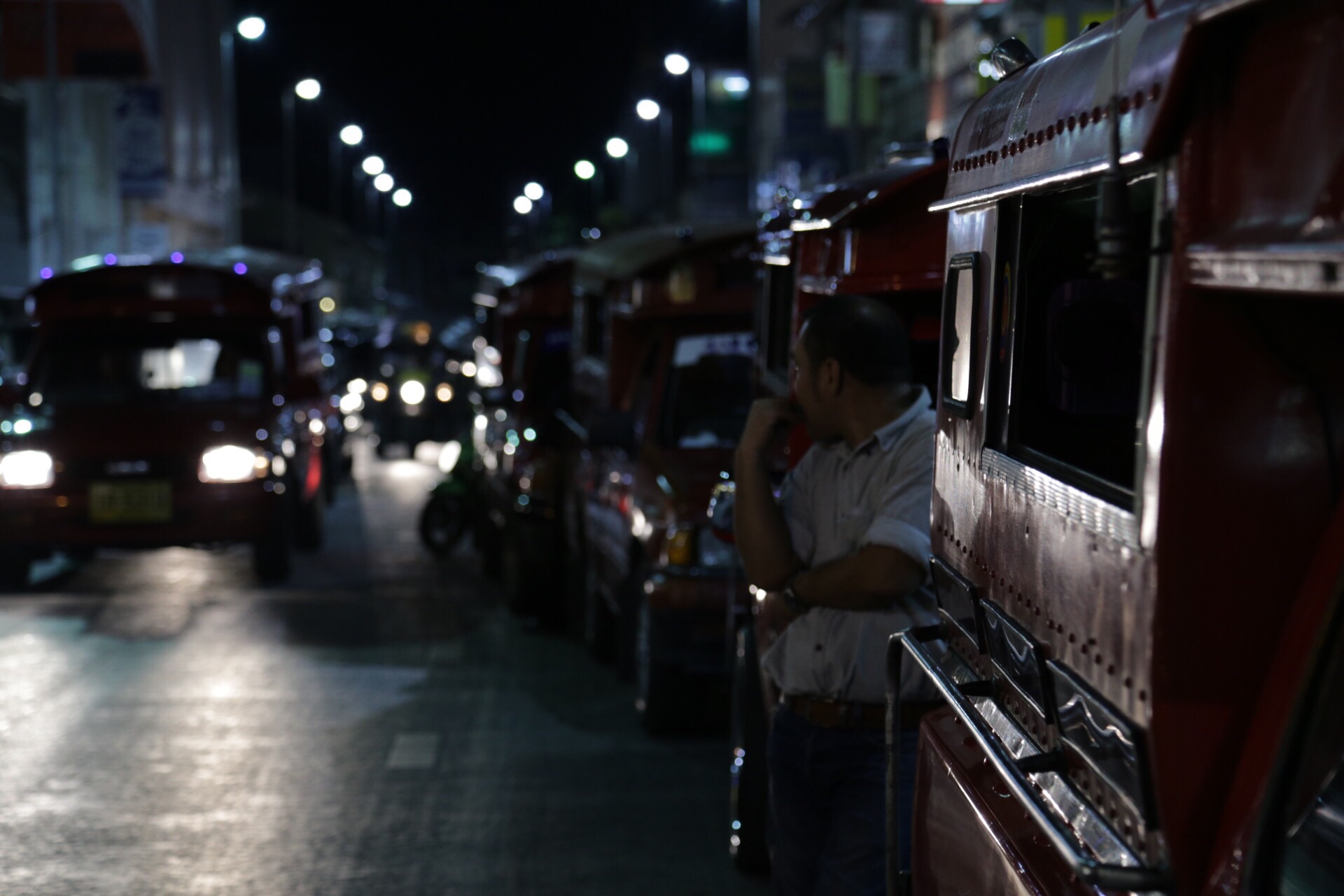 The second was Wualai Market near the south gate of the old town, a lot less busy than the first one, specially if you go early in the evening.
Most vendors do both markets so we had pretty much the same stuff as in the night bazaar, even though we found out better prices and end up buying a few gifts.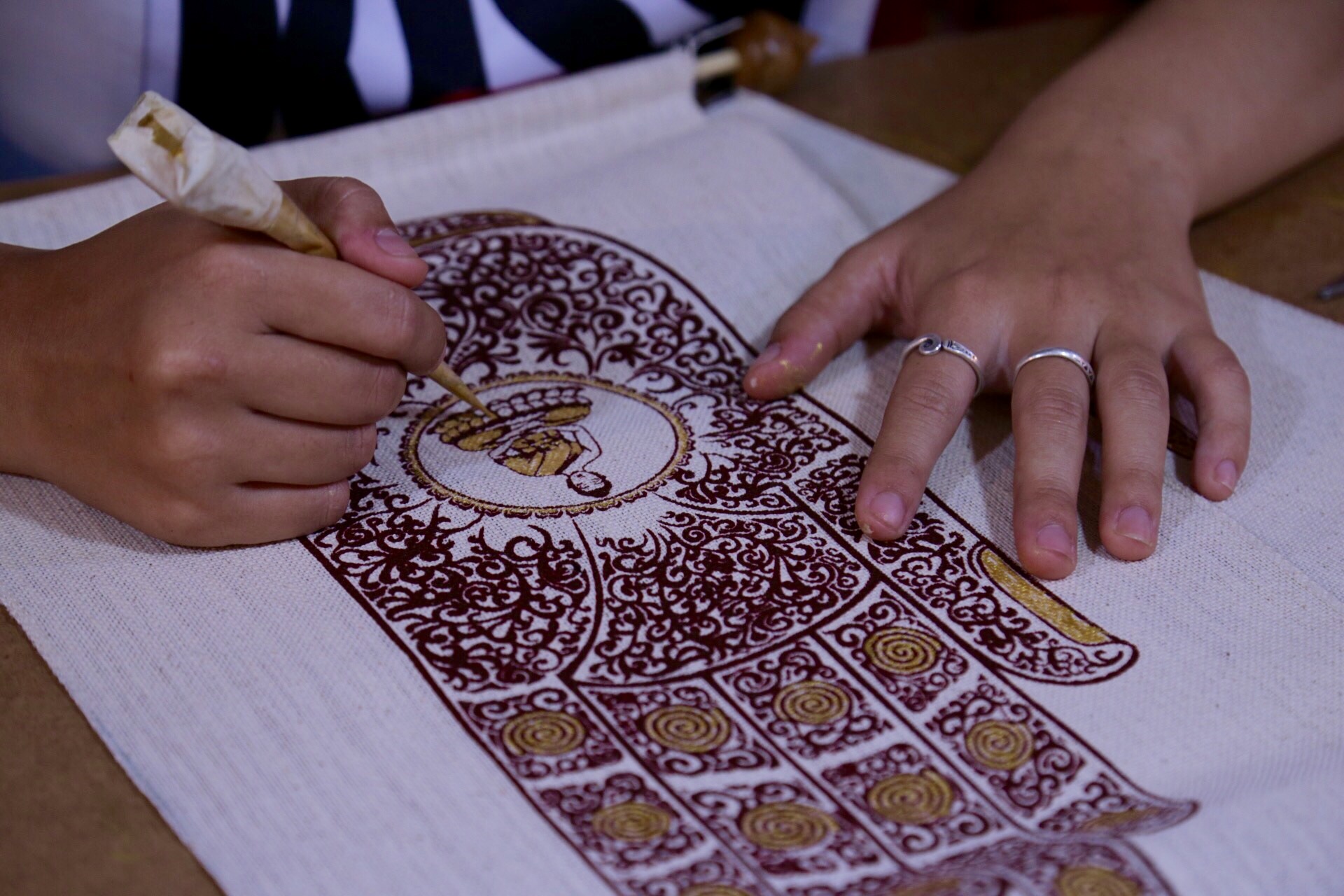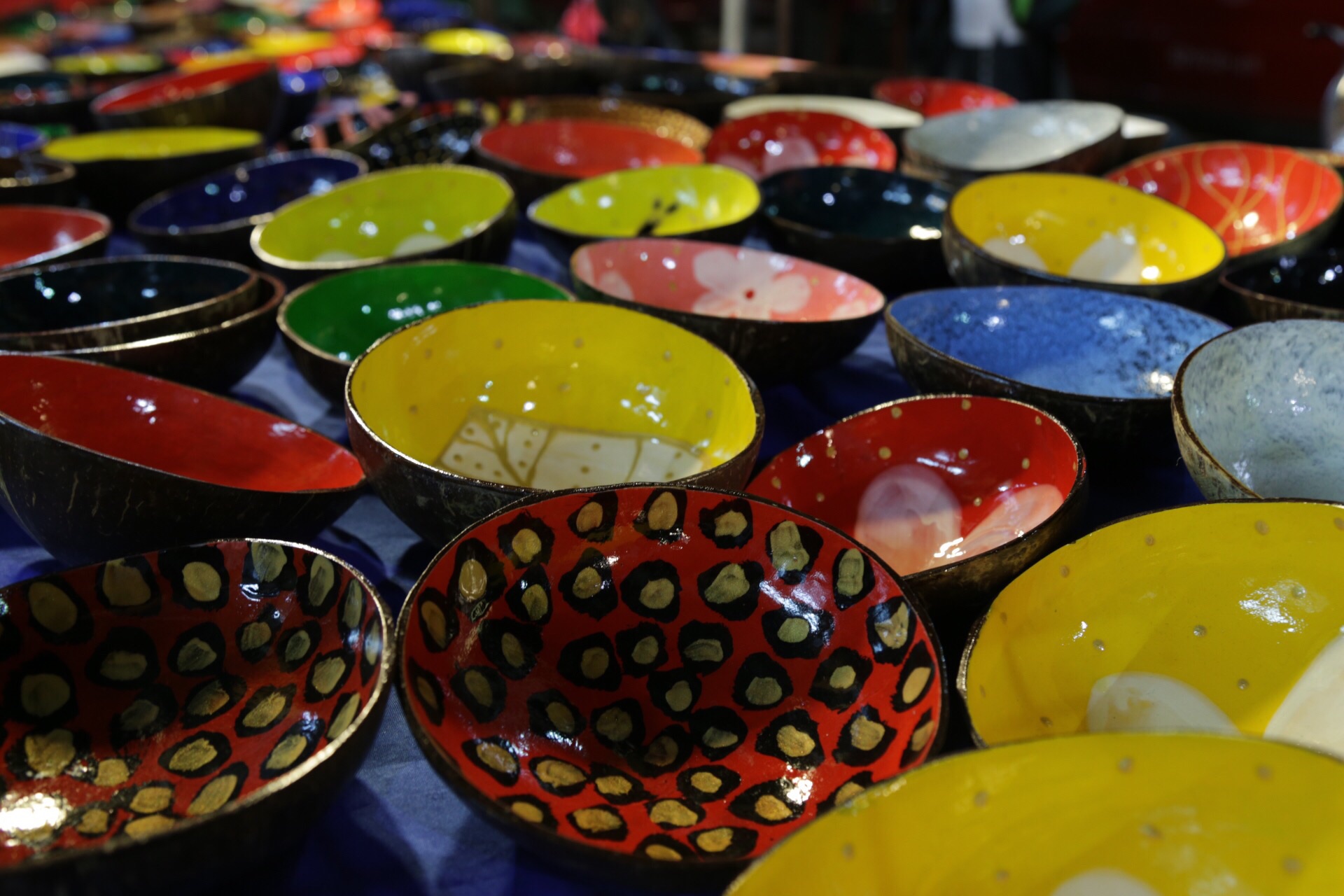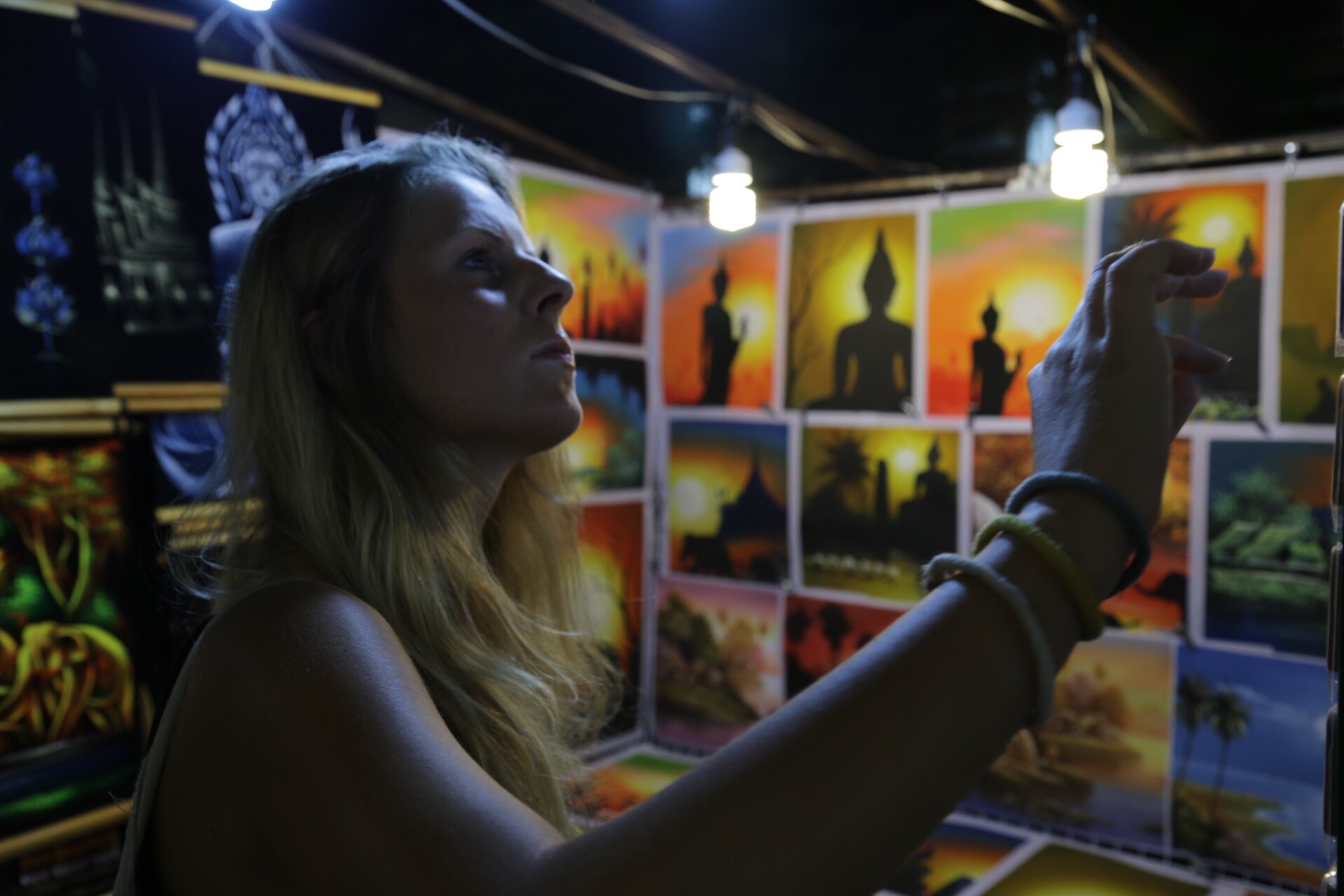 Since we landed in Bangkok, 28 days were already gone. From there we visited Krabi, Ko Phi Phi, Phuket, Ko Phangan, Ko Tao and Chiang Mai.
Thailand was not over yet. We grabbed the map and decided to go more up north. Chiang Rai was our next destination.