Kuala Lumpur – Shopping Oasis
Arriving in Kuala Lumpur was like entering in a gigantic shopping mall. Passing through high buildings full of commerce and advertisements everytime we wanted to go somewhere.
After doing more research about it, we found out Kuala Lumpur comes in fourth place, based on the CNN Travel rankings for the world's 10 best shopping cities with two of the largest shopping malls in the world, Mid Valley Megamall and 1 Utama.
The Bus from Malacca to KL central station cost us 20RM (around 4€) each. After one hour more by train and metro, we were at V'la Heritage Hotel located in Bukit Bintang a popular district among tourists and locals.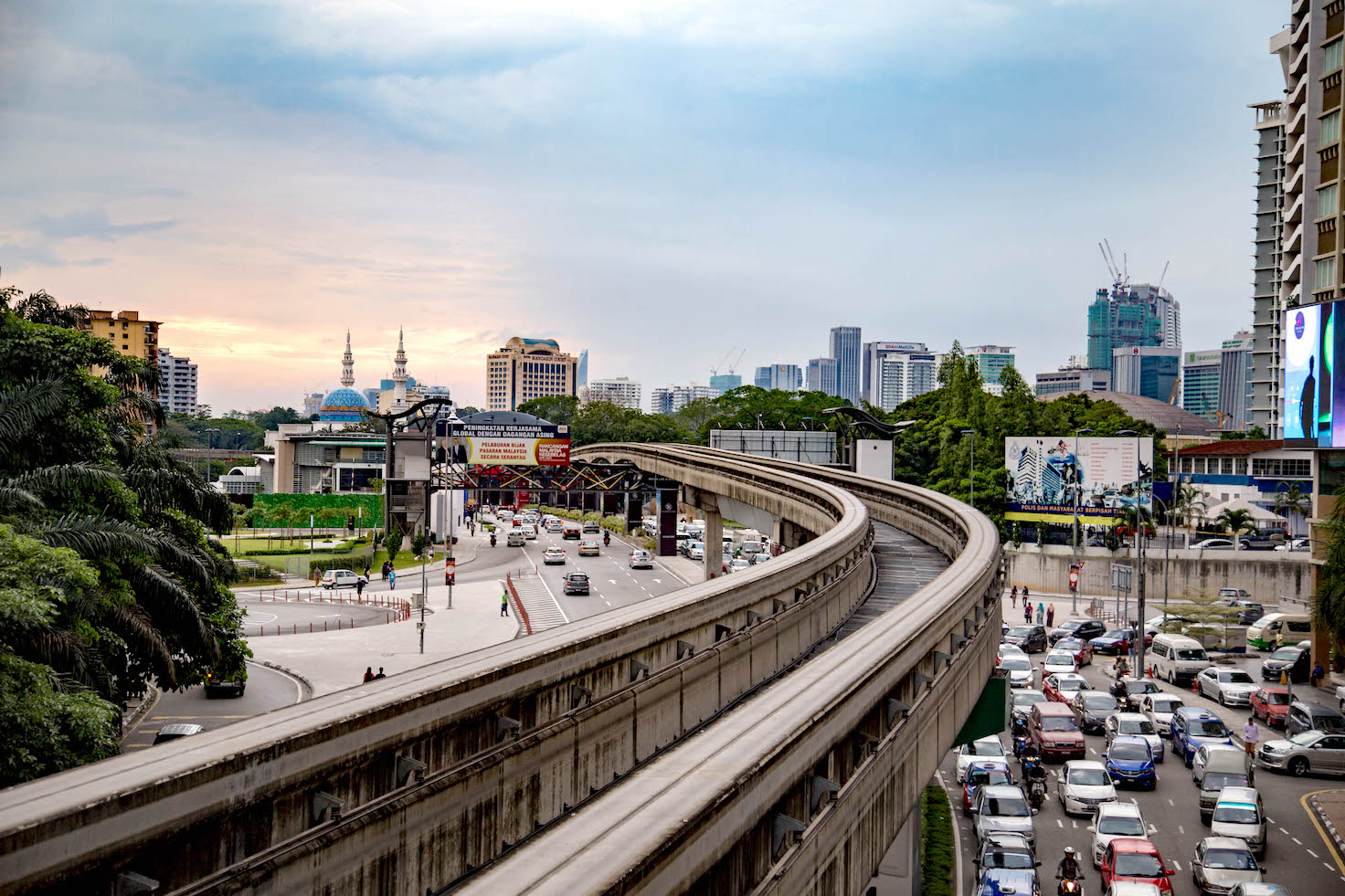 The first thing we wanted to see was the Batu Caves, one of the major Hindu Shrines around the world and a major tourist attraction of Malaysia. Approximately 11 km to the north of Kuala Lumpur and very well connected by metro, this limestone hill is mainly composed of three major caves. The Temple Cave, the Ramayana Cave and the Dark Cave.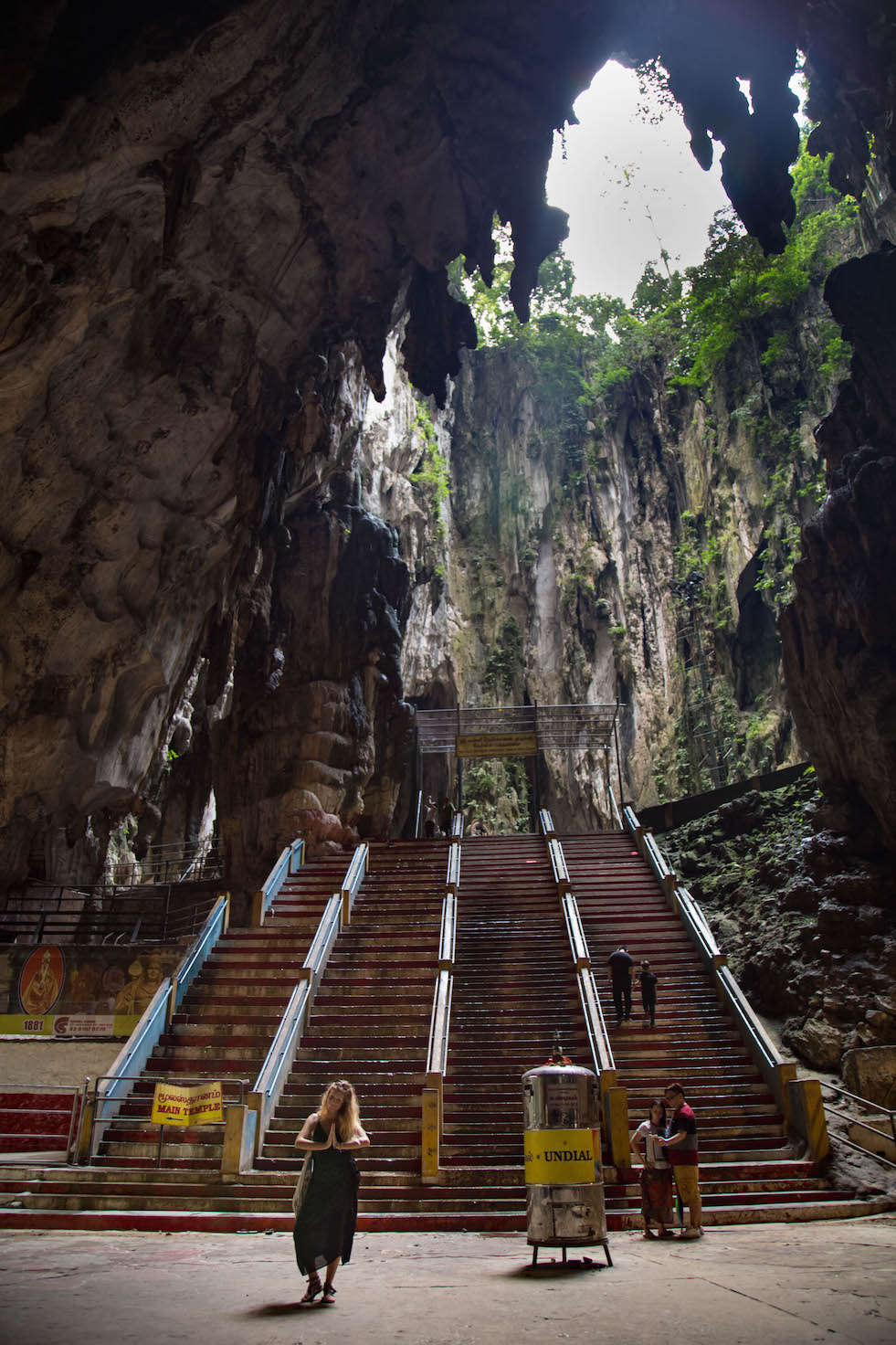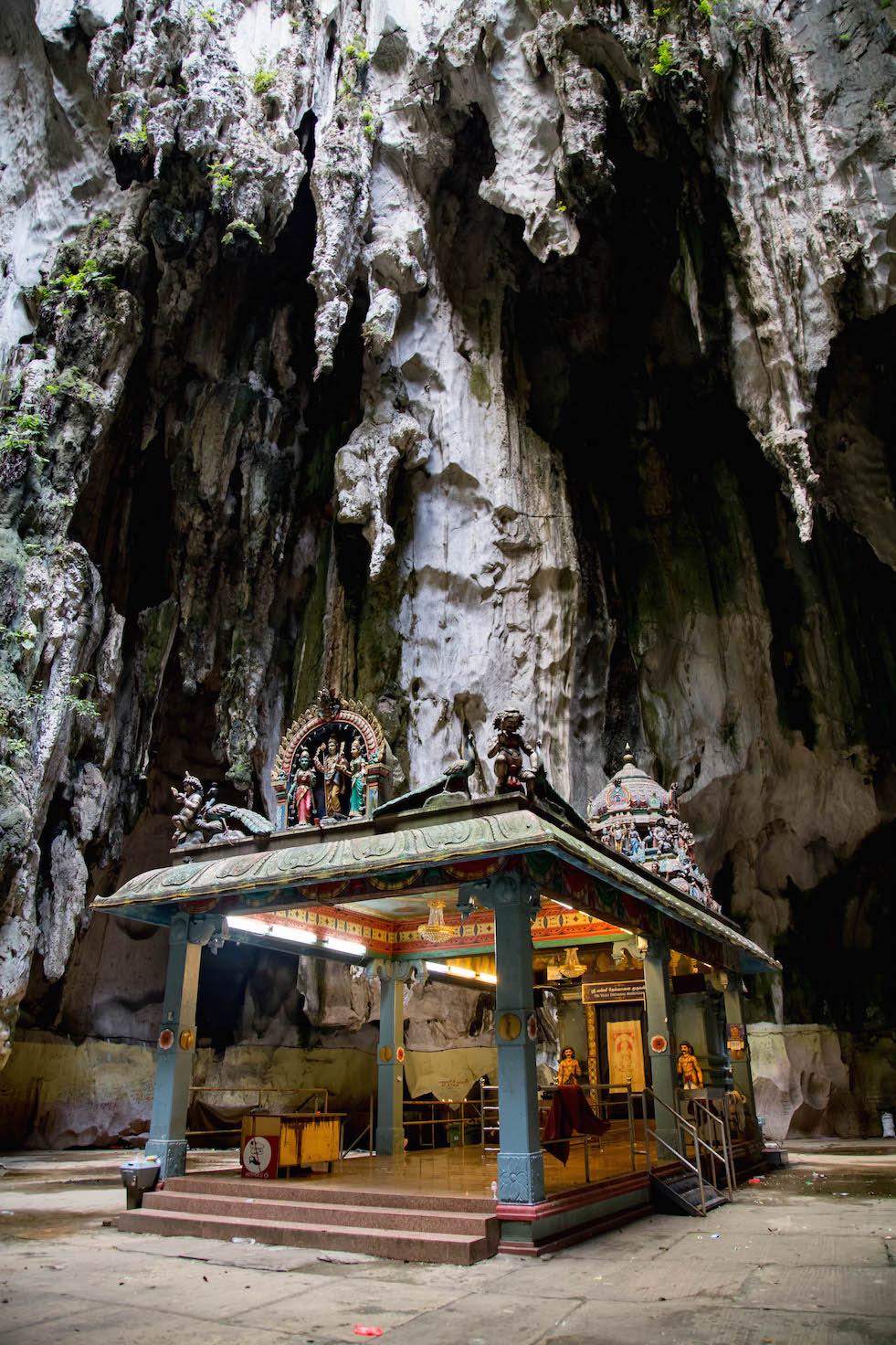 Besides being a place of worship, is also considered a hot spot centre of rock climbing offering more than 160 climbing routes.
To enter the caves we had to climb 272 steps right next to the world's tallest statue of Murugan, a Hindu deity appearing in almost all Malaysian postcards and travel magazines. Quite impressive and tiring at the same time. If it wasn't for the entertaining sneaky monkeys swiping tourists belongings in exchange for food, it would not be so funny to reach the top.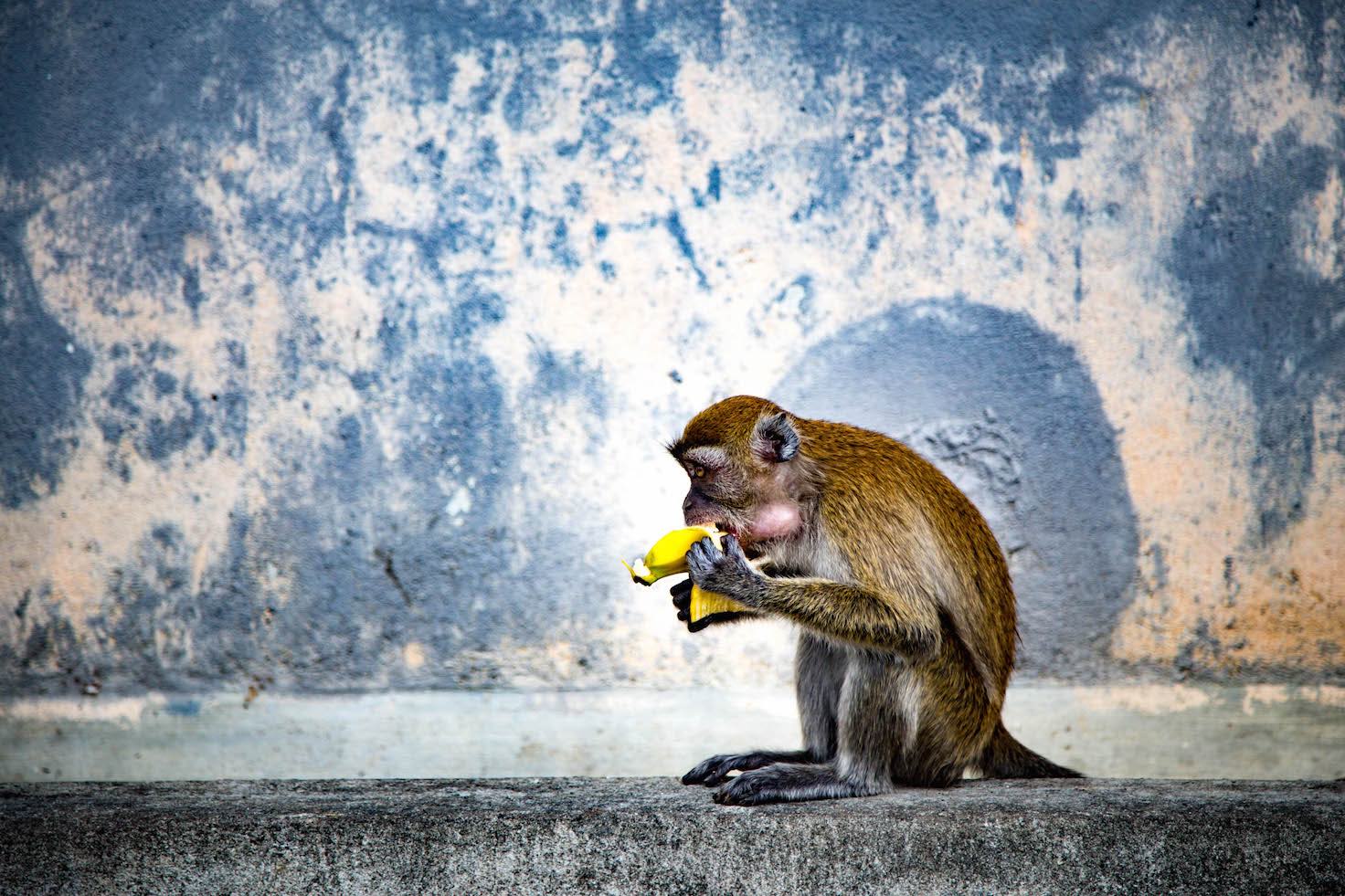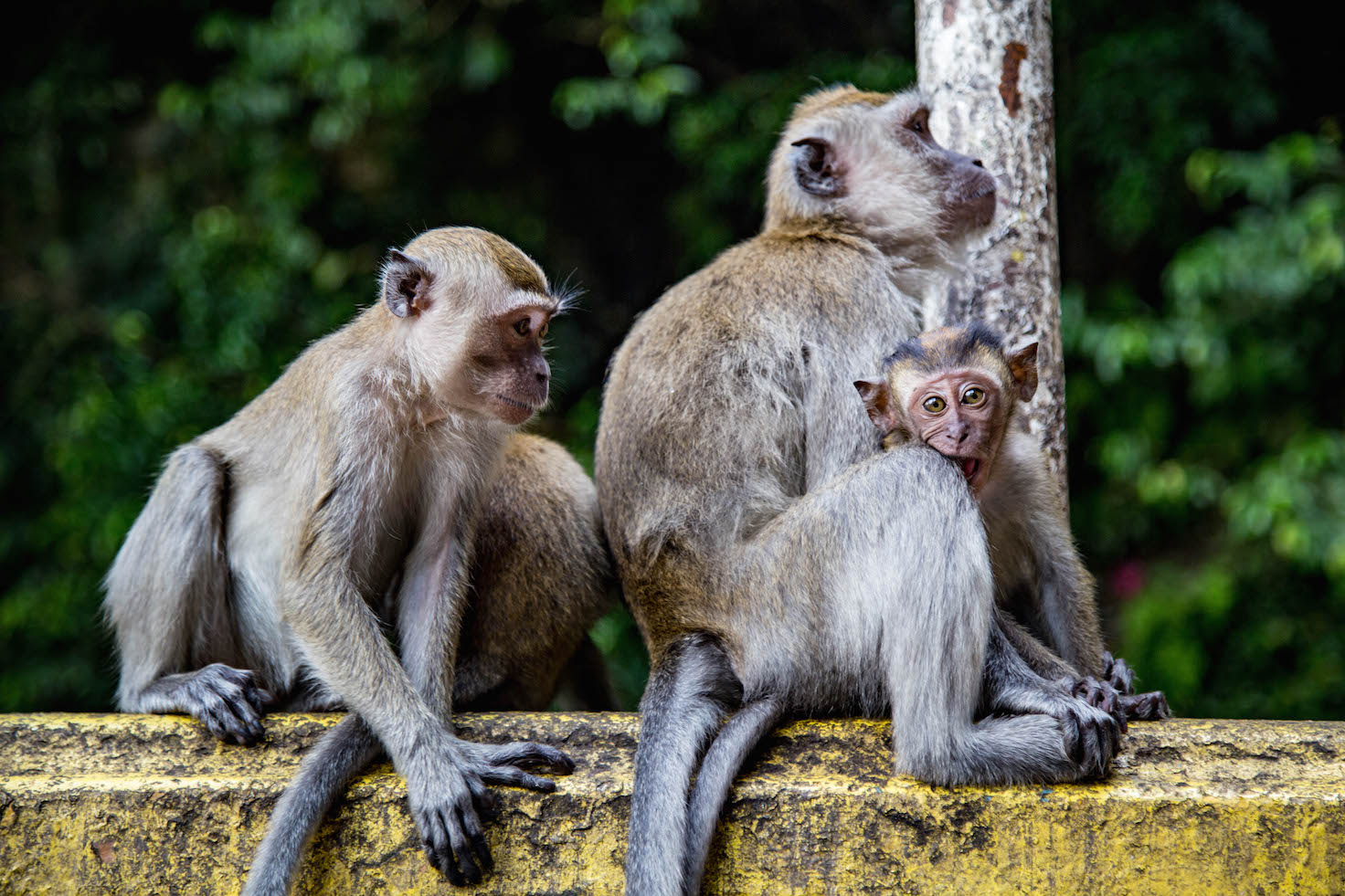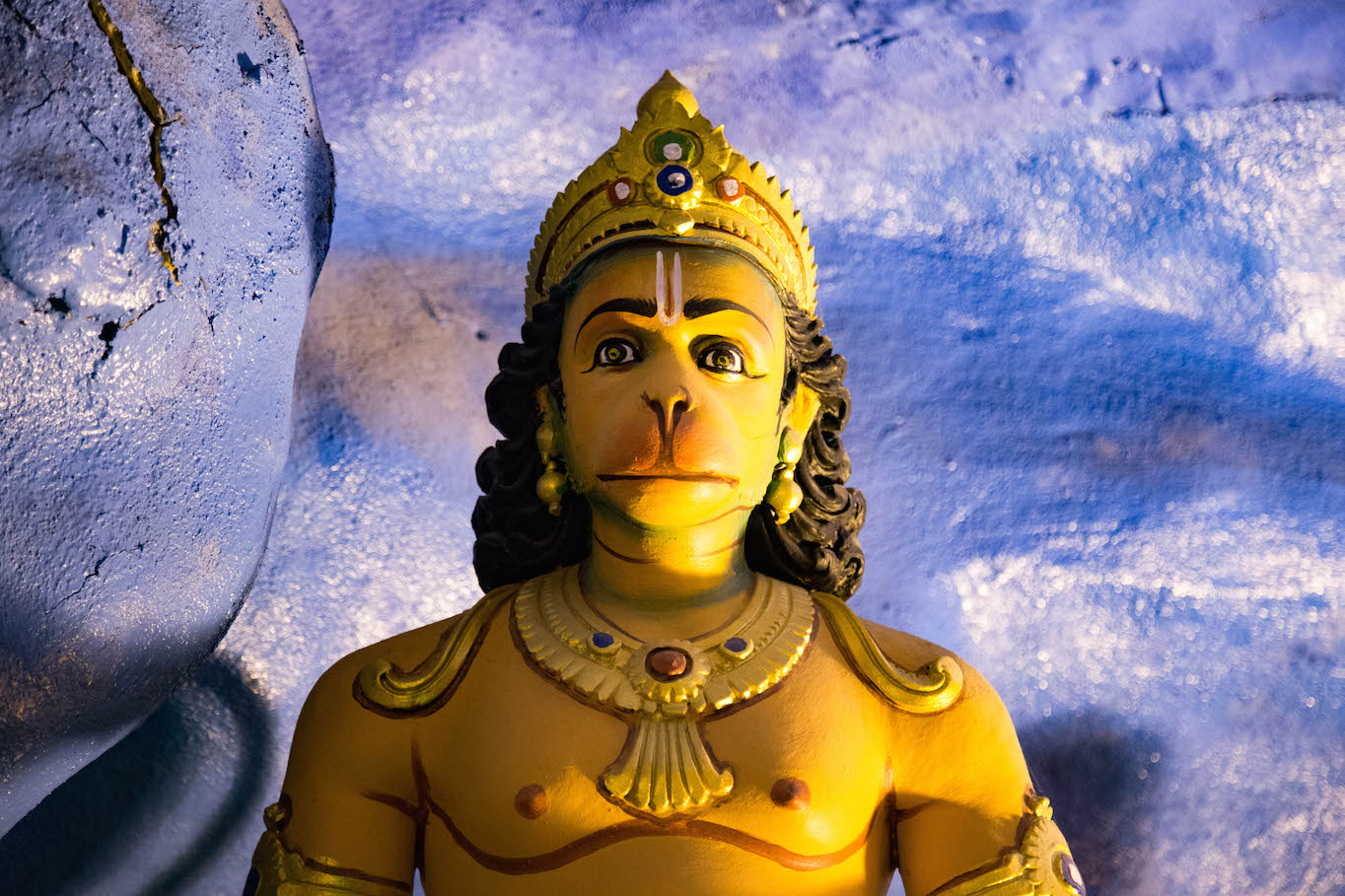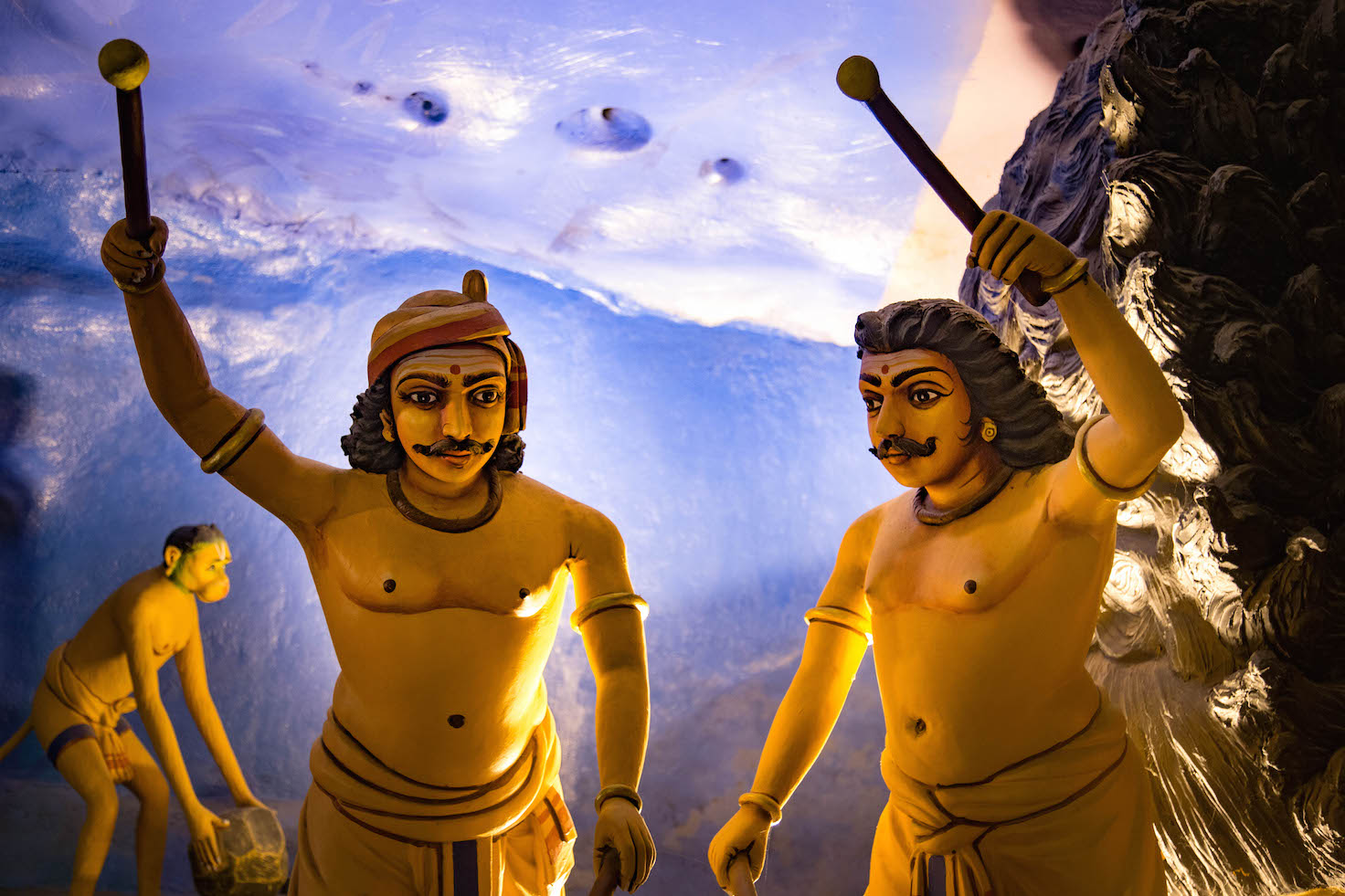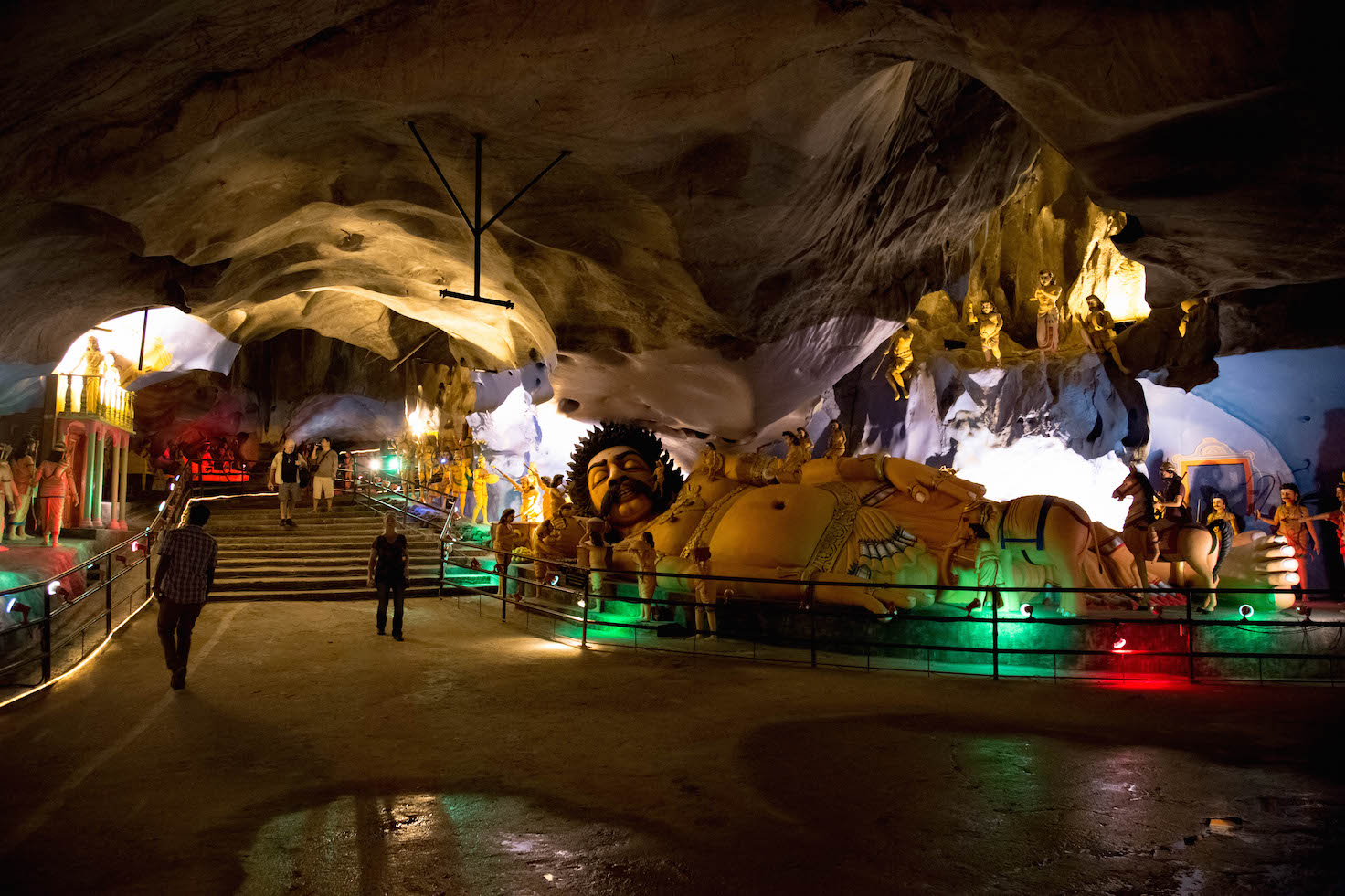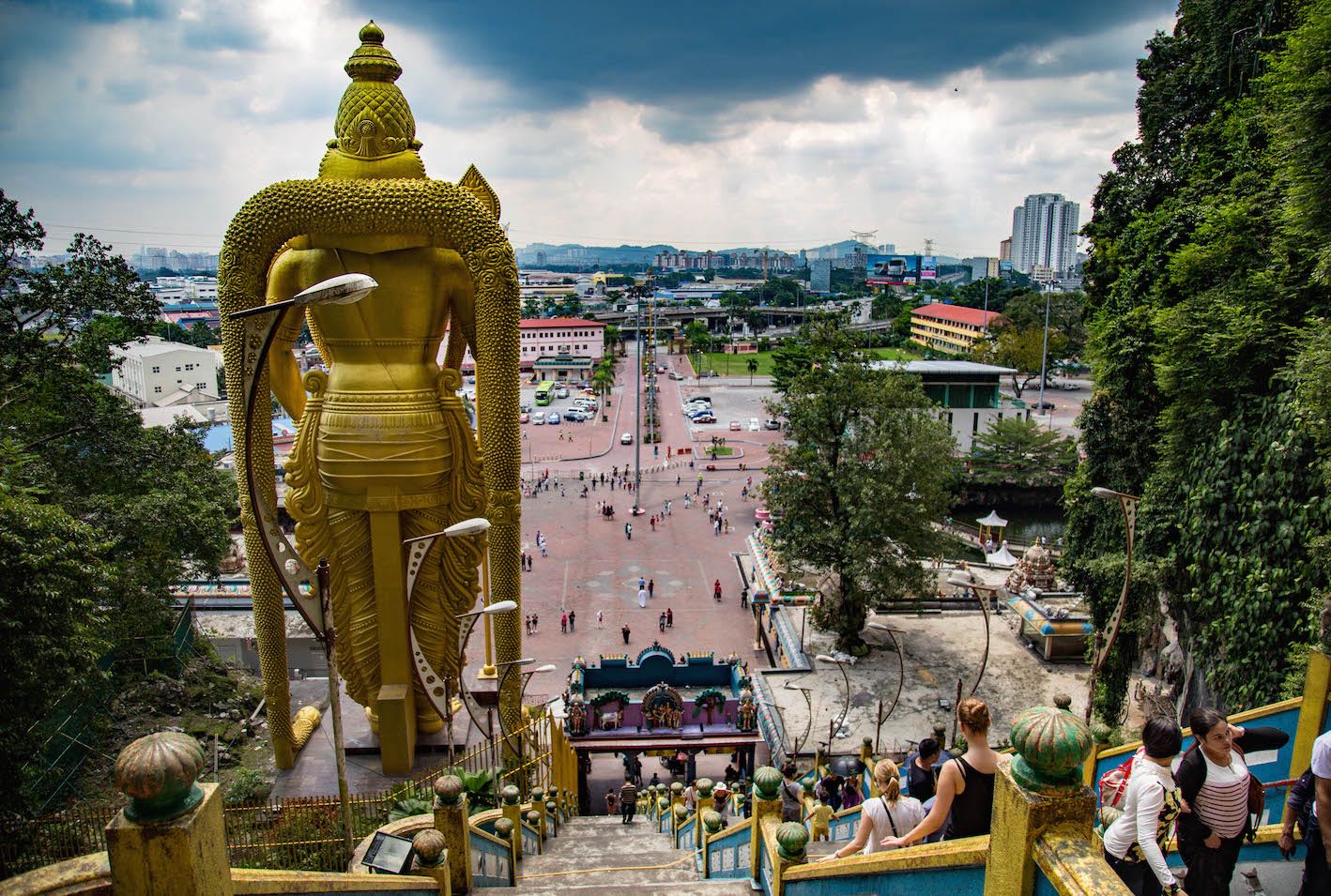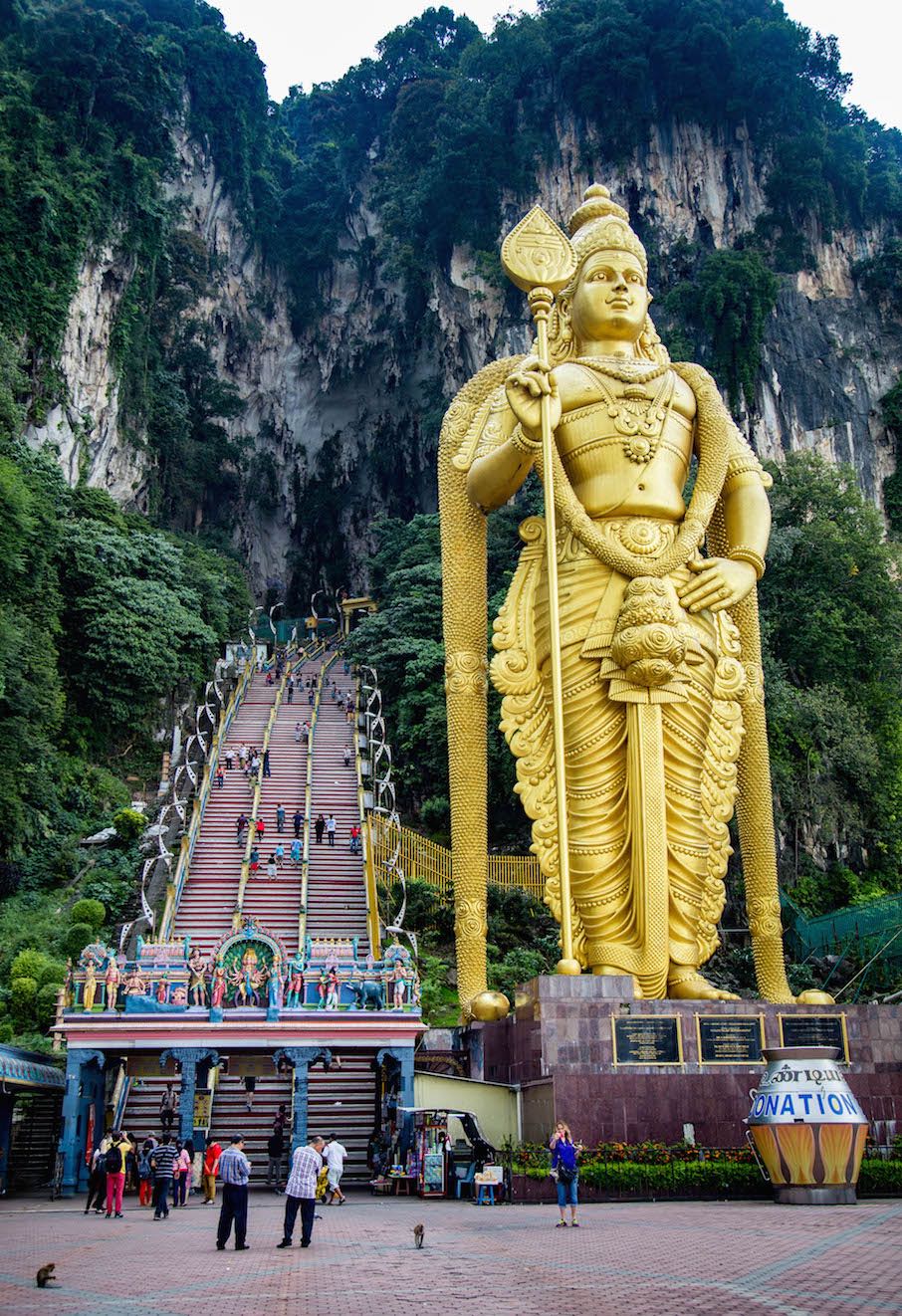 The Petronas Towers was the second main attraction for us to see. Known as the world's tallest twin structures designed by Cesar Pelli, inspired by the Islamic architecture. Both towers join at the 41st and 42nd floors by a 58 meters long Sky Bridge.
We were about to go up, but after checking the price, 84 RM (around 20€), we decided not to. Instead we wander around the park right behind the towers.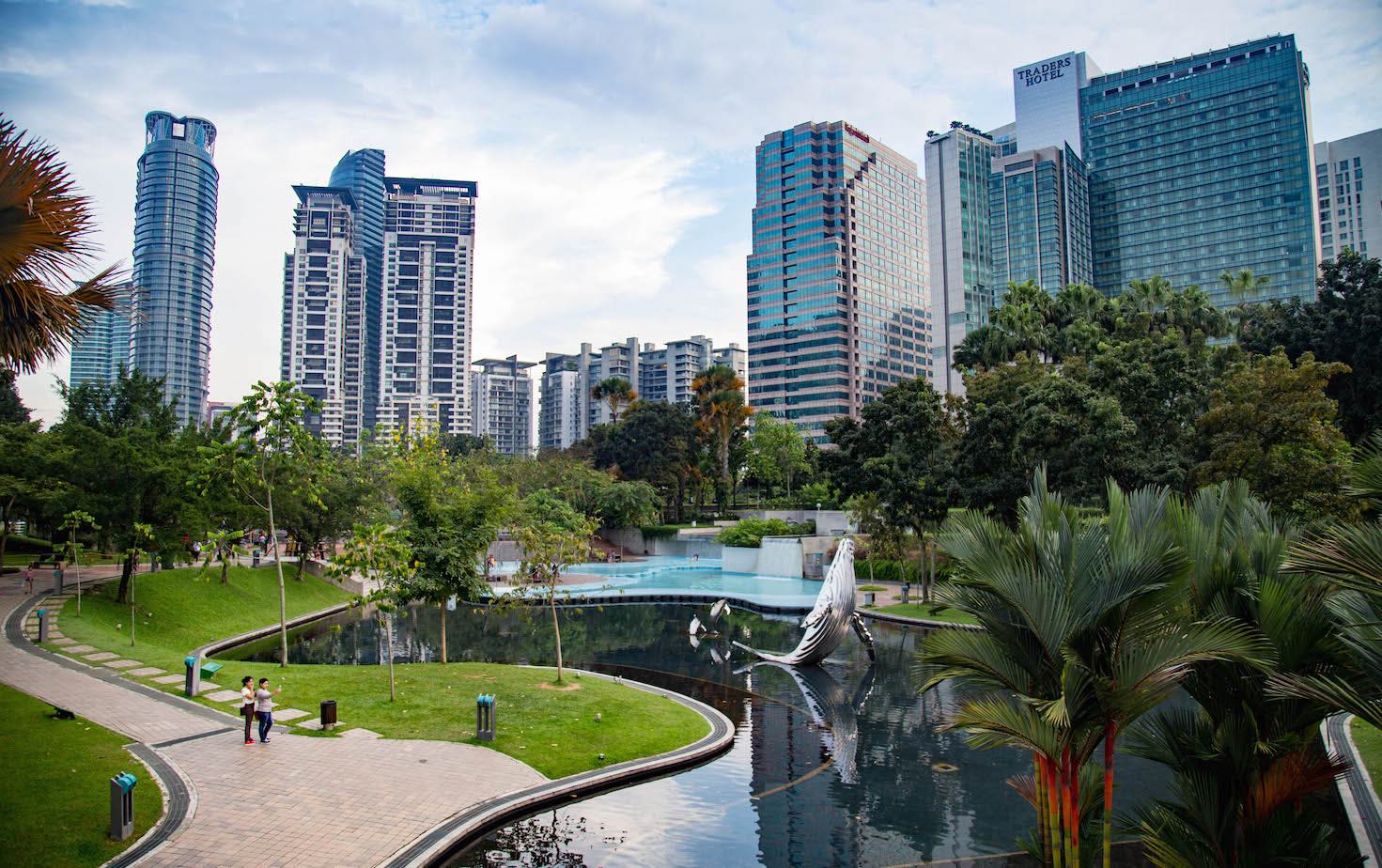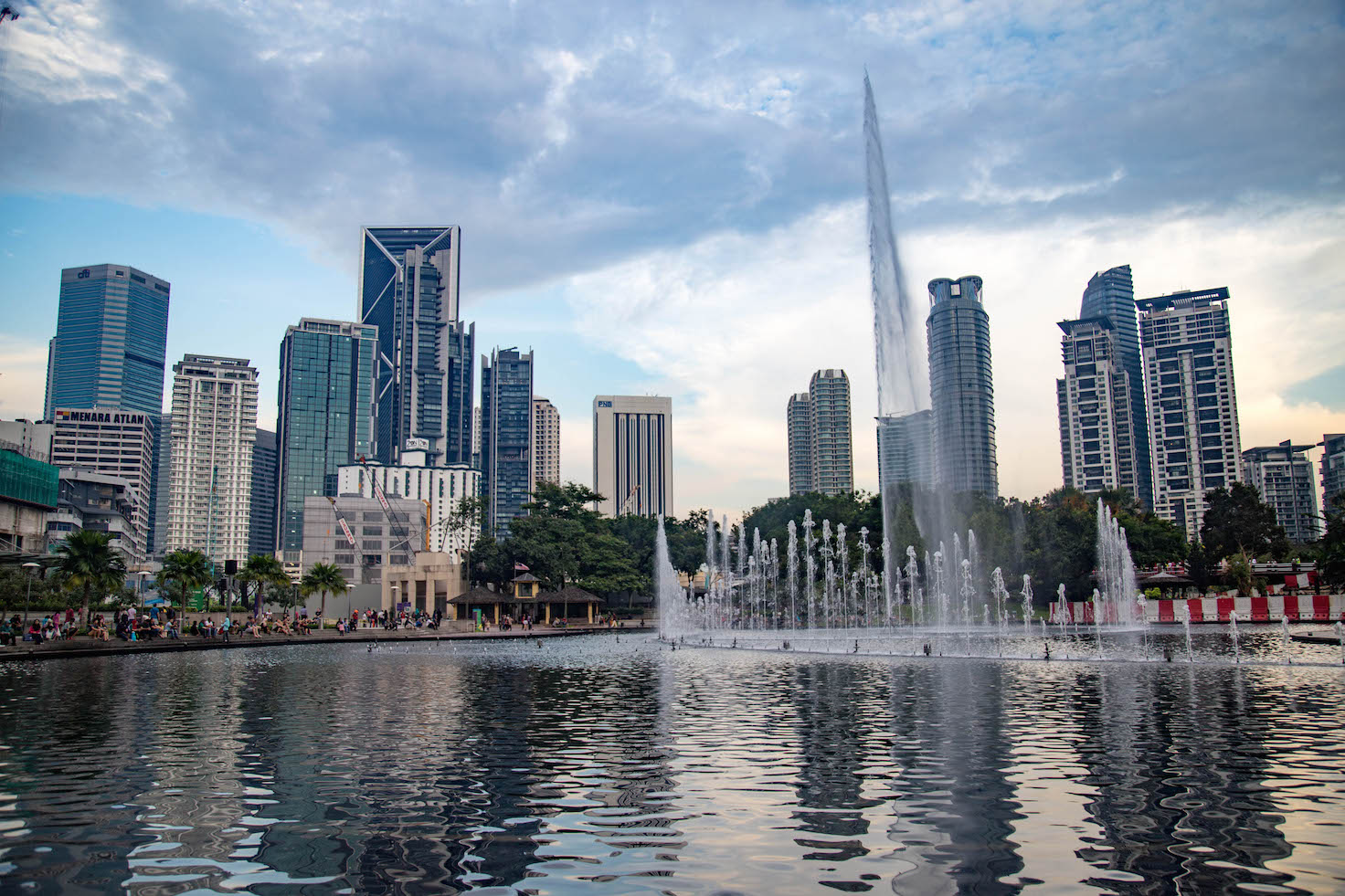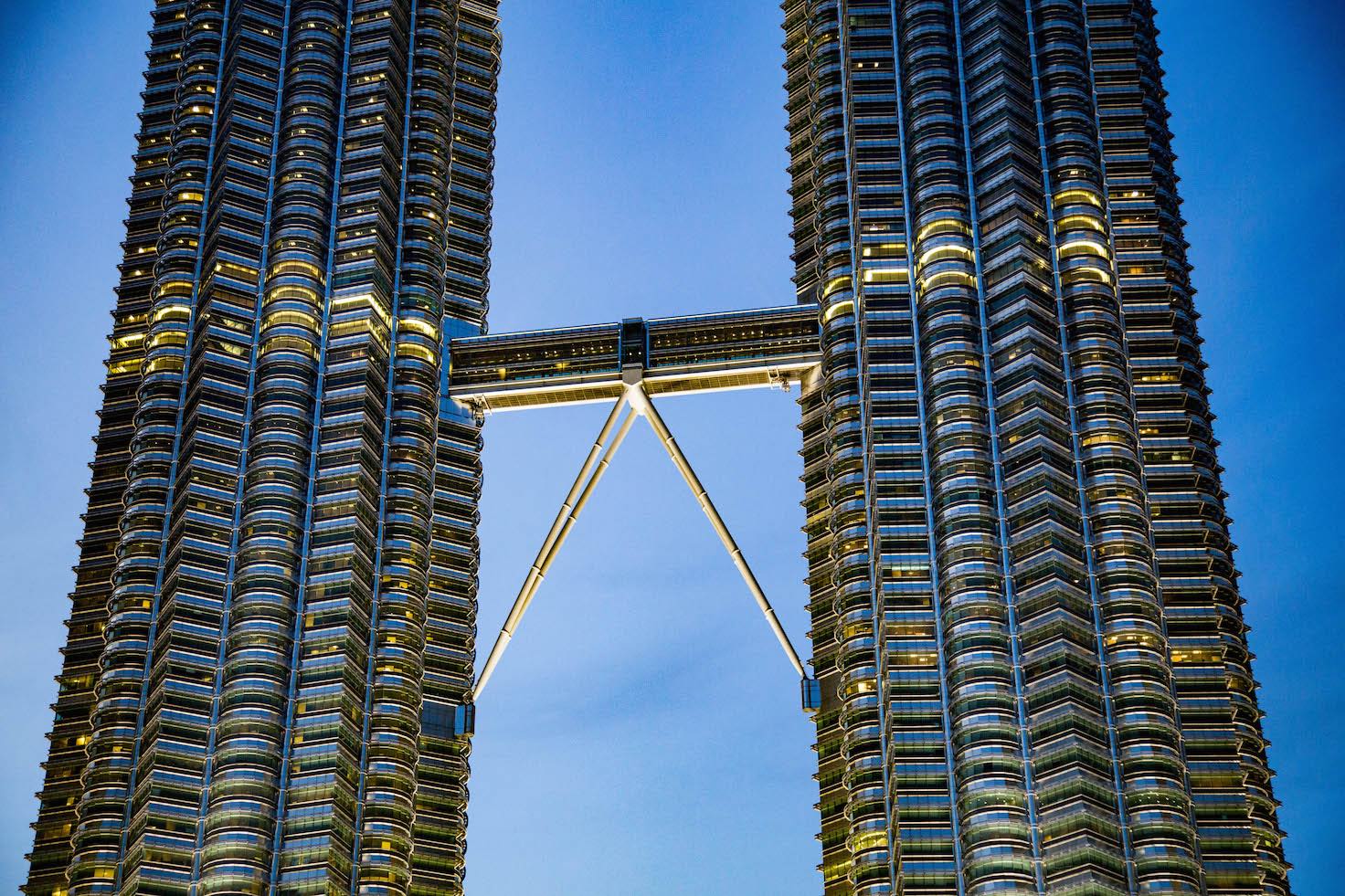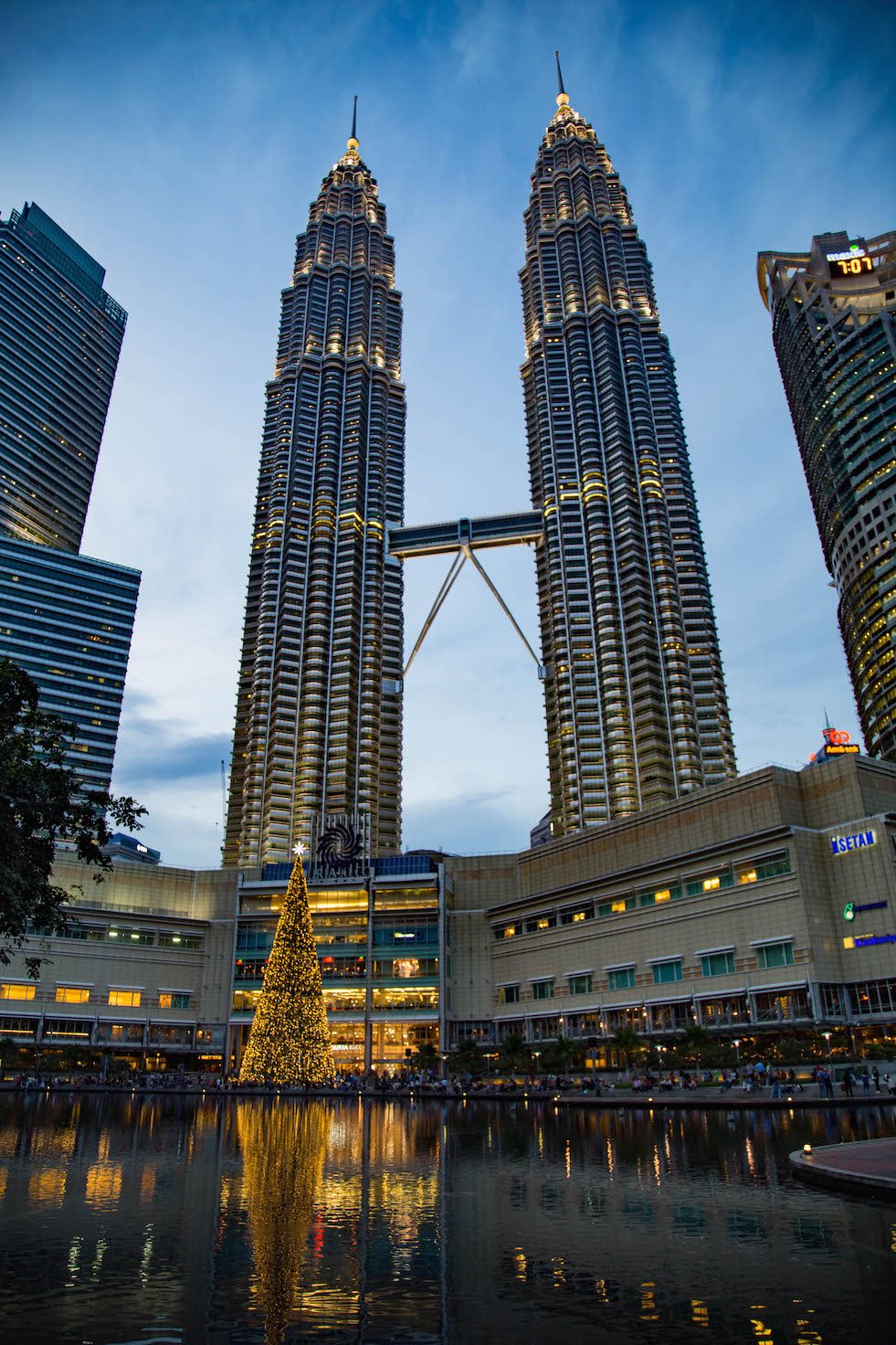 On the next days, we visited the Central Market, one-stop shopping destination for Malaysian handicrafts, souvenirs and only a few minutes away from Petaling Street, the centre of Kuala Lumpur's original Chinatown.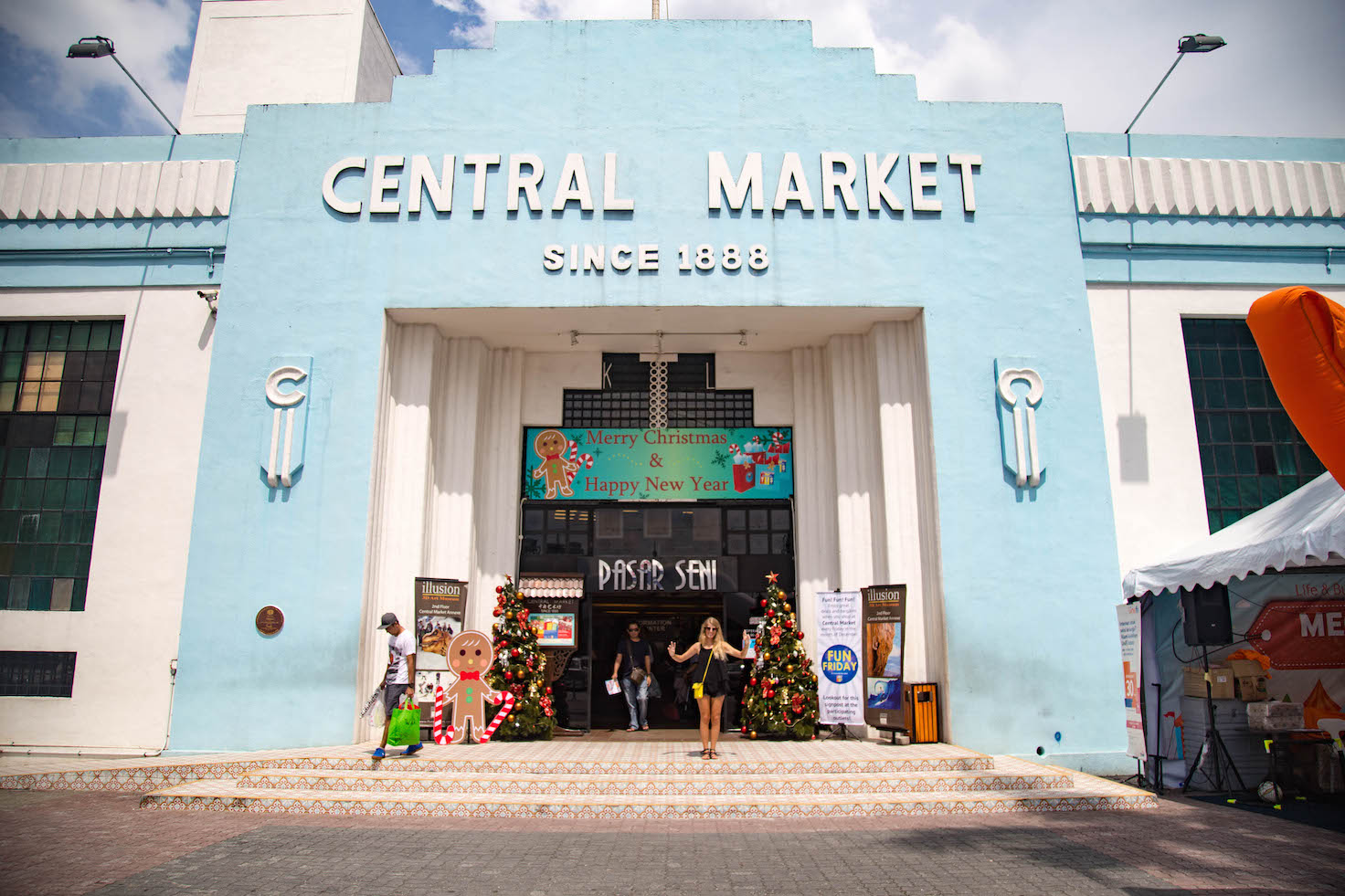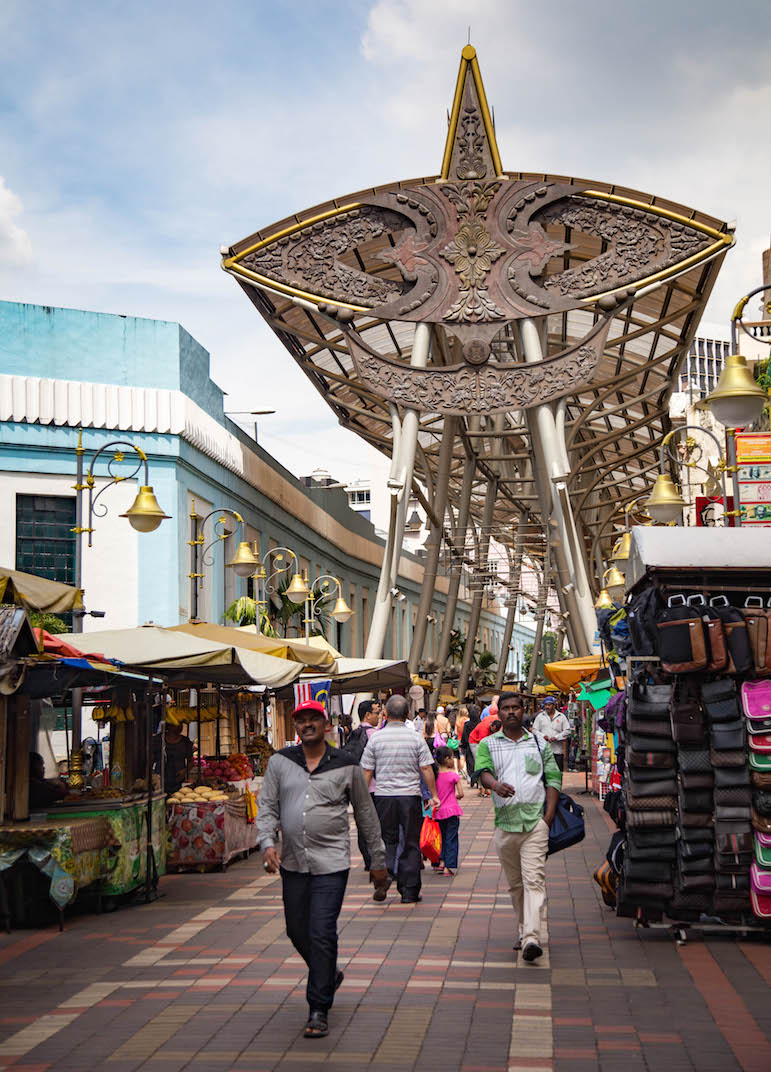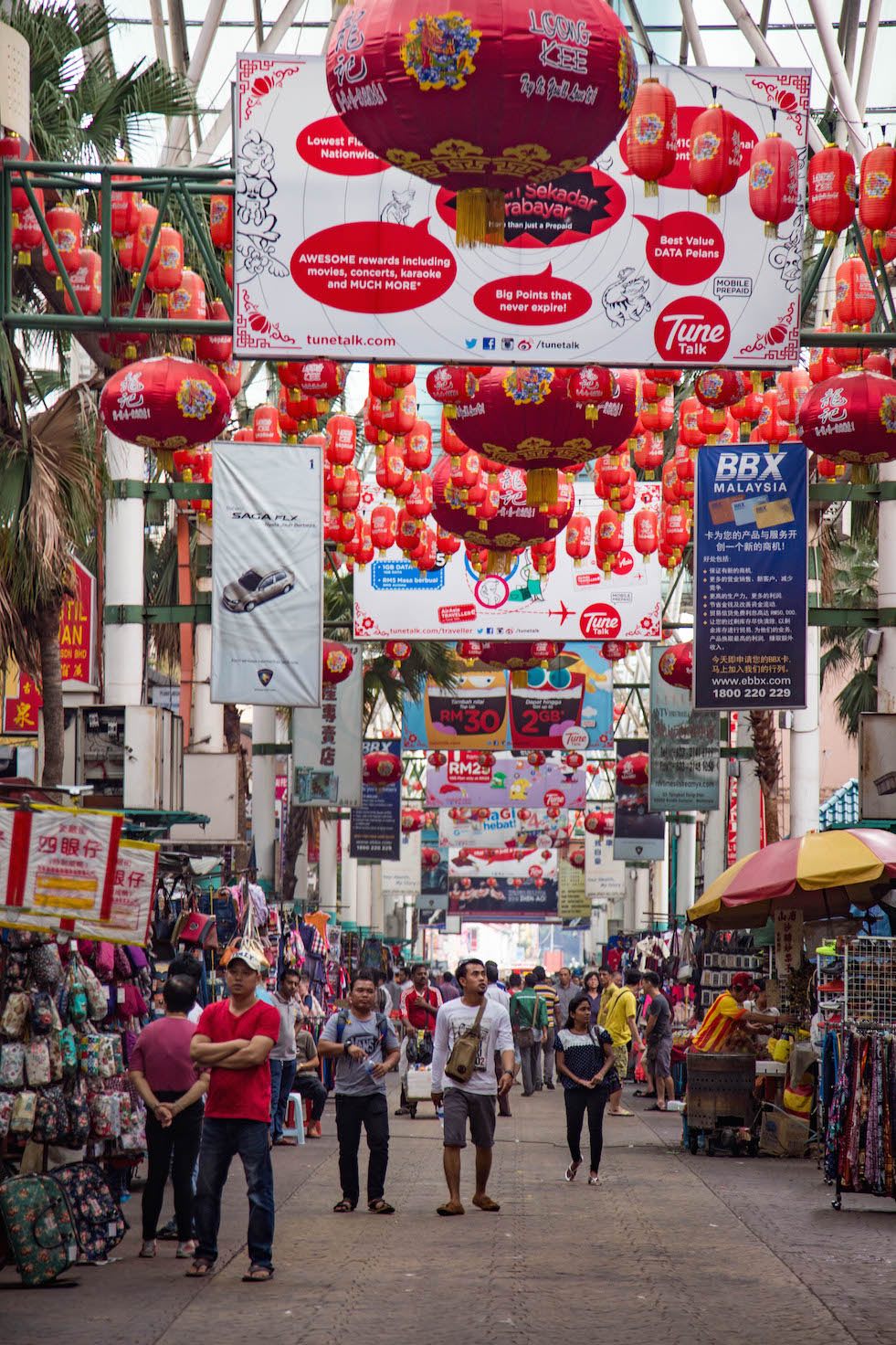 Avoiding the shopping malls, we walked from Chinatown to the Sultan Abdul Samad building set to the east of Merdeka Square, designed in 1897 by AC Norman, the architect responsible for the Jamek Mosque.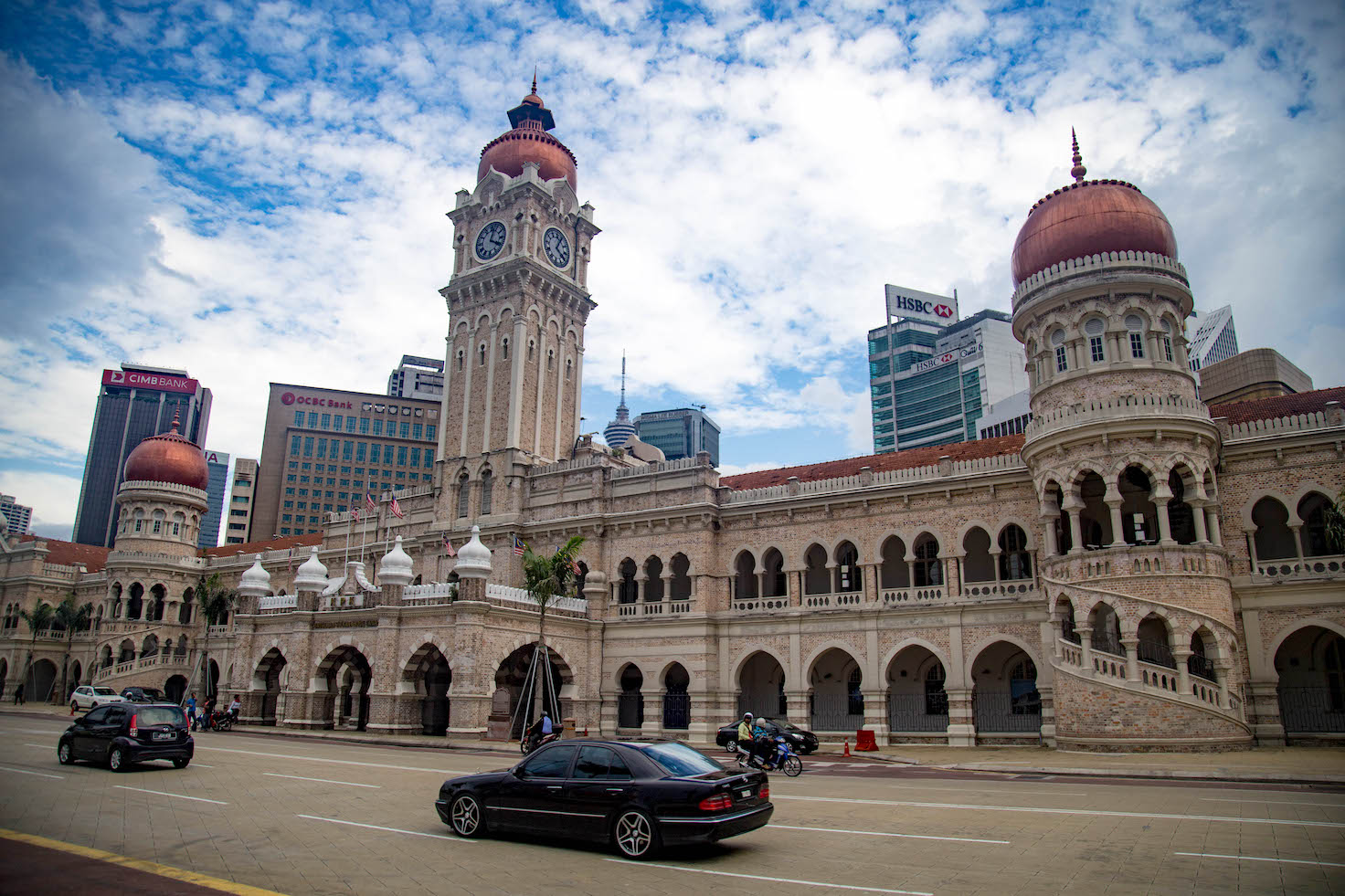 On our last day, we decided to get lost through the city and watch the daily life of the Malaysian people. We observed how kuala Lumpur was a city in a fast-paced development with constructions in every corner, high level of consumption and the urge for trends. Even though, nothing of this would seem to affect their rooted culture habits.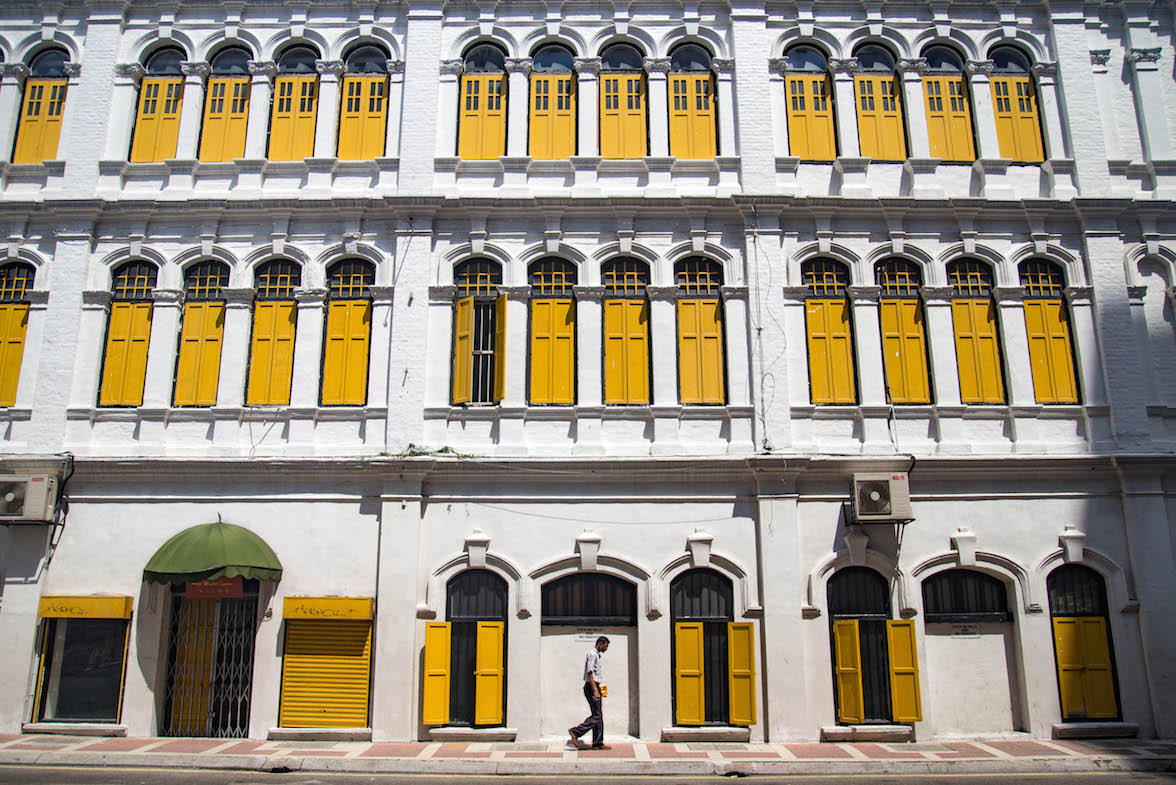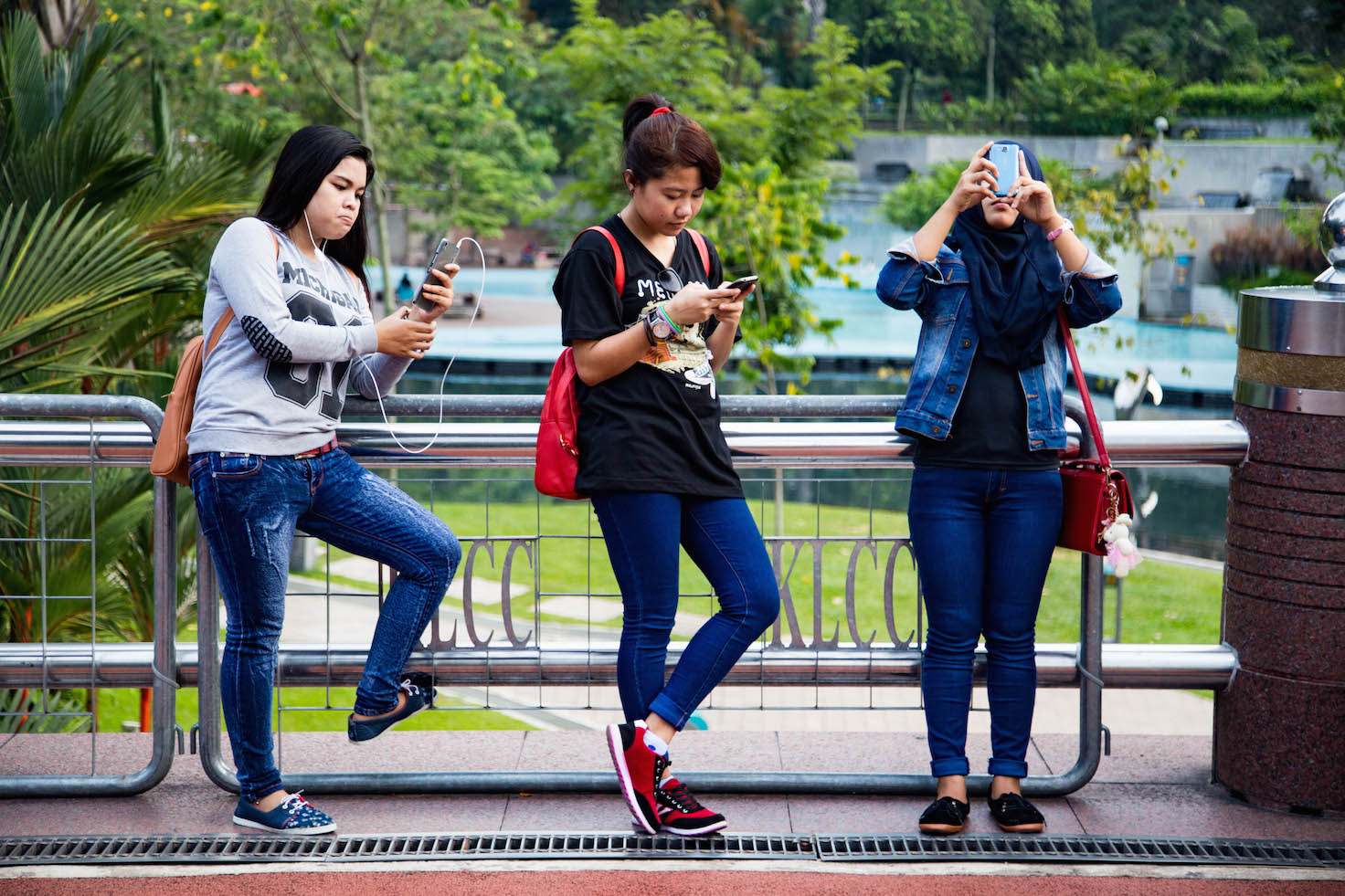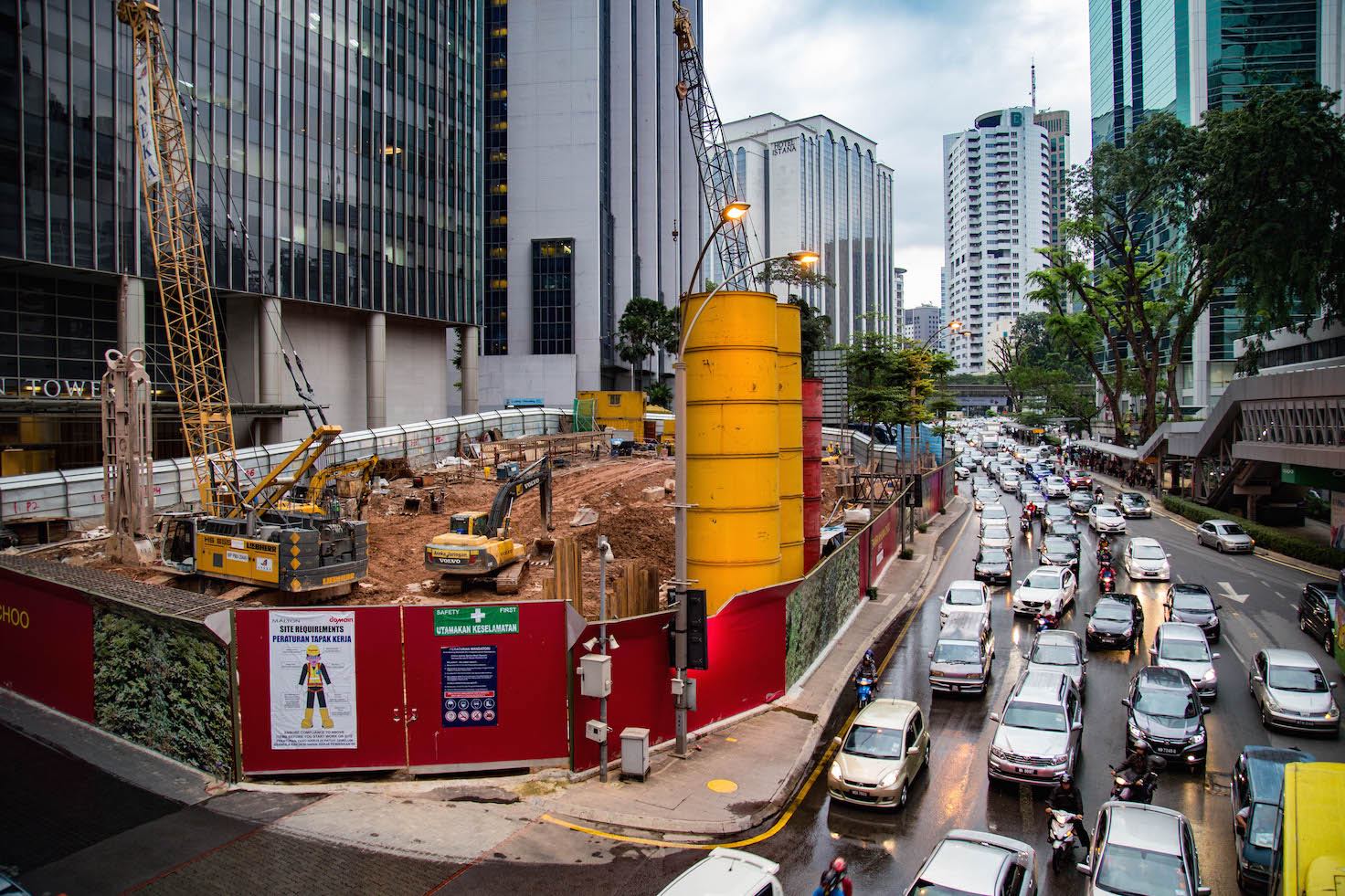 Next destination – Penang.