M
alaysia is completely different from its neighbors. Very well developed with Kuala Lumpur ranking in fourth place for the world's 10 best shopping cities in the world and with an undergoing rapid economic development over the past five decades.
Although this is not an expensive country. Amazes with its culture, landscapes, and beautiful coastline. In Malaysia are living Malays, Indians, and Chinese, so the palette of habits is quite large. People are open, friendly and always helpful.


Top places to visit
Cameron Highlands
Kuala Lumpur
Langkawi
Malacca
Malaysian Borneo
Penang Island
Perhentian Islands
Taman Negara
Standard prices
Currency: Ringgit 4,50 MYR ≈ 1 EUR
Accommodation: The most expensive accommodation is definitely in KL. For a double room, you will pay 80 MYR. A dormitory is 30-50 MYR. On the islands en suite room cost 50-70 MYR.
Food: In some restaurants you can find a large portion of rice with vegetables for 3.5 MYR. Street food will cost between 3 – 11 MYR. Restaurants serving western food are much more expensive. Soups start at 13 MYR and the fresh juice 6 MYR.
Transportation: Bus tickets are sold no more than the number of seats, so sometimes you have to wait an hour for the next one. Long-distance buses are often really good machines with air-conditioning, video, and really comfortable armchairs.
There are regular ferries to all major islands (Langkawi, Penang, Pangkor). It also can get you to Thailand.
By the middle of the country runs so-called Jungle Train, rather a slow train, but it is through the middle of the rainforest.
Due to the price of fuel, taxis are normally cheap.
Activities: The most popular activity is trekking through the Cameron Highlands tea plantations or Mountain Kinabalu in Borneo (where you can not enter without a guide so it is not a cheap walk). Taman Negara it's a gigantic jungle, through which runs a few designated routes (the shortest you can beat yourself, or you can also go for longer with a guide). On the coast, you can attend daily diving class or PADI course. Especially worth visiting Sipadan (Borneo), one of the most "iconic" places where sharks, turtles, barracudas and manta rays are found in large groups (better to book in advance).
Travel Tips
Visa: European Union citizens when entering Malaysia, receive 30-90 days tourist visa.
Citizens of China must apply for the Electronic Visa upon arrival, which receive lasts one day and costs $ 25. Visa holders can enter Malaysia via any port of entry.
IMPORTANT – Passports must be valid for up to 6 months before entering.For more information and contact details, here.
Taxi: Make sure that the taximeter is turned on or deal the price before.
Flight deals: AirAsia offers unbelievably cheap domestic flights, and also between other countries of southeast Asia.
Food: Eat on the street, especially in the markets. Try some of the Indian cuisine specialities like tandoori chicken, spicy fish soup, and naan (Indian bread). Don't miss Malaysian lemongrass grilled chicken or wrapped in banana leaves and nasi lemak.
Drinks: More than a half of the community are Muslims. Due to it, the government raised the price of alcohol very high. The only place where it's cheaper is Langkawi Island with its duty-free status.
Best time to visit: In western Malaysia, it rains during the whole year, but usually there are two clearly noticeable rainy seasons, usually occurring between March and May and between September and November.
In East Malaysia, the rainiest months are from November to Match (under the influence of north-east monsoon).
Many tourists define August and September as the best time to travel. The worst months are considered to be March, April, and October. It's raining heavily and the wind is barely noticeable, so the heat and high humidity are hard to deal with, but being on the coast makes it more tolerable.
Our experience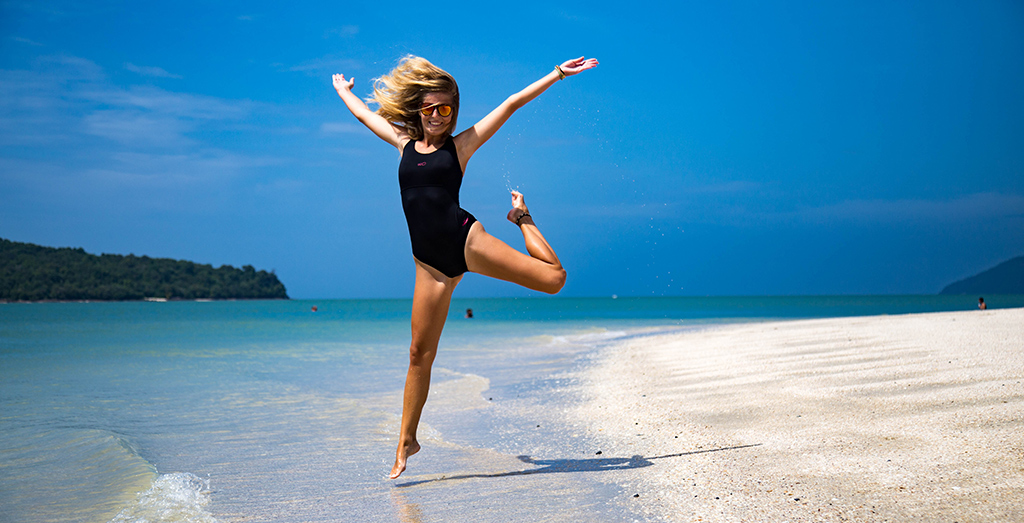 LANGKAWI – THE JEWEL OF KEDAH
Langkawi also known as the Jewel of Kedah was the pearl of our trip. A tropical paradise surrounded by stunning white beaches, waterfalls, figurative mountains, rainforests with a wide variety of wildlife, rich traditional cultures and warm hospitality…Read more.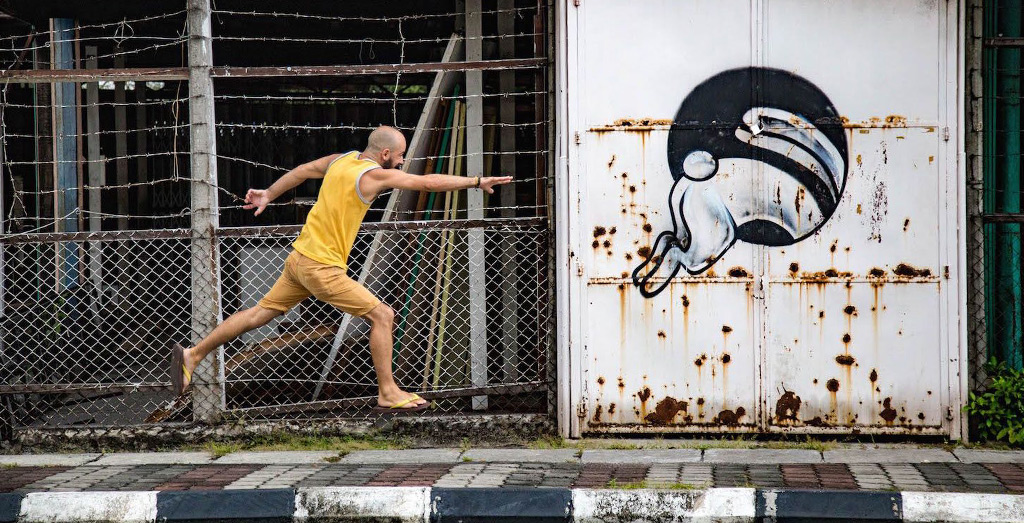 PENANG – GEORGE TOWN
The bus from Kuala Lumpur to George Town, situated on Penang island in the north-west of Peninsular Malaysia, was supposed to take around 4:30 hours to reach its destination. In the end, with some stops in between, it took us 8 hours to arrive…Read more.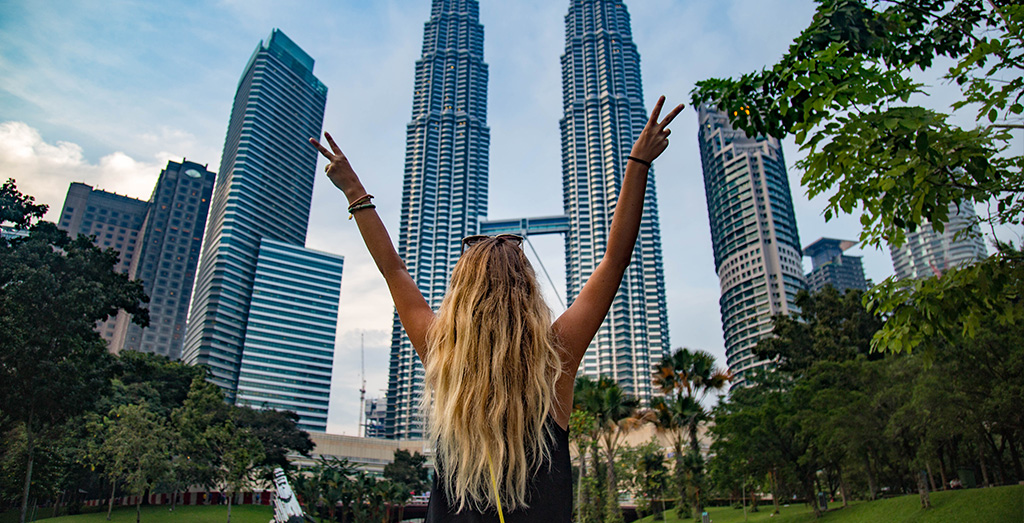 KUALA LUMPUR – SHOPPING OASIS
Arriving in Kuala Lumpur was like entering in a gigantic shopping mall. Passing through high buildings full of commerce and advertisements everytime we wanted to go somewhere.
After doing more research about it, we found out…Read more.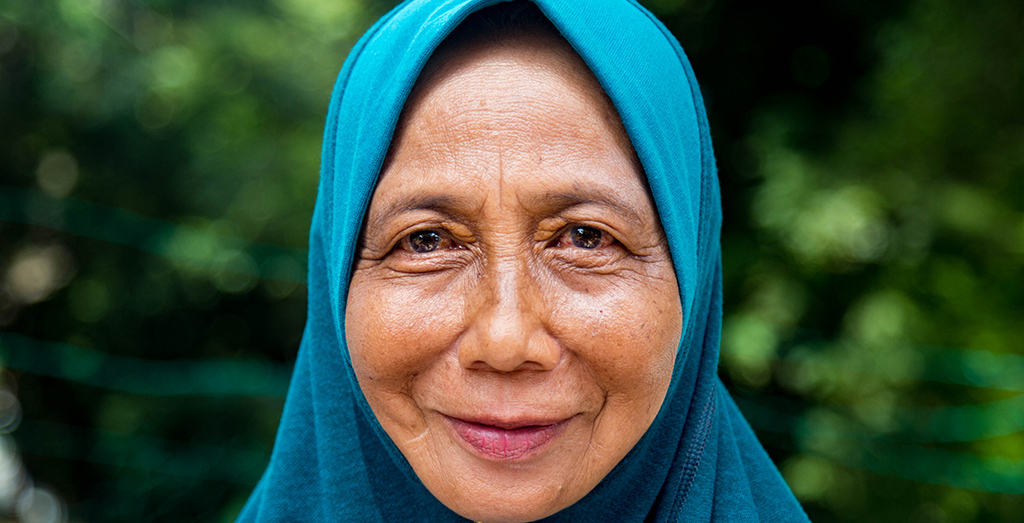 MALACCA AND ITS PEOPLE
The bus ride took around 8/9 hours from Singapore to Malacca due to heavy traffic jam and border crossing.
Like many other travelers, we came to Malacca for a short stay, two nights at Ringo's Foyer Guest House. The most chilled hostel we have been so far…Read more.