The bus from Kuala Lumpur to George Town, situated on Penang island in the north-west of Peninsular Malaysia, was supposed to take around 4:30 hours to reach its destination. In the end, with some stops in between, it took us 8 hours to arrive. (price = 35RM + ferry 1,20RM per person.) Apparently, without any reason, said a young local studying law in KL who was seating next to us. During our trip, he was telling us about his country and how Malaysians were so passive towards their country´s politics and politicians. Prices are rising every year and people's income won´t change. The country is developing fast and politicians seem to be more interested in their pockets than in their people.
Identified with his speech, we kept talking until we arrived at the Penang Butterworth Station, located just a few steps away from the ferry.
Approximately half an hour later, we were in George Town, a trendy colourful city named after the British King George III. Famous for its colonial elegant architecture and listed as a World Heritage Site by UNESCO.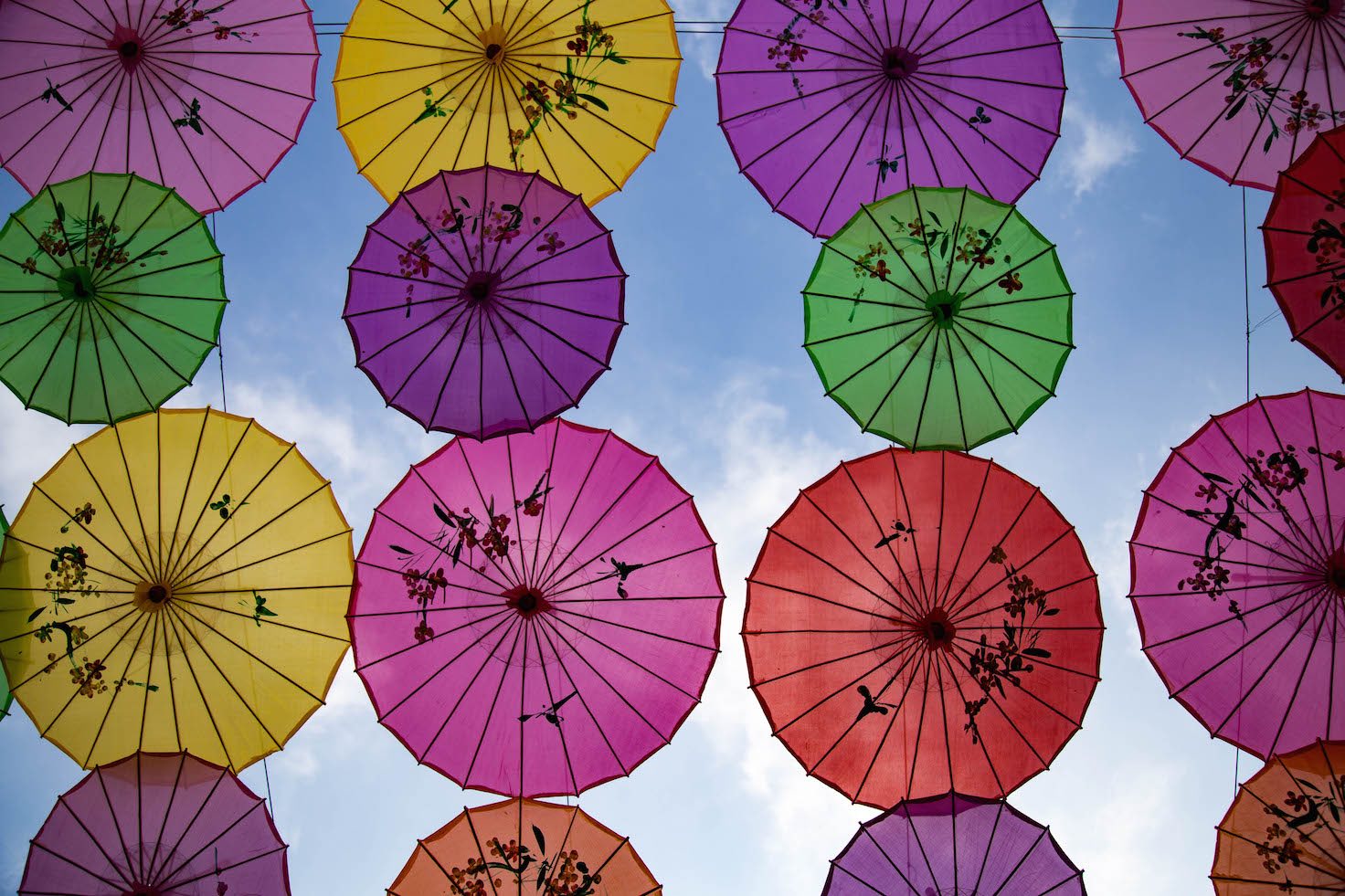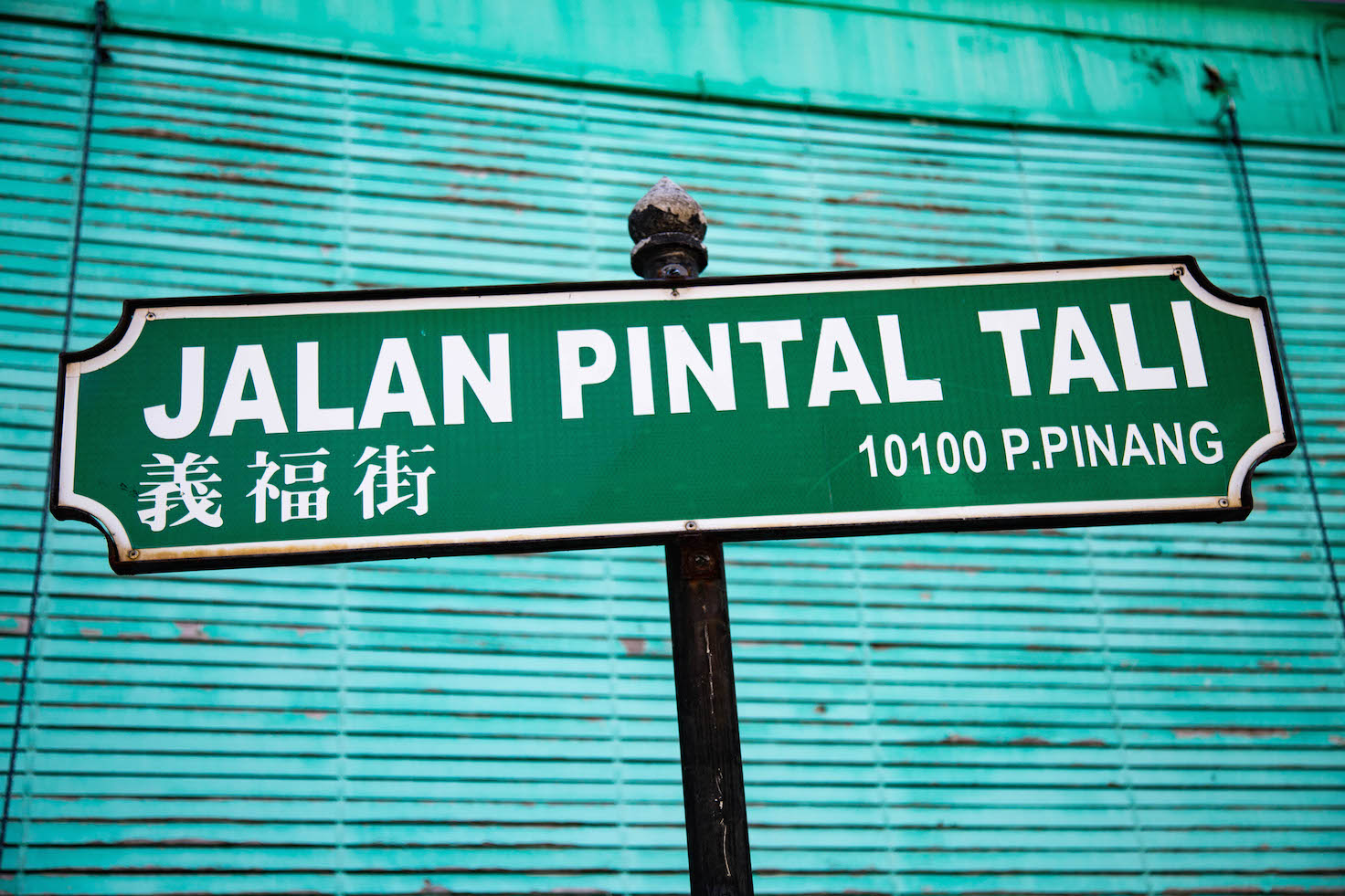 We bunked in a budget guest house called Do Mo Inn for 4 nights in Lebuh Chulia one of the most busiest and important streets of George Town. Generally referred to as the backpacking haven due to the high number of cheap accommodation, cool bars, cheap eateries and quick access to other points of interest.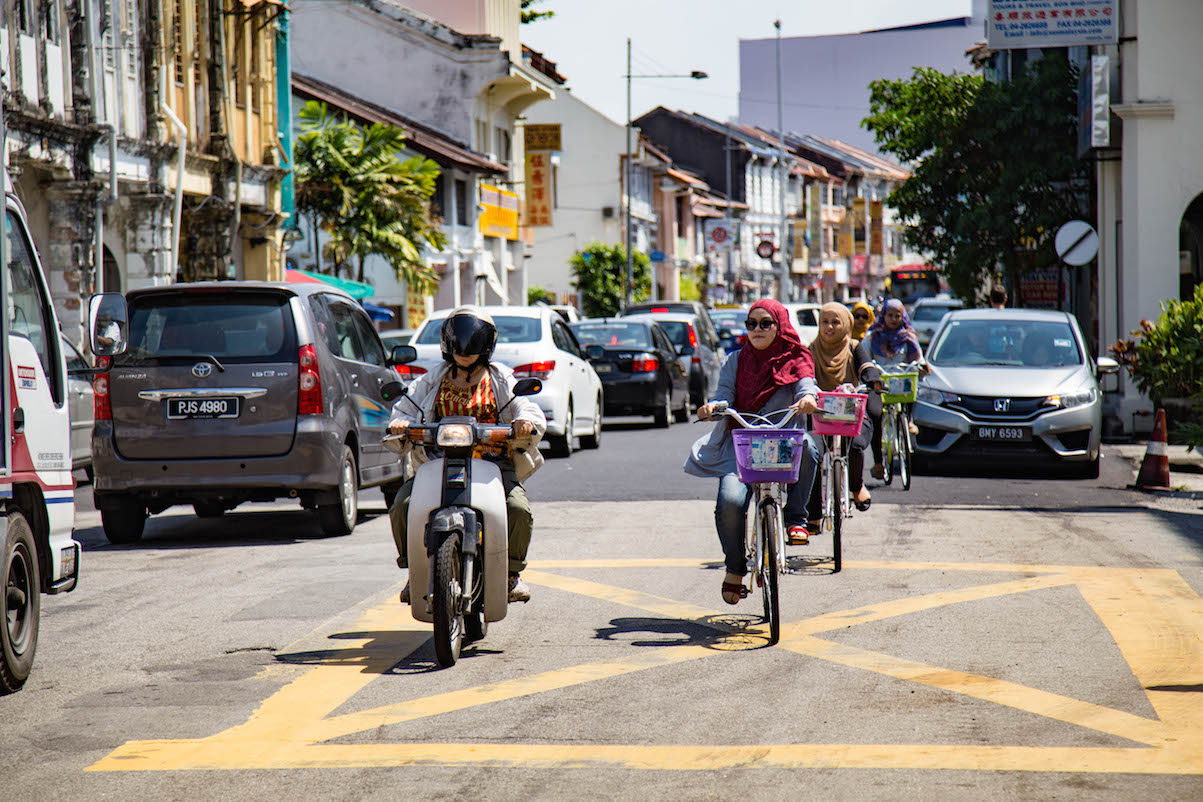 Before traveling to Malaysia, this famous graffiti of little children on a bicycle always popped up into our minds every time we heard about George Town.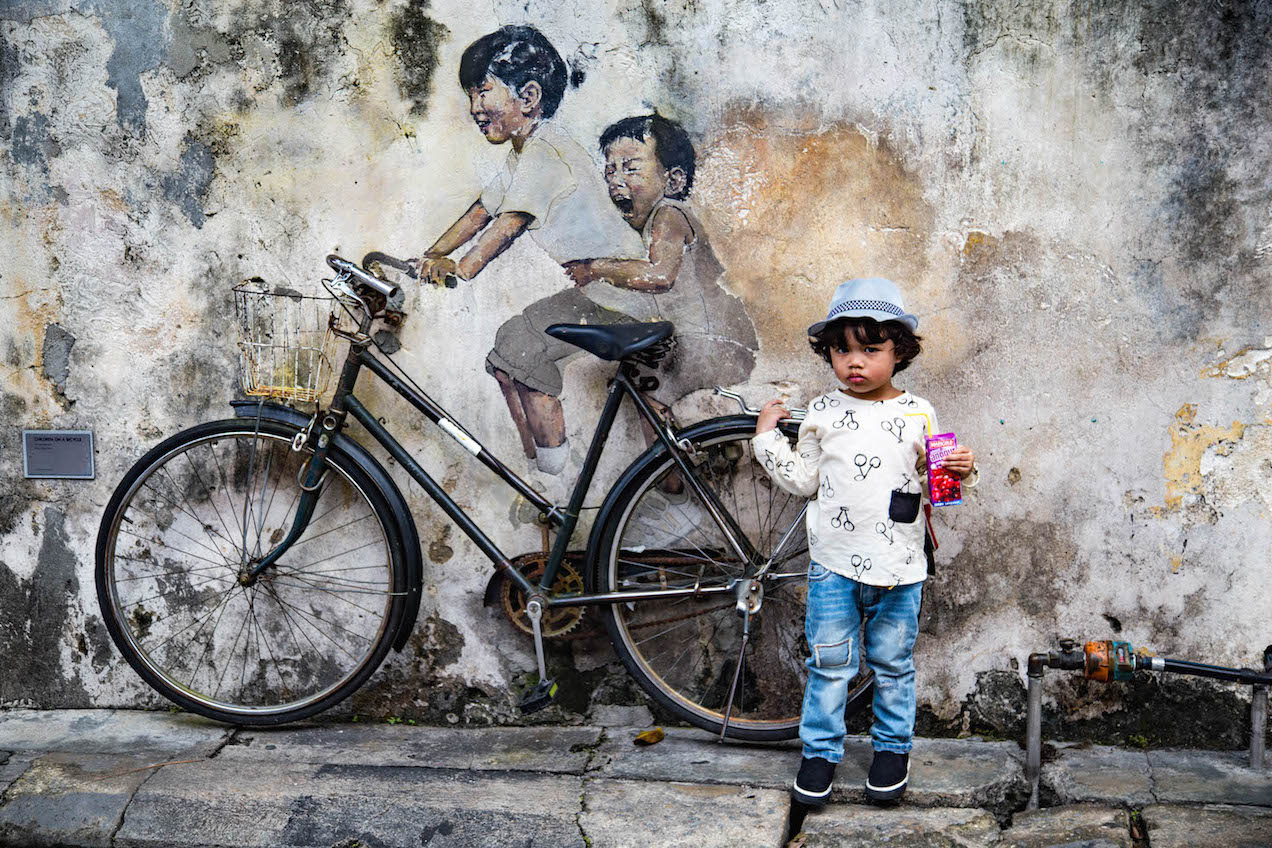 It belongs to the Lithuanian artist, Ernest Zacharevic, hired in 2012 by Penang's municipal council in an attempt to give new life into some of the Chinese shop-houses and streets around the inner city.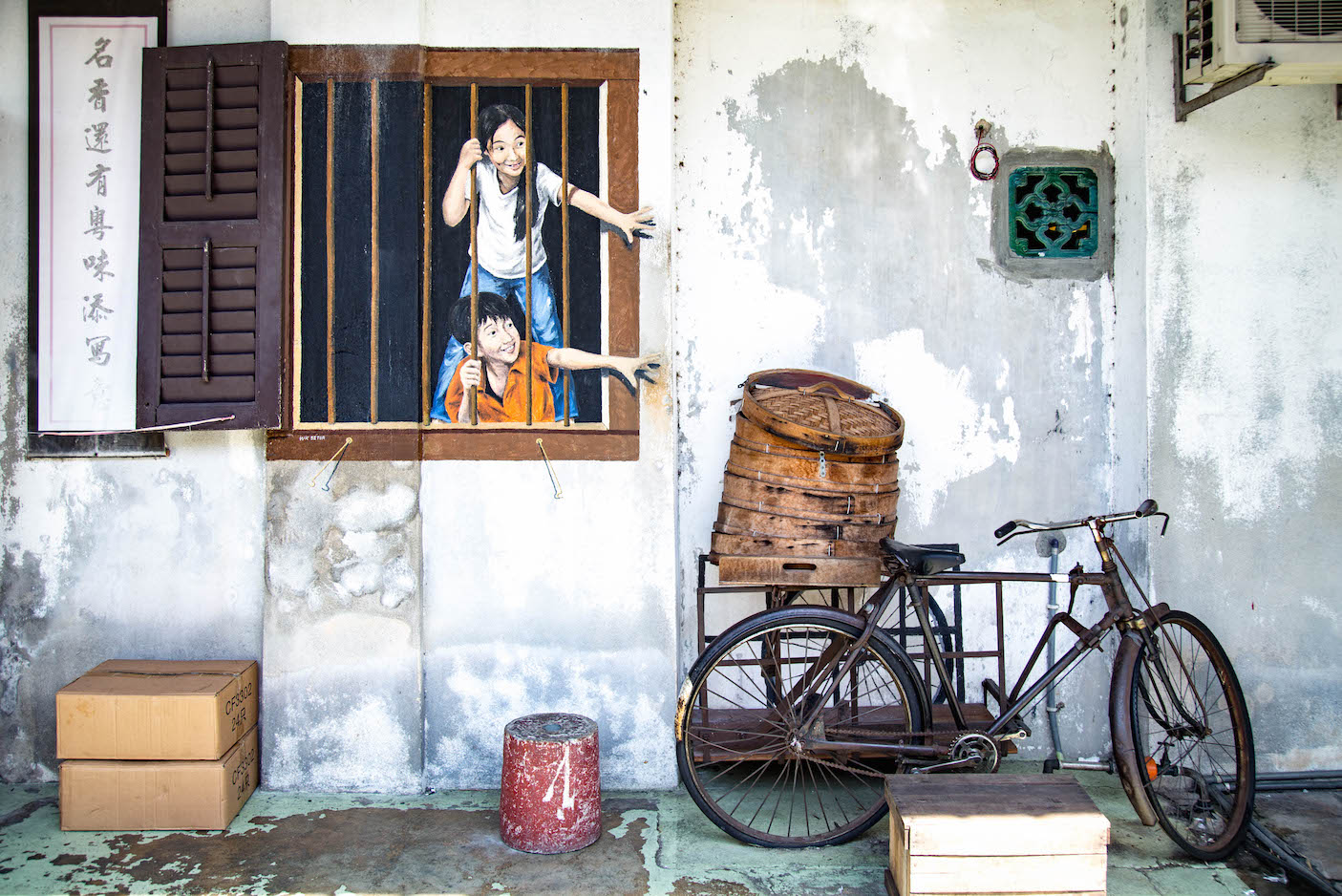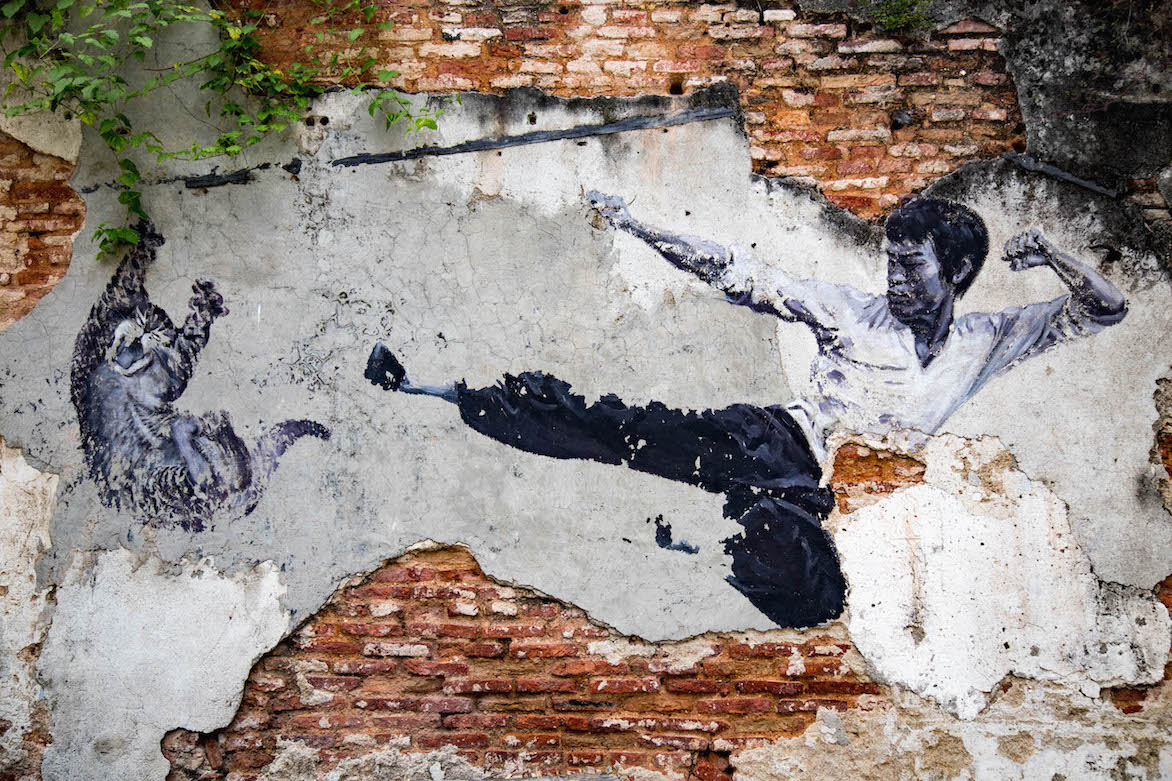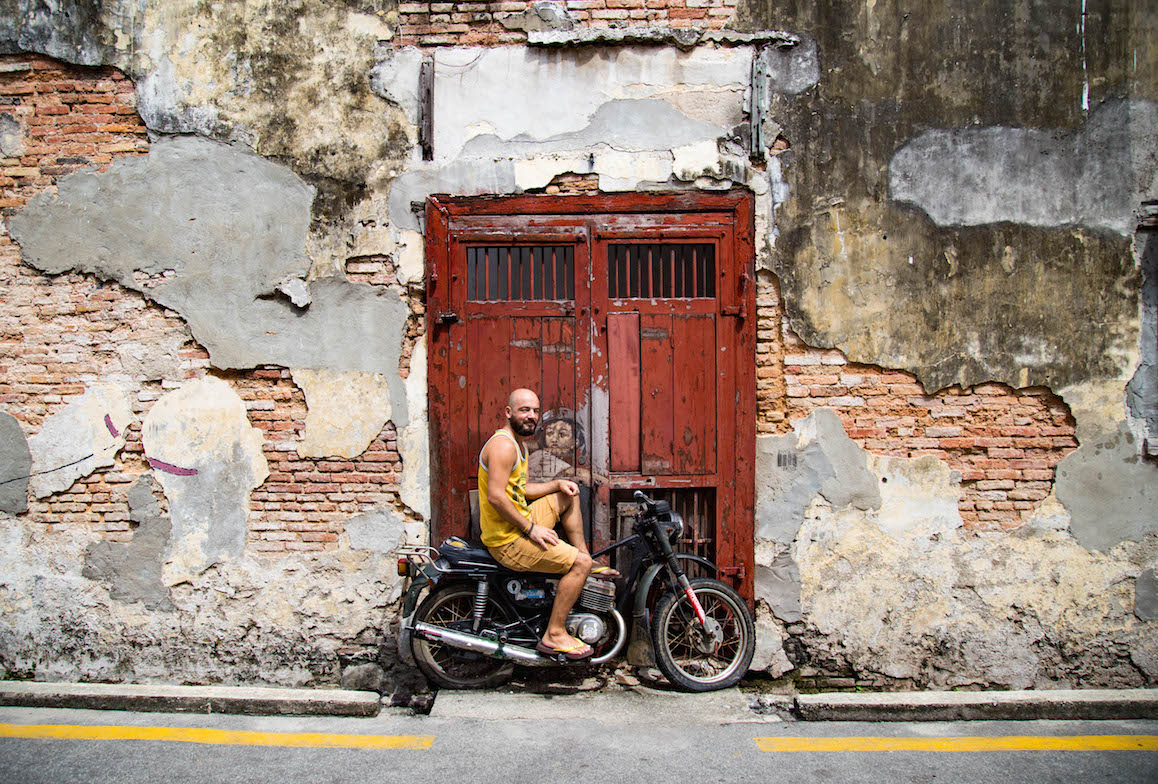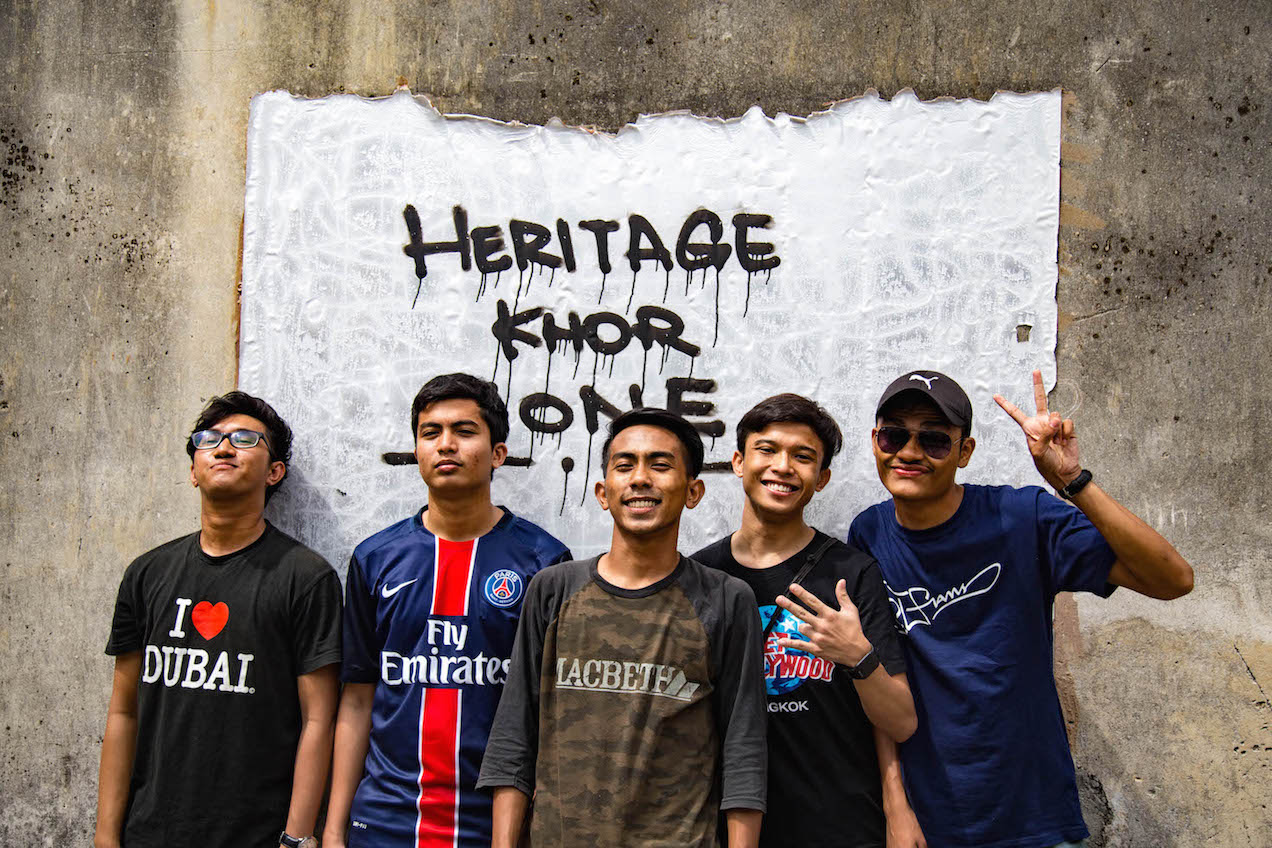 His artwork spreads out across Penang's city centre, along roads like Weld Quay, Muntri Street, Lebuh Leith, Ah Quee Street, Armenian Street, and Hin Bus Depot, an abandoned area turned into an art space with exhibitions every month.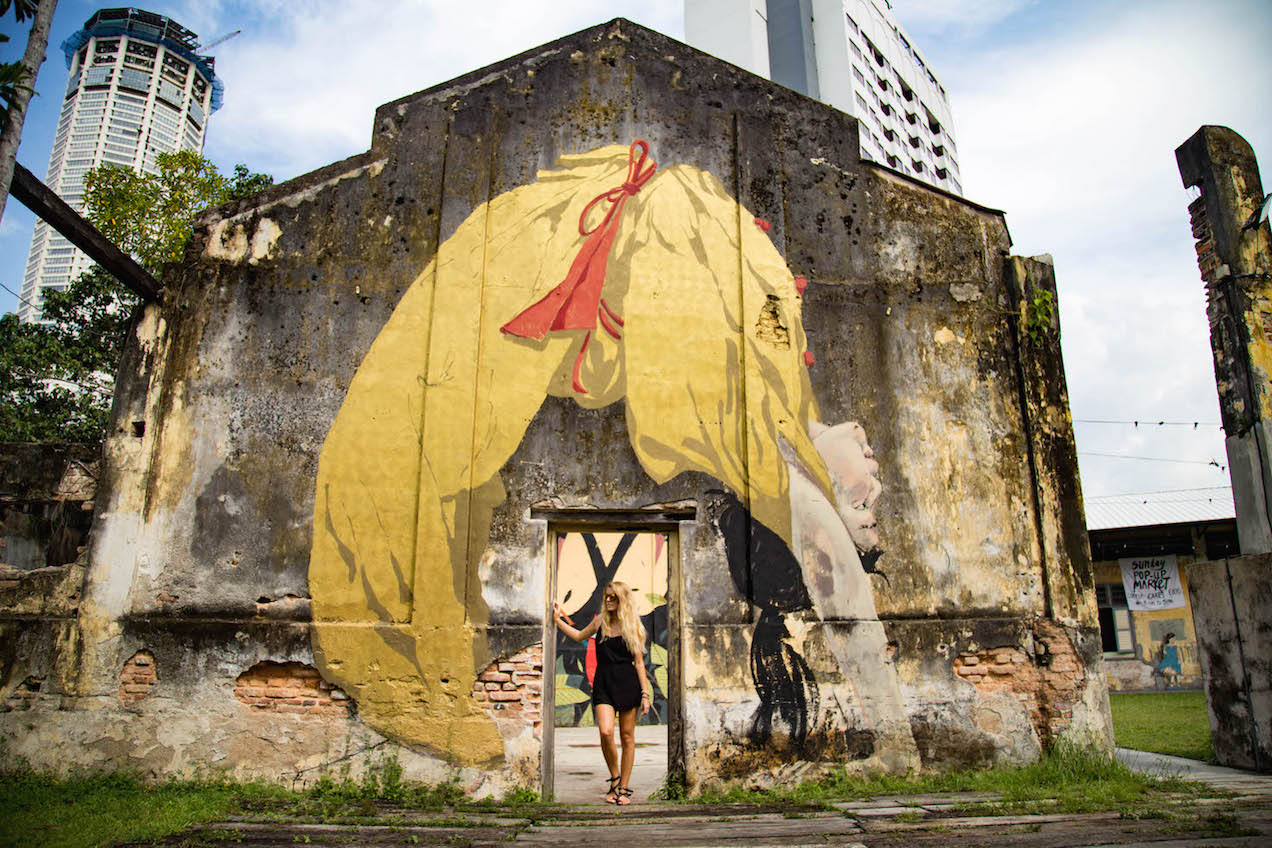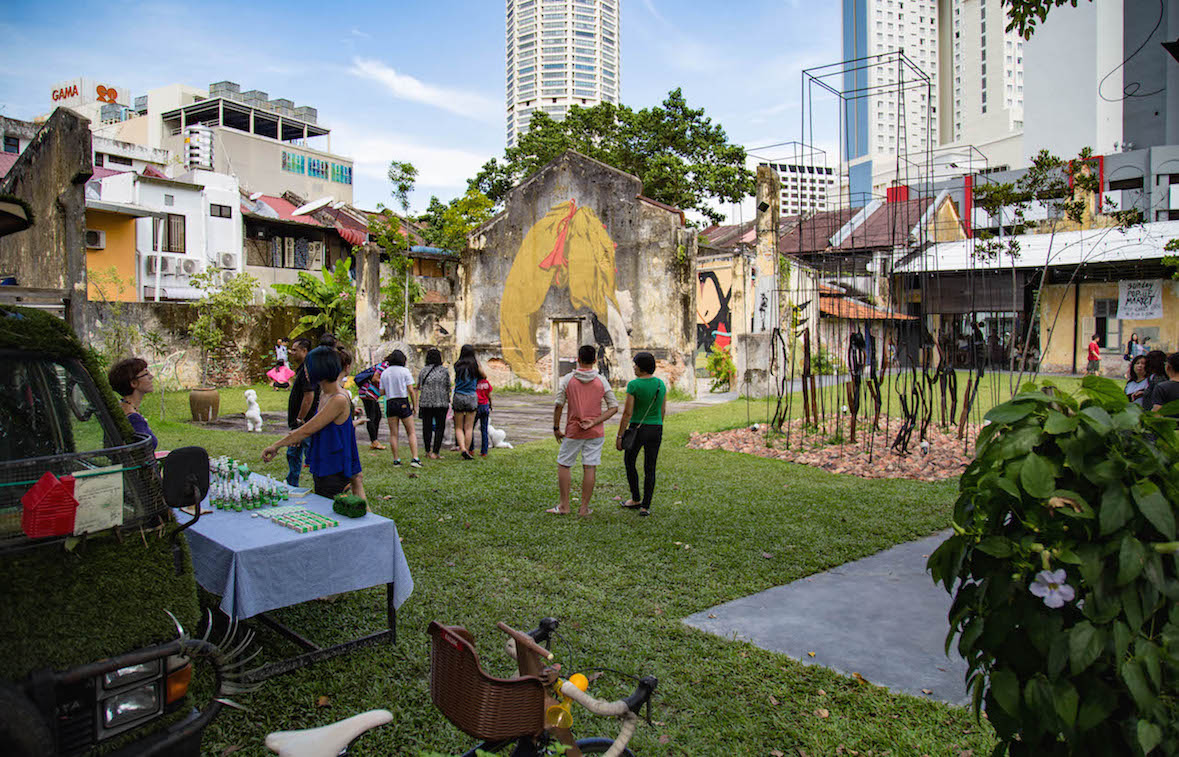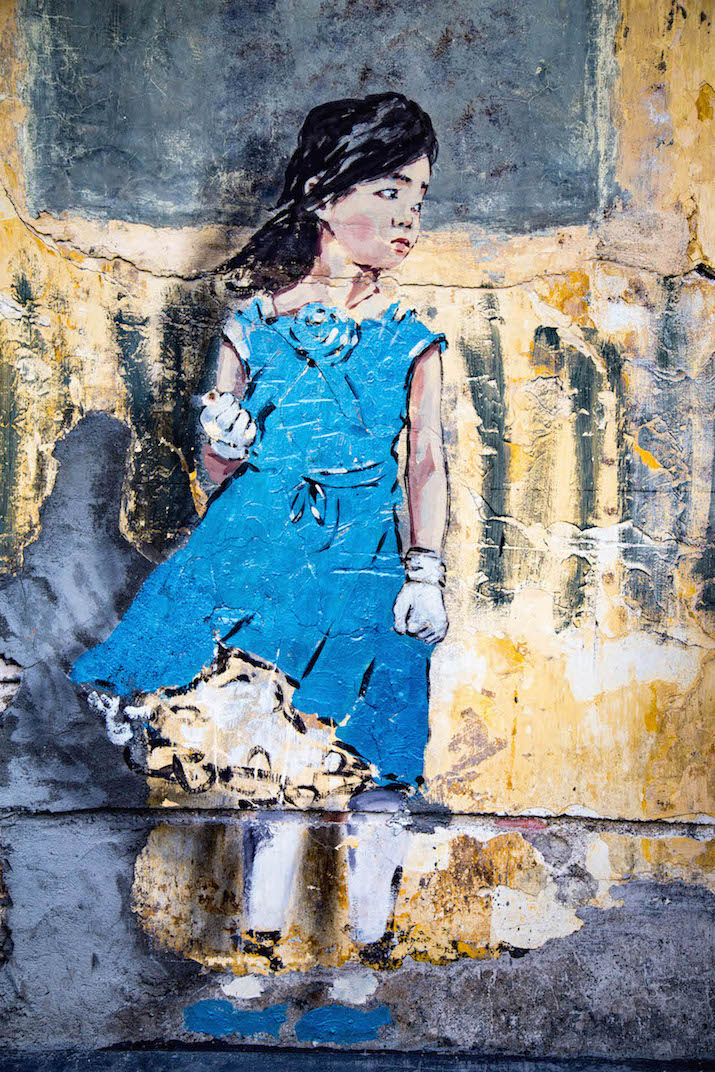 Wandering around the city we also saw some iron structures with anecdotes about the history of George Town. In total, there were 52 of these pieces.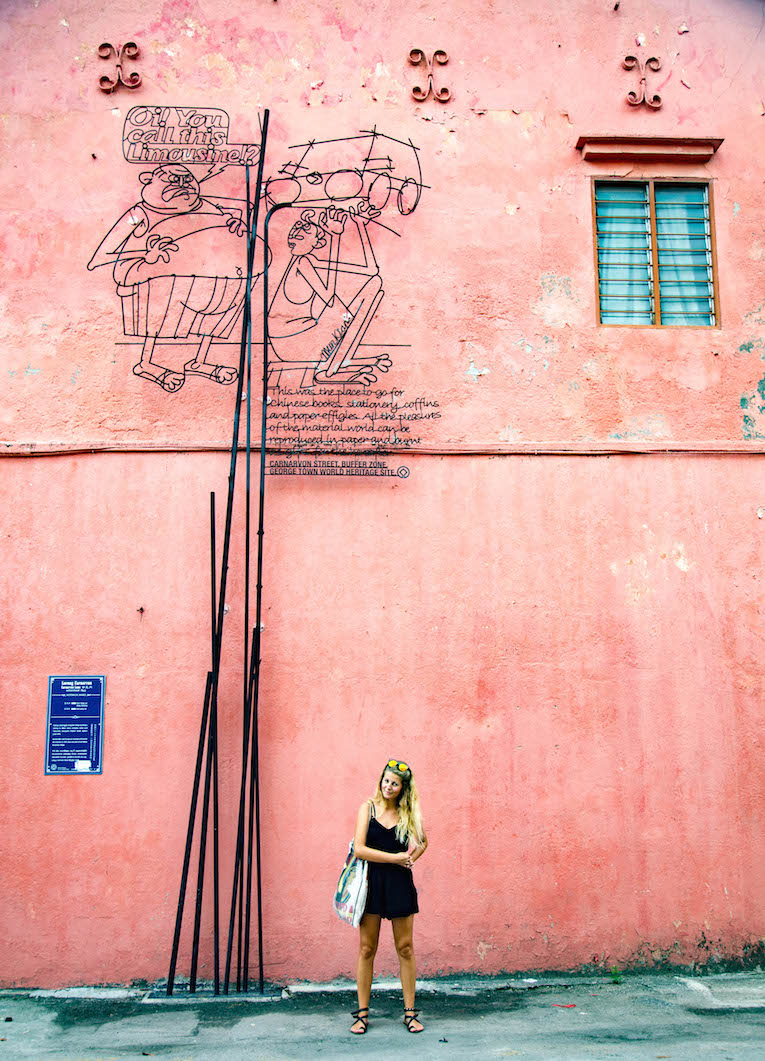 Another attraction we visited in George Town was The Clan Jetties floating village, one of the last Chinese settlements on Penang island. Considered an authentic seafront society home to six Chinese clans.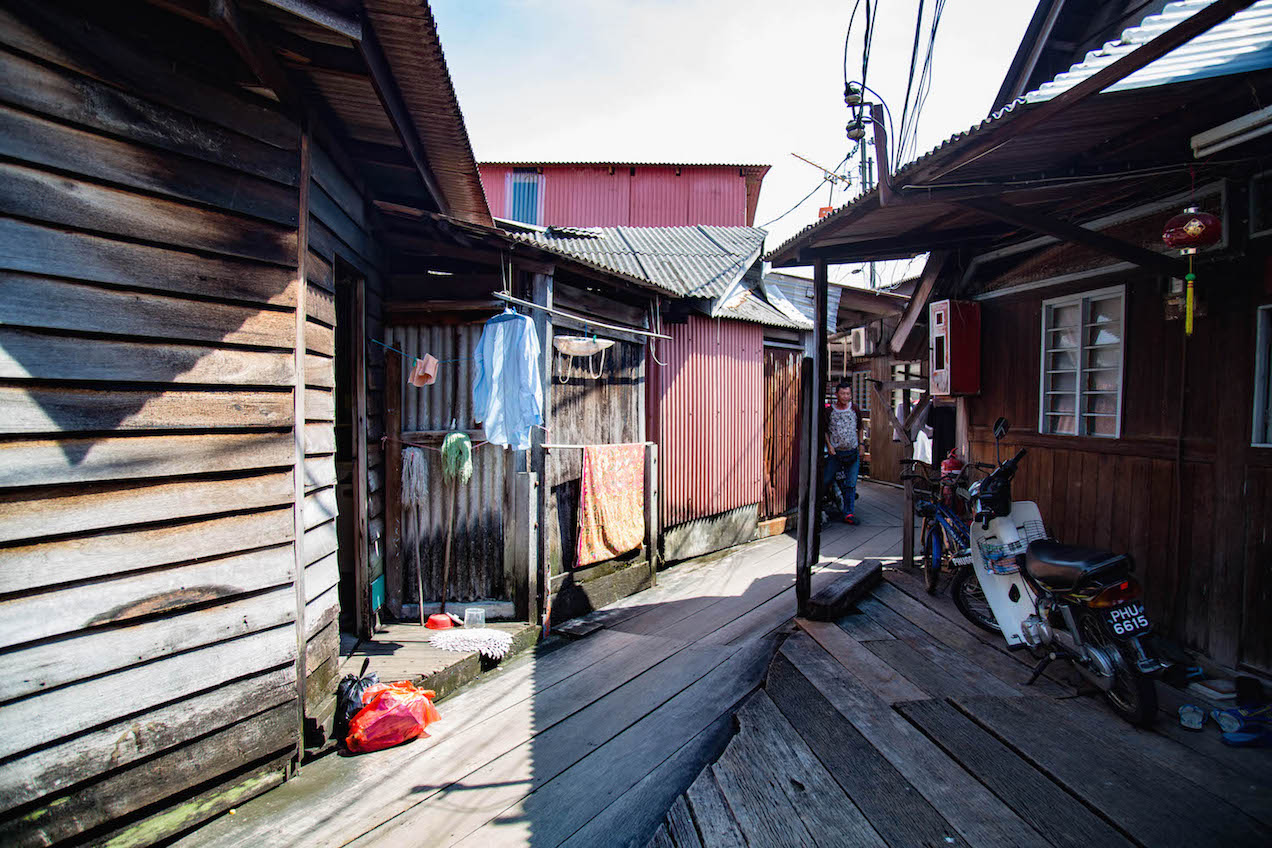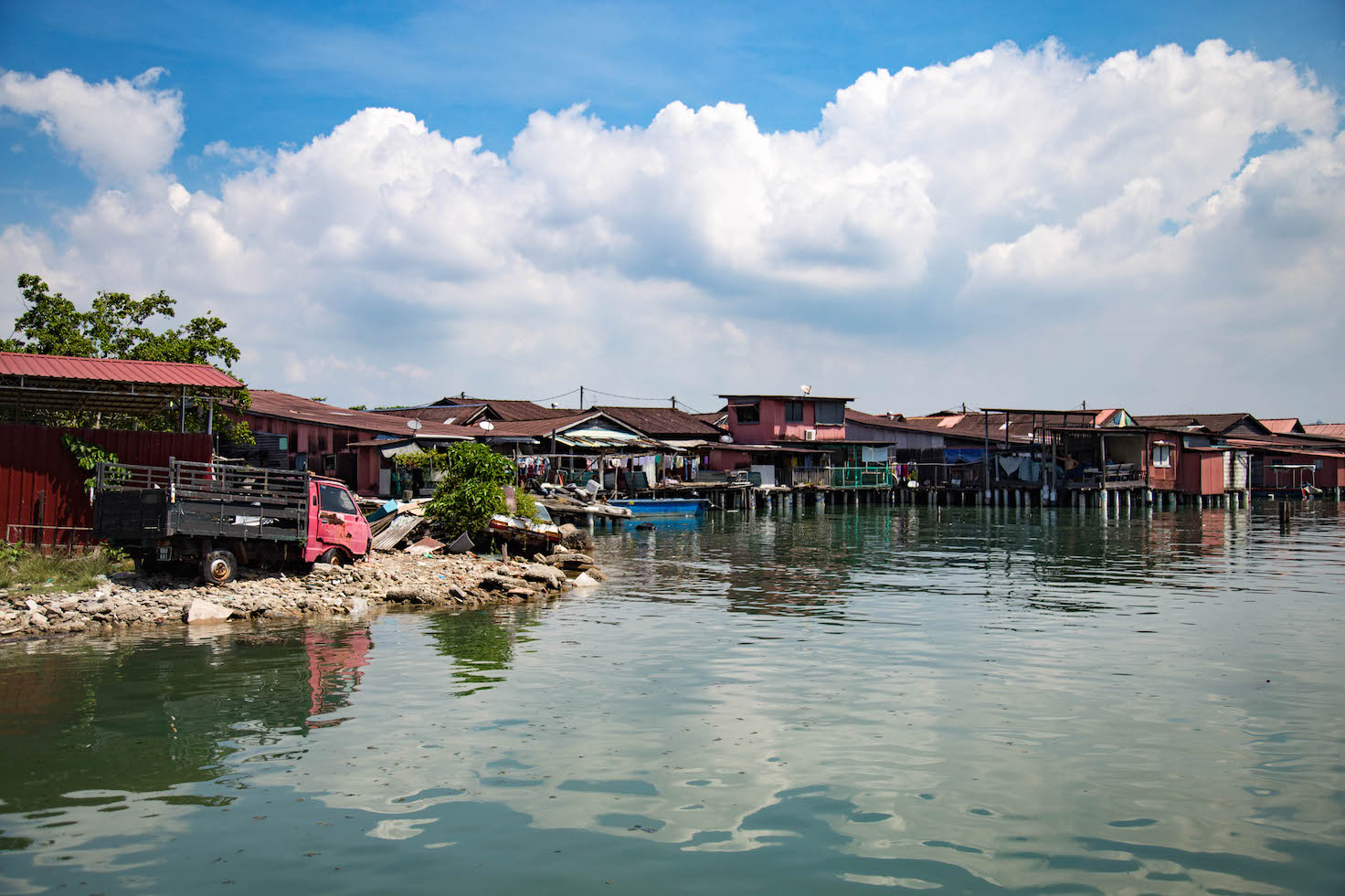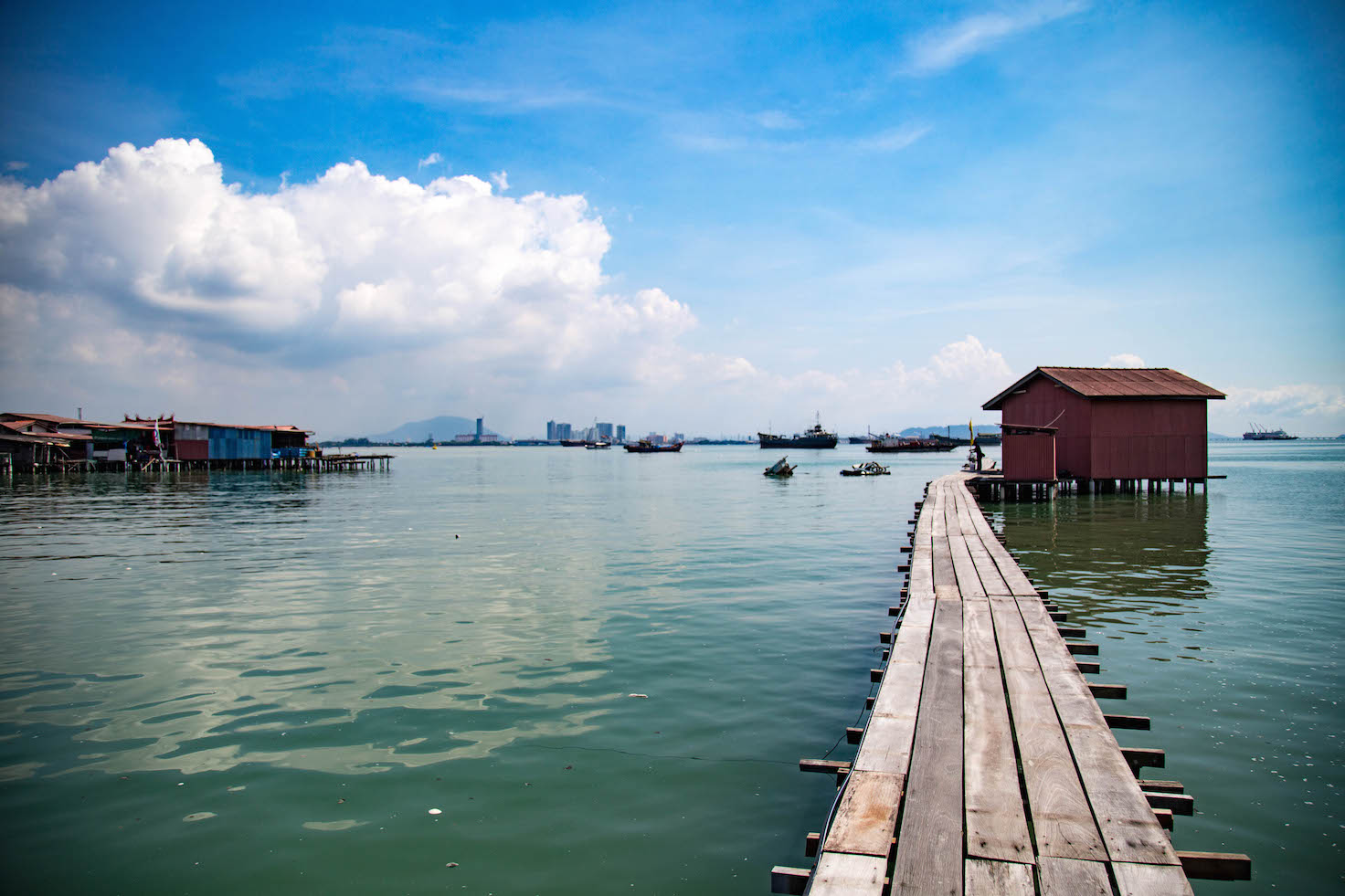 Penang Hill was the last place to see on our list since we knew it would be crowded and not easy to get to the top.
Arriving at the funicular train, luck wasn't on our side, we had to queue for 3 hours and the prices were not cheap for tourists. (30RM "normal price" or 60RM to skip the queue, 10RM for locals.)
Instead, we went to Kek Lok Si, the largest Buddhist temple in Malaysia, also known as the "Temple of Supreme Bliss".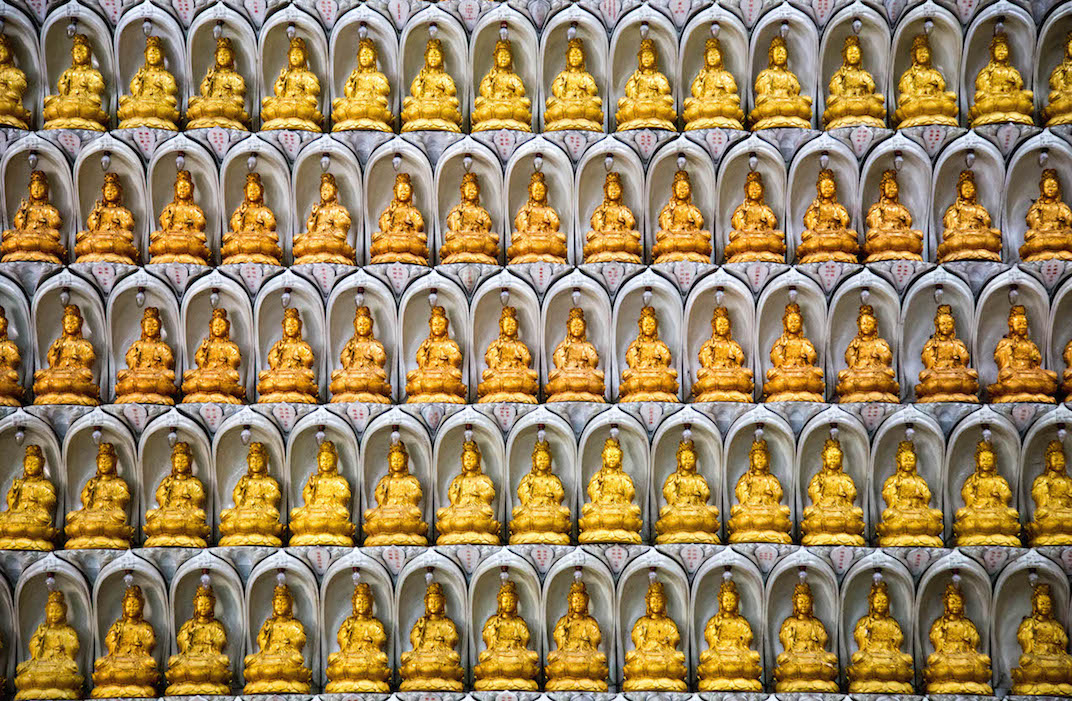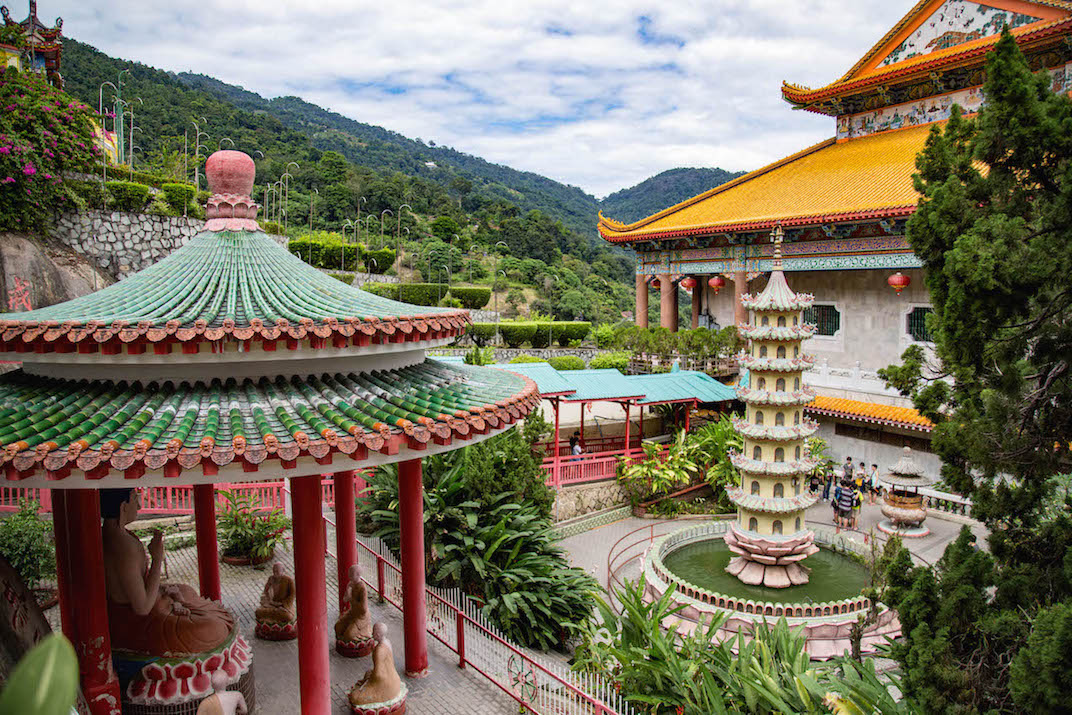 Inside, we saw the Turtle Liberation Pond, a sacred spot housing hundreds of turtles. A Chinese man holding one looked at our curious faces and said: "this animal is a symbol of longevity, strength and endurance" according to the tradition of his country. It is an act of spiritual liberation when a turtle is captured and set free in this pond.
Besides that, we toured the temple houses, a few gardens, pagodas, the four heavenly kings pavilion and on the hilltop, the enormous statue of the Goddess of Mercy, Kuan Yin.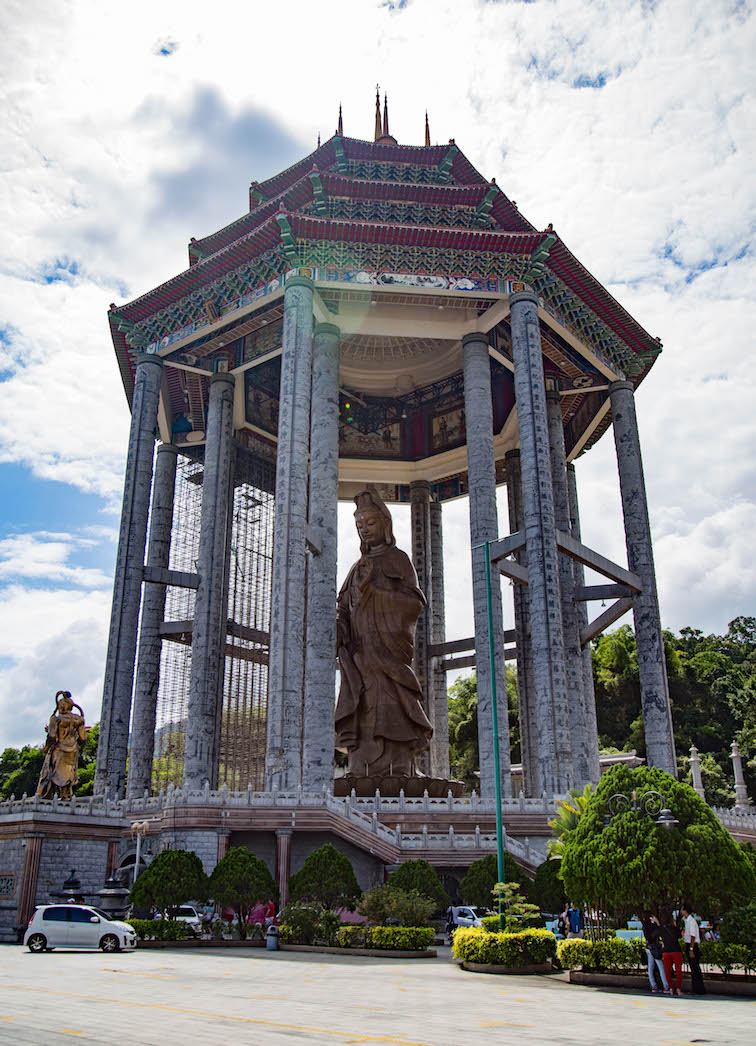 George Town is characterized as a "hawker's paradise" due to its variety and mix of traditional Malay, Chinese and Indian dishes.
Our favorite place was the Red Garden Food Paradise, with licensed hawkers and freshly prepared food in a festive atmosphere.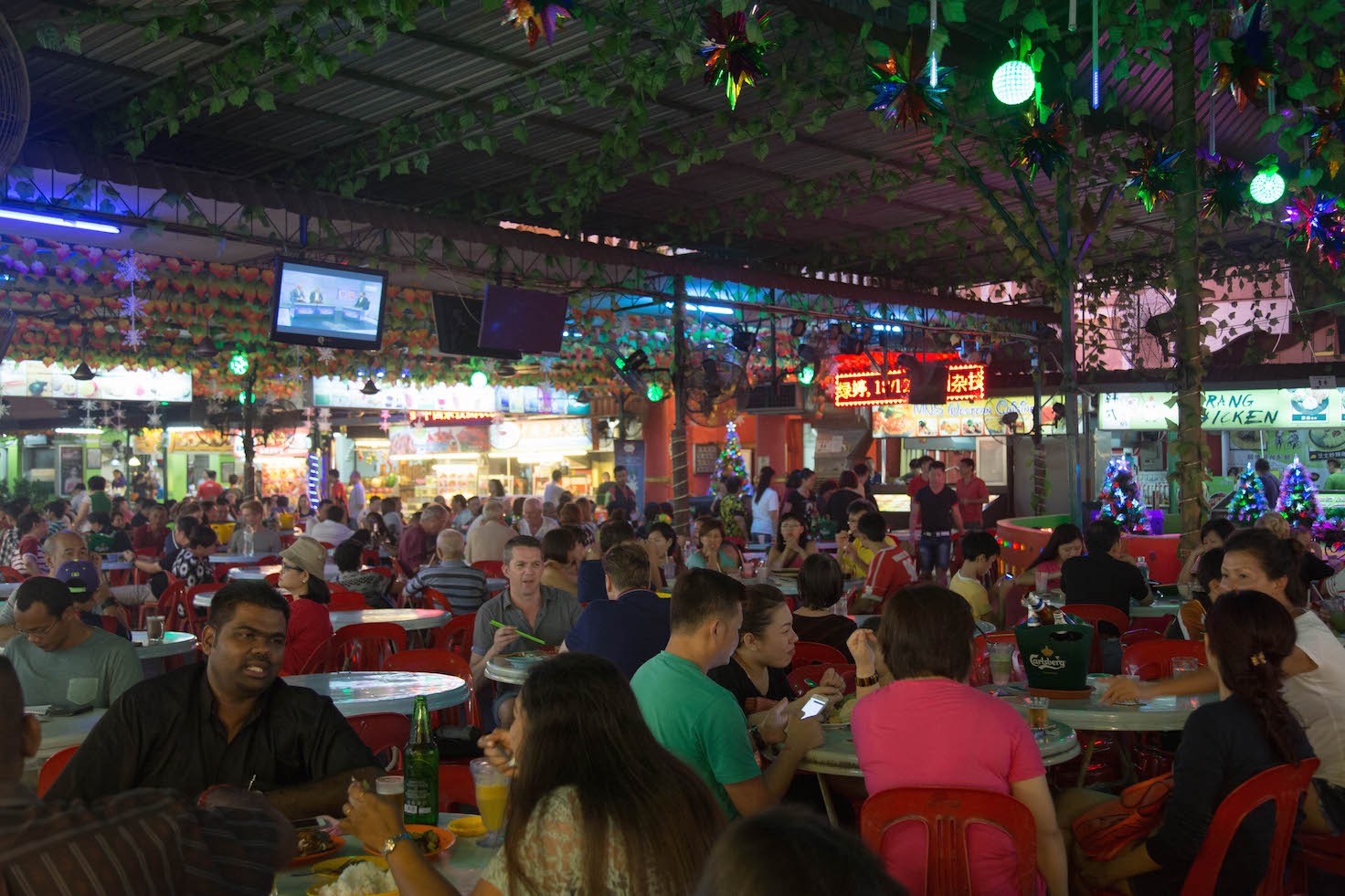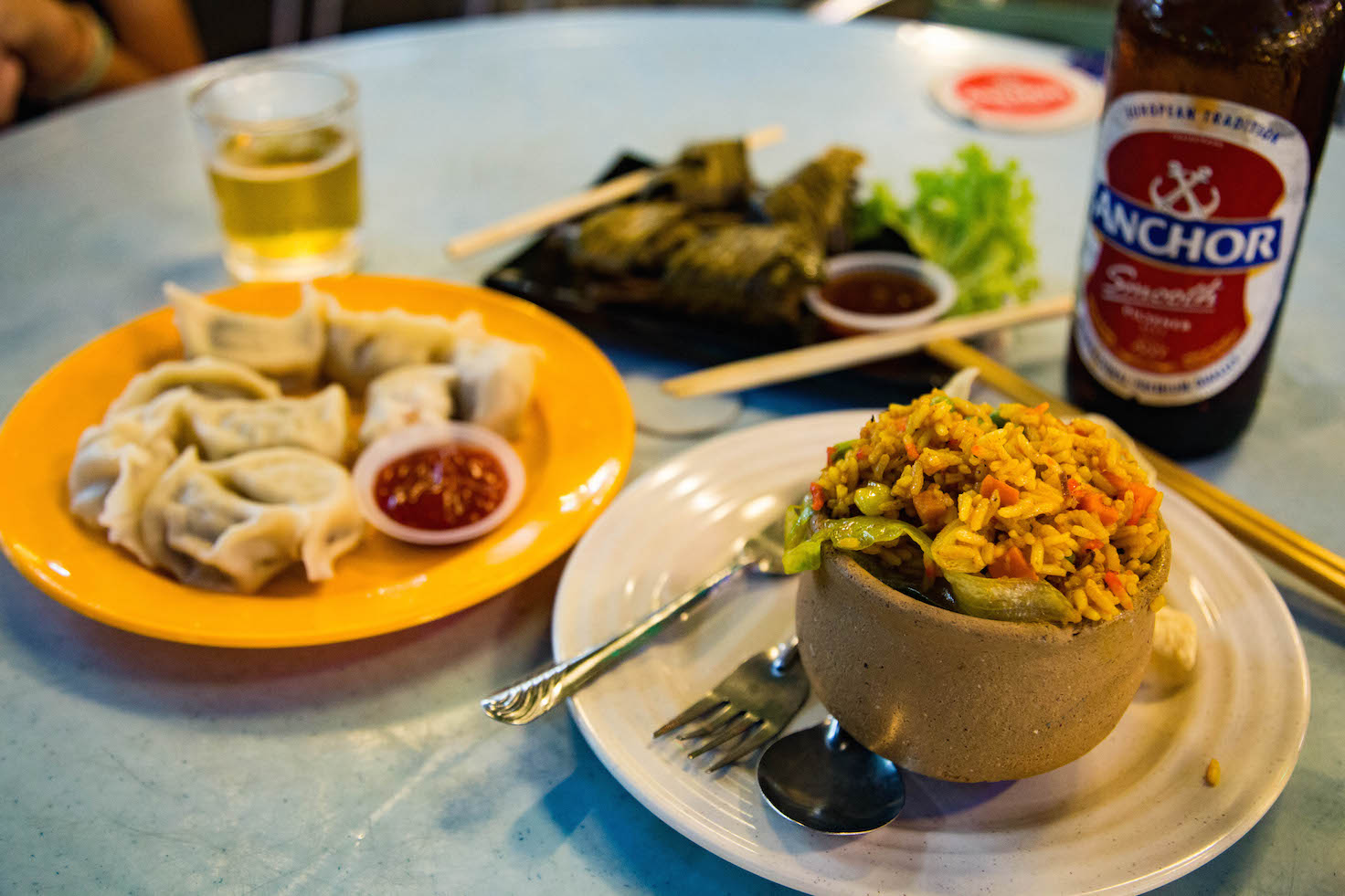 For us, Penang was a breeze full of inspiration, art in every corner, an orgy of smells, tastes and colours. It was now time to pack our luggage and move on to our next destination.
Certainly, we will come back to experience more of what this city has to offer.