The hustle and bustle of Bangkok
"Sawadiiii khap" (hello) says the first Thai we met when we landed in Bangkok!
After 12 hours flying from freezing Berlin, we finally arrived!
Land of smiles here we are searching for our moments of yūgen.
Outside the plane was thirty degrees, hot and very humid. The typical weather during the monsoon season.
After passing the immigration control we pick up our luggage and went in the direction of Thonglor (ทองหล่อ) district where the famous Sukhumvit Soi 55 is! Over the recent years, it has become a trendy district and deserves a long visit to discover all the cool places.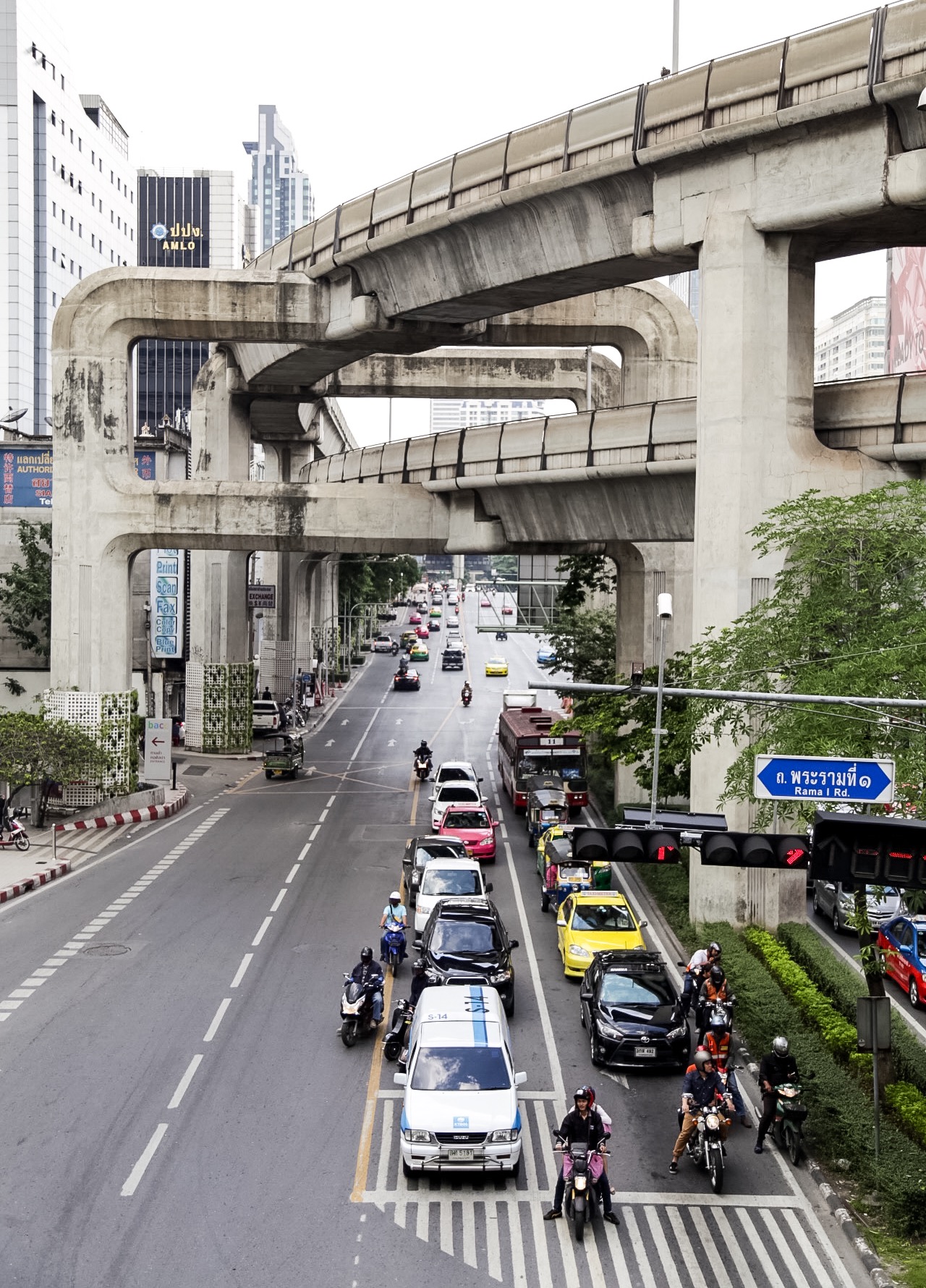 The first thing we did was to go to MBK, a huge shopping mall near the BTS (sky train) national stadium and bought ourselves a Thai mobile card (around 7 euros with 2.5 GB). Always useful to be able to connect to the Internet whenever you need it! Especially for us who want to turn into digital nomads.
After walking around and checking some thai souvenirs we end up eating on the 6th floor. A kind of local food yard with plenty and diverse Thai dishes! The meal was very good and cost us around 50 baht each (around 1€25 cents).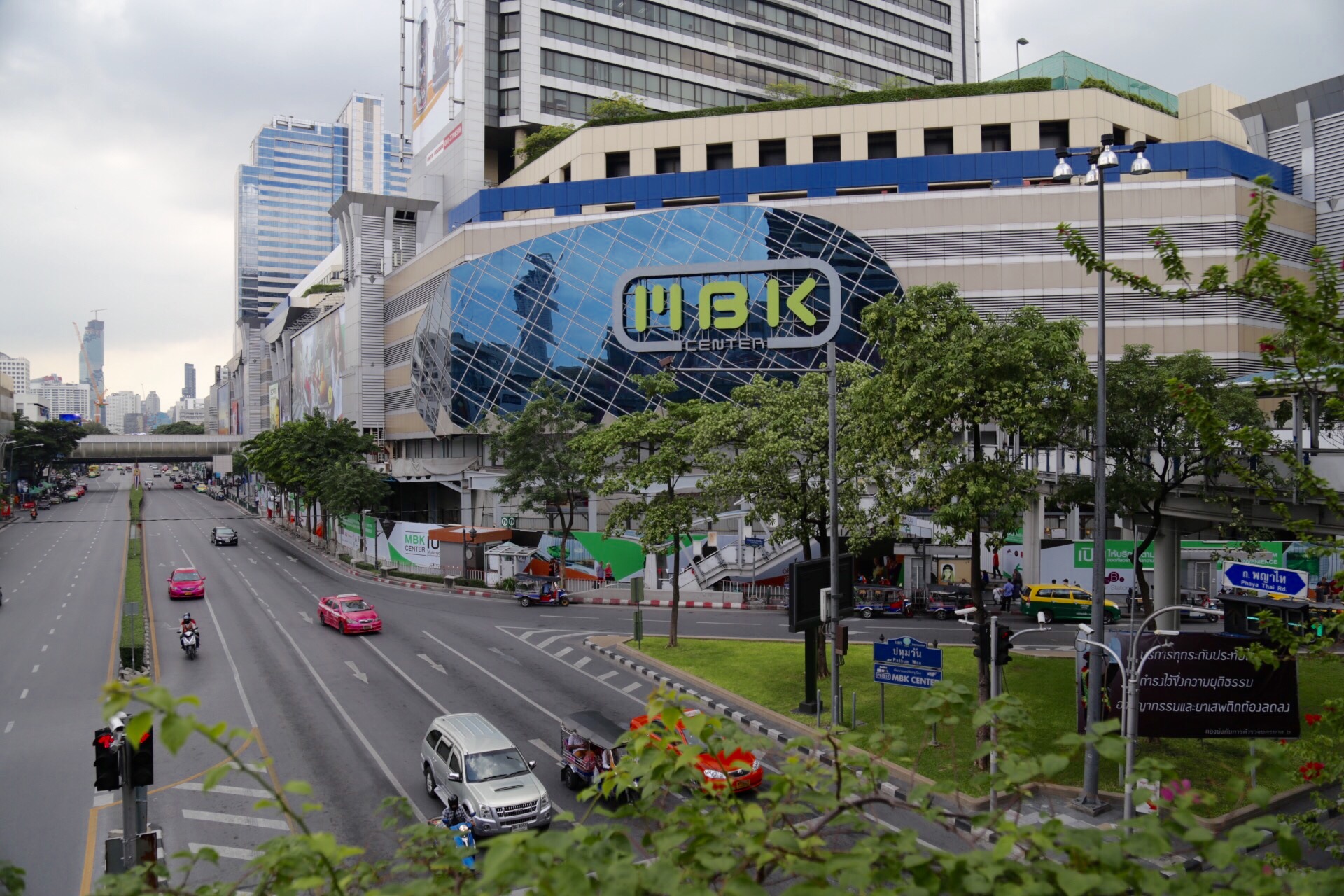 To end up our day, we took a ride in a public boat to Khao San Road, a known destination for backpackers around the world. Travelers who gather there to party, shop, eat, and mainly to do crazy things, cause in this 1km packed street you can find all sort of stuff! Laughing gas, fake passports, stalls with fried bugs and clothes, countless budget guesthouses, internet cafes, posh bars and restaurants, Thai massage, tattoo shops and much, much more.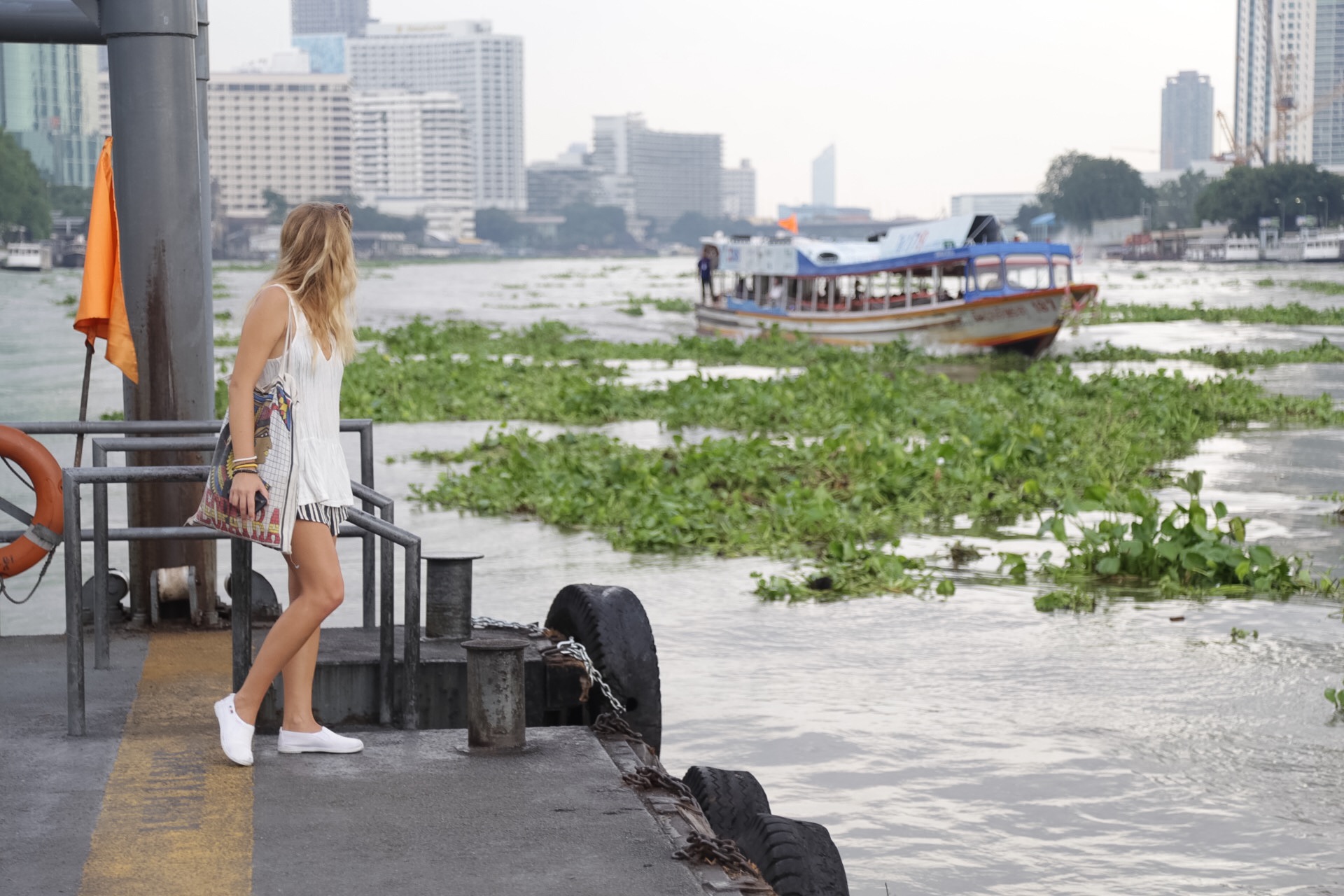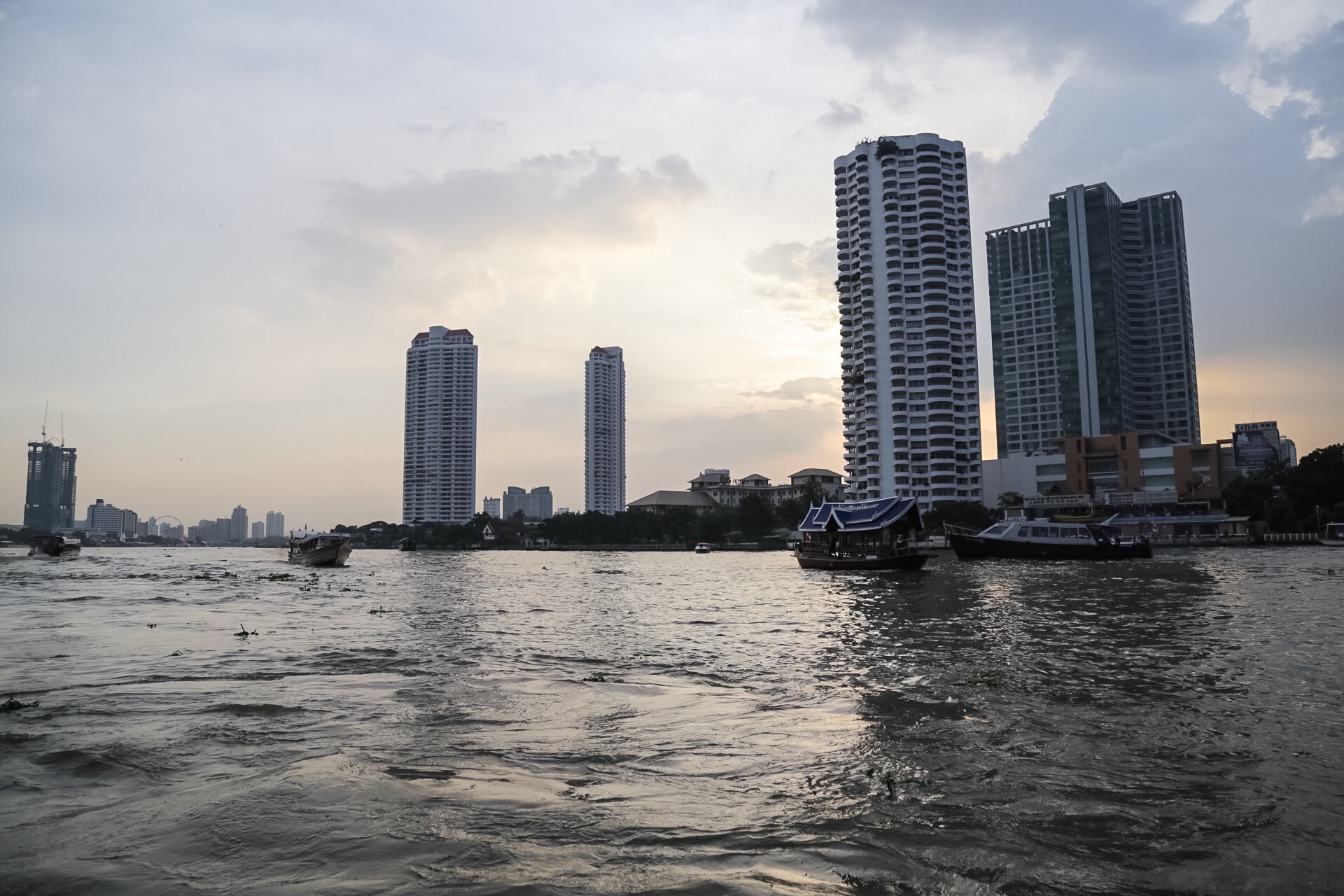 On the following days, Paulina was eager to see some temples. Wat Arun, located on the west bank of the river ChaoPhraya, known to the locals as Wat Chaeng or Temple of dawn was our first choice.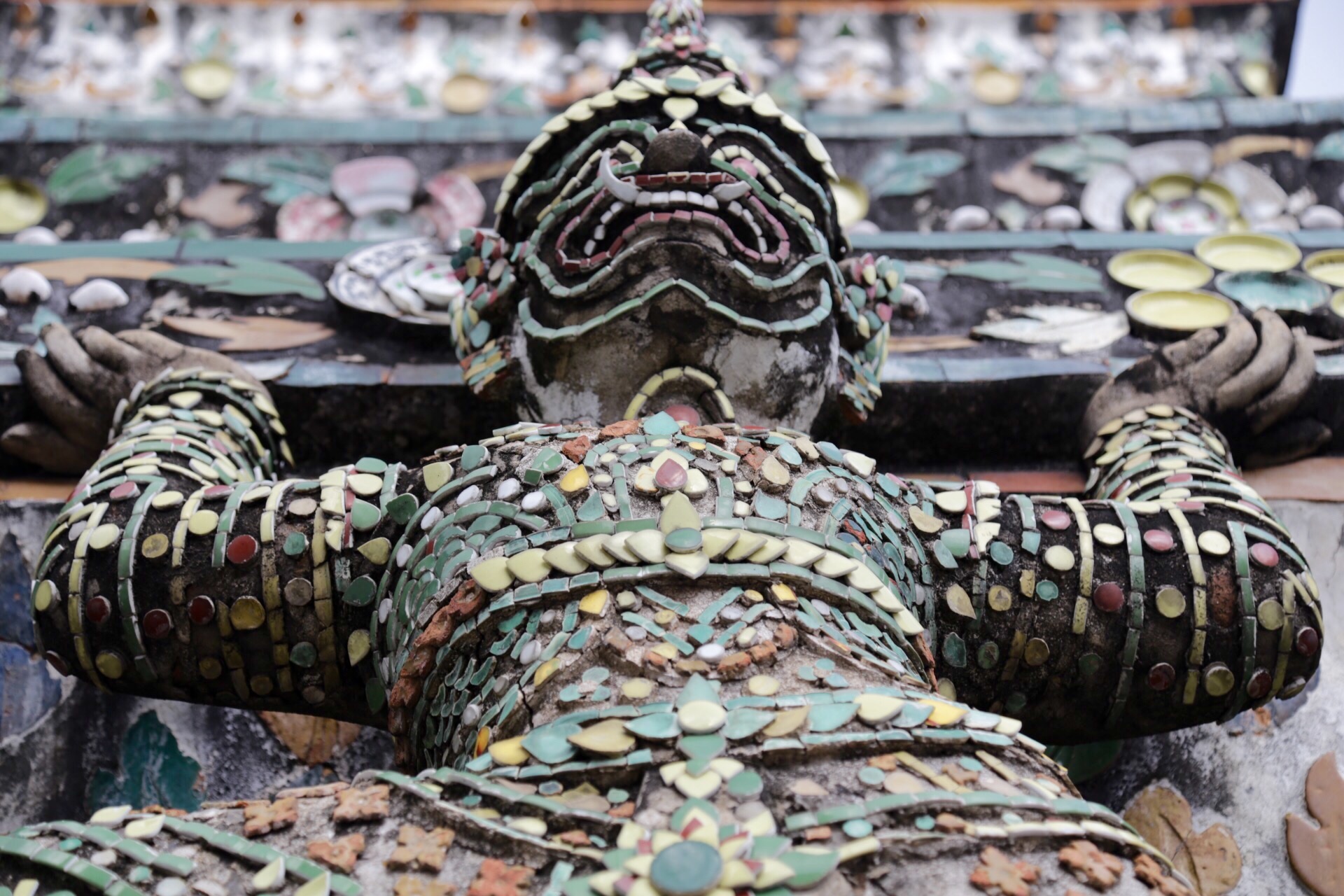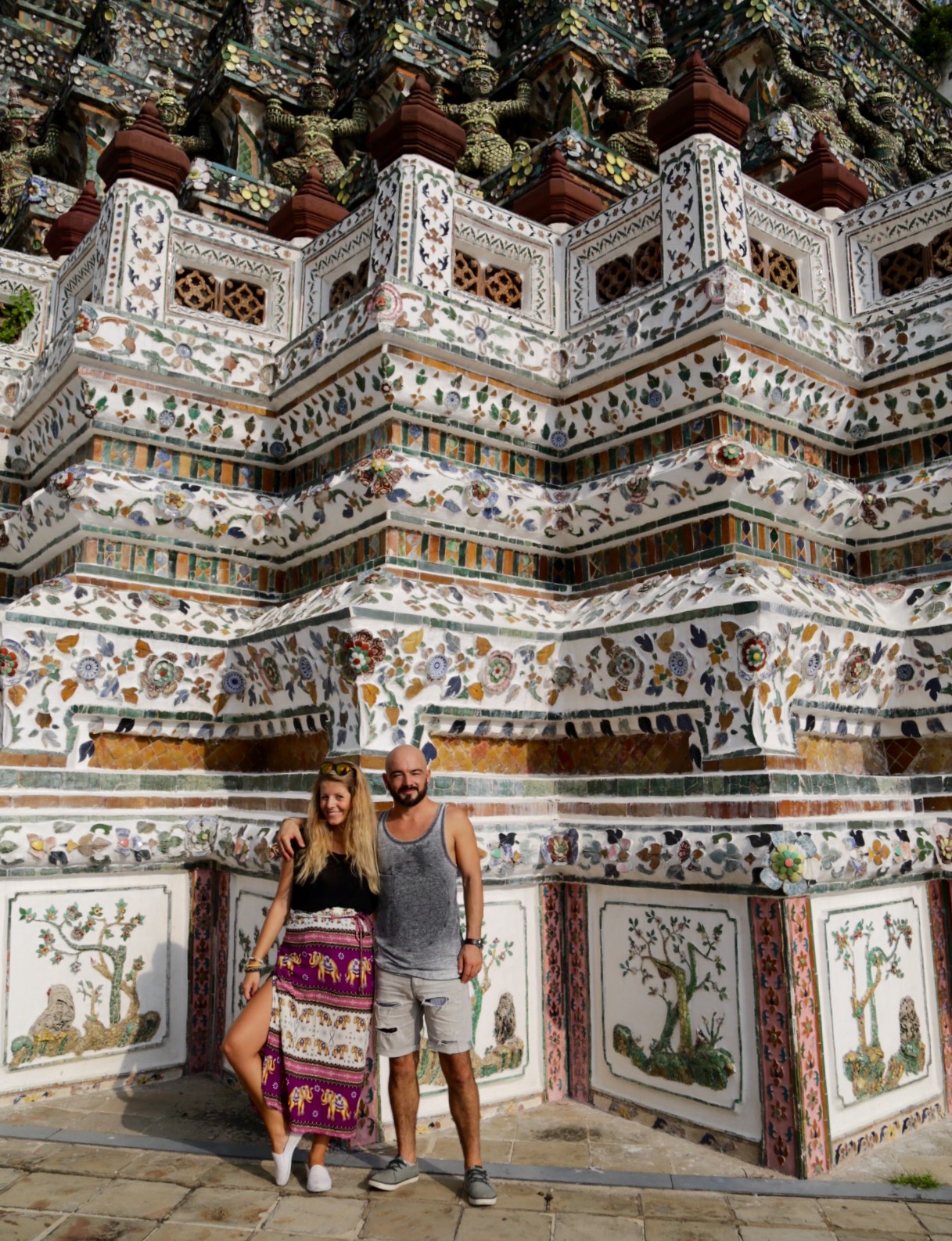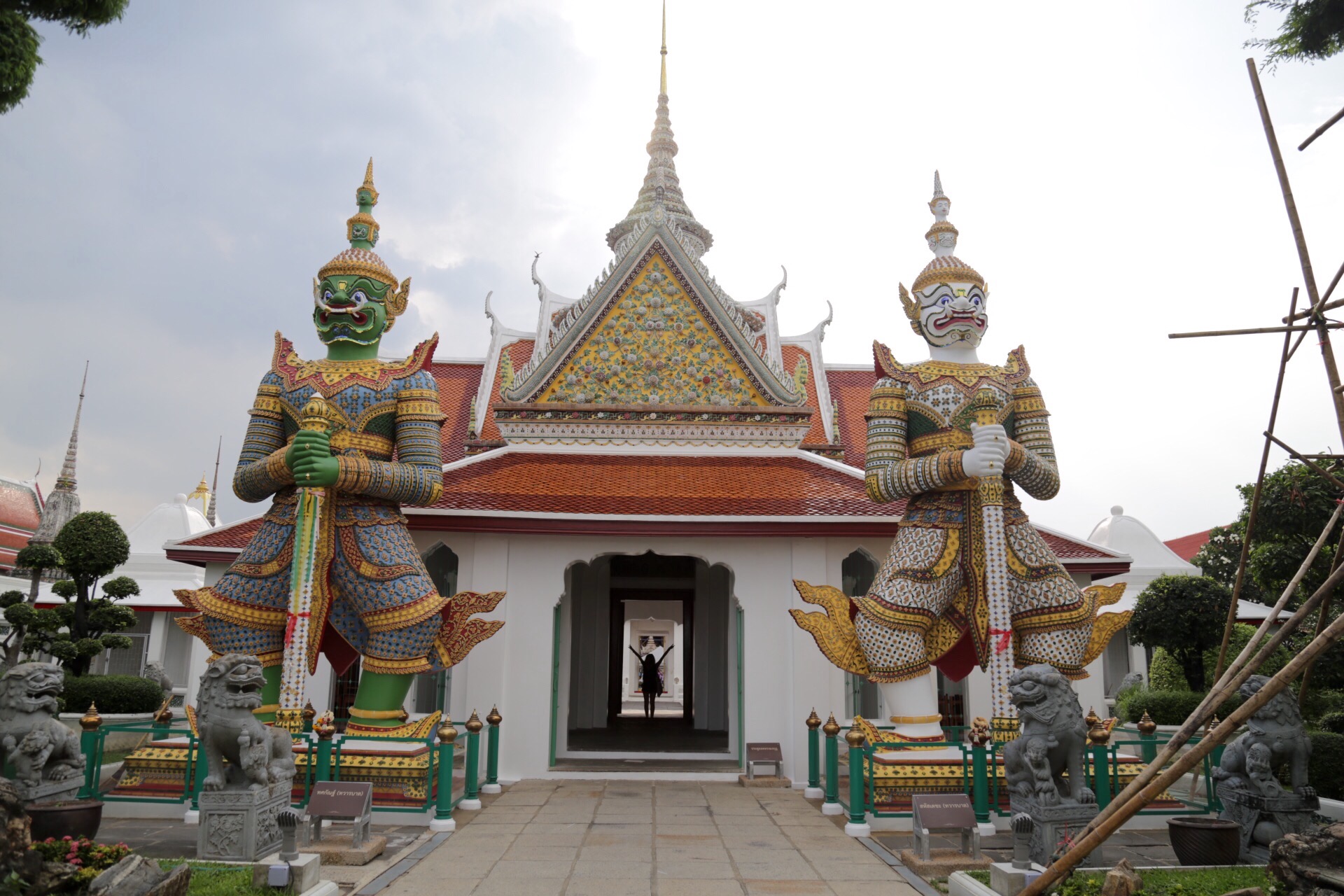 The second temple was Wat Pho, where we saw the enormous and impressive gold plated reclining Buddha, measuring about 46 meters long and 15 meters high and designed to illustrate the passing of the Buddha into Nirvana. Definitely a moment of yūgen, we really felt a powerful aura in the air.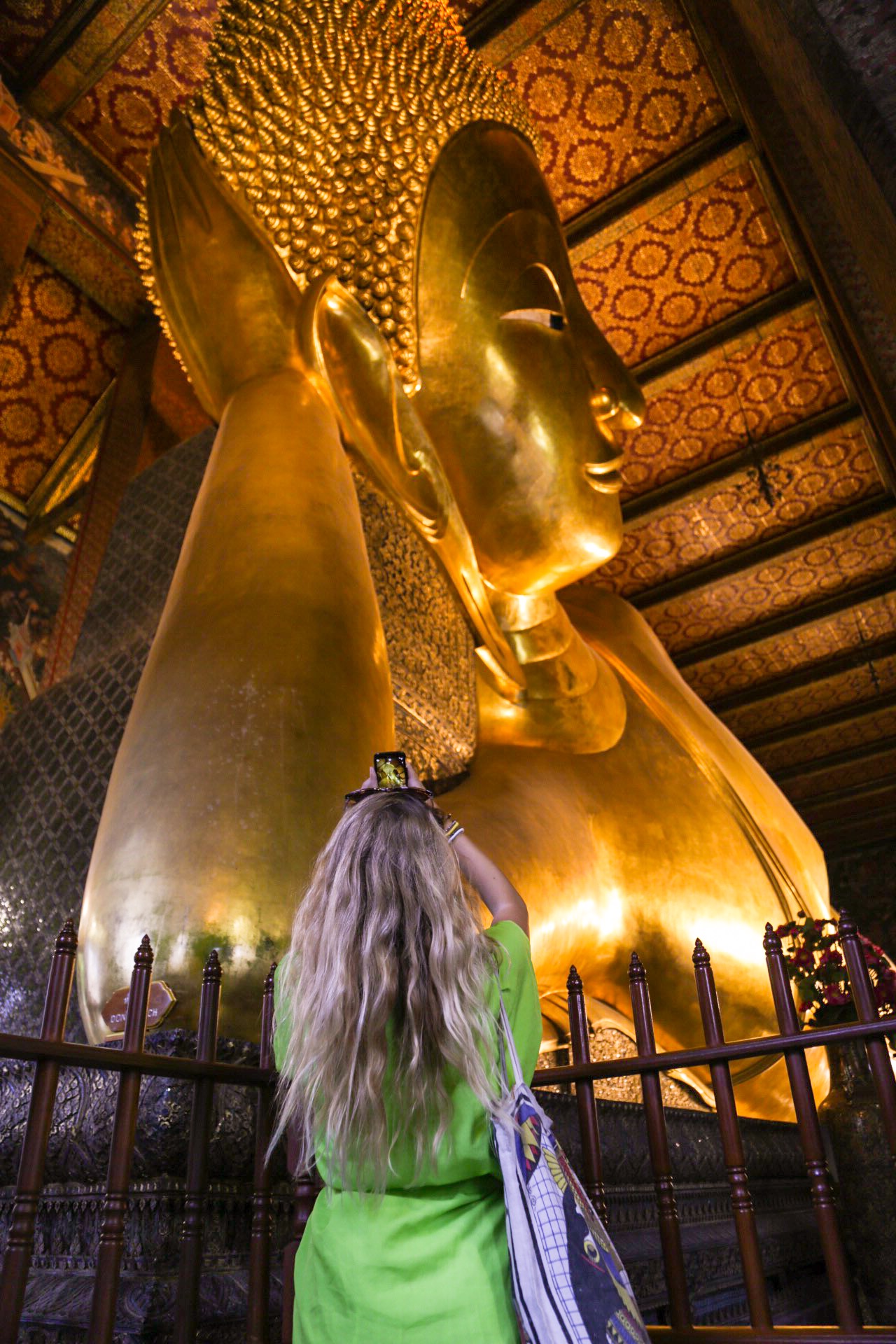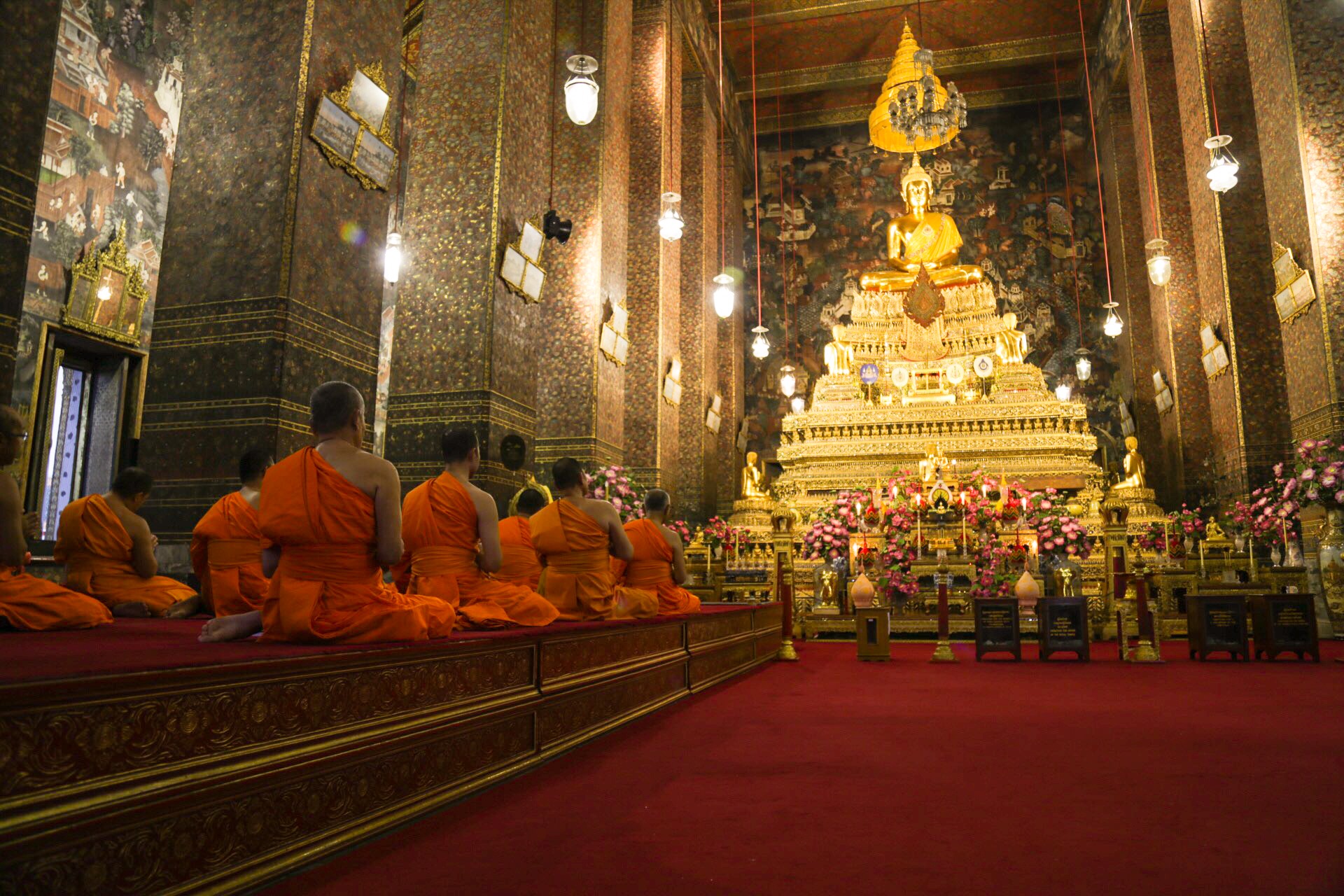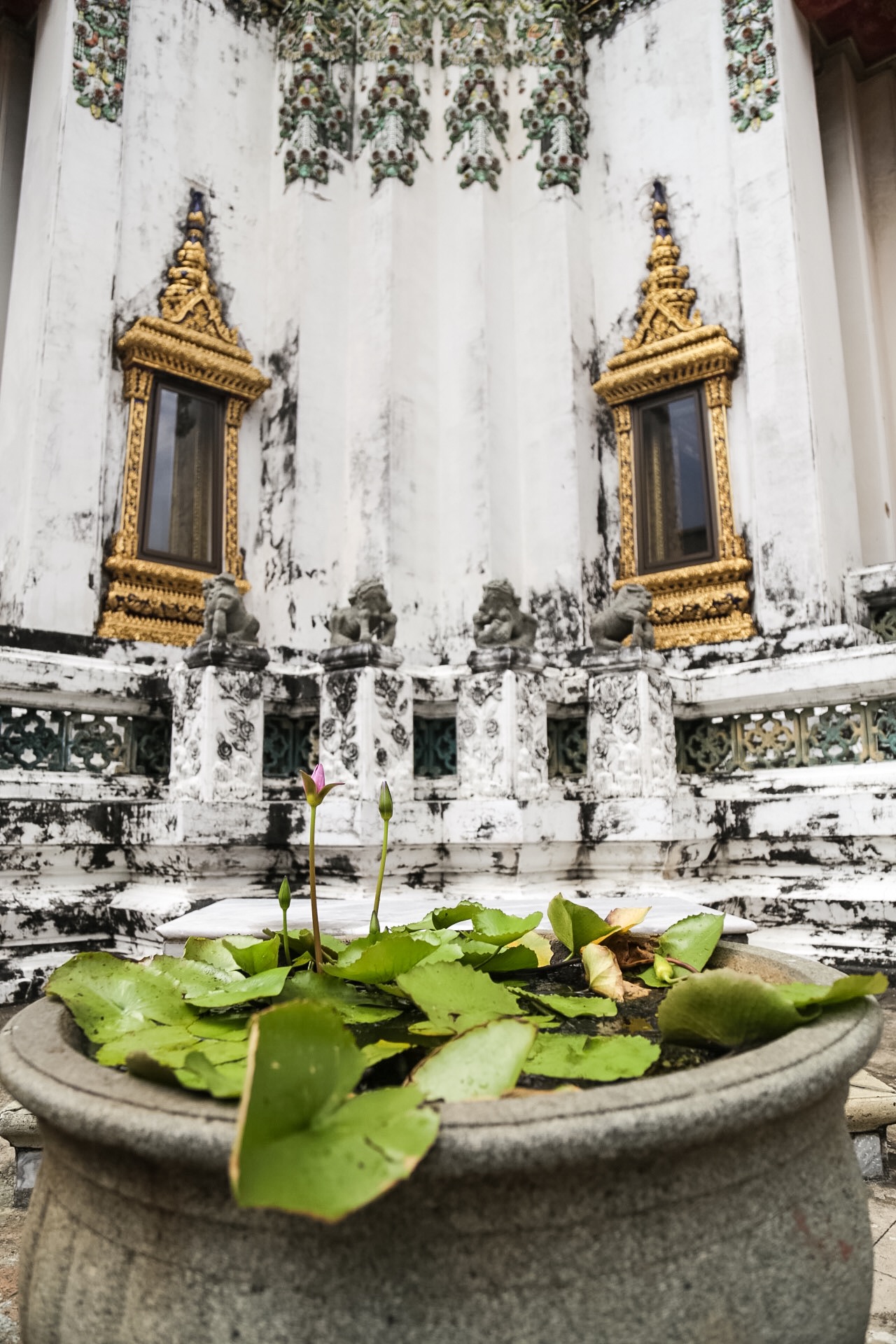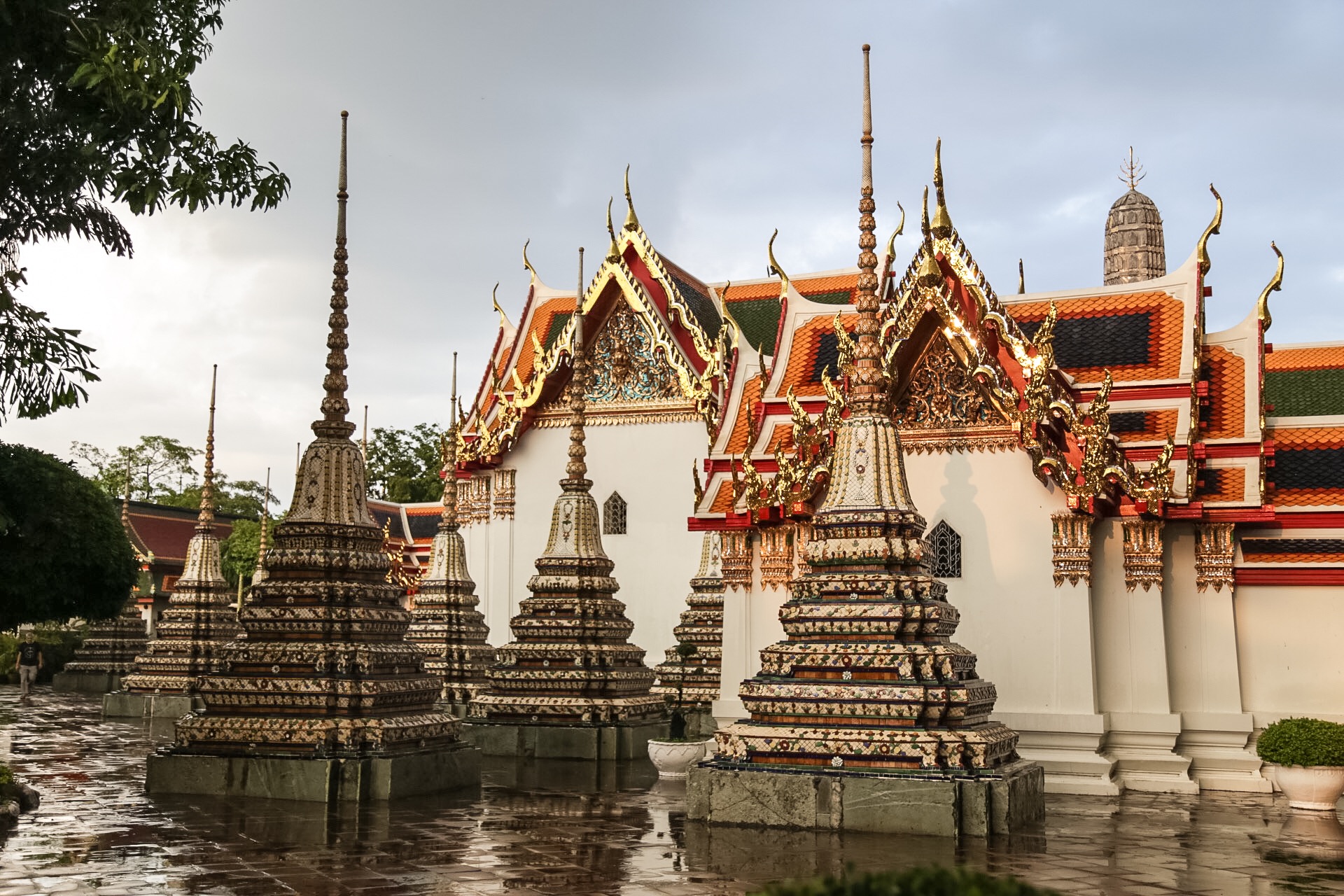 Between crowded and noisy streets covered by an intense smell of food, we headed to Chinatown where we finished our day trying several Asian "tapas".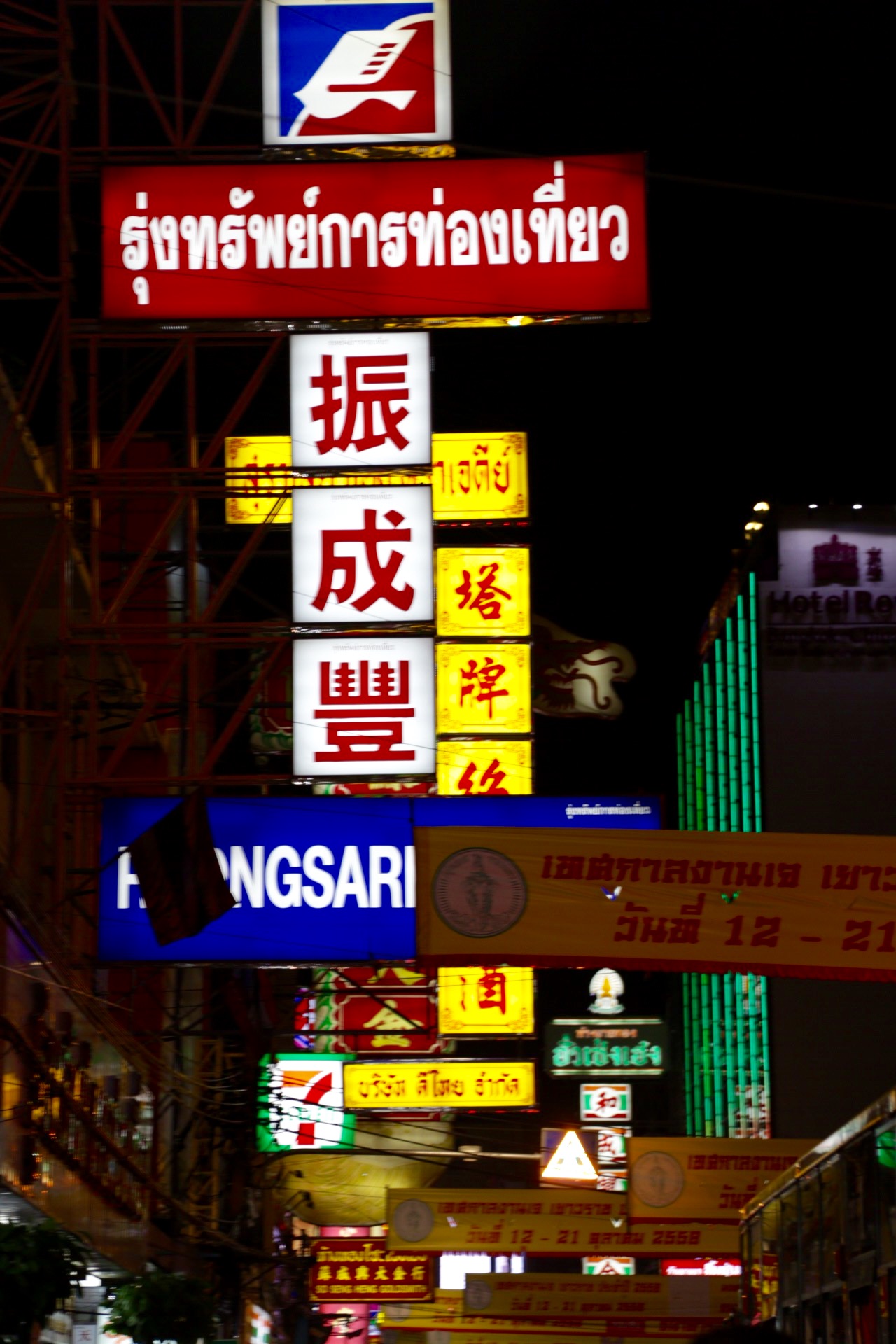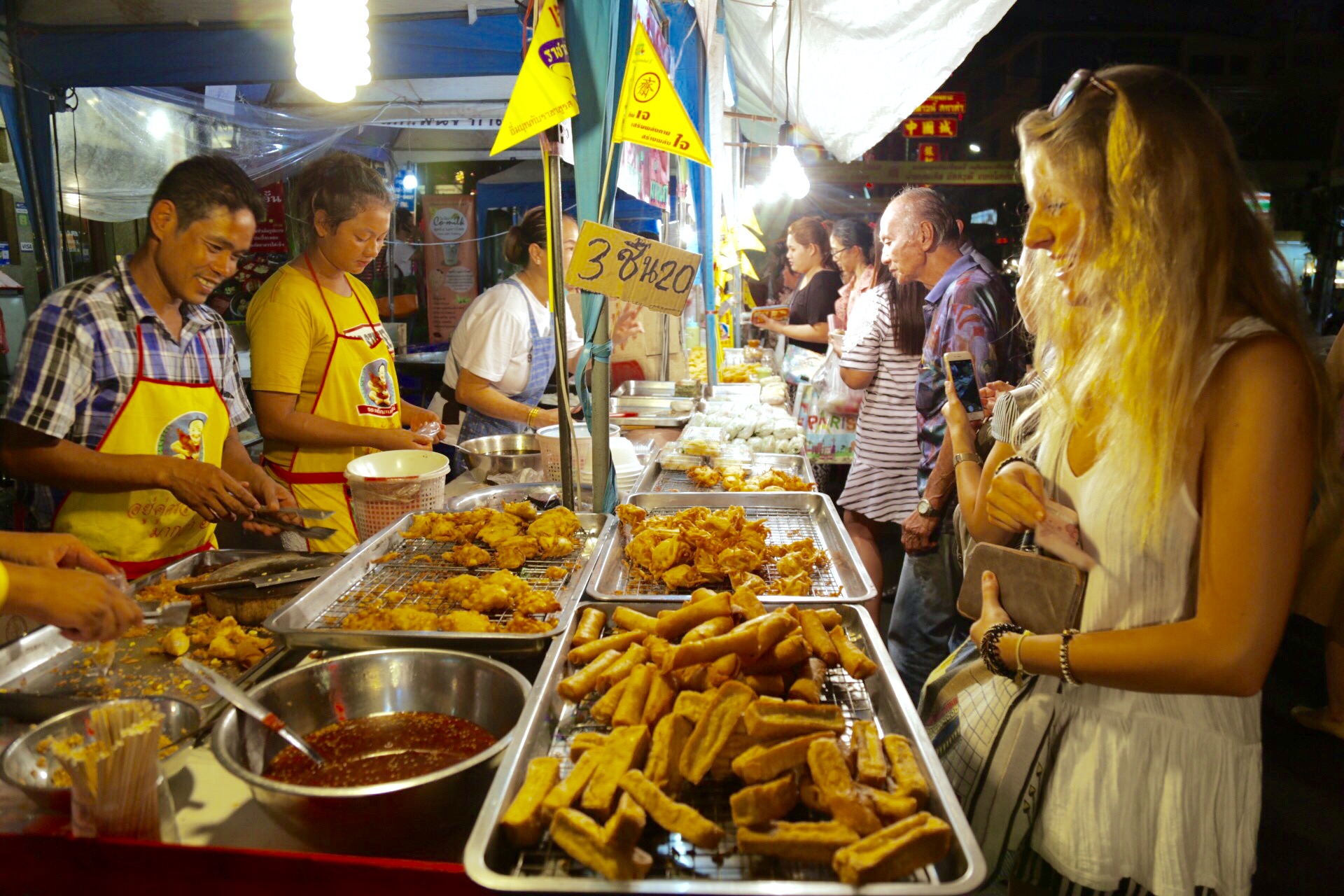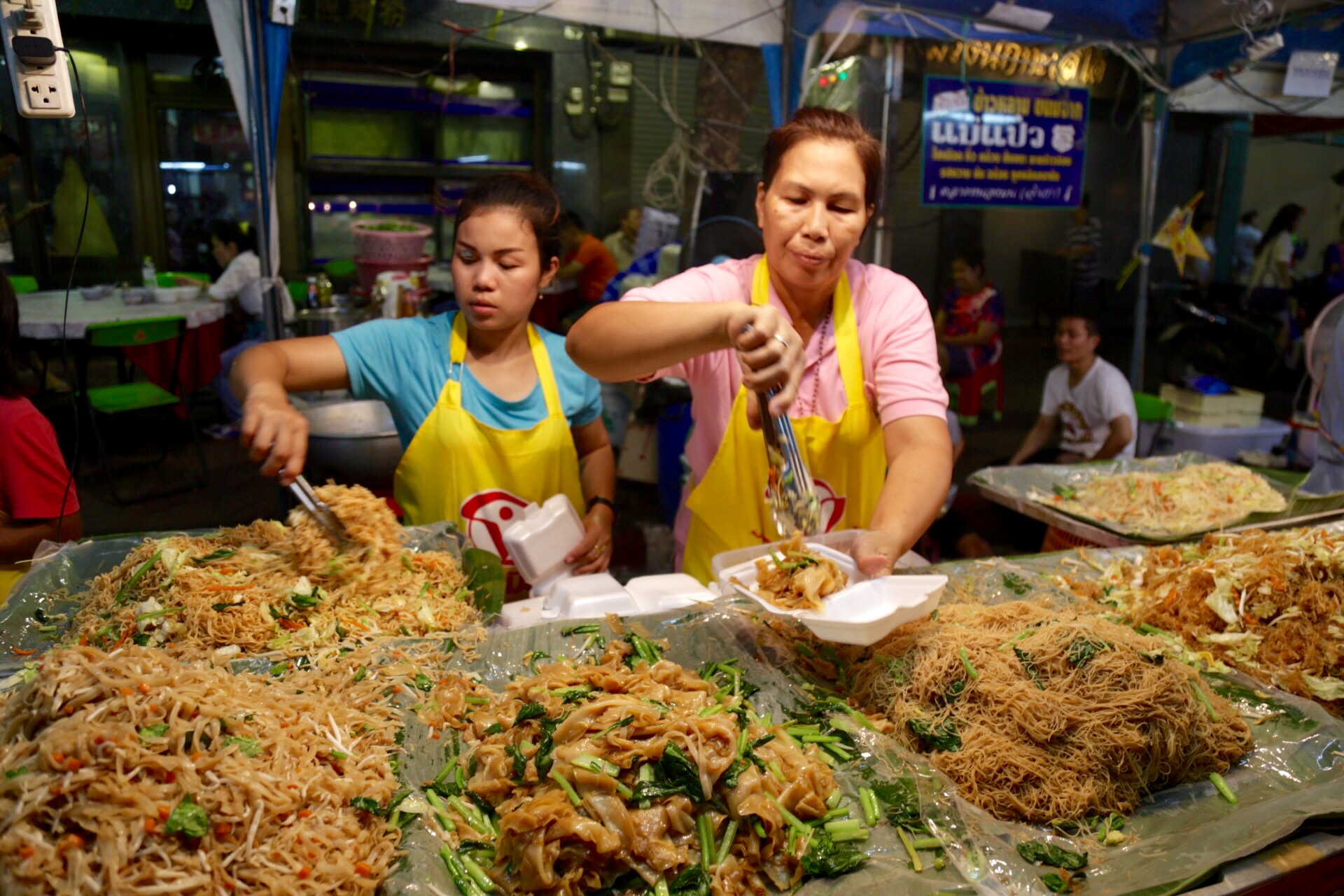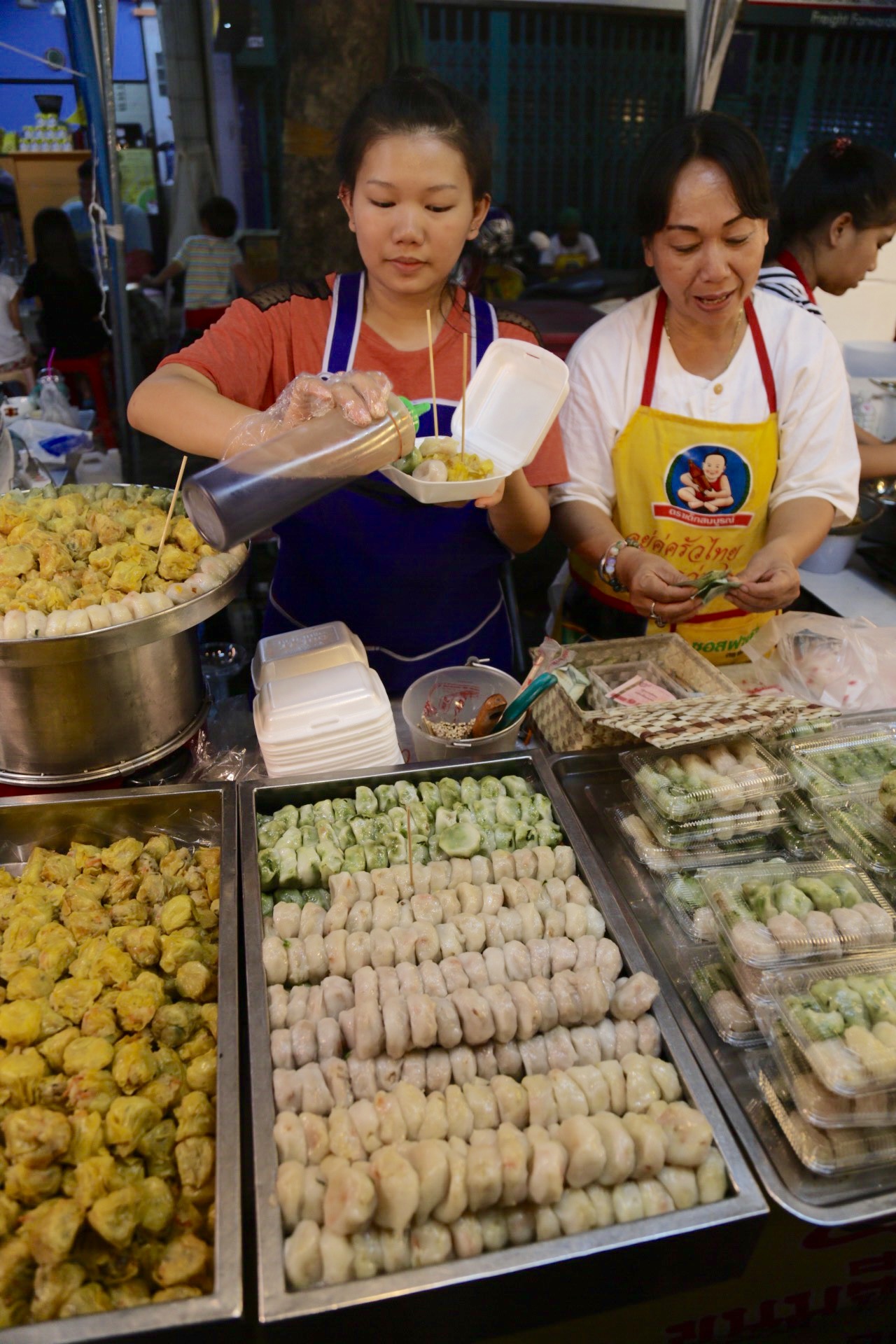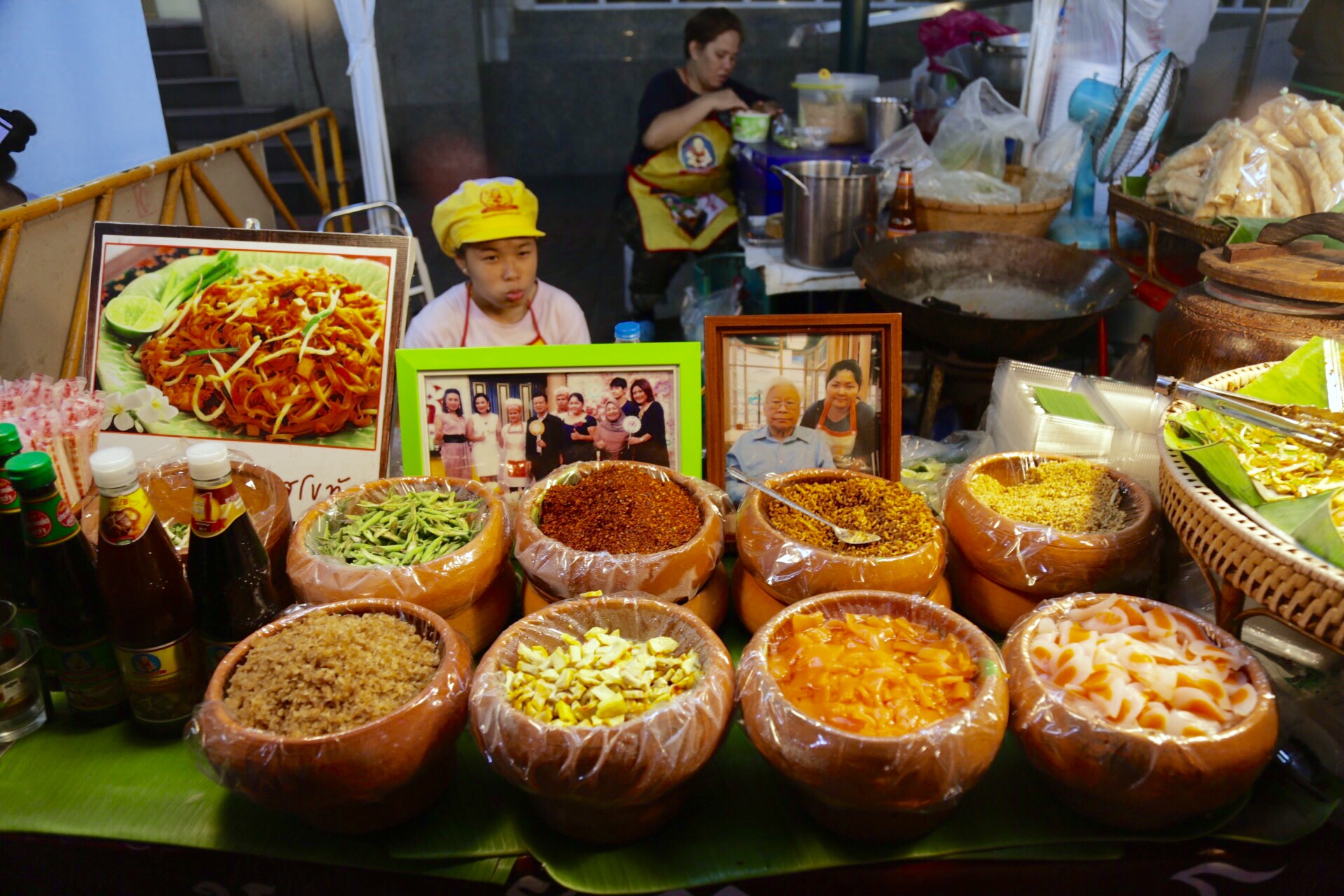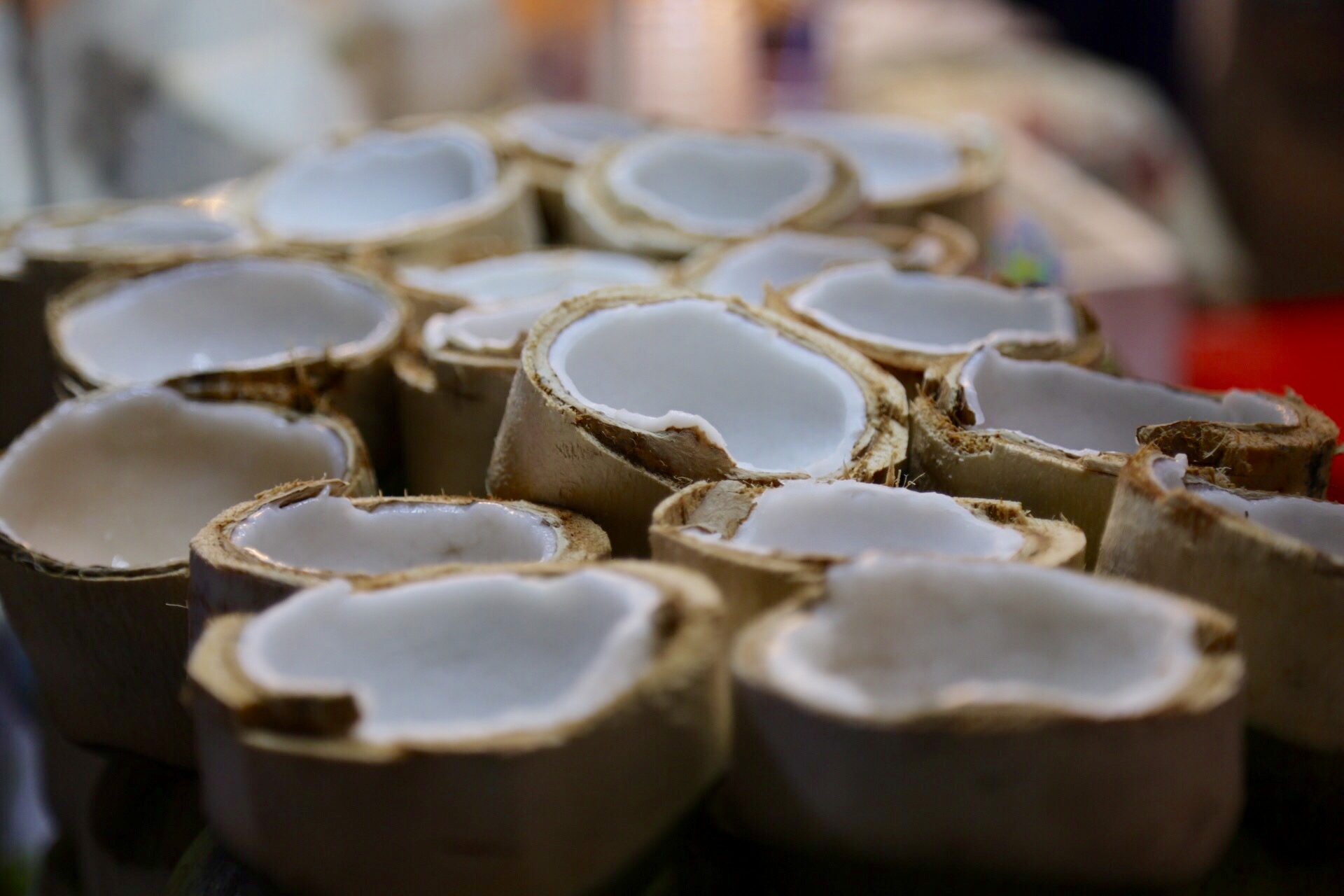 During our stay, we also had the opportunity to visit Chatuchak market, one of the largest in the world and Talad Rot Fai "train market". The coolest one in Bangkok, where you can find all types of goods. Antiques, lots of vintage clothing, cars, retro furniture memorabilia, you name it!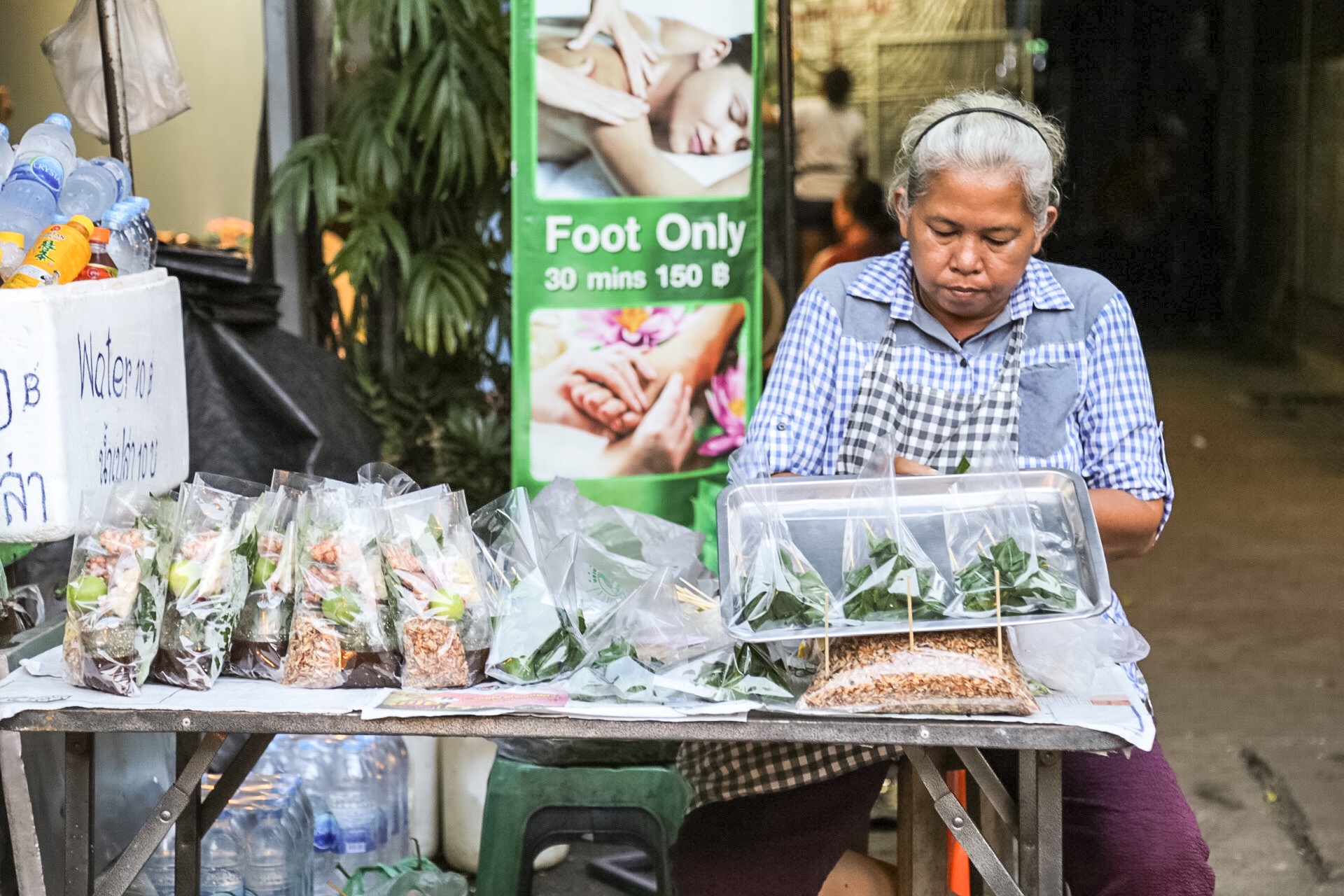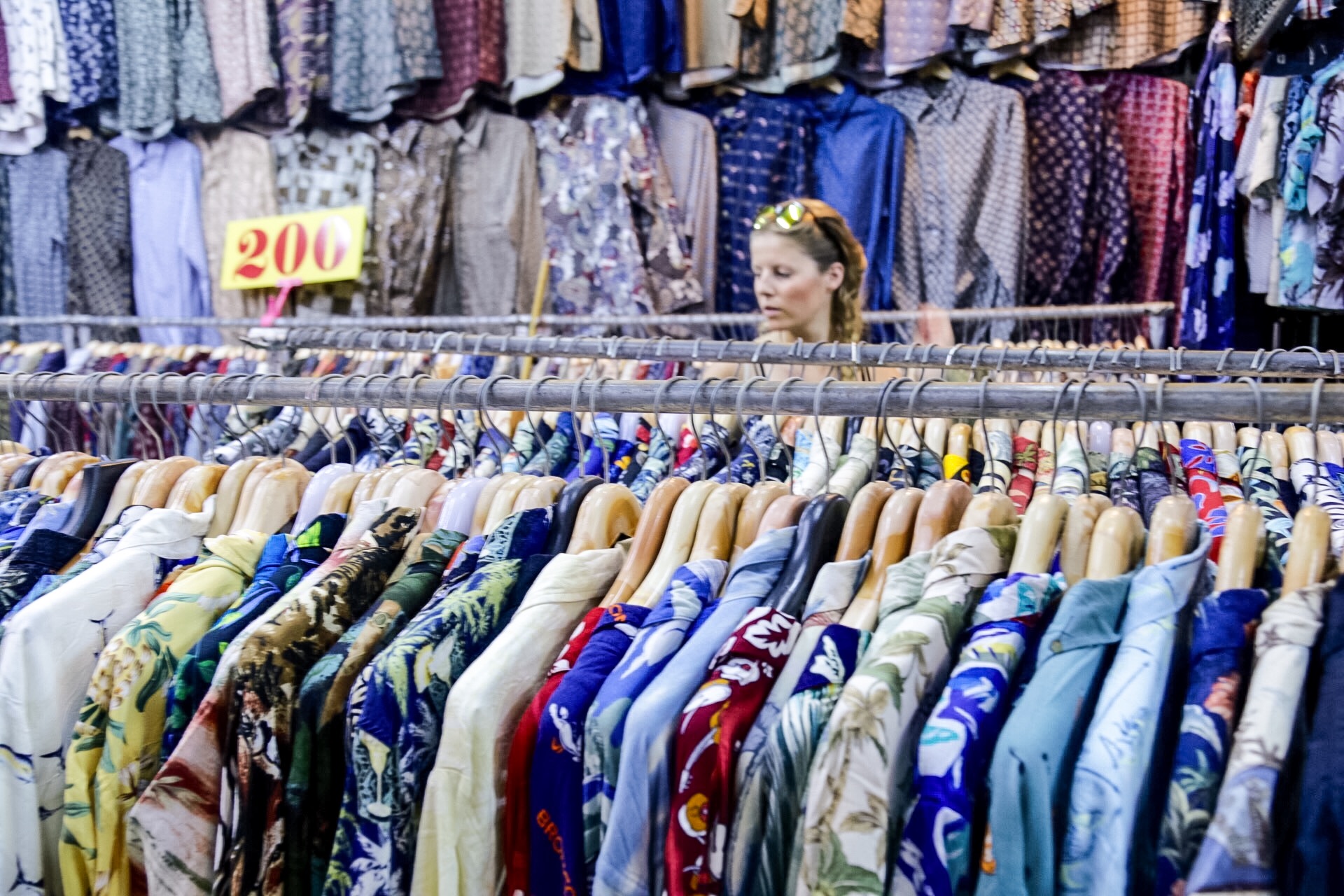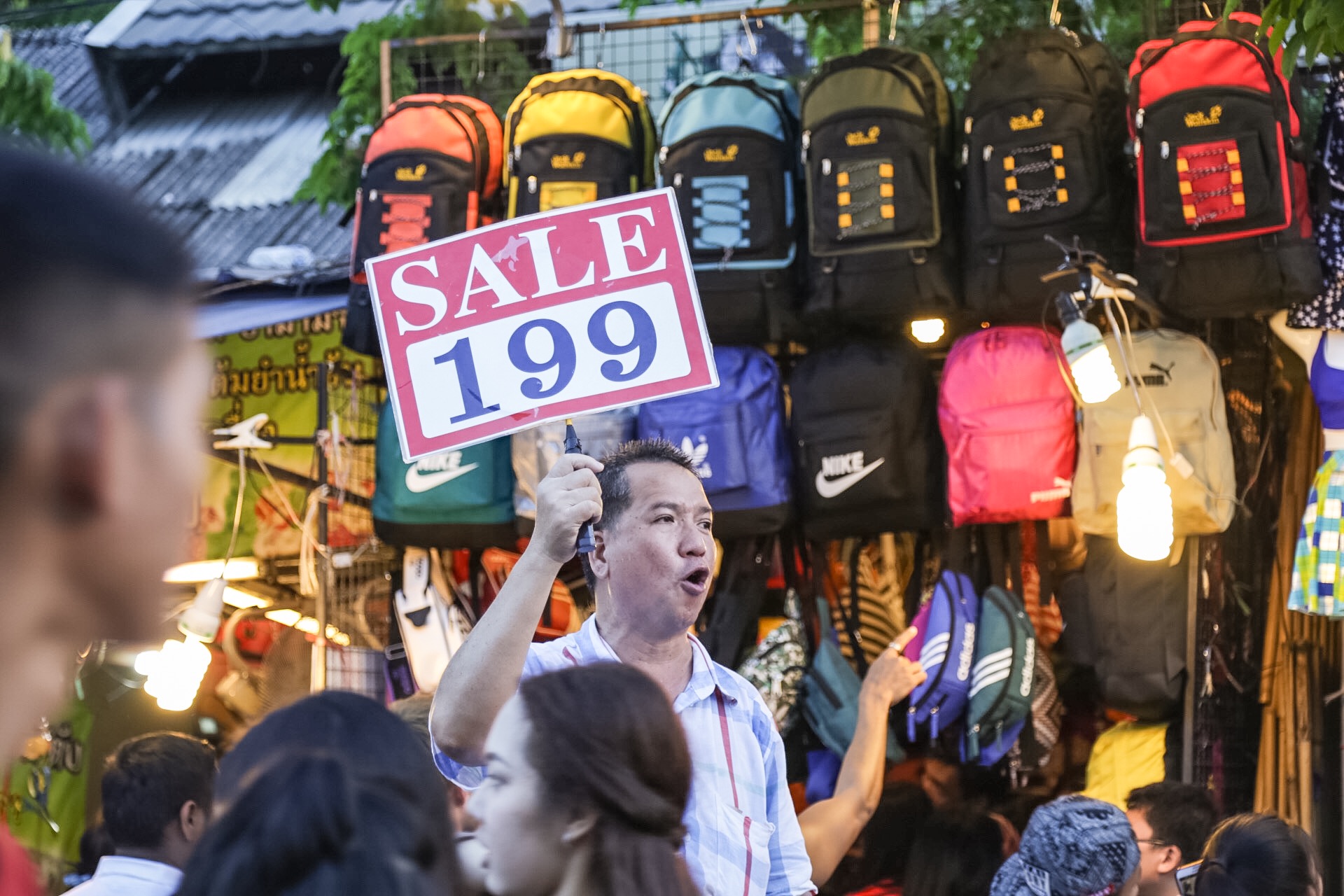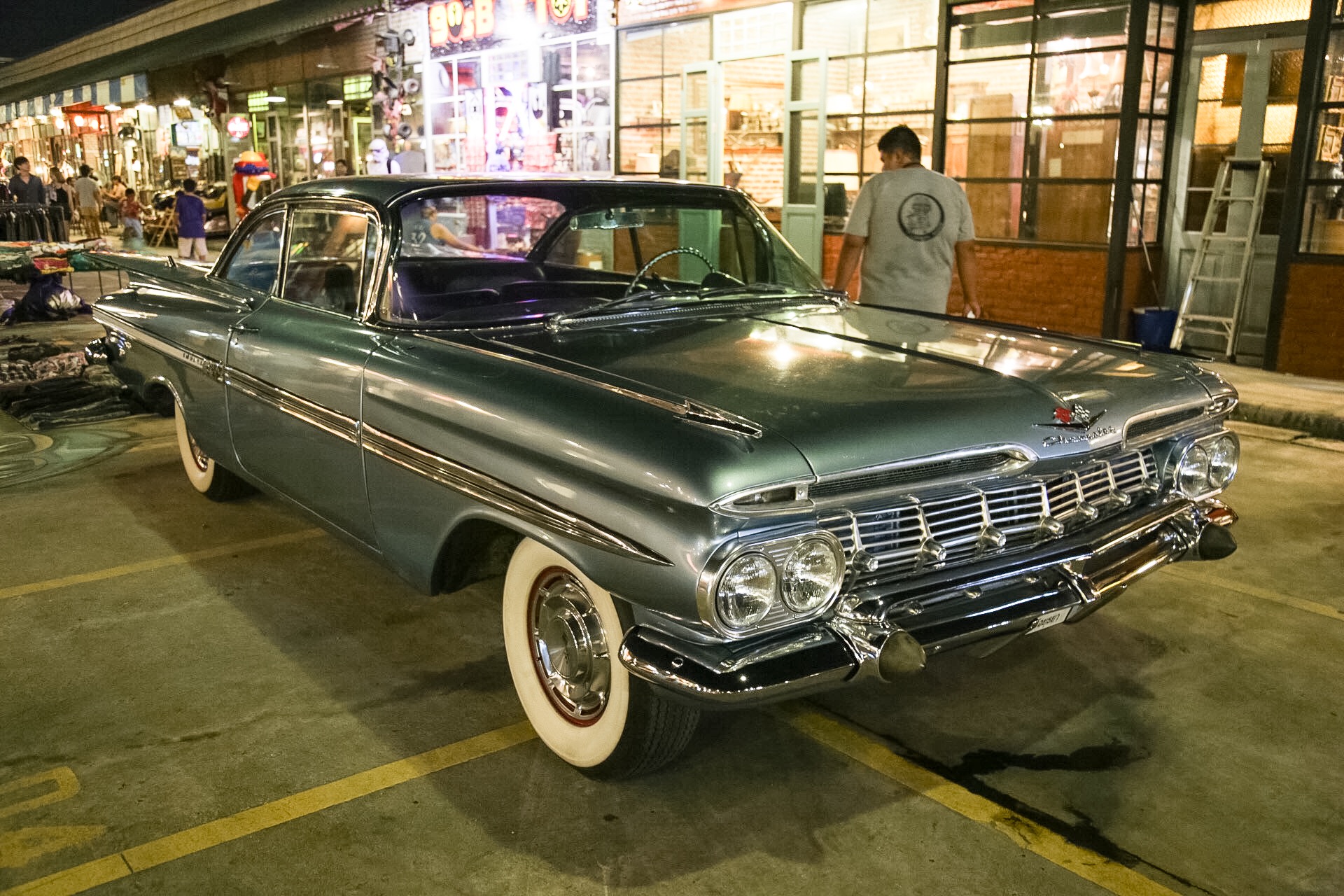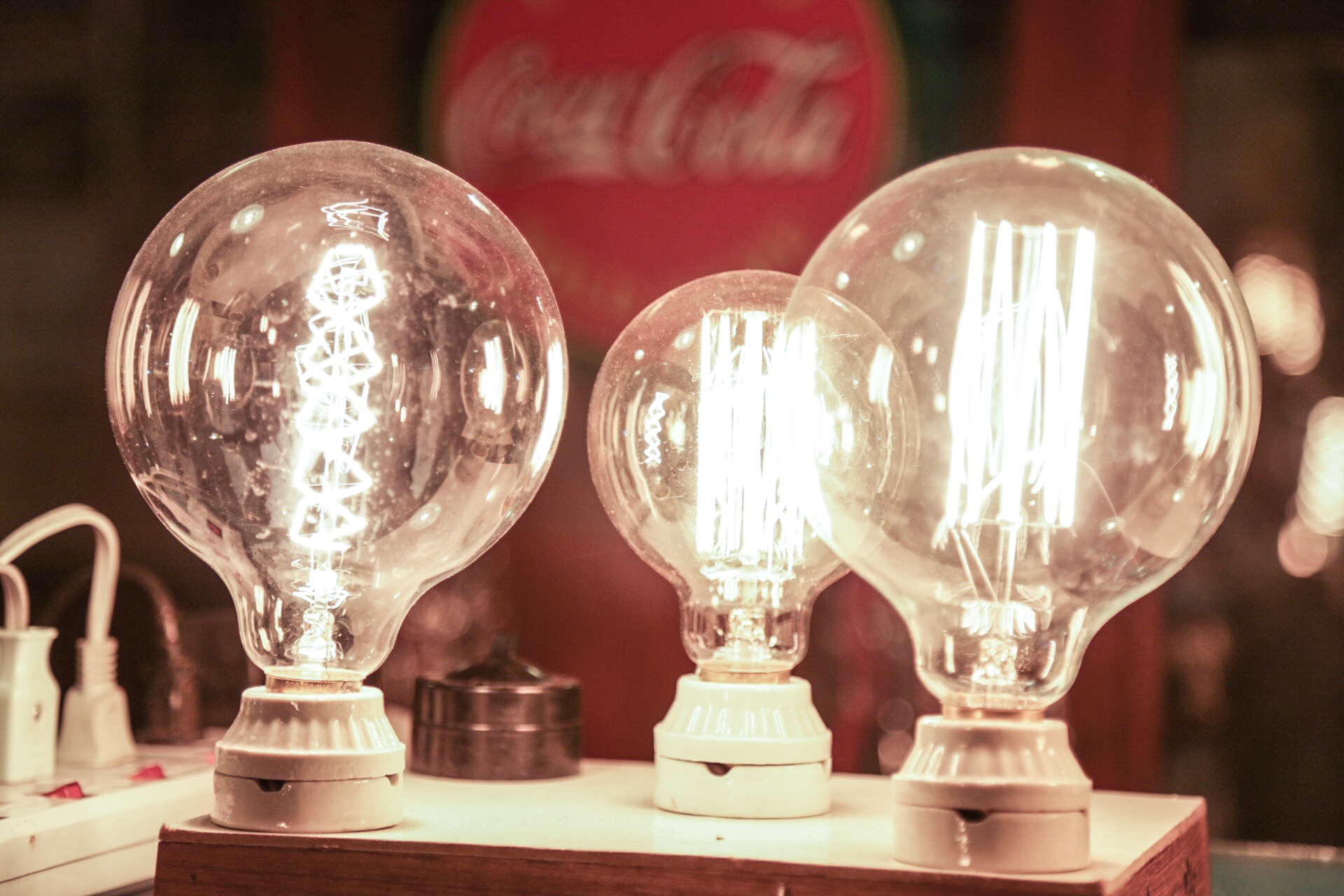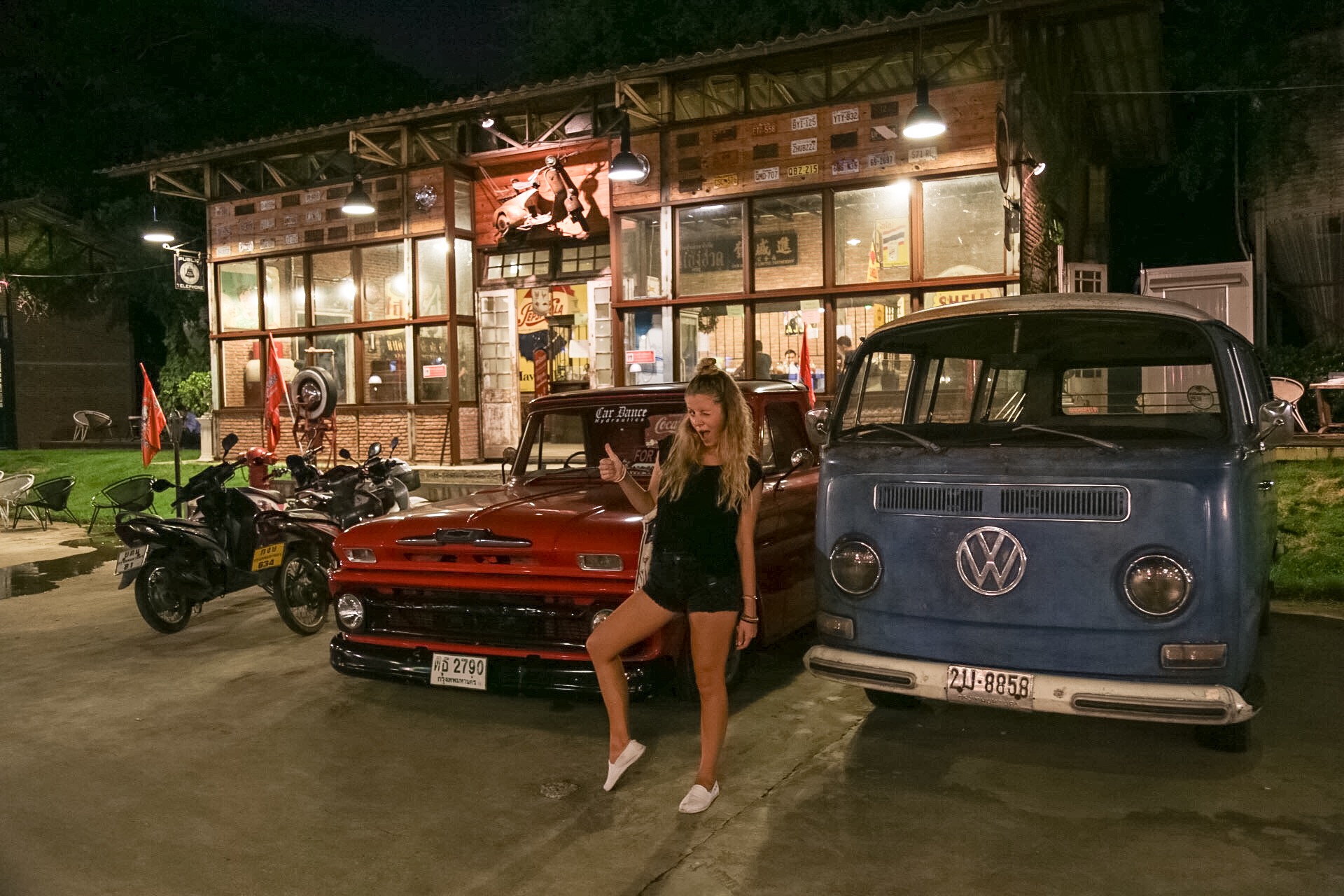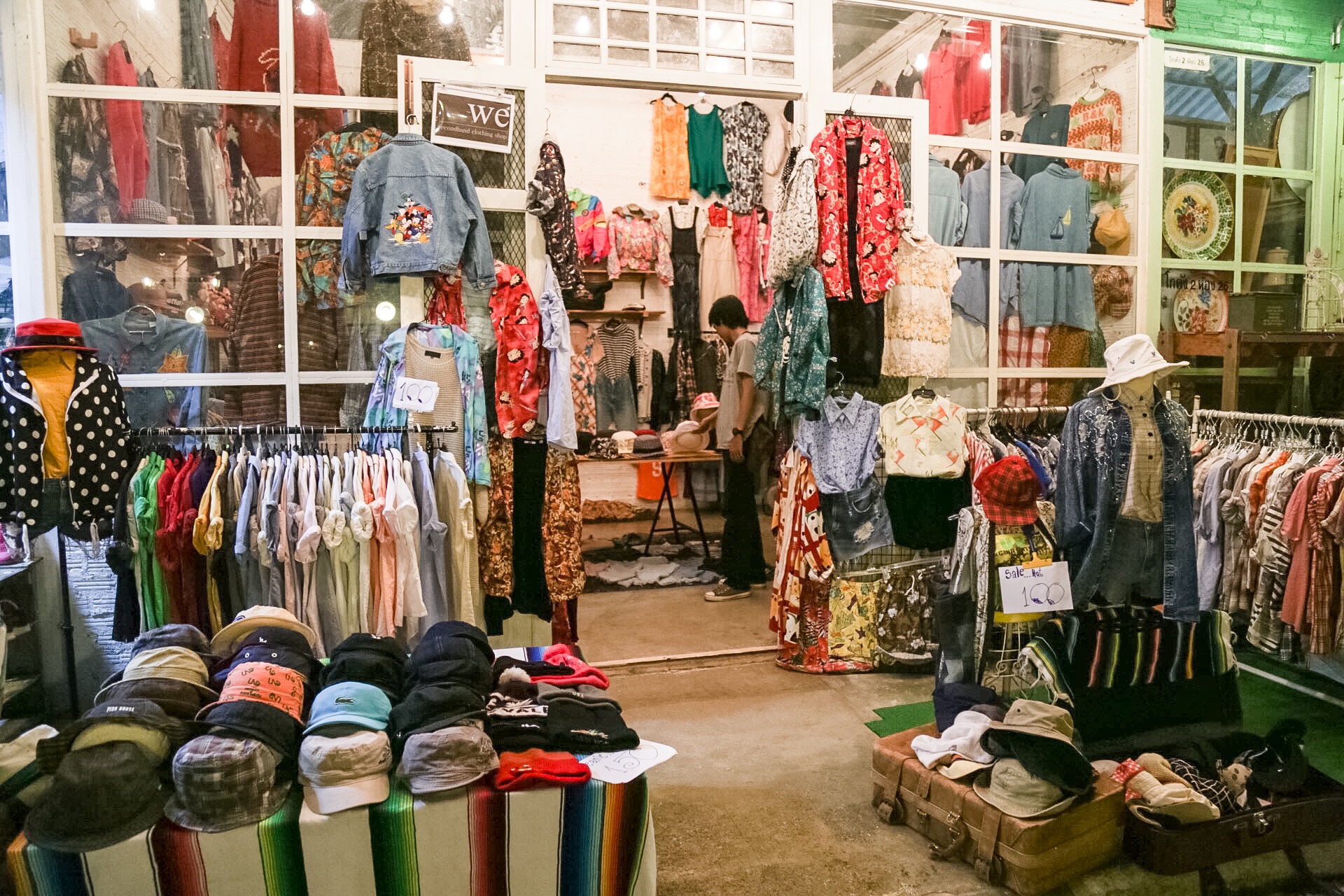 On our last days in Bangkok, we spent it with a local Thai friend who showed us the real Thainess hospitality!
Its always different when you are with locals. You get much more into their culture, to know places that you would not find if you were traveling like a "tourist".
Bye bye Bangkok "kop khun kap" (thank you) for having us!
Now we are about to explore the southern islands!
First one, Ko Phi Ph Don!