Bangkok is an international, vibrant and colorful city that you will love or hate. Millions of people, different smells, and eternal traffic jams are just a few of the thousand words which can describe this city. According to some, 2-3 days is enough time to visit the main attractions. In our case, a week at the beginning of our 101 days trip and an another week at the very end.
During our time in this incredible city, we gathered the top 10 things to do in Bangkok!
1. Visit Wat Pho
Temples are something that can not be missed and Wat Pho impressed us the most. It's the place where you will find the gigantic gold plated reclining Buddha, measuring about 46 meters long and 15 meters high, designed to illustrate the passing of the Buddha into Nirvana. Wat Pho is also often considered as the leading massage school of Thailand.
Tips: We recommend you to visit it in the early morning to avoid the queues. Opening hours are 8: 00-17: 00 and the entrance cost 100 baht. Make sure that you are properly dressed.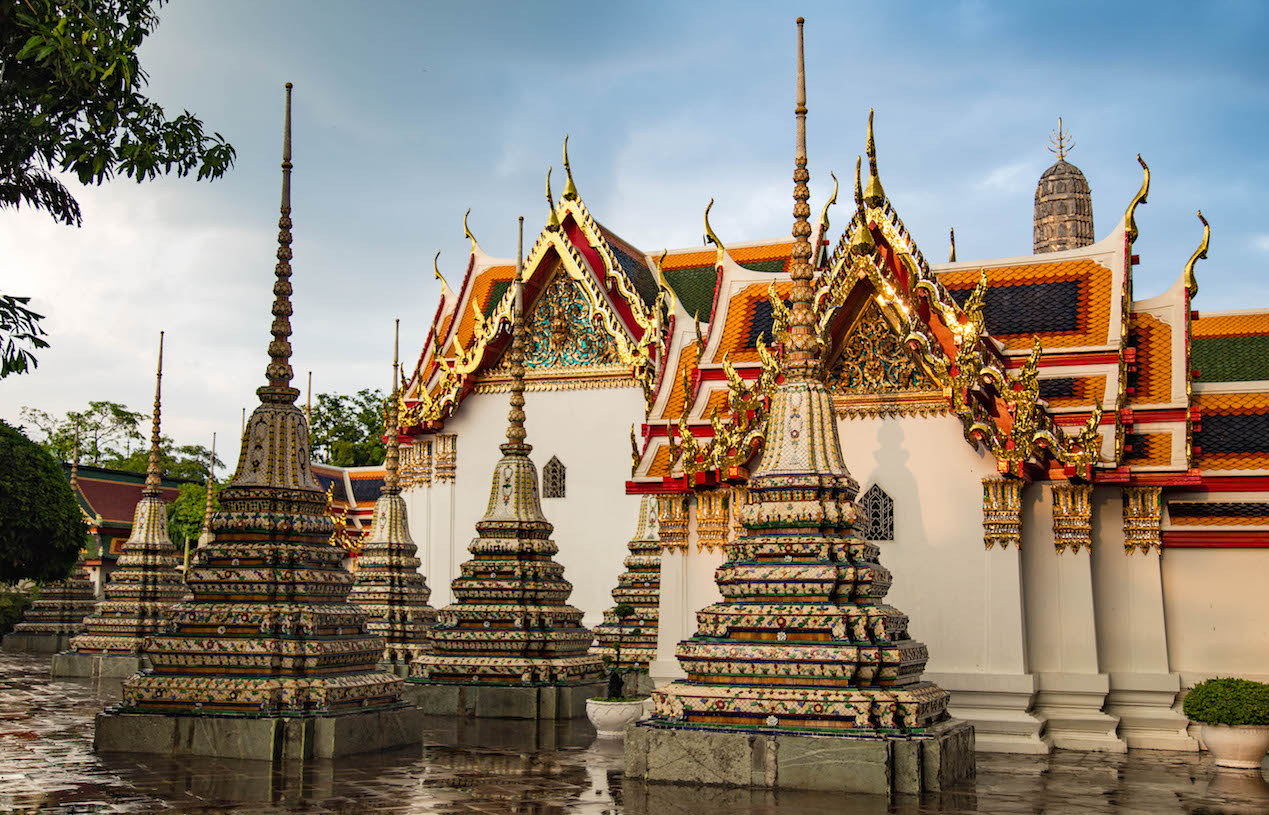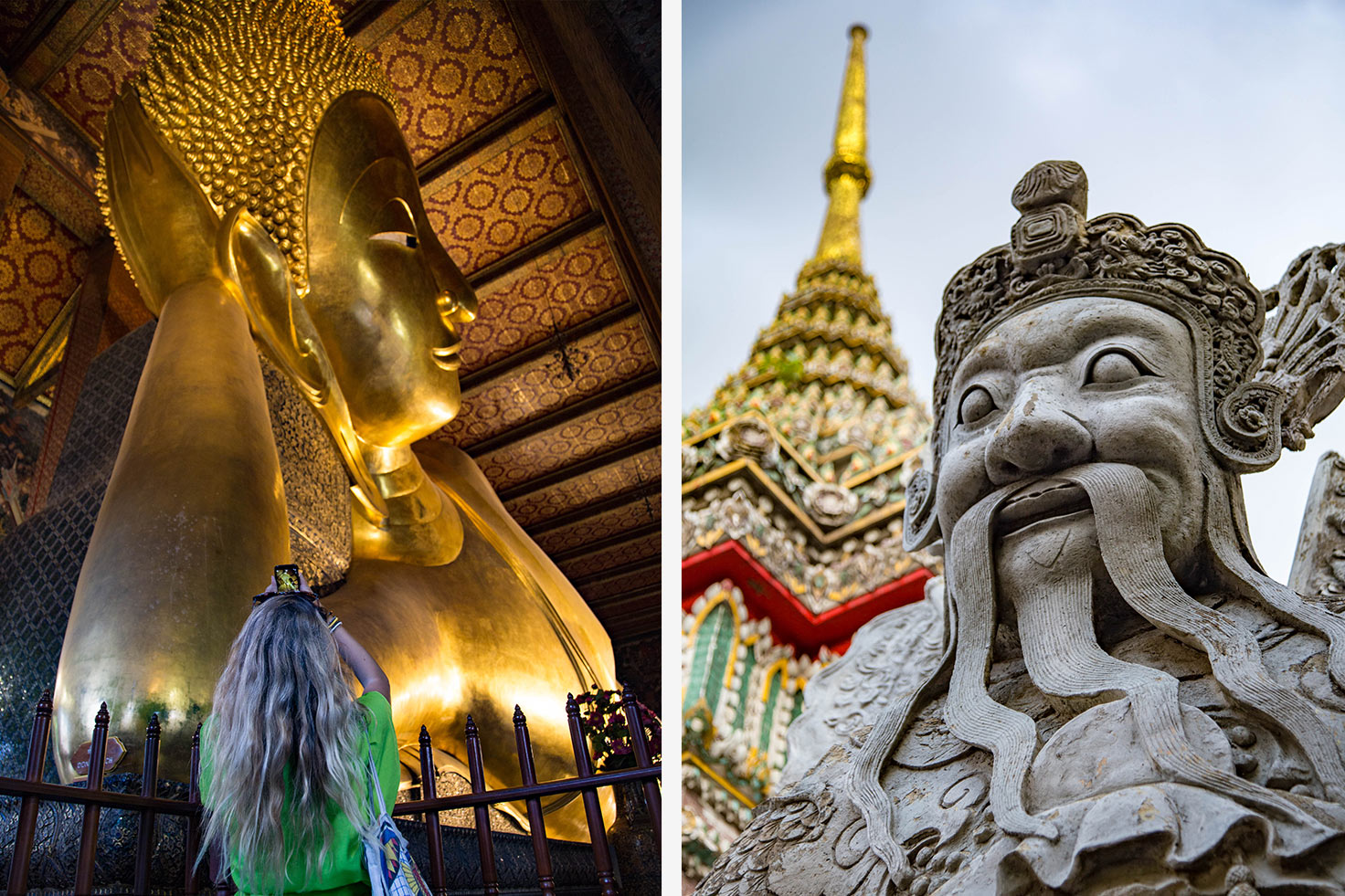 2. Take a longboat tour on Chao Phraya river
It is not only a great experience but also the way to access the biggest attractions of Bangkok; What Pho, The Grand Palace, and Wat Arun. From the "Sathorn" main pier, longboats depart every few minutes. There are the excursion boats (more expensive) or the public ones. We recommend you the second option, due to the fact that you can observe the daily life of Thais and it is a cheap way of transport. Costs only 14 Baht and you can ride it for more than two hours (round trip from/to the central pier).
Tips: You can easily access to the pier by Skytrain (BTS) leaving on Saphan Taksin Station. The schedule is from 6:00AM-19:30PM. Tickets are paid onboard.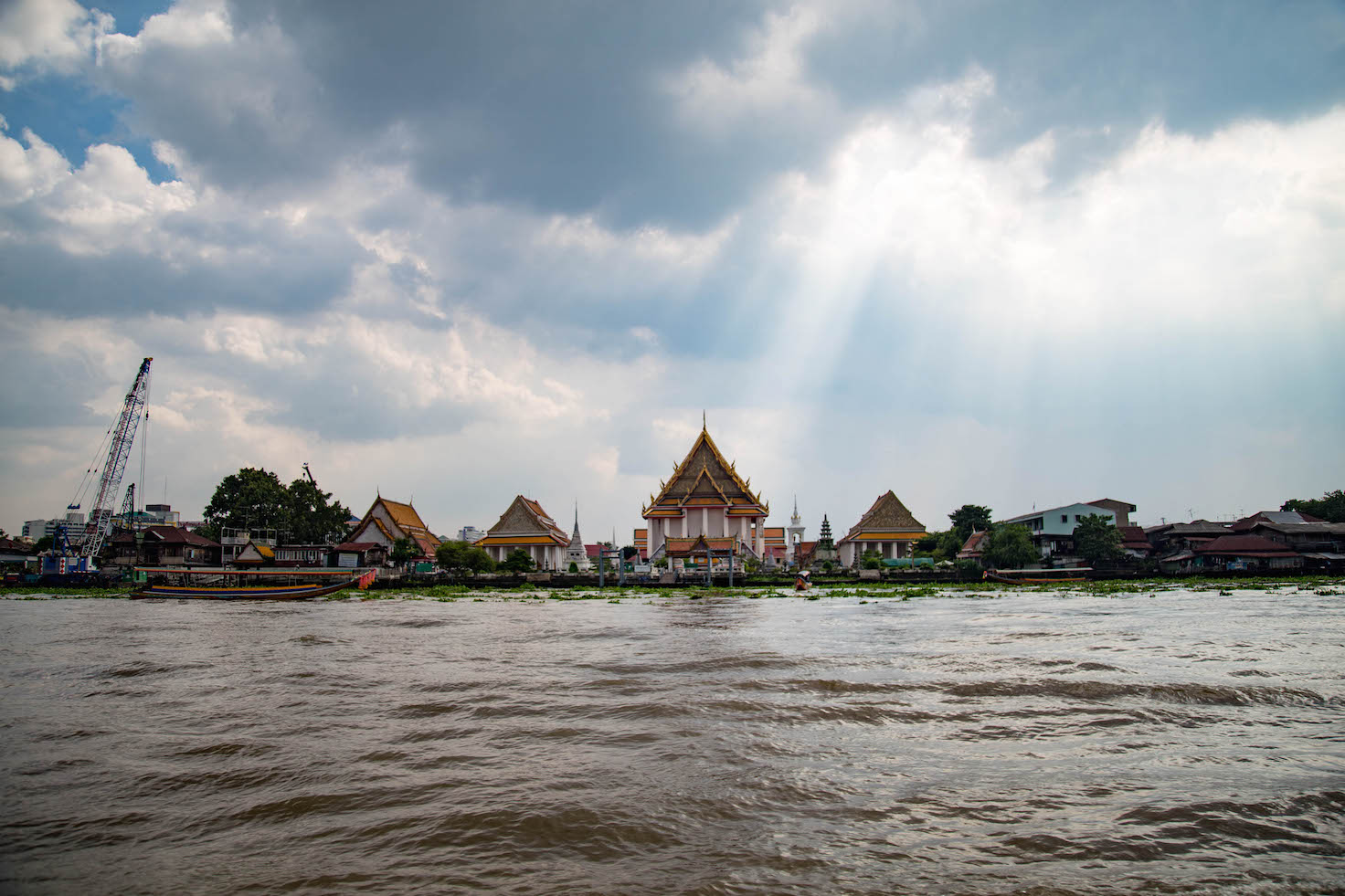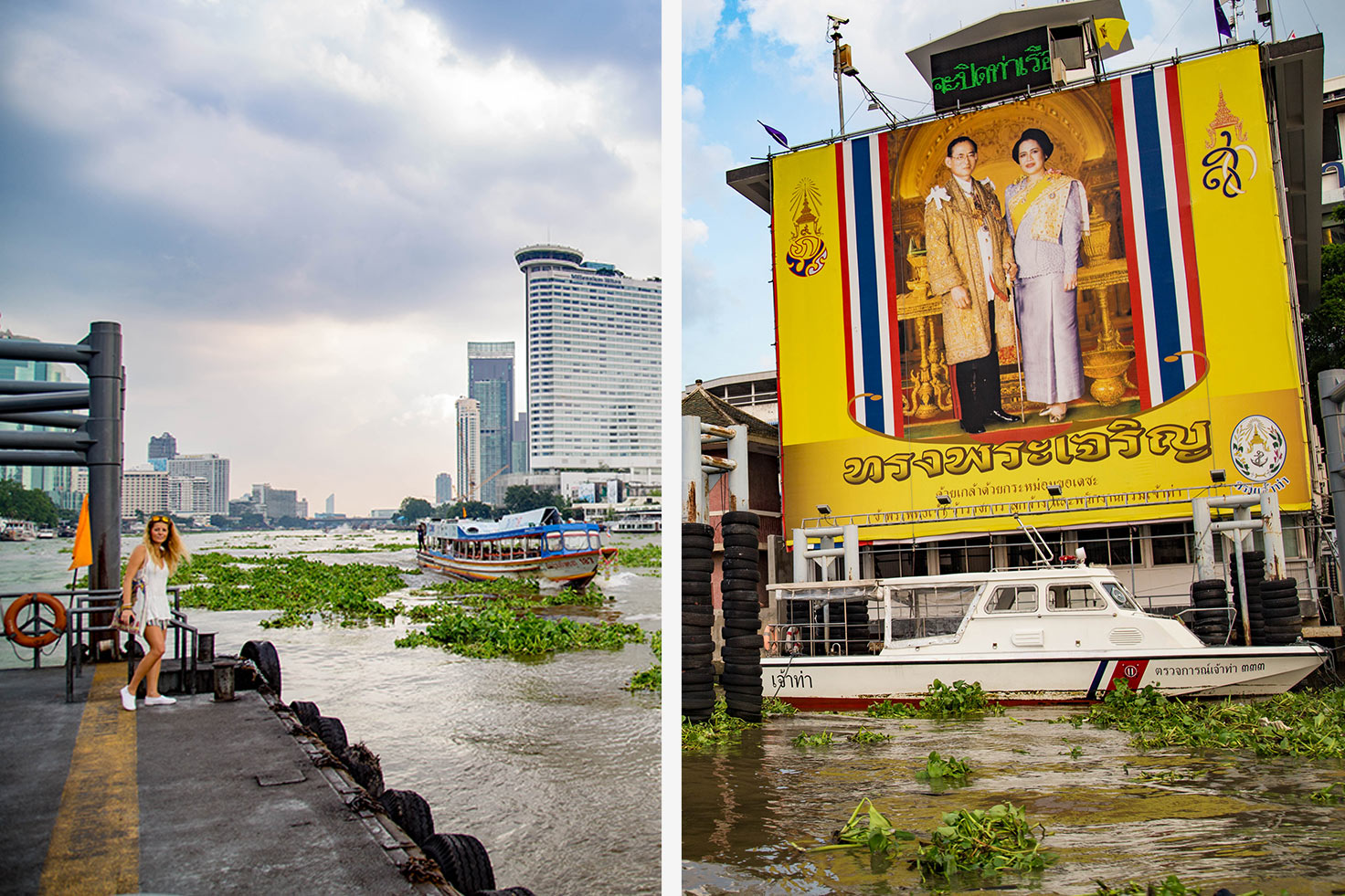 3. Spend an evening in Chinatown
Nowadays, the Chinese district of Bangkok is one of the main attractions and shopping centers of the city. There are hundreds of jewelry stores, clothing, stationery, electronics, second-hand goods and antiques.
Chinatown is also a heaven for all lovers of Asian cuisine. In the evenings, there are dozens of street vendors of food, both Chinese and Thai.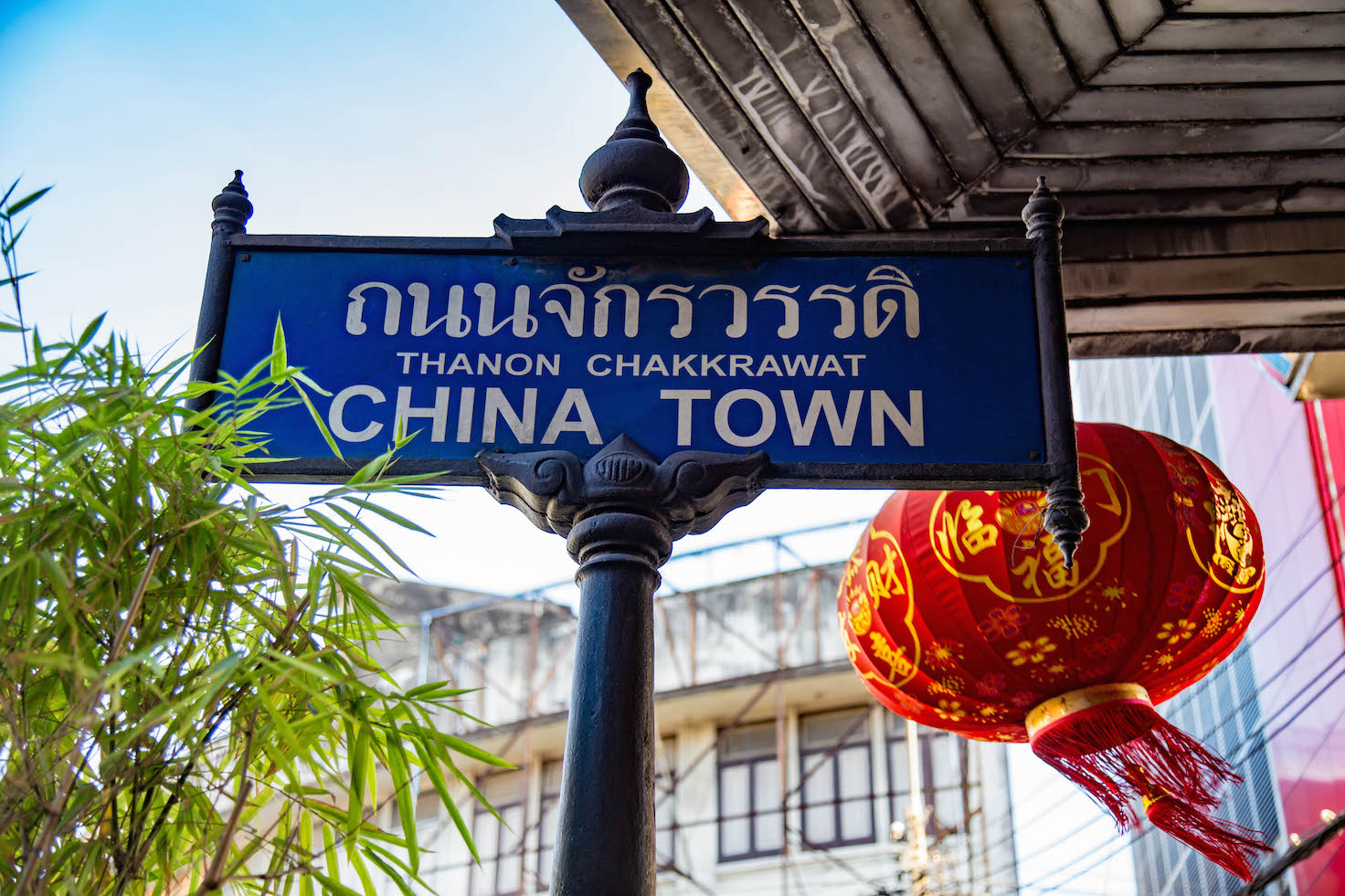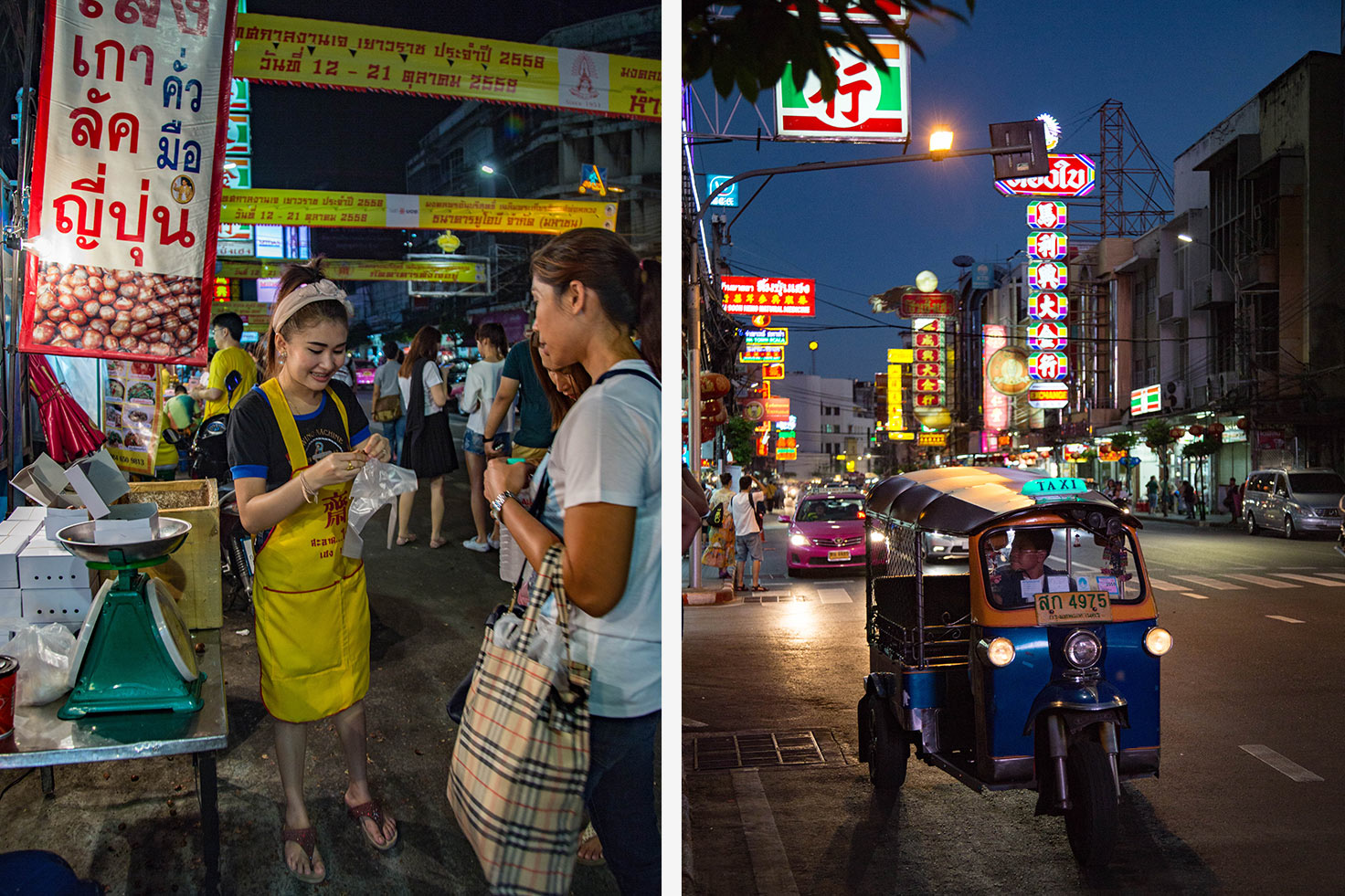 4. Get crazy on Khao San Road
The film Hangover in Bangkok perfectly reflects the atmosphere of this place. Khao San Road is a colorful and bustling street filled to the brim with bars, clubs, stalls where the party never ends. This is where you meet hundreds of backpackers from all around the world. You can eat a grilled scorpion, try a Thai massage or just party until dawn.
5. Go shopping on Chatuchak Market
One of the largest markets in the world where you can easily get by BTS. There you will find literally everything at a local bargaining price. From clothes, furniture, paintings til a huge variety of animal species. Is a chaotic place with tons of people, vendors shouting their promotions as loud as they can and between the shops there are stand stalls with fruit juices, and snacks. It is definitely a must if you visit Bangkok, the atmosphere is amazing.
Tips: This is a weekend market open from 6.00 am – 6.00 pm. during the weekends, but it is said that is also open on Friday's (the day with fewer foreigners).
The best price you get is at the end of the trading day.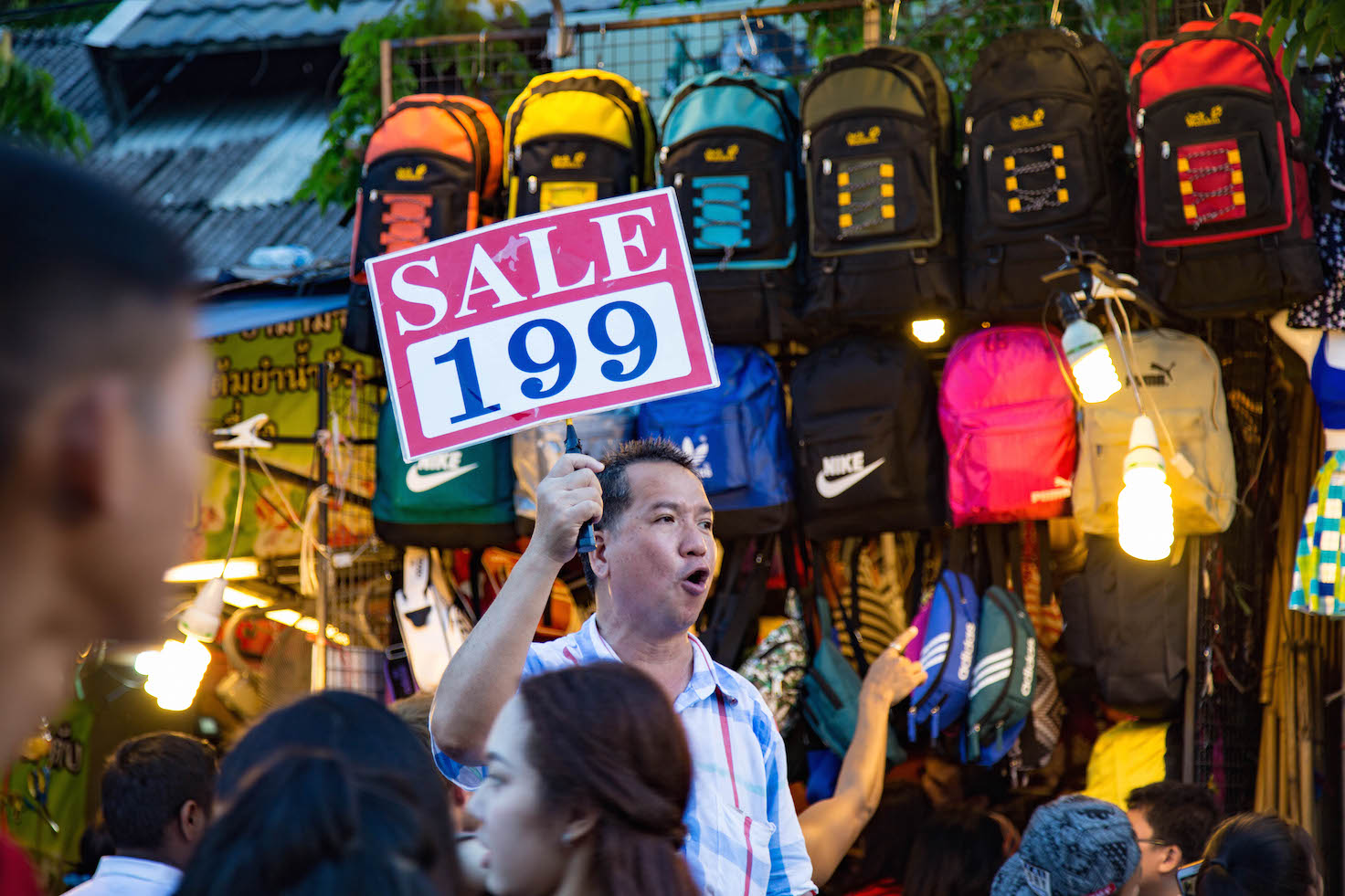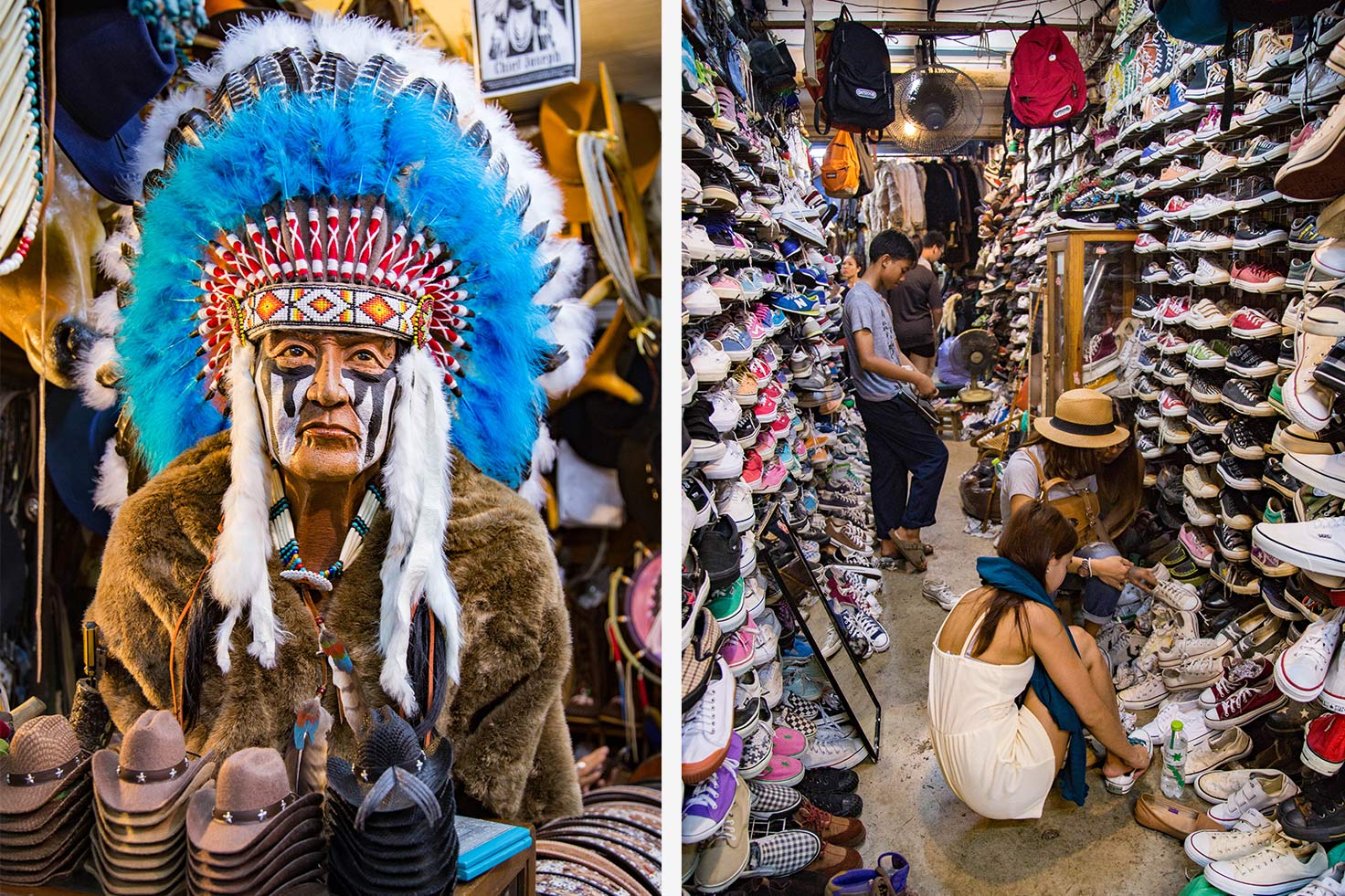 6. Visit Talad Rot Fai Srinakarin-Train Market
This is the best market we've had the opportunity to visit in Asia. Filled with vintage clothes, antiques, old cars, furniture, and, of course, surrounded by stalls with live music, food and drinks.
Tips: Open from Thursday to Sunday. Friday and Saturday nights are the best to visit this cool place! The nearest BTS (On Nut) then you have to take a taxi to arrive there. Schedule: 5 PM-12 PM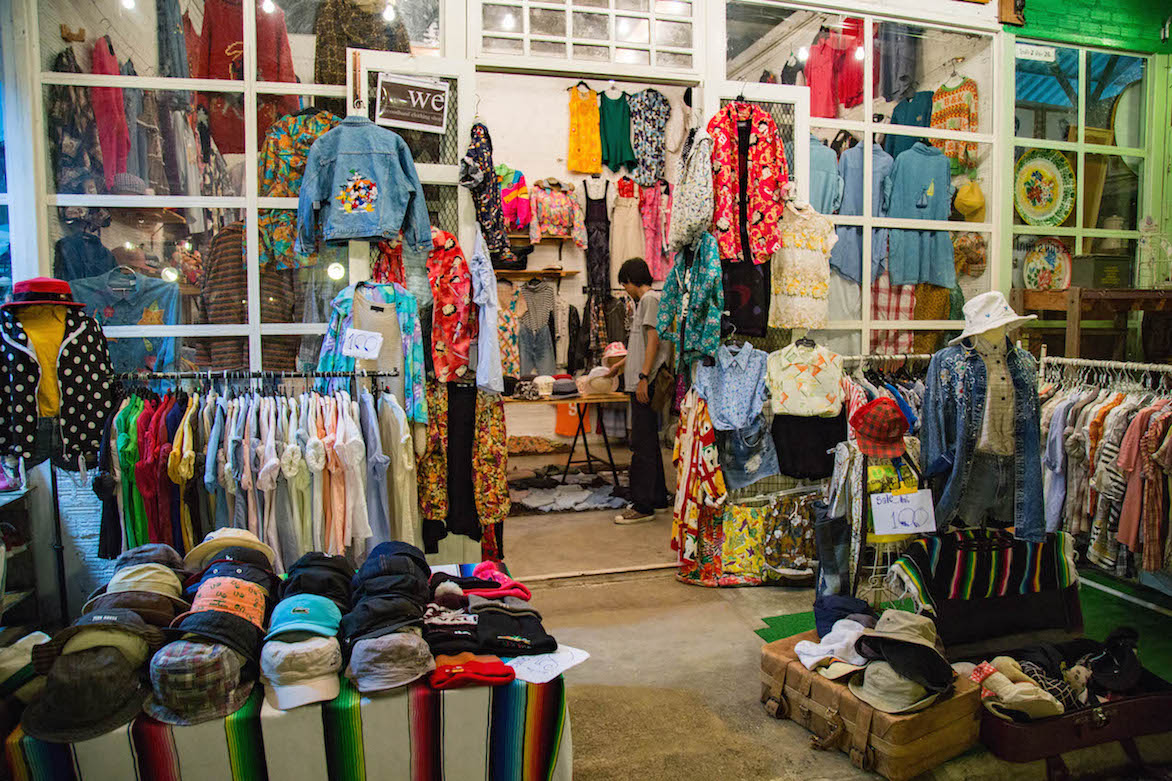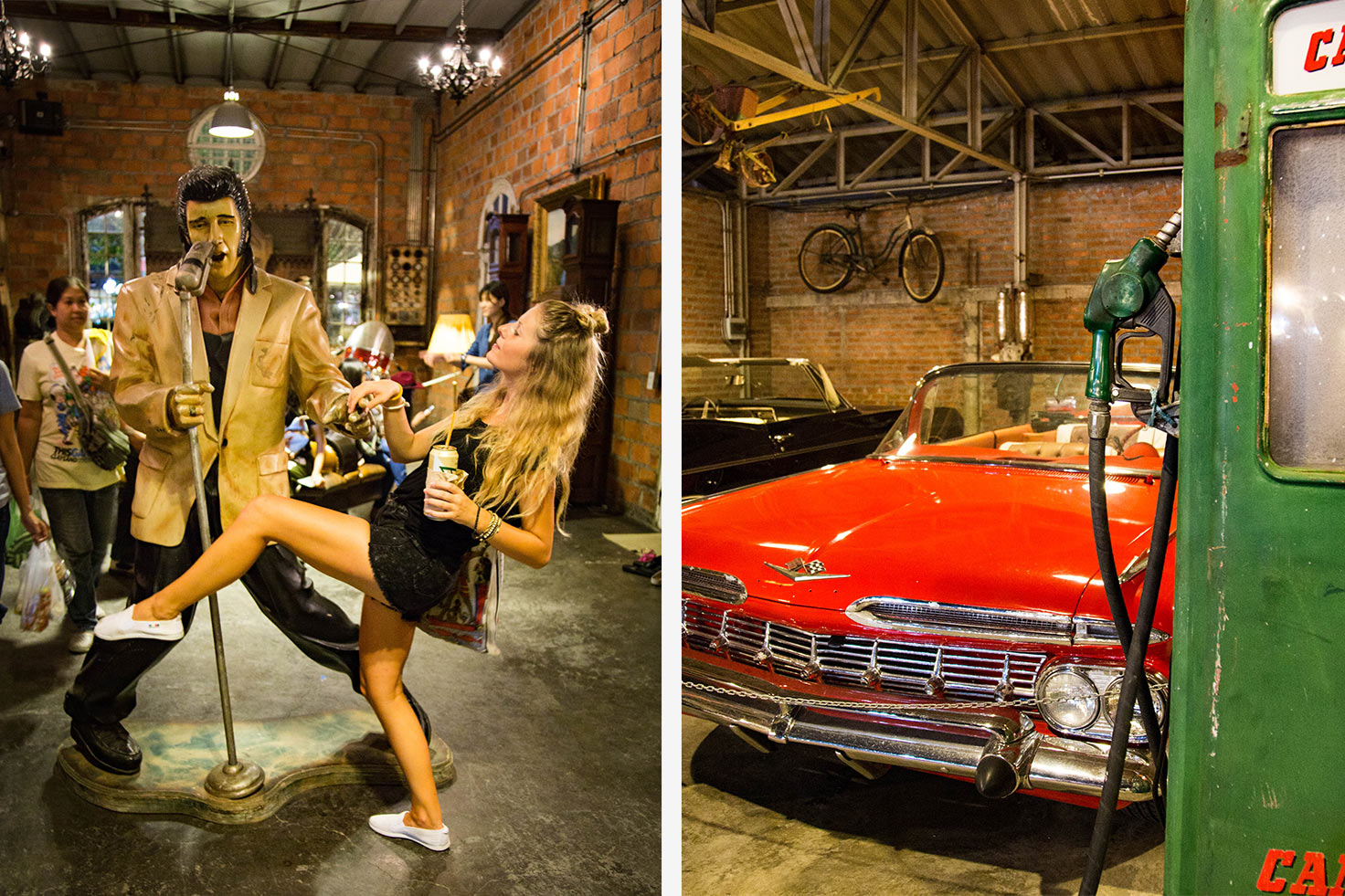 7. Drink a pomegranate juice
The ancient Chinese doctors recognized pomegranate juice as a life-giving nectar. In the Middle Ages grenade was reputed to be the fruit guaranteeing longevity. It has always been a symbol of fertility and more than a half is made up from grain!
There is no better place in the world to drink this juice! Available in any street market of Bangkok, you cant get it freshly squeezed for less than 20 Baht.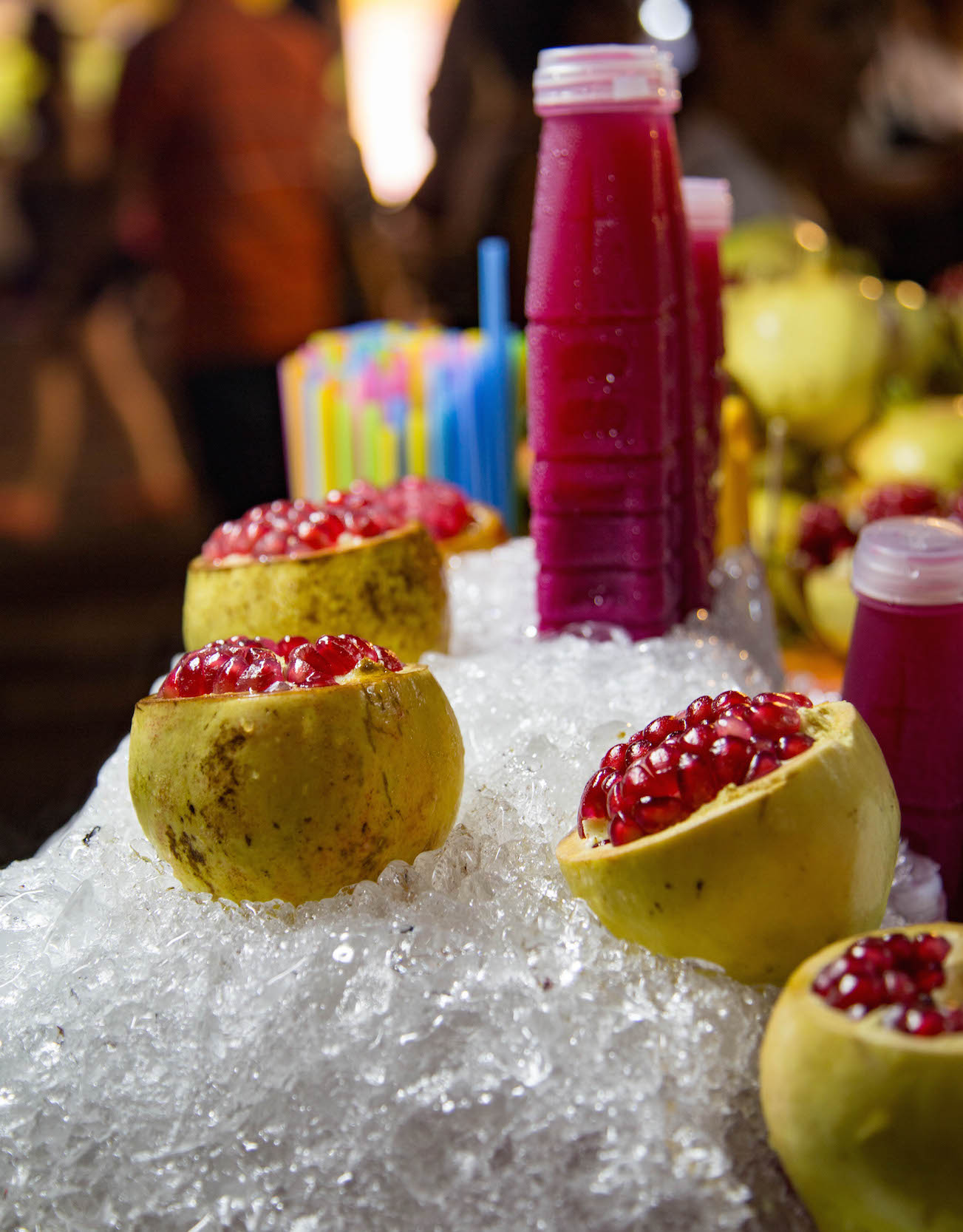 8. Have a Thai massage
Traditional Thai massage is an ancient healing system combining acupressure and yoga postures. The body is compressed, pulled, stretched and rocked. In Bangkok, you don't need to look far. On every street, there are several lounges where guests can enjoy a few types of massage for various parts of the body. Our favorite, is the foot massage (especially after a long day walking), but it is worth trying typical traditional body massage (hurts, but it brings an amazing result and it costs only 250 Baht/hour).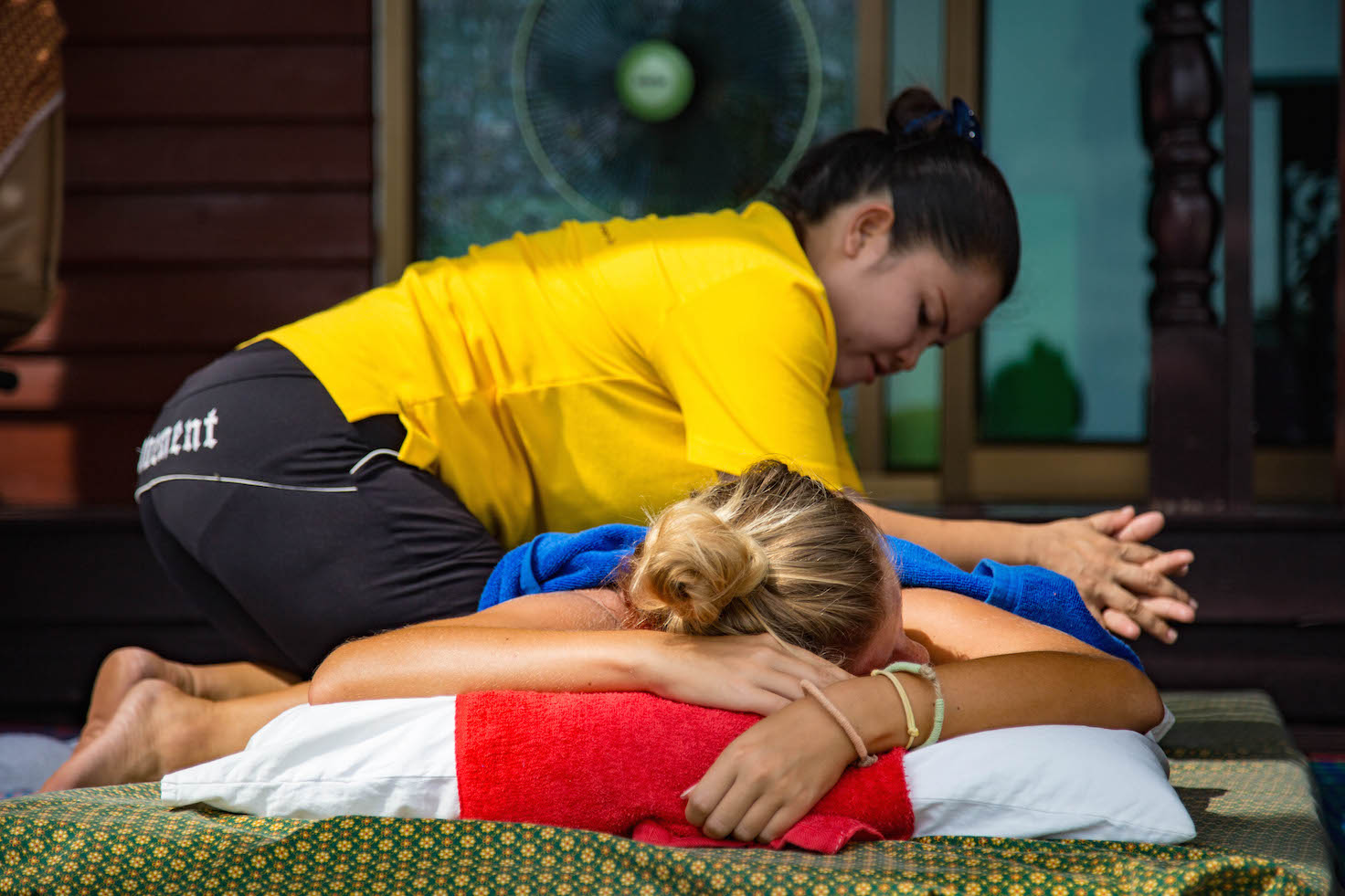 9. Go Out at night
Bangkok has a crazy nightlife! The Skybars are very popular due to the amazing panoramic views of the city, however, the biggest tourist attraction is located at the red district called Patpong. With a lot of strip clubs, the famous ping pong show, and other erotic attractions.
Tips: All the Skybars have a dress code and the prices are quite European. Beware of the scams when visiting the ping pong shows. Normally you pay for each performance and not for all show, negotiate your entrance before you go in.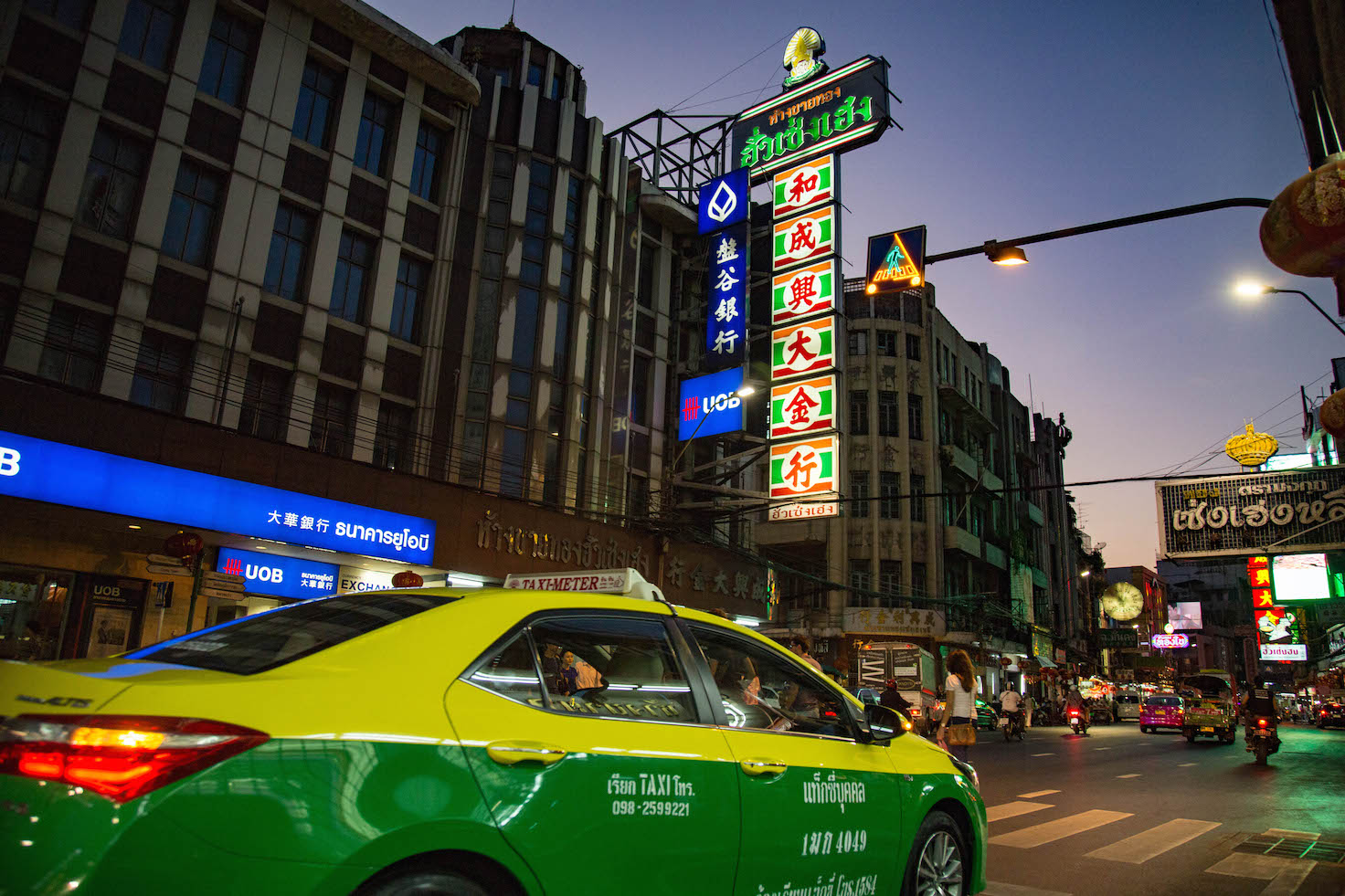 10. Eat street food
It is impossible not to try Pad Thai! Served with seafood or chicken is the cheapest, fastest tasty dish made from (Tom Kha Gai) with green curry cooked with vegetables and sweet potatoes. Don't miss morning glory leaves fried with garlic and chili peppers in oyster sauce.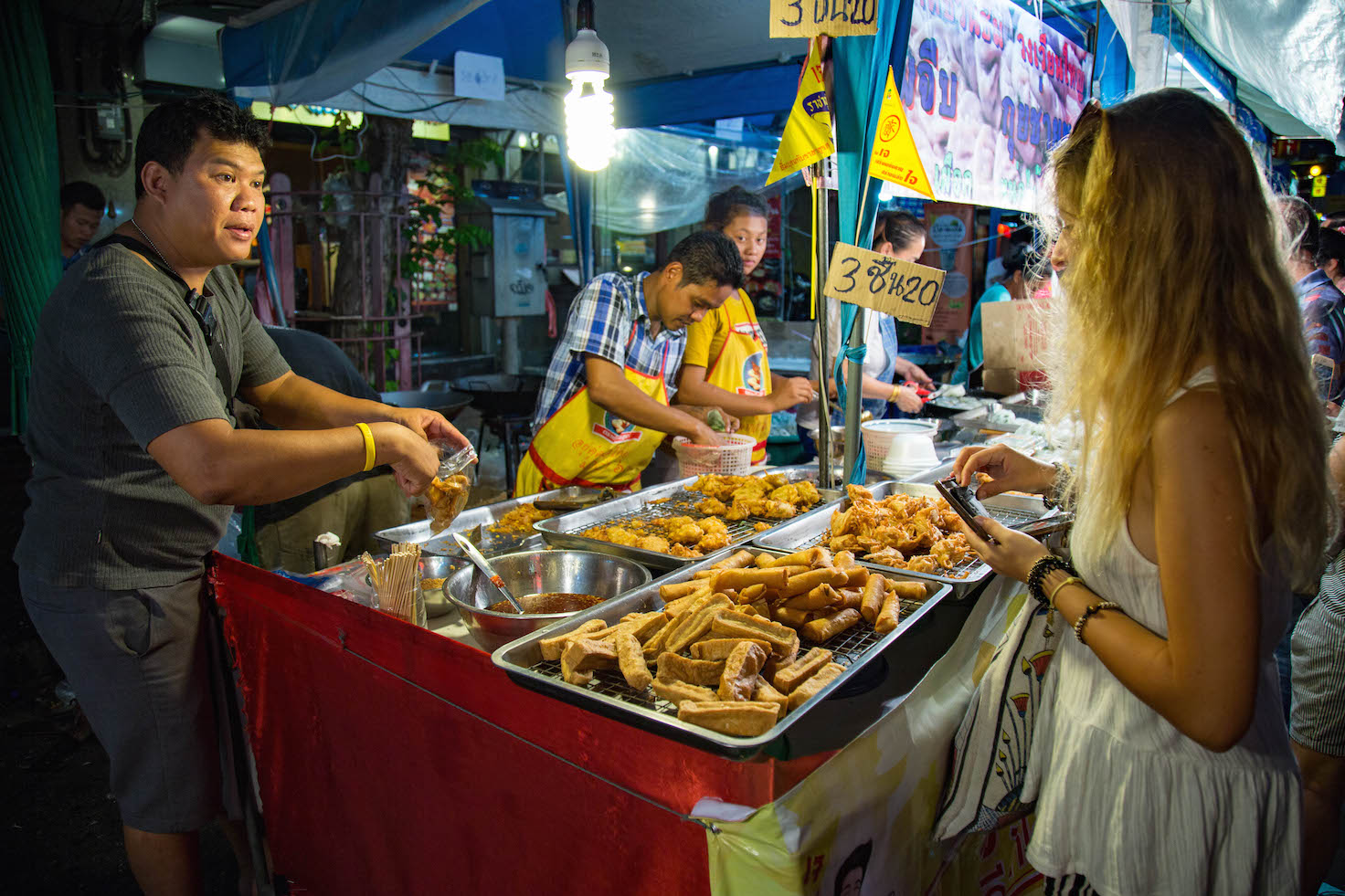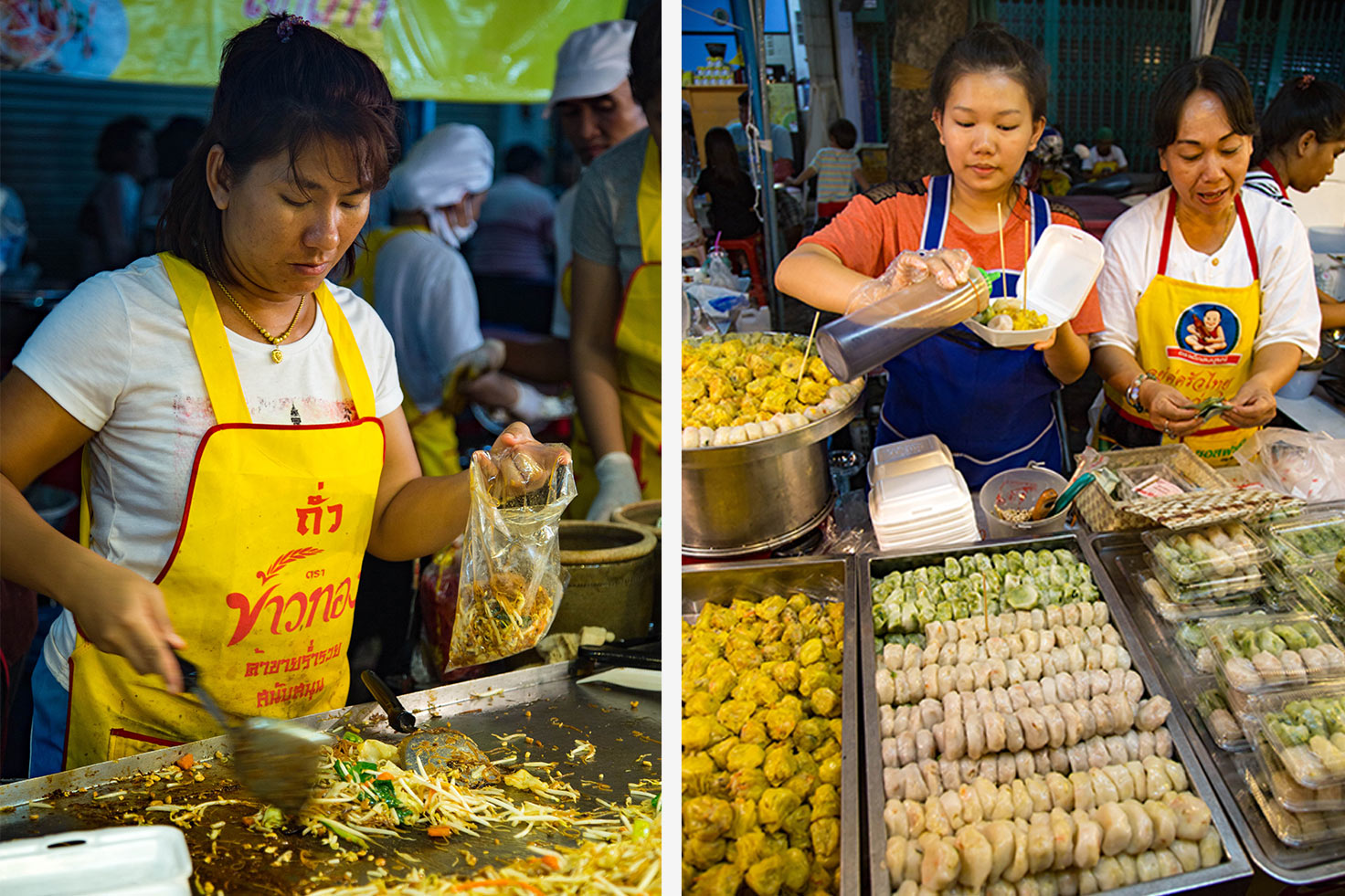 Related Pages