Hi everyone! Here's Paulina!
We are one step closer to our first big trip overseas. 😊
Today we share with you our checklist.
"Things to do before traveling to Southeast Asia"
If you are planing to travel for a long time, you have to take care of so many things!
For us, the most important were the vaccines.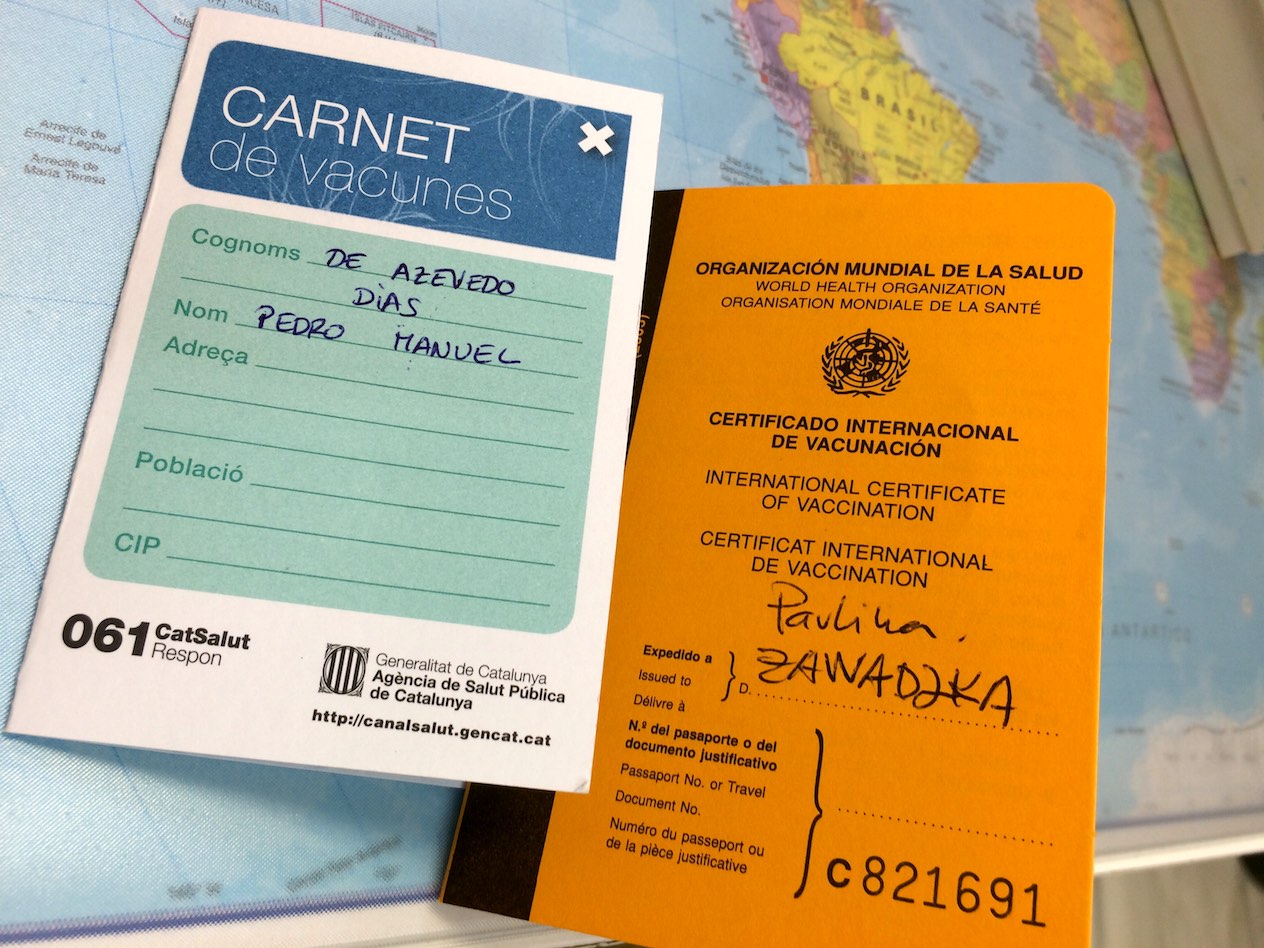 Normally, most travelers on short trips to Southeast Asia receive two vaccines at least two weeks before travel. Since we are going for 101 days, we took several some months before.
In Southeast Asia there's no mandatory vaccine, only the recommended. In our case, I was the one who took five vaccines 😟 because Pedro already did some last year before going to Thailand.
Hepatitis A – Single Dose
Hepatitis B – Course of 3
Japanese Encephalitis – Course of 2
Rabies Vaccine – Course of 3
Typhoid – Single Dose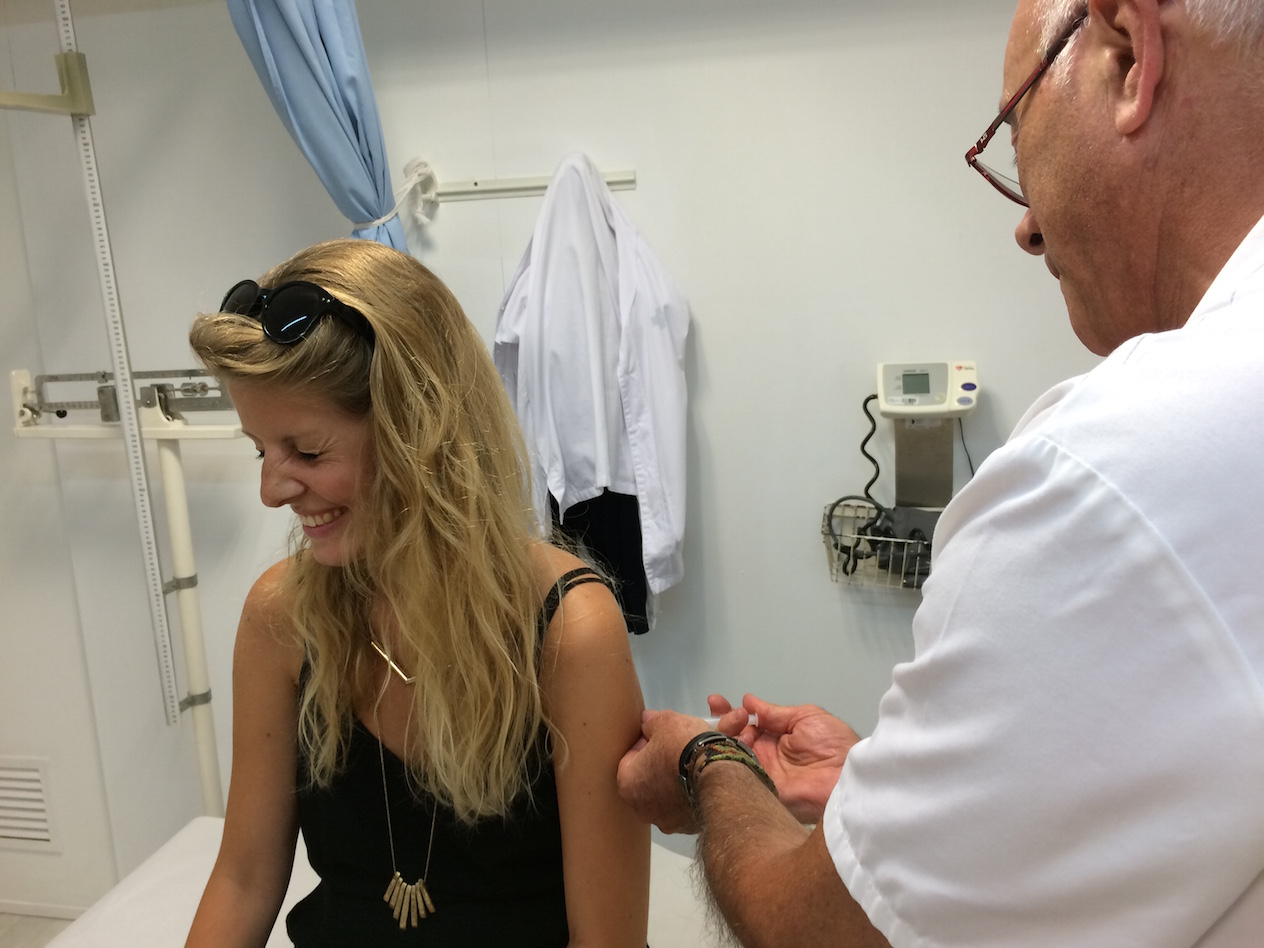 Except from that, our doctor just suggested to take with us malaria pills, "during several years have been noted only one example of malaria" he said.
You never know what might happen, so we decided to play it safe and put in our bag together with painkillers, insect repellant (20-40% Deet), bandages and some vitamins.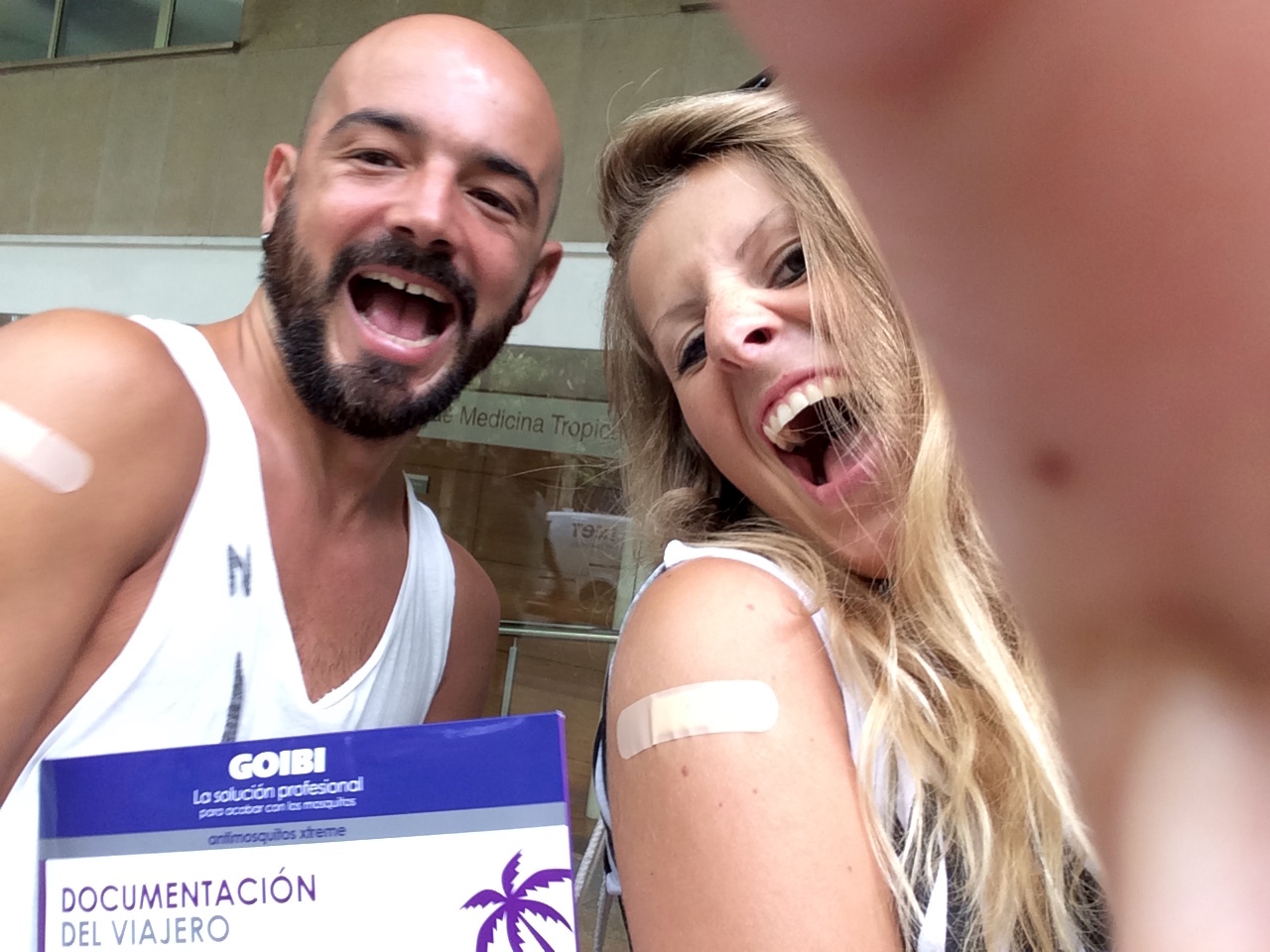 The travel insurance is the second most important thing on our list.
Both of us have different travel insurances from our native countries which will cover mostly the important risks meanwhile being abroad.
Medical insurance – Bad luck can happen to everyone. If you get in an accident and end up in a hospital, you need to know if your expenses are covered. Even if you're not able to keep traveling and you have to fly back home.
Sporting injuries – Careful with the sports you do. Don't do anything risky before checking if your policy covers it.
Flight delay and cancellation – Long waits on the airports and cancellations happen all the time. If your travel insurance is good, at least you might be able to spend your extended holiday in the airport with some of your expenses covered.
Pedro bought a four months travel insurance from Allianz around 70 euros, and I spent around 110 euros with Ergo Hestia. Quite cheap comparing with the travel insurances existing on-line like Worldnomads and worldwideinsurance.
Our advise is; make sure you compare travel insurance plans to get the right policy for you. 😉
Taking care of Visas.
It depends on your nationality and traveling plan.
Some of the countries we suppose to visit, visa is required.
I guess that's all from our checklist!! If I forgot anything and you think I should mention it, just write us on a comment.
Next time you will hear from us, we will be in Bangkok.
Kisses from us 😉