Da Nang and The Marble Mountains
On our way to Dan Nang, there were only two free spots on the front next to the driver. Because the rest was totally busy with travelers from all around the world chatting about their travel experiences.
The driver was getting sleepy and almost lost control of the minibus. Probably, if we didn't have clapped our hands very hard we would have crashed.
In Southeast Asia is very common to happen this kind of accidents but not even half are covered by the media. So, if you are ever thinking to travel this part of the world just keep your eyes open. 😉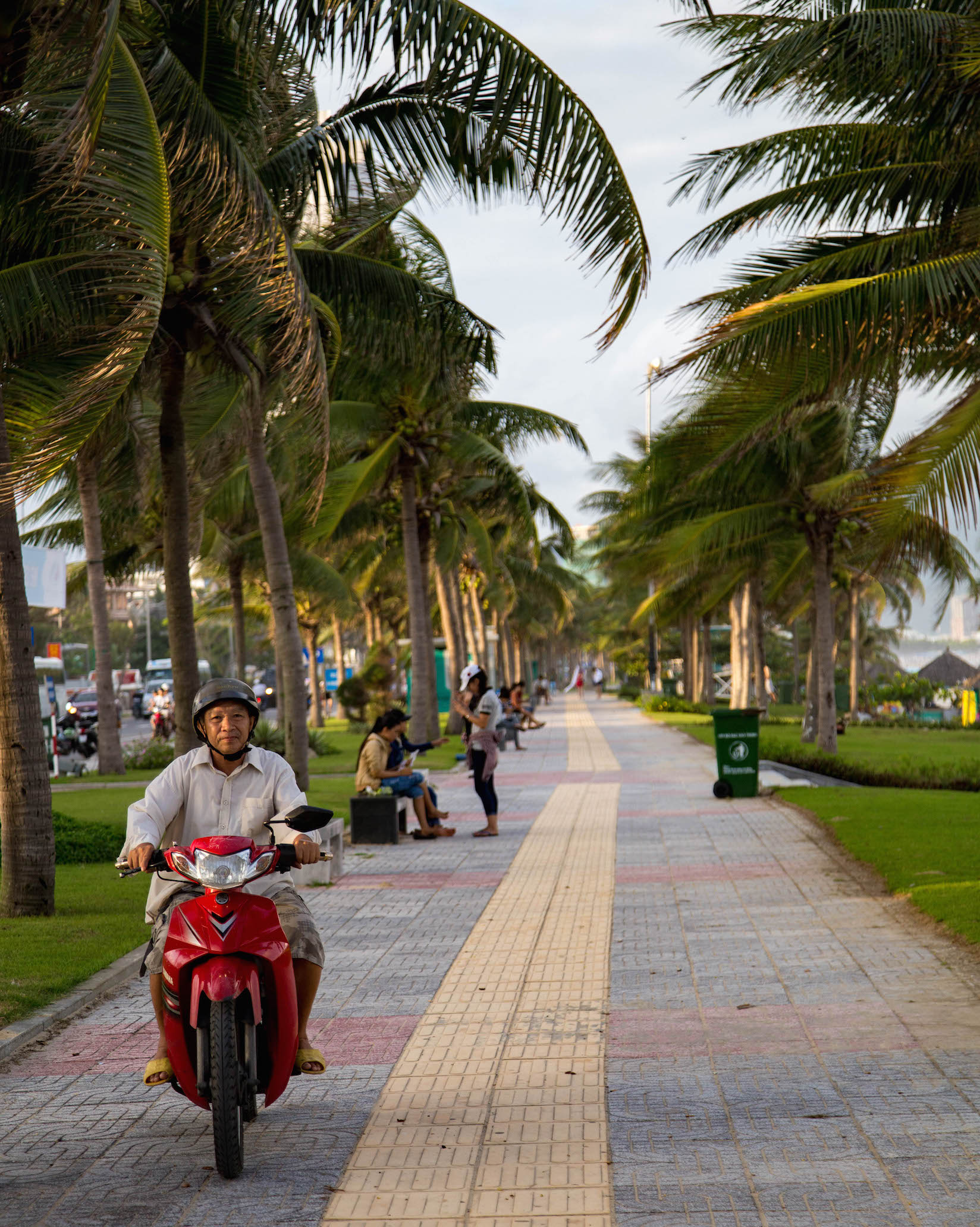 Due to a scheduled flight to Hanoi, we had to skip Hue and Ninh Bình. Two familiar destinations for backpackers. Two nights in Avatar Danang Hotel and then we would finally meet uncle Ho. (In case you are looking for a place to stay. Here you will find a guide to resorts & hotels in Da Nang).
Da Nang previously occupied by both the French and the Americans is the biggest city on the South Central Coast of Vietnam. The halfway point between the capital in the north, Hanoi and Ho Chi Minh City in the south.
The first day was spent exploring our area near My Khe, also called as China Beach. Famous during the 70s thanks to American television broadcasts showing US Vietnam War soldiers on their playful times.
We didn't stay there for long, it was windy and there was a lot of dangerous areas that made us skip a swim.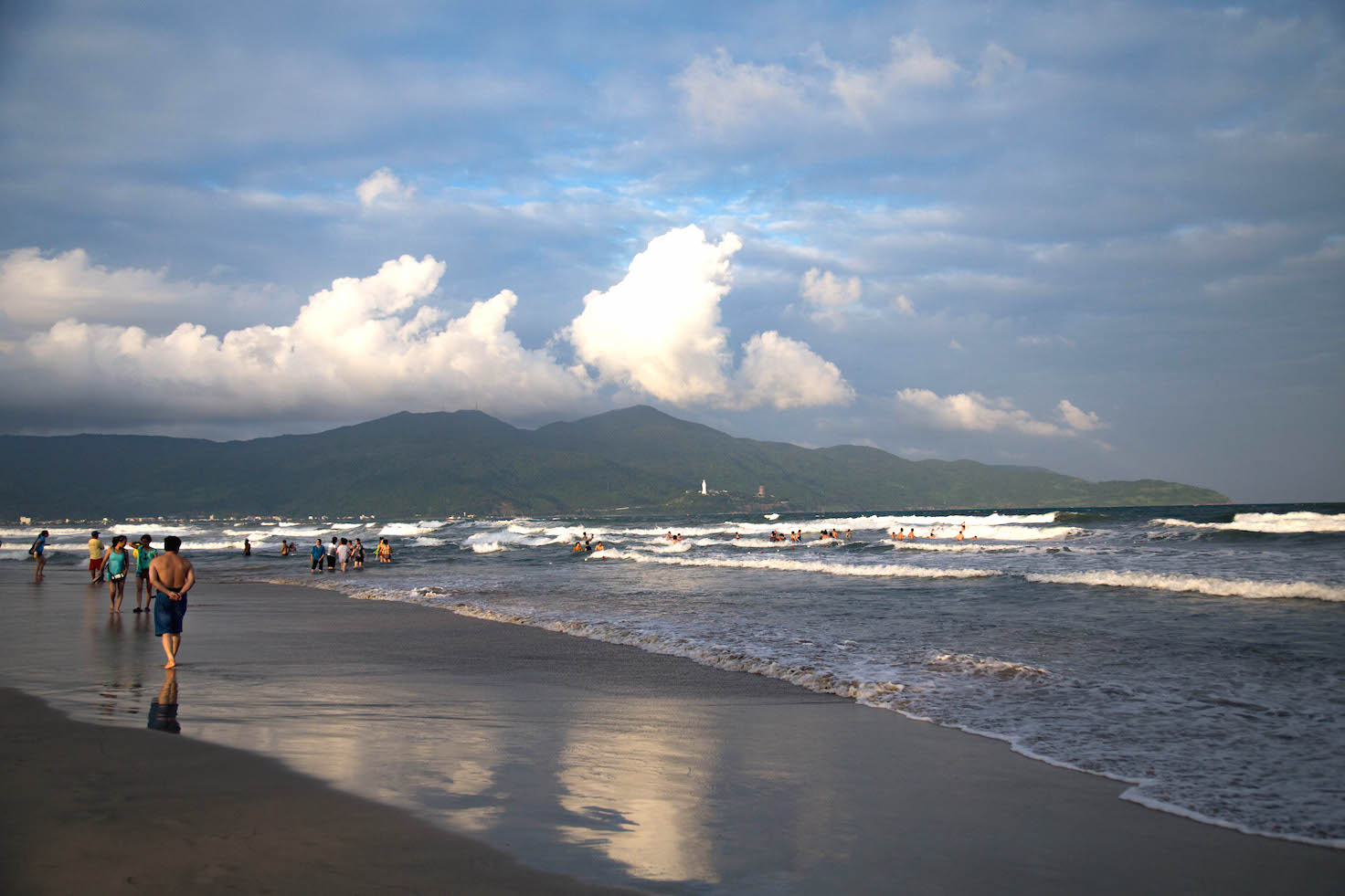 The Marble Mountains were our next stop. Named after natural elements as Thuy Son (water), Moc Son (wood), Hoa Son (fire), Kim Son (metal) and Tho Son (earth). This cluster of five limestone and marble hills within Hoa Hai District (9km from Da Nang), is a well-known pilgrimage site with caves, tunnels, temples, and viewpoints.
A must-do is climbing the steps to the top of Marble Mountains, where you can have spectacular views of China Beach.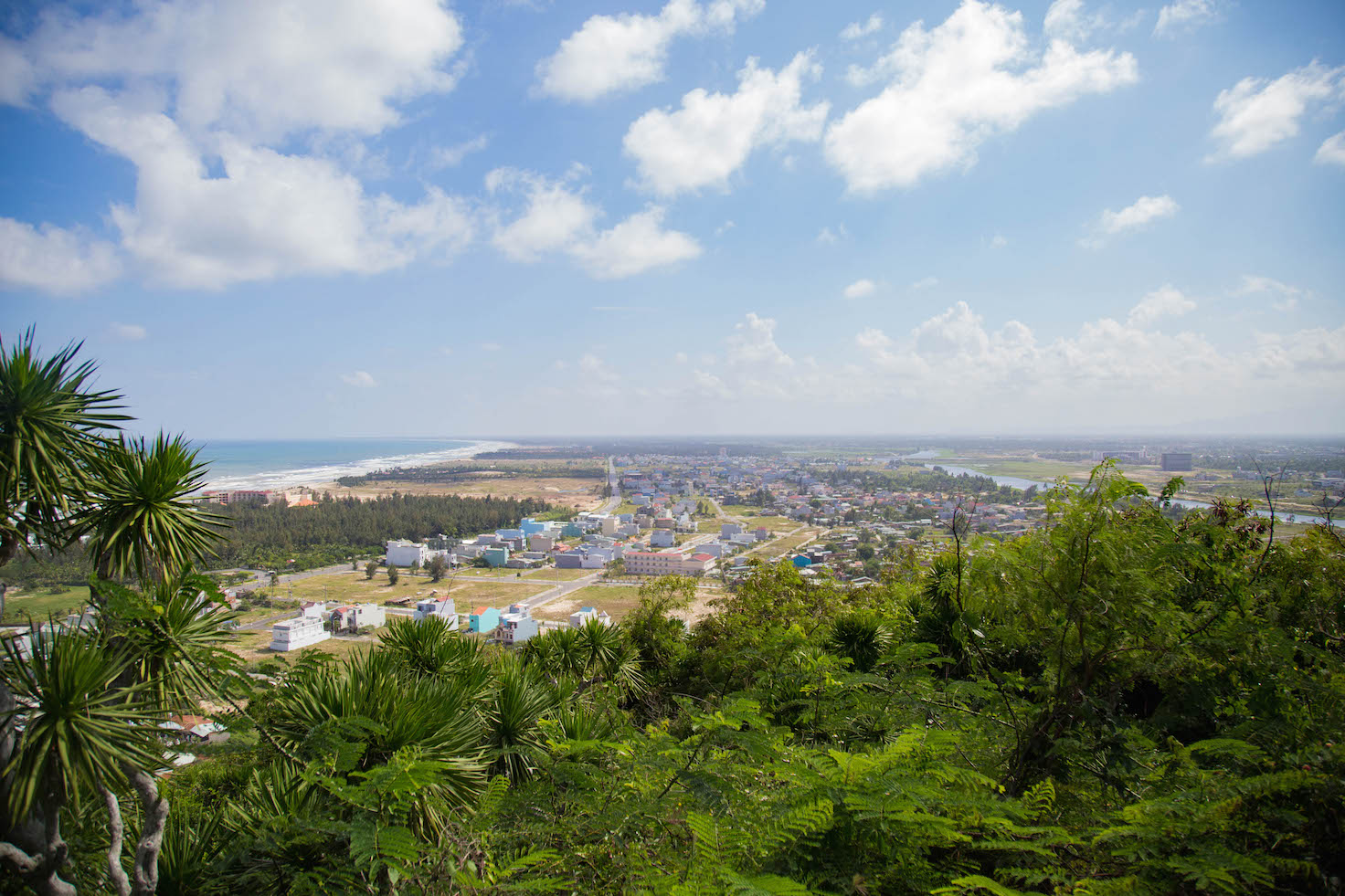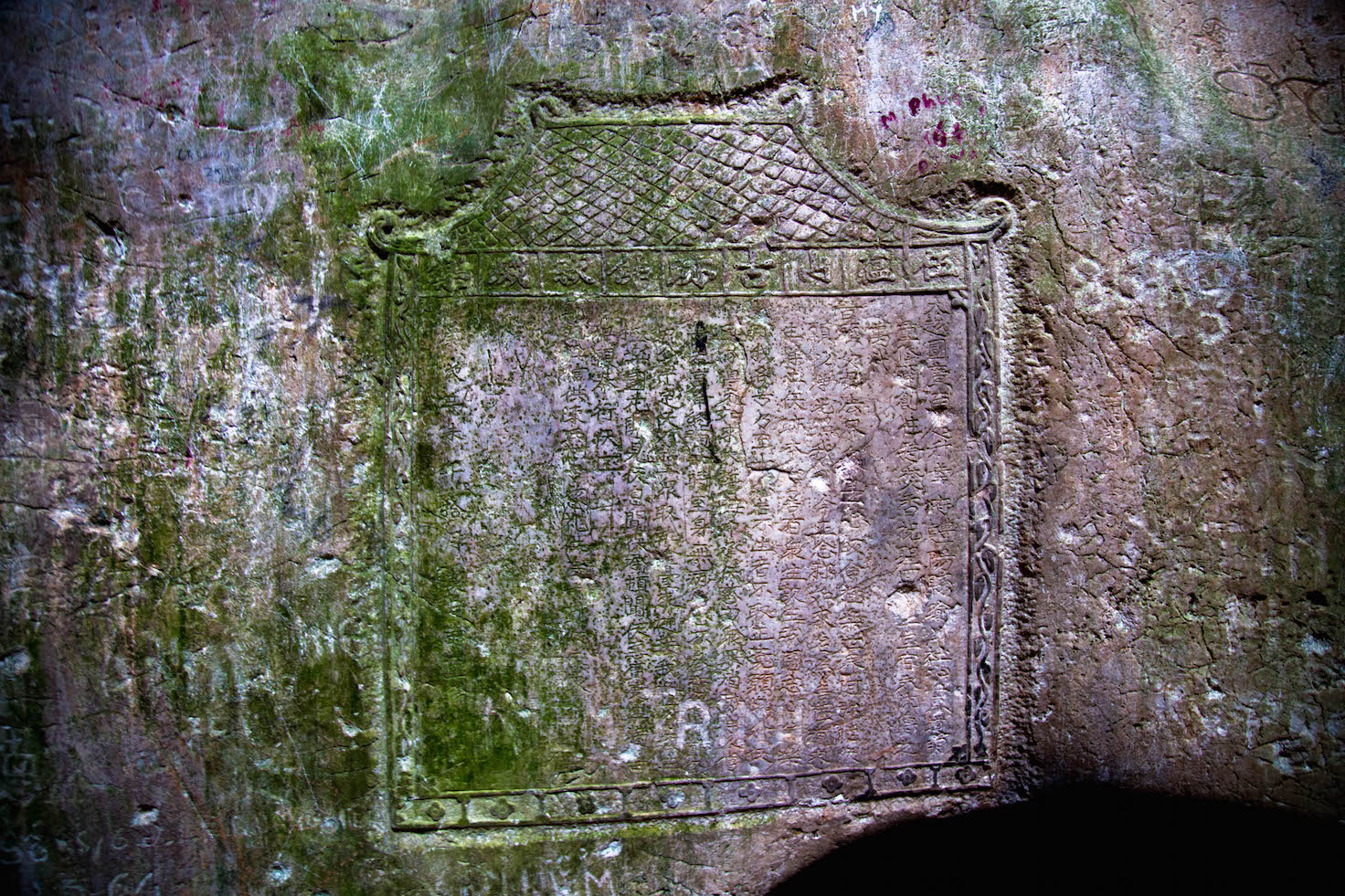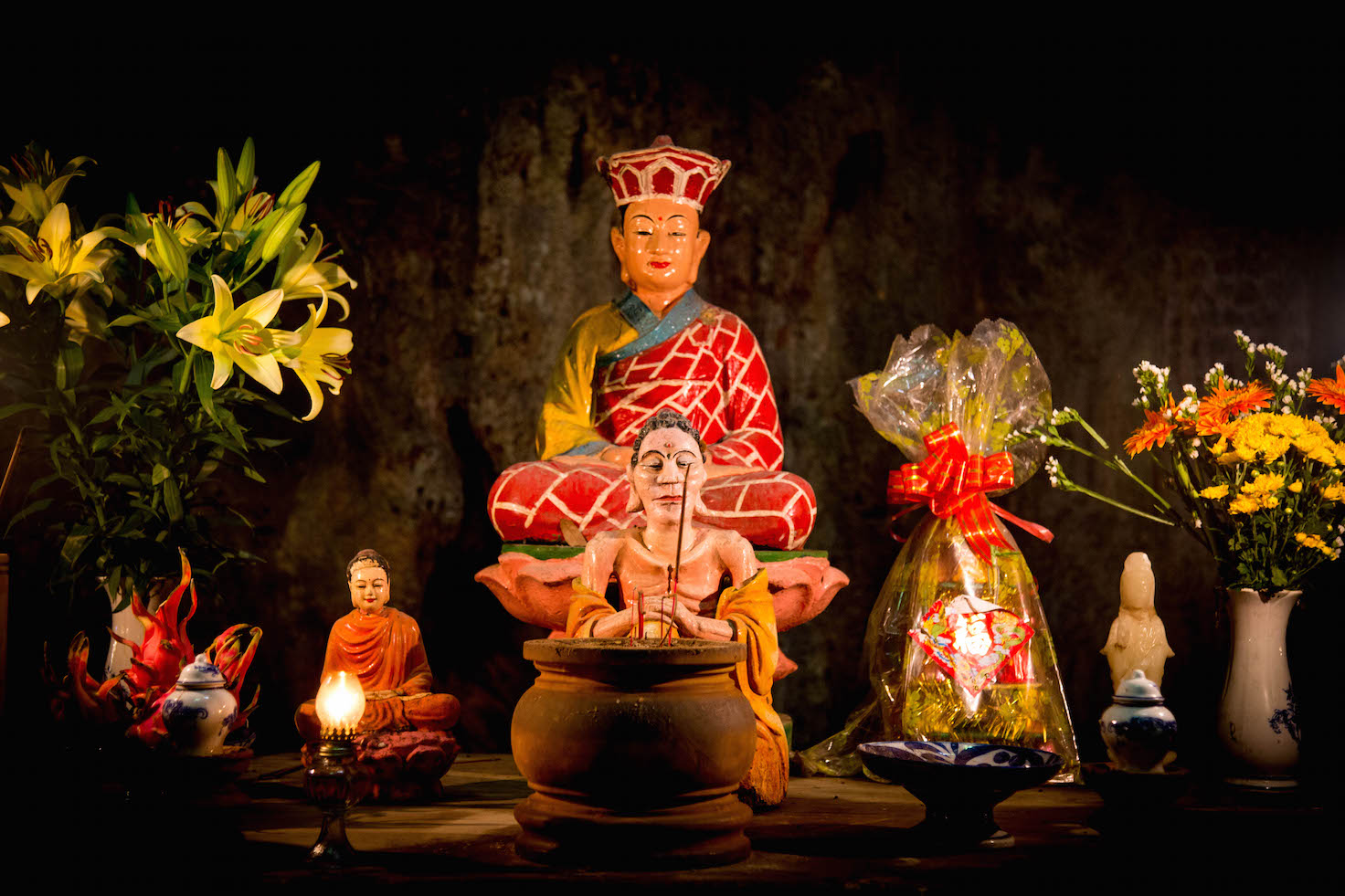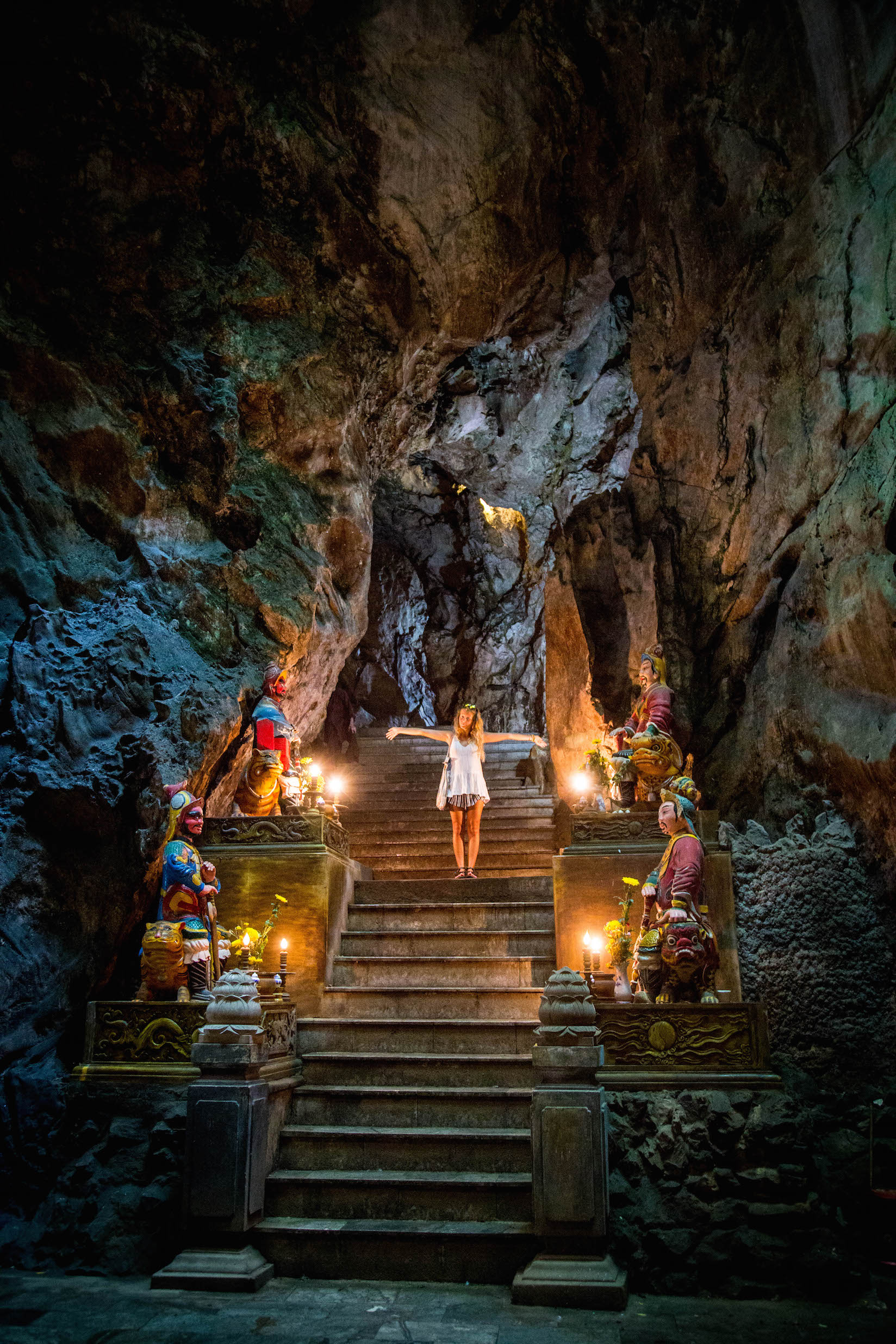 Beside that point of interest. There was the Cham Museum, Da Nang Cathedral, Han Market and the Cao Dai Temple left to see. Since after being traveling for almost one month and a half we were overloaded of museums, temples, and markets. Therefore, we resolved to hit the center of Da Nang and look for some action.
There are 6 different bridges to cross the Han River. The most spectacular one is definitely the Dragon Bridge which measures 666 meters. Making it the longest one in Vietnam! It shapes show a golden dragon, which for locals symbolize power, nobility, and good fortune.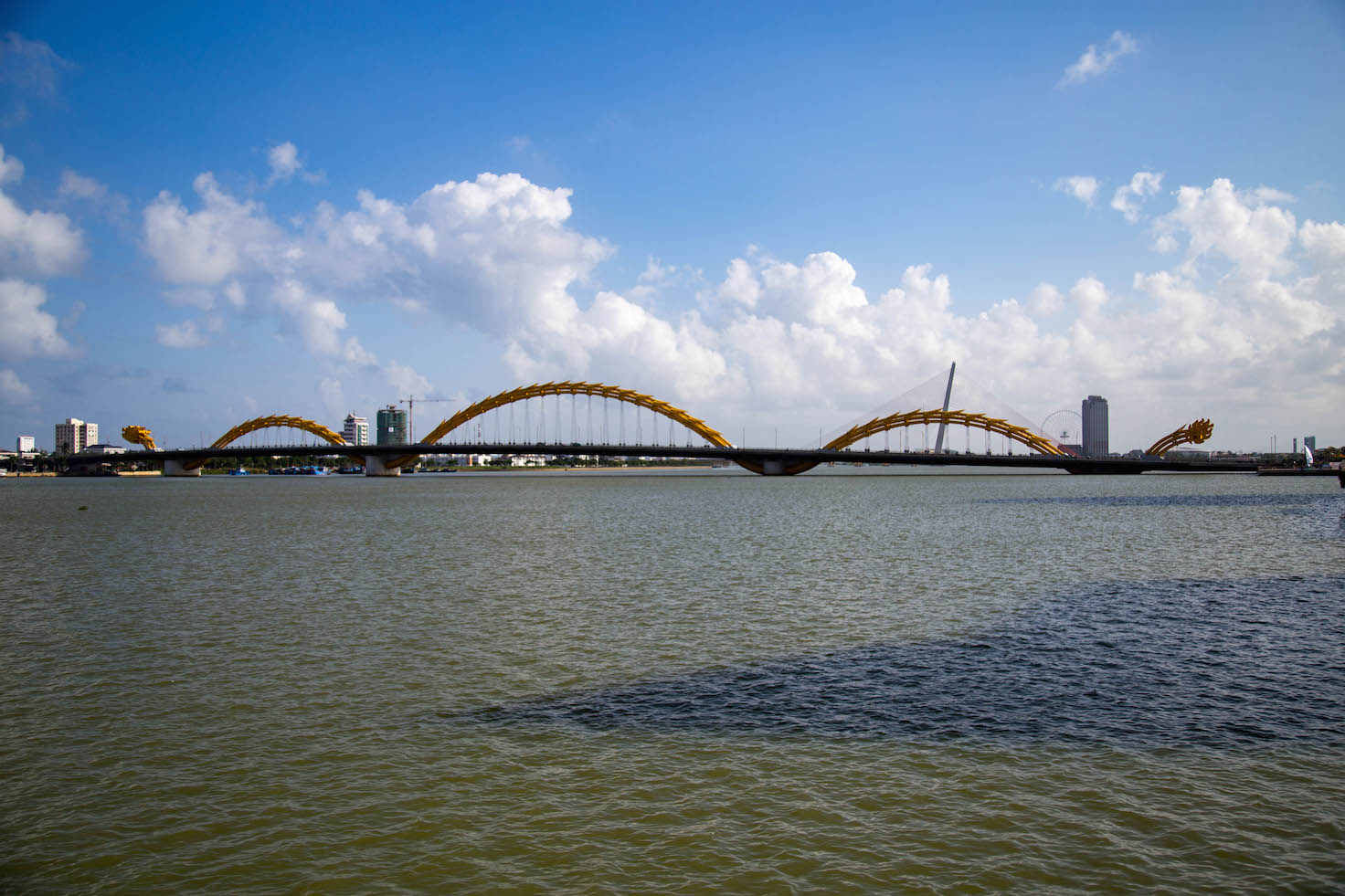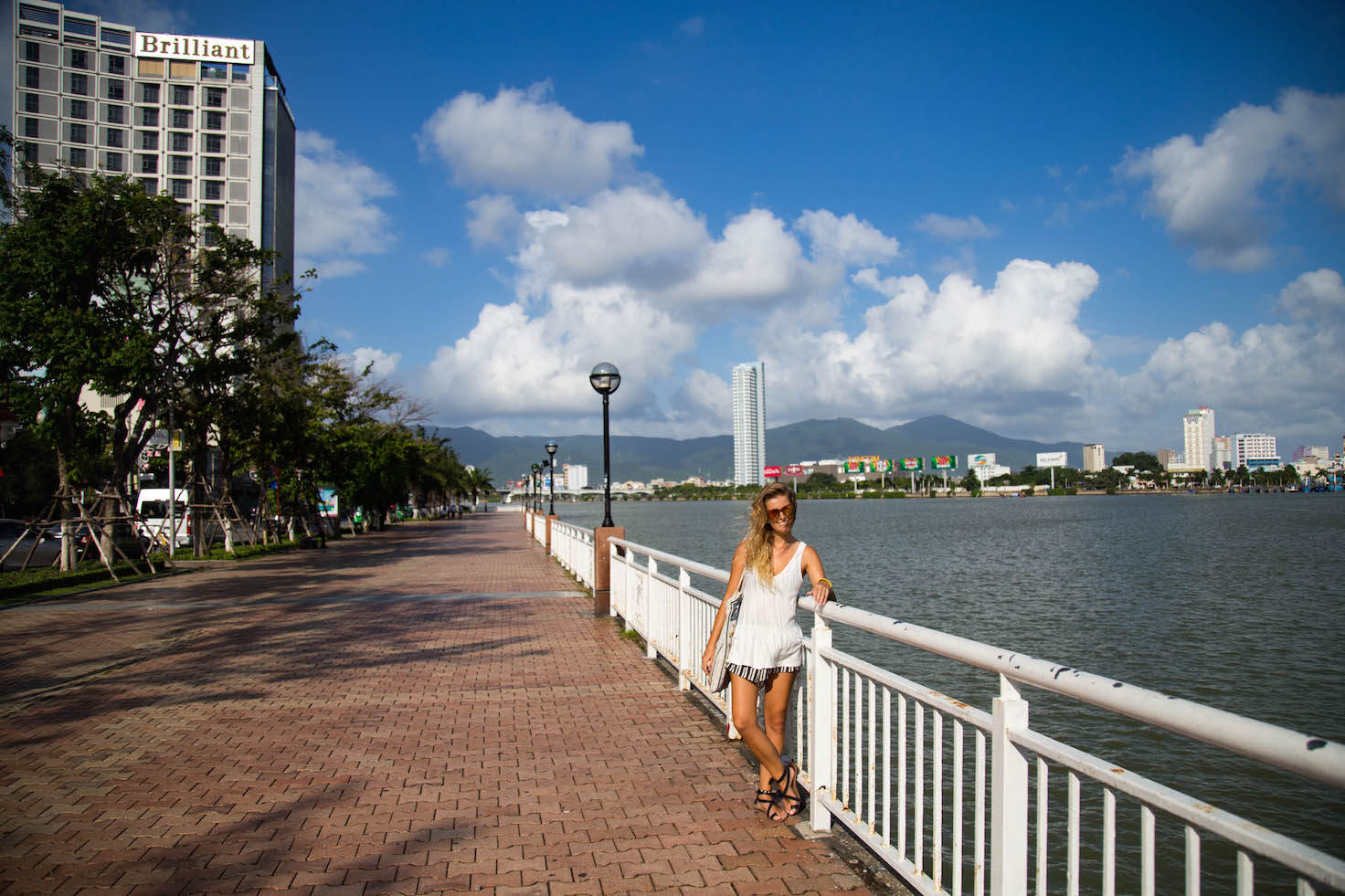 On the other side of the bridge. There was a lot of cool bars, restaurants, buildings from the hi-tech sector and some remnants of the American War. Development is quite visible in Da Nang and is quickly becoming the silicon valley of Vietnam.
A bit tired of eating Pho Ga everyday. We would always end up having diner in the city center of Da Nang eating Japanese food and drinking Tiger beer at  Dasushi restaurant.
The time to go had finally came.
As scheduled, we were ready to catch our flight to the last destination of Vietnam, Hanoi. Taxiii!!
The appointment with uncle Ho was about to happen.