The Most Instagrammable Cafes & Restaurants in Bali
When it comes to Instagram chic dining, Bali is the place! This Indonesian island has become the hottest Asian region in the restaurant and café scene!
From healthy smoothie bowls, yummiest vegan cuisine to fine dining restaurants, Bali has a place for everyone! And the best is that it's not only delicious, but also insta – worthy!
Here is a round up of the most instagrammable cafes & restaurants we visited in Canggu & Seminyak.
1. Coffe Cartel
Super cute beetroot lattes that make any and every meal Instagram ready. All the dishes from Coffe Cartel look like a piece of art and the pinky wall outside deserves the 1st position on our list.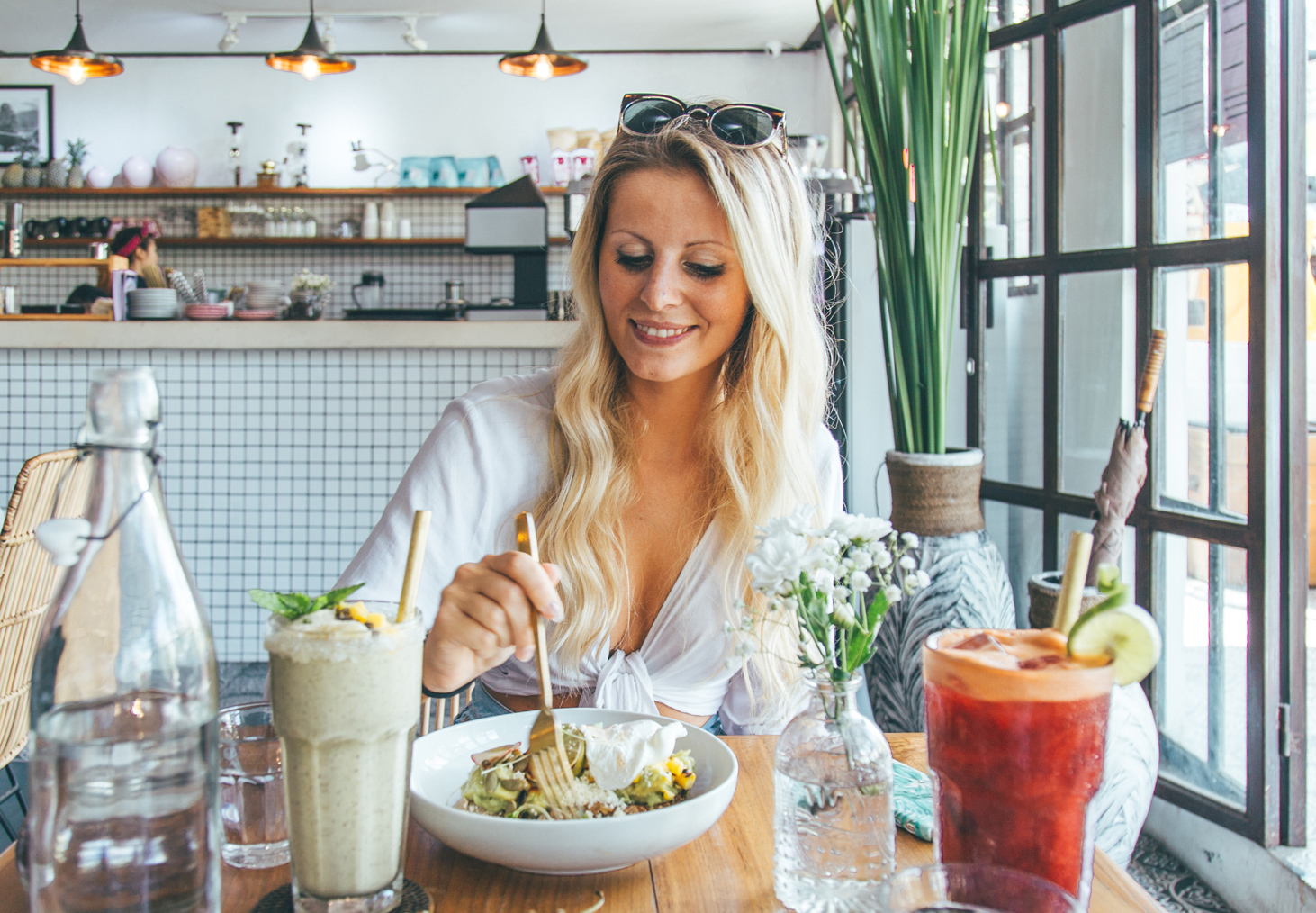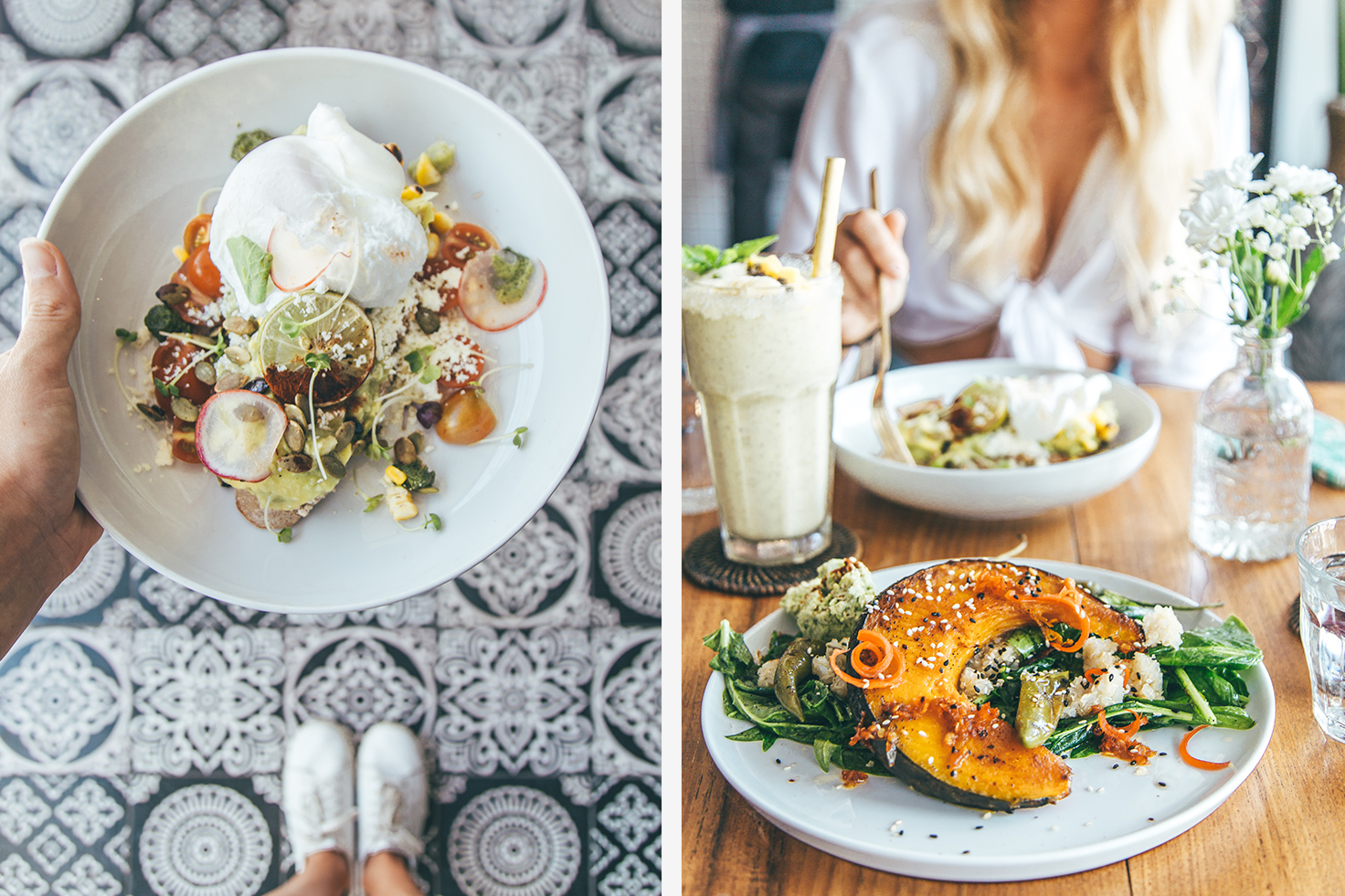 Location: Seminyak
Hours: Open everyday 7:00AM-6:00PM
2. Copenhagen
Nordic-inspired breakfast & lunch near to the Echo beach. At Copenhagen, you get to choose a selection of different samplers to make up your breakfast or brunch tasting tray. Dragon bowl, cinnamon buns, scrambled eggs, guacamole & toasts are only a few options to choose from.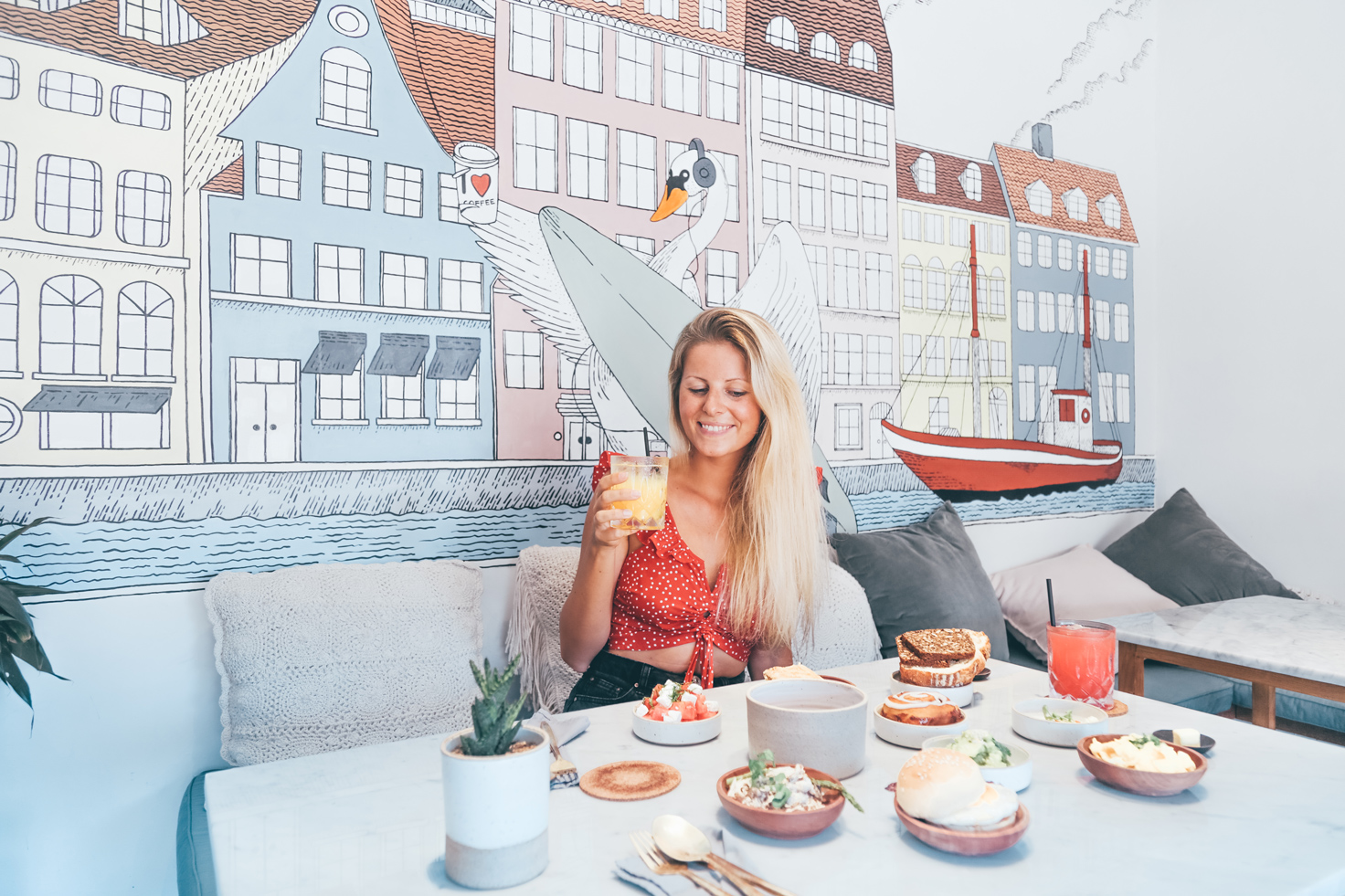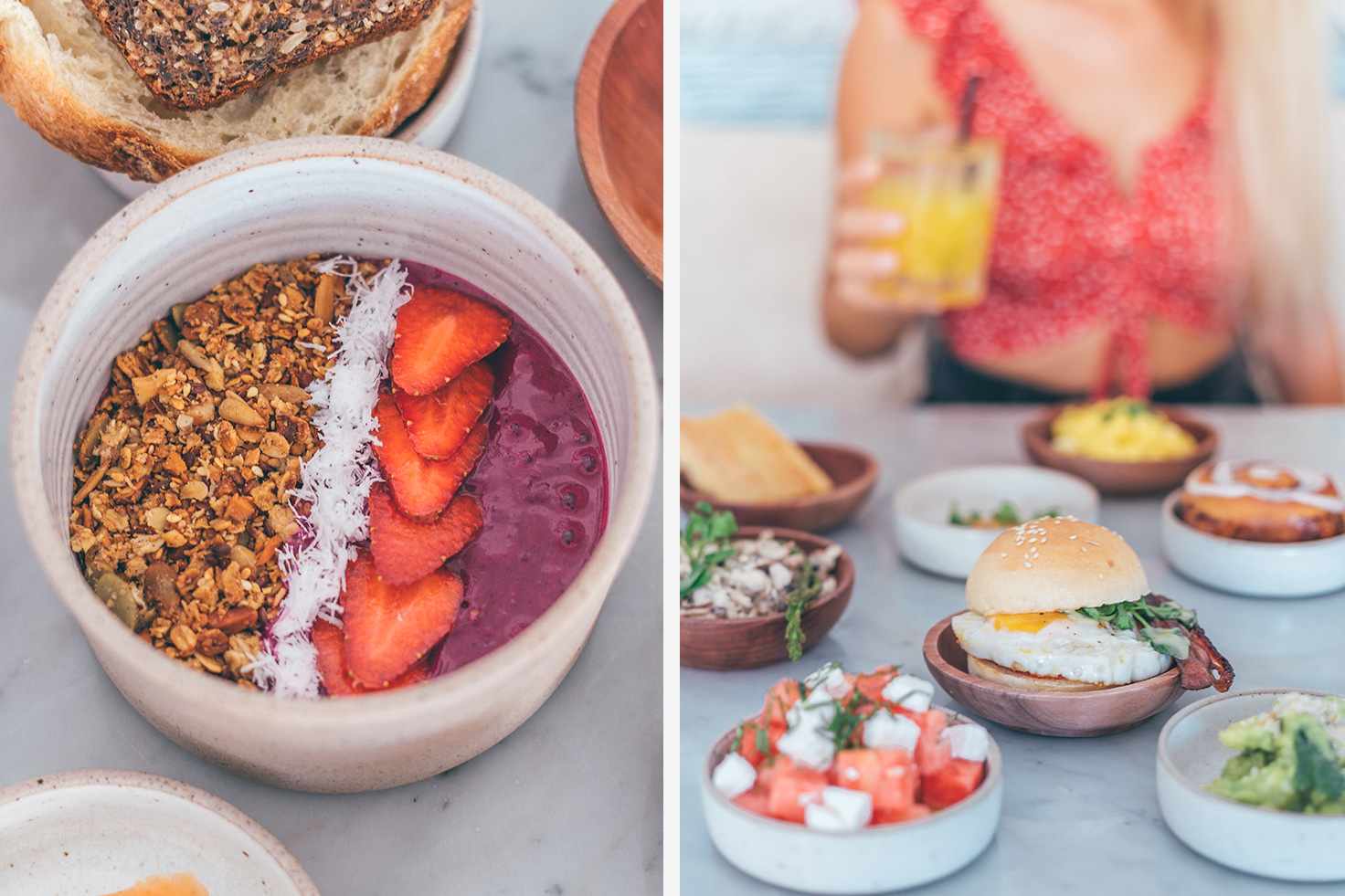 Location: Canggu
Hours: Open everyday 7:00AM-5:00PM
3. Matcha Cafe
It's fresh, it's green, it's organic and we love it so matcha! Matcha pancakes, matcha buns and even matcha gnocchi! If you like Japanese green tea – Matcha Cafe should be definitely on your list of instagrammable places to visit.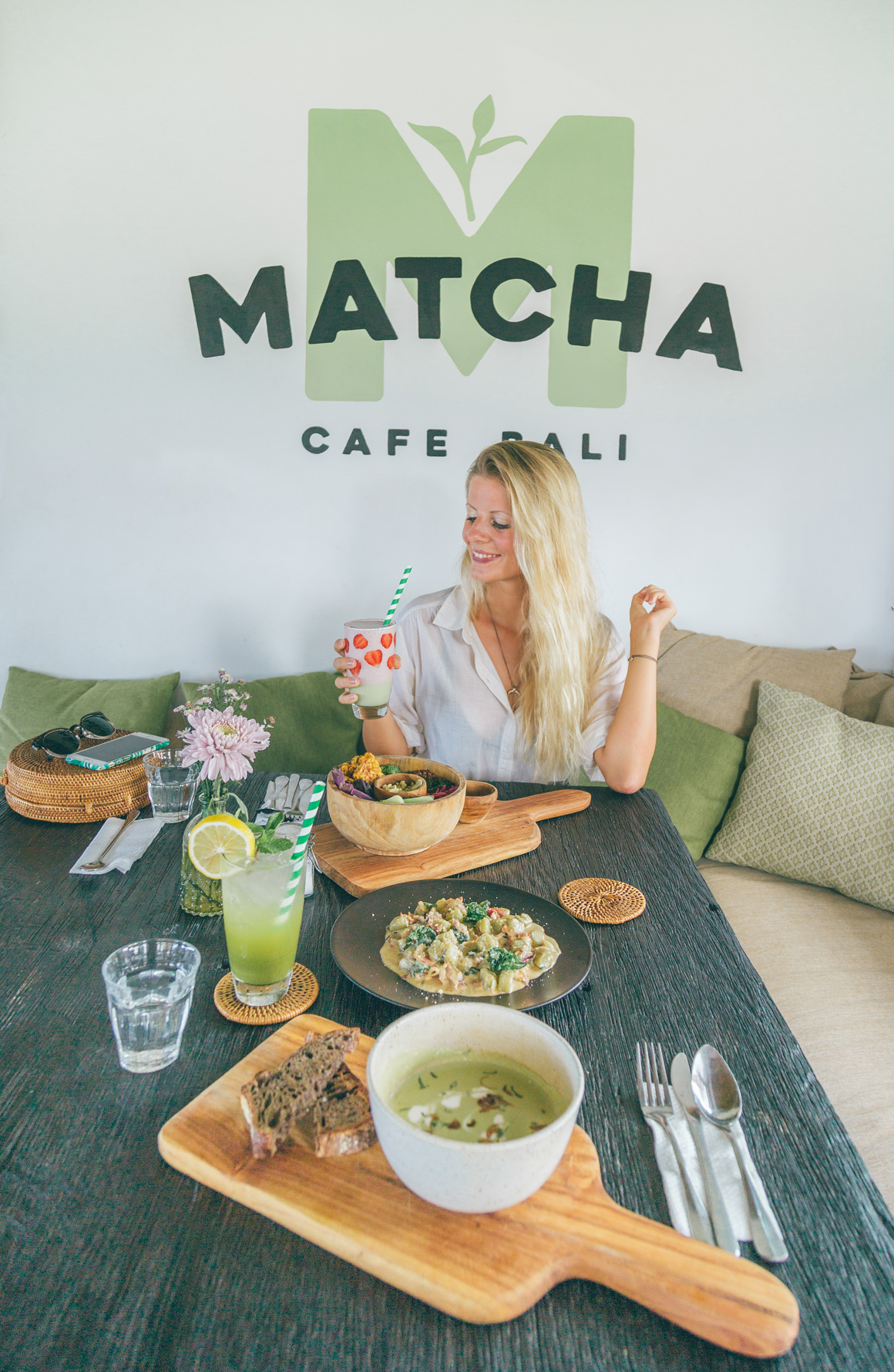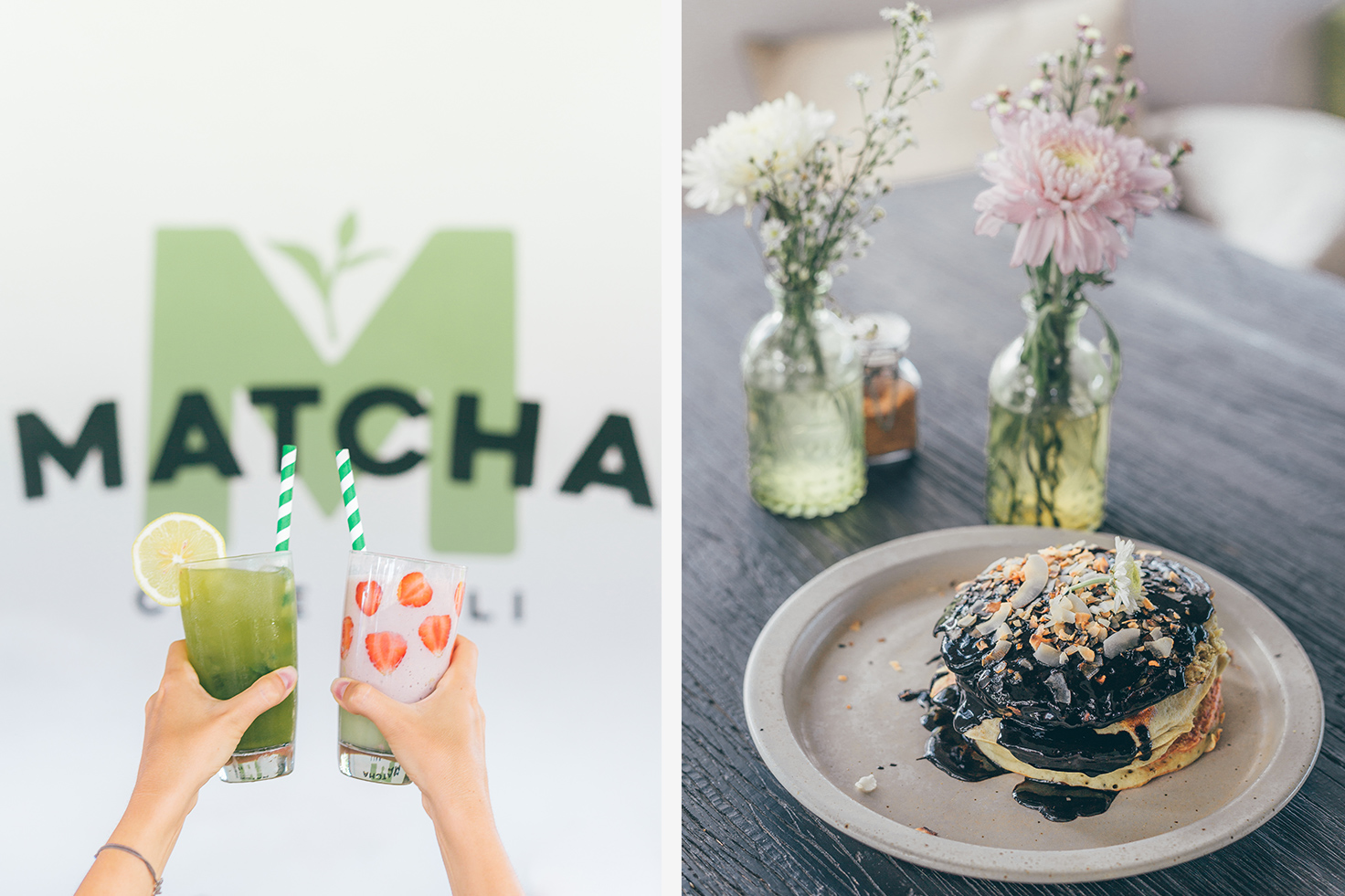 Location: Canggu
Hours: Open everyday 7:30AM-7:00PM
4. Nude
Half-raw delicious food near to Berawa beach. Nude serves some fabulous veggies, great smoothies, and fabulous coffee.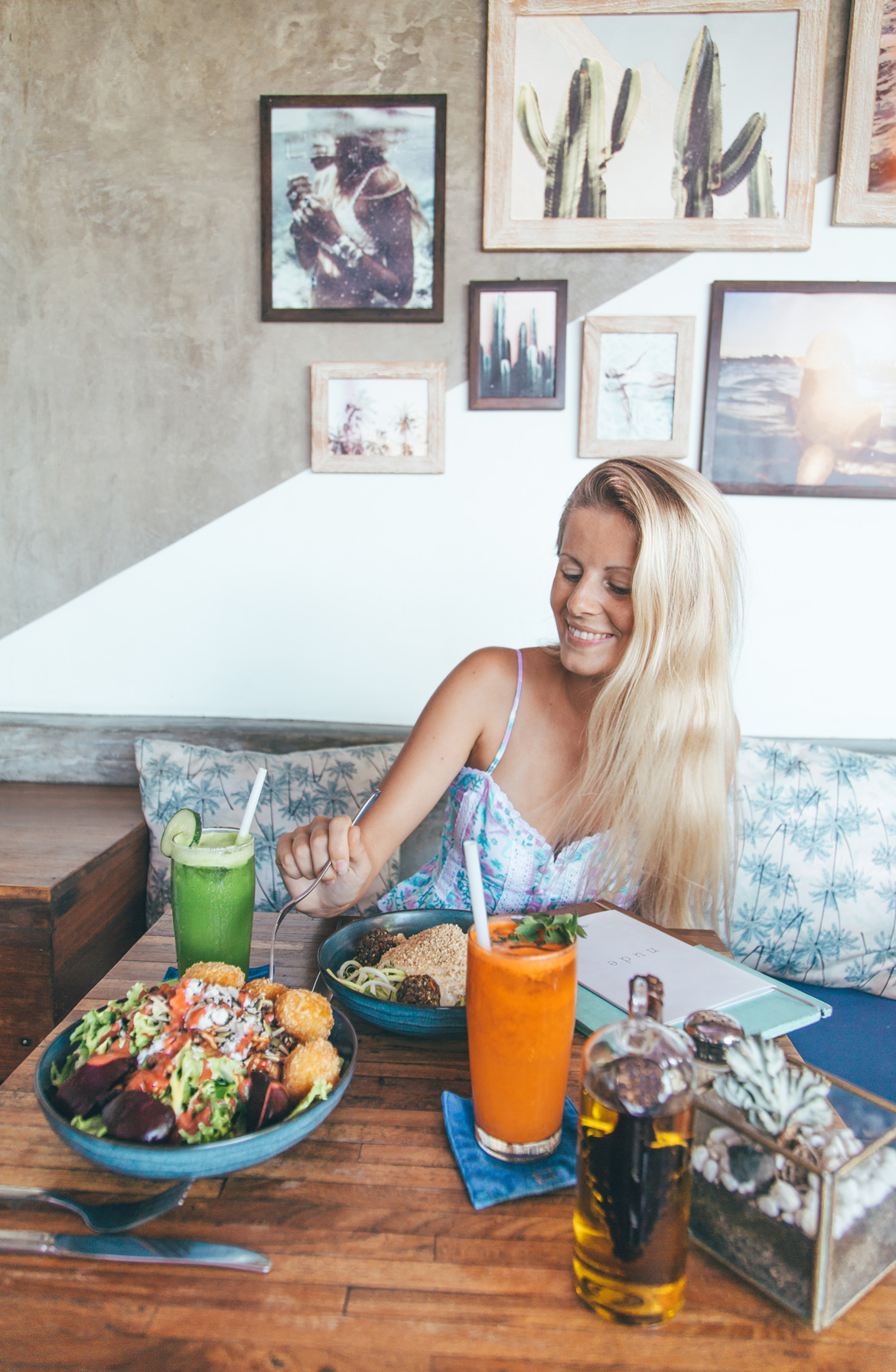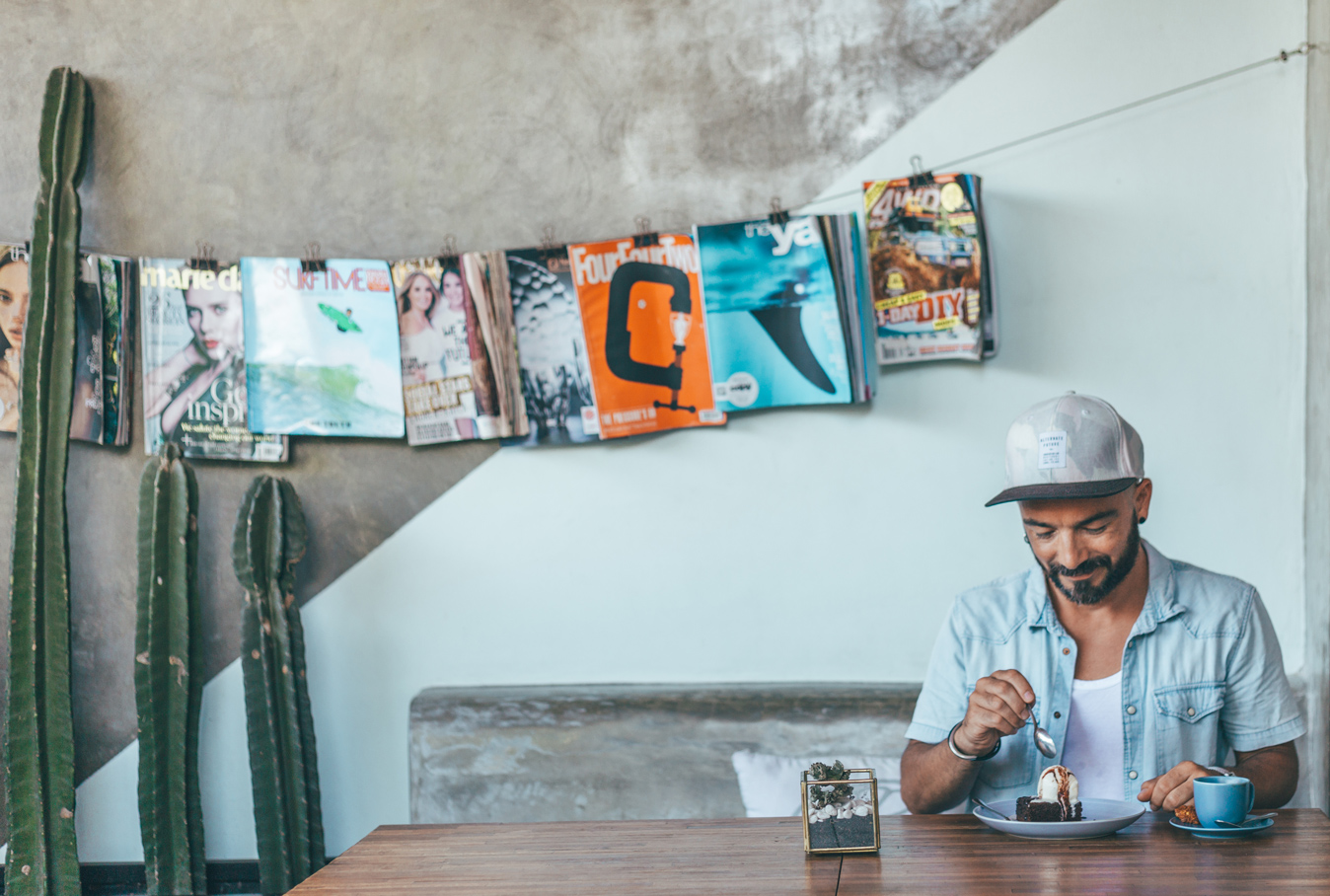 Location: Canggu
Hours: Open everyday 7:00AM-10:00PM
5. Mad Pops
Natural artisan funky popsicles and ice cream – and extremely photogenic neon sign "Ice Ice Baby" or "you're cold as ice". A must try when in Bali! Mad Pops is a must when you are visiting Bali. We are sure you want to have it on your list of instagrammable places.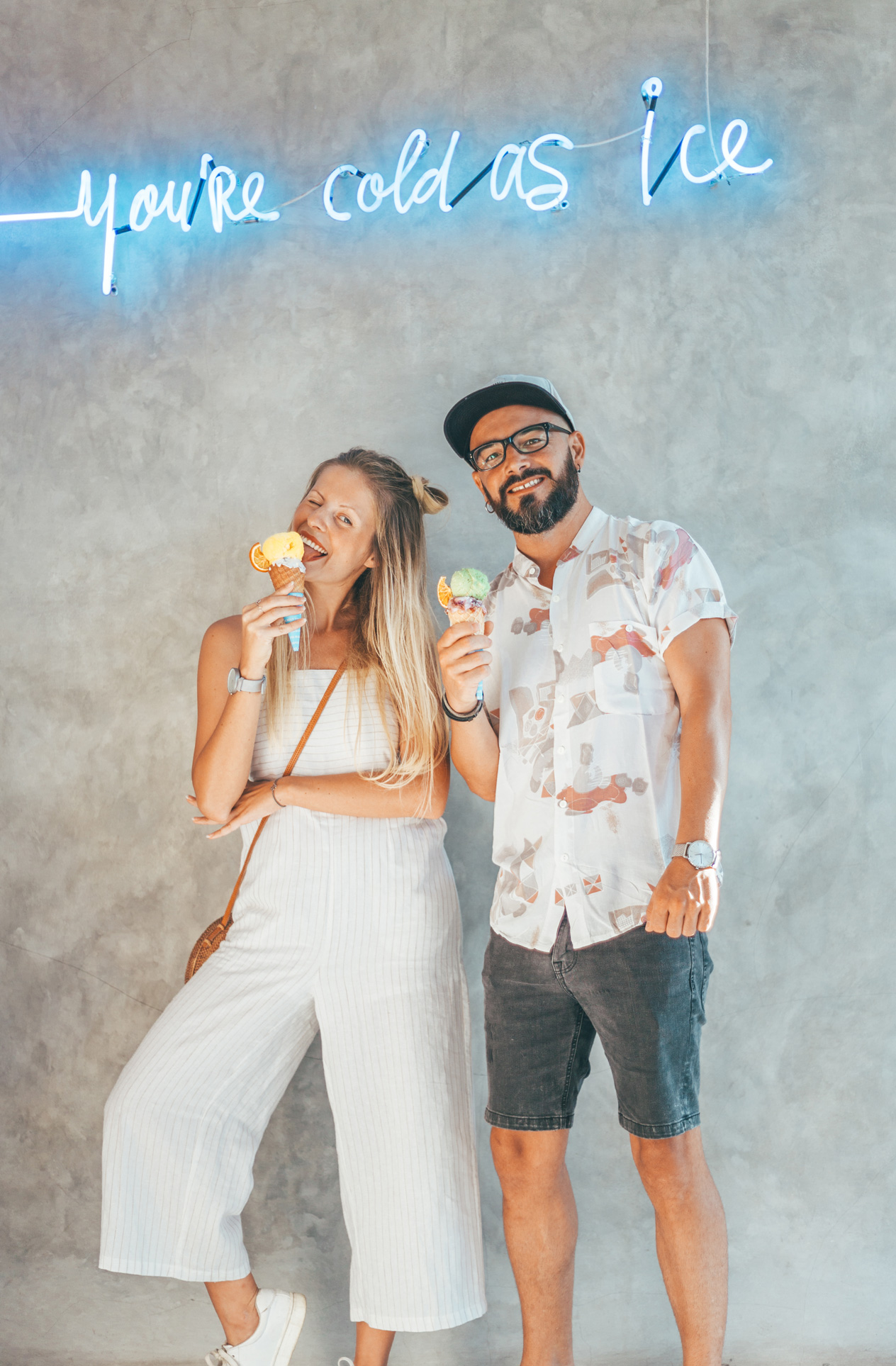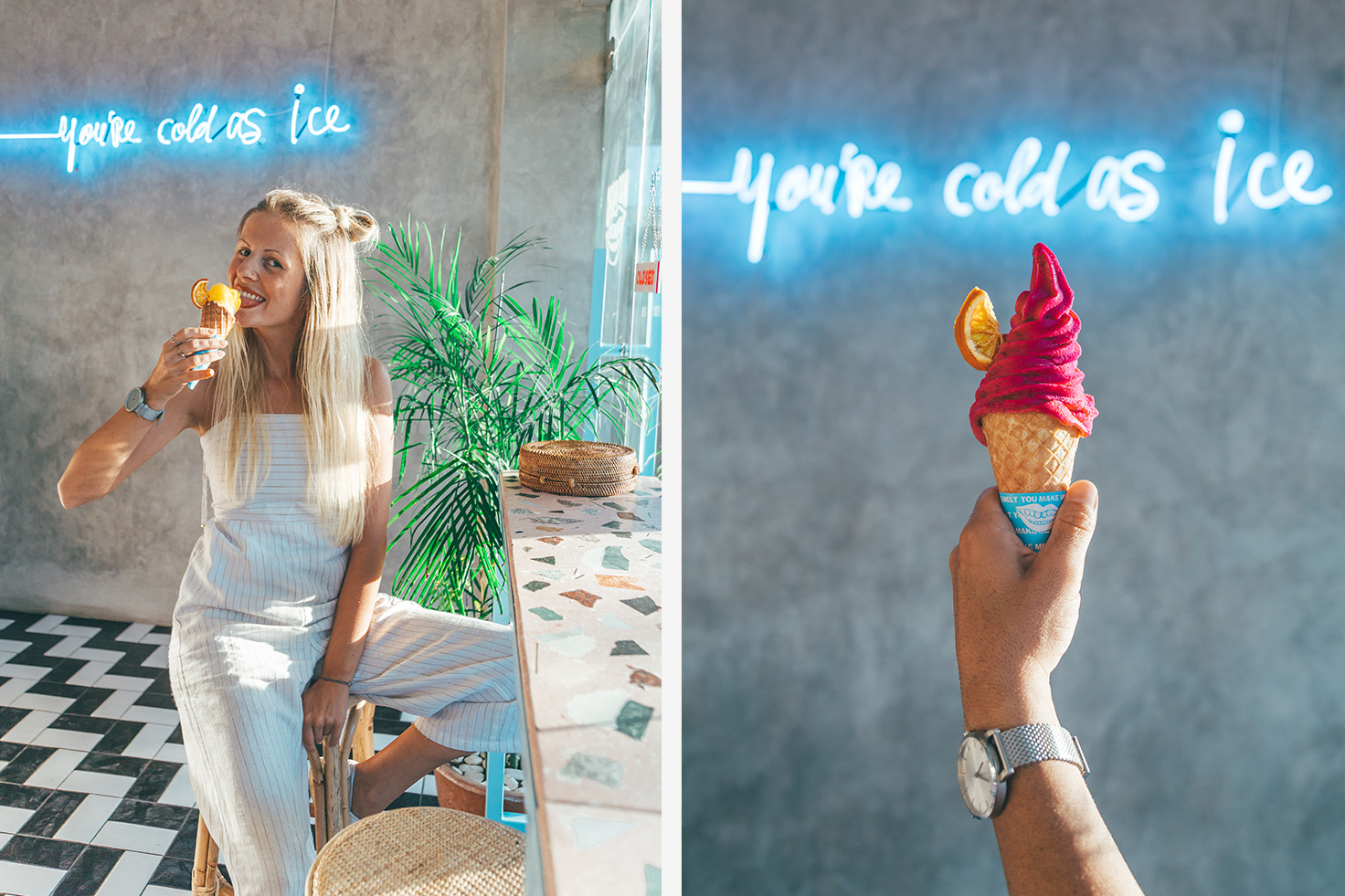 Location: Canggu
Hours: Open everyday 11:00AM-10:00PM
6. Gypsy Kitchen & Bar
A cool urban venue next to Echo Beach. Gypsy Kitchen & Bar serves some of the tastiest brunch food and gorgeous dinner menu. Colorful brekkie & lunch plates In a heart of Canggu.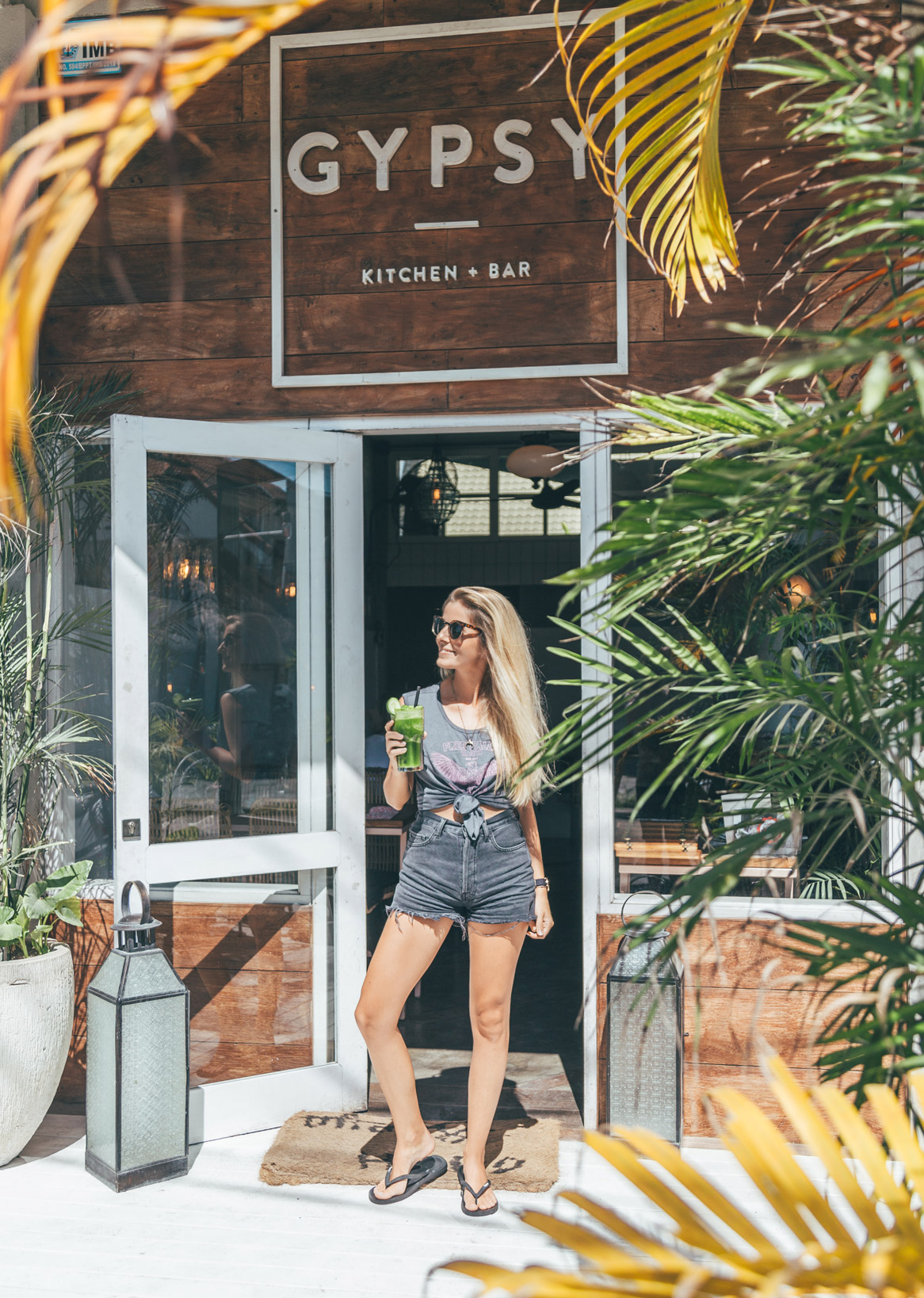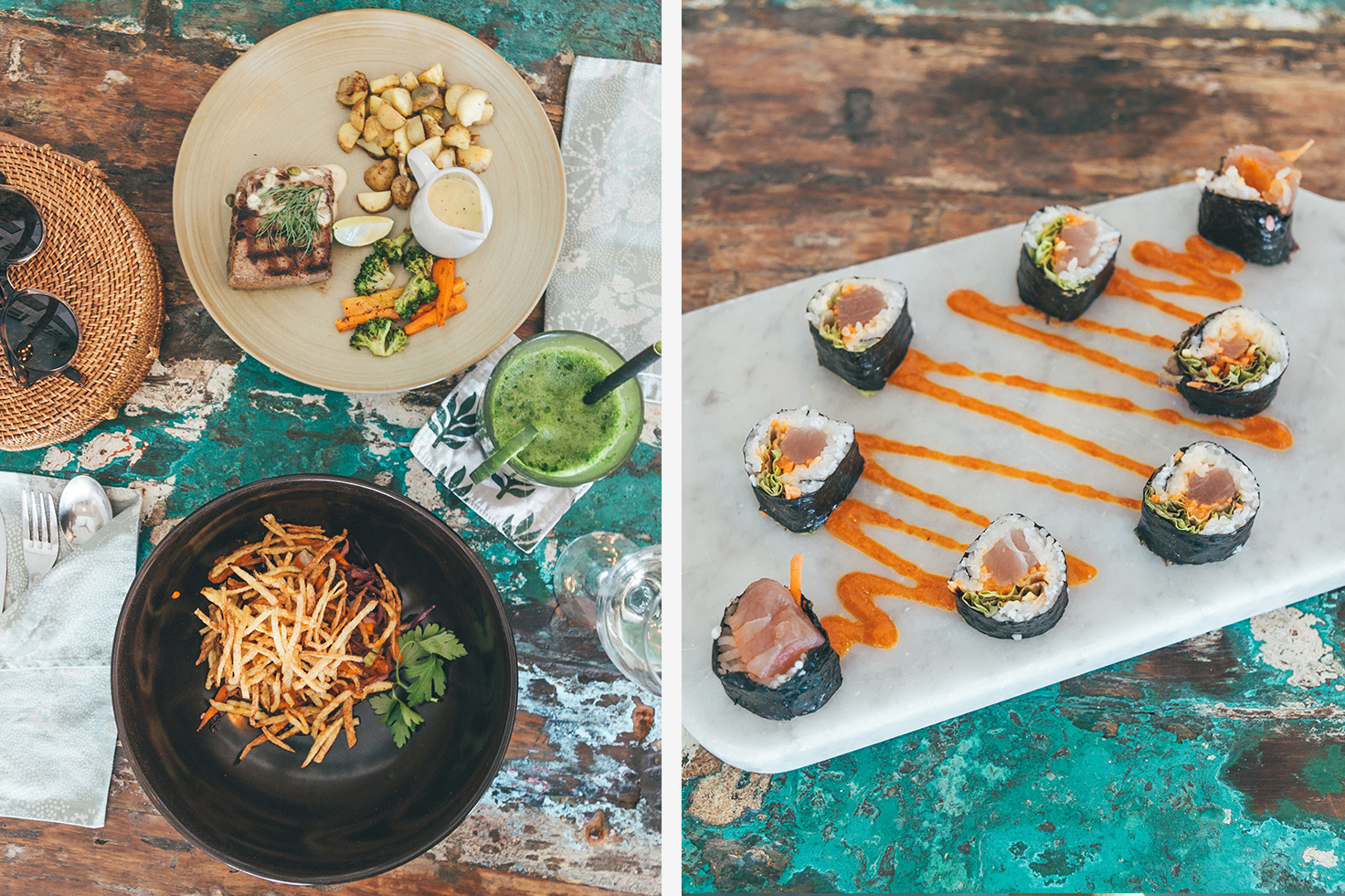 Location: Canggu
Hours: Open everyday 11:00AM-12:00PM
7. Cabina Bali
From great music to an amazing ambiance, this spot is absolutely one of the must-see restaurants on the island. If you're looking for a bar with a pool, plain pink walls and extra blue tones in your Instagram feed, Cabina Bali is the place to be and set up your camera.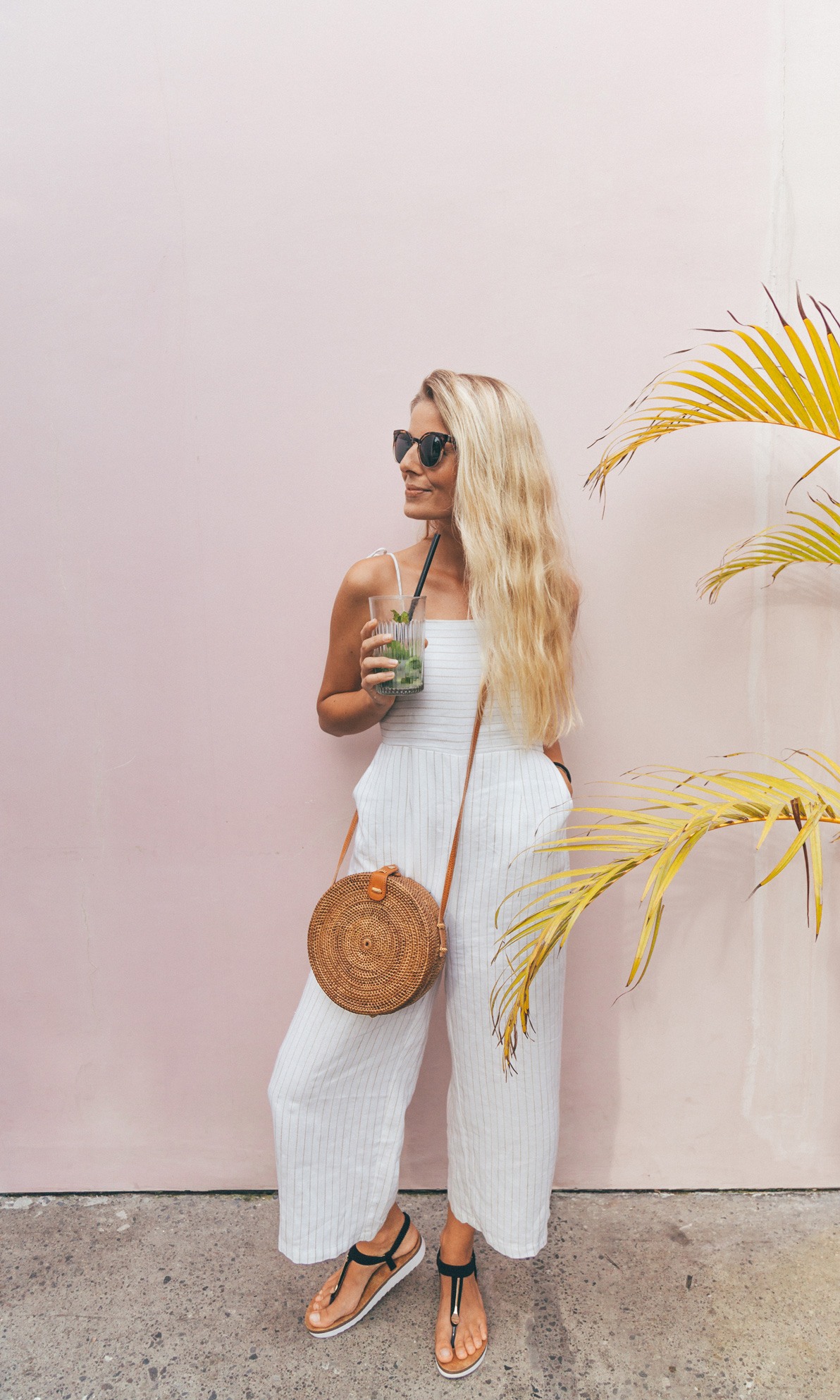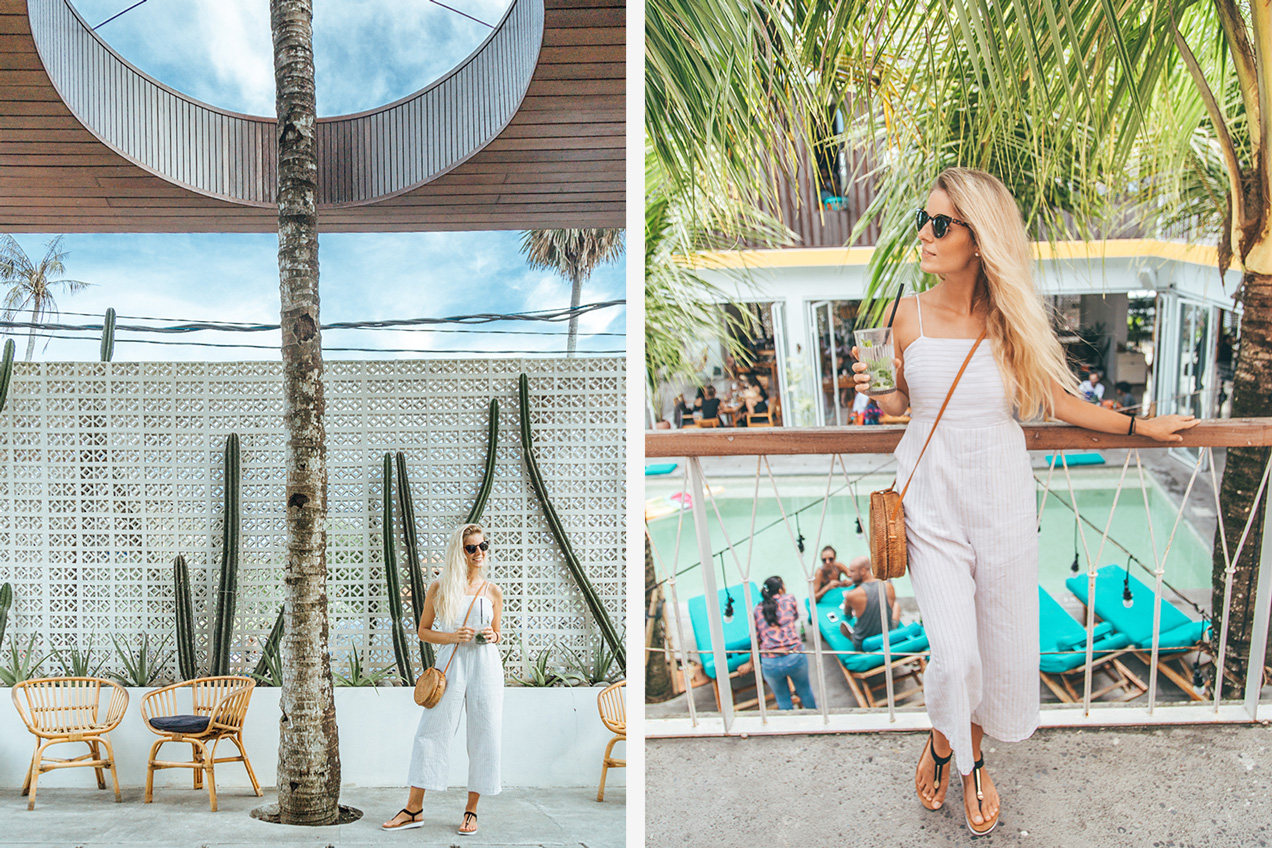 Location: Seminyak
Hours: Open everyday 8:00AM-7:00PM
8. Clean Canteen
Clean Canteen is bringing to the streets of Bali a menu completely packed with lip-smacking spices of Asia and western classics. Their main goal is to bring every one of every diet to one table. Whether you're vegetarian by belief, vegan by choice, or allergic to some of the most amazing ingredients yet still want to enjoy food, they make it happen.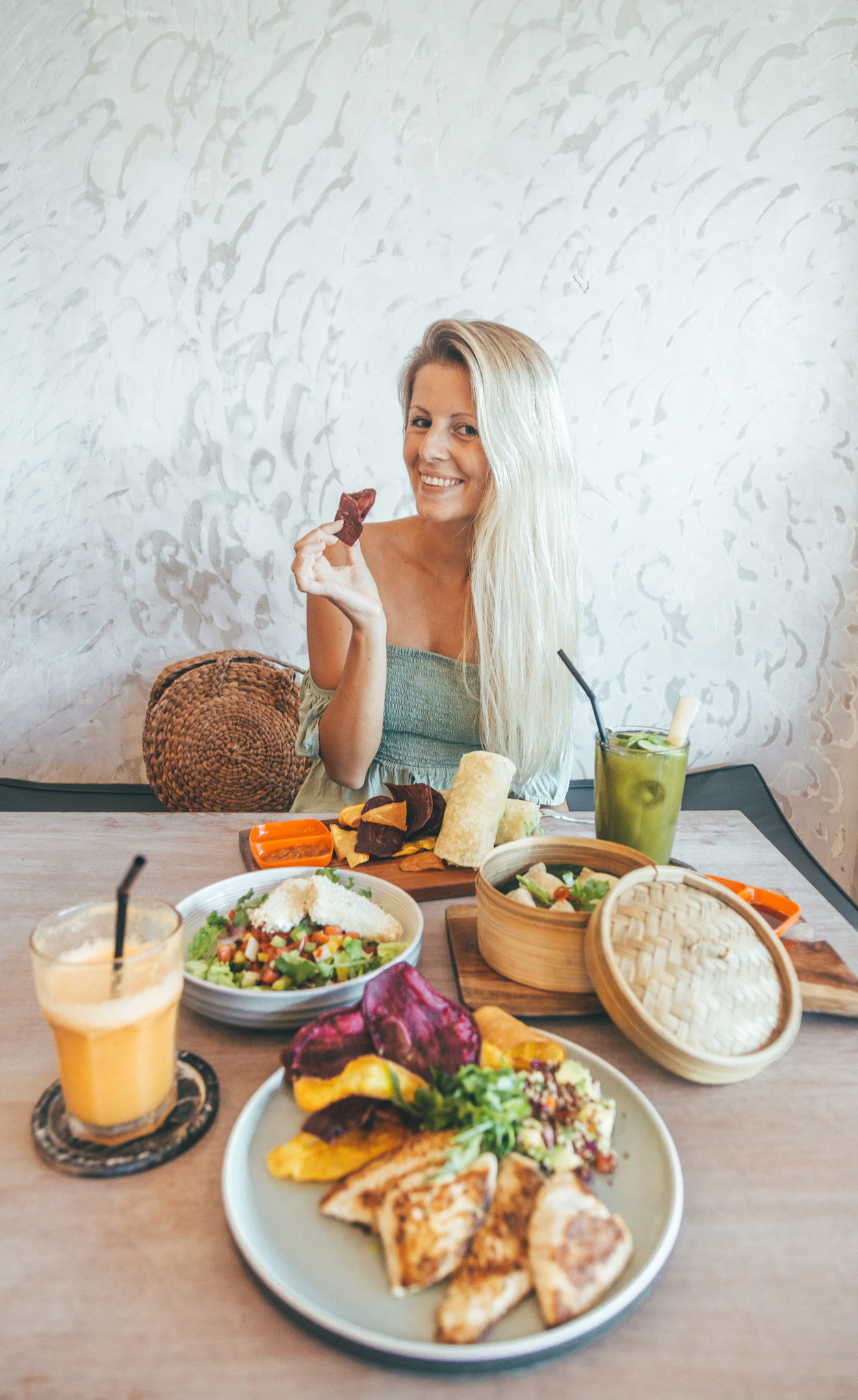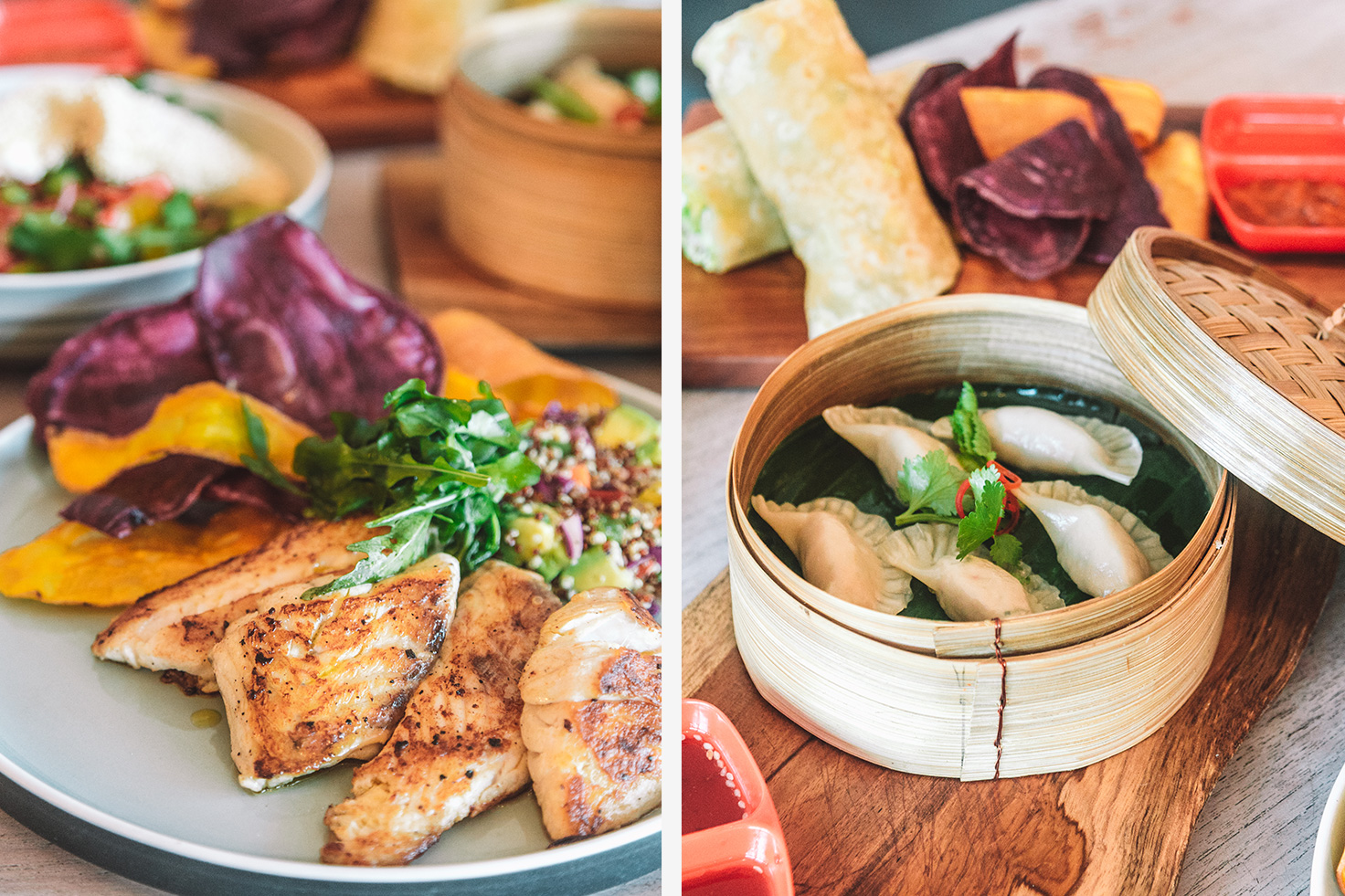 Location: Seminyak
Hours: Open everyday 8:00AM-12:00PM
9. The Lawn
Where is the most instagramable sunset in Bali? Well… Welcome to The Lawn!!! Let us say this beach lounge club can be the place you were looking for. Here you will take that sunset shot you always wanted! Cute umbrellas, cozy bulb lights, and pinky skies reflected on the Indian Ocean make its magic.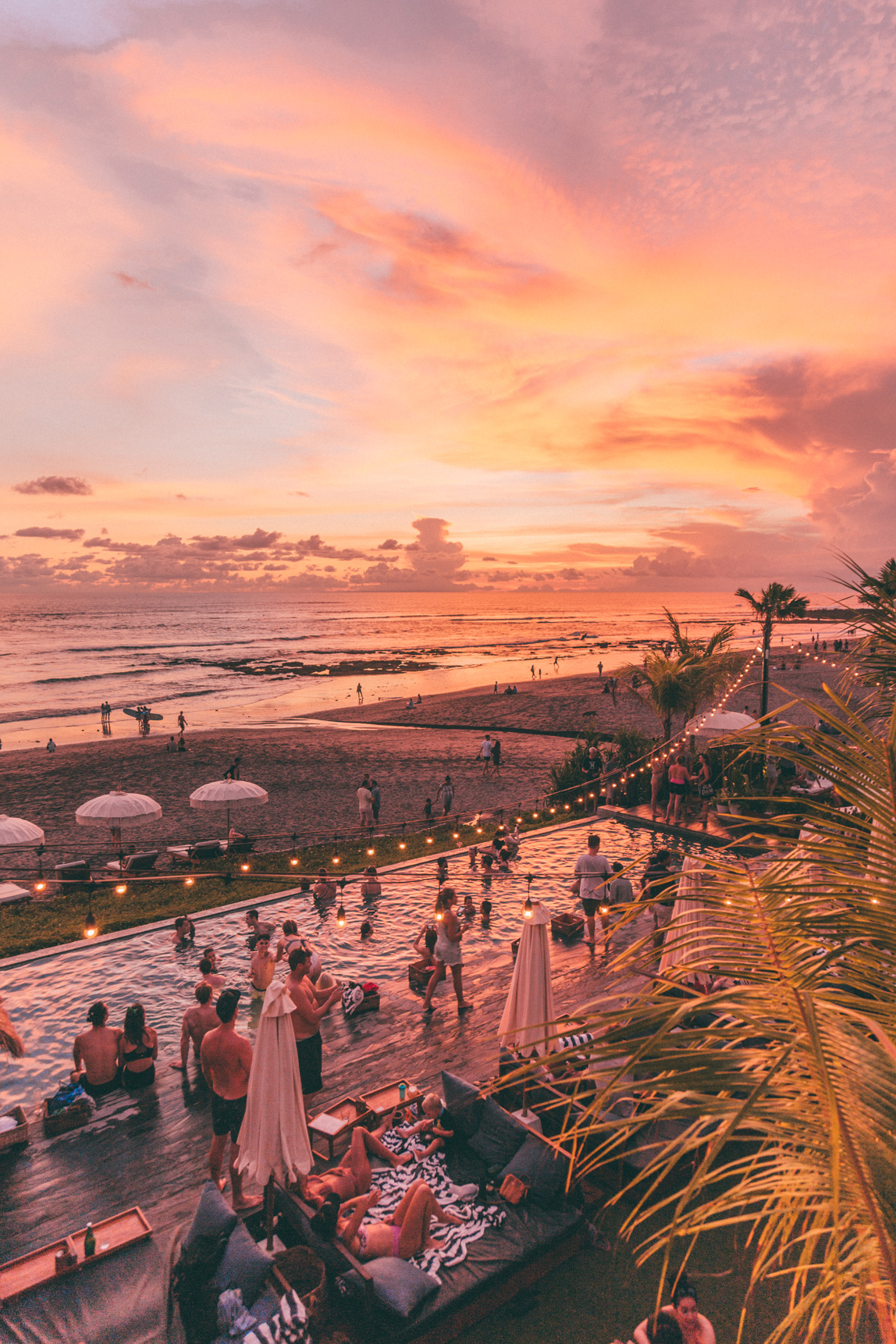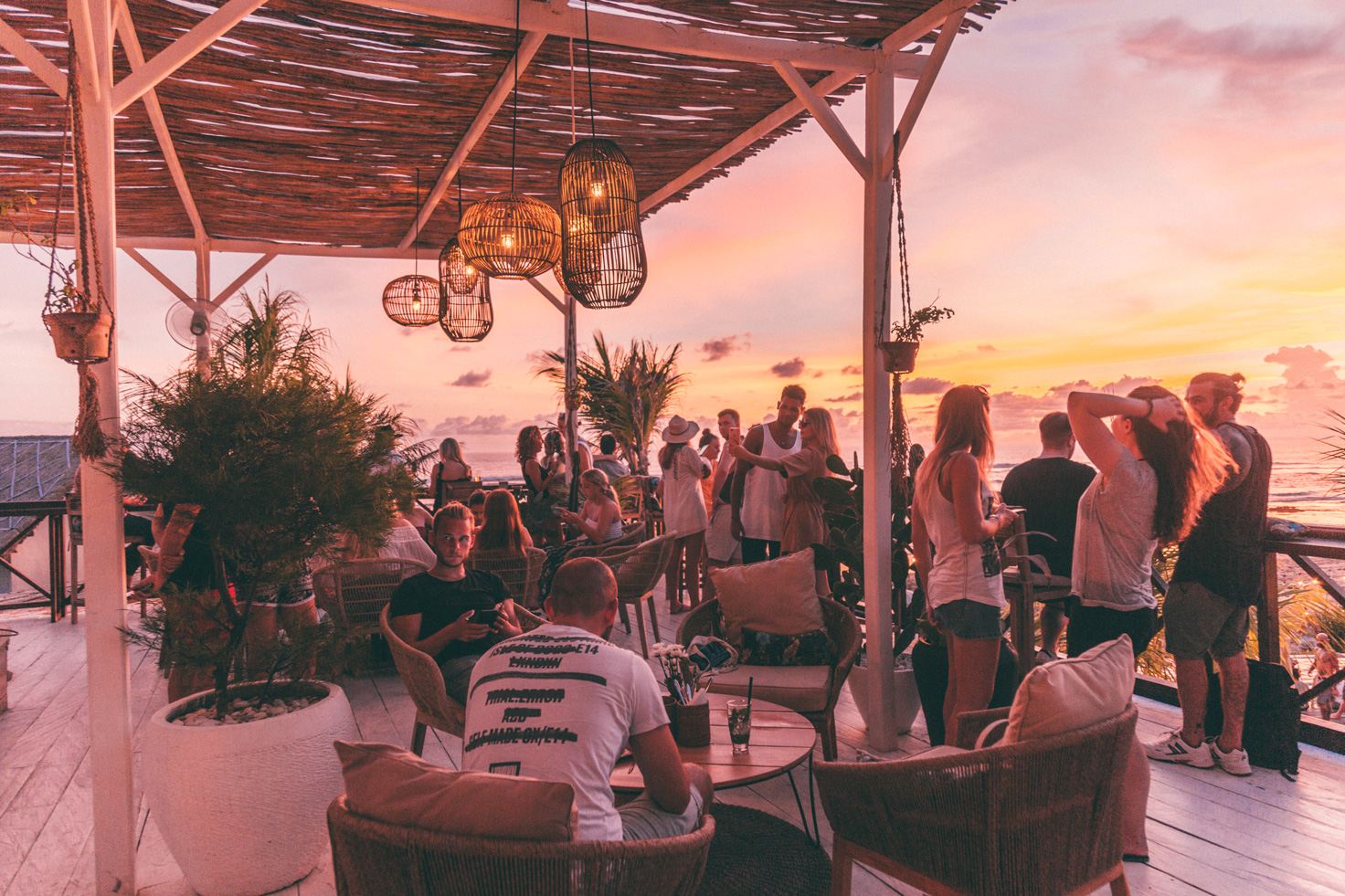 Location: Canggu
Hours: Open everyday 10:00AM-11:00PM
9. Bali Bowls
Are you looking for a quiet and cozy place to eat a delicious bowl with fresh Bali ingredients? Park your motorbike you just arrived! Bali Bowls is definitely the spot for you, in this instagrammable place you can find a good diversity of healthy bowls to eat as much as you can and maintain your Bali body.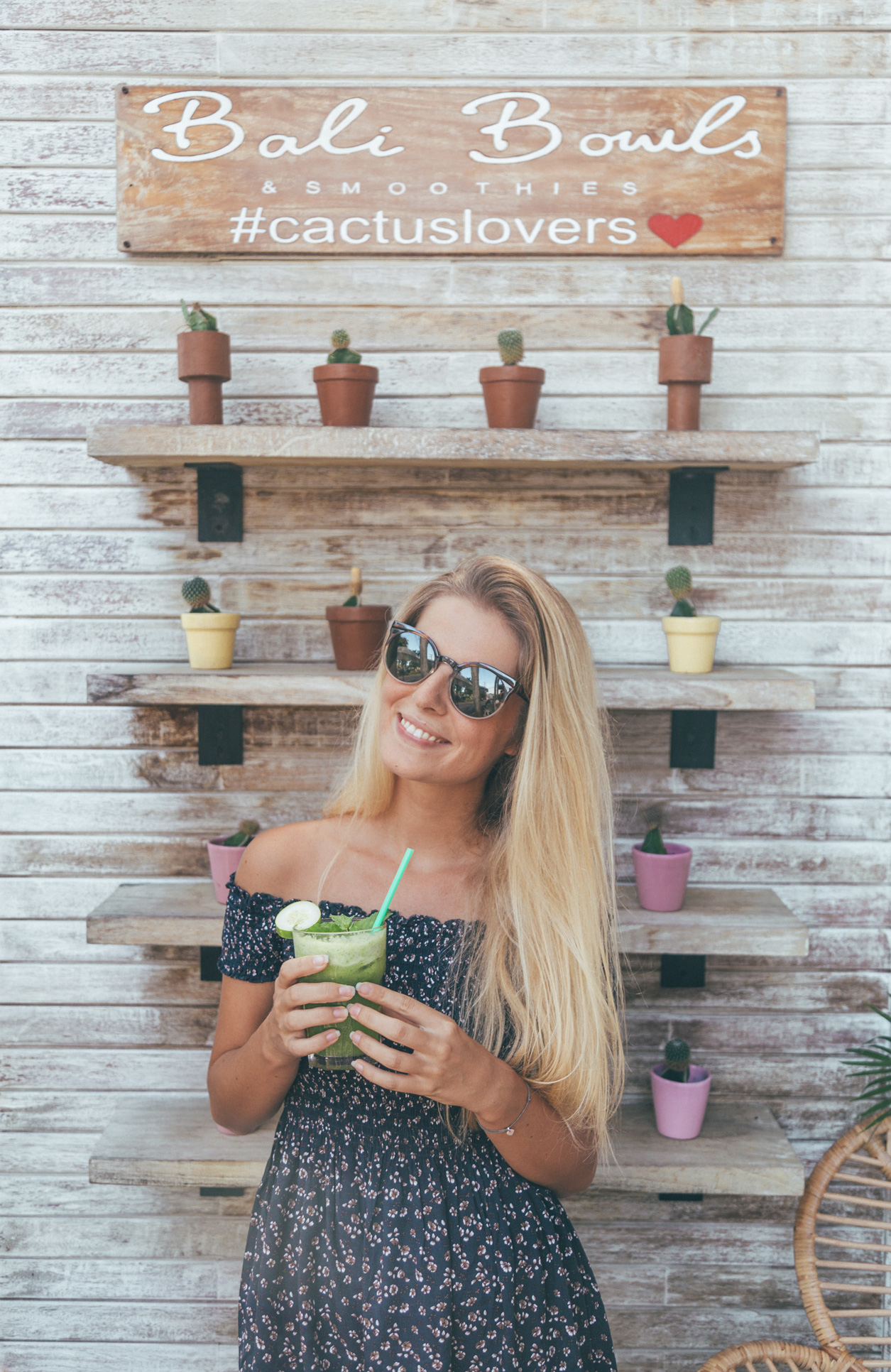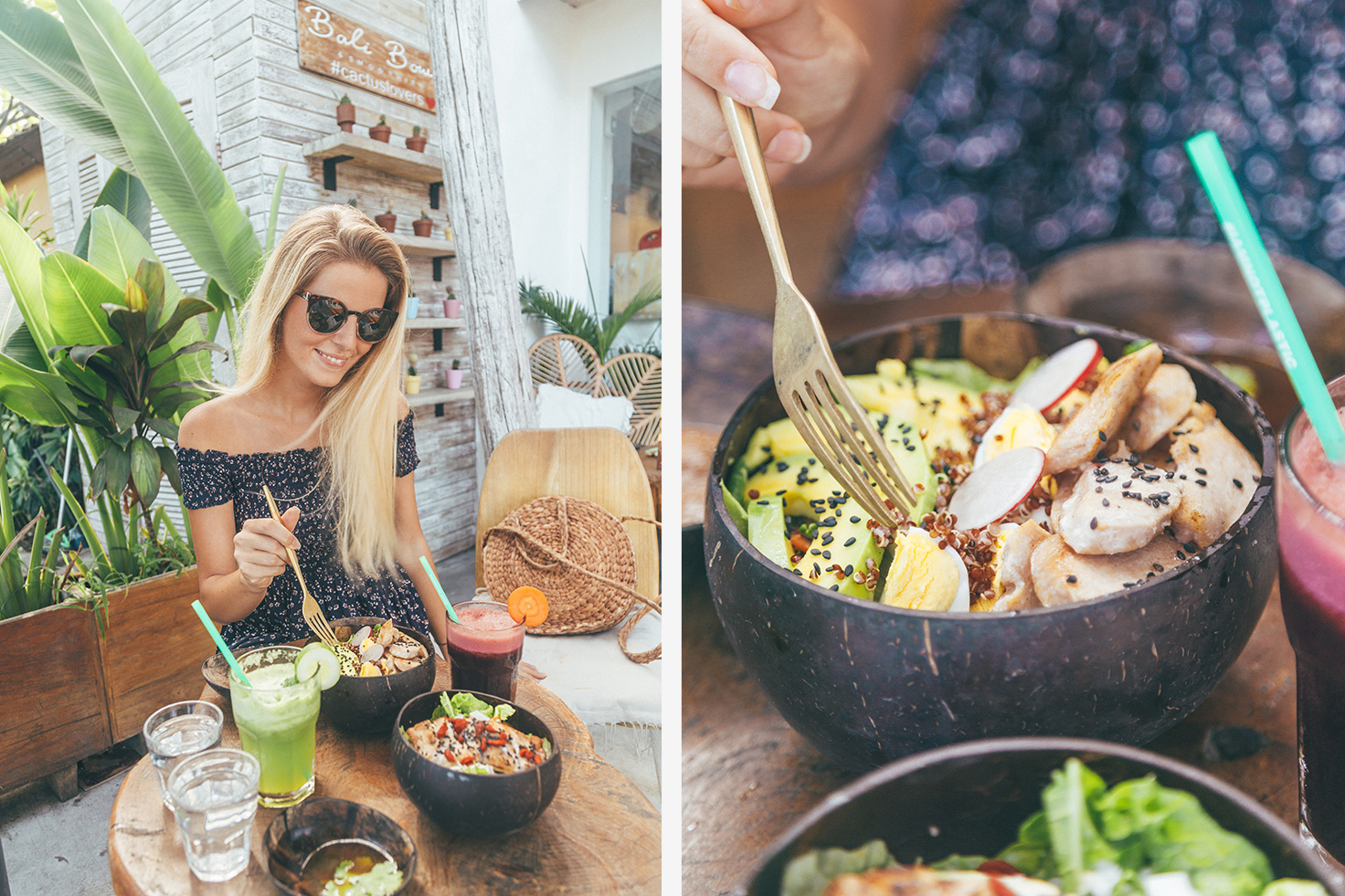 Location: Canggu
Hours: Open everyday 7:30AM-10:30PM
10. Cassava
Cassava Bali is more than a Cafe, it can be used has a co-working space, it has a pool and they even converted their rooftop into a permaculture garden! This place is driven by a passion for locally sourced, sustainable produce. If the products aren't local or they don't grow it, they won't serve it which conveniently means no wheat/gluten products on the menu! How cool is that?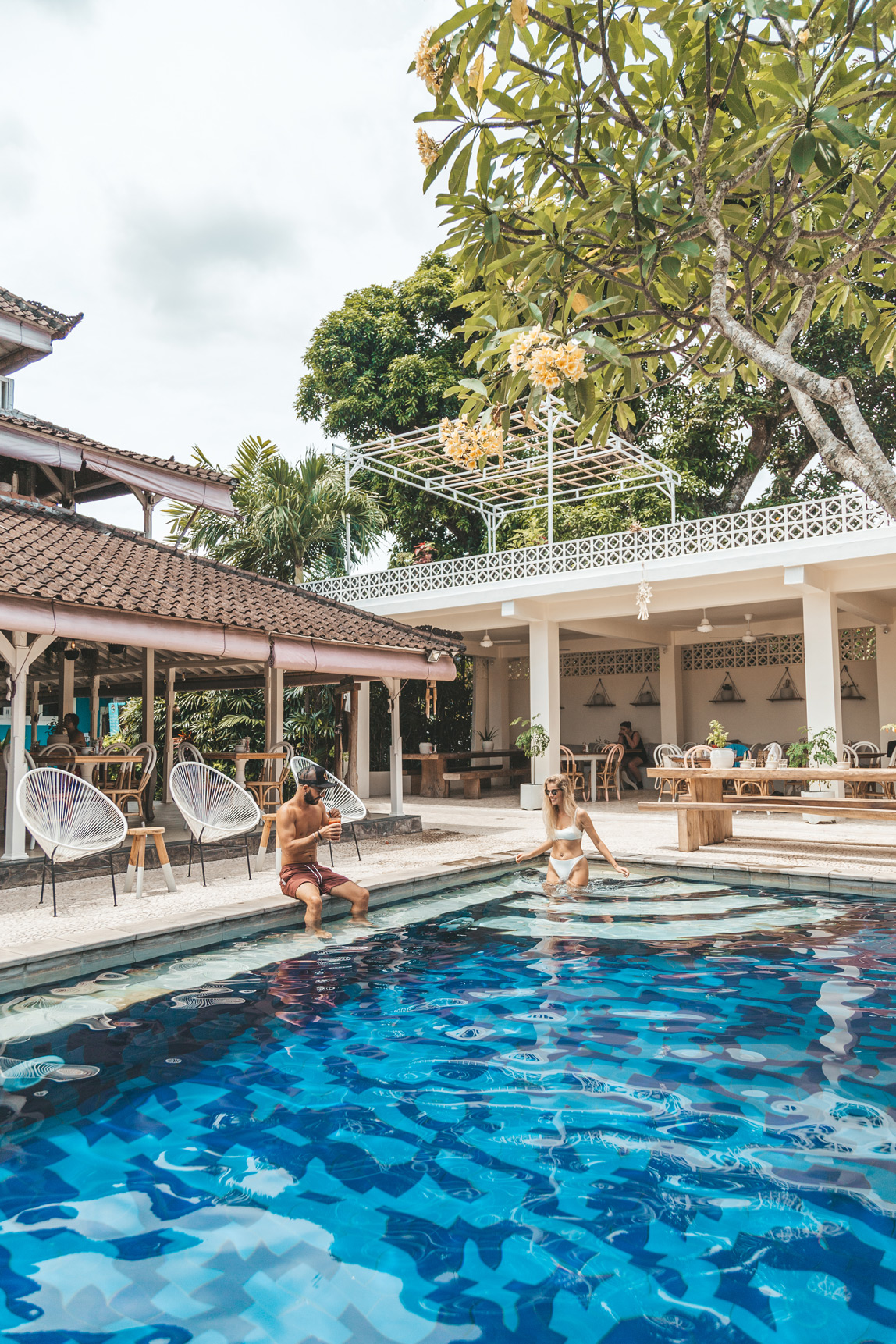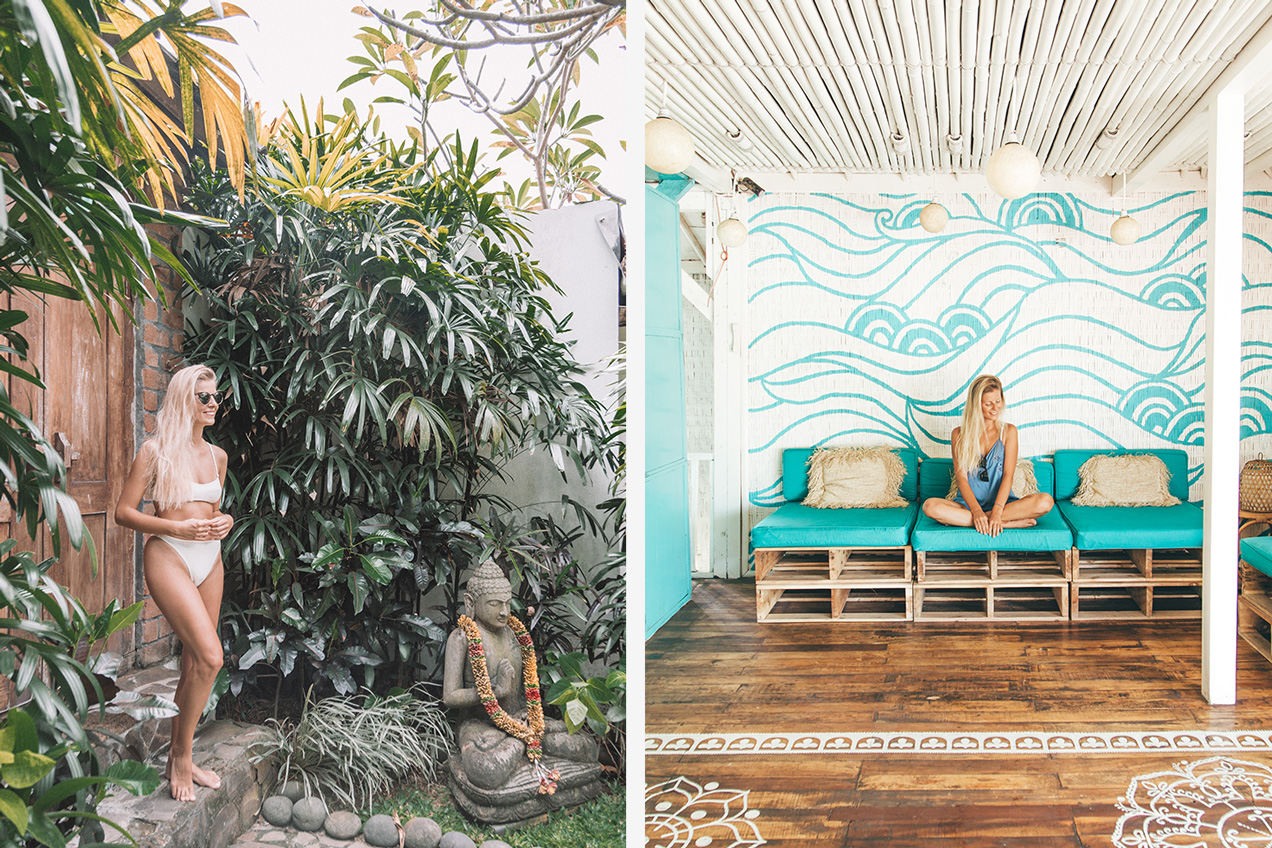 Location: Canggu
Hours: Open everyday 7AM-9PM
11. Peekaboo
Peekaboo is full of delicious food, cool instagrammable interiors with good vibes and a funky street art gallery. This place was designed around the concept to help create a fun, funky and friendly dining experience and to receive all kind any clientele. It even has a colourful indoor and outdoor play space aimed at parents and their little ones under the age of 9 years. If you are in Canggu this is a place you defilingly have to try out, just sit, relax and let Chef Dale amaze you with his tasty menu.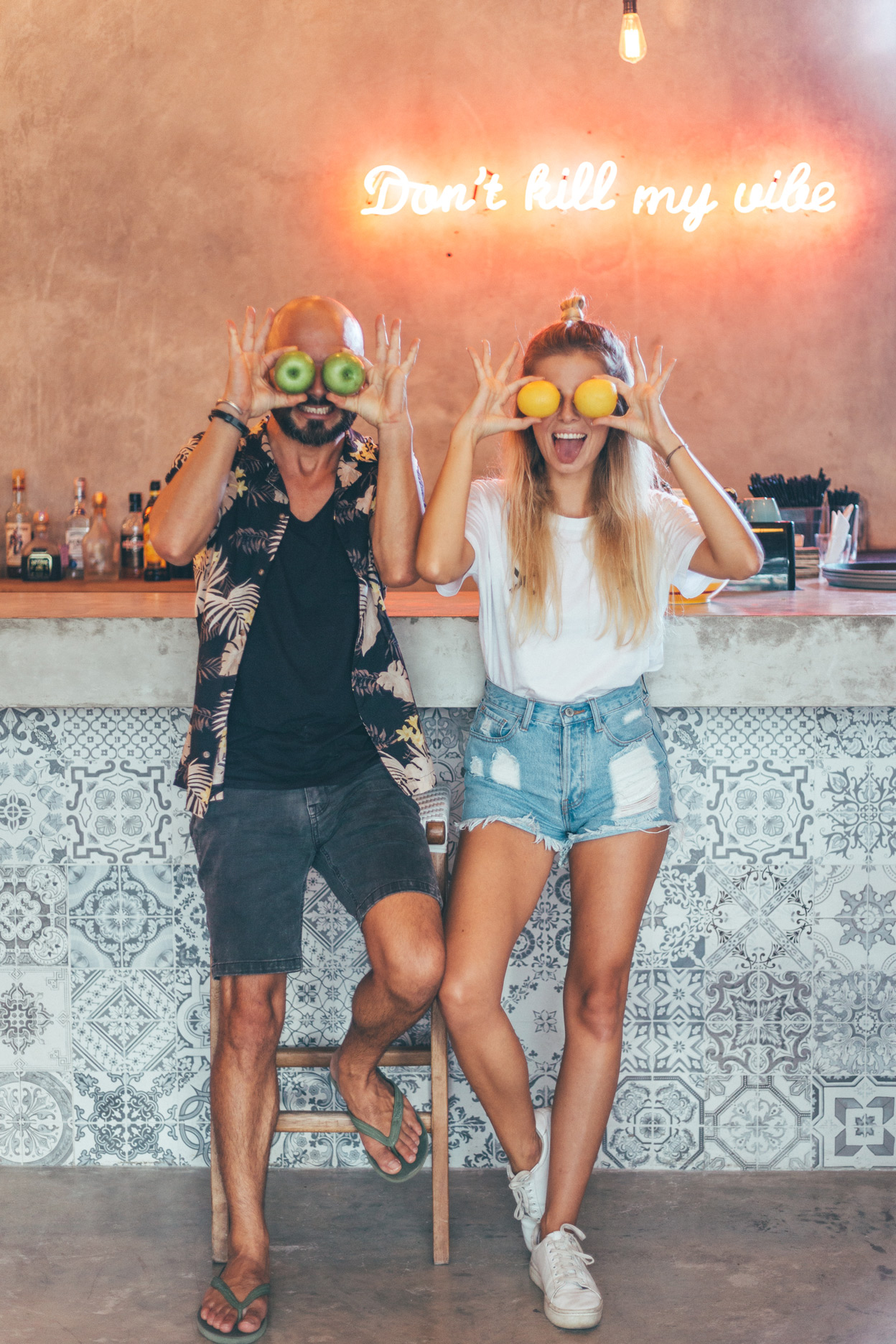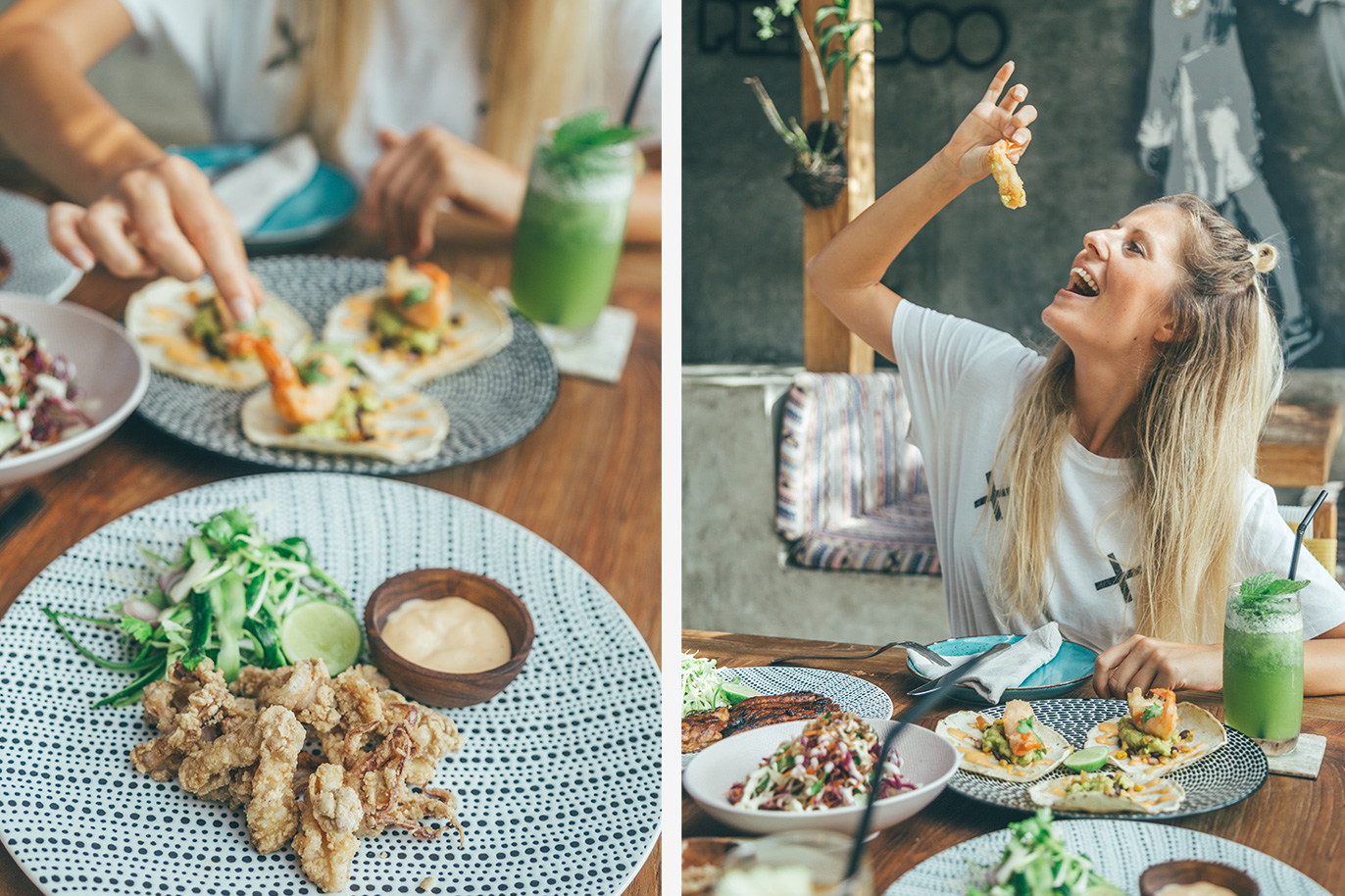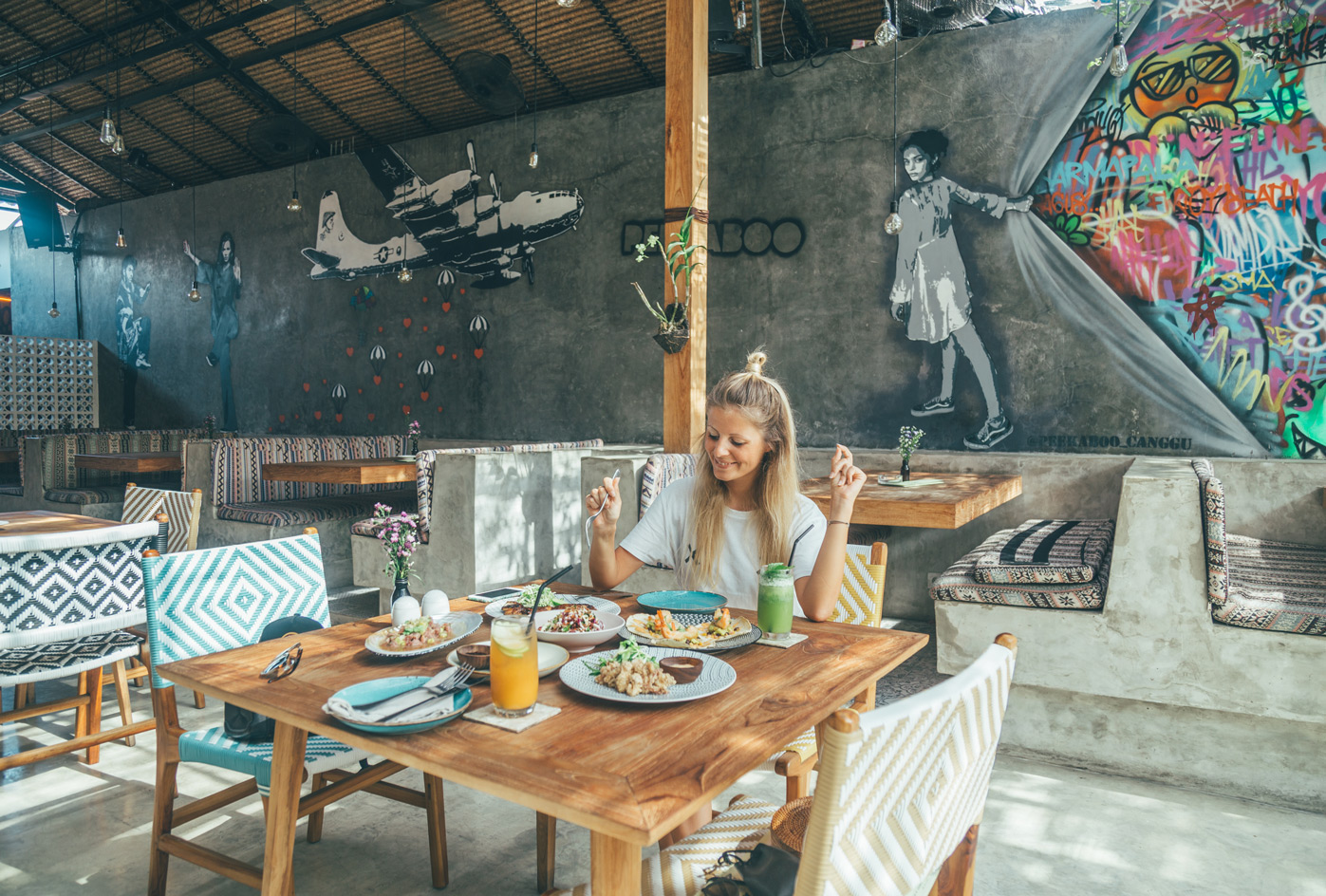 Location: Canggu
Hours: Open everyday 7:30AM-11PM
12. Ji Restaurant
Are you ready for a journey dating back hundreds of years? Ji Restaurant is a time machine that transports you to the year 1706. Located at the luxurious Hotel Tugu. This epic spot is two restaurants rolled into one. Ji at Bale Sutra 1706 which its name comes from the beautiful Chinese temple where the restaurant is housed and Ji Terrace by the Sea, placed on the second and third floor where you can get great views of the Indian Ocean and Canggu's iconic surf breaks. The food is a transcendental fusion of ancient and contemporary Asian cuisines from Japan and India to Indonesia, Thailand and beyond. Masterly prepared by the Chef Colin Buchan who previously worked at Gordon Ramsey Restaurant in London and was also the personal chef for David and Victoria Beckham.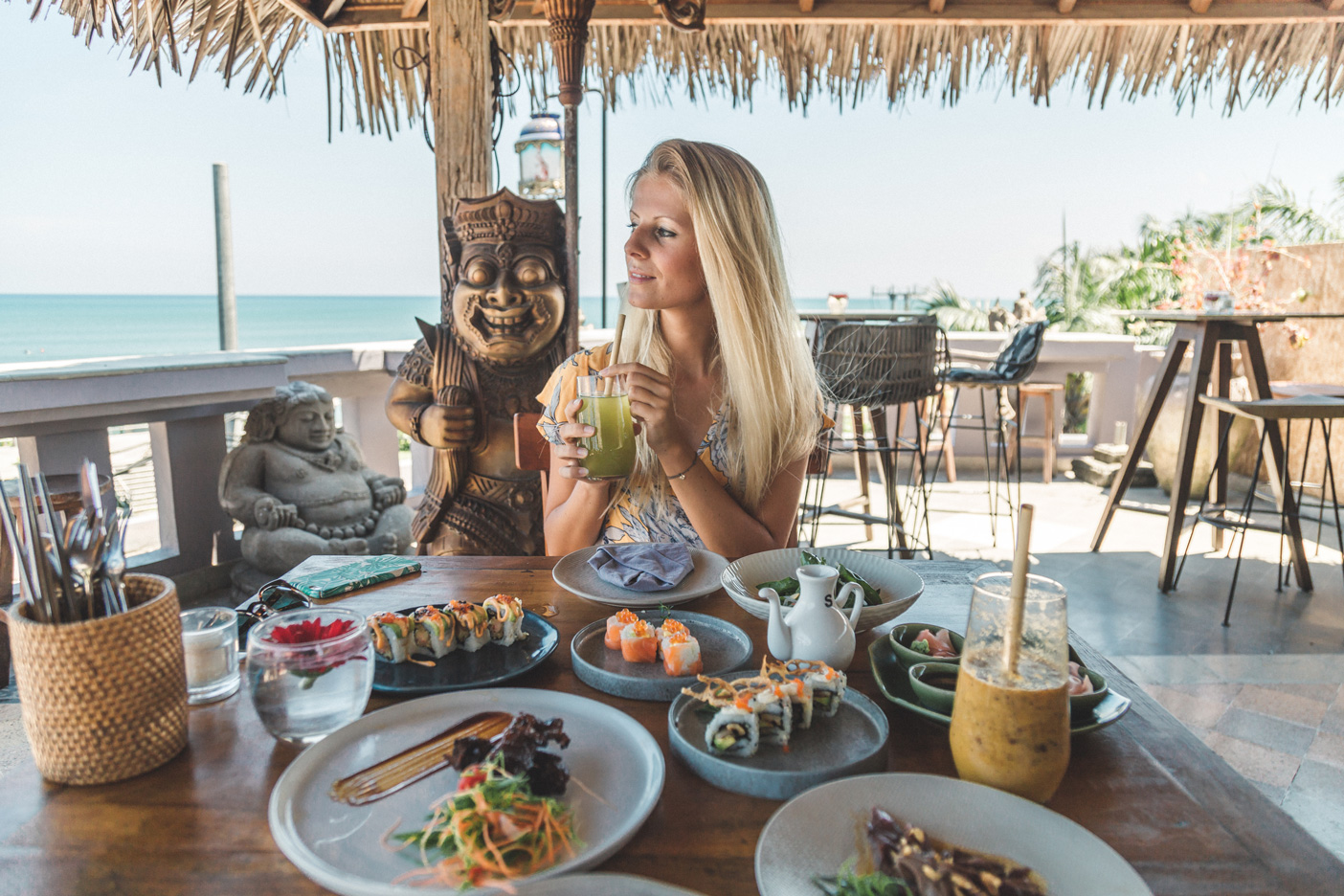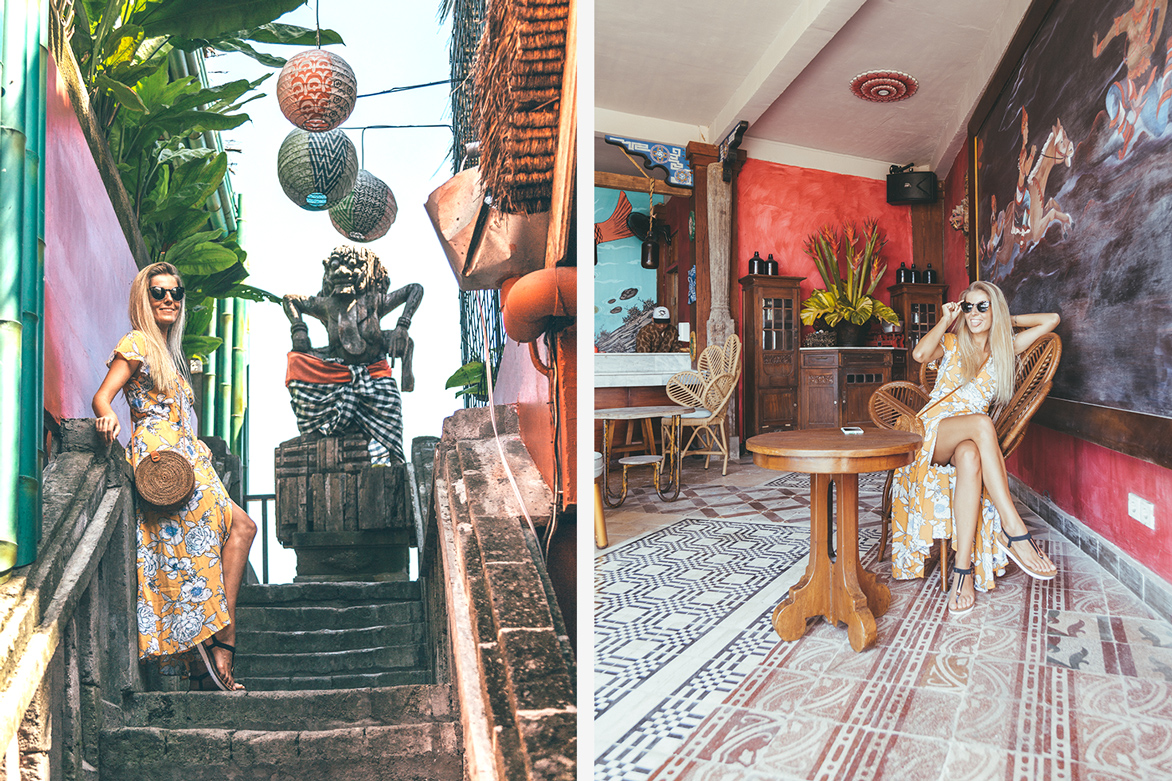 Location: Canggu
Hours: Open everyday, Monday to Saturday 4:30PM-11:30PM and Sunday 11AM-11:30PM
13. Doncaster Eatery
The menu features mouth-watering Indonesian specialties, by offering contemporary and exquisite dishes made with the best of local harvests. A variety of energising breakfast options combined with exotic local coffee also make part of their distinctive carte. We guarantee you that it will definitely delight your senses and make others jealous of your instagrammable food snaps. In case you decide to come have a byte & drink at Doncaster Eatery make sure you you try their specialty signature cocktail mixed with Kecombrang flowers, which adds a magical aroma and taste to your overall dining experience.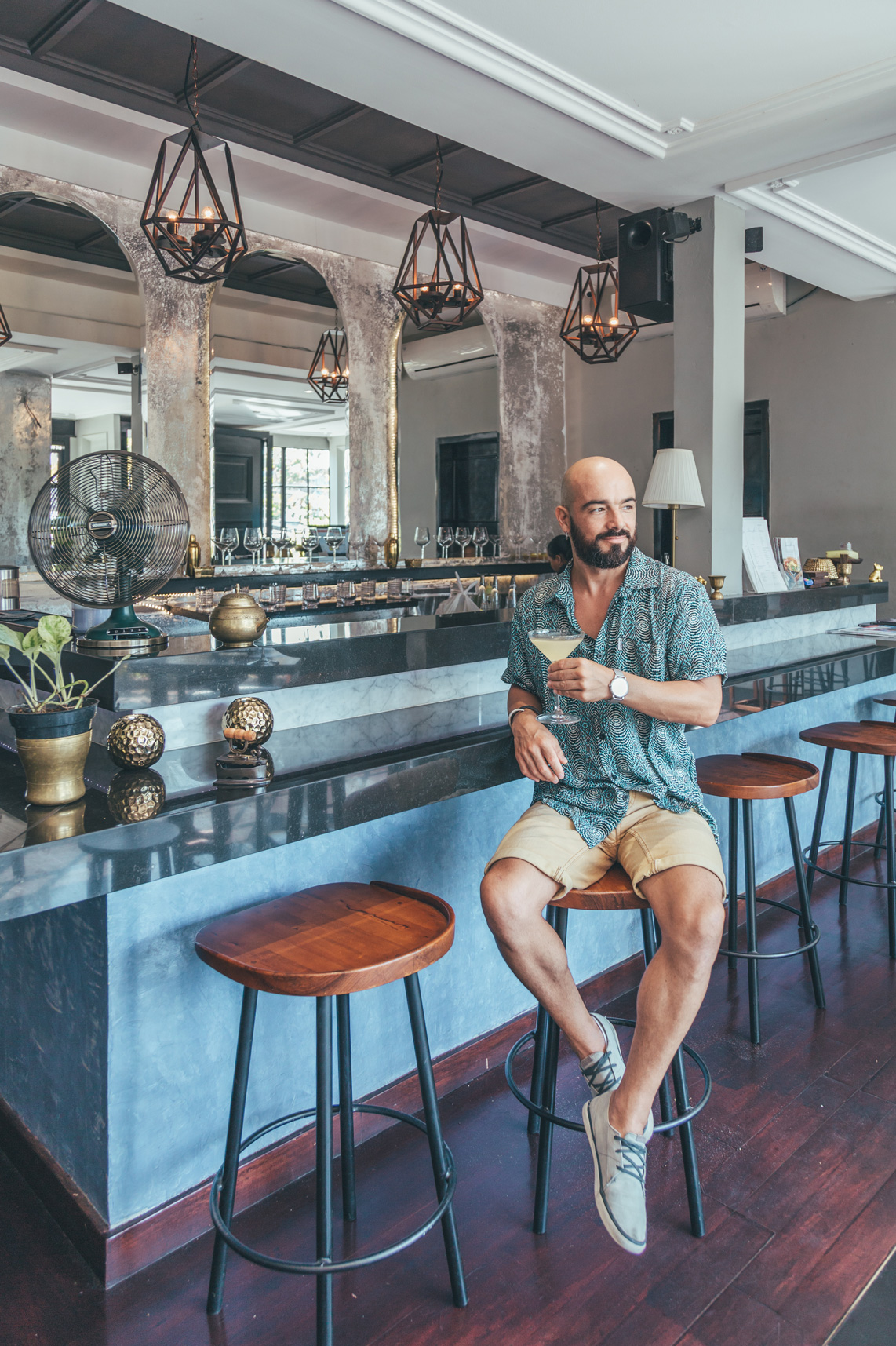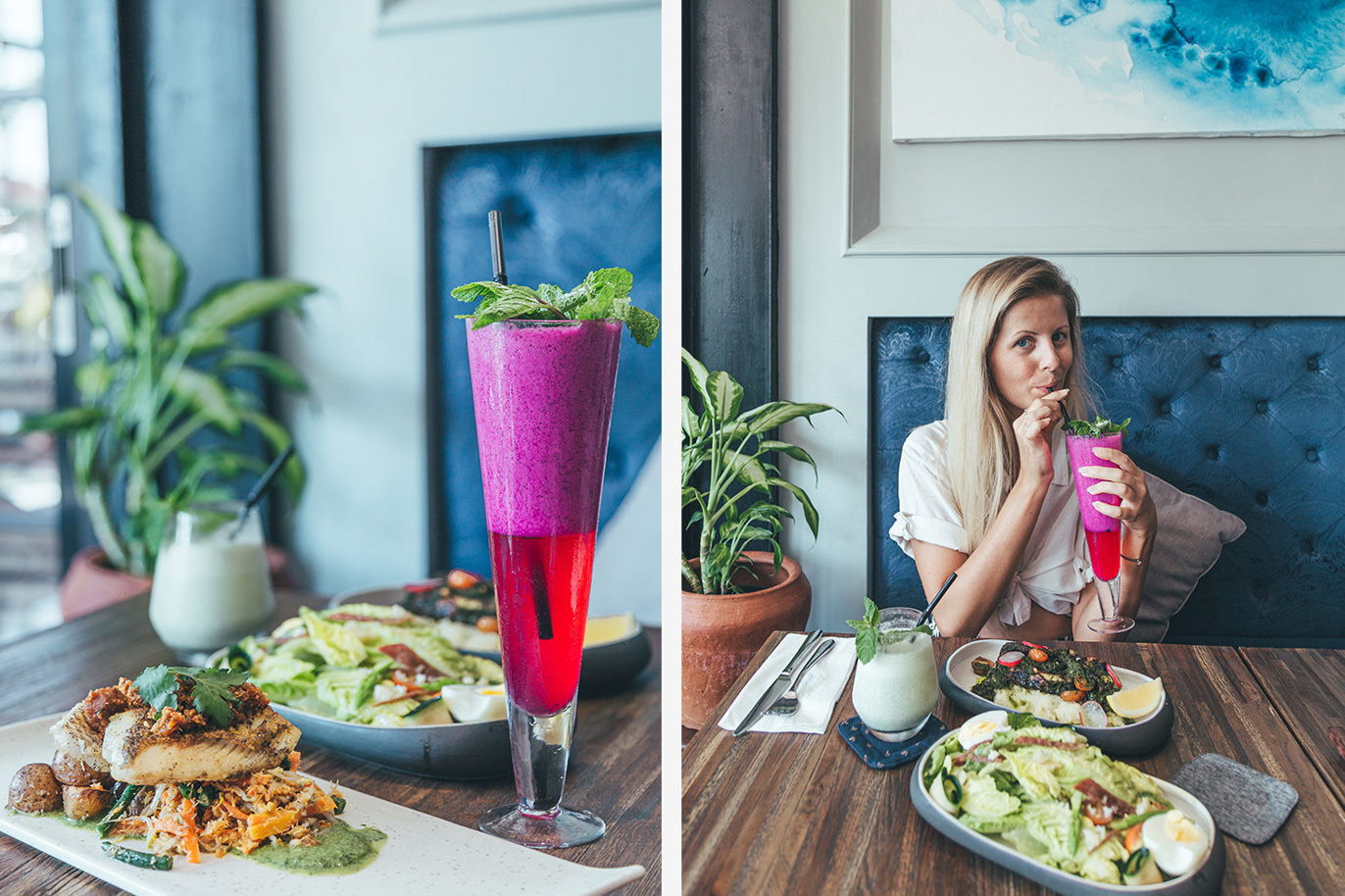 Location: Seminyak
Hours: Open everyday 10:00AM-10:00PM
*PIN IT FOR LATER*