Photo book – How did we save our travel memories
If you are like us – taking loads of photos during your travels to memorize all these beautiful moments. You might know that uploading them to social media is a great way to expose them to the world and share them with your fans, friends, and family. But wouldn't it be fabulous to gather all those memories into something a little bit more lasting than just a couple of pixels on the internet?
A real, printed version – a collection of some of the most incredible experiences, breathtaking landscapes, and little moments in between that bring a smile on your face?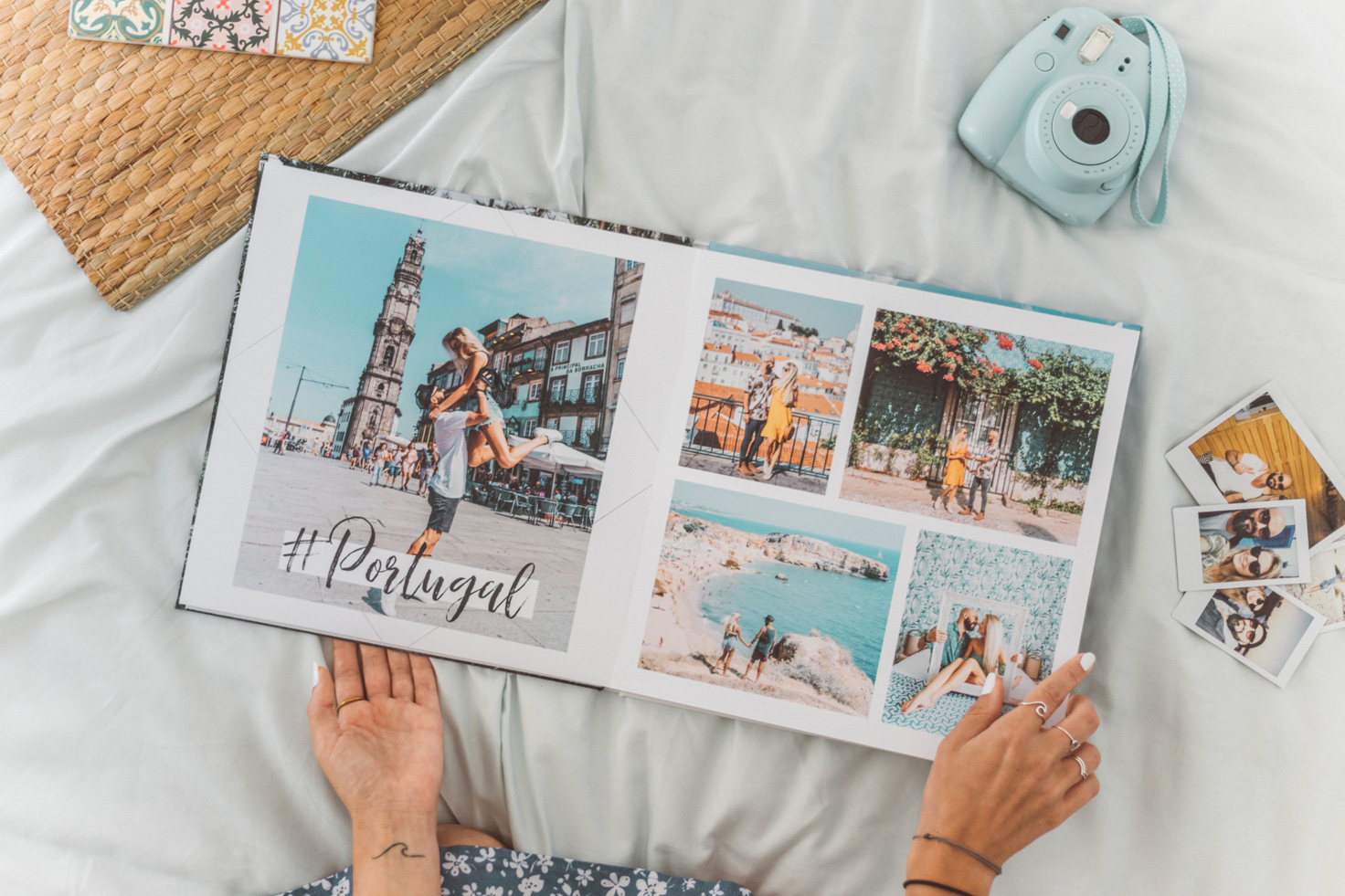 Custom photo books are the perfect idea if you are looking for a beautiful and long-lasting reminder of your adventures! It is a great way to get those photos off your phone or computer and get them on display.
How we did our first photo book?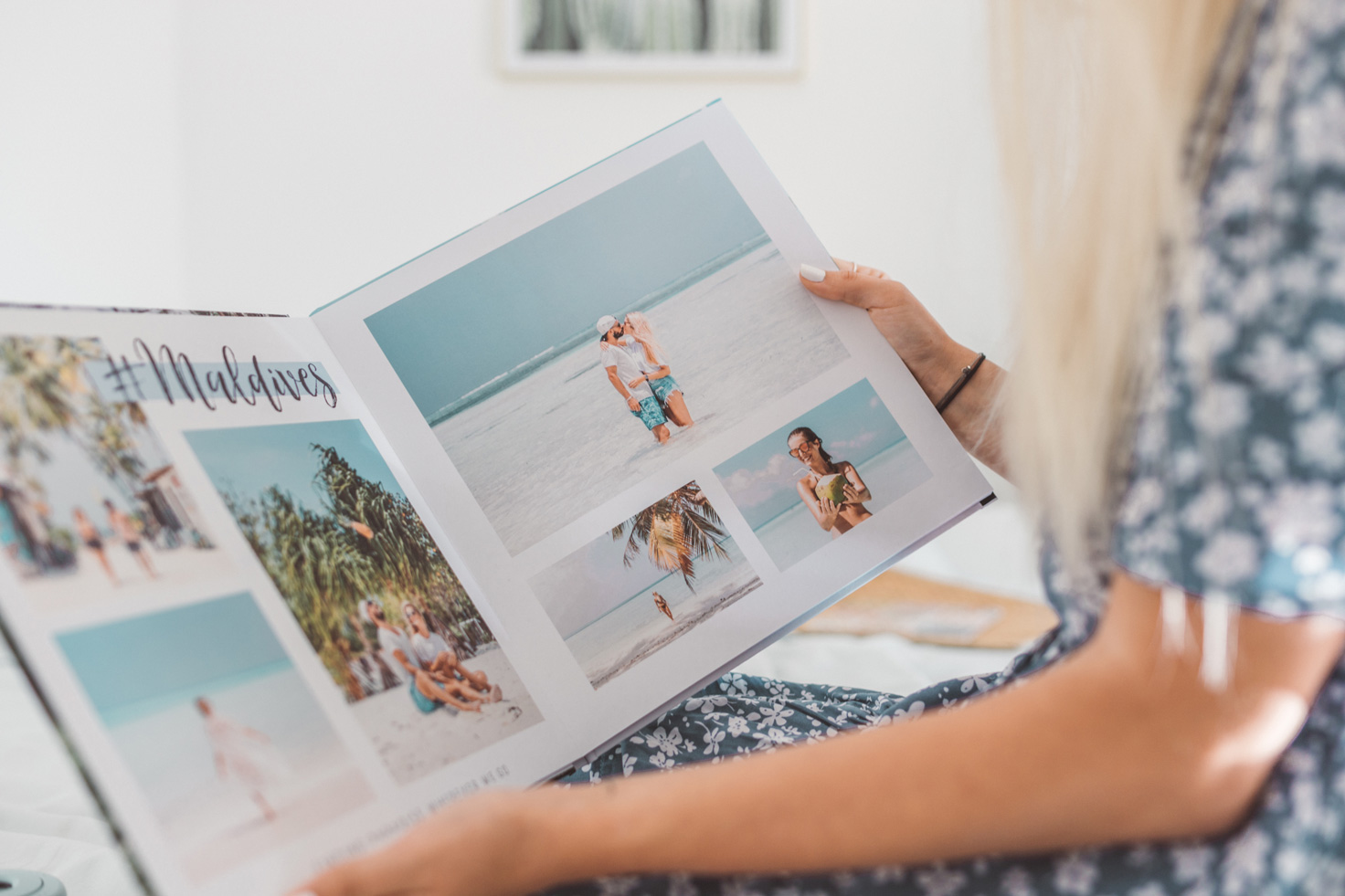 The first thing we did was selecting our favorite travel memories and the destinations that make a special place in our hearts – our moments of yugen. From fifteen countries that we've visited together, we picked up six: Thailand, The Maldives, Indonesia, France, Portugal, and Greece.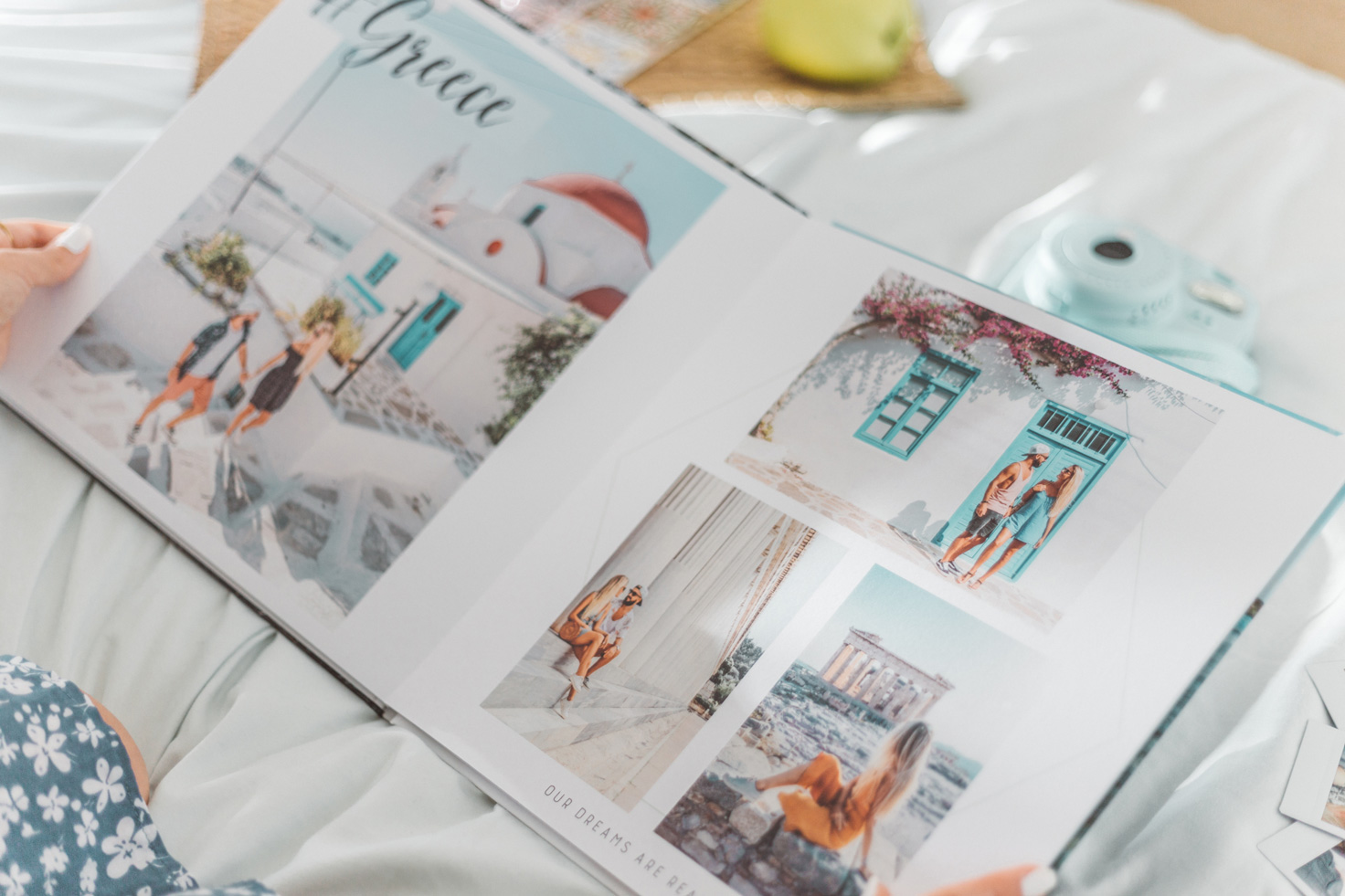 The second step was to choose four to five of our best shots from each country to place them into our Photo book. Plus tree extra photos for the cover, back, and the second page.
When the most important steps were done, it was time to choose the template and theme of the book. Our winner was a minimalistic and clean template. We customized it to a square photo book with a size of 12×12 inches and we picked up a matte hardcover. After that, we were ready to design our Photo book which was the funniest part!
After uploading all the edited photographs to the easy-to-use editor and deciding our desired layouts. We started to drag images and placing them on the white pages of our choice. We also decided to add some quotes in between in our preferred font, size, and color. In case, you want to get your personal book more decorated there's a wide selection of cool theme stickers available.
Once all the photos were placed, we were ready to order our book.
Honestly, we couldn't be happier with the final result! It is big, perfectly printed and it will serve as a great memory of our adventures together!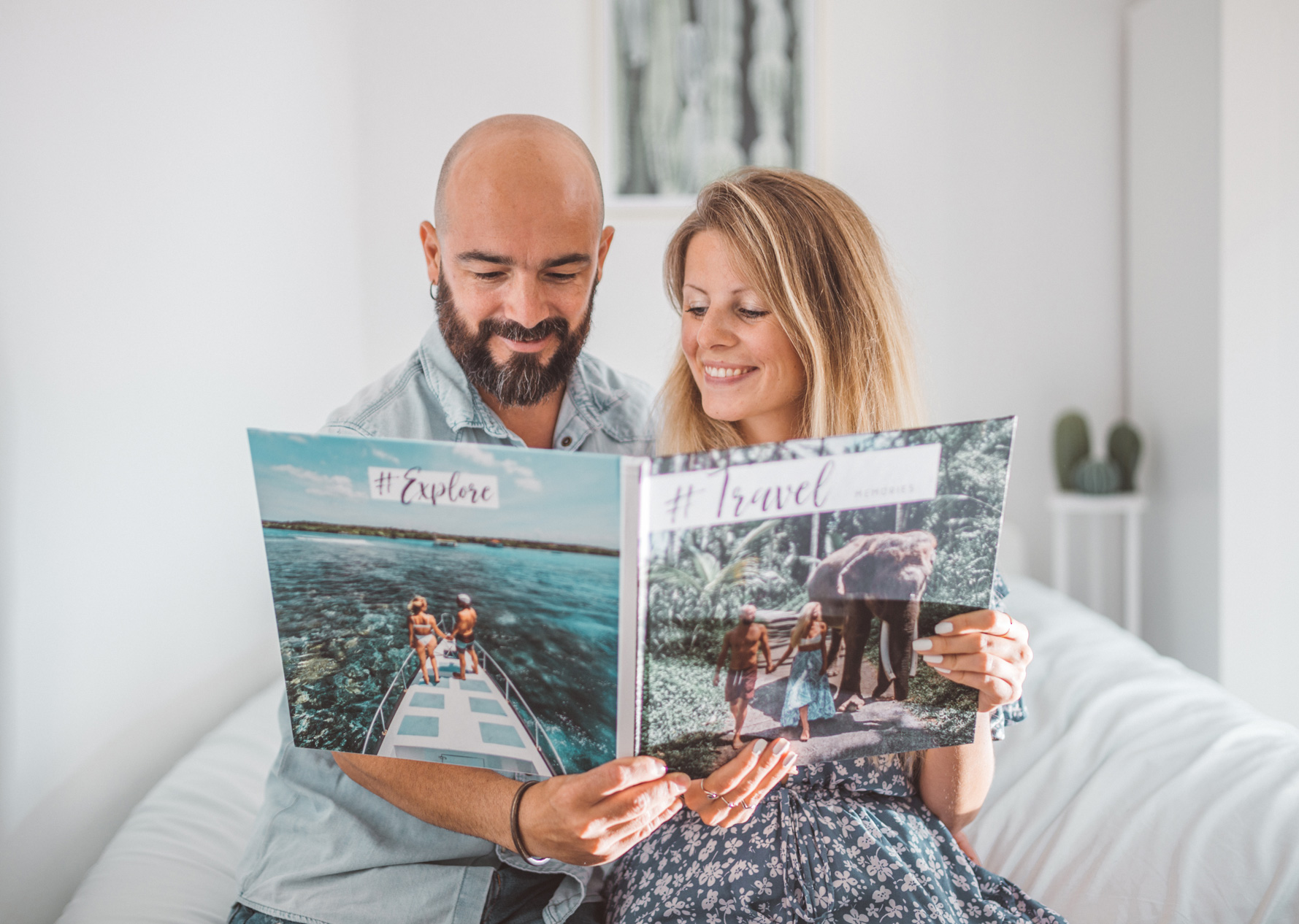 If you wish to create a Photo Book like this yourself, you can start here! Move your photos off your device into your life and keep the memories alive with a personalized photo book.
The  pictures used in our Photo Book were all previously edited with our Lightroom Presets Collections.  #PROMO  50% OFF on all our collections  –  sale ending soon.
*PIN IT FOR LATER*